3Deep : The Sonic Toothbrush | The world's first 3 in 1 Toothbrush plus beautycare functionality – facial scrub & massage sponge!

3Deep was voted the most effective toothbrush in the world by its users who compared it with other high-end products! With its innovative oscillating, rotating, sonic technology and its 2 speed settings, 3Deep not only gets the job done better, it leaves you and your entire family with that bright, clean, beautiful Hollywood smile we all desire!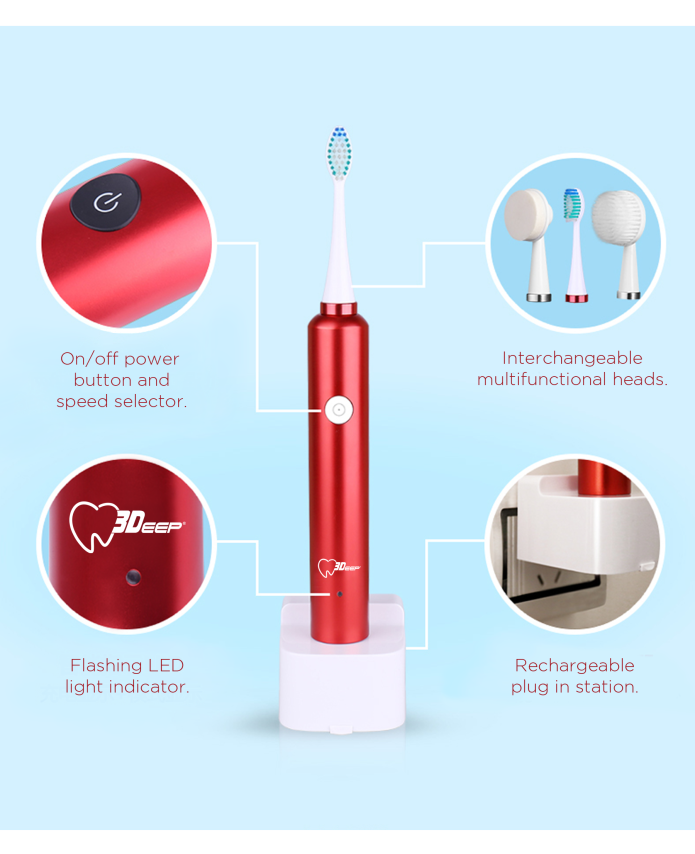 No batteries required! Simply plug and charge your 3Deep Sonic Toothbrush for countless uses that will leave you smiling every time!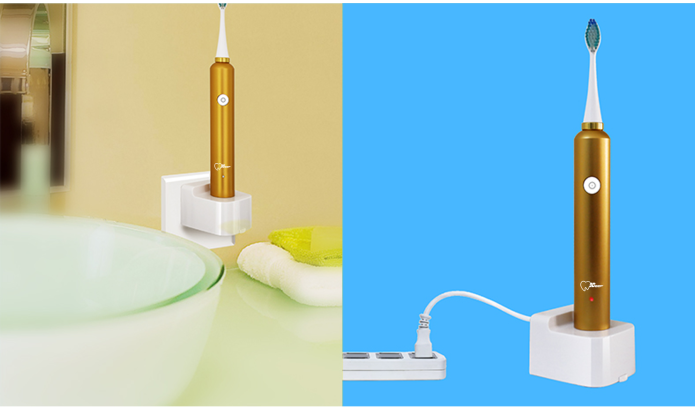 No batteries required! Simply plug and charge your 3Deep Sonic Toothbrush for countless uses that will leave you smiling every time!
Functional Prototype
A prototype that demonstrates the functionality of the final product but has a different appearance.
Love our product? Share it with your friends! 🙂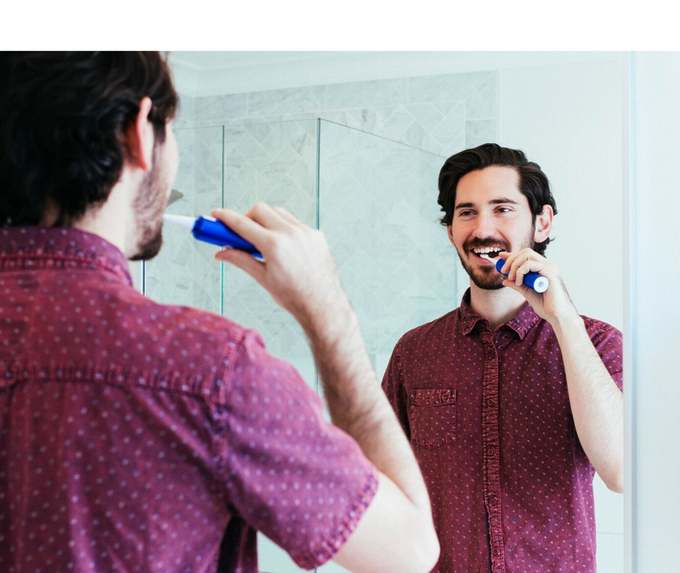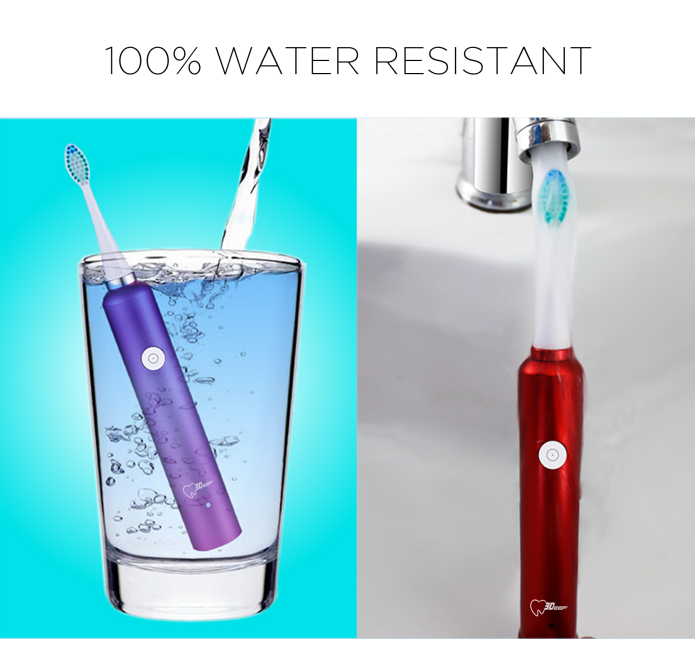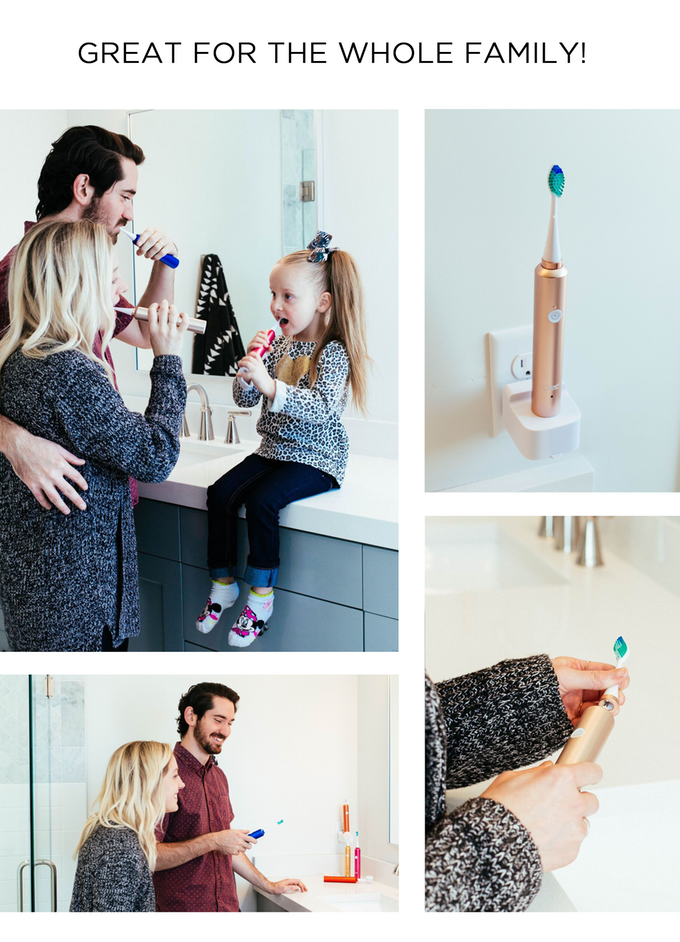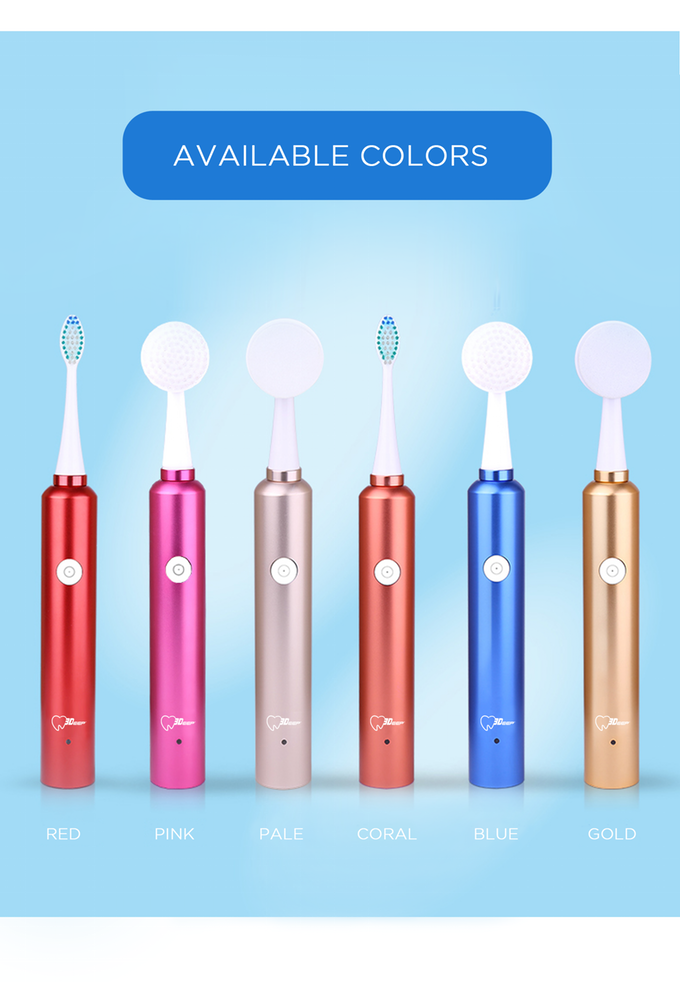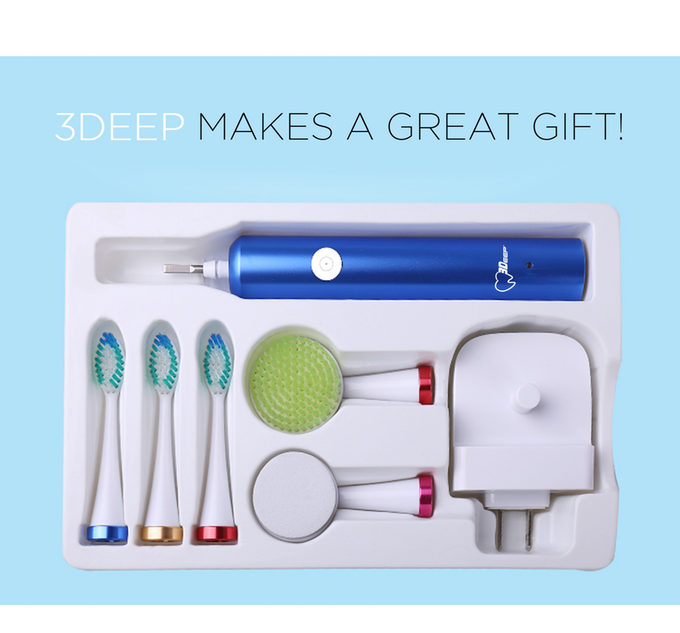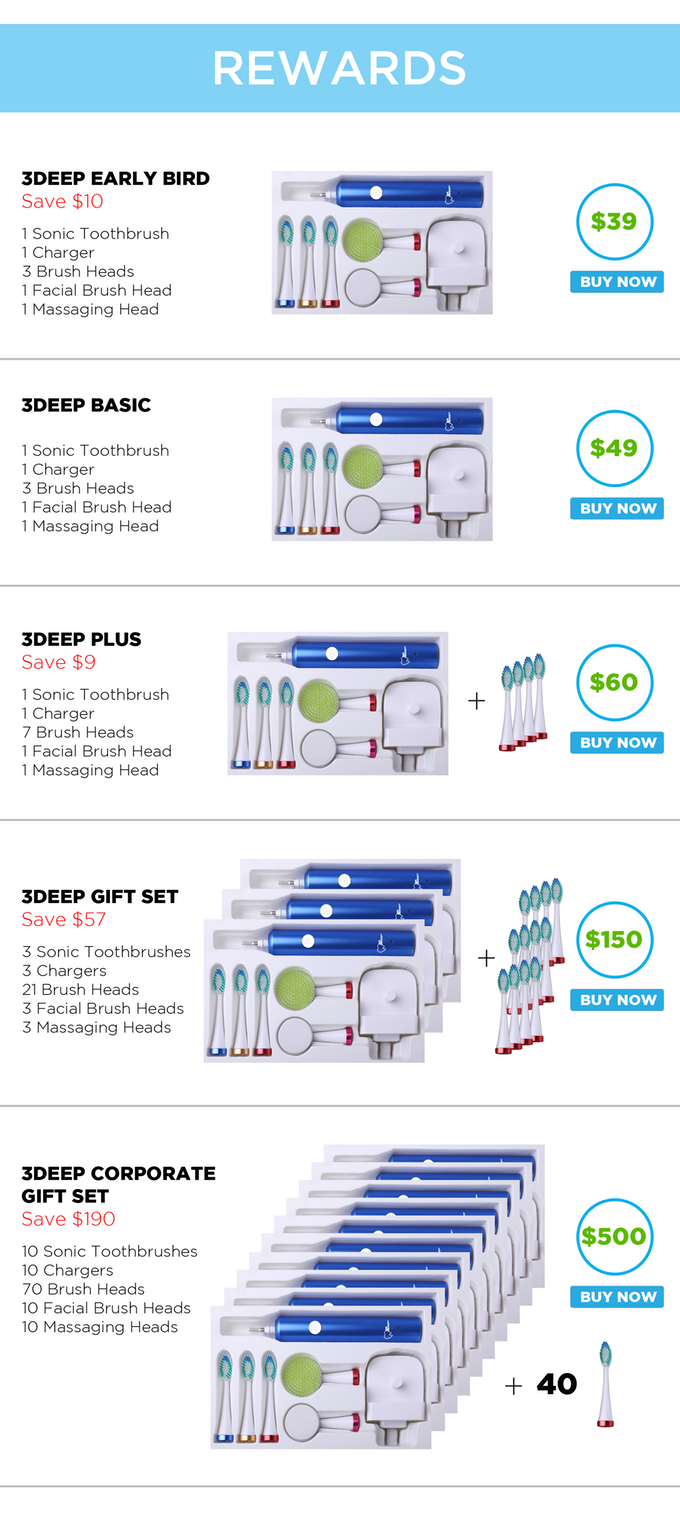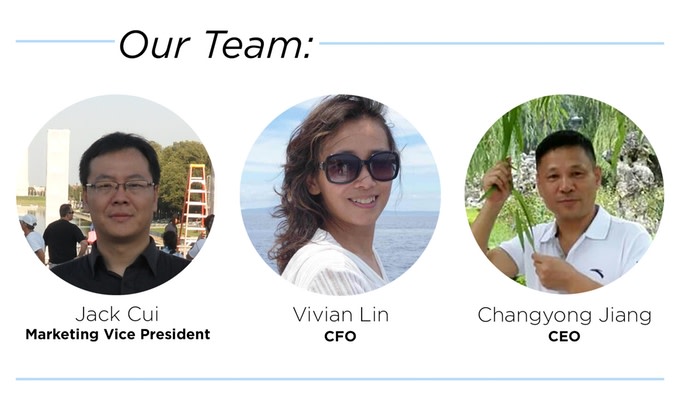 Hello, my name is Jack Cui, inventor of the 3Deep toothbrush. Let me echo what a wise man once said, "If you do not put all of your effort to create innovation, it is not a real innovation." Even if you have as much as 20 years experience in product design and manufacturing like I do. Six years ago, my child got a toothache. The dentist advised us to use a better toothbrush, so I searched the electric toothbrush market. After trying a few high-end products, I still felt none of them were good enough for my child. It took 5 years of dental research, user studies, and product designing until I finally invented a more effective oscillating-rotating technology for our sonic toothbrush. Our users loved it! Soon after, my wife asked, "This is an amazing product you've created for our child with so much love! Now, how about you create something that innovative for me?" Suddenly, it hit me; I could add two more options for women's facial care that will make my wife and many women out there extremely happy! I immediately started up our own business with a dedicated team of professionals under the name,3Deep Inc. in Saratoga, CA and our website (3deepcare.com) was booming! I also strongly believe in the words of Steve Jobs when he said, "Design is not just what it looks like and feels like. Design is how it works." The 3D-SONIC TOOTHBRUSH uses sonic, circular vibrations to thoroughly clean and buff your teeth. It's far more effective at removing plaque by forcing toothpaste between your teeth than any other toothbrush on the market. In a world where the majority of cavities are caused by poor brushing, you need this kind of precision in a toothbrush! And as a bonus, the two additional heads for the 3D-Sonic are great for facial cleansing and massage. This multifaceted tool is the perfect gift for the whole family. And there is no need for batteries! You can recharge it over and over. Now, of course, 3D-Sonic can't happen without your support. We need you to back our campaign today so we can produce the first run of this amazing product and spread the gift of beautiful smiles all over the world! So take control of your oral and facial health and pre-order your 3D-Sonic Toothbrush today!  

Risks and challenges
We have been preparing for the past year to minimize any possible risks. We have some product in stock and our manufacturing plant is poised to run smoothly. Our delivery times are expected to meet all set deadlines.

FAQ
Frequently Asked Questions
 1. How does 3Deep's 3D-SONIC Toothbrush differ from other Sonic Toothbrushes?
3Deep's 3D-SONIC Toothbrush cleans teeth fully in a three-dimensional way, while other Sonic Toothbrushes clean teeth as if they're a flat surface, and are especially weak in cleaning between teeth.
2.  What are 3Deep's 3D-SONIC Toothbrush capabilities?
Firstly, 3Deep 3-in-1 multifunction can clean not only teeth but also faces, and can even massage faces—in fact, its oscillating-rotating 3D-Sonic technology is highly effective in facial care. Secondly, 3Deep is far more effective at removing plaque than other products being sold. It's a worthwhile investment because it not only helps reduce gum recession but also performs better at blasting away debris between gaps, thereby removing stains and polishing "pearly whites" for a healthier, happier mouth. Sonic toothbrushes use intense vibration to literally buff teeth while forcing toothpaste between teeth, which results in an impressively-polished feel.
3.  What are 3Deep's cleansing brush's and massaging head's capabilities?
Firstly, you can pamper yourself with an at-home spa treatment using 3Deep's added cleansing brush attachment that leaves your skin feeling clean, clear, fresh, and healthy. Secondly, you may finish your beauty routine with 3Deep's soft massaging head attachment, which may help relieve soreness and discomfort and may also help apply your favorite cream to better penetrate your skin to keep it both nourished and hydrated.
4. What are the main advantages of 3Deep's 3D-SONIC Toothbrush?
3Deep's 3D-SONIC Toothbrush represents a new generation of teeth-cleaning in three-dimensional way, which has cleansing advantages both in oscillating-rotating and sonic techniques.
5. How long can my teeth be whitened by using 3Deep?
3Deep will normally whiten teeth in 2 weeks.
6. Does 3Deep's metal handle safely avoid causing electric shocks?
3Deep's highest voltage is 4.2 volts, which is absolutely safe.
7. How many modes are available for 3Deep? How do I use it?
3Deep has two modes. When you are first press its button to turn it on, its gentle mode will continue for two minutes, after which you can activate its powerful mode by pressing its button twice more.
8. Does 3Deep include any automated functions?
Yes, 3Deep will automatically turn itself off after 2 minutes of disuse. It also automatically prompts users every 30 seconds to consider scrubbing another part of their teeth or face.
9. How many times can 3Deep be used on a single charge?
After being fully charged, 3Deep can be used 40 times (for 2 minutes each time) before needing to be recharged.
10. How can I know 3Deep is fully charged?
When 3Deep's green light stops flashing, it is fully charged.
11. How often should 3Deep's heads be changed?
We recommend changing 3Deep's 3 heads every 3 months.
12. How old must children be to start using 3Deep?
Children over age 4 can use 3Deep with parental guidance.
13. Is 3Deep noisy when it's being used?
3Deep operates quietly at less than 60 db.
14. Is 3Deep waterproof?
3Deep is designed to be water-resistant enough (with an IPX6 rating) that it may be washed.
15. How durable is 3Deep?
3Deep can normally be used for at least 2 years.
16. Will 3Deep's metal handles' colors fade?
3Deep's handles will never fade.
17. Is 3Deep's charger usable worldwide?
Yes, 3Deep may be charged with voltage from 100V to 240V and with AC frequency from 50Hz to 60Hz, which renders it compatible with nearly all electrical systems worldwide. It uses two kinds of chargers, which are both the American Standard Charger (ASC) and the EU Standard Charger (ESC).
18. Will 3Deep become available in additional colors?
Perhaps; 3Deep Inc. would like to offer both grey and black, as well.
19. I am with the Early bird. How can I add more toothbrush head?
Add $11 to your current pledge, to show you want a pack of 4 additional toothbrush heads. Then at the end of the project, when we do our survey, we will get the details.
20. where can I buy extra heads in the future? If I want to order more heads here now, how can I make a pledge?
3Deep will start global marketing network for sales on Ebay and Amazon after the campaign is completed. So you can buy all kinds of heads you need over there. 
If you want to order more heads here now, just Add $11 to your current pledge, to show you want a pack of 4 additional toothbrush heads. Then at the end of the project, when we do our survey, we will get the details.