9 Grams Coffee Truck | A new start fuelled by a passion for coffee, help me get this truck on the road
For as long as I can remember I have been a photographer but now I feel a change is coming. All through my adult life I have had a fascination with food and drink. A passion that leaps through fine dining to street food and artisan coffee all made with love, care and soul.
I am going to put down the camera and set up my own coffee truck called 9 grams where I will make and sell ecologically farm sourced and locally roasted, fine quality coffee from a small Piaggio Ape truck custom designed and converted here in Berlin. Your help to get this on the road will be invaluable and never forgotten.
Why 9 grams?
To make good coffee you need attention to detail. You need the water at the right temperature and pressure. You need it to be pushed through the coffee for the right amount of time. You need the milk to not be too hot and the grind of that coffee to be perfect for that particular cup. You also need the right dose of coffee and this is where 9 grams comes in. This is the perfect measure of coffee for an espresso shot served alone or with steamed milk. I want to be all about the little details that make a great experience, hence the name.
This is a big thing for me and my family so the logo needed to represent something personal and special to us. The logo is designed around a tattoo of interlinking triangles that my wife and I each had to mark our wedding last year. It made complete sense to me to have a link to my family in the logo to remind me of why I am doing this.
It is also very important to me to be environmentally and socially conscious. I am sourcing the beans from suppliers who buy direct from the farmers, ensuring the money goes to them and not to a big corporation or corrupt government. I am also ensuring all disposables are made from recycled material and are recyclable after they have been used.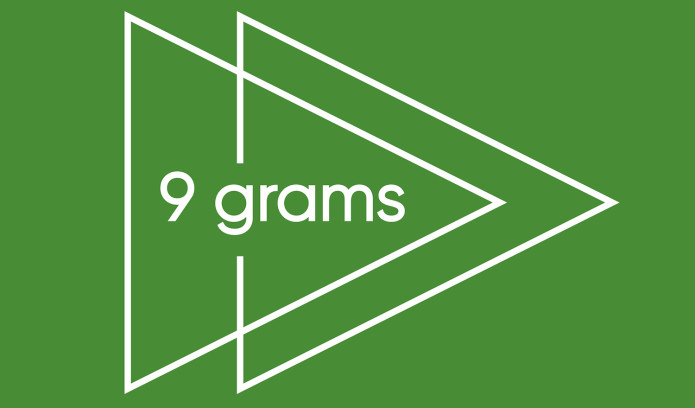 What we need & what you get…..
It will need some investment to get this truck on the road so the money raised from this campaign will go towards the hardware that will enable me to make great coffees on the street.
What we need –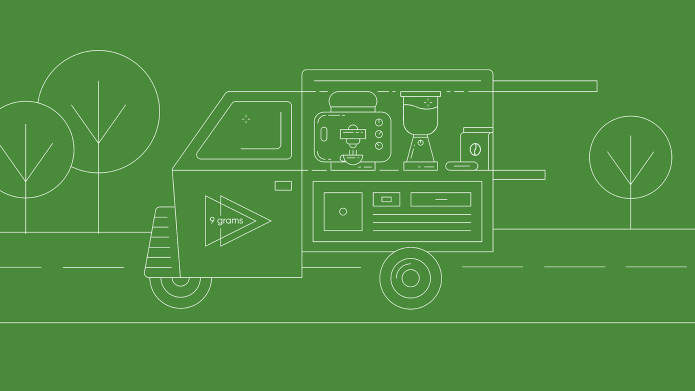 The Piaggio Ape Van – This will be the truck around which everything will sit. This needs to be reliable  and in good condition, ready for the conversion.
The Piaggio Ape Conversion will be carried out by my good pal and maker Clinton. He and I will be exchanging skills with his time working on the truck being exchanged for my time making a film and shooting images for him. But, the raw materials need to be paid for.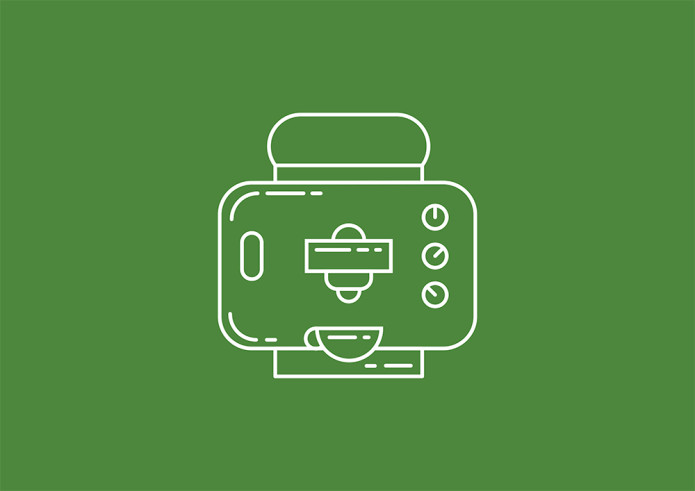 The Espresso Machine – The very heart of the truck. The truck is small so the espresso machine has to work with the space available but still pack a high quality punch. The Italian Faema E61 is the machine of choice. It looks stunning and delivers a great result.  This is affordable new which means a lot of peace of mind in terms of service and backup from the good people of Faema.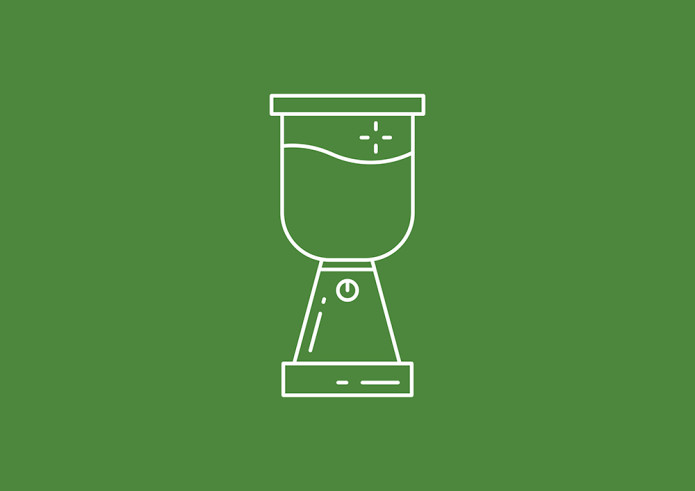 The Grinder –A very important part of making a great cup of coffee. The Scales – Now this may seem odd but this is the soul of the 9 Grams Coffee Truck. One of the keys to good coffee is getting the dose right so a set of scales is essential. The ideal amount of coffee for an espresso shot is 9 grams after all and this is where the name comes from.
What you get –
This won't be possible with out your help. This will of course be met with my undying love and gratitude but frankly, I think you need a bit more than that. As lovely as my undying love is.
To make this happen it wouldn't really work to offer free coffees to everyone who would like to lend a financial helping hand as not everyone is local and I would like you all to get something special in return for your support. So for the perks of this campaign I am using my archive of images from my Photographic career. On offer at varying levels of investment are a selection of my photographs in post card, print, book and box set form.
These range from Vintage prints of the Mod Revival scene to new archival limited edition prints from current work along with my Modernist Revival Book and Box Sets.
The choices for prints are all shown below. So please do have a look and see if anything catches your eye. And thank you for visiting the page and helping me with this new venture. It really does mean a lot to me. You can either buy one of the perks or if you just want to lend a helping hand and make a donation then hit the "Back It" button.  I will be eternally grateful for every bit of help.
John Malkovich 10 x 12 inch Archival Print –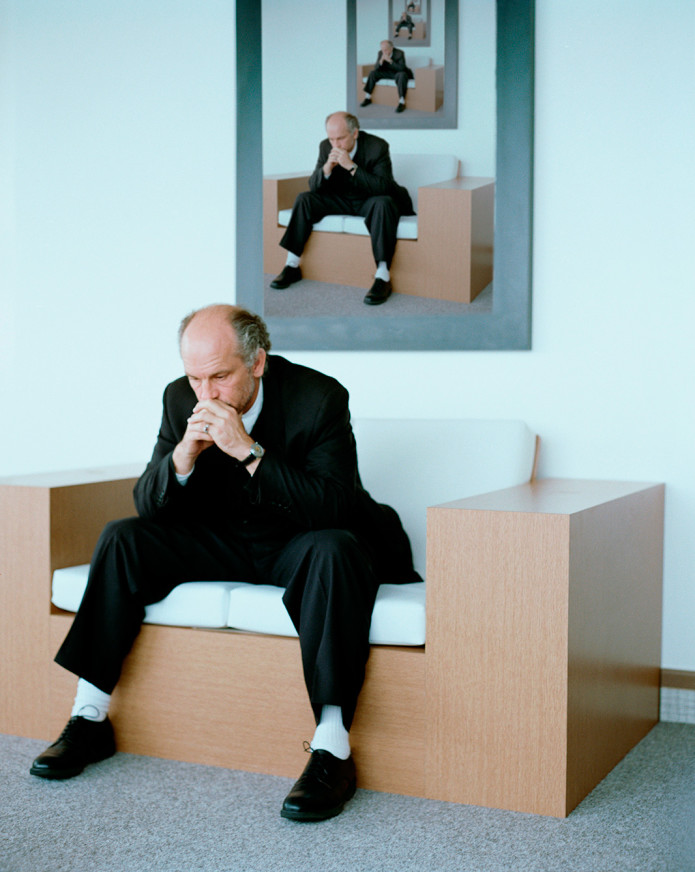 Ralph Steadman 12 x 16 Archival print – 
Wheels Print Choices –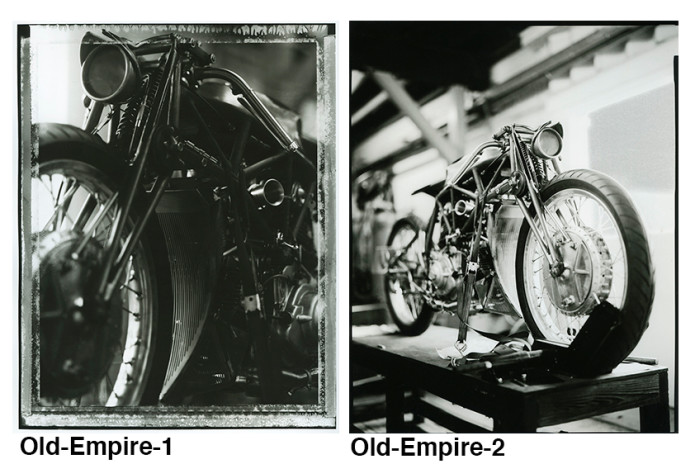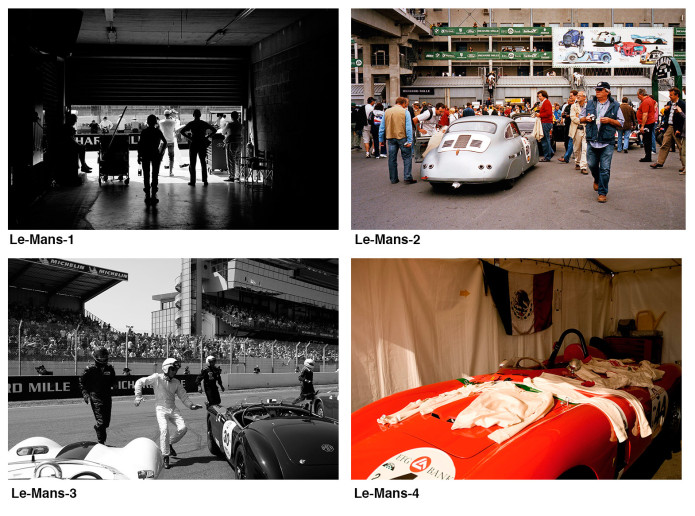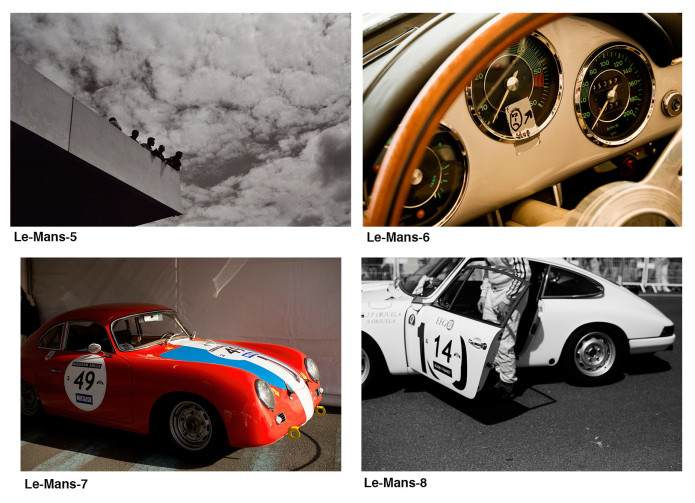 Print Choices –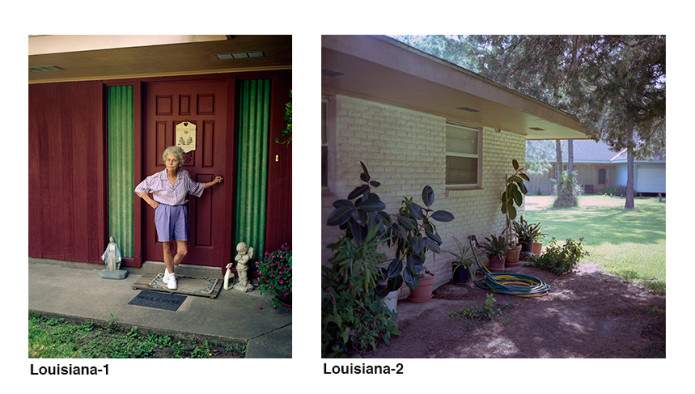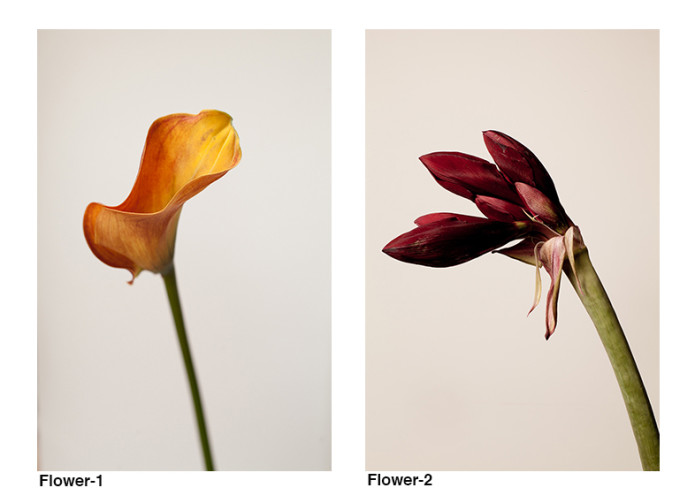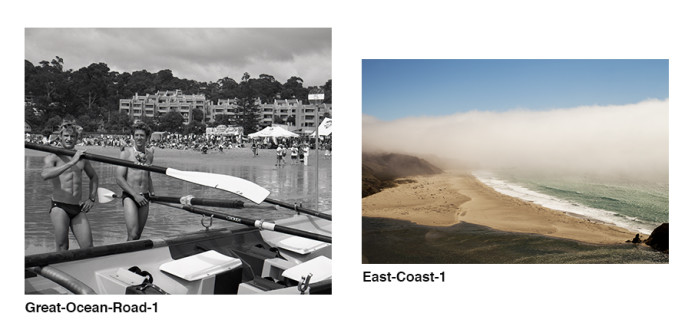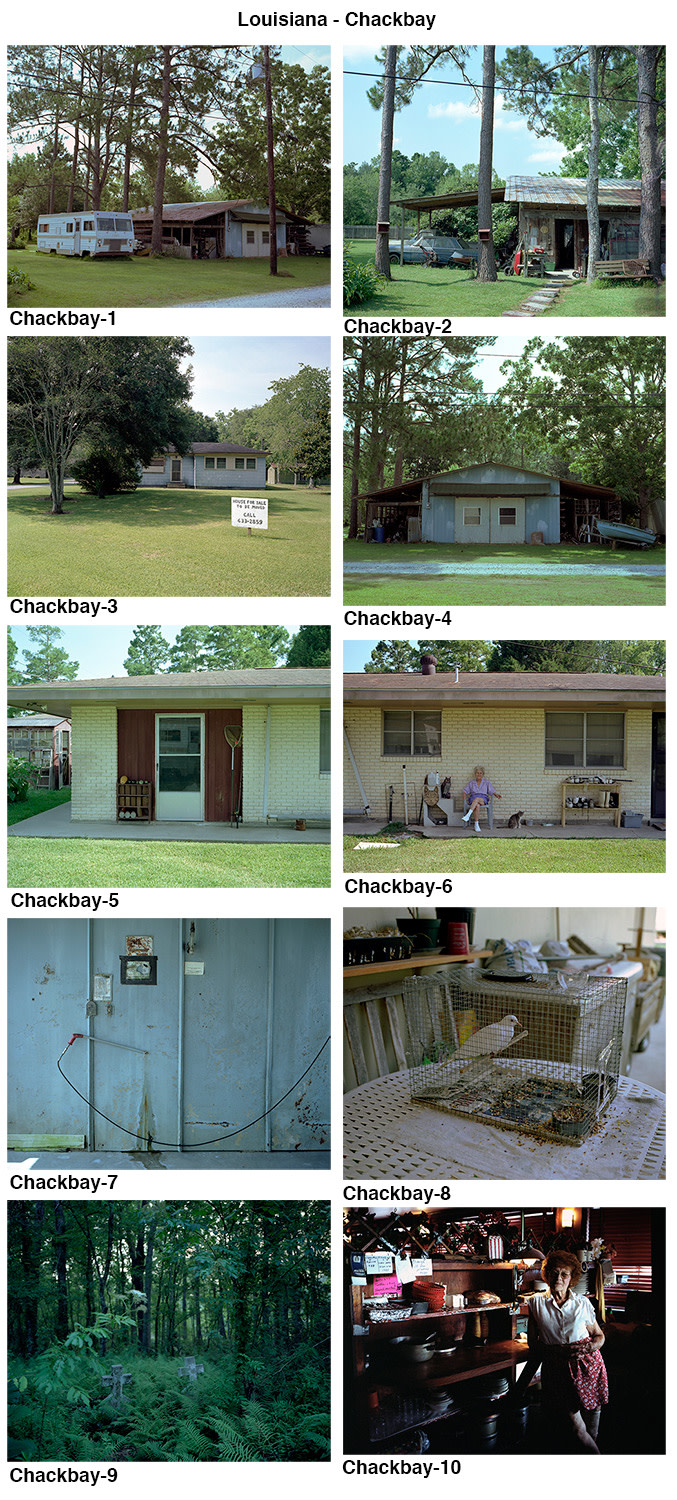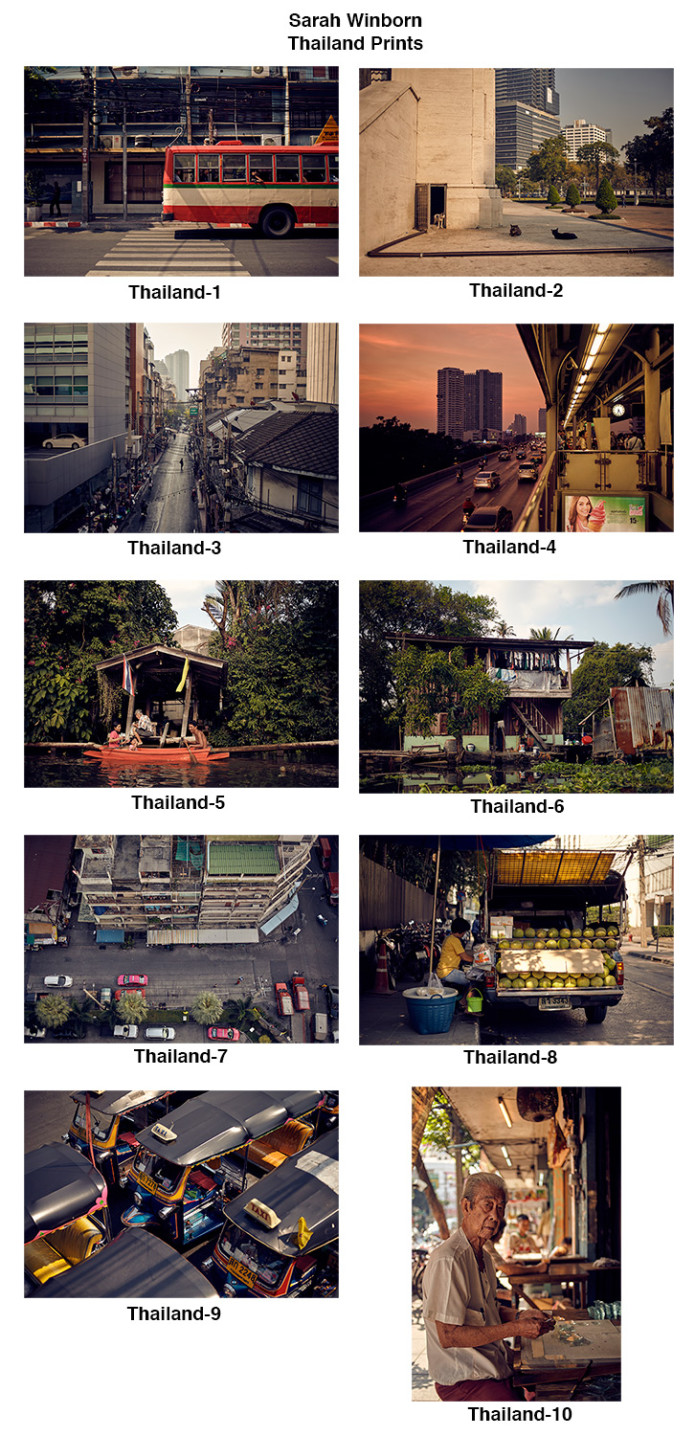 Motorcycle Repairmen of Jaipur Prints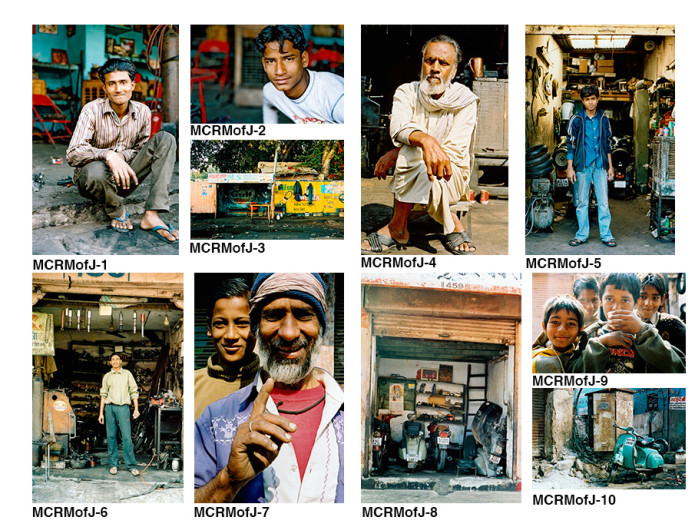 Mod Vintage Print Choices –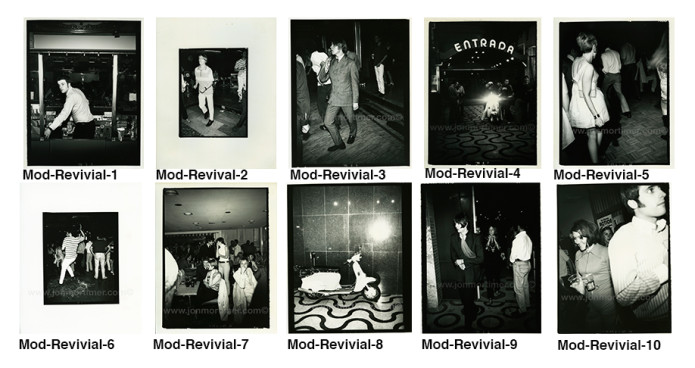 Mod Box Set –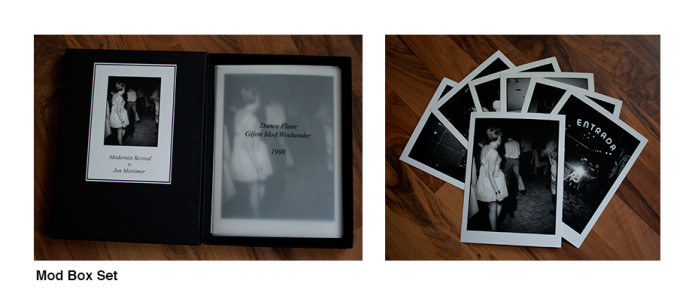 Mod Book –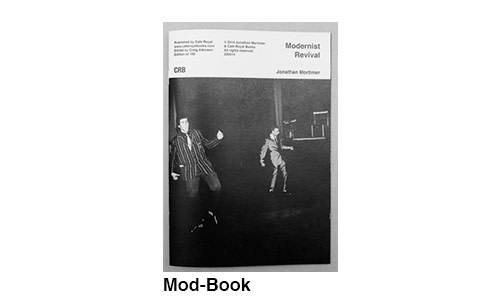 The Impact….
This is a big thing for me to be doing after a life spent in one field of work and that work being very important to me, so this will have a big impact on me and my family's life, but I would like to make sure this doesn't only have a positive impact on us.
Ingredients – I am sourcing the beans from suppliers who buy direct from the farmers, ensuring the money goes to them and not to a big corporation or corrupt government.
The cups and disposables will be recycled and recyclable.
I want to support fellow small businesses.
The beans will be Roasted in Germany by small independent Roasters. I have 2 Roasters I will be working with. JB in Munich and Wood Grouse in Hannover
The milk will be from local dairy farms and be organic
My aprons come from my old friends at Dawson Denim in Brighton
I will also be operating a pay it on scheme. You can buy an extra coffee when you purchase your own and that will then be available for someone to have who doesn't have the money but could really do with a coffee boost. They may be homeless, down on their luck or just a bit skint that day. Not compulsory but the chance will be there if required.
Risks and Challenges….
There are of course Risks and Challenges along the way. Here are a few and how I am going to tackle them.
Making it work –Research and preparation is going to be key.  This breaks down into a few different elements –
Product – Making sure the product is of the highest quality both in raw materials and in finished form. If you have good product, you are a big step towards a successful project.
Position – A good spot that has the right sort of footfall and plenty of it will be key. This is a major priority and will be put in place very early on.
Service – People value service. No one wants to be greeted by a frown or that all too common coffee shop "too cool for school" look. My approach is to be the friendly face of high quality coffee in Berlin. Always a smile and always a great cup of coffee, Weighed, Measured and made with Love.
Brand – A logo and a name to remember that also has a key element of the product itself. Using the name 9 grams shows our dedication to detail. 9 grams, the perfect amount of coffee in an espresso shot. Weighed, measured and made with love.
Other Ways You Can Help….
All help is so much appreciated so if you cant help financially that is cool as there are other ways just as valuable to me. Here are a few ideas:
Shout – Tell your friends, family and random strangers you meet who you think would be up for lending a helping hand. This will be a massive help to spread the word and make this happen.
Share – Indiegogo has a myriad of sharing tools. Please use them for your social networks and spread the word that way too.
Thank you.