A safer shave – BUSH Trimmer | Show, don't grow. Finally, a manscaping tool with secure ceramic blades for your BUSH.
Dear Men. This is for you.
On a bright note: This project is already fully funded. The first charge of the BUSH™Trimmer has been produced and will be shipped to all backers in the first week of November.
The two of us are young German entrepreneurs that felt there must be a better way of shaving below the belt – not just for us, for all men. After some research, some first-hand experiences, and some disturbingly close calls, we realised there is none. A couple of funny conversations later we made a swift decision: WE WILL DO IT. 
The 21st century man relates to the struggle. Every shave is an adventure. Over 50% of men in the UK still use scissors or shavers that are simply not up to the task. Understandably, we do not want to go down there with the same shaver we use for our face. More importantly, we do not want to go down there with something that is not safe. Let's face it, we've all had one or the other cut and struggled getting our BUSH in order. However, this will be a thing of the past with our BUSH™Trimmer.
We are proud to present you with the BUSH™Trimmer. This is the result of hours of trial shaves, where we put our balls on the line for you! We worked hours to get the technical and graphical designs just right. From here on out, we want to share our work with you. This campaign is our starting point into the world of perfectly shaved bushes and safe manscaping.
Support us now and be one of the first to have a safer shave!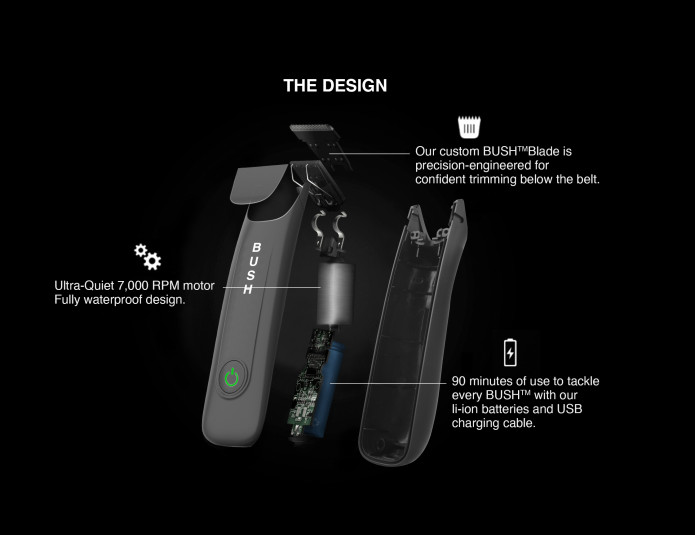 What We Need & What You Get
We need 3000€ to finish production and deliver the first version of the BUSH™Trimmer to the market. The hard part is already over, we designed the product, tested it and started production. Now it comes down to your feedback and above all, a clean shave for you. 
We know, you've got nothing to hide, and neither do we. We offer an exclusive pre-launch discount, of up to 50% on our usual retail price. If you preorder now, we can guarantee shipping before end of November.
If we do not reach our entire goal, the funds will still go towards the production and we will do our best to secure financing through other sources. Your shipment is guaranteed and you will receive your new BUSH™Trimmer no matter what. We believe in our product and we believe in it making the world of balls and bushes a bit safer. 
This is for the MEN, who've got nothing to hide!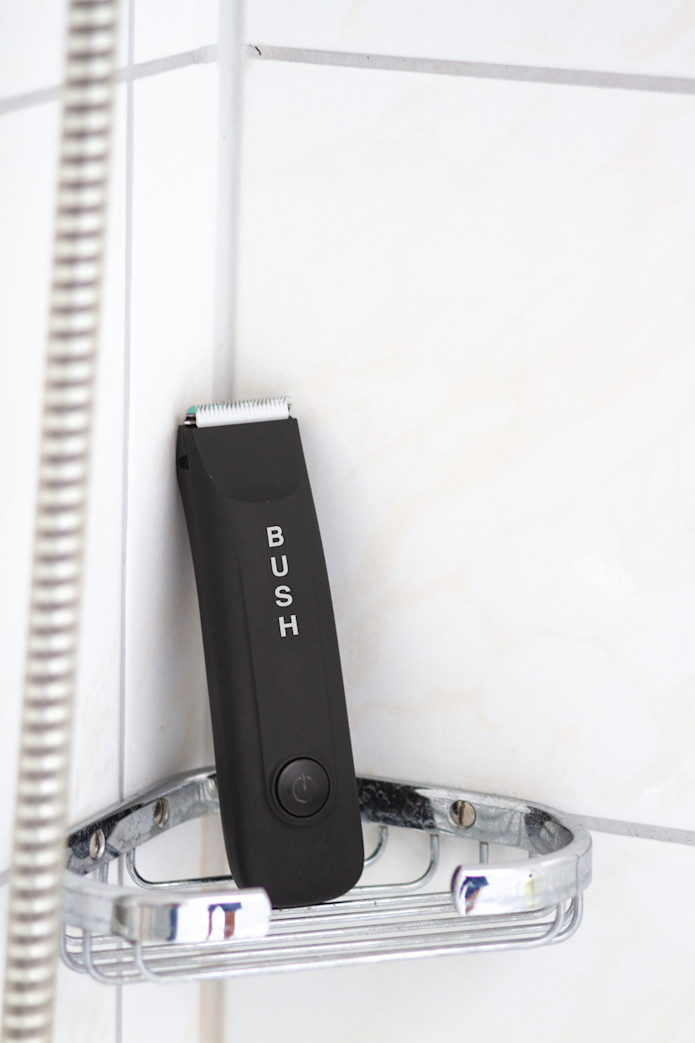 Other Ways You Can Help
If you are not ready to fully commit just yet, no worries, we understand. Still, we would really appreciate if you told your friends. Use the Indiegogo share tools to do so and follow us on Instagram: bushtrimmer.co
And that's all there is to it.