ACESO: The 1st No-Touch No-BlindSpot UV Sanitizer | A Stylish UV Sanitization Device That Disinfects Multiple Items,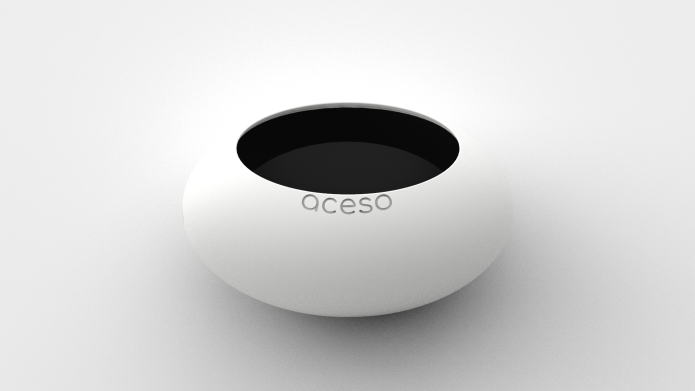 ACESO,pronounced as uh-see-so [ə'si'soʊ], named after the Greek goddess of the healing process, is a UV-C sanitization device that safely and effectively disinfects multiple items, without a single touch from our hands, leaving no microbes behind.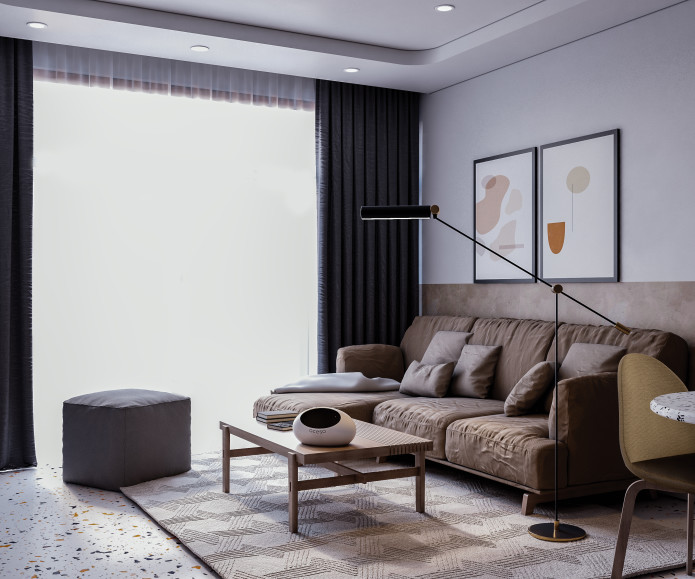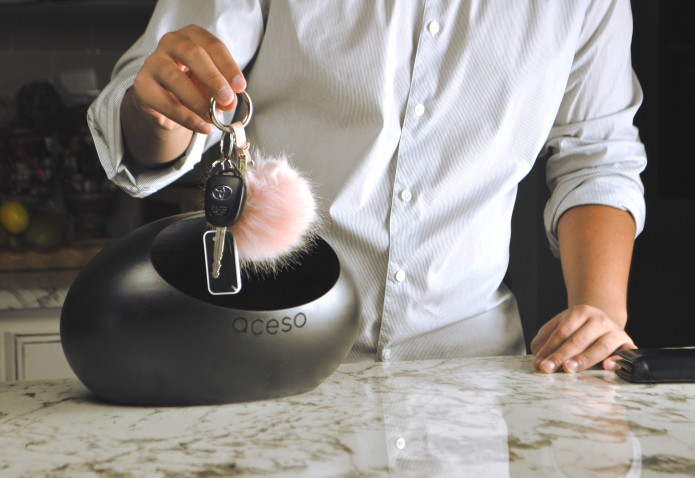 We unknowingly collect microbes onto our hands, then pass them to our phones, wallets, keys, credit card, etc.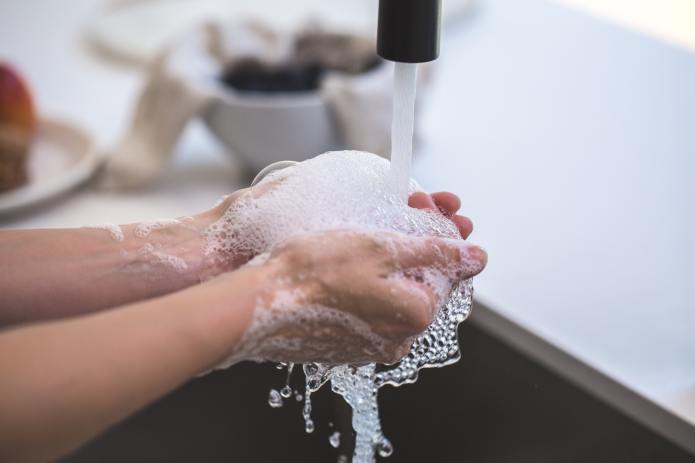 We know to wash our hands, but when it comes to cleaning our items, such as cellphones, keys, earbuds, wallets, etc, we need a proper solution. 

Contactless Disinfection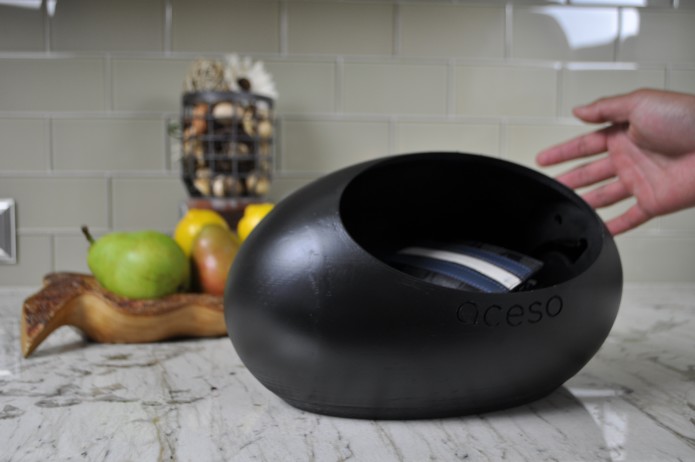 ACESO is built with a motion sensor that features touch-free technologies with a lid that closes automatically at the wave of a hand. This means no cross-contamination among your hands, your items and ACESO, allowing a 100% contactless disinfection experience.
Disinfect Multiple Items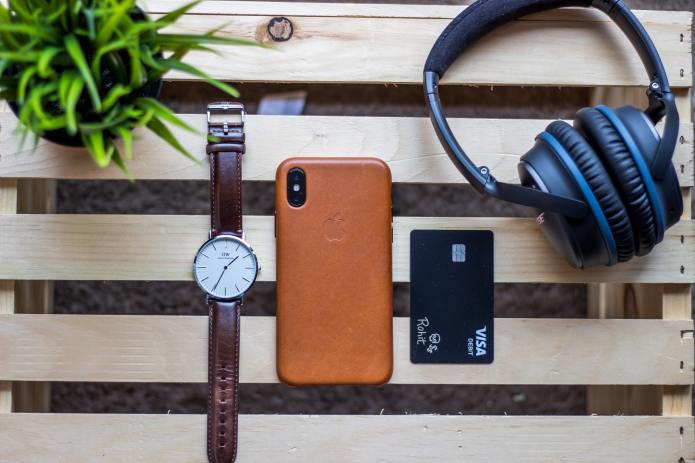 Large compartment allows for multiple items to be disinfected *  
(* For materials that are UV-C lights safe. Most of items that can be put under sun for a while should be safe)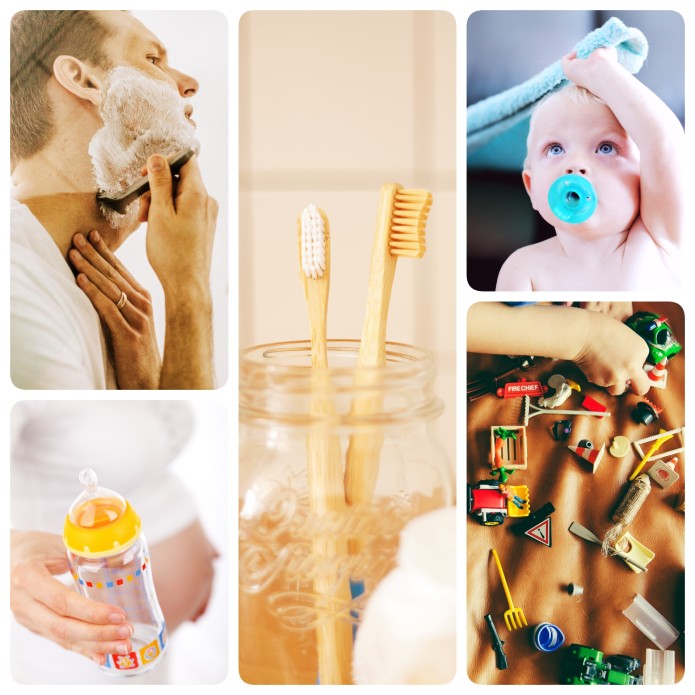 You can also sanitize things like nursing and feeding products, small kid's toys, toothbrushes, electronic toothbrush heads, razor blades or anything that can fit inside the compartment and is safe for UV disinfection.
360 ° No Blind-Spot Disinfection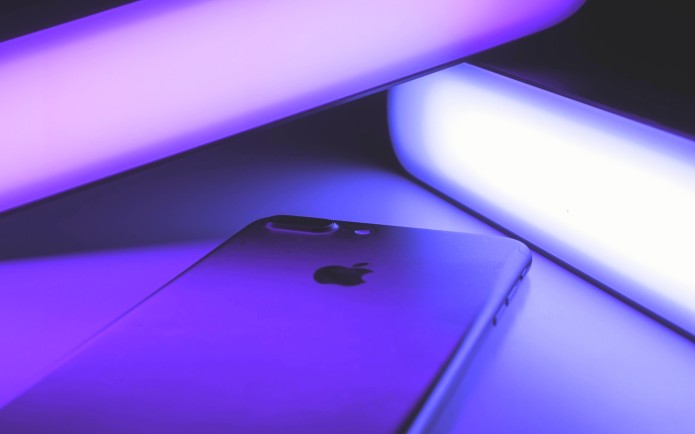 A specially designed reflective internal compartment that not only has 360 ° UV-C coverage, but also patent pending mechanisms that drastically reduce the number of blind spots that might not get disinfected under normal circumstances of UV-C exposure, even when multiple items are put together. This includes our common key sets, something we especially wanted to sanitize effectively since microbes thrive and live longer on metal. We can't disclose the details of the mechanisms yet to protect us from infringement, but we have provided a 100% satisfaction guarantee, a no question asked, full pledge refund plus return shipping, to support all of our claims.
Dual Placement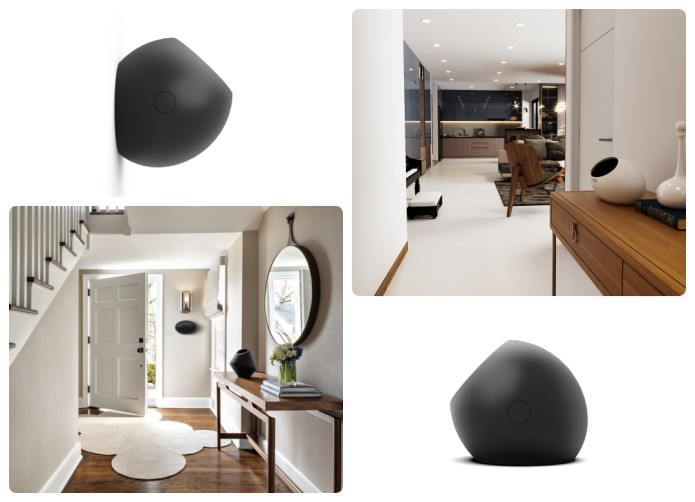 A never seen before feature by other competitor brands. ACESO is designed to have dual placement options. It can be placed on any flat surface, or hung up on the wall. Functions as a sci-fi decor piece, a classy staple by the entryway, or a practical wall-mount that holds your keys and other items. 
Cordless, Portable and Universal Dual Voltage
ACESO is operated by a rechargeable battery, which means no more tangled cords and cables. Being cordless creates a clean and neat aesthetic, especially when ACESO is up on the wall. No more worrying about dangling power cords that run from the unit to the power outlet anymore. ACESO has universal dual voltage, it can be simply charged with any phone charger, which means no more worrying about 110v or 220v converts!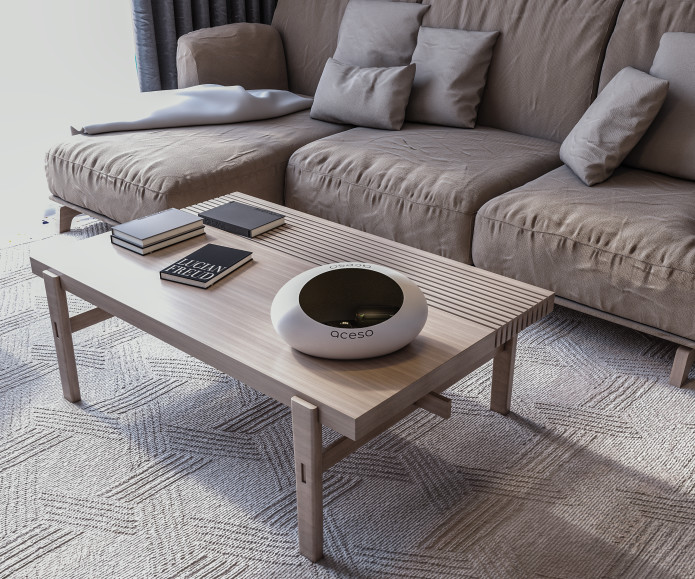 On top of that, ACESO is now fully portable. You can easily place ACESO in your car and have your phone, your car keys, and other everyday carry items sanitized the moment you are back in your car.
Childproof Safety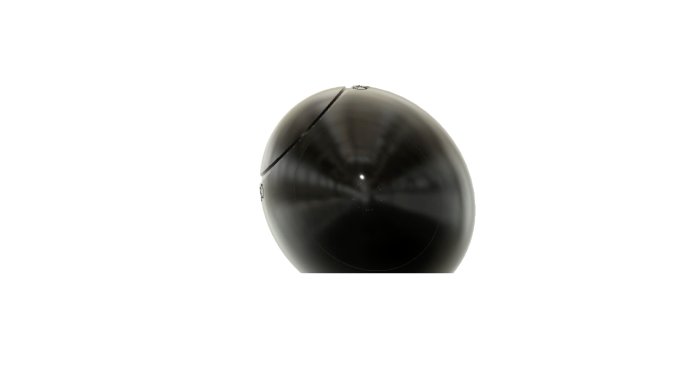 During UV disinfection process, sealed and locked lid prevents any accidental opening that could cause radiation damage to your skin and eyes. UV light automatically turns off before the lid slides open, ensuring no UV light escape.
No UV Leakage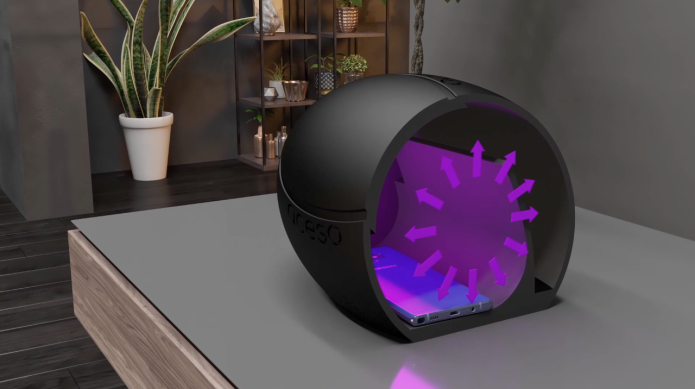 Specially designed UV protection coating and radiation shielding exterior prevents UV leakage.  
Environment Friendly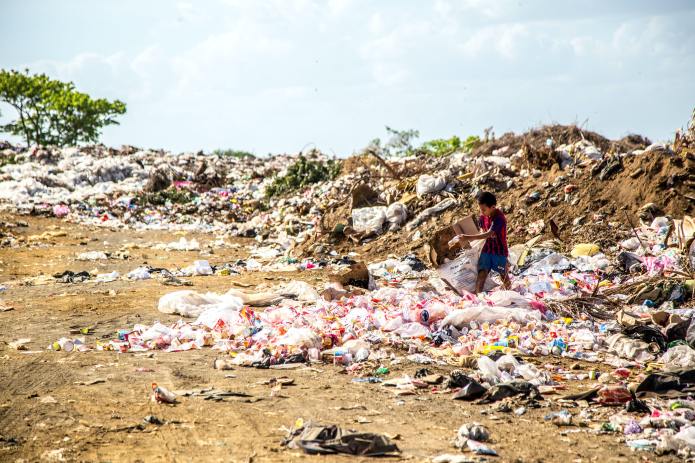 The main components will be built with biodegradable and recyclable materials. Additionally, our reusable and non-chemical sterilization method (UV-C) reduces waste and pollution. 
Decreases the amount of single-use disinfecting products that would otherwise be thrown into landfills.
No Chemical Residue 
Many common household wipes and disinfectants contain ingredients that can harm our health. Some disinfectant chemicals can be highly irritating to our skin, eyes, and nose, or even trigger asthma, allergies and other health concerns, especially on younger kids and babies.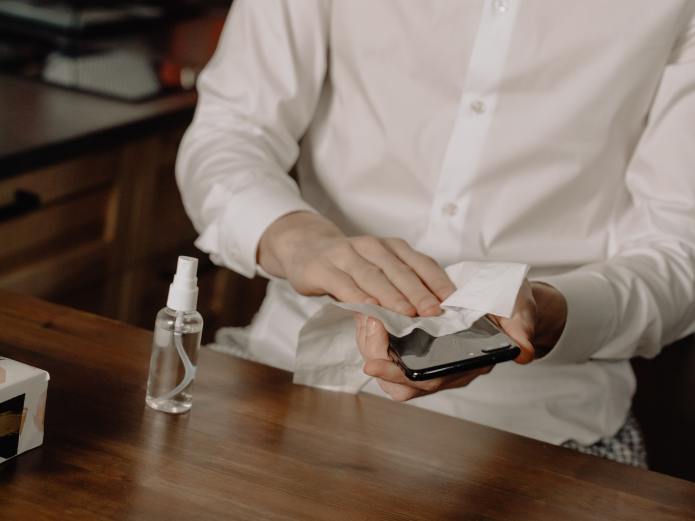 Not only that, chemical residues found in traditional sanitizing products can also cause environmental harm at low levels and damage your items over time, as they wear down surface-level protectants.
Sophisticated Design (Patents pending) :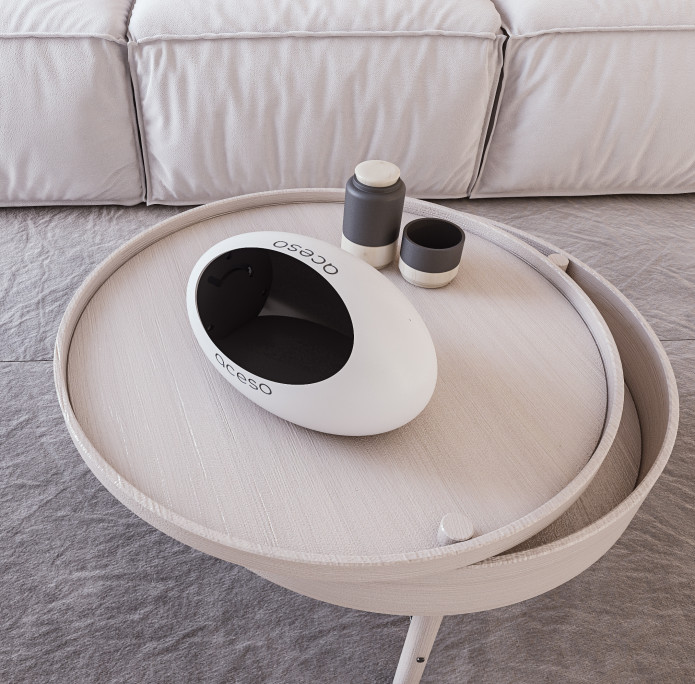 A perfect centerpiece that can easily blend in with your household decor   

Wall mount and Standalone.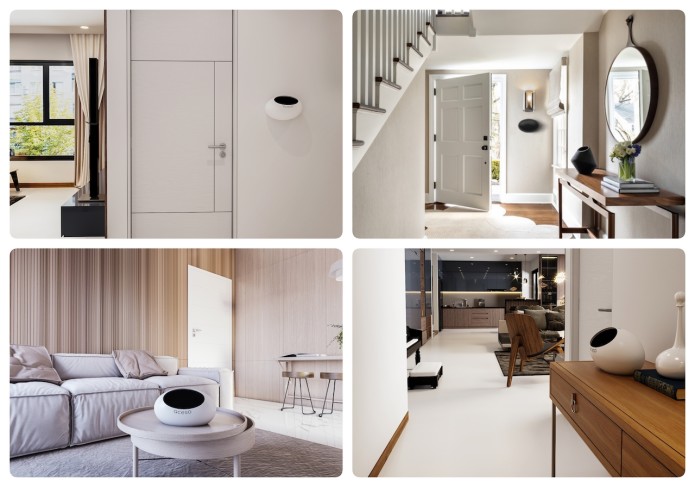 Simply drop your items into ACESO and wave your hand at motion sensor. The lid will automatically slide close and lock to start the sanitization process. After disinfection is finished, the lid will automatically unlock and slide open, ready for you to retrieve your clean and microbe-free items.   

We're looking to manufacture ACESO with premium materials and to the highest standard, and are currently trying to build ACESO right here in America. However, due to different difficulties in limited resources amidst the currently developing national and international situations, as well as many manufacturers in the US having limited to no availability, we might have to look elsewhere in order to fulfill the manufacturing portion of ACESO's planned schedule. We'll keep updating our backers on our progress. 
We urge our backers to help us with any information about US manufacturers that may be available during these times, and would be looking to collaborate with us. Any interested manufacturing partners are welcomed to contact us at [email protected] for further discussion.
Shipping in the US is free.
International shipping does not include any applicable import duties and taxes that may or may not be governed by customs regulations and policies of each country or territory.
Color of choice: Onyx Black / Polar white / Gunmetal Grey
What's included in the box: A fully assembled ACESO unit
Specifications & details: Estimated size: L 285 X 160 X 185mm (11-1 / 4 "X 6-3 / 8" X 7-3 / 8 "inch)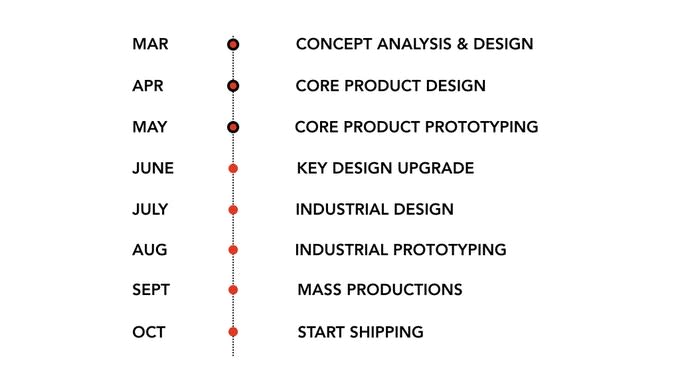 As this is an estimate, timelines may get moved forward or be delayed due to the current global situation, but we will give our 100% to make sure that ACESO can be shipped out to our backers on time, or even ahead of schedule.
Due to both the current national and international situations with COVID-19, UVC emitters, parts, and accessories, are in high demand or may even be out of stock. The limited number of manufacturers that are open right now are burdened with massive production requests with many factories having a limited production capacity per month for quality control. On top of that, global freight and shipping is currently under the weight of massive demand, while also facing roadblocks of fewer flights and tighter borders. Finding a suitable manufacture in America may be as challenging as ever, and we may have to look elsewhere to fulfill the manufacturing portion of ACESO's scheduled timeline. 
However, we will work diligently with our manufacturing and logistics partners, so we can do our best to fulfill our timeline accordingly, but if anything changes, we would make sure to have full transparency with our backers and update you guys as soon as possible. 

Why we created ACESO
There are many products on the market that claim they can disinfect items, mainly using UV or Ozone technologies, or disinfecting wipes. But disinfecting wipes contain harmful chemicals that wear down materials over repeated use, and Ozone is harmful when used indoors, so we were drawn to the prospect of UV disinfection instead.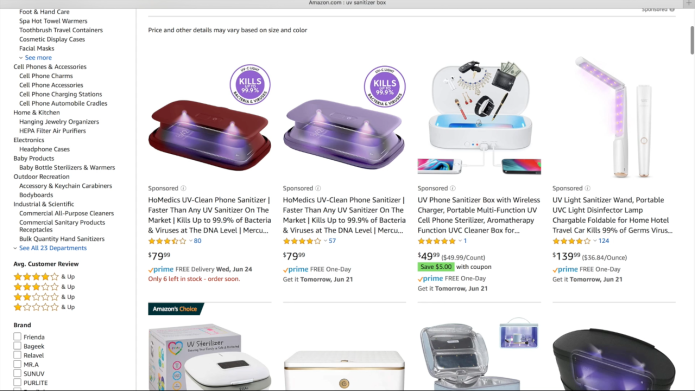 But after evaluating many different UV-C products on the market, we found three glaring issues that might come with current UV sanitization products.
UV Safety: UV-C can kill microbes, but UV can also be extremely harmful to skin and eyes if not used properly.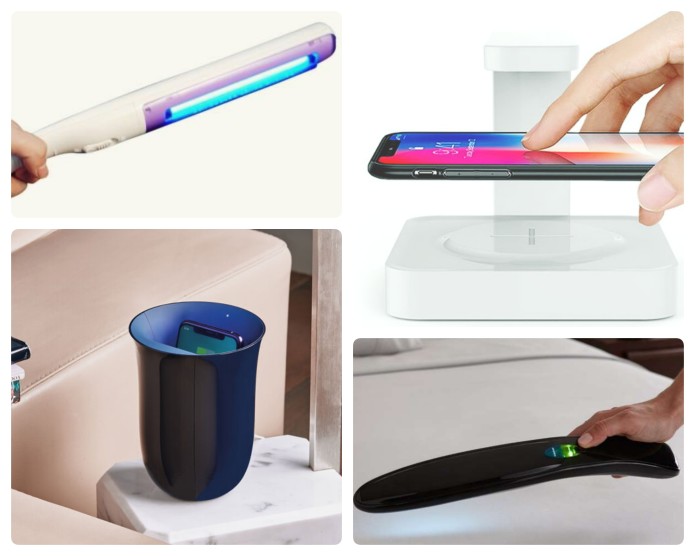 UV Disinfection Process: The entire disinfection process needs to be contactless, otherwise, we easily cross-contaminate the items, the sanitization device, and our hands, before and after use, making the entire process meaningless, or worse.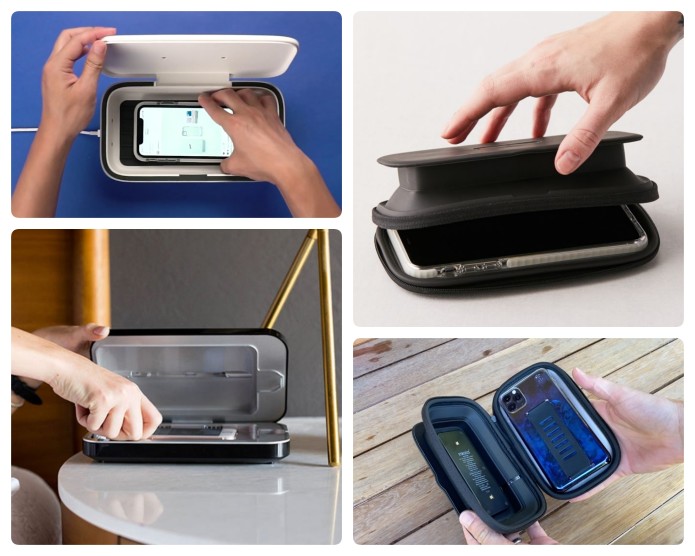 UV Effectiveness: Even when a tiny spot isn't disinfected, there's still a good chance that the area will have harmful microbess that can spread and thrive. That's why UV rays need to reach all surfaces of your personal items, without any blockage or blind spots. Otherwise, the disinfection process is meaningless.
When it comes to health, one of the most important issues for us and our families, would you rather use something that gives you a false sense of security, or something that is truly safe and effective?
So, we just had to create a new UV-C sanitization device that was no-harm, no-contact, and no-blind spots, while also addressing other important issues. We named it ACESO .
What We Have Achieved
With those crucial aspects we have mentioned earlier in mind, our team began thinking, drafting, and innovating.
To achieve the no-contact feature, we needed to design a container that had a lid that could be opened and closed automatically by itself. Our sketches of ACESO started with a conventional rectangular box shape, however, the lid should open and close within itself to avoid any possible accidental collisions with its surroundings, something a rectangular box couldn't achieve.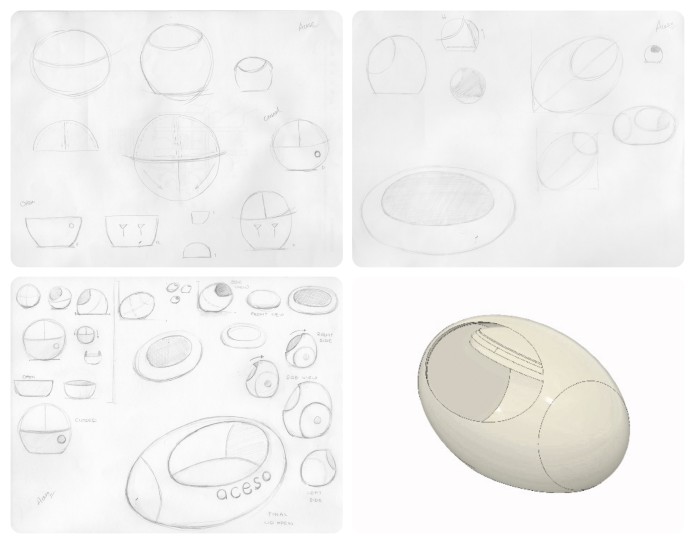 So we later turned it into a cube, to a sphere, but we eventually settled on an ellipsoid shape, a shape that after precisely calculating the angle and the size of the opening, would allow for dual-placement, so you could place it on a flat surface, or hang it up on a wall, a feature that we have not seen from similar products on the market. But why would you hang up ACESO? Well, many of us hang up our keys when we get home right?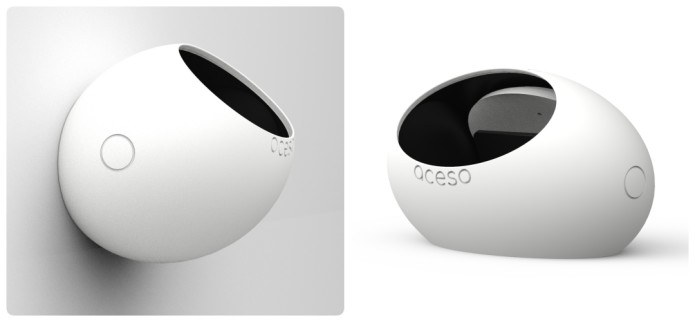 After we have met the major functional requirements of the container, we then specifically calculated each measurement and even utilized the Golden Ratio to make sure ACESO was aesthetically perfect.
We later overcame many different design challenges, including working out the ellipsoid lid movement, which was very difficult because of the non-regularity of our ellipsoid shape and the lid's curvature wasn't geometrically spherical, so a direct circular path was impossible. We needed to calculate the lid's sliding trajectory precisely to save more room for the internal compartment, so we can put larger or more items inside. Other challenges included the sealing and locking mechanism, as well as our patent-pending 360 ° no blind-spot mechanism that we have mentioned earlier.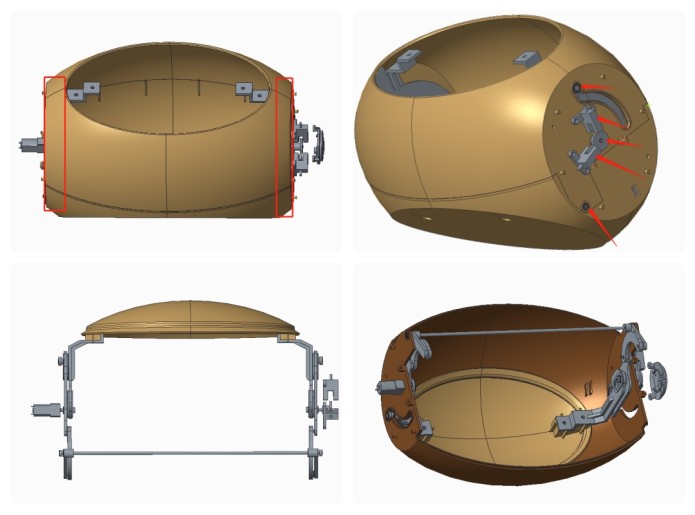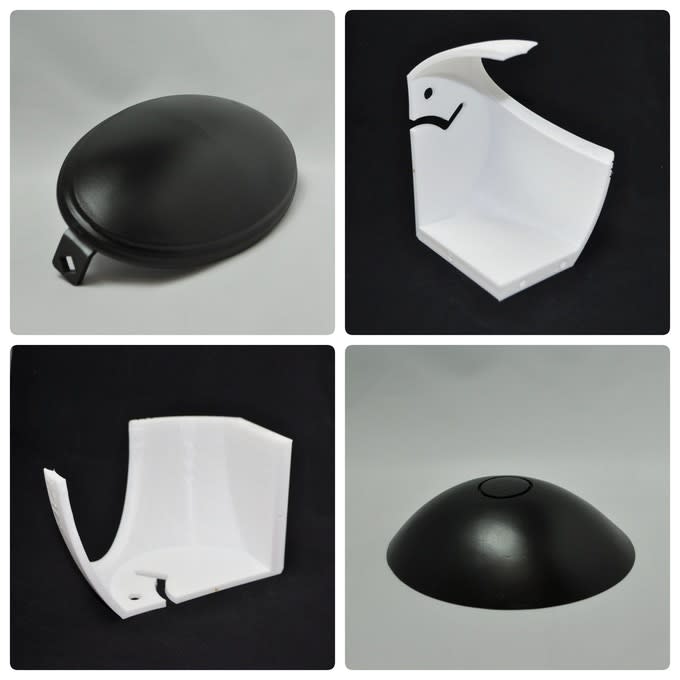 Photos above showing: the lid and it's connectors, the exterior side of the electronic component compartment, The internal compartment structure with the lid sliding track; The side component compartment structure.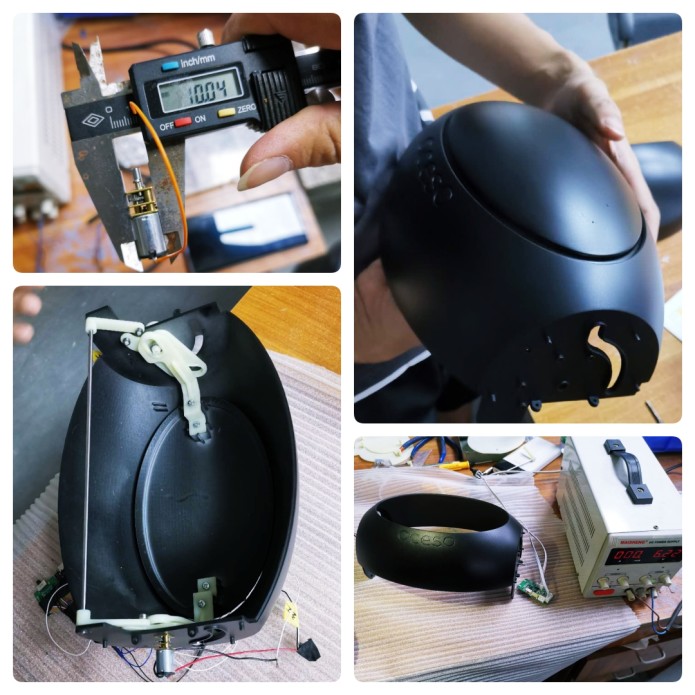 A working / functional prototype has been built. Above is the demo of it.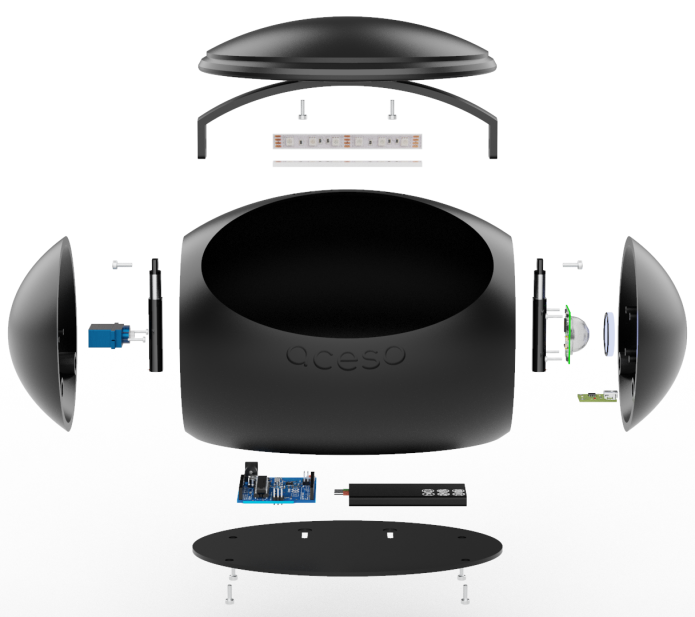 What's Next
For the next stage, we'll be working with some top tier industrial design or OEM companies in the world who we've previously partnered with, optimizing our industrial design and prototype, sourcing the best components from reliable vendors, and taking it to mass production.
According to many scientists and experts, a second wave might be coming later this year. The urgency of the situation is why we have rushed the process, and are coming to Kickstarter during this stage to ask for your support.
Despite the different challenges we are facing from economical and political variables that we can't control, we are working hard behind the scenes with all our energy, effort, and resources. But we can't achieve this goal alone, we need all the help and support that we can get from you. Only with all of your resources and financial support, will we be able to speed up our work with top tier designer or OEM companies, source the top quality components, and manufacture ACESO to the highest standard. We also need your suggestions to make ACESO a product we will all love. The better ACESO is, and the faster ACESO is readily available, the faster homes, families, and businesses can be protected against microbes.
So come support us on this journey. To protect you and me, our loved ones, our homes, and our beautiful world.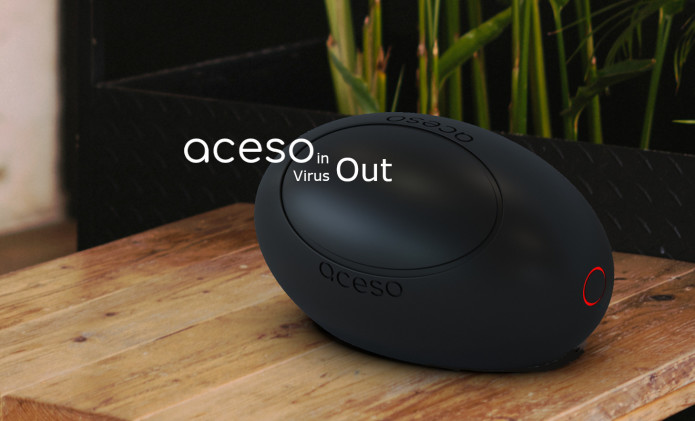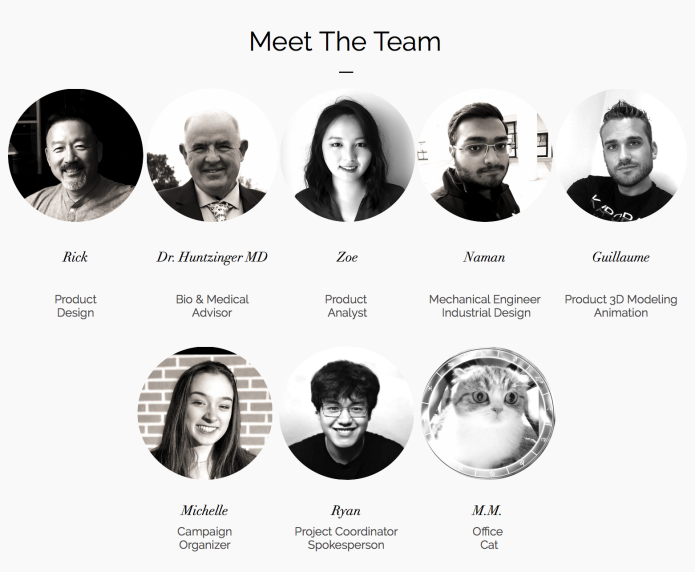 Referral programs are available to our backers and our community members who are interested in collaborating with us to make this project a successful one. Feel free to contact us anytime if interested, or if you have any questions or concerns.
If you like our story, please share it with your friends and family. You can also follow us: 




Risks and challenges
We will make sure to work closely with our design, engineering, and production team to ensure everything is streamlined to the planned schedule. We have some preselected manufacturing candidates overseas, but we would love to find a manufacturer in the States because we want to support our workers during this economically difficult time. However, American manufacturing could increase the cost of production as well as the time of delivery, but we would still prefer bringing ACESO to life in the US due to the higher standard of manufacturing and the higher quality materials we'd be able to utilize. Due to the current situation, there might be some unforeseen problems in our production or delivery process, which might affect the final product or the promised delivery time. If anything unexpected occurs, we promise our backers to have full transparency. We will do our best to keep our backers informed during the entire process, and to fulfill our promised delivery time.
Environmental commitments
Long-lasting design
ACESO is designed to be sturdy and durable. It is made with premium materials and the UV light is designed to last more than 10,000 hours by industry standard.
Reusability and recyclability
ACESO is a reusable device that doesn't pollute the earth with tons of plastic. Many traditional disinfecting products on the market (wipes, plastic bottles, etc.) are single-use and throw-away that will gunk up the sewer system, end up in landfills, and harm or even kill aquatic animals.
Sustainable materials
We want to make sure that being environmentally sustainable is a part of our mission, the main components of ACESO will be built with biodegradable and recyclable materials.