AFIXT – The Ultimate Magnetic Bottle Holder | Never spill your bottle again! AFIXT is a simple, yet powerful bottle holder for active individuals.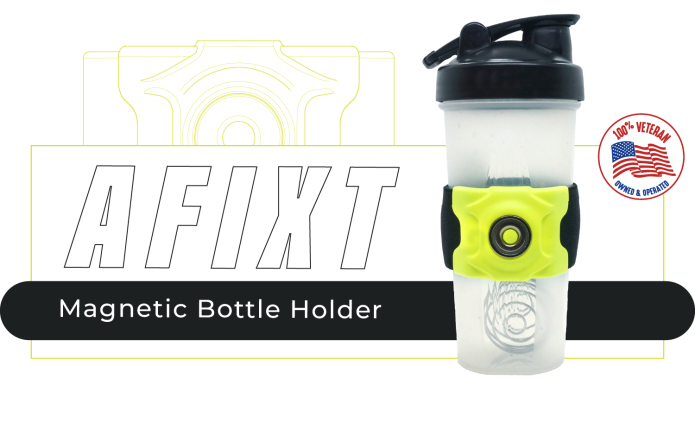 The AFIXT is a simple yet powerful magnetic holder for your bottle.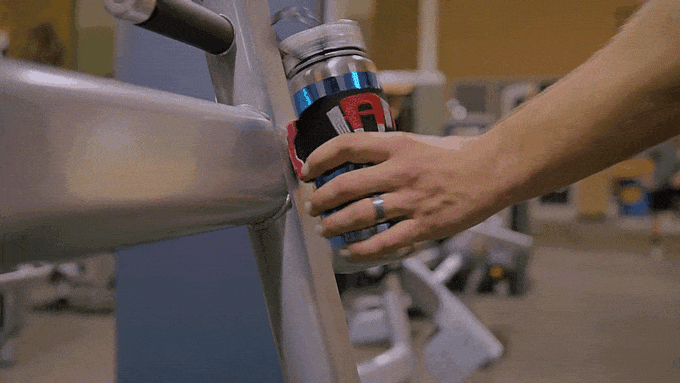 With its patent-pending simplistic design, industrial strength magnetic grip, and its adjustable band the AFIXT is equipped to carry the load of any size shaker or bottle thrown its way.
Press Buzz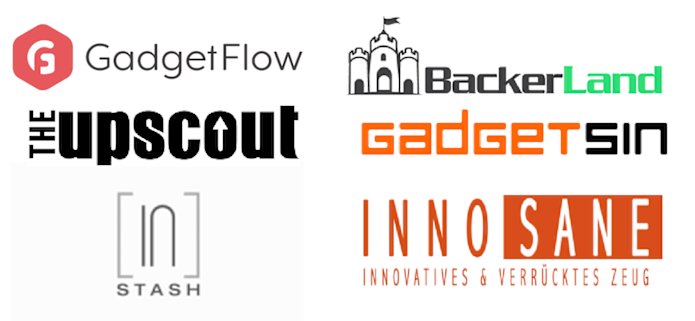 Stay Active. Stay Hydrated. 
Afixt is the perfect partner in the gym. Just attach it to any piece of equipment within arm's reach. Hydrate quickly and complete your workout sooner.
Never Spill Your Protein Again.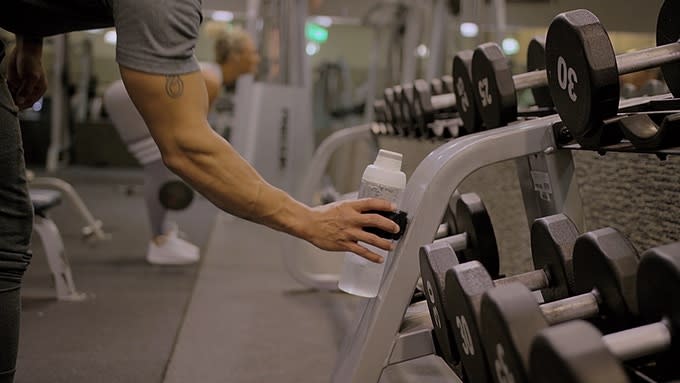 Say goodbye to cleaning up messes. Afixt prevents spills and unwanted messes by keeping the bottle upright, out of the way and secure!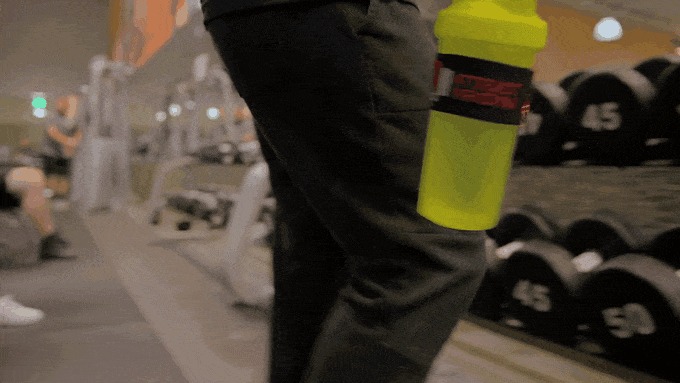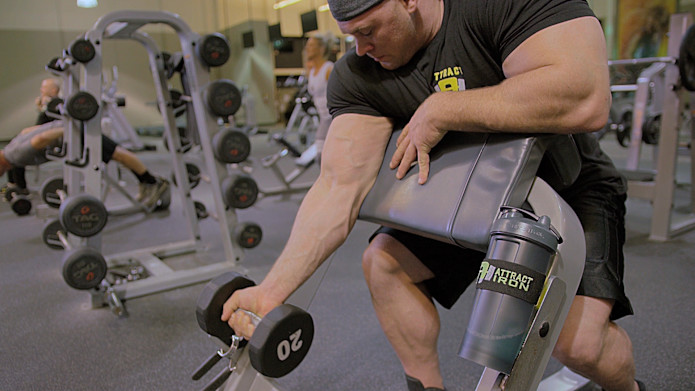 Listen To The Experts!
Don't take our word for it, just watch what the experts have to say! 
We have been developing and testing the AFIXT for two years.
It doesn't matter whether you're a pro bodybuilder, a personal trainer, an avid Cross-fitter, or someone who likes to work out, AFIXT is a great addition to your gym bag. 
Any Size. Any Style.
The AFIXT adjustable band fits perfectly on bottles of every shape and size.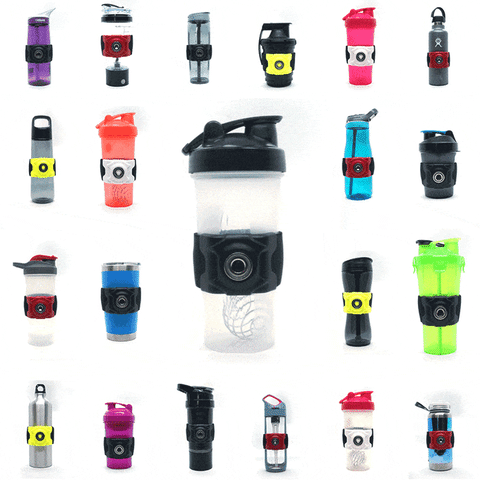 Take Your Pick!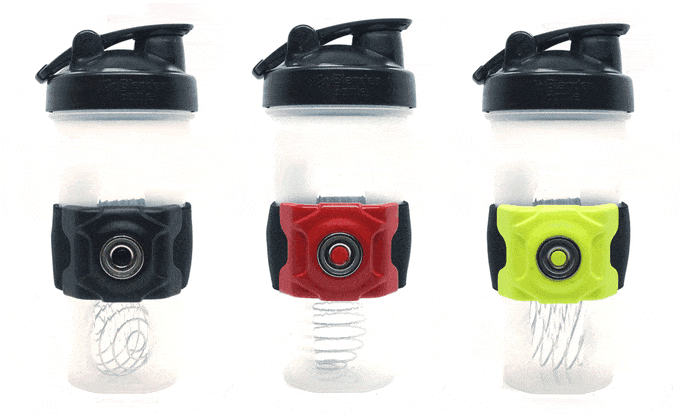 We are offering THREE color options first on Kickstarter.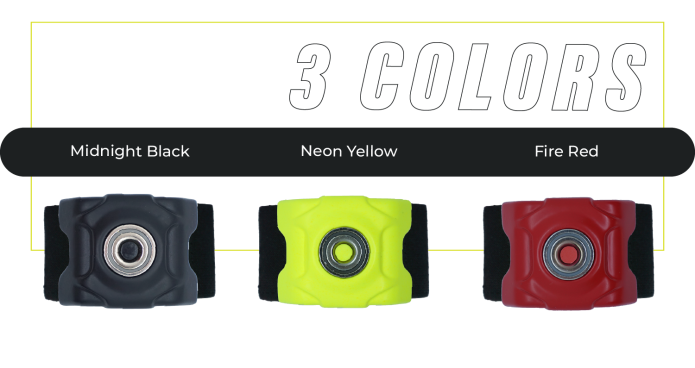 Order Now & SAVE!
We are excited to bring the AFIXT to the Kickstarter community first at a special discounted price!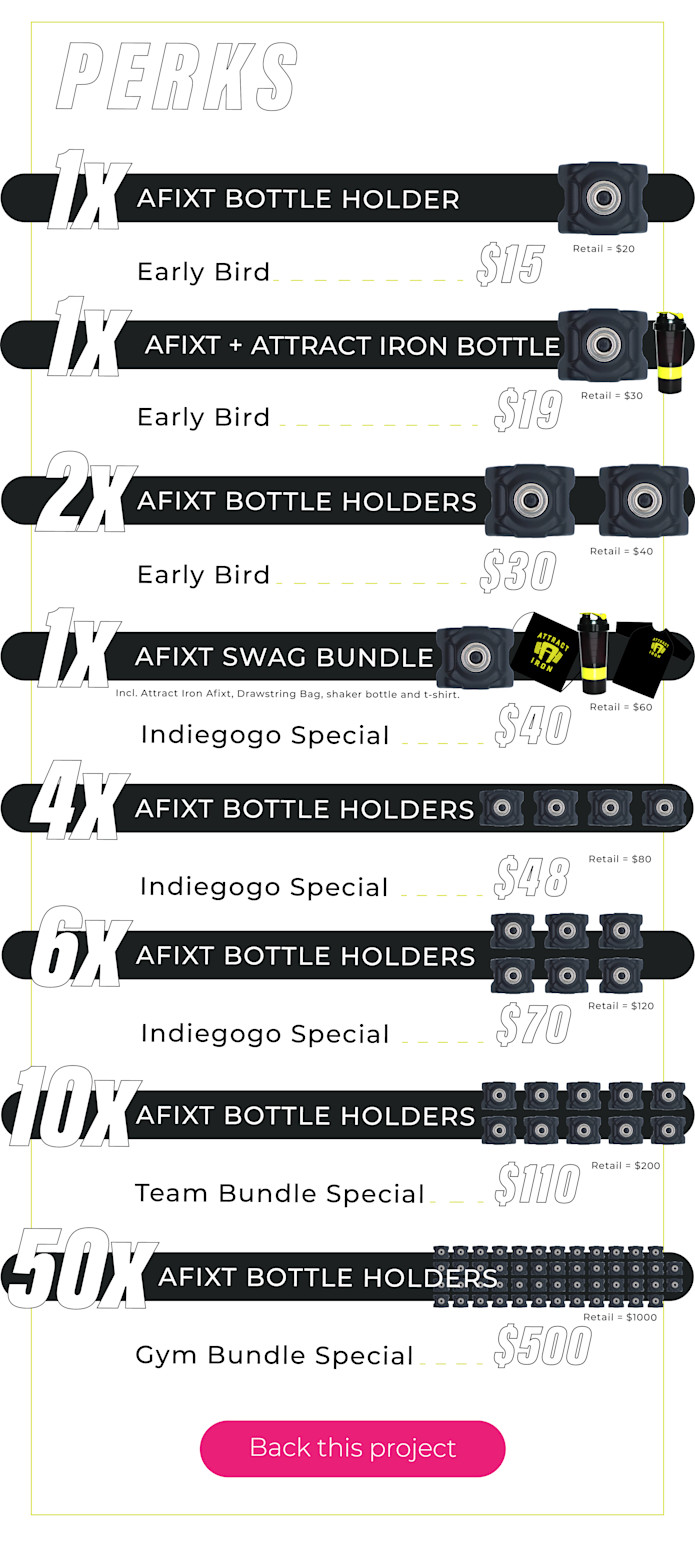 Stretch Goals
Pre-order your AFIXT today. Help us reach our funding goal so we can release more color options to backers!

At $30,000 in funds raised, we will release Green and White as color options!

AFIXT Works Anywhere!
INSERT USE CASE COLLAGE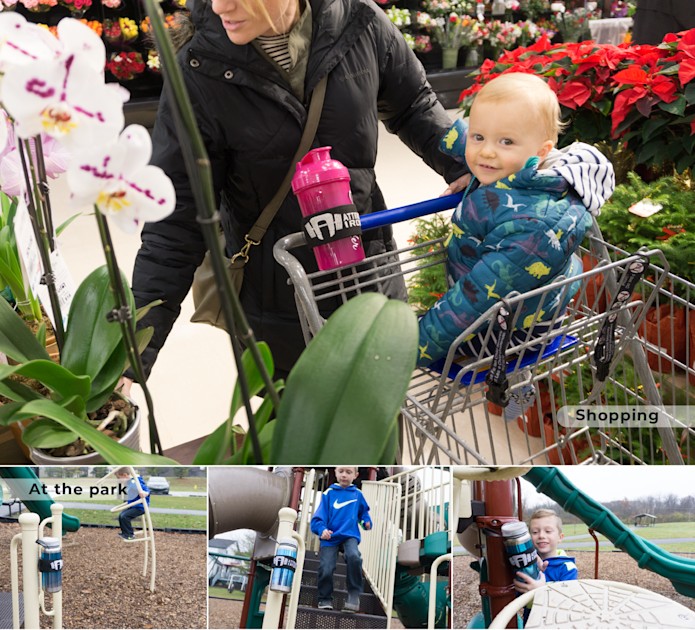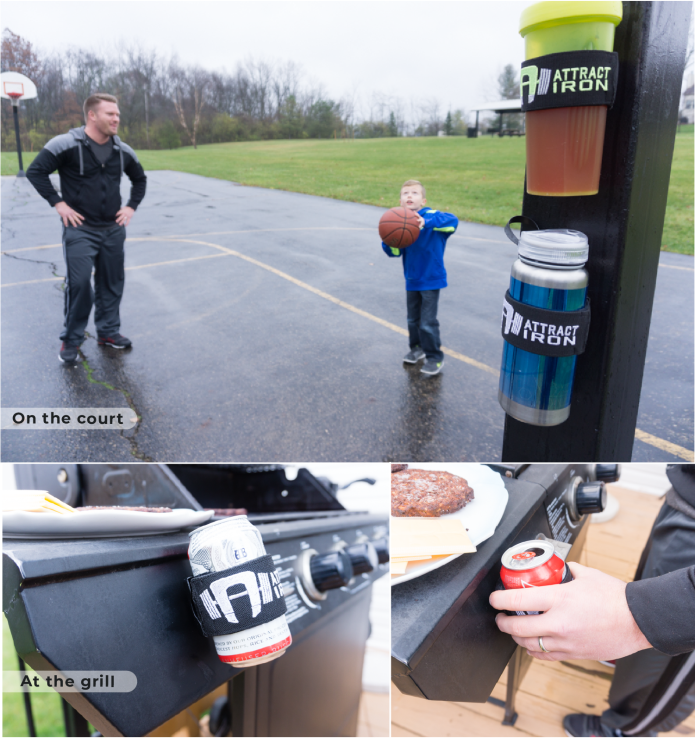 Whether you are the hitting gym hard, playing at the park, cooking out or taking the kids to store, Afixt works for you everywhere.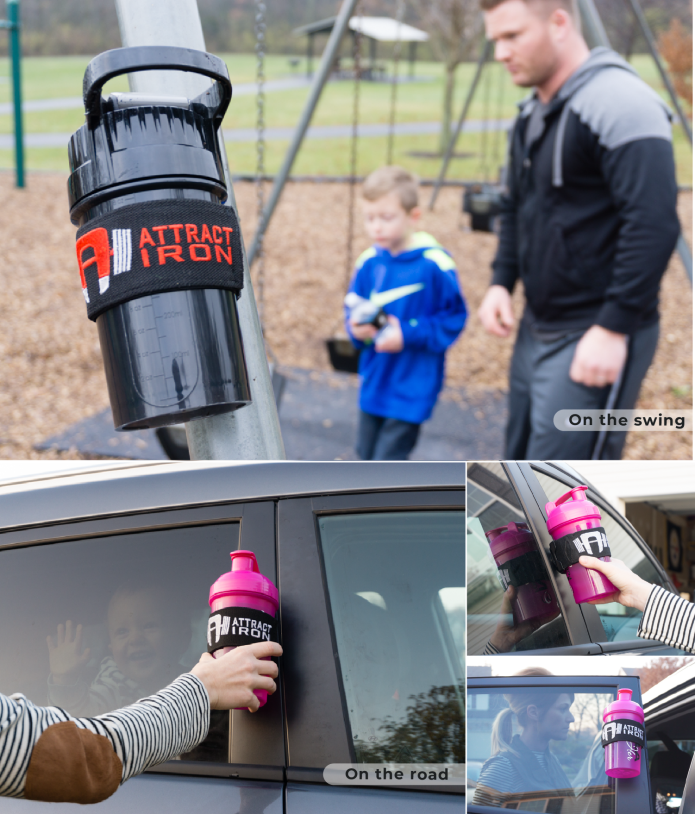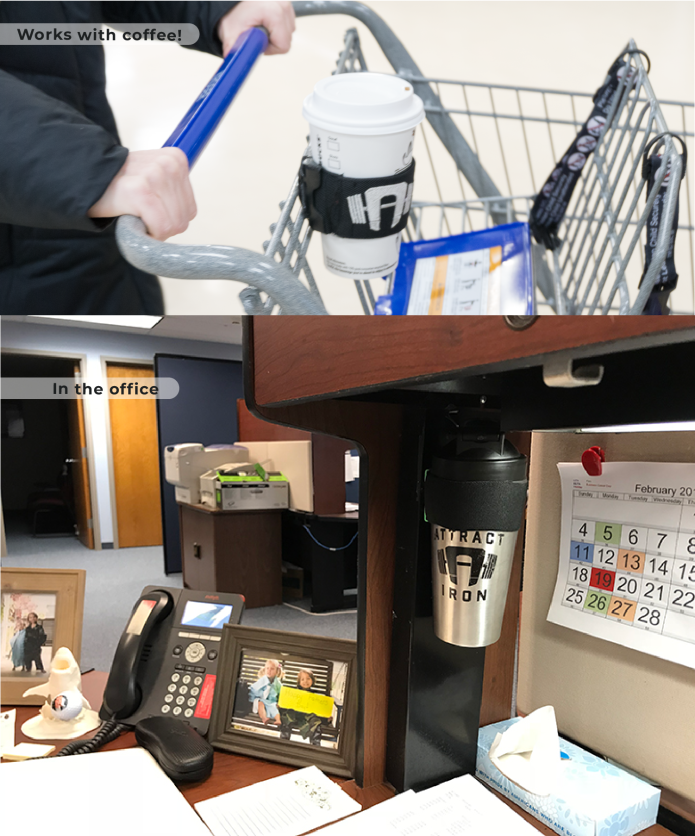 What's in the box?
Each AFIXT includes:
Polycarbonate Housing with Neodymium magnet
2″ Elastic Band with adjustable velcro.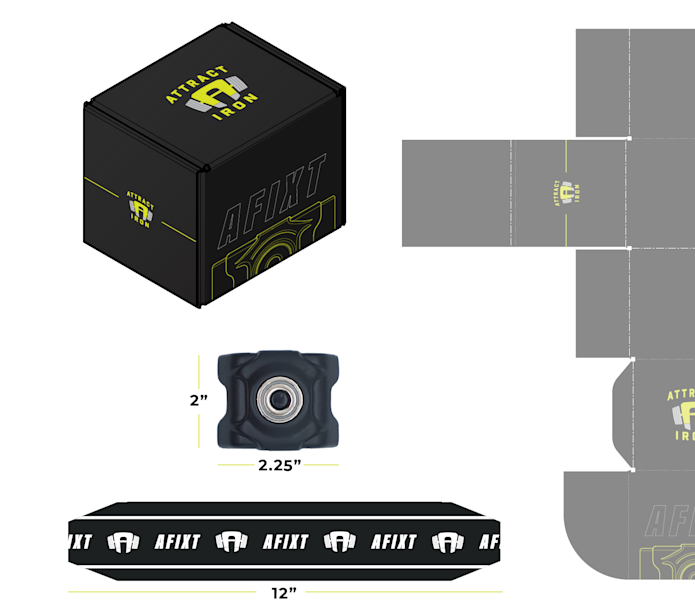 Shaun's Story
Hey Kickstarter! My name is Shaun Hansel, I'm the founder of Attract Iron and creator of AFIXT. Here is my story.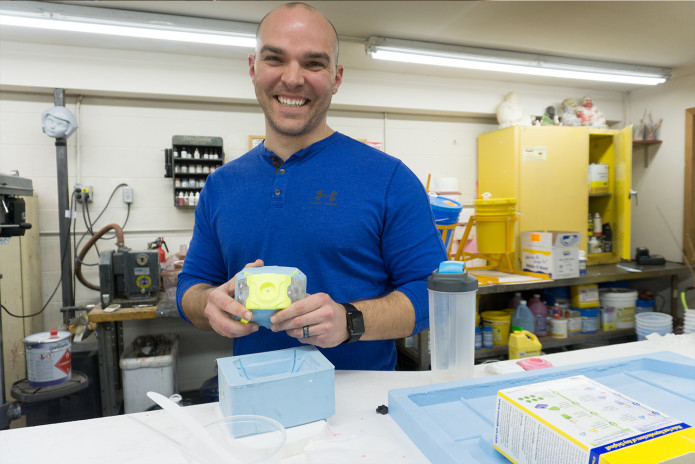 While living a healthy lifestyle and spending countless hours in the gym I continued to run into the same problems over and over again with my shaker bottle. 
I was tired of having shaker problems. So I started developing a solution.

In collaboration with Bigger Tuna Design Studio in Columbus, Ohio we designed the injection molded housing that holds the powerful Neodymium magnet.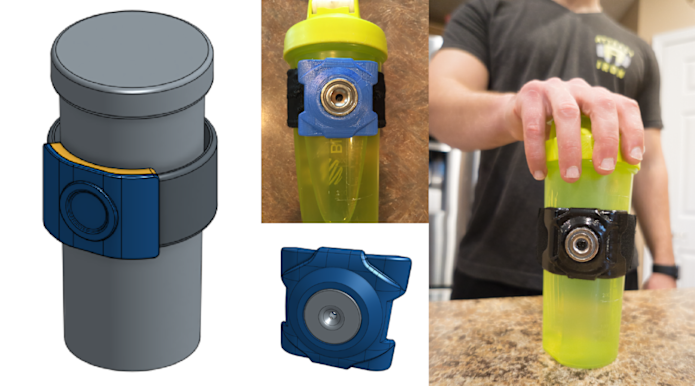 Once we had a solid direction with the housing design I began 3D printing samples to test.  During development, I printed over 100 prototypes!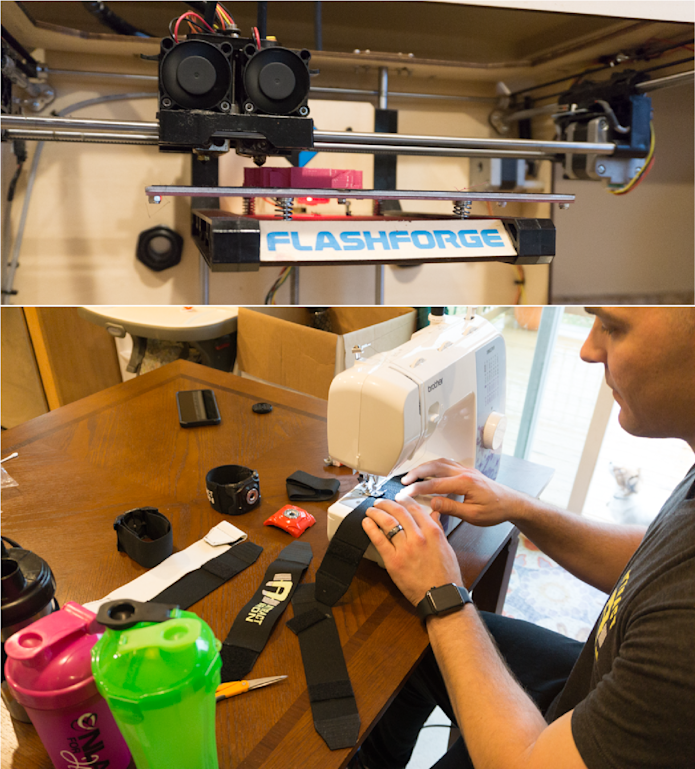 With my 3D printer, I built from a DIY kit and my grandma's sewing machine I took over my wife's kitchen and started prototyping.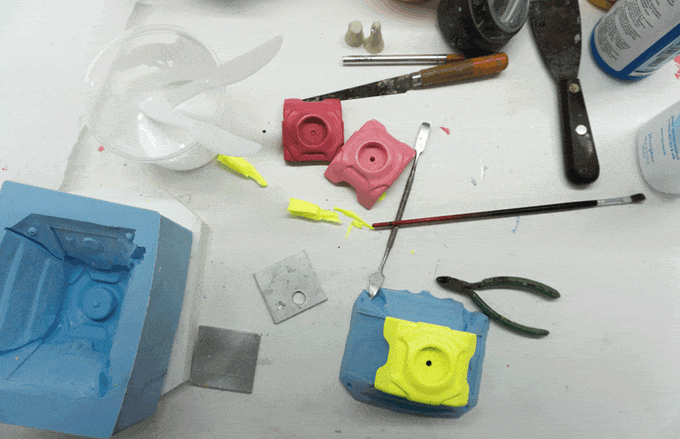 Once we have perfected the design we hired a local mold maker to cast some high-end prototypes for our campaign. 
Check out my development timeline!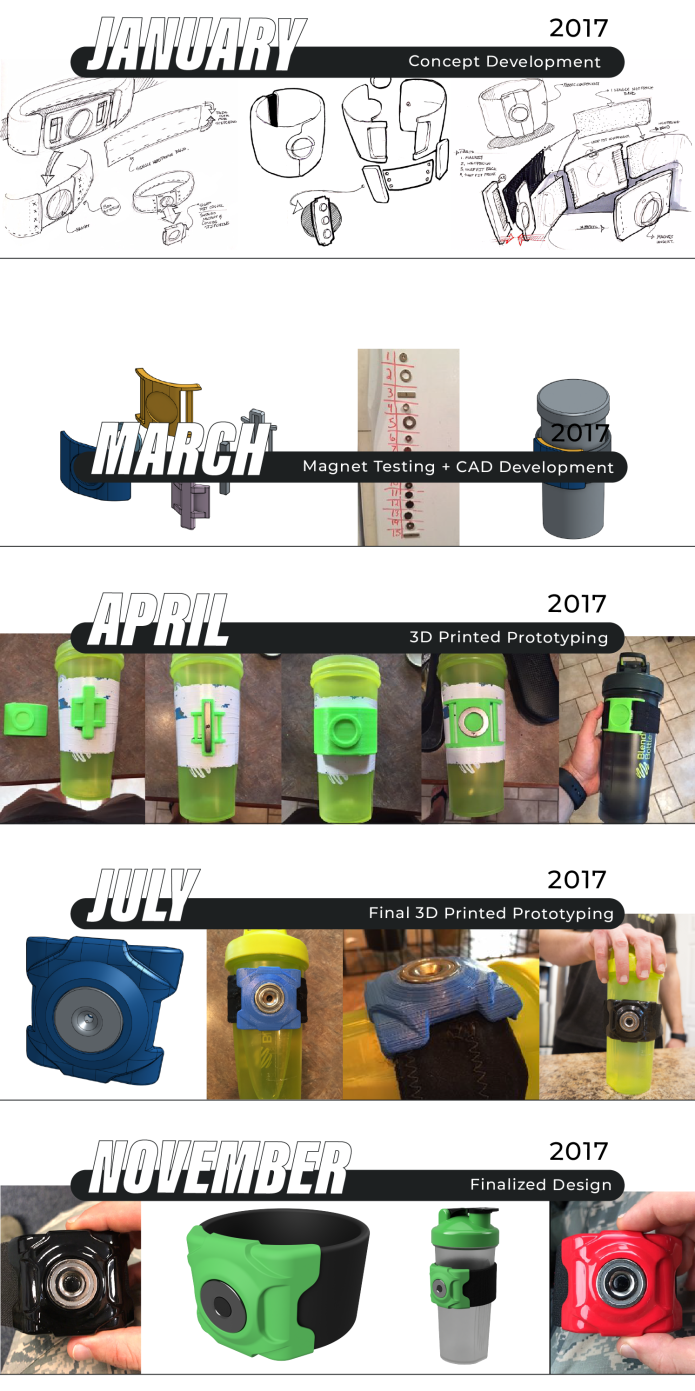 My team has successfully established great relationships with our manufacturing partners and now we are ready to push go. 
Now, this is where you come in! 🙂
Support My Campaign
If you've been living with "shaker problems" and are fed up like the rest of us I encourage you to try AFIXT!
To get your AFIXT click on the button that says "Back this project" and claim your discounted price now.
Take advantage of this limited time offer while you still can. Make your pledge now to help me bring AFIXT to the global market!

Spread The Love! 
If you made it this far then kudos to you! You have just read about the last several years of my life. If you like my project please take a moment to share on social media so others can discover my new gizmo.