Almond Guard: Self Arming Home Security System | World's most intelligent Home Security system that integrates Mesh WiFi and Smart Home Hub.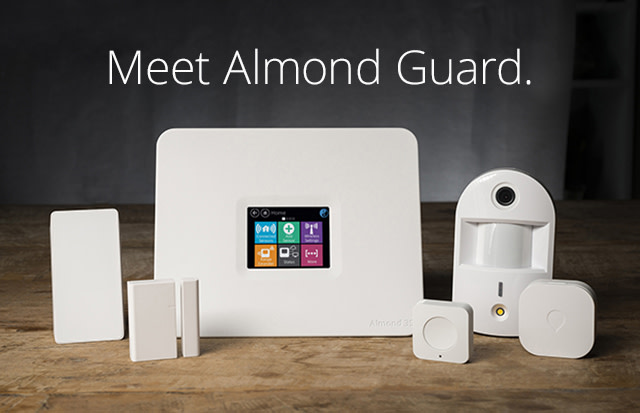 Almond Guard secures your home from burglars and your smart devices from hackers, giving you and your family total security.
Unifying Home Security, Cyber Security, Smart Home Hub and Mesh-WiFi into a single system makes Almond Guard an unprecedented innovation in the market.
Almond Guard's capabilities go beyond that of any home security system in the market. By integrating smart home hub & Mesh WiFi capabilities, it has access to more contextual information like WiFi presence, GPS location, smart device activity, which allows it to deliver far better home security than other systems. It is also the first home security system that guards your smartphones, PCs and smart devices from Cyber attacks.
Home Security

24/7 Professional Monitoring

Self Monitoring

Automatic Arming/Disarming

Battery and 4G Backup

Camera Integration

Notifications

Arm based on Zones

iOS and Android Apps

Built-In 105 dB Siren

Up to 100 Sensors
Smart Home

Smart Home Hub

ZigBee Built-In

100s of Compatible Devices

Z-Wave via USB

Alexa Voice Commands

IFTTT Integration
Mesh WiFi

Expandable Mesh WiFi System

Parental Controls

Router/Extender/AP Modes

Block devices

Manage Connected Devices

Wi-Fi Triggers
Cyber Security

Protect Smart Devices

Malware blocking

Protect Smartphones/Tablets etc.

Periodic Scans

Network Device Notifications

Network Awareness

Almond Guard lets you monitor your doors, windows, movement as well as check for water and smoke. You can choose from the 100s of compatible security sensors to build your security system. You're not limited to just sensors supplied by Securifi. It notifies you when it detects anything out of the ordinary. You can also choose to send this information to a UL certified, professional monitoring station which can call emergency response. Simply connect the sensors around your home and enjoy robust home security. 
Extremely Easy to Set Up
It's Got Your Back
Forgot to arm your home? No worries. It detects no one's phone is on the network and arms it for you
Hands-Free Security Experience
Coming back home with your hands full? Walk right in. When you are back home, it detects your phone and disarms the system.
No Need to Punch in Codes. Phew!
Built-in Battery & 4G Backup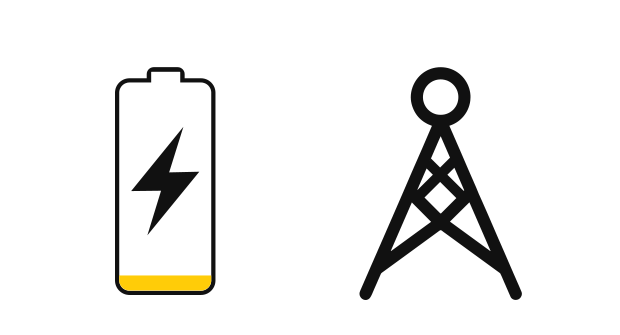 The built-in battery can power Almond Guard for up to 5 hours in case of a power outage. Combined with 4G cellular backup, Almond Guard ensures that the security of your home is never compromised.
Smart Home Hub
With built-in ZigBee radio and Z-Wave support via USB, Almond Guard works with hundreds of compatible devices from your favorite brands, to make your home a smart home.
Click here for Complete list of compatible devices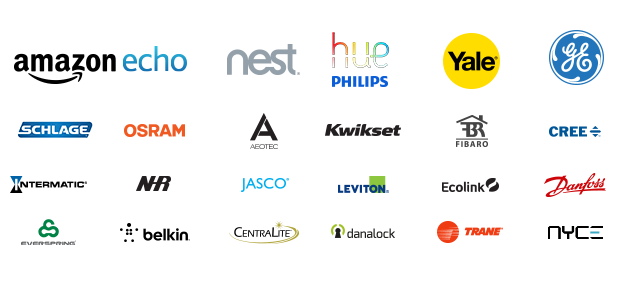 Mesh WiFi System
Eliminate WiFi dead zones at your home with Almond Guard's Mesh WiFi System. You can connect additional Almond 3S or Almond 3 units to your Almond Guard  to expand the WiFi coverage to every nook and cranny of your home.
Watch what matters the most
Keep an eye out for what happens at home. Our motion-based camera records as soon as any movement is detected. Almond Guard also works with Nest cams and lets you watch motion snippets right from the Almond app. We plan to add support for additional network cameras.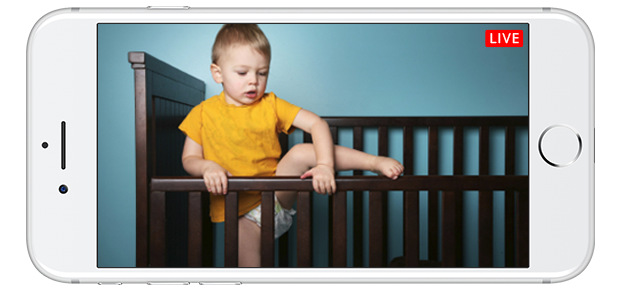 Professional Monitoring.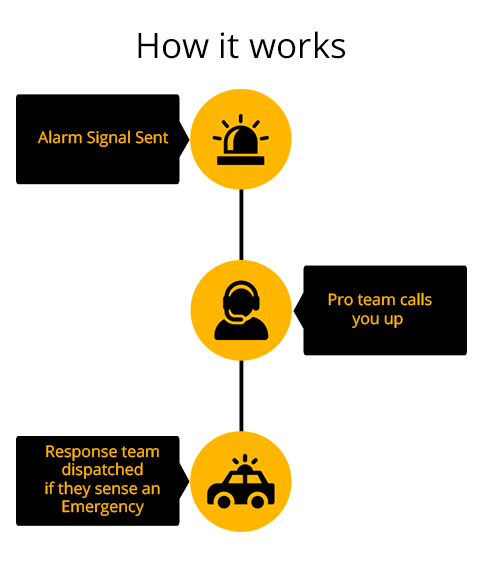 We work with UL listed professional monitoring stations to make sure help is on its way in case of an emergency.
Made Affordable
We've been on a mission to reduce the cost of owning a home security system for over 5 years, and Almond Guard is the result of this mission.
Almond Guard

Other Systems

 

Indiegogo Exclusive

Retail Prices

 

Pro Monitoring

$10/mo

$20/mo

$30-60/mo

Self Monitoring

$0/mo

$0/mo

Not Available

Join us and save hundreds of dollars in monitoring fees every year.
Self Monitoring
Stay notified of events and control your home through the Almond app for free. You can also easily add cellular backup to your system and let us manage the telecoms.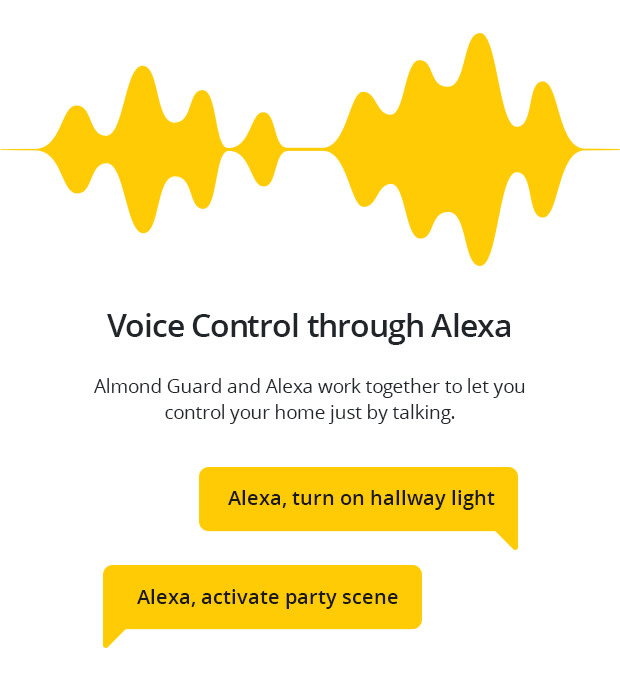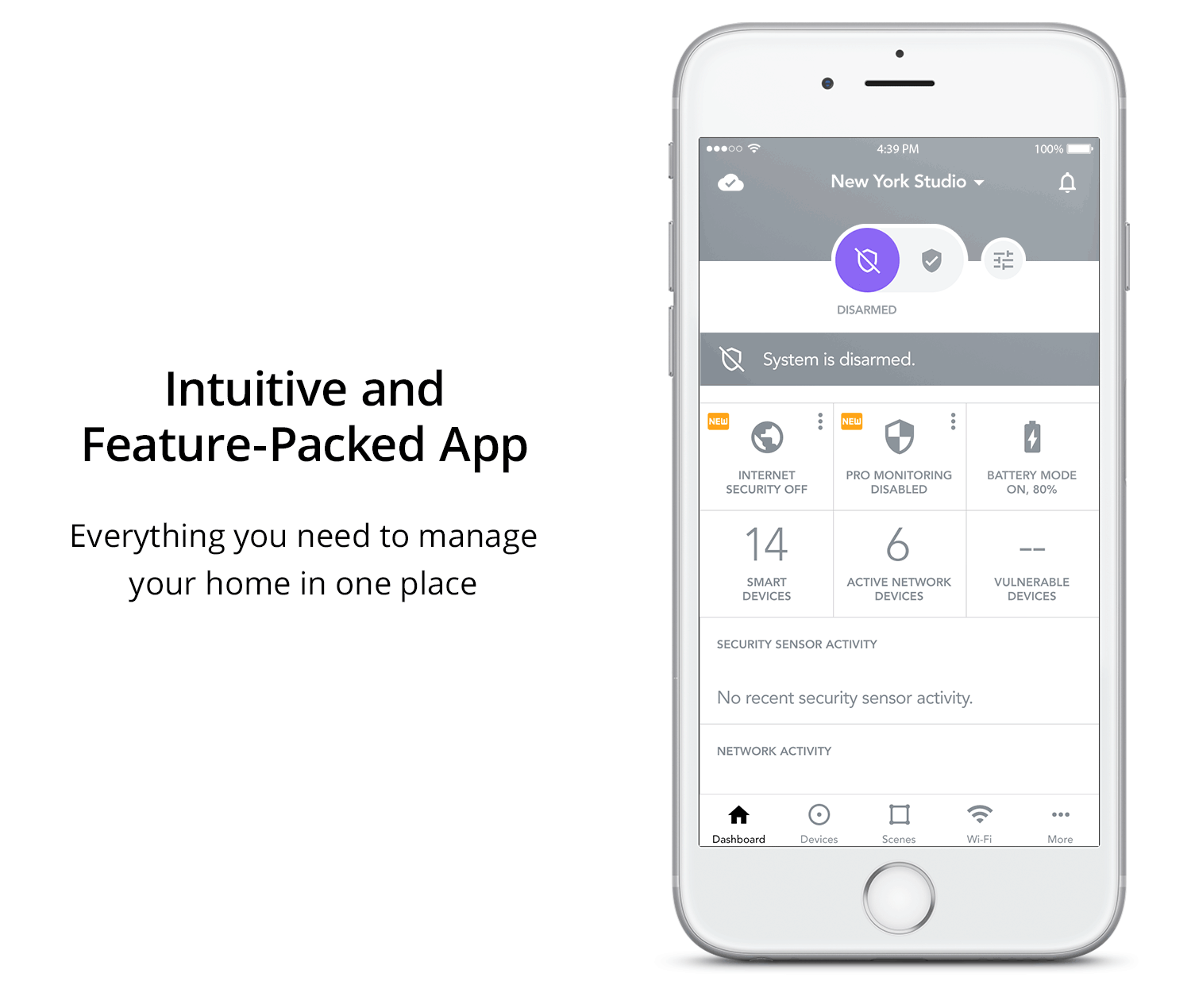 The free Almond app makes it easy to monitor and control all your sensors, smart devices and WiFi from anywhere.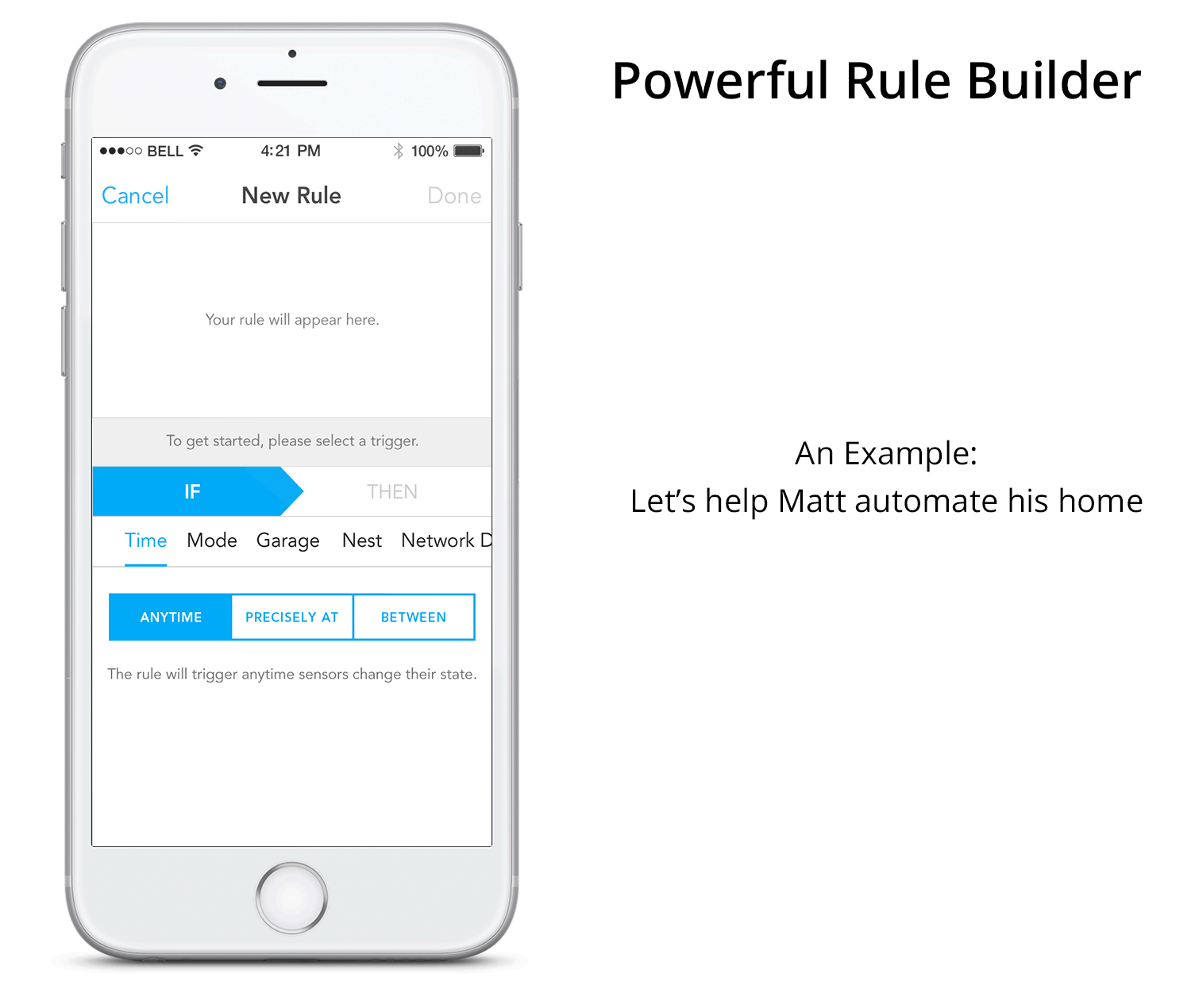 Almond Guard makes it easy to setup rules to suit your lifestyle. You can base them on your daily schedule, use sensors or even weather conditions as triggers.
Your Home, Your Rules!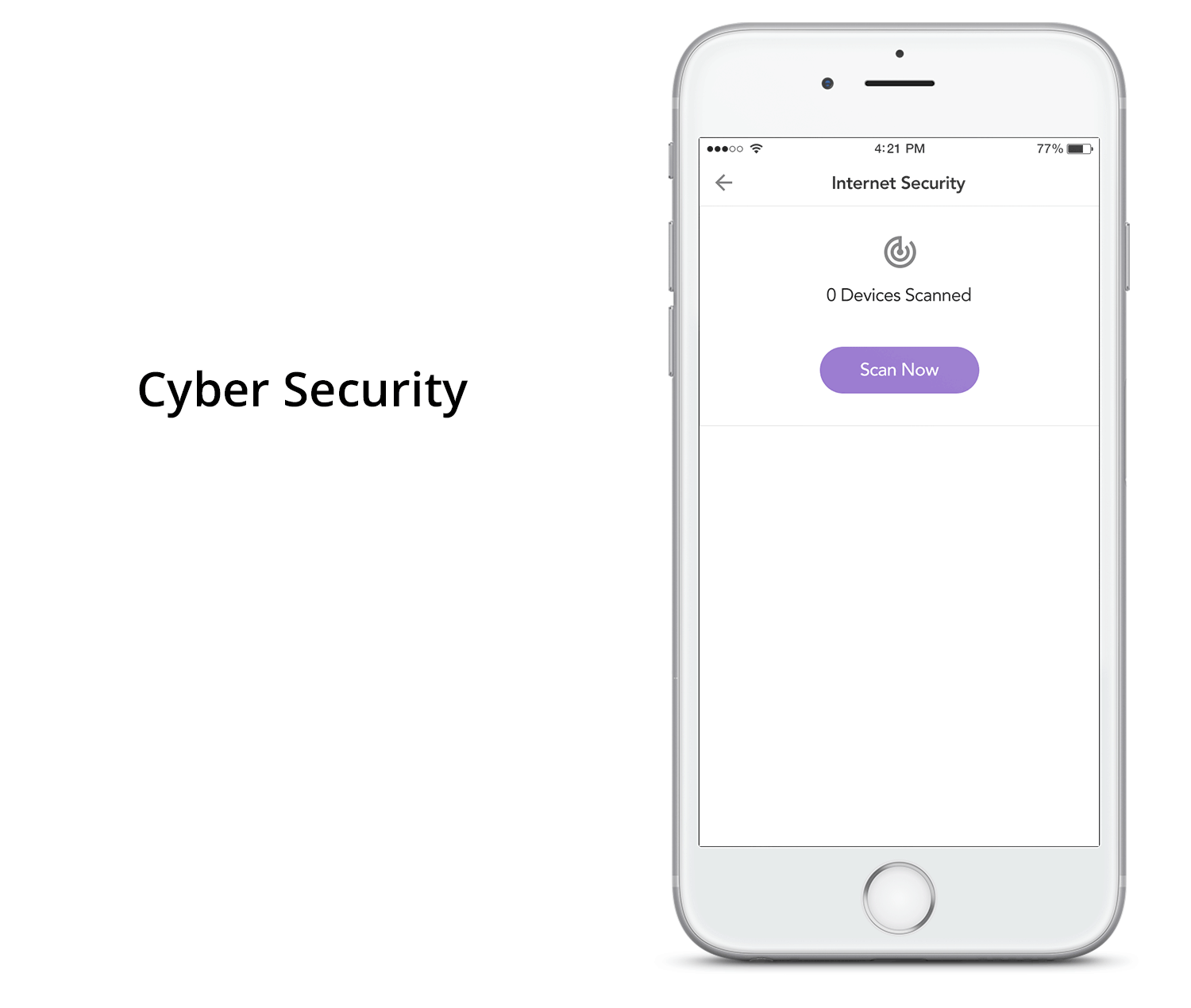 Almond Guard helps protect your smartphones, laptops, cameras and other smart devices from hackers. The built-in cyber security software helps ensure that your personal data stays personal.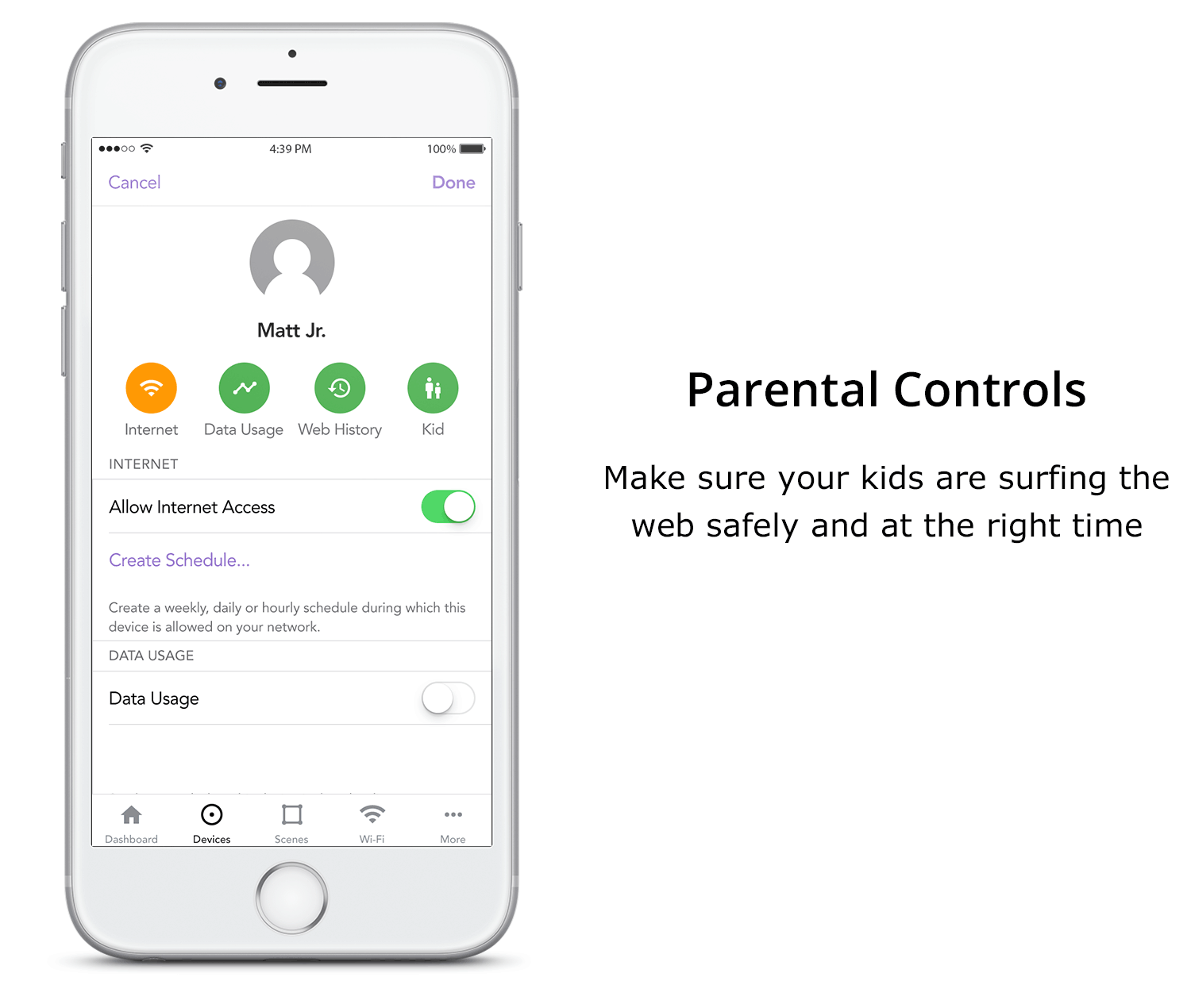 Limiting your kids' screen time is as easy as pressing a button or just talking to Alexa. You can set schedules to limit their internet access. For example, you can block Wi-Fi on school nights after 7 PM.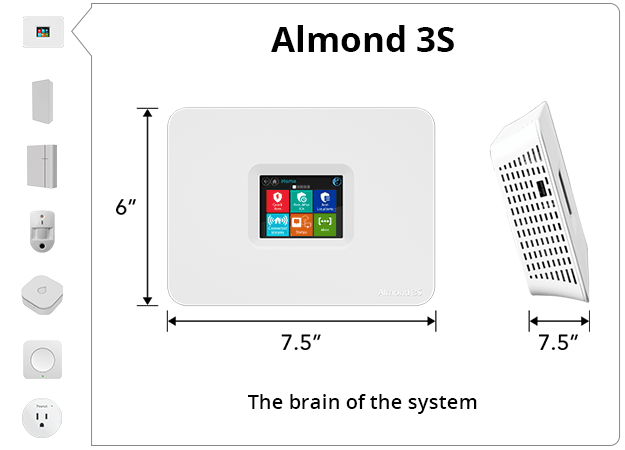 Perks for our Backers
Our backers can choose from one of the three Hardware Packages. You can add more sensors to your system anytime.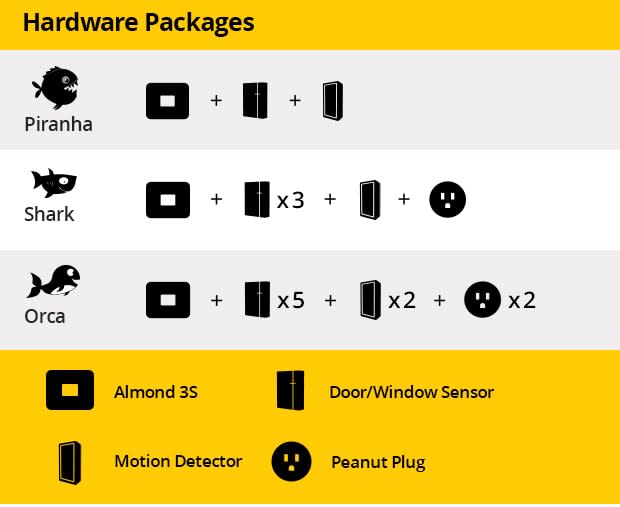 Who we are
Securifi has been a pioneer in the Wi-Fi and Smart Home space since 2012. We've shipped over 300,000 Almond devices worldwide to delighted customers.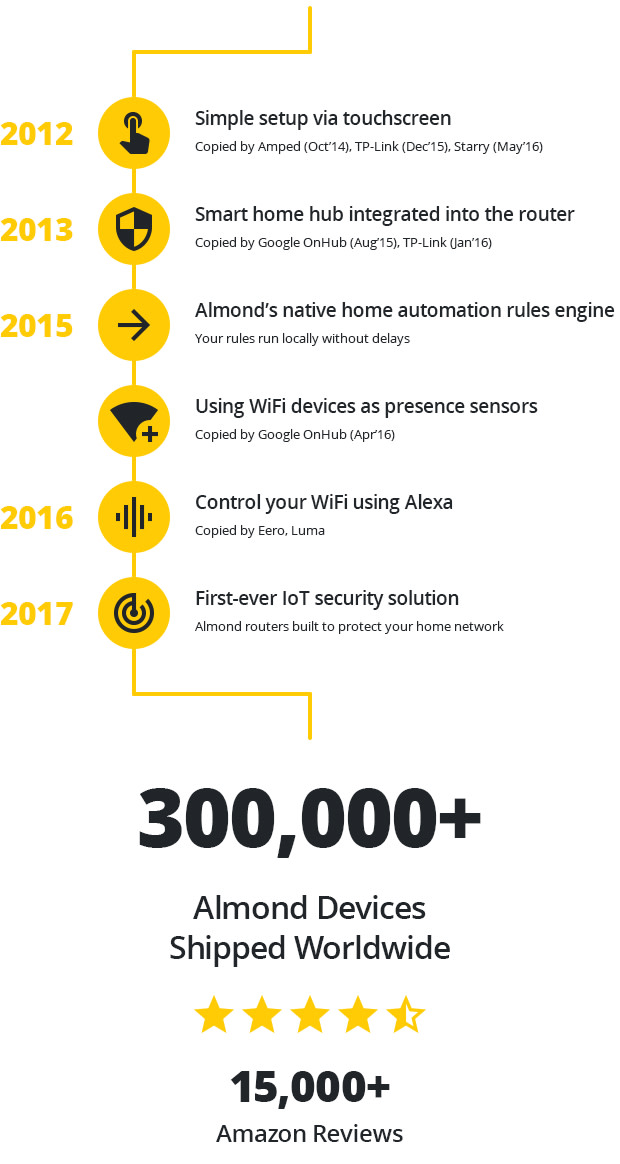 More than a critical success, Almond devices are a customer favorite, with an average rating of 4.2 stars out of 5, based on more than 15,000 Amazon reviews.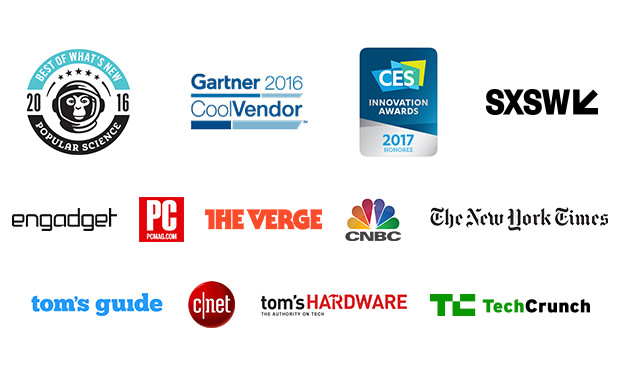 Almond Guard Delivery Timeline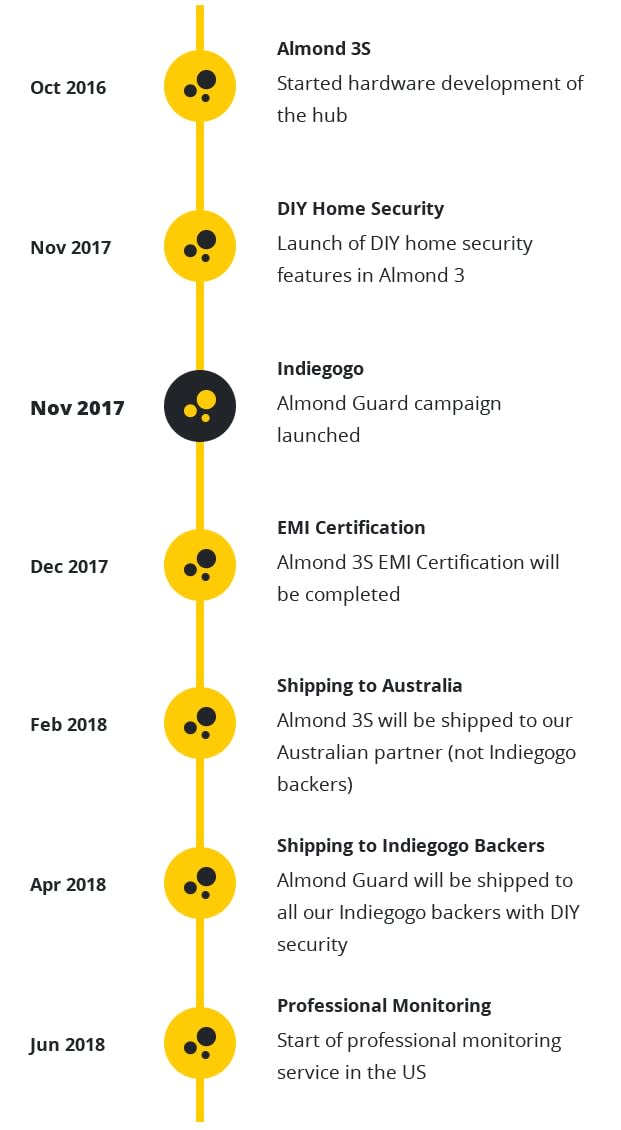 Current State of Hardware Prototypes
We're on the verge of finalizing our hardware design at this time. We've already passed preliminary EMI scans for FCC/CE regulatory tests. In parallel, the current hardware is also undergoing a battery of reliability tests. We've shipped an older version of the prototype to reviewers at AnandTech. We will update with a link to that review once its ready.
What doesn't work in the prototype?
Seamless Cellular Roaming
Antenna Range Optimization
What works in the prototypes?
2.4GHz & 5GHz WiFi (AnandTech sample had an issue with 2.4GHz WiFi)
Cellular Backup (AnandTech sample used older hardware with an issue with Cellular)
ZigBee & Z-Wave Smart Home Hub Capabilities
Current State of the Software
All our Mesh WiFi and Smart Home Hub features are fully functional. In fact these functions work exactly the same on Almond 3S as our Almond 3 hub. With our latest mobile apps and Almond 3 firmware, many of the Self Monitored home security features are already working in our apps. We've yet to release ZigBee & Nest Camera support. We're working on this internally now. We're also currently working on the backend software to transmit alarm events to the CMS. We've yet to start work on GPS based Geo-Fencing to make the self-arming even more intelligent.
FAQs
How did you manage to pack all these features into a single system?
We've spent the last 5 years developing and successfully delivering market disrupting products. We've been integrating smarthome hubs with our WiFi router since 2013 and we've spent the last 2 years fine tuning our system specifically for home security features. Almond Guard is the culmination of all these years of R&D.
We're proud of what we've come up with, and we think you will love it.
How do I arm/disarm the system?
You can set the system to arm/disarm automatically based on your smartphone's WiFi or GPS. You can also arm/disarm the system from the mobile app or using the touchscreen LCD.
What are these arm/disarm locations?
Almond Guard is bringing you the ability to Arm/Disarm by zones, which is typically only available in very expensive high-end systems. This lets you arm only parts of your home depending on your needs. For example during nights, you can just arm the outside doors and leave the sensors inside the home disarmed. Another example is when your family is hanging out in the backyard during the weekend you can just arm everything except the backyard.
When will the siren sound?
Siren(s) will sound whenever sensors in the armed locations are triggered or tampered with. You can also choose to disable the siren for certain sensors if you want them to silently report to you (and the Central Monitoring Station, if you choose). Example: let's say you want to silently monitor a specific drawer with valuables, but don't want opening it to trigger the siren.
What is pro-monitoring? What is included in the $10/month fees?
We work with leading UL listed emergency response service providers to make sure you get professional help in case of an emergency at home.
24×7 Emergency response and cellular backup are both included in the $10/mo subscription.
What is a Central Monitoring Station (CMS)
A Central Monitoring Station is an Underwriters Laboratory (UL) certified facility, made up of a team of experienced professionals trained to handle home security. They monitor alerts and dispatch emergency response as needed.
How does pro-monitoring work?
Professional monitoring has many checks and balances to make sure that action is taken in case of an emergency and no action is taken in case of a false alarm.
In Brief –
If a security sensor is breached when the system is in armed mode, an Alarm is triggered.
We immediately send you a Notification with an option to disarm the system.
If the system is not disarmed, this information is sent to the CMS
The CMS will contact you, your family members or a friend in the order you've designated.
If you respond, they will take the appropriate action based on your response.In case of a duress situation, you can use a code word to discretely let the CMS know that you're in trouble.
If you don't respond, they will report the event to the local emergency service(s) to dispatch emergency response to your home.
Can I add more sensors & smart home devices? How do I buy more?
Yes, you can add upto 100 smart home devices and sensors to a single system. Securifi will sell some of the key sensors like door sensors, motion detectors etc. on our website. You can find the list of all the compatible sensors here.
https://www.securifi.com/sensors
How many WiFi & Network devices can the Almond Guard's Mesh WiFi system handle?
On top of the smart home devices and sensors, you can also have up to 100 network (WiFi and wired) devices as part of Almond Guard system.
Note that with some devices like Nest, you have to count them both as smart home device and a WiFi device.
What smart sensors and devices are compatible with  Almond Guard?
Besides Securifi's own sensors, it's compatible with 100s of 3rd party products. You can access a list of compatible products here.
https://www.securifi.com/sensors
What cameras are compatible with Almond Guard?
At the time of delivery, the Almond motion camera will be supported. Integration with Nest Cam will be added soon after that. We also have plans to support more cameras in our roadmap.
Do I need to install a Camera?
Our system works with just the sensors (door, motion, etc..) even if you don't install cameras. But we recommend cameras as they enhance the overall security of your system.
Please note that in certain counties and cities, local laws require that all alarm signals are verified by video evidence before a Central Monitoring Station (CMS) calls emergency response. Such laws exist to prevent false alarms. Please check your local rules.
When does a Central Monitoring Station (CMS) have access to my video feed?
First, only the cameras you designate will be able to be accessed by the CMS. Secondly, a CMS can only access the video feed when an alarm is triggered. At that point they verify the video evidence to make sure that a real emergency has taken place before dispatching emergency response.
How does the Almond motion camera work?
Almond motion cameras are battery powered and start recording as soon as motion is detected. They're designed with privacy in mind with only a low resolution of 640×480 pixels. That resolution is just enough to figure out whether a real intrusion has taken place.
The video clip can also be used by the Central Monitoring Station (CMS) to to ascertain that an alarm is real and not a false alarm caused by pets or balloons or other such events.
Since they're battery powered, you have more flexibility in terms of their placement.
Is Pro-Monitoring available outside the US?
We currently offer pro-monitoring only in the US. But you can self monitor your home for free wherever you are. Since Almond Guard has a built-in cellular capability, you can also add a local sim card to enable cellular backup.
Can I access video feeds through cellular backup?
With the $10 /mo service provided by Securifi, only alarm monitoring events are sent through the cellular backup service. Your Almond 3S hub needs a wired or WiFi internet connection to send the video data to our cloud. As a future update, we will provide users with the ability to purchase additional cellular data to transmit video and other Internet traffic also through your cellular connection.
If users install their own SIM card in the Almond 3S, they'll have the ability to select whether to send only the Alarm data or all Internet data through that cellular connection.
What is the difference between the $6/mo service and the free service?
For our customers in the US who only wish to self monitor their home, the $6/month service provides cellular backup in case of loss of broadband internet. As explained in the previous question, this cellular connection only covers your alarm signal information and not the entire internet traffic of your system. We handle the provisioning of the SIMs and management of this service so that you don't have to deal with the telecom
Do you have warranty?
Yes, we provide a 2 year hardware warranty.
Do you alert fire services?
Not at this time. Carbon monoxide and smoke detectors have to be monitored by the users themselves. The platform still supports them which means you can setup notifications and alerts but due to different regulations for different devices, we don't send these monitoring signals to the Central Monitoring Stations.
However, this could change in the future as we're looking into ways to bring such a service also in an affordable manner.
Can I connect my existing Almond to Almond Guard?
You can connect your existing Almond and use it as a Range Extender or an Access Point. If you have an Almond 3, it can be used to enhance the Mesh Wi-Fi with the Almond 3S hub shipped as part of the Almond Guard system.
How long do the sensor batteries last?
Below are the battery life figures based on typical usage:
Door Sensor: 2-3 years
Motion Detector: 2-3 years
Almond Click: 2 years
Flood Sensor: 2 years
Is the kit available in other colors?
No, Almond 3S and the sensors are only available in white.
What kind of Security do you use in your devices and apps?
We use bank grade encryption to transmit information between the Almond hub, our cloud and the Almond mobile apps. We also perform security audits of our architecture periodically. Lastly, when security issues were brought to our attention in the past, we have a history of providing timely firmware upgrades addressing such security issues.
Who should I reach out to in case I have any issues?
You can email us at [email protected] for questions about Almond Guard and the Indiegogo campaign. You can also reach [email protected] for questions about your existing Securifi products.
How do I stay up to date on the progress?
We will post weekly updates on the Indiegogo page until Dec 8th. Once the campaign ends we will post at least one update per month. After we ship all the rewards we will switch to our own blog for further updates.
How will the funds be used?
Besides the actual purchase of raw materials to deliver backer rewards these funds will be used for the plastic injection molds, compliance certifications and further R&D activities.