AltBrau – Brewing & Blending | Help us acquire lab equipment and barrels for fermenting mixed culture ales in Northern California.

About AltBrau…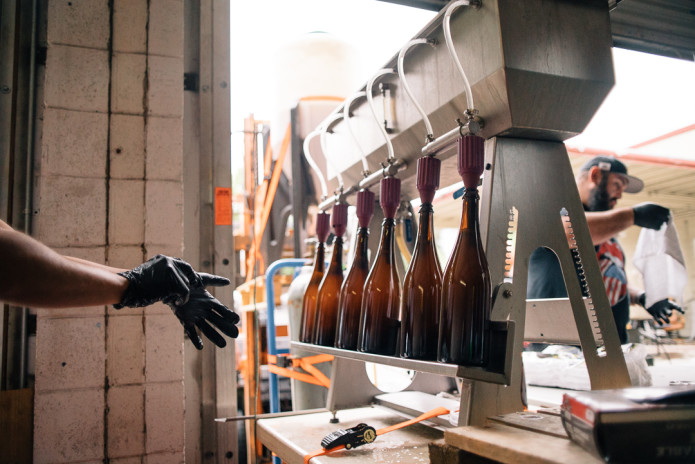 AltBrau brews mixed culture beers utilizing a variety of yeast, bacteria, malt, hops, fruit, and spices to create beers with complex flavors. We are based in Oakland, California and we will be housing our fermentation vessels (oak barrels, stainless conical tanks, and IBC totes) with our friends at Shady Oak Barrel House. We will be receiving wort (unfermented beer) from several Bay Area breweries.
Our focus is on traditional, rustic-style beers that are unfiltered, unpasteurized, and conditioned in the bottle or keg. We will use both lab grown yeast and bacteria as well as cultures captured in the wild. Our grains and hops will be sourced from a variety of locations but we will put extra attention towards supporting California farmers whenever possible.
We want to demonstrate that these styles of beer are not solely created and consumed in picturesque European villages but also celebrated in vibrant cities and agricultural communities throughout the world… including the greater San Francisco Bay Area.

What Does "Mixed Culture" Mean?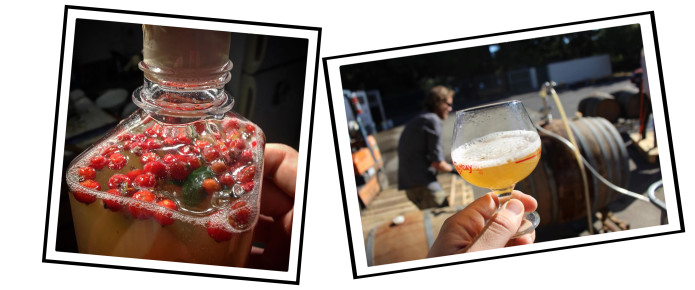 Most beers you find in the market will be derived from one species of yeast. This species (Saccaromyces Cerevisiae) is used in the production of wine, beer, and baked goods. Yeast consumes sugar from malt and creates alcohol, co2 gas, and a variety of flavor/aroma compounds. 
However… beer has been around for thousands of years and only in the last few hundred has this single species of yeast been responsible for 99+% of beer production. In the past various other yeast and bacteria were included in fermentation, lending their own aromatics, flavors, and in some cases high levels of acidity.
Our goal is to utilize a wide variety of both lab grown and wild micro-organisms (Sacchromyces, Brettanomyces, Lactobacillus, etc) to create delicious beers. We plan to experiment with spontaneous fermentations and isolating yeast/bacteria from plants in the wild while also working with trusted strains from local yeast labs to create our own house cultures.
 
About Tim Decker…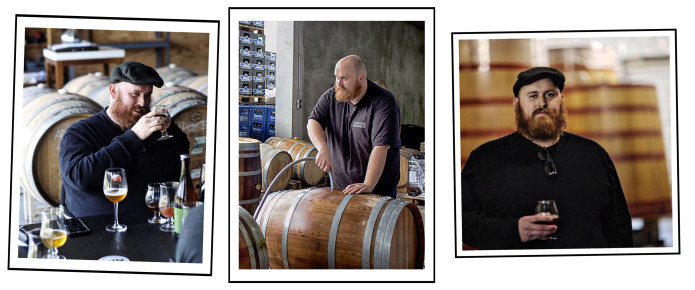 Tim Decker is a Certified Cicerone®, BJCP Certified Beer Judge, and former concert promoter who moved to Northern California to pursue his career in craft beer. After working in various taprooms he landed at one of California's largest craft breweries as a tour guide before moving up to their sales team in the San Francisco Bay Area. He founded AltBrau as a homebrew blog in 2013 and began doing collaborations with local breweries. He has gone on to work with several highly respected brewers around the globe. He is currently living in Oakland, California.
 
Homebrewer (2011-2018)
Intern – River City Brewing Co. – Sacramento, California (2012)
Certified Cicerone® (2012) – www.Cicerone.org
Master Of Beer Styles & Evaluation (course) – Siebel Institute (2012)
Sensory Panel Management (course) – Siebel Institute (2012)
Certified Beer Judge (2015) – www.BJCP.org
Lagunitas Brewing Co. – Sales (2013-2017)
Collaborations (click links for details) :
– New Helvetia Brewing – California, USA (2013)
– Woods Beer Co. – California, USA (2014)
– Bartlett Hall/Bartlett Brewing Co. – California, USA (2016)
– FreeWheel Brewing Co. – California, USA (2016, 2018)
– De Garde Brewing Co. – Oregon, USA (2016, 2017)
– Freigeist Bierkultur – Germany (2017)
– Shady Oak Barrel House –  California, USA (2018)
– Antidoot Wilde Fermenten – Belgium (2018)
– Tioga Sequoia Brewing Co. – California, USA (2018) 

Where Will The Money Go?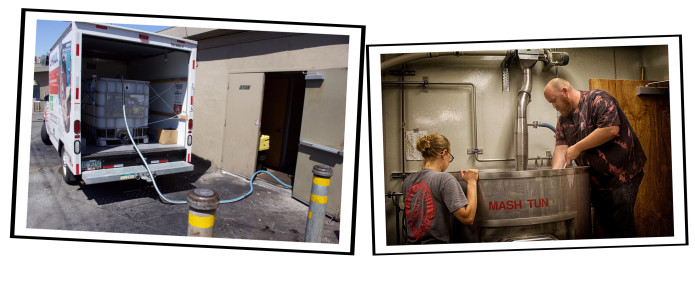 Our budget is currently as follows:
Oak Barrels – $1,000
Blending Tanks – $1,000
Barrel Racks – $500
Ingredients & Wort Production – $2,000
Reward/Perk Fulfillment – $2,000
Lab Equipment (PH Meter, Stirplates, Flasks, etc.) – $1,000
Hardware (Fittings, Clamps, Hoses, etc.) – $1,000
Pumps – $500
Packaging (Bottles, Caps, Labels, etc.) – $3,000
Legal Assistance, Licenses, Permits. – $3,000

What Happens If You Don't Meet Your Goal?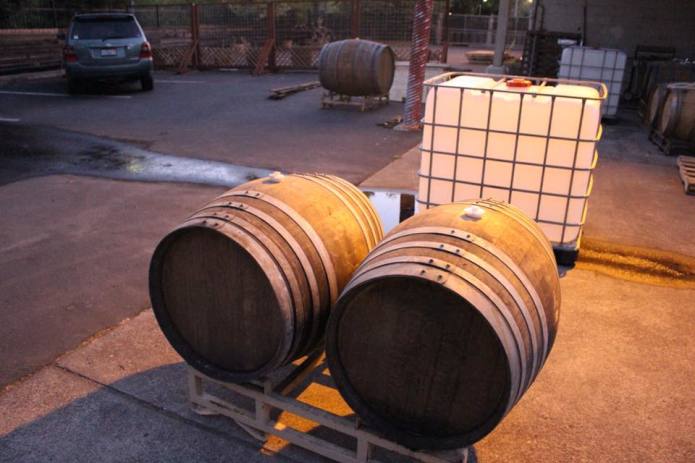 First and foremost we will focus on fulfilling all of the rewards we promise our backers.
Our goal is based on purchasing and filling 16 oak barrels and the equipment to package beer from those barrels. If we do not hit our goal we will purchase fewer barrels and package less beer. Rather than purchasing all of our planned equipment we will work with our host brewery to share their existing equipment. We will not, however, give up on this project.

What Happens If You Do Hit Your Goal?
STRETCH GOALS!
If we hit our $15,000 dollar goal before the end of our campaign we can still use the remaining time to raise additional funding. Our stretch goal amount is $20,000.
Additional funding would allow us to invest in larger format oak vessels (puncheons, foudres) and upgrade our pump and tank purchases to higher quality materials and larger sizes. We would also purchase cooperage (kegs) so we can supply a small number of accounts with our beer on draft.

Frequently Asked Questions…

 
"You won't own the brewery?"
Starting a brewery is VERY expensive. This will allow us to introduce product to the public while not going into severe debt or losing creative control by bringing on too many investors too soon. Our goal is to open a facility of our own as soon as we have established our products in the market.
Our business model is inspired by the blenders in Belgium who work with brewers in their area to receive wort or young lambic as well as the gypsy/nomad/contract brewers from around the world who are pushing the limits of traditional beer styles.
"Where can I find your beer?"
We have scheduled meetings with over a dozen of Northern California's best bottle shops and craft beer bars. We plan to start with a small local footprint near our home in Oakland and slowly expand.
Our goal is to have our beers present at specialty events and festivals outside of our market so we might have the opportunity to present our beers to a wider audience.
"Can I buy beer from you directly?"
Unfortunately we cannot sell direct to consumer right away. As AltBrau grows we plan to change our licensing and open a taproom so we can sell direct and provide a place for customers to enjoy our products.
"Why isn't beer included in the perks?"
Our licensing may be at risk if we were to include beer in the perks for this campaign, but we promise to provide you info for your closest retail location that will have us or when we will be pouring at an event near you.
"Will you be able to grow to meet demand?"
Our license will allow us to work with a variety of breweries of any size. We are currently in discussion with breweries in our area regarding larger batches and additional space for barrels.
"Why not use traditional funding like loans or investors?"
Traditional lenders generally want "proof of concept" to show that the business model is feasible and they also expect to see money flowing in as quick as possible. Mixed fermentations, however, require time and patience. We want to introduce our product to market when it is ready. Once we have quality product on shelves and we can prove our business model works we will be turning to traditional funding options for future expansions.
Breweries in the past have lost creative control or been pushed to rush subpar product by bringing in outside investors who want to see a quick return on their money. We are currently talking with friends and family who would like to invest without directing operations. We want to be sure our vision is not put at risk.
"When and where will the Blending Session happen?"
Date and location are to be determined but due to the nature of barrel aged beers it will most likely be 6 – 12 months from the completion of the campaign. Once we know the attendance for the event we can finalize the details. This event will occur in the greater San Francisco Bay Area. 
"What if I can't make it to the Blending Session?"
This event is best suited for people living in Northern California or are able to travel. If, for some reason, you can cannot attend we will work with you to provide an alternative reward/perk.
"Do your shirts and hoodies come in small sizes, too?"
YES! We are only allowed to enter so many size options so we didn't include smalls…. but if you pick the smallest available size (medium) and email [email protected] telling him your preferred size we can get it printed.
"Whats the date for the yeast capture hike?"
Date is to be determined, but due to working with multiple peoples schedules we are looking at doing 2 dates. If backers can not attend either date we are looking into alternative reward options.

Ways You Can Help…

We understand that not everyone will be able to make a financial contribution. However, there are many other ways you can help our campaign:
Sharing our story on Facebook, Instagram, or Twitter
Post one of our videos or blogs on your LinkedIn feed
Have you tried our beer? Make a Youtube video and let us know what you think
Ask your favorite beer blogger if they've heard of our beer
Come to one of our promotional events and tell us what you'd like to see from us
Tell your local brewery you'd like to see them collaborate with us
Thank You For Checking
Out Our Campaign!
CHEERS!