Alumiliner – a Bowl Liner! | Whether saucing wings or seasoning fries, this bowl liner eliminates clean up and saves water.
About the Alumiliner
For more than 25 years I have watched restaurant kitchen staff pre-rinse the bowls used for tossing wings before placing them in the dishwasher. On wing day at my local restaurant they wash 100s of bowls multiple times.  Seeing all this water usage I felt I had to do something to try and make a difference. I wanted to make at least a small impact on water conservation. Considering 58,000,000 wings get served every day and on Super Bowl Sunday, 1 billion wings are tossed, the amount of water being used is mind boggling. That's why I developed the Alumiliner. I believe this product could be the largest water-saving initiative in restaurant history. 
After a lot of thought and testing, the Alumiliner came to be. Many friends in the industry were awestruck by this simple idea and asked, "Why hasn't anyone thought of this before?"
Simply secure the Alumiliner in the bowl, add your wings, sauce, toss and remove the liner. The liner can be moved straight to a serving basket. A customer who doesn't finish their wings can crimp the edges of the foil liner and take it to go. Pretty cool.
Alumiliner has several noteworthy features:
Saving millions of gallons of water a year
Saves both time and labor
Saves space
Helps avoid cross-contamination
Made from recycled material and can be recycled
By using Alumiliner, wings can be prepared almost anywhere: tailgating, camping, wing festivals, catering, food trucks, and even your own kitchen, all without the need for water. I am so excited to get Alumiliner into every commercial and household kitchen where chefs and home cooks alike can experiment with seasonings and sauces for wings, tenders, shrimp, fries and more.
What's next:
Now that the patent for the Alumiliner has been approved, it is time to start production. I am raising start-up funds so a manufacturer can make the stamping plates that will produce this foil liner. Once the plates are made, the liners can be produced rapidly. Everyone who contributes to this fundraising campaign will receive a Contributor Kit.   
We are offering an exclusive contributor Wing Sauce n Toss Kit. You will receive 10 liners, 1 stainless steel bowl, and 3 exclusive sauces made for us by Sauce Crafters.  In addition, the kit will include select seasoning packets for you to try.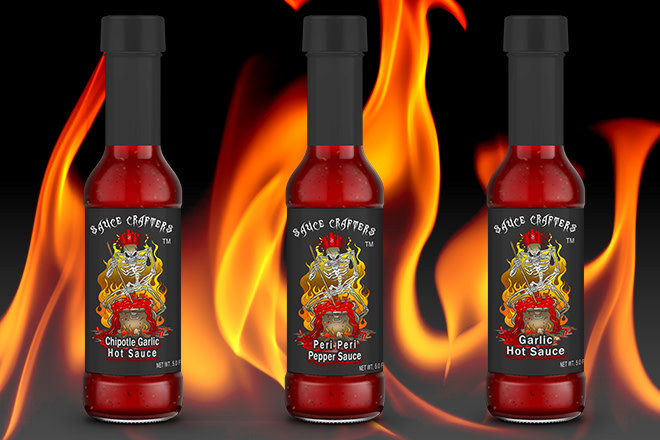 We hope that you, your family, friends, and coworkers will be excited by the opportunity to help us get the stamping plates made to be on our way to saving water in commercial and home kitchens around the world.
The Impact
As a foodie and previous restaurant owner who has made a career in the food service industry, I absolutely believe in this product. Not only will it save water, it will expand flavor and seasoning choices for numerous venues. For example, a food truck that cannot offer multiple options due to space and lack of water to clean the bowls will now have the opportunity. The Alumiliner's uses are unlimited, and that is why we hope you will help spread the word. 
Whether or not you are able to donate at this time, please consider sharing this campaign with your network of friends, family, and coworkers. The success of this campaign depends on it being shared widely. Feel free to copy the link to this page, follow this campaign for updates, and share the video. Thank you for your consideration, time, and support!!
Risks & Challenges
Your contribution is very important to me.  I cannot wait to get your Contributor Kit to you.  The timeline is, of course, based on how quickly we can accumulate enough funds to progress to manufacturing. 
If we fail to reach the goal in time, all the funds raised will be used as a basis to launch another type of fundraising.  Hopefully, that would be successful and the Contributor Kit would be sent to the original contributors.