Amber X: The Privacy-First Smart Personal Cloud | Store your data locally and access it from anywhere with this smart personal cloud device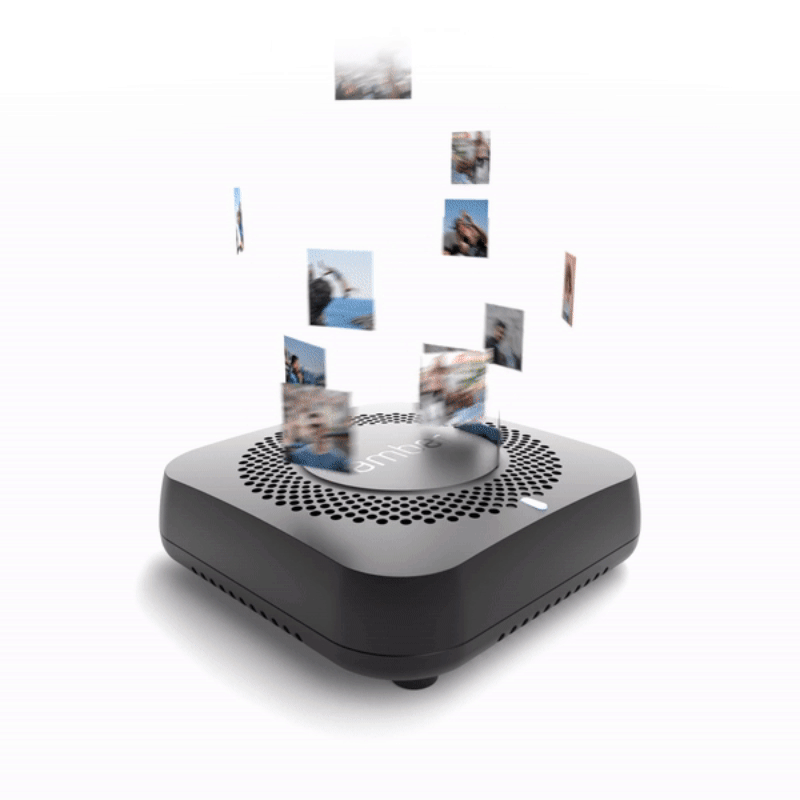 Amber X is a true Personal Cloud Device that gives you complete control over your data and who sees it. Free yourself from third-party storage networks and monthly storage subscriptions and use one secure hub for all your photos, videos and files.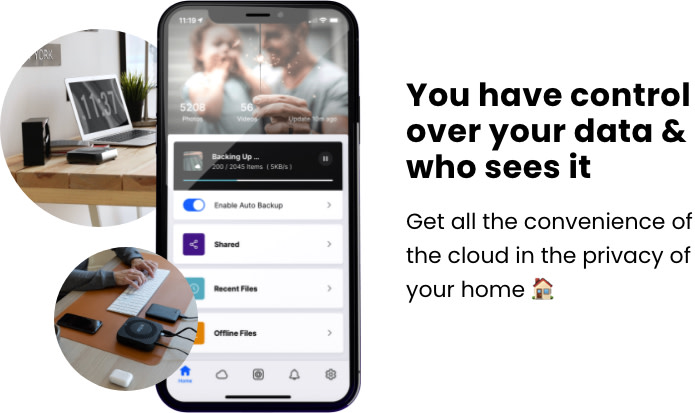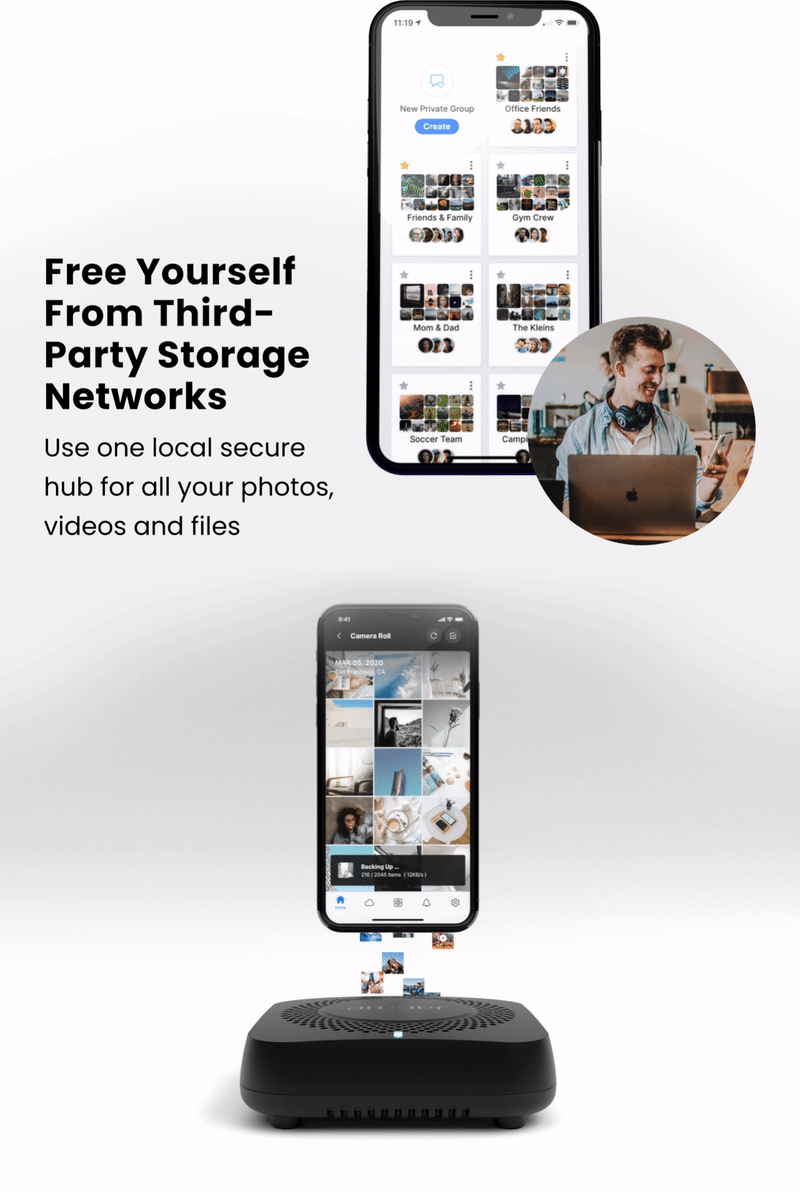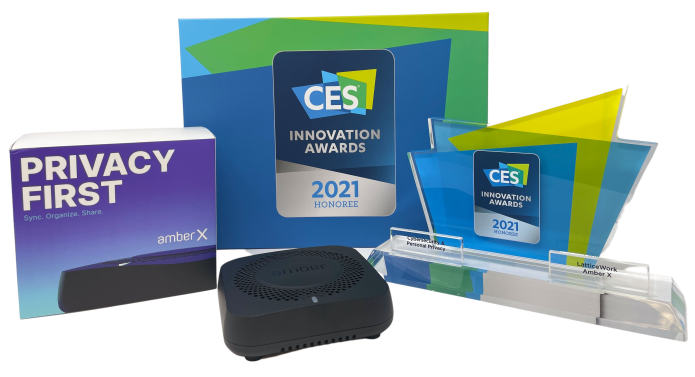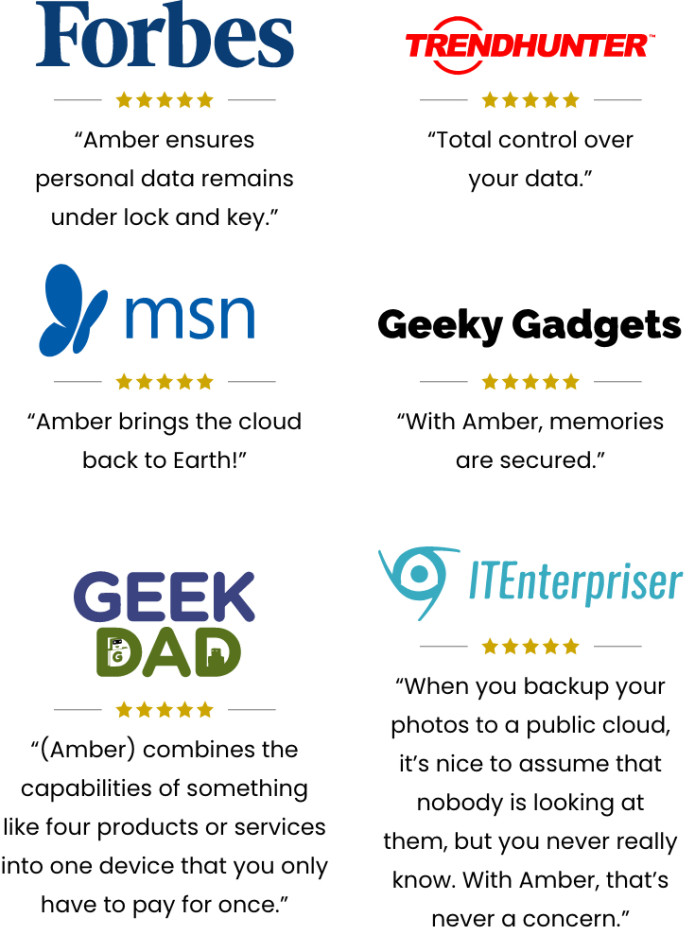 There's no hard drive to carry around or location-limited network access. You simply create a secure login with a one-time connection to your home WiFi network and it creates your personal cloud.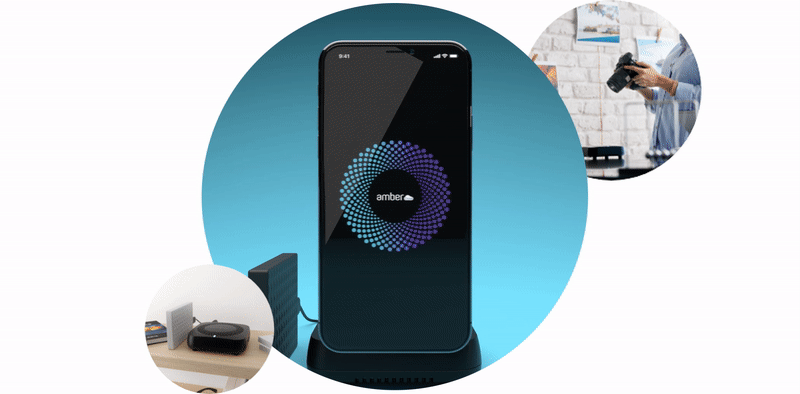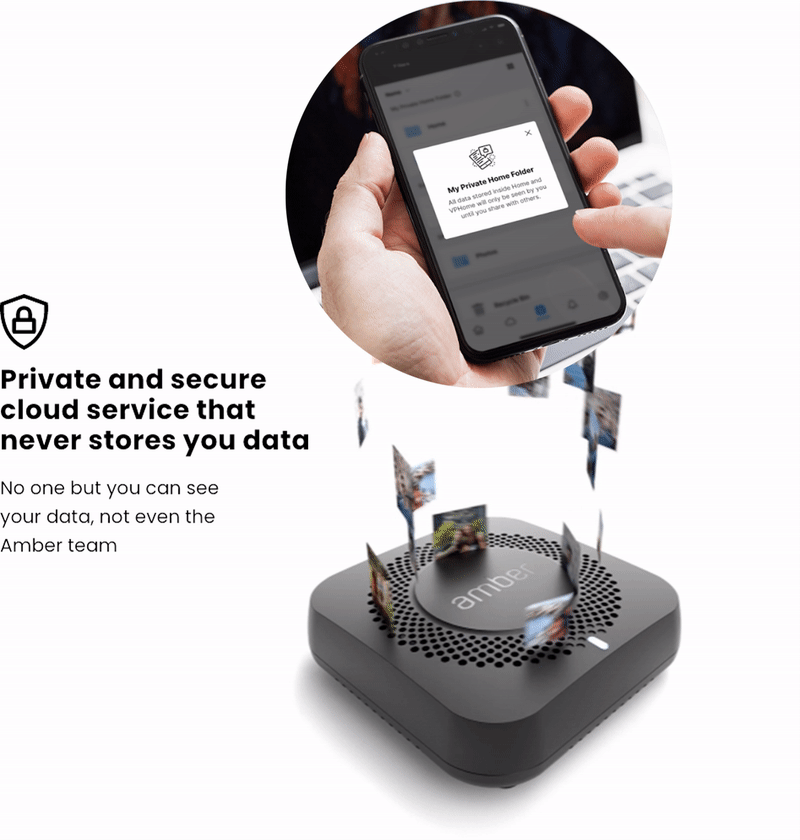 All your content is stored locally on your Amber X device and accessible worldwide through AmberCloud—our own private and secure cloud service that never stores your data. It simply makes it accessible and shareable. No one but you can see your data, not even the Amber team.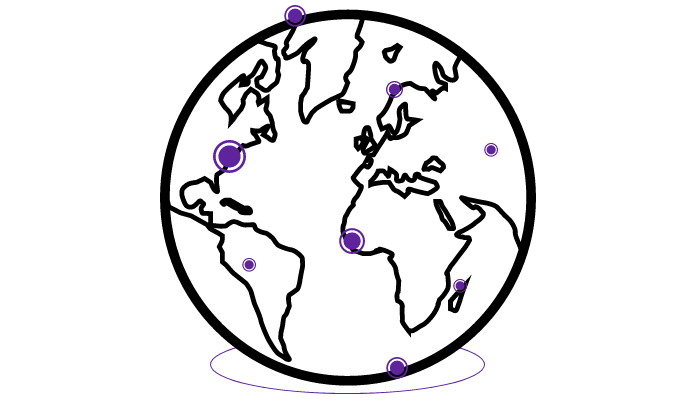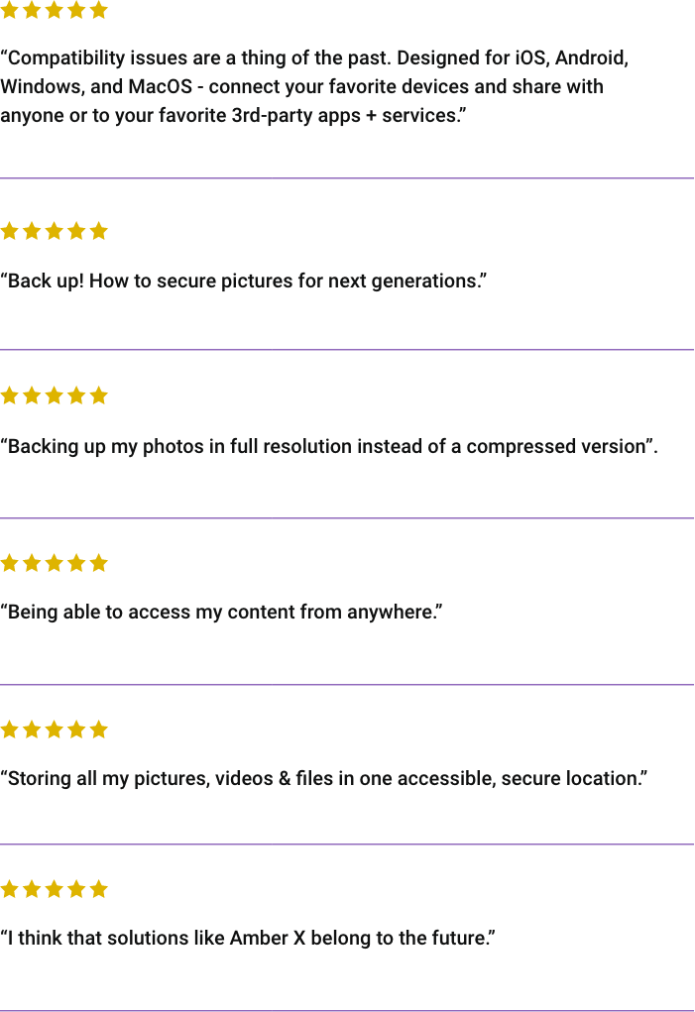 When you compare Amber X to other storage solutions, we're different where it counts: trust.  You can trust that your data's private. You can trust there are no mandatory subscription fees. And you can trust those 2 things won't change about us.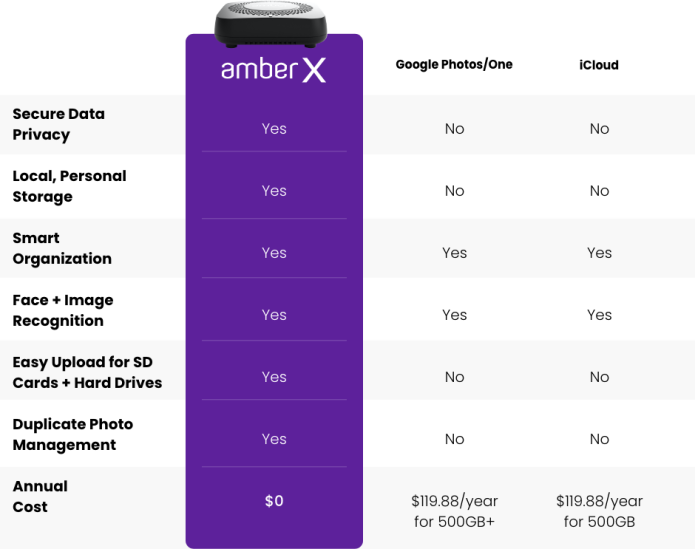 Our friends in the digital storage space…can't say the same. Google is discontinuing unlimited free photo storage in June 2021, leaving all their long-time users with a new monthly bill.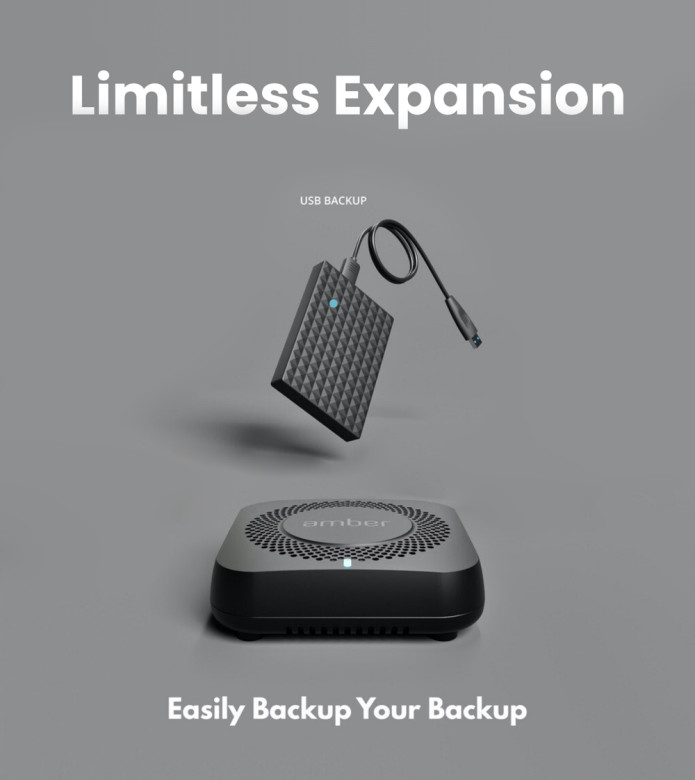 Never sacrifice privacy for storage space again.
Amber X has limitless expansion capabilities. You can mount as many SSDs or external hard drives as you need and it automatically increases your personal storage limits. Amber X also comes with 500GB of built-in storage so you can start backing up the moment you get your device!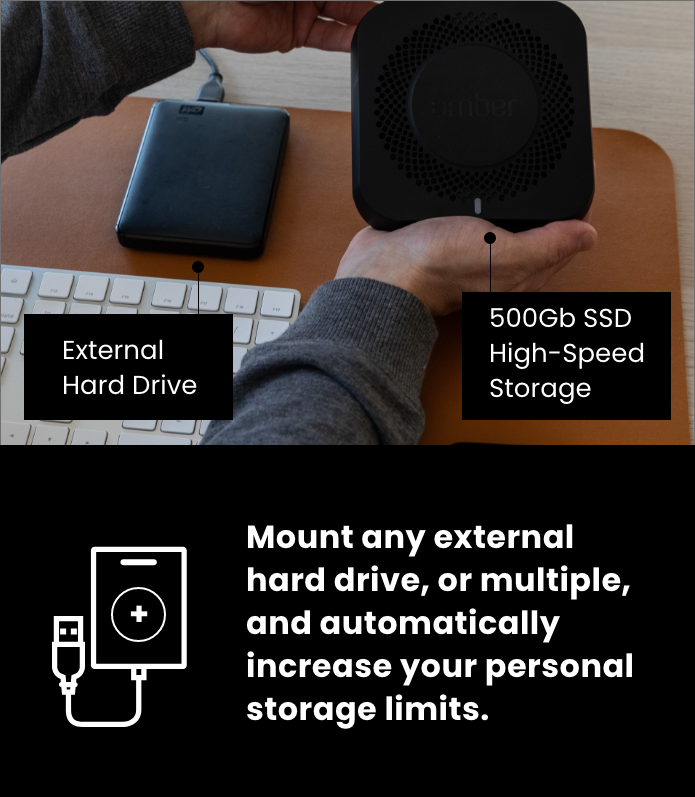 All your files are stored locally on your Amber X, but you can access them from anywhere on Earth. Just login to the Amber X mobile or desktop app and securely access your personal cloud.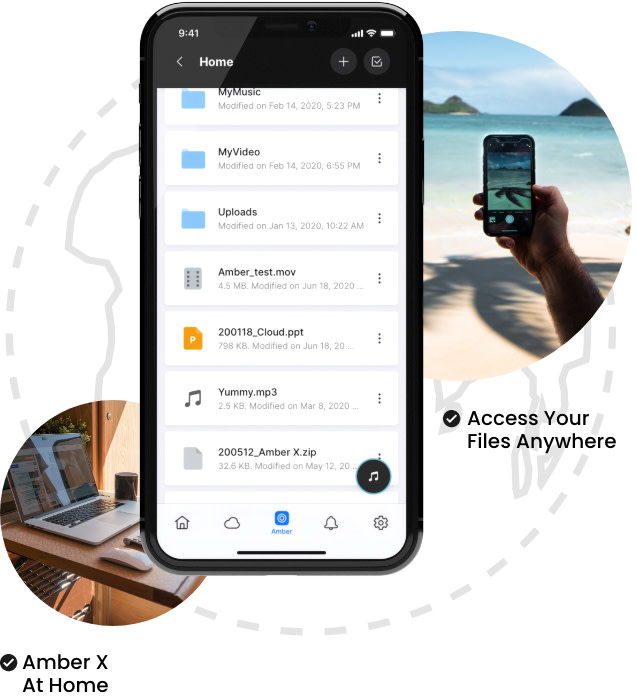 Wherever life takes you, Amber X is by your side.


Say goodbye to phone storage anxiety and the super annoying "storage full" notification. Amber X automagically backs up and organizes your entire camera roll. You can also declutter photos from other smart devices and external drives you connect with Amber X. .
In addition, Amber X's Smart Internal Organization lets you easily find what you need.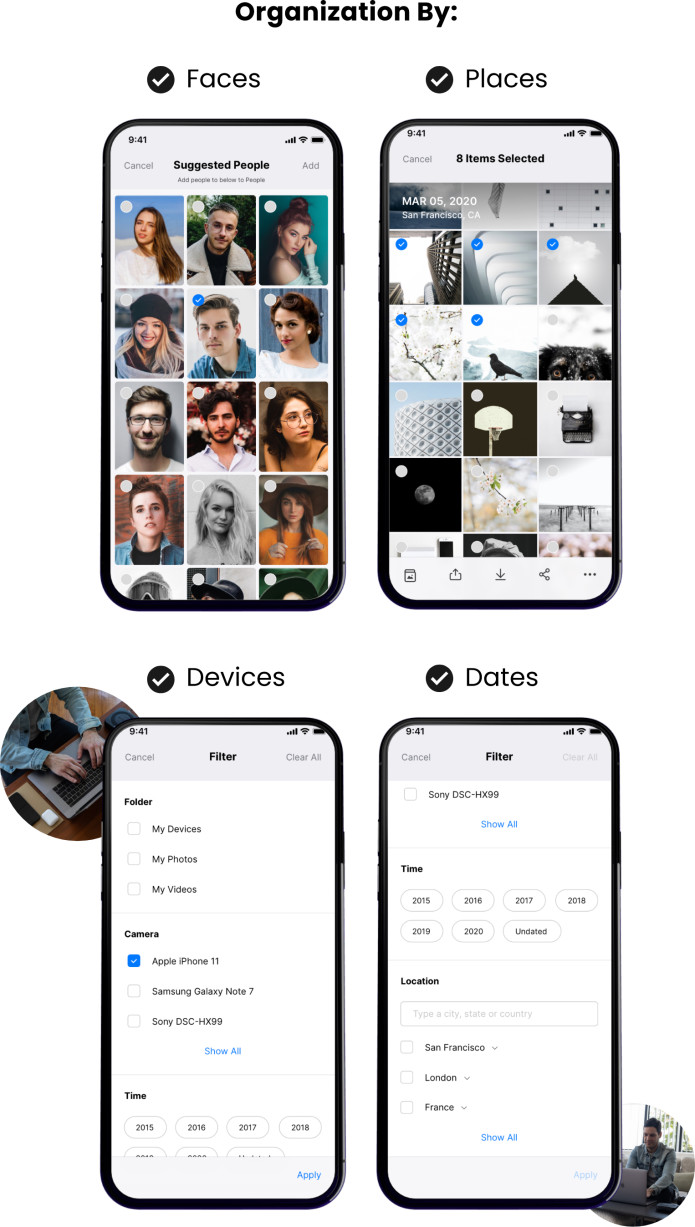 Amber X is built to expand with your 4K, 6K or 8K needs with no data limits or downgraded resolution. The internal 500GB SSD provides high-speed storage right out of the box and you always get full-resolution, no matter how many photos or videos you upload.


Most cloud storage companies offer a minimal amount of free space then charge fees for additional monthly storage. No thanks!

We believe you shouldn't have to "subscribe" to your own memories, let alone be concerned with sacrificing your digital privacy to store them. Simply buy your Amber X device and never pay again. There's no annual fee for an increase in storage, simply add your own external drive and save away!
Buy it once, use it forever—with no hidden fees.


Amber X gives you the freedom to own your data and the flexibility to share on your terms with permission-based settings. Keep your private data private or share with those you choose, like friends, family and trusted colleagues.



Your personal data is precious, so why give access to some big tech company?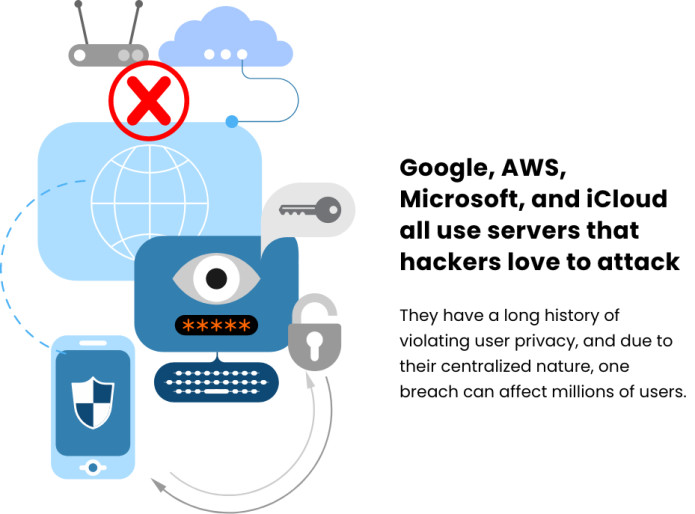 Traditional cloud storage services, like Google, AWS and Microsoft, rely on unsecure, third-party public services to power their backend sharing service. They have a long history of violating user privacy, and due to their centralized nature, one breach can affect millions of users.

Peace of Mind with Amber X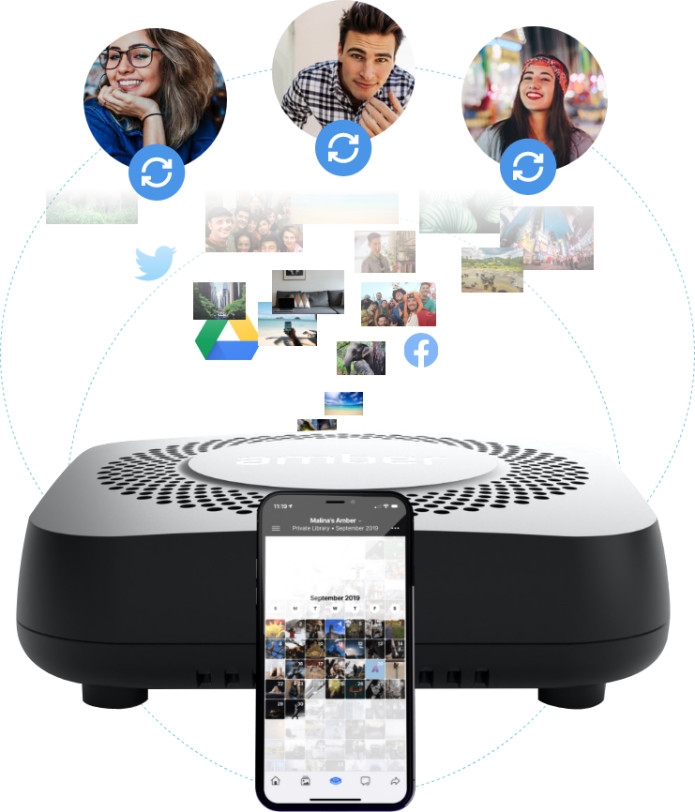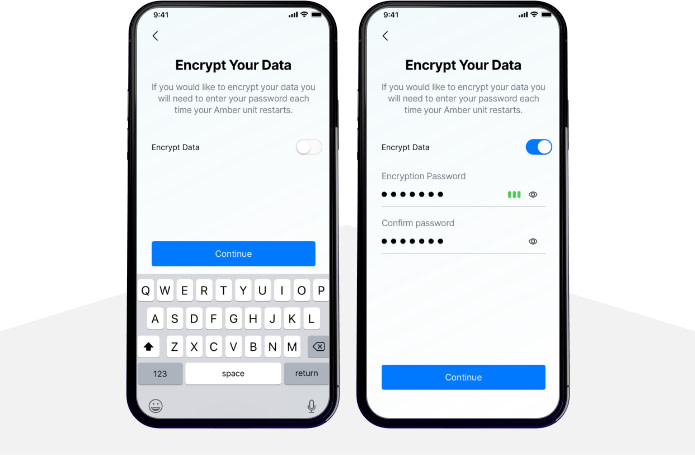 With Amber X, your personal data is stored locally on your own device and is accessible and shareable through the secure AmberCloud. We use a decentralized, peer-to-peer (P2P) relay service for transferring data—it goes directly from one device to another, not through a central server or third-party public cloud. This means that no one can view your data except you and those you share it with.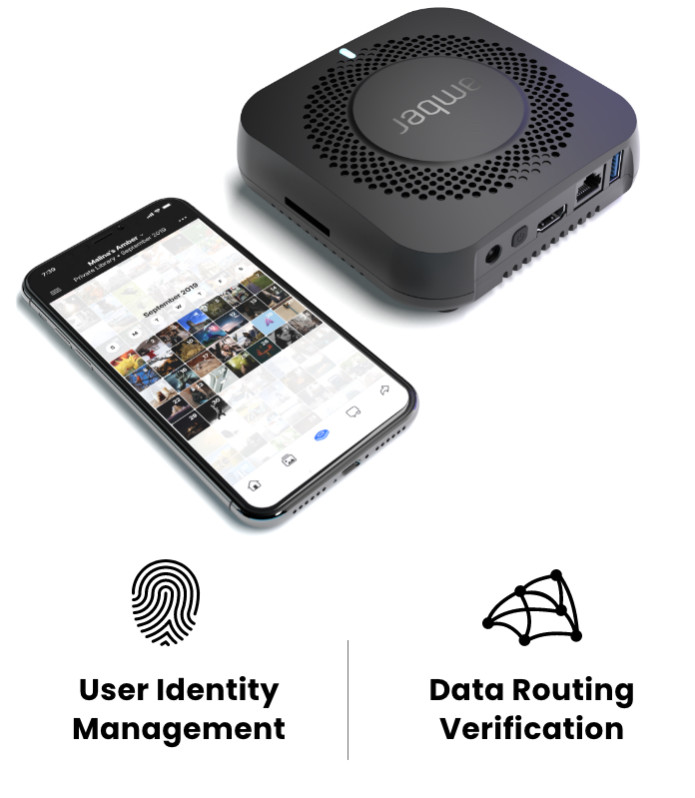 Amber X also provides User Identity Management and Data Routing Verification to create one of the most secure environments available for consumers. This unique feature gives you an unprecedented level of security and privacy. 



Amber X puts all your data in one secure and accessible place in a matter of minutes. It's just as easy as iCloud or Google Photos—only secure—and YOU OWN IT!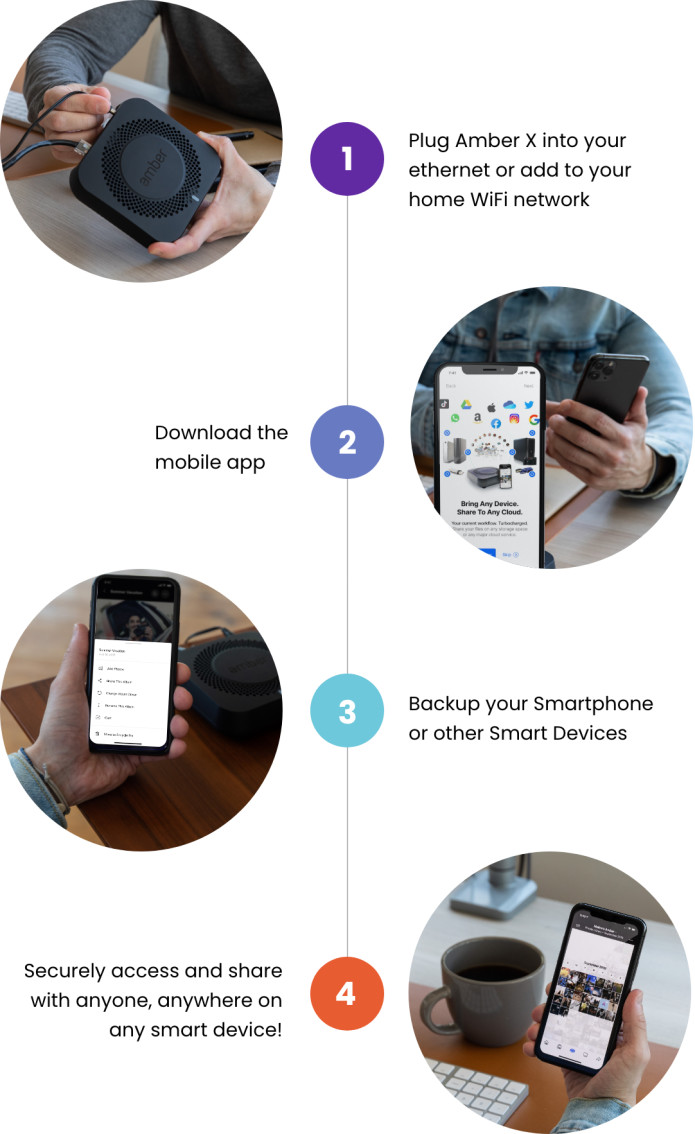 Amber X lets you do more than just store. It allows you to take full control over your digital assets, get rid of duplicate photos and streamline your digital life into a collaborative space to stream, cast and share on your terms.



Many people digitally store sensitive documents like tax documents, wills, estate plans, medical history, etc. Amber X lets your store sensitive information in a secure, worry-free way.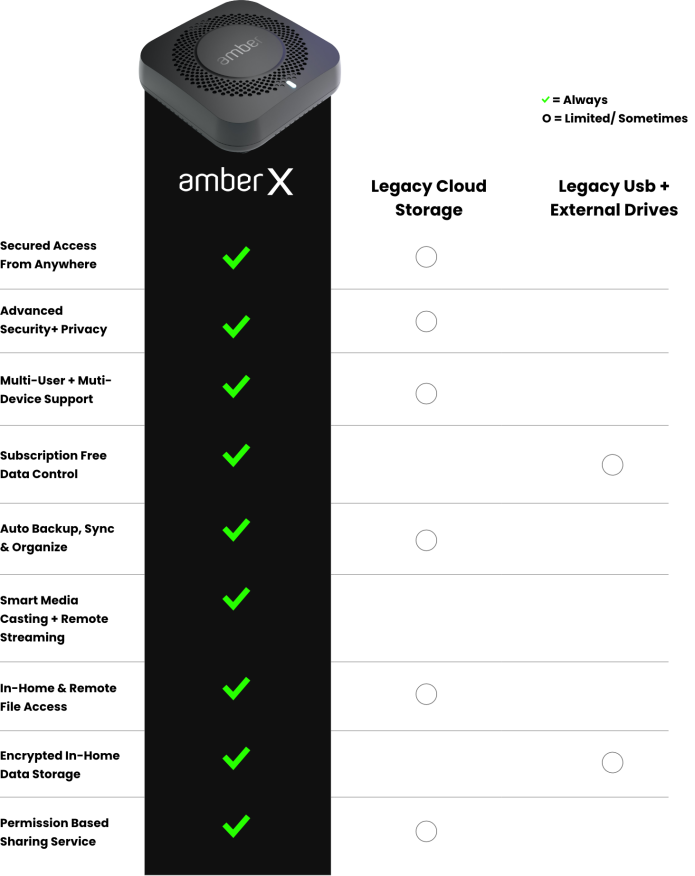 Plus, you can share access with anyone who needs it, like trusted family members, lawyers or the executor of your estate.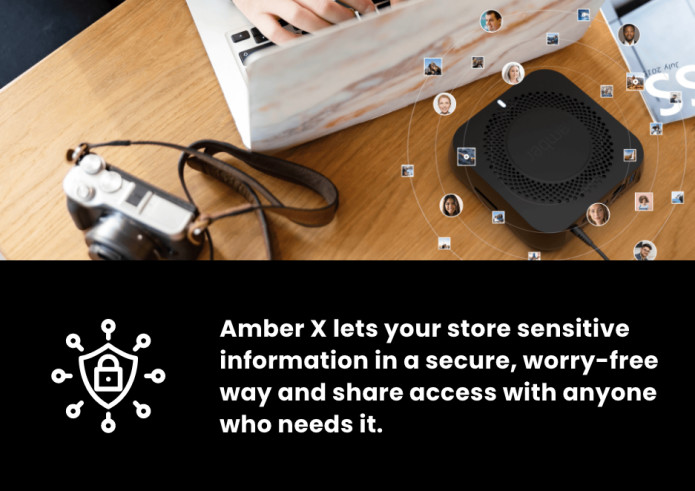 Amber X was created by Dr. Pantas Sutardja, a world-renowned storage pioneer and co-founder of Marvell Technology Group who's garnered coverage from CNBC, MSN, Forbes and TrendHunter, and appeared on nationally televised "Squawk Box", while also winning a coveted RedDot Design Award.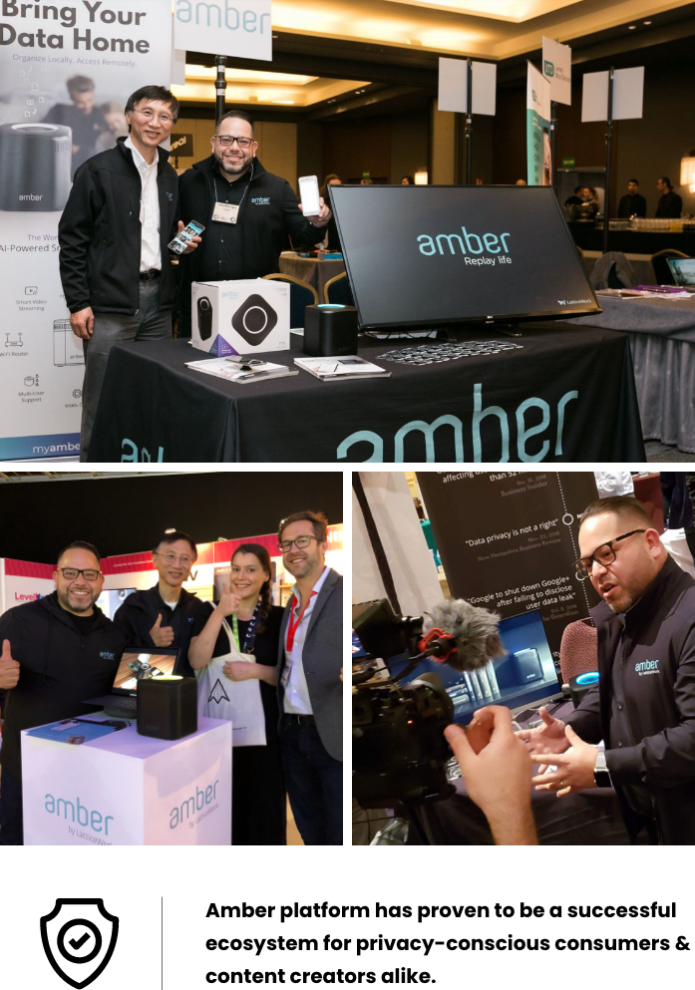 Since raising a $13.1M Series A and launching the first generation, Amber One in late 2019, the Amber platform has proven to be a successful ecosystem for privacy-conscious consumers and content creators alike.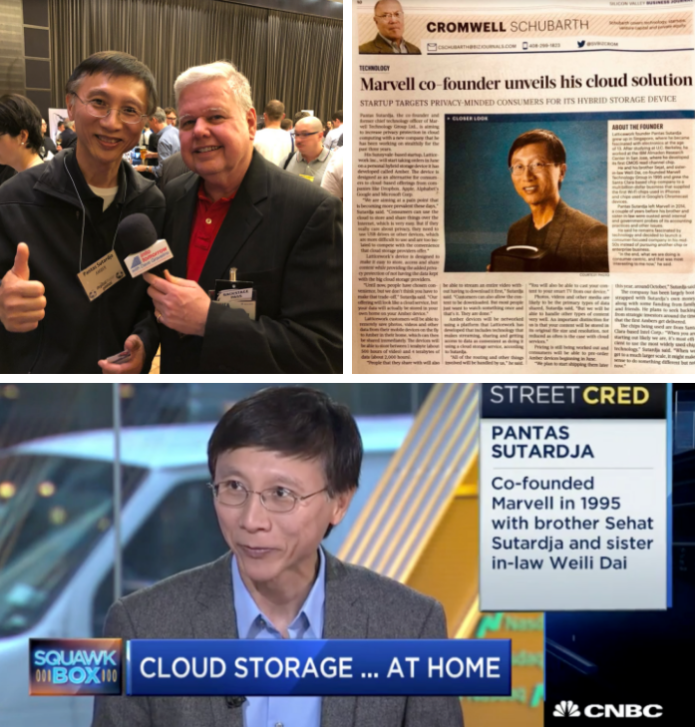 We dream of a world where data storage doesn't cost you your peace of mind, and Amber X is our way of making that possible.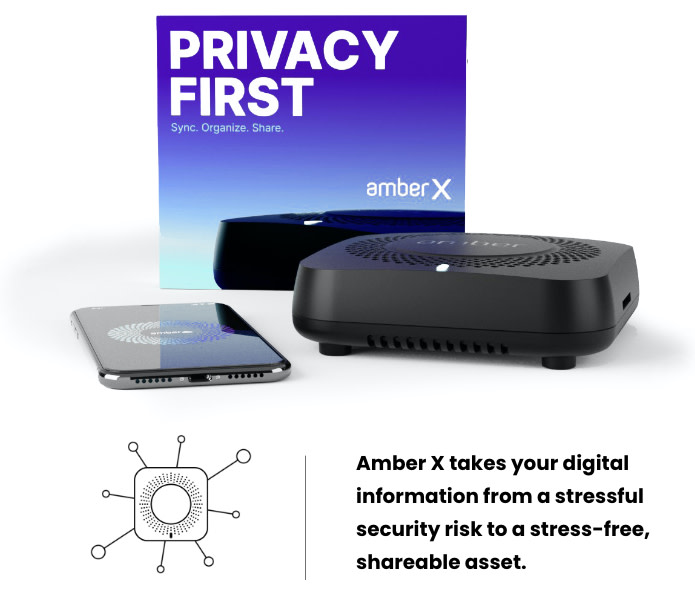 Amber X takes your digital information from a stressful security risk to a stress-free, shareable asset. It keeps your digital data private, safe, accessible and all yours—just like it should be.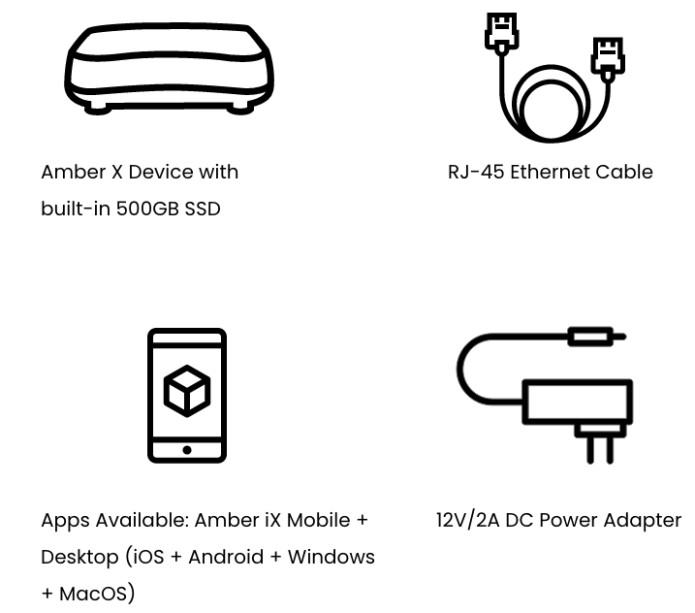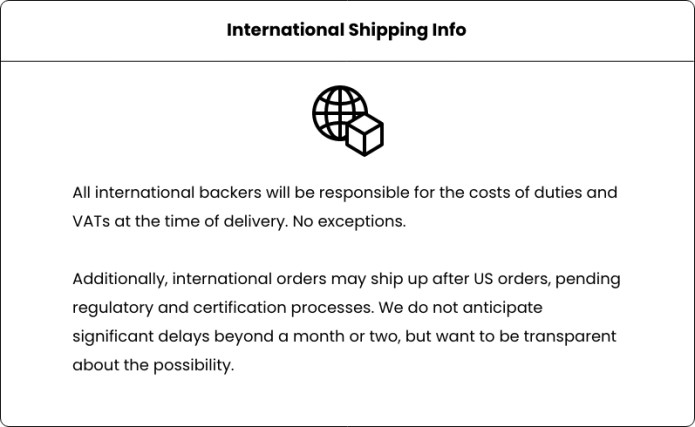 Premium Product ID – not another ugly storage device – fanless for silent operation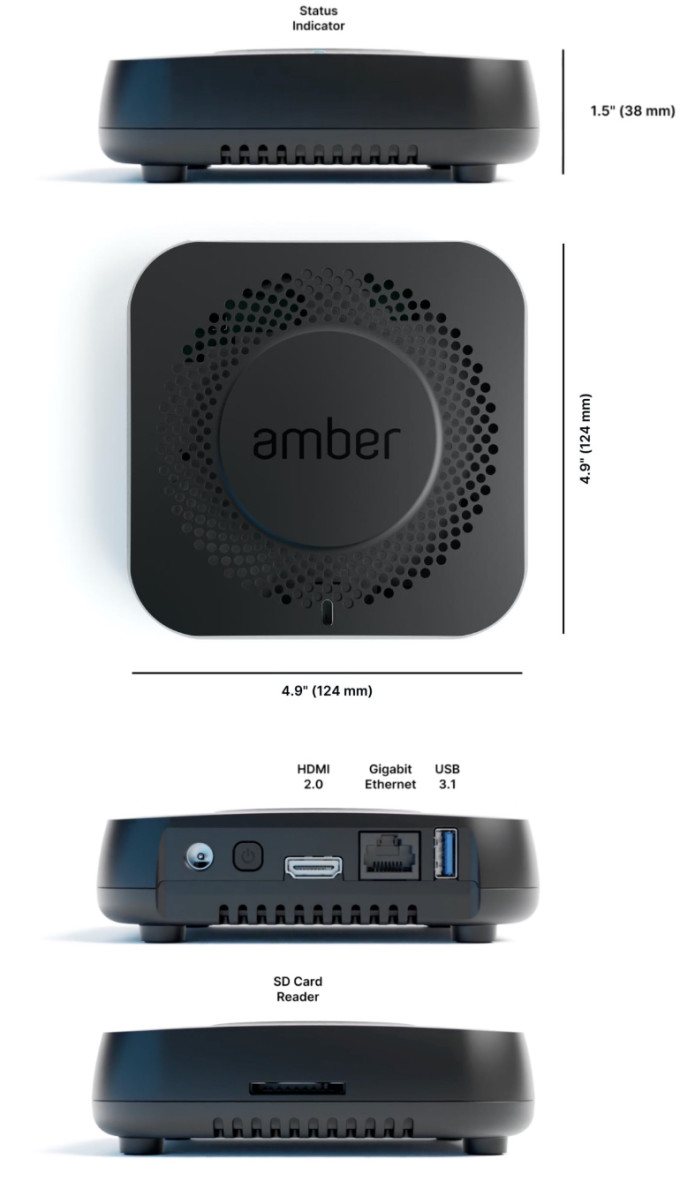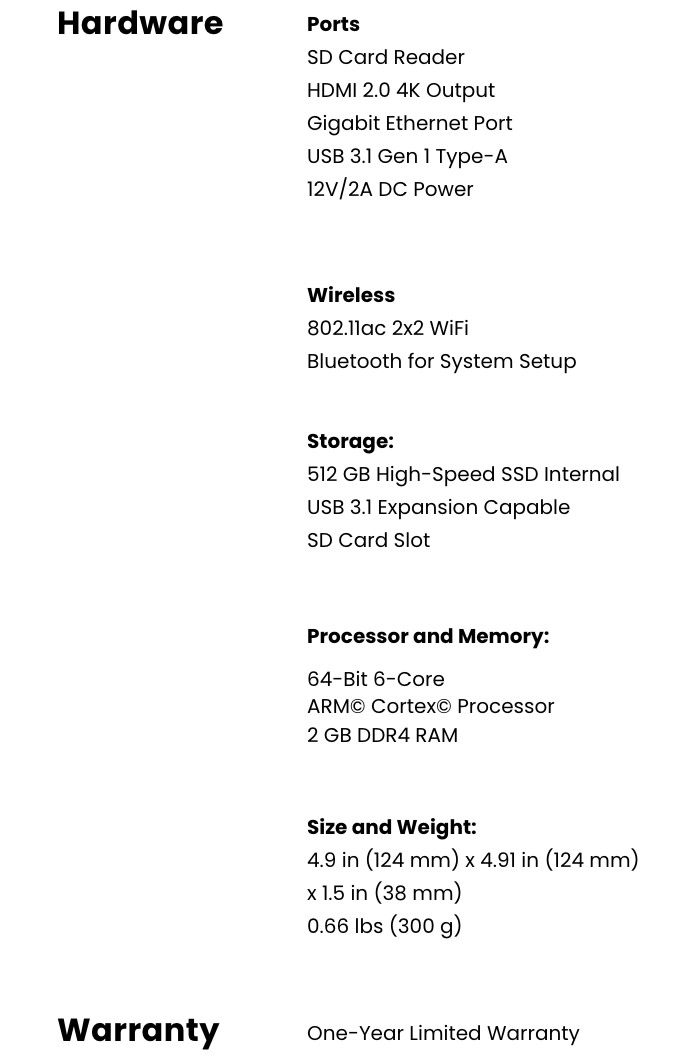 Everyone has a right to keep their digital data private, safe, and accessible wherever they are. This belief reinforces our commitment to deliver innovation which empowers and provides peace of mind. Our vision is to make technology that allows you to preserve memories from one digital generation to the next.