Aroma: Handsfree Automated Pour-over Coffee Maker. | Set it and forget it – Let Aroma do the pouring work. Auto-spinning Pour Over Coffee Machine
Introducing Aroma by Linkind
The idea behind Pour-Over Coffees has always been "quality over convenience" – but Aroma is here to get you both. Why not keep the convenience of a drip coffee while still keeping the fresher, richer, & bolder tastes of a Pour-Over Coffee?  Aroma helps handle ALL the hassle and time spent waiting around for your pour-over coffee. It is your new favorite robot barista! 
Just pour hot water into the tank & leave it be!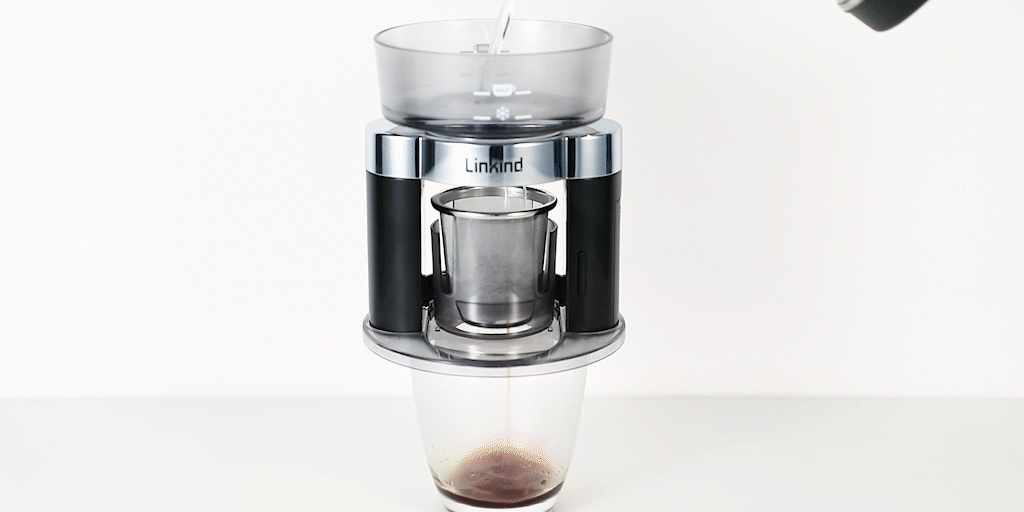 Why Pour-Over?
More meticulous than machine-drip coffee, brighter and crisper than a French press, and less hassle or danger than a stove-top percolator. That's Why. You get a fuller serving of java than you'd get from a normal coffee-maker with Pour-Over Coffee.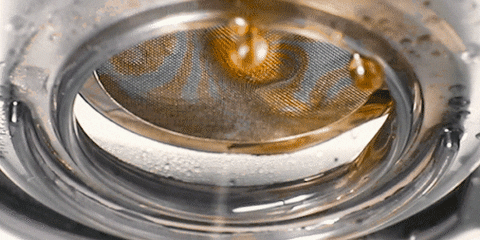 What's Automatic Pour-Over?
Just press the button and Aroma will put itself to work. The spinning tank will release the right amount of hot water into your ground coffee beans. Perfectly simulating a skilled barista's pour-over.  Also saves you a ton of time.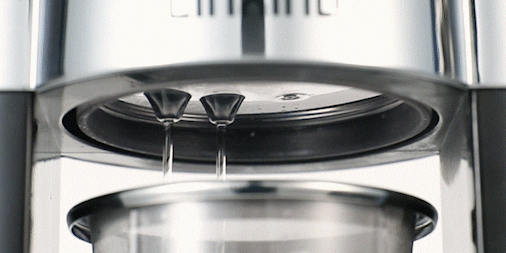 Even Coffee Extraction
Precise timing and water-to-coffee ratio deliver impressive consistency & handcrafted flavor 
The Perfect Pour-Over Without The Fuss
With Aroma, all the difficulties of pour-over coffee are handled automatically. Now, it's a breeze to brew a cup of coffee worthy of the Specialty Coffee Association's "Golden Cup Standard." Never sacrifice quality for convenience again.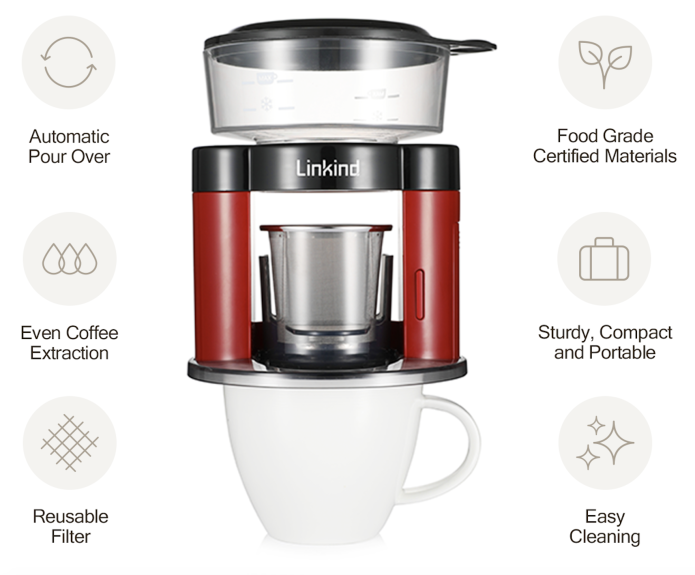 See What Others Are Saying
Reusable Filter & Easy Cleaning
With a wire mesh filter, no wasteful paper filters are needed. To clean, just rinse & set aside! 
           

Food Grade Certified Materials
Materials are certified by the FDA to be used in baby feeding products.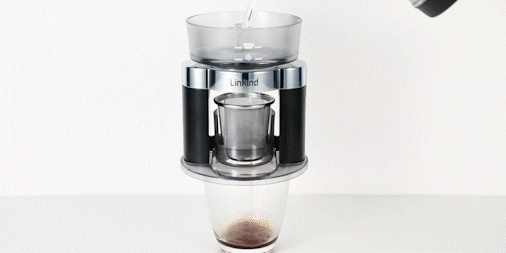 How to Use Aroma

Coffee Science
Did You Know? On average, it takes about 2.5-3minutes make a dark roasted pour-over coffee, and 3-4minutes for a light roasted one. This includes the dripping time after you stop adding water. 
How Much Time Wasted? Let's say you make a dark roasted pour-over coffee each morning, 5 days a week. You've spent 780 minutes (13 hours) standing on your kitchen counter waiting for your pour-over coffee in a year. 
What Could've Been? What could you have done instead with those times? Brush your teeth? Extra 3 minutes of sleep per day? Feed your cat? Spread your toast? Pack your bag? 
Functionality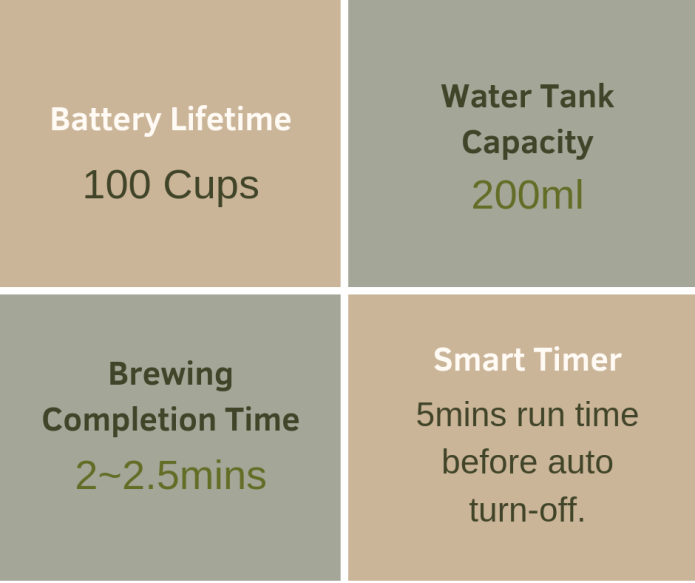 Lifestyle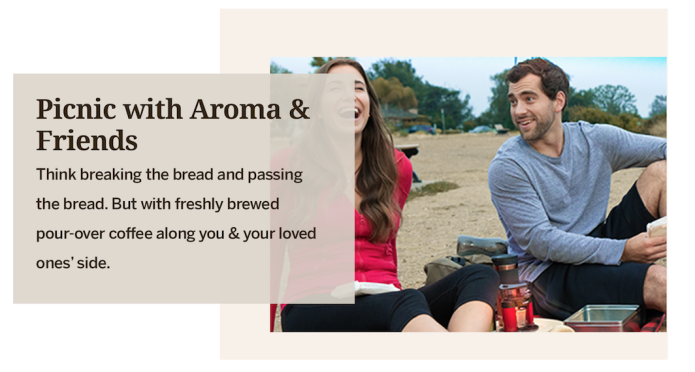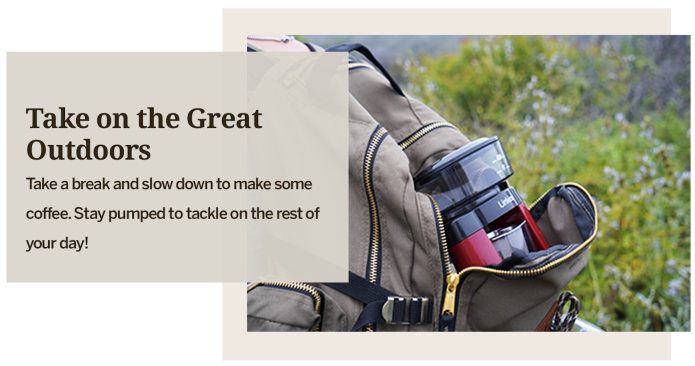 How Much Is Coffee Costing You?
Yes, Keurig is cheaper than Starbucks — but Aroma is even Cheaper than K-cups
Starbucks Comparison: The average cost of a 120ounce coffee from Starbucks is $1.75, If you had one each morning, 5 days a week, you'd spend $455 per year. 
K-cup Comparison: The average cost of a k-cup is around $0.67. If you had one each morning, 5 days a week, you'd spend $174 per year. 
Aroma Cost: The average cost of premium coffee beans is around $15 per pound. 1 pound of coffee beans can make you 45 cups of Pour-Over Coffee Via Aroma. If you had one each morning, 5 days a week, you'd spend $86 per year. 
So How Much Would Aroma Save You per year?
~$369 compared to Cafes
~$88 compared to Keurig
The Perks


Comparison To Competitors

Available in 3 Bold Colors

Cafe-Quality Cup of Coffee
Whenever You Want, Wherever You Are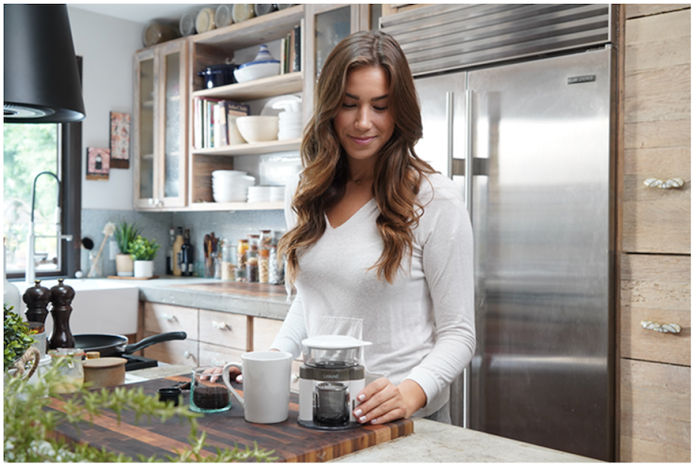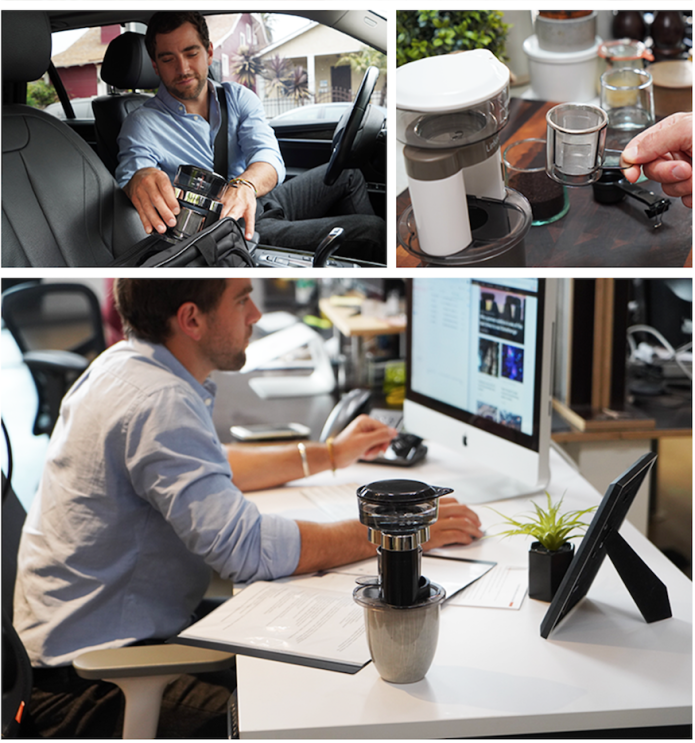 Tech Specs 

Story Behind Aroma by Linkind

We're Shipping Now!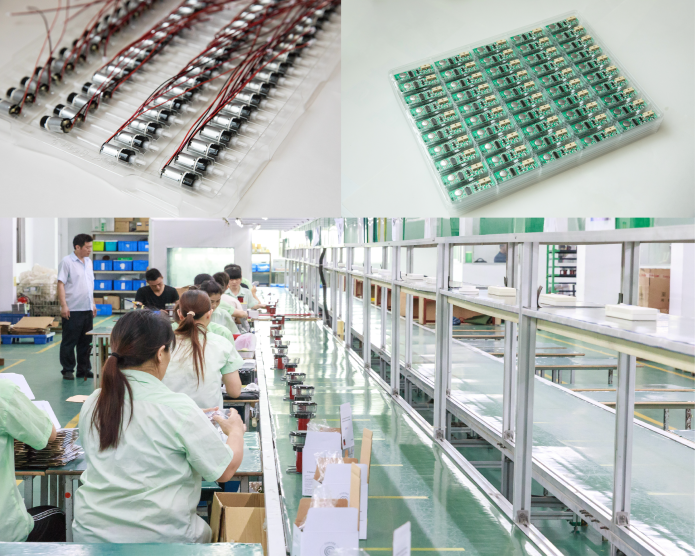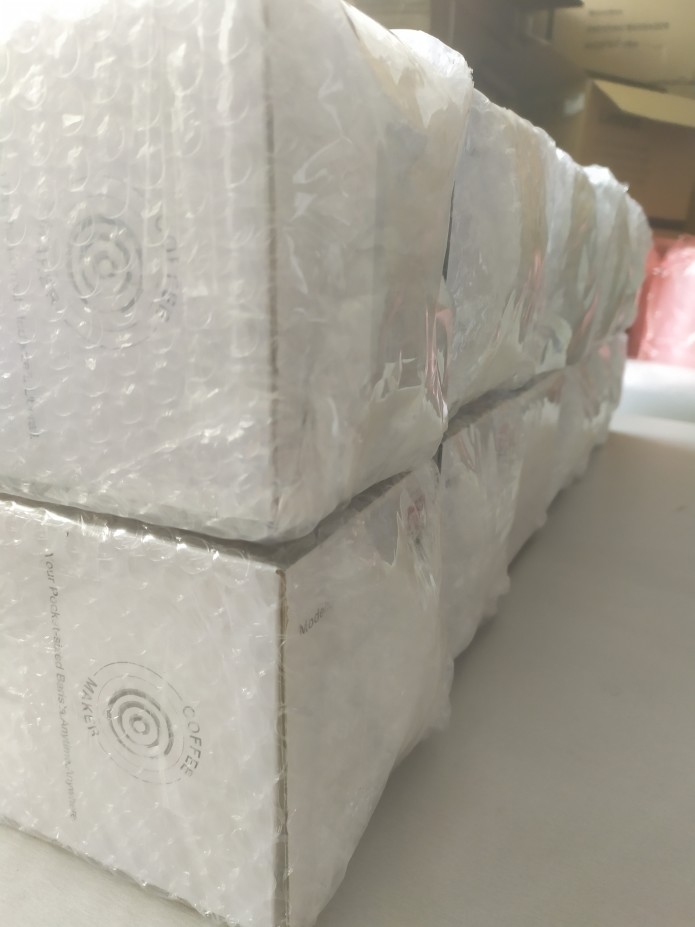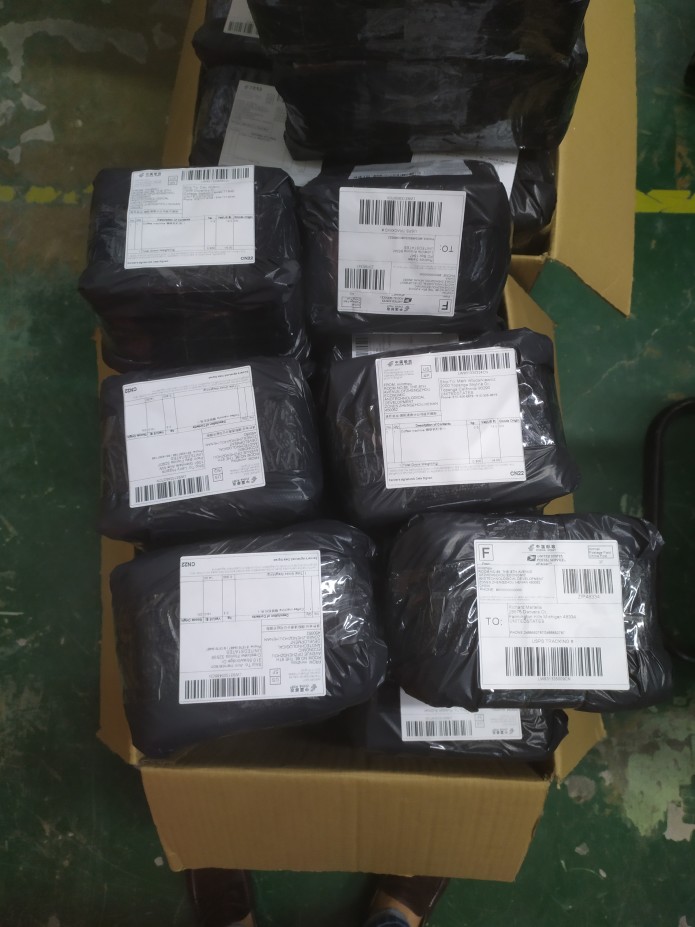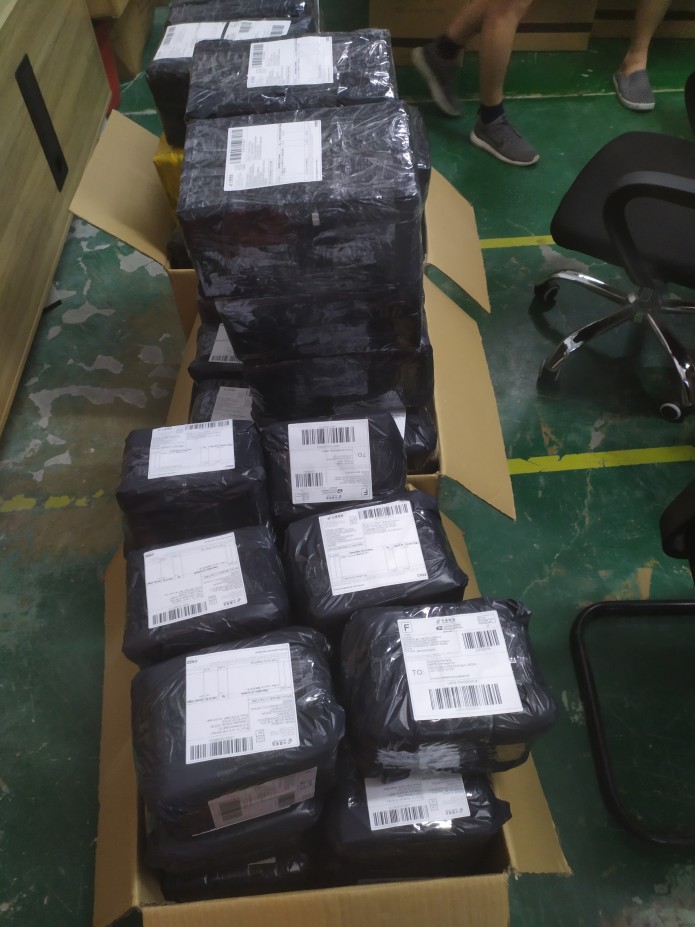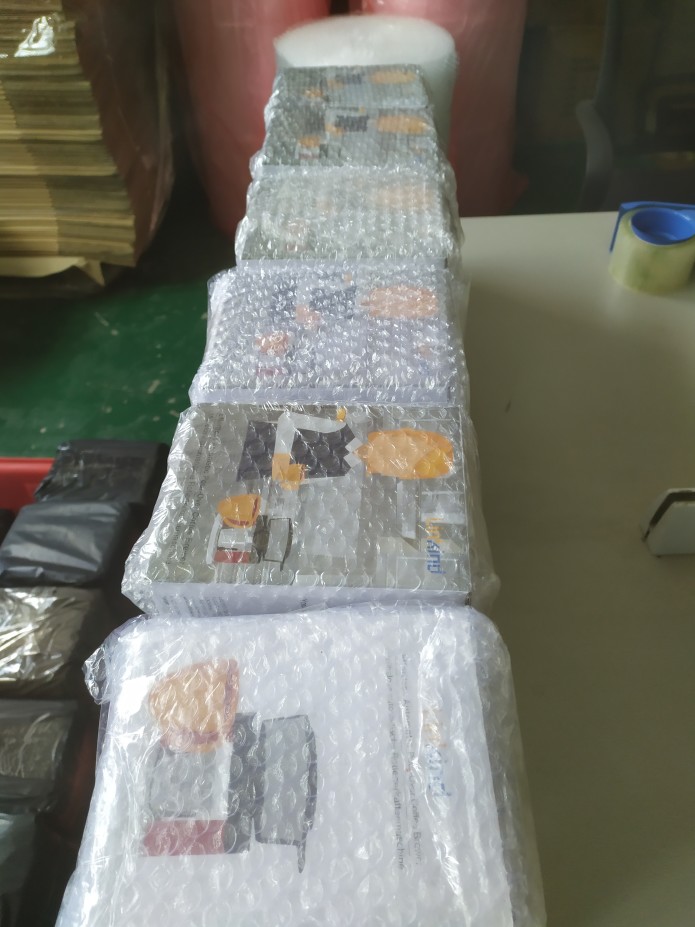 Timeline To Delivery

The complexity of Making the Perfect Pour-over Coffee
Crafting pour-over coffee requires attention to detail and a skilled hand. The amount of water & the time it takes for it to interact with the grounds have to be exact. The circular motion of the water pour has to be smooth, agitating and exposing all the grounds just so. It wasn't something that just anyone could do – until Aroma.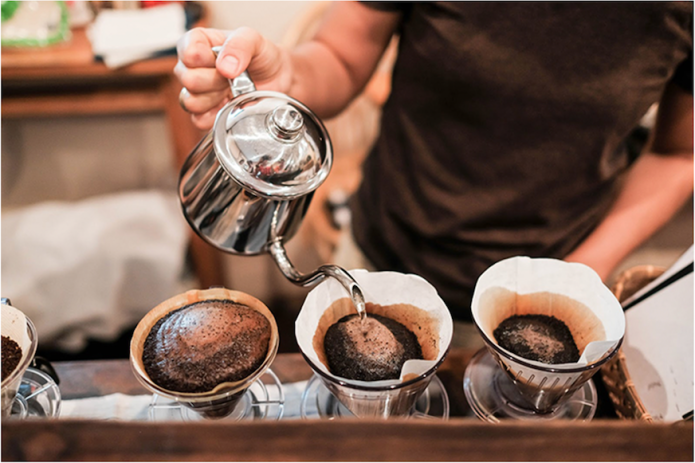 Don't just keep Aroma to yourself
Spread the joy of making and sipping hand-crafted coffee with your friends and family! Just click the Facebook button below and invite them to our page!



Contact Us
Email: [email protected]