AROMEO Sense: Smart Aromatherapy, Light & Music | Transform your bedroom atmosphere | Sleep, Relax, Focus | IoT & Smart Home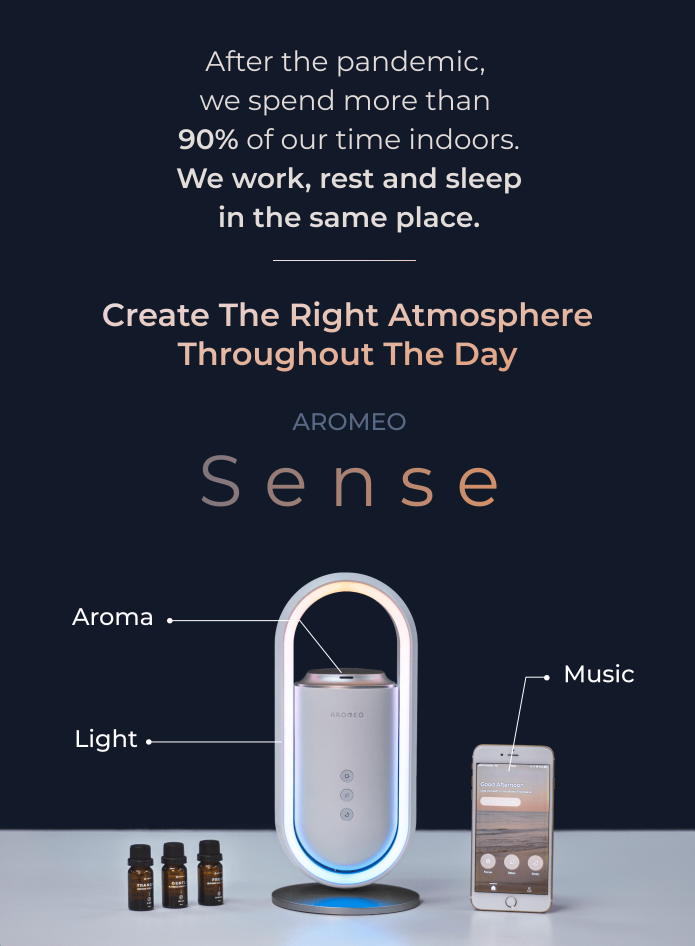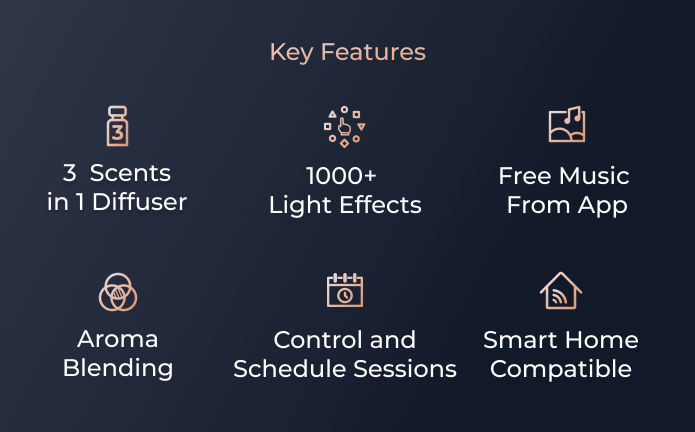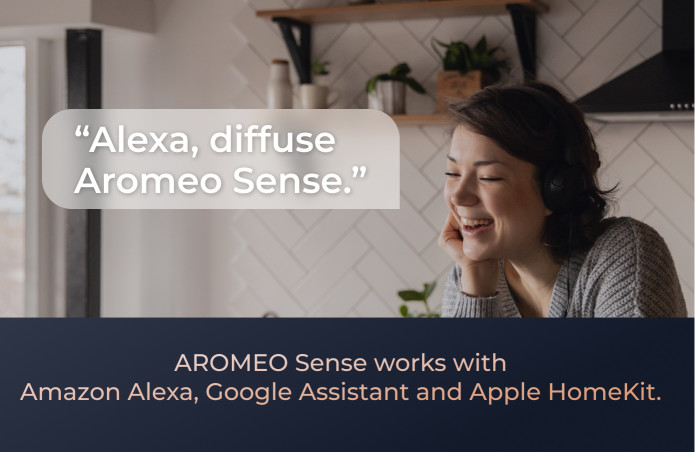 AROMEO Sense is an all-in-one wellness device that integrates aroma, light, and sound therapy. It adapts and transforms with your day to create different atmosphere in the same room. The pre-designed multi-sensory themes, sleep, relax and focus, are inspired by nature and science.
Transform your space into any atmosphere, and travel to exotic locations without leaving your room. AROMEO Sense can bring your senses on a journey to sleep under the starry sky, meditate by the blue sea, or get your creative juices flowing with refreshing woody scent.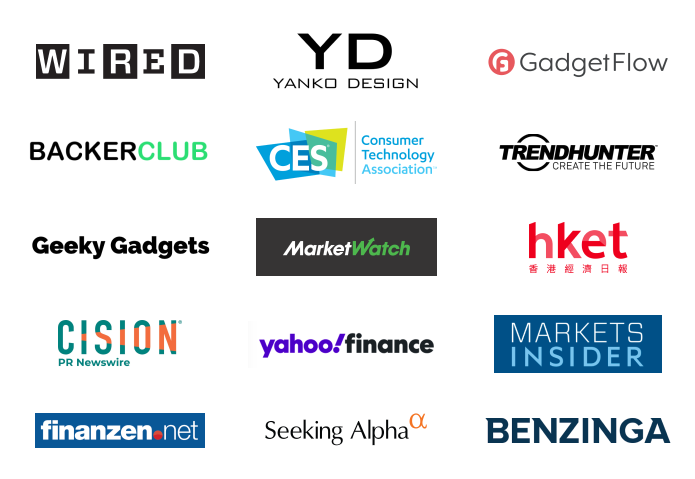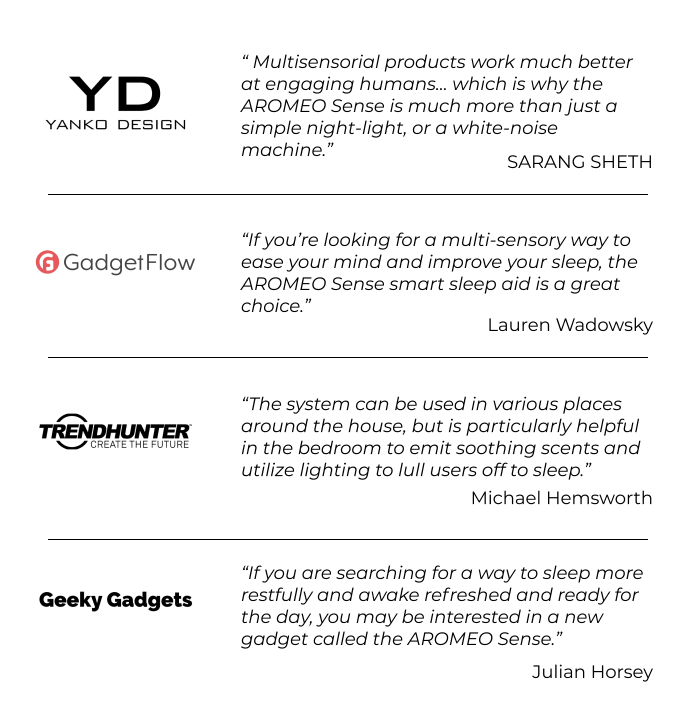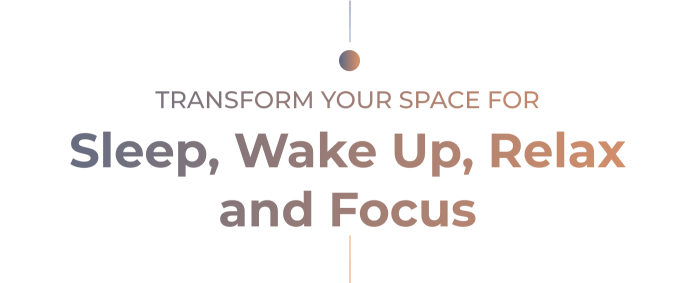 It's so easy to get started. Simply turn on the device and choose from Sleep, Relax, or Focus modules. With one press of a button, you can enjoy the multi-sensory experience. You can also use Aromeo App or your smart home device to control Aromeo Sense.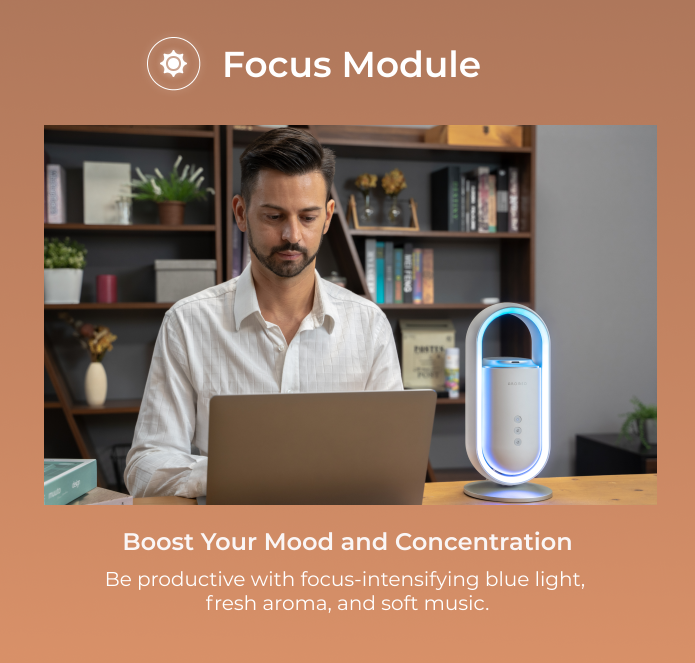 That is not all. With Aromeo App, you can customize AROMEO Sense for any atmosphere you want.  

Aromeo Sense uses waterless aromatherapy diffusion using pure air pressure. It ensures that what you inhale is not contaminated by any additives. Simply plug in Aromeo Pods into the device. You can even blend different scents to create your own signature scent.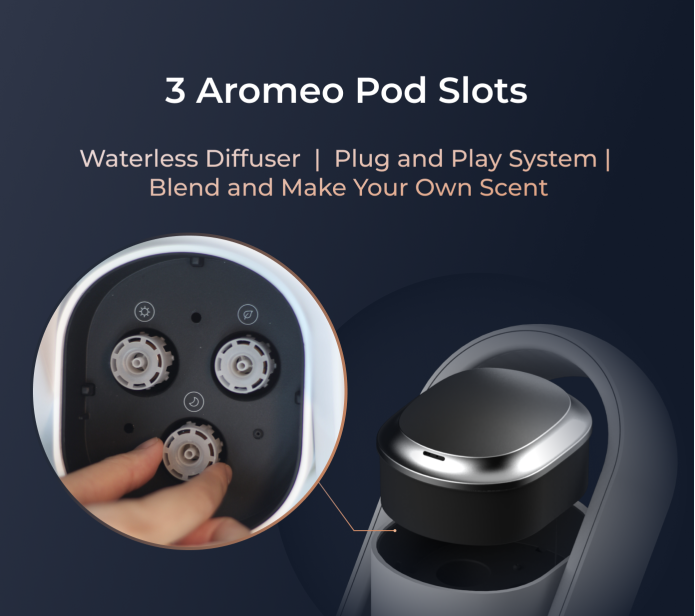 Aromeo Sense uses light of different wavelengths to gently tune your biological clock. The light therapy features mesmerizing color gradients and animations that are designed to complement your daily activities. You can also design your own light effects.
You can enjoy sound therapy with Aromeo App. The app can also be used to schedule multi-sensory sessions. You can also design your own light and scent, as well as adjusting intensity levels.
Aromeo App's sound therapy features nature soundscapes, guided meditation and healing music. Equipped with various footages of that showcase the wonders of the natural world, you will feel as if you are transported to different sceneries.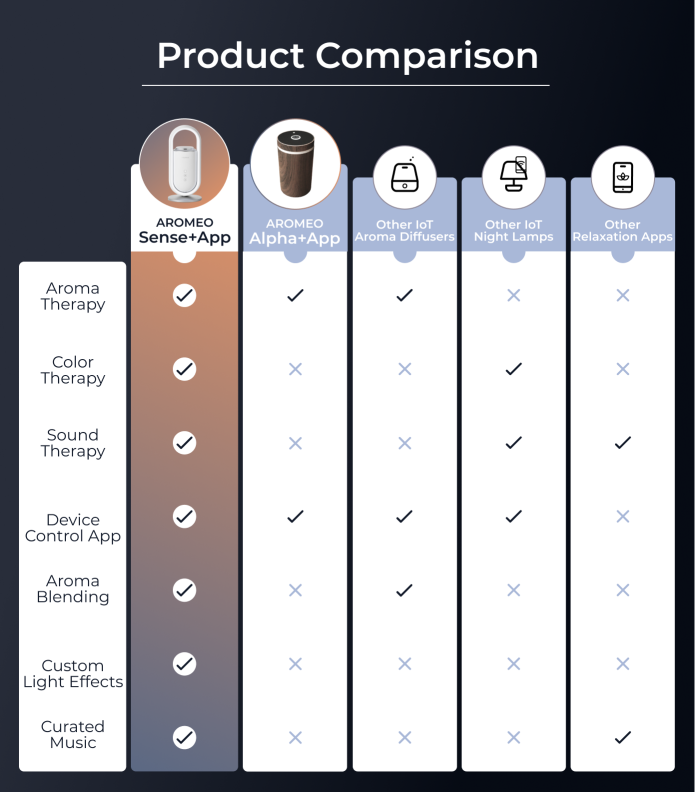 Aromeo Pods are made from 100% botanical ingredients. They are made of natural essential oil blend and organic alcohol. They are cruelty-free, and free of phthalate, sulfate, paraben, and synthetic materials.
Each blend is based on scientific research on the properties of oils. We performed diffusion tests on the blends to verify their scent dispersion profile.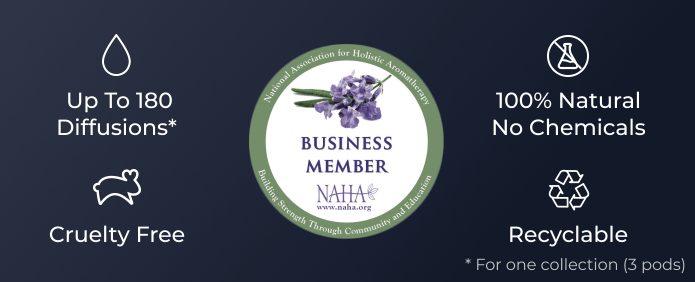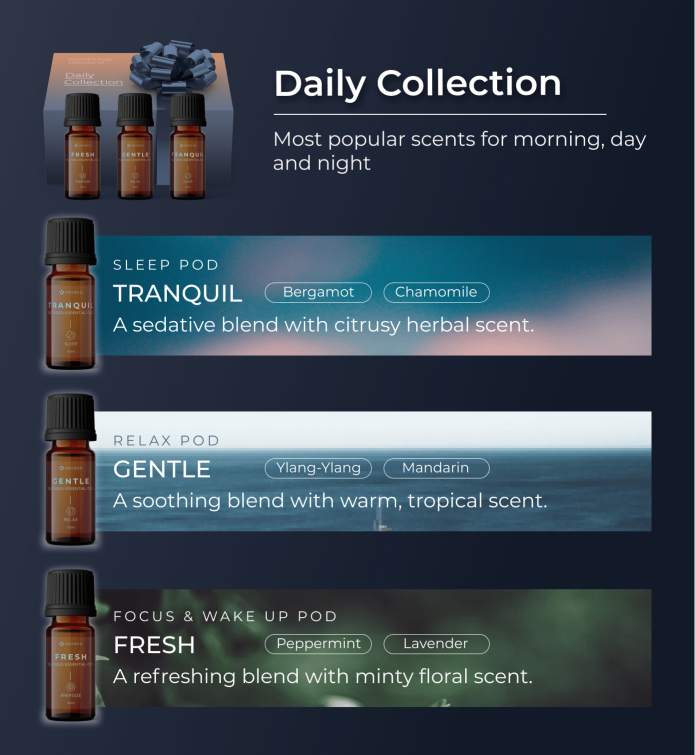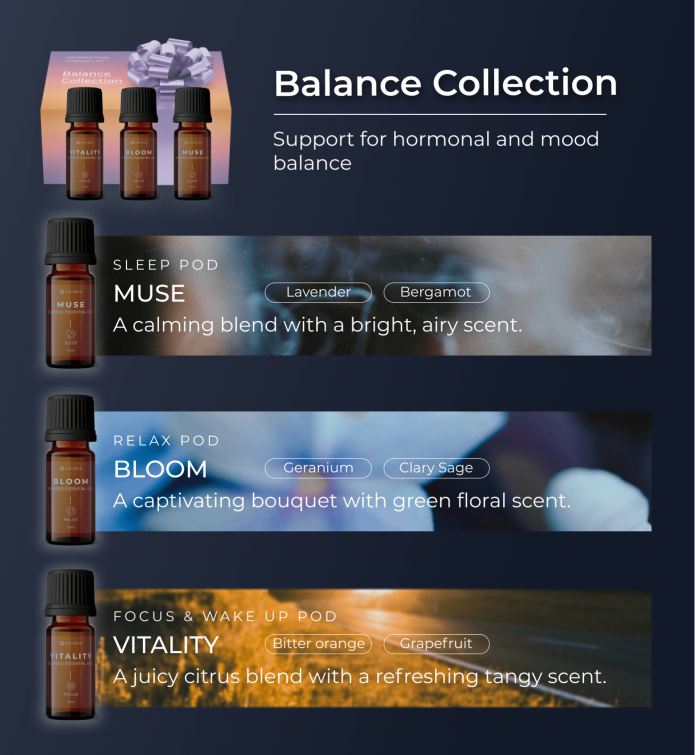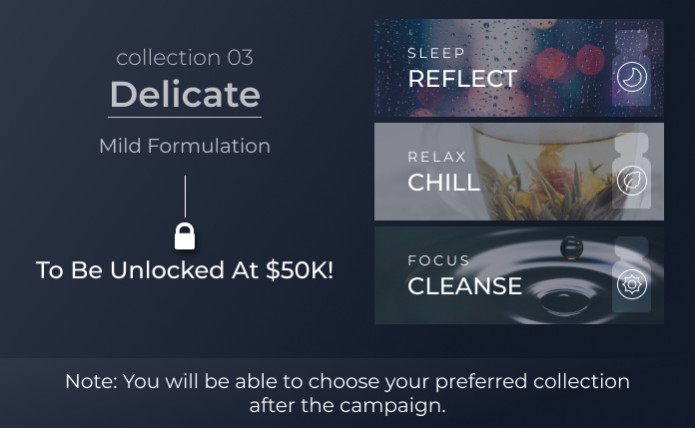 FAQ: Can I refill with my own oils?
We don't recommend it as some oils are incompatible and can clog the diffuser. However, if you are in a region where it is difficult to get refills from us, you can use pure essential oils, preferably thin ones such as citrus, minty and herbaceous oils.
Don't use fragrance oils, absolutes, perfume, or cologne.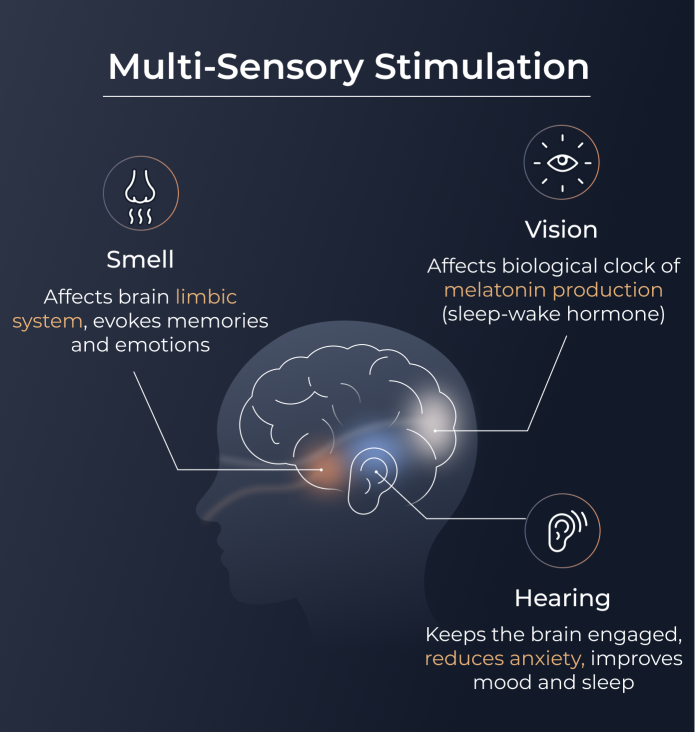 Each Aromeo Sense preset module synchronizes the sense of smell, vision, and hearing. The three sensory stimuli work like different notes in an orchestra to produce a song. The whole is greater than the sum of its parts because it creates a holistic experience. Travel to gorgeous locations through your senses with a single press.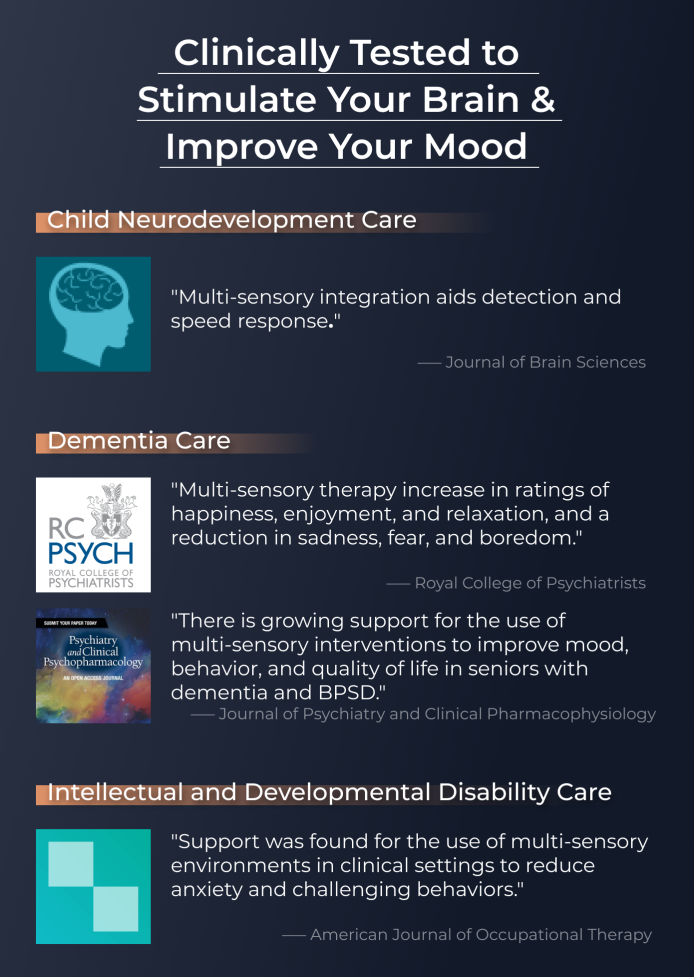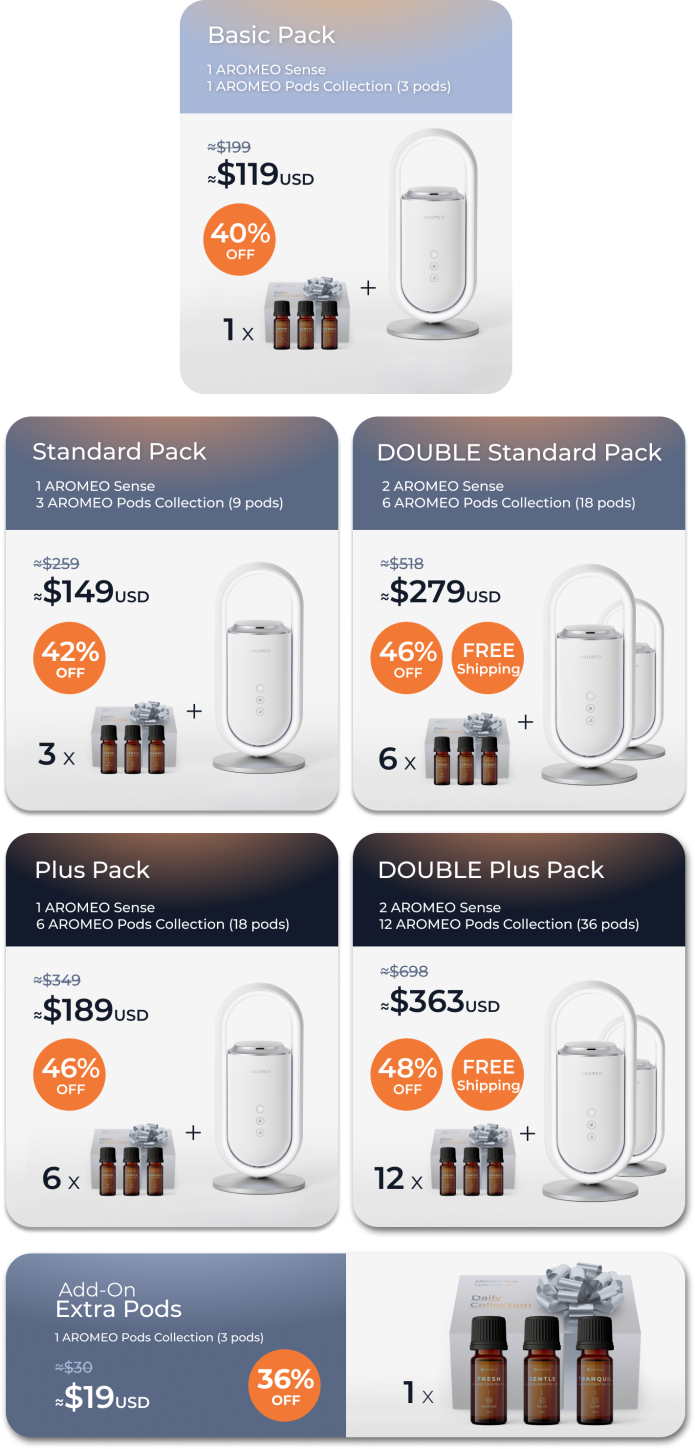 Note:
All prices will be converted to your local currency for payment. 
Sign up on Kickbooster to get your unique referral link. Share it on Facebook, Instagram, Twitter, Email or other social media platforms. For every backer you refer successfully, you will receive 10% of their pledge amount. Share with your friends and get your rewards!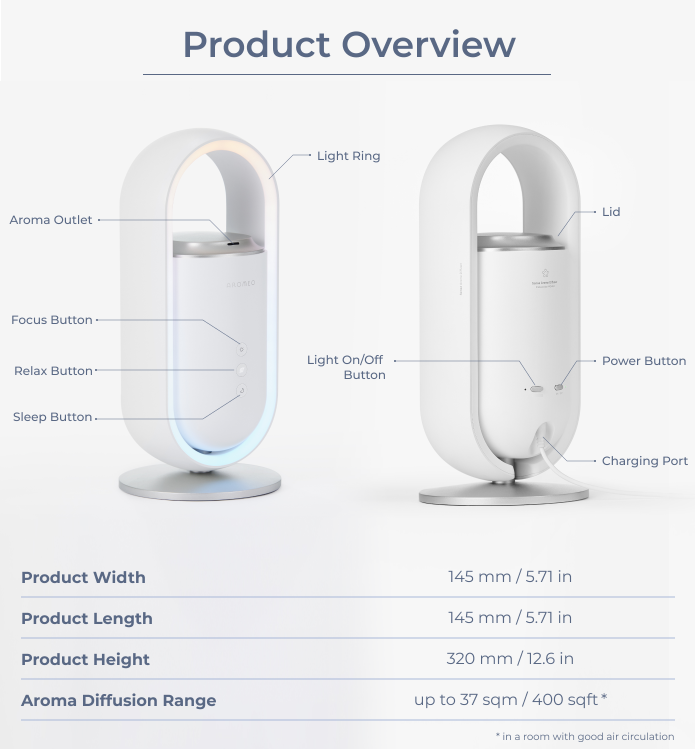 FAQ: Does it work with my voltage? Can you provide my local plug?
Aromeo Sense works with 110V to 120V, and 220 to 240V.
We are preparing to have a wider plug selection. Stay tuned!

AROMEO Sense was designed by a group of engineers and designers to help busy urban professionals get the most out of their lives. With combined experience in wellness, engineering and user experience design, AROMEO team wants to create a happier and healthier world through its products.​