Art of the Spirits Whiskey & 1923 Speakeasy | Help us release a Bonnie & Clyde Whiskey series + a Prohibition & Steampunk themed "1923 Speakeasy"!

Art of the Spirits Whiskey LLC showcases world renown artists and models on our solely limited edition bourbon and rye whiskey bottles. Art of the Spirits Whiskey LLC is a Colorado based business that is accredited, licensed, and locally owned and operated company. Richard Paul, the Founder of Art of the Spirits Whiskey LLC, is born and raised in Denver, Colorado. Since 2014, Richard has put his knowledge, ingenuity skill, and passion into creating and developing the most unique and solely limited edition American whiskey brand.  Richard's extensive art background stems from the past nine years of working with world renown Artists, Danial James & David Uhl (licensed Artist by Harley-Davidson) in Golden, Colorado.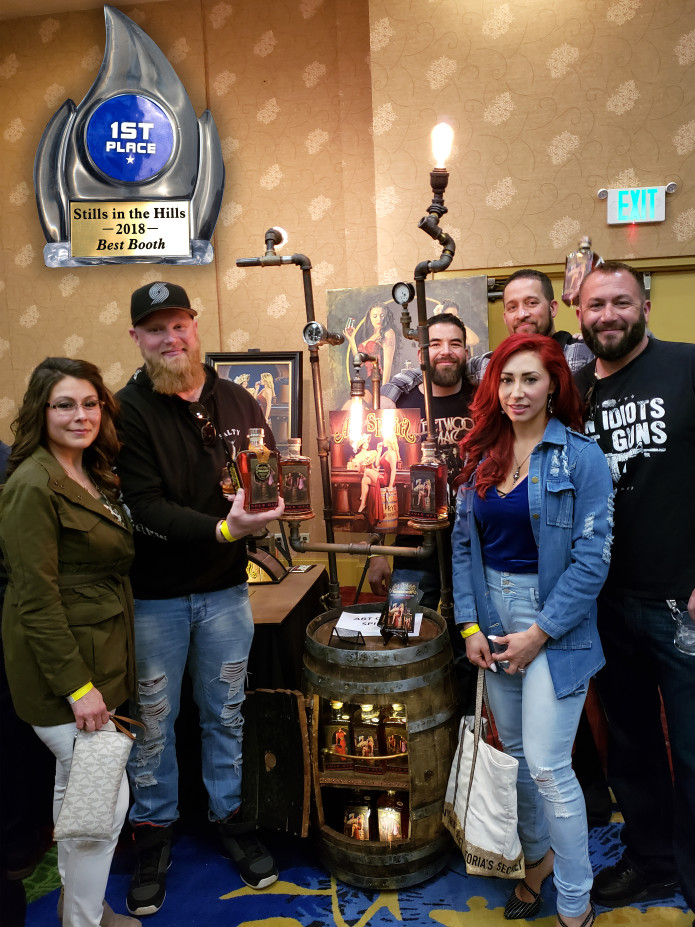 Company History
In October of 2016, Art of the Spirits Whiskey LLC released our first gold medal winning limited edition of 450 "Krule 2B Kind" and 450 "Pure Elegance" Bourbon Whiskey bottles. We commissioned Danial James to photo shoot an elegant scenery of a local model and hand paint an oil painting from that reference photo which then created our limited edition bourbon whiskey labels. Our bourbon was one hundred percent corn and aged three years in a new 30 gallon American oak barrel. It has a caramel corn nose that compliments its elegant gold shine with a sweet oak up front, caramel, & cinnamon taste & a hint of smooth earthy oak finish. We've proudly SOLD OUT of these bottles in March of 2017.
We entered our bourbon whiskey at the 2016 Still on the Hill's double-blind tasting competition in Breckenridge, Colorado and we are proud to say we went up against Colorado's top craft distilleries and we took home a Gold medal!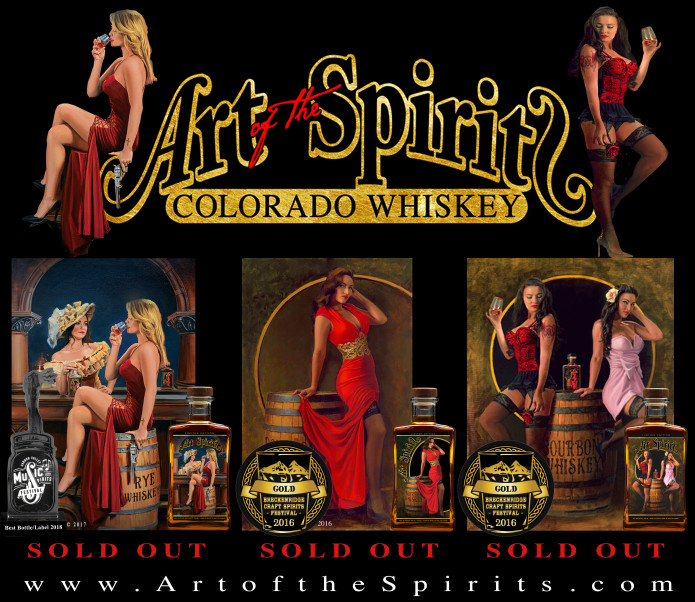 In August of 2017, we released a limited edition of 600 "Easy Elegance" Rye Whiskey bottles by renown Artist, Danial James. We commissioned Danial to photograph models Olivia and Alexa Jacobs at Saloon #10's 1890's bar in Deadwood, South Dakota and hand paint an oil painting from that reference photo which then created our limited edition rye whiskey label. We proudly SOLD OUT of these bottles in September of 2018.
"Easy Elegance" Tin Sign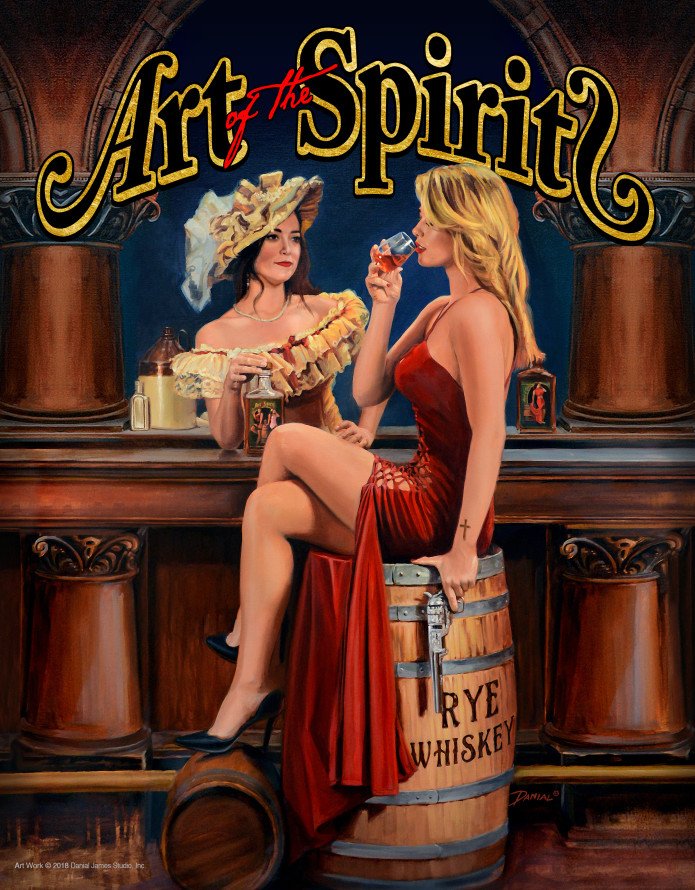 Come be apart of history with our NEW Bonnie and Clyde inspired Barrel Strength Bourbon Whiskey release!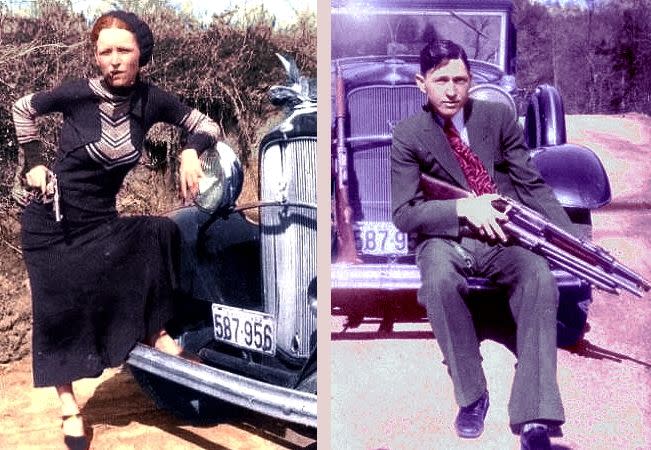 We're getting ready to release our next limited edition whiskey series that is inspired by the famous American Outlaws; Bonnie Parker & Clyde Barrow! Bonnie and Clyde were fans of American whiskey, and was known to throw empty bottles from the window of their getaway car while Clyde took the wheel.
Bonnie Parker (October 1, 1910–May 23, 1934) and Clyde Barrow (March 24, 1909–May 23, 1934) went on a notorious two-year crime spree during the Great Depression, a time when the American public was hostile toward government. Bonnie and Clyde used that emotion to their advantage: Assuming an image closer to Robin Hood's than to the mass murderers they were, they captured the nation's imagination as a romantic young couple on the open road.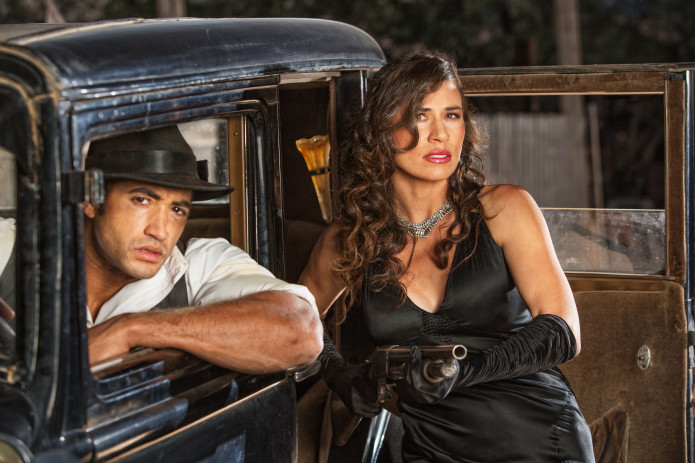 This first release will be a very exclusive edition of ONLY 200 bottles! This (130 proof) barrel strength bourbon whiskey is 99% corn and 1% malted barely and is aged 3 years in a new 30 gallon American oak barrel and finished in a 12 year Colombian rum barrel. This release is scheduled to be bottled by December of 2019!
We are offering an exclusive perk to only a select few called "VIP Bonnie and Clyde" that includes one (1) bottle service gift certificate (Only redeemed at 1923 Speakeasy), Art of the Spirits Whiskey tin sign, Art of the Spirits Whiskey embroidered patch, and a 1923 Speakeasy embroidered patch ($700 Value).
Help us build the world's Best Tasting Room called "1923 Speakeasy"!

We want to grow bigger and we need your help to build out a home location that will be a secret and hidden tasting room called "1923 Speakeasy" in Denver, Colorado!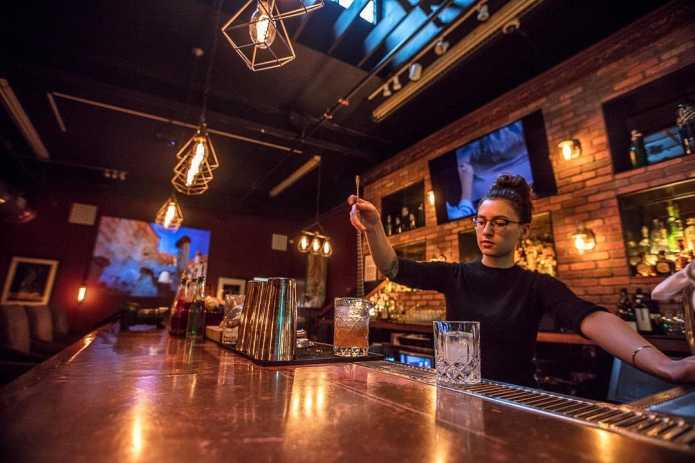 This prohibition era and steampunk style Speakeasy will require secret passwords that will grant you access to our hidden VIP rooms, such as"The Gypsy Room".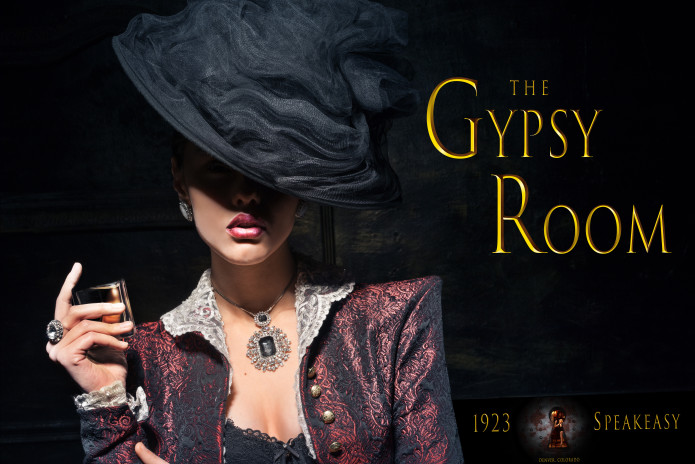 Not just anyone will get the opportunity to access this hidden room. You will have to become one of the 11 VIP "Whiskey Gypsy Members" and when you are accepted;  you will receive:
1. Password to enter
2. Hidden bottle service safe that comes with 3 complimentary bottles of your choice for the one (1) year term of the membership
3. Custom built #1/1 Art of the Spirits Whiskey Dispenser
4. Whiskey Gypsy Members Jacket

In the end, this private space will include a fully functioning bar, hidden doors, secret bottle service safes, and a wide array of cocktails that display Art of the Spirits Whiskey's full line of products, as well as special releases that will only be available at 1923 Speakeasy!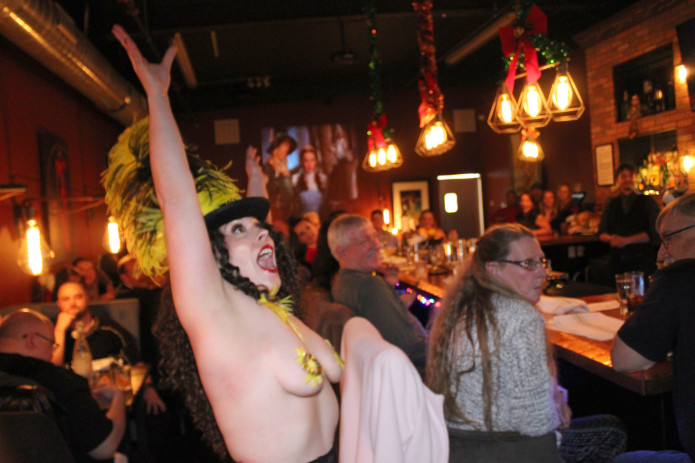 Our Whiskey Gypsy Members will always get the first right to reserve a seat at our monthly private events. Each seat will include an elegant evening filled with a LIVE Burlesque show, Dinner Pairing with Art of the Spirits Whiskey cocktails, and complimentary whiskey flights.
Why Denver, Colorado?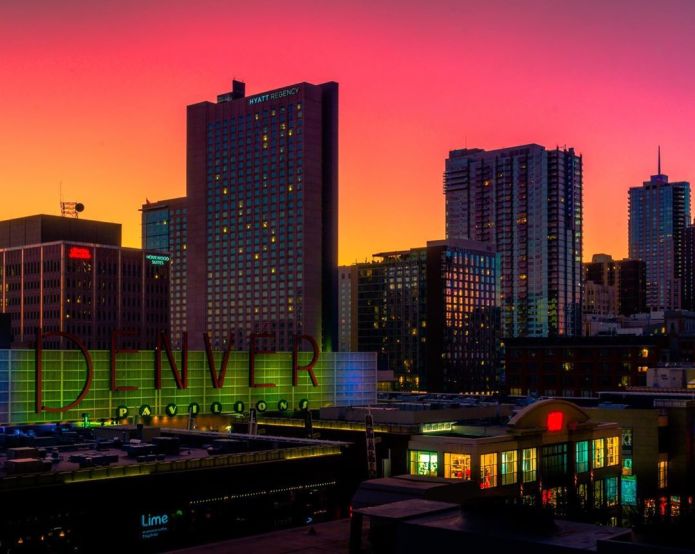 Denver was founded over a barrel of whiskey, and ever since that momentous day in 1858, this city has celebrated its liquid assets — some made here, some simply poured here. The Mile High City is renowned across the country for its beer brewed with Rocky Mountain spring water as well as the outpourings of hundreds of craft distilleries. Prize vintages are putting Colorado's distilleries  on the map and the distillery scene is booming!
What is needed and What you get
We currently have been looking at several locations in Denver, Colorado, but with your help we are positive we will find that right location and build the world's best Speakeasy!
The financial logistics of building this, we will need at least $30,000.00 for parts, equipment, and labor. The money you donate would go towards installing modern bar equipment, the requisite hook-ups, and luxury furniture while still preserving the prohibition and elegance character of the space.
With your contribution, we will continue transforming this space into a comfortable, speakeasy-style showcase for our whiskey releases. We'll use your donations to undertake some much needed renovation, adding bathrooms, hot and cold water hookups, drain pipes, bar fridges, ice bins, and all of the amenities of a modern, craft bar, giving us the ability to serve you the highest quality of cocktails.

As for incentives, we wanted you, the donors, to fully enjoy the fruits of your investment in us by experiencing what 1923 Speakeasy is all about. We are directly translating your donation money into gift certificates that can be redeemed at 1923 Speakeasy when it is finished. Essentially, you will be pre-ordering time and branded merchandise at 1923 Speakeasy!
Risks & Challenges
Our next step is to lease a building, then design and construct our tasting room that will be called 1923 Speakeasy: an elegant and exclusive cocktail bar that will showcase our whiskey expressions and provide a staging ground for our new and very exclusive whiskey releases. To accomplish this, we will have to build it from the ground up to incorporate the hidden doors, bottle service safes, luxury furniture plus all the cool equipment you see behind the bar at your favorite cocktail spots.
Timeline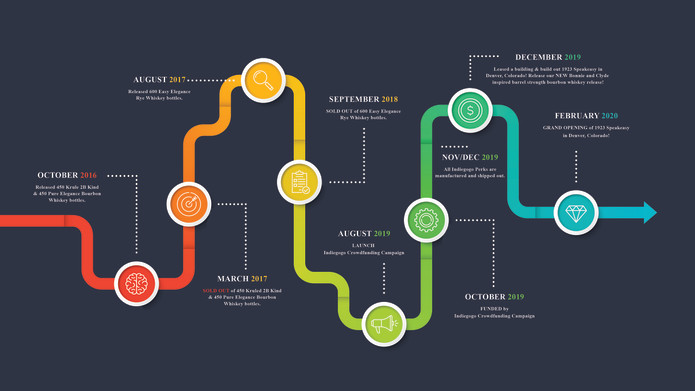 In addition, we will be dealing with the city Denver codes and regulators that will be judging the space along the same lines as a brand-new restaurant/bar. We understand this will require a lot of hard work and patience, as we navigate the complexities of the city of Denver's regulations. But, when all is said and done, we are going to raise our glasses to you for making this dream come true!
Help us Spread the Word!
This prohibition era and steampunk themed tasting room will be the first of its kind in Denver, Colorado! If you want to be apart of history, please help us out by spreading the word! 
Please tag & Share our accounts at Art of the Spirits Whiskey on Facebook or @artofthespirits on Instagram
Don't forget, you can also use the share tools provided by IndieGoGo to help us out as well.