Bartz Barbecue Catering | Help us get equipment for our food catering trailer

Bartz Barbecue is a Texas Style Barbecue Pop-Up located in Los Angeles California. We have been in business since July 2016 and have been doing pop-ups at breweries and festivals all over Los Angeles. Currently we are looking to expand our catering business and have recently acquired a both a new van and a food trailer to help us with the catering business. The new food trailer is coming without any kitchen equipment inside of it. The purpose of this campaign is to help us raise enough money to put in a stove, fryer, refrigerator, steam table, electric food warmer and 20 quart mixer. Below is a diagram of the trailer we are getting built currently.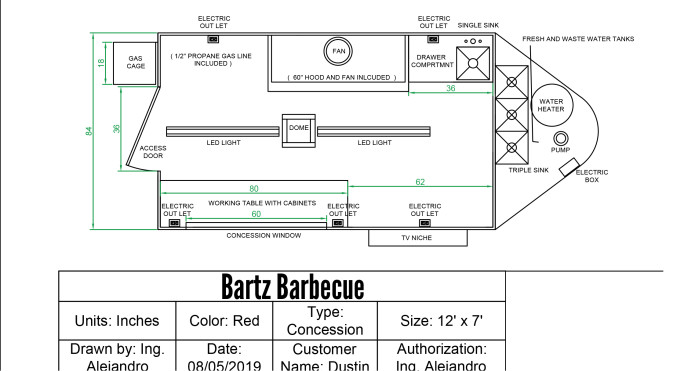 We have had a huge demand for catering but have not been able to fulfill a lot of the requests because we have been so focused on the popup businesses and also did not have a permanent spot to park our smoker and the new food trailer. We recently have acquired a  spot in Hawthorne, CA that will allow us to have a permanent spot to cook both on our smoker and kitchen trailer.  By helping with the campaign you will help us relieve some of the financial burden that we have undertaken to get this part of the business off the ground. 
What we are offering as perks are all our T-shirts, Hats, and Hoodies up for sale. We get a lot of requests for these so here is your chance to purchase one and also help us out get new equipment for this trailer. We are also offering these barbecue and beer dinners. The dinners will take place at LA Ale Works in their private room they have. For two hours you can eat all the barbecue and drink all the beers you would like. Any BBQ left over at the end will can be taken home. Since we will be cutting back on the pop-ups in 2020 this will be a great way to eat some food and hang out with us it a more relaxed setting than at a normal pop-up. These events are limited to 20 people. If they sell out we will add additional dates to the campaign.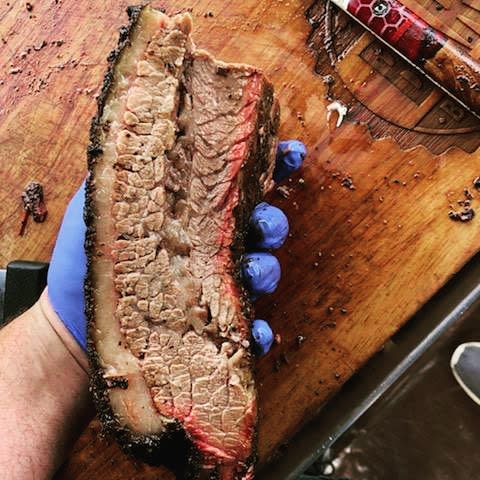 In addition, we are also offering catering jobs at discounted prices for anyone who help support this campaign. We have several options already listed. If you want a custom catering job that does not fit in the ones listed. Please contact us through the link above and we will add a custom perk for you.  We also are offering to anyone who does a perk $500 or more will get their name engraved on the new food trailer. There is also a perk for $250 that will get your name on the trailer.
For those of you who follow us we did say we are stopping pop-ups after 2019. We know this has disappointed many of you.  To clear this up we will still be doing pop-ups for special events and also will still be doing some pop-ups at LA Ale Works. We should have clarified that we are not going to have a regular pop-up schedule all over town like we had been doing. Therefore, if you support this campaign it will not help end the pop-ups. In fact if we meet or exceed our goal it will be a lot easier for us to do more pop-ups in 2020.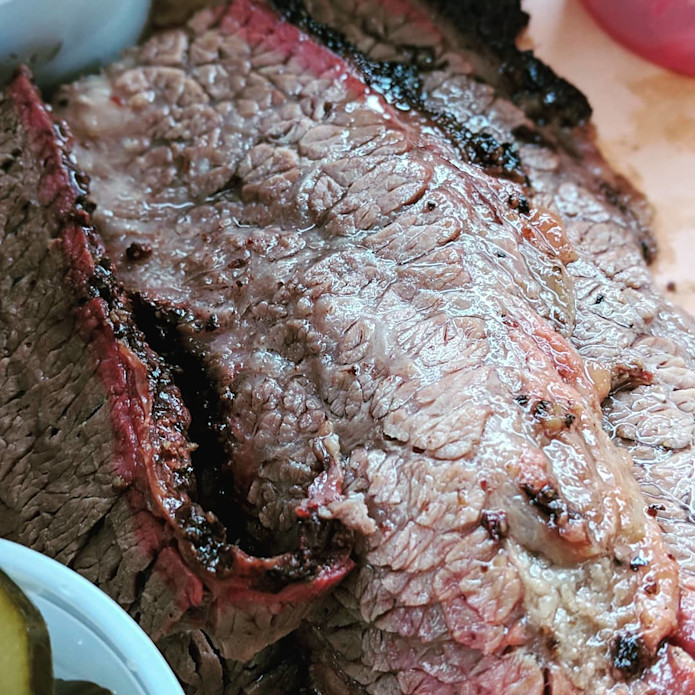 We would like to thank everyone that has supported us in the past at our events and would also like to thank anyone who supports this campaign in advance. Now lets get some equipment for this trailer.