BaseBlocks: A New Portable Full Body Workout | Inspired by gymnasts. Functional exercises for your upper body, core and lower body.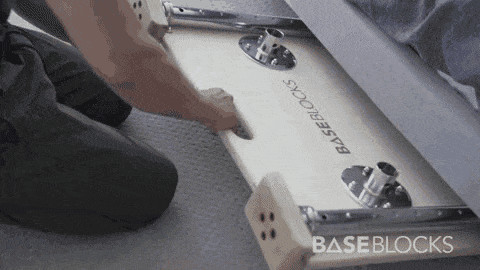 The BaseBlocks is a new, revolutionary training device that lets you perform over 50 bodyweight exercises for your upper body, core and lower body. It's patent pending design has adjustable uprights – allowing you to change the leverage and difficulty based on your fitness level.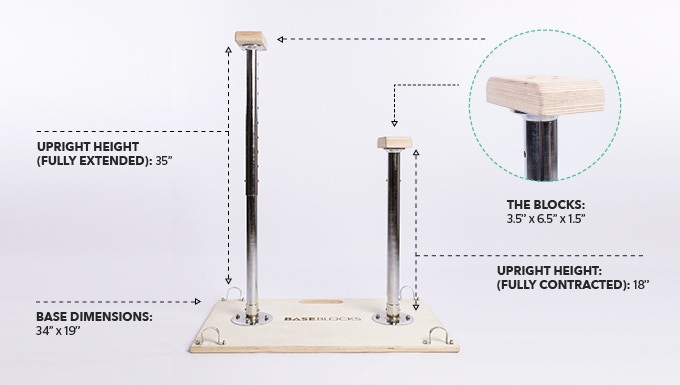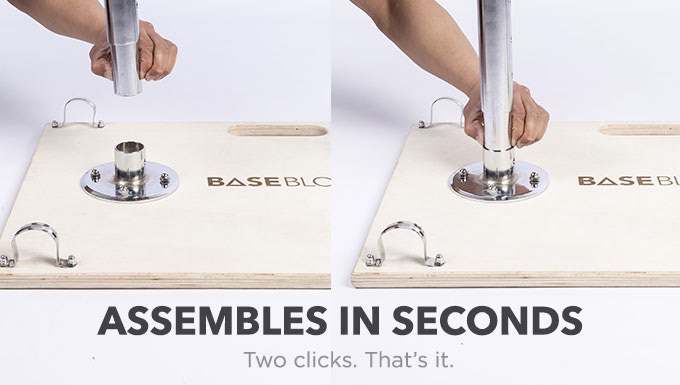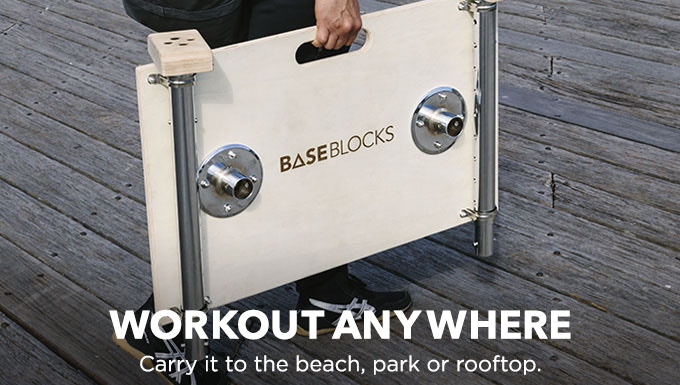 A new product wasn't enough. We wanted to make a program that took you from the basics (pushups, rows and planks) to the stuff that looks awesome (levers, pistols and handstands). We knew that people would try and skip the basics and jump straight to the awesome, so we made criteria for doing the harder stuff. 
Our training program categorizes exercises as Level 1, Level 2 or Level 3. Everyone starts as a beginner, and you'll need to hit a target number of reps on specific exercises to level up. This gamified approach of 'unlocking' exercises makes the BaseBlocks suitable for all fitness levels by making the user perform exercises respective to their fitness level. Are you a beginner looking to do dips? You'll first need to hit 20 pushups.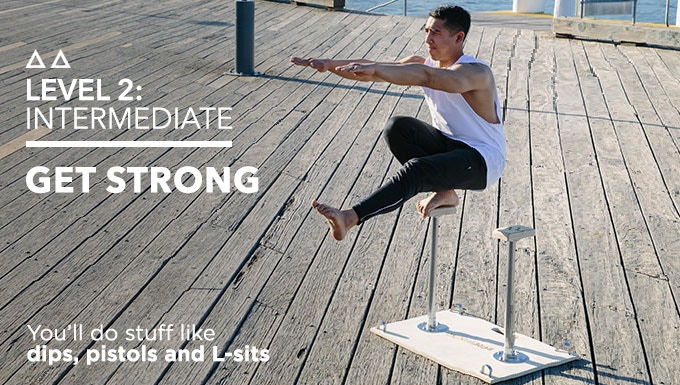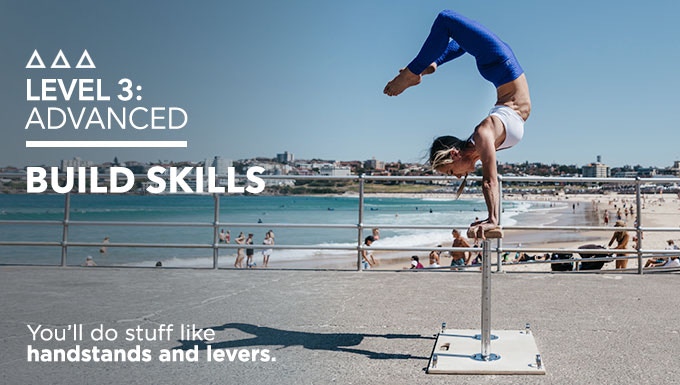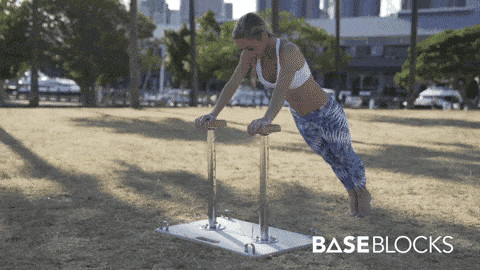 Our team of talented designers have gone through an extensive prototyping process to make the BaseBlocks easy to transport, store and assemble. The uprights are removable, secured by two holsters attached to the base, making it easy to carry for outdoor workouts, or slide into small spaces for storage. The setup is simple – attach the uprights to the base with a simple click and you're ready to workout!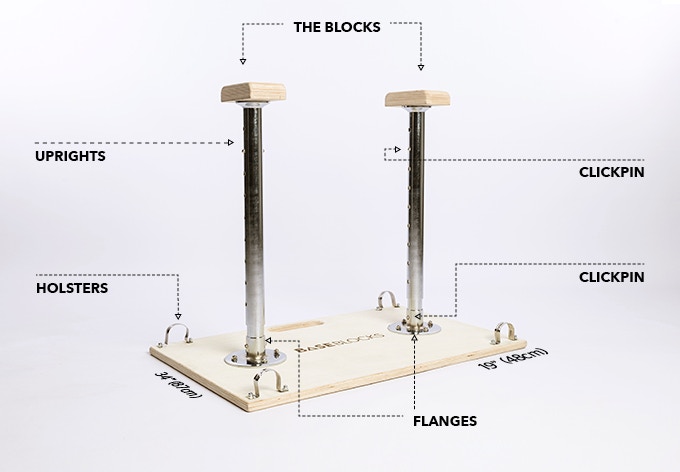 *Suitable for users 205lbs. (93kg) and under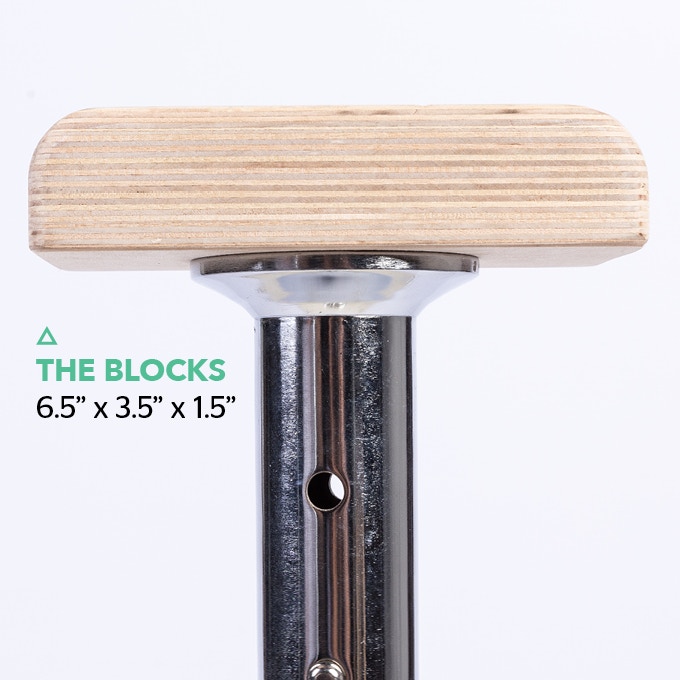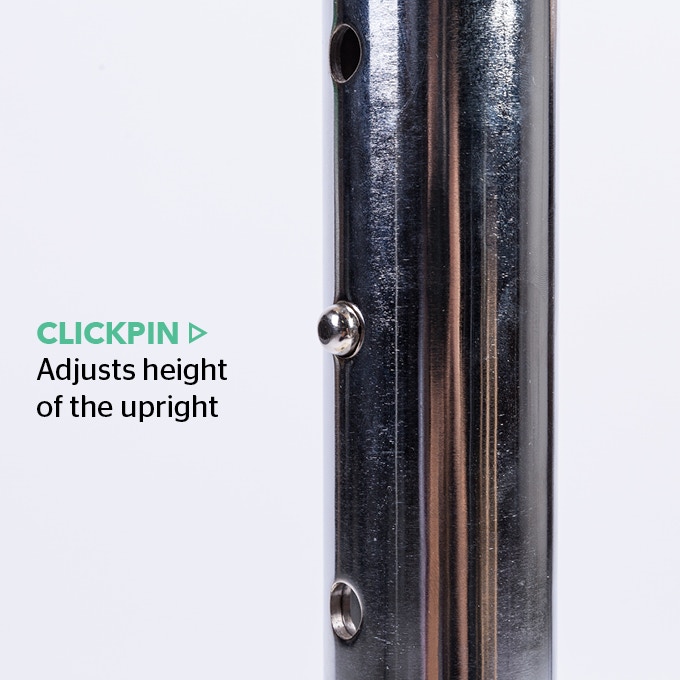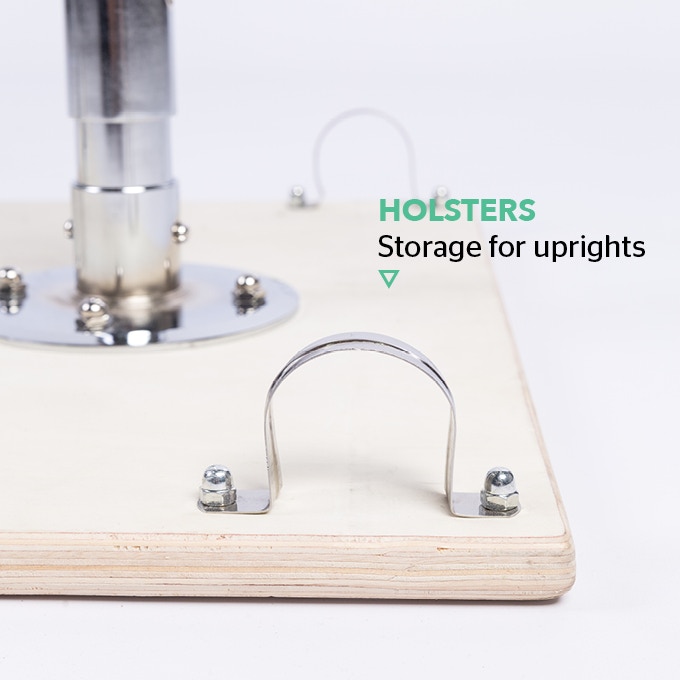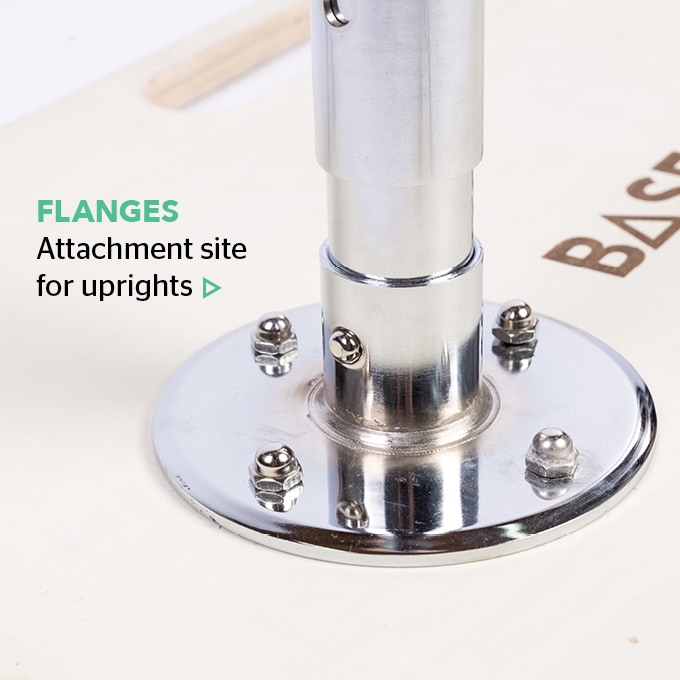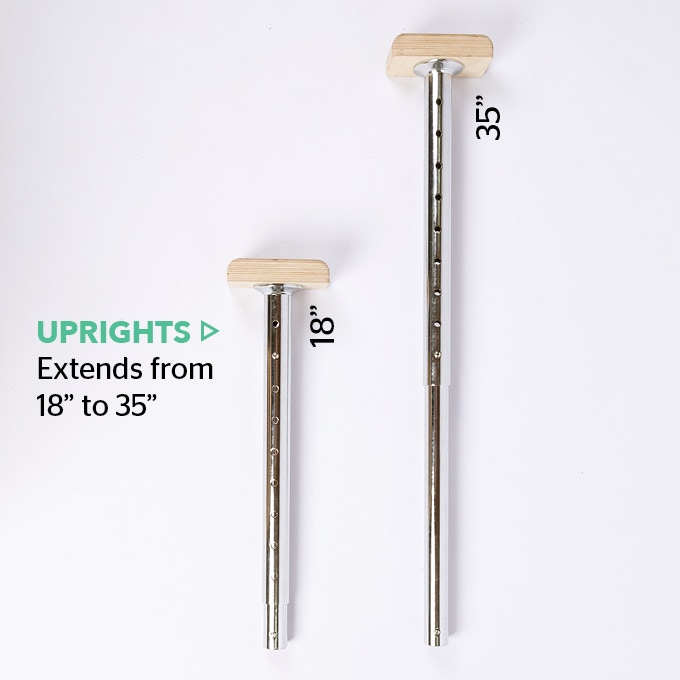 *The uprights are spaced 18″ apart  

To keep things simple, our program is centred around mastering five main bodyweight movements. Below is the Level 3 goal for each movement. You'll begin with Level 1 exercises and unlock the harder stuff as you get fitter.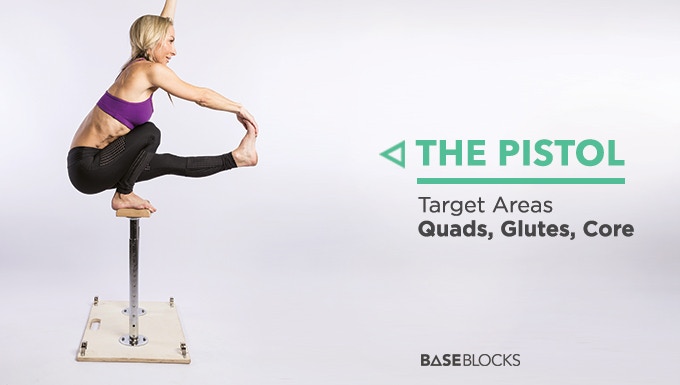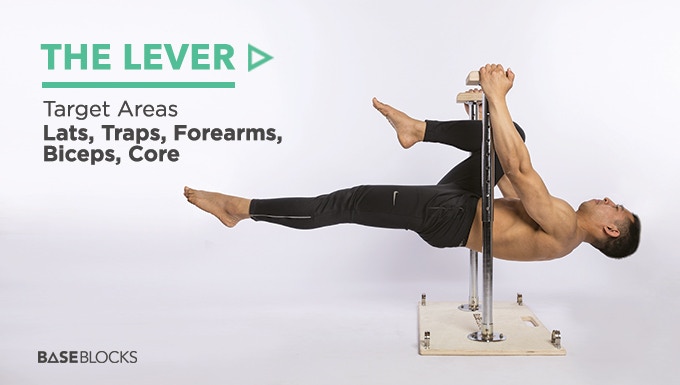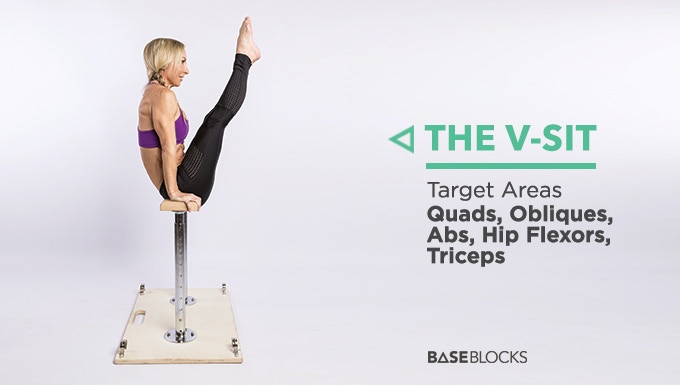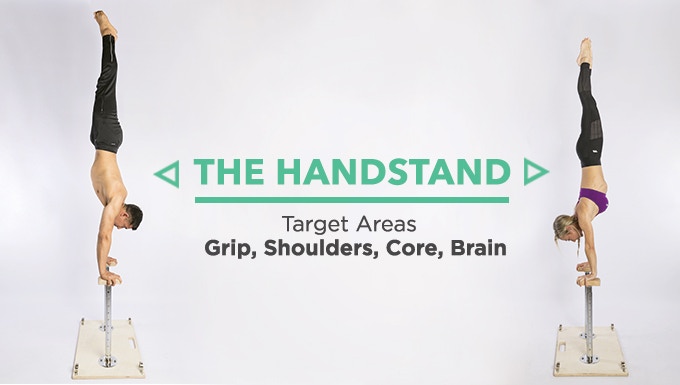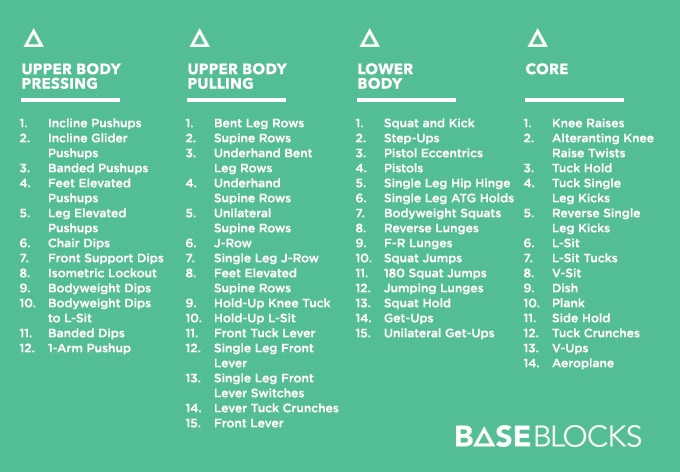 *For safety, users are strongly encouraged to follow our exercise progressions.
Our workouts are simple, but tough. Each workout targets your whole-body using four main movements; 
1. An upper body pressing movement (eg – pushups or dips)
2. An upper body pulling movement (eg – rows or hold-ups)
3. A lower body movement (eg – squat jumps or pistols)
4. A core movement (eg – l-sit or knee raises)
Each suit corresponds to one of the above movements. The number on the card indicates the number of repetitions you will need to perform. That's 95 reps per exercise each workout. Develop strength, endurance and cardio, all in the same session.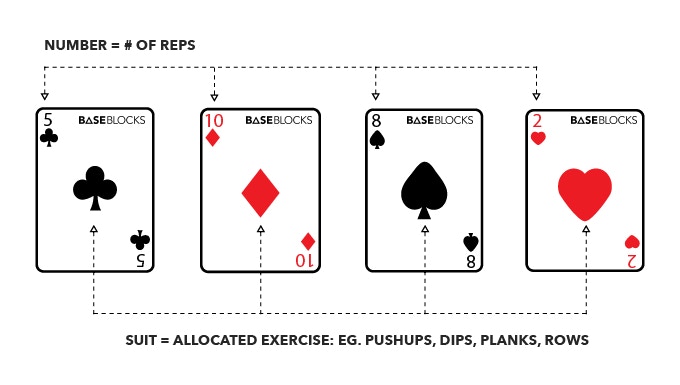 "BaseBlocks has helped with improving my functional strength for Brazilian Jiu Jitsu. Between rolling on the mat and coding at work, it's sometimes hard to get to the gym. It's super convenient being able to train wherever and whenever I want."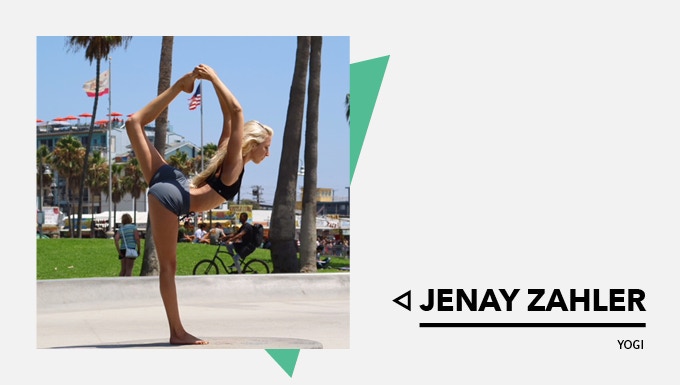 " The BaseBlocks look amazing! They're taking canes to the next level – totally adjustable and can be customized to fit any height you're feeling playful with that day. BaseBlocks is innovating handstands and arm-balancing. I am so excited to see where this company goes!"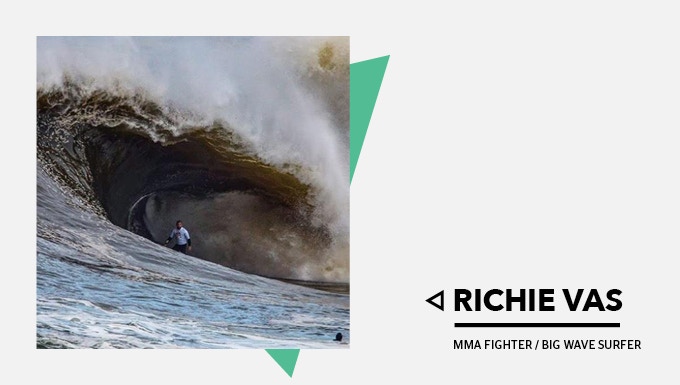 "I'm always looking for new ways to cross-train for Surfing and MMA. The Blocks have been a great new addition to my training routine – I can squeeze in a full-body workout that improves my strength, balance and body awareness."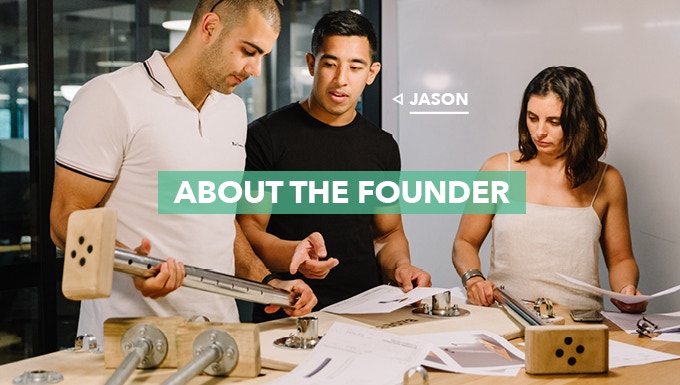 "My name is Jason. I have two passions – fitness and creating stuff. Four years ago, I invented the Combat X Trainer; a device used by grapplers to simulate a training partner. It took me all over the world and allowed me to work closely with some of the best international fighters; like Lyoto Machida and Reubens 'Cobrinha' Charles. It was so fun, I decided I want to keep doing it. I now work closely with a team of designers and manufacturers, bringing new fitness ideas to life. I hope they make you sweat."