Bear Powerfoods: Powerful Nutrition in Seconds | Award-Winning Keto Friendly Meal Shake With Only 4 Net Carbs!
We are no longer active on IndieGoGo.
THANK YOU ALL!!
________
Bear Powerfoods is a performance-driven meal shake that is paleo & keto friendly with only 5 net carbs! Made by a team of highly acclaimed international food scientists working with a chef from a Michelin star restaurant, BEAR delivers  not only on its nutrition but also taste. Winner of the biggest US beverage pitch contest: The New Beverage Showdown at BevNet LIVE.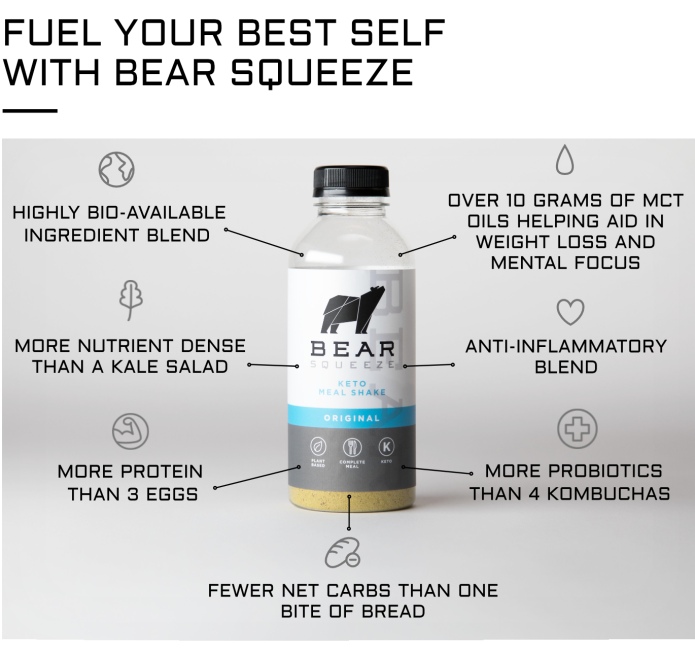 ​