Beer Buddy – All-in-1 Beverage Insulator | Simply the best device to keep any beverage cold (or hot).
Keeping your beer cold has never been so easy.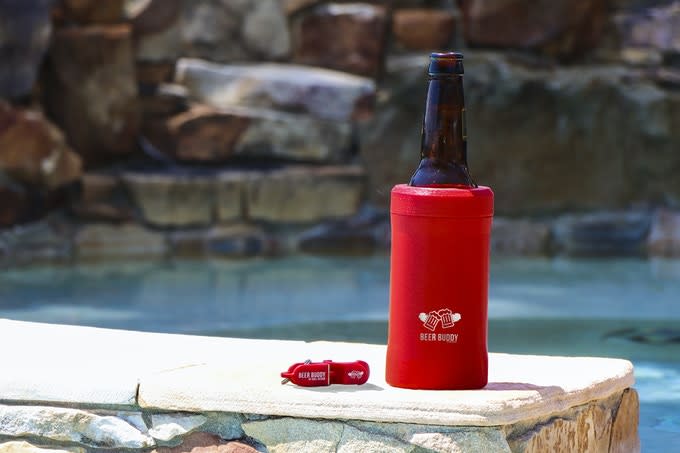 Beer Buddy uses double vacuum sealed insulated walls to keep your beer cold for hours. No more getting up to get a fresh beer because yours in warm. Save those steps for the fitness freaks.
Beer Buddy 3D printed Prototype in direct sunlight outlasting a can with the same starting temperature by over 15.5°F / 8.6°C
THE PROBLEM:
You know the pains of warm beer. So well, that you tell yourself you like the taste. No, you've probably never said that. Sure, you could buy a $35 beer insulator, a $25 can insulator, another $20 can insulator because you want to try those fancy skinny cans, and a $30 tumbler to pour liquid into. That's a costly $110 just because they want to sell you more! More! More!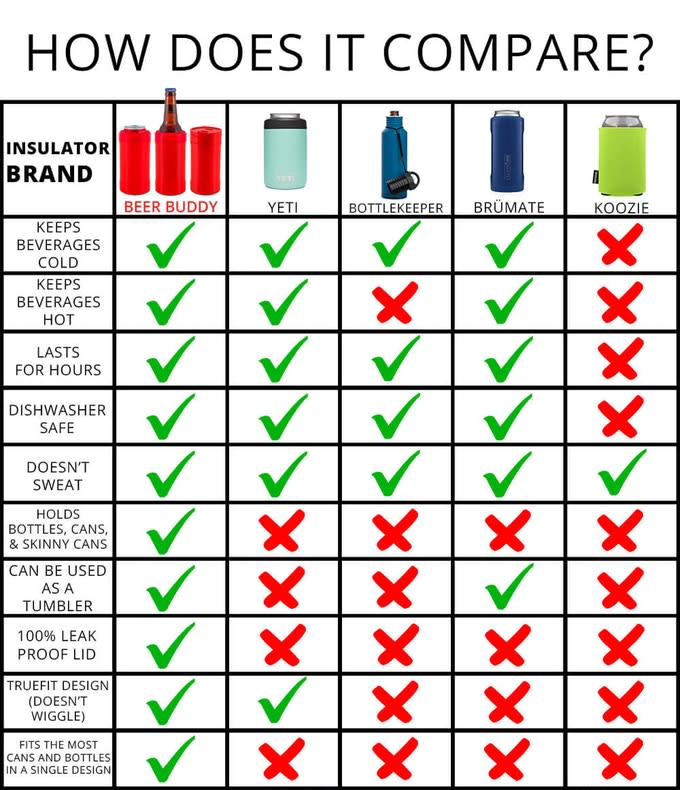 WARNING – SHOCKING FACT: A beer goes warm every 2.7 seconds from neglect. Don't let this happen to you.
So, ask yourself: Do I really want to pay $110 when I can get an all-in-one Beer Buddy?
If you already have one, we know you settled for your current beverage insulator. That's Okay. They sucker you in with their fancy branding. But we have that too 😉
You can say goodbye to warm beer forever!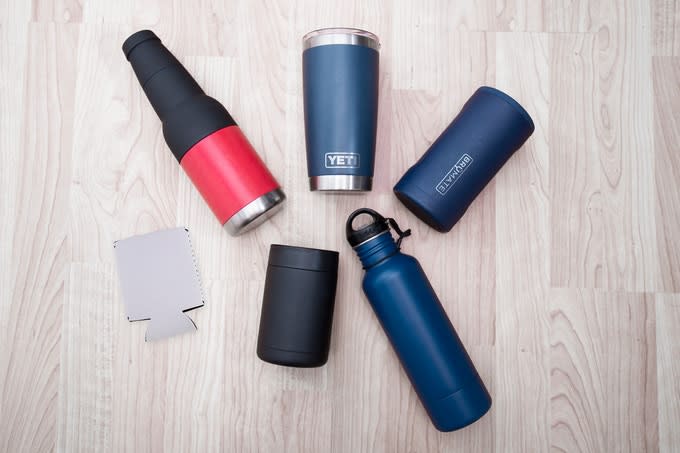 Do any of these look familiar? Point to the one you have. Now get your filthy fingers off your screen.
We have solved all the problems with these insulators and made the beverage insulator of your dreams. Seriously, this thing rocks.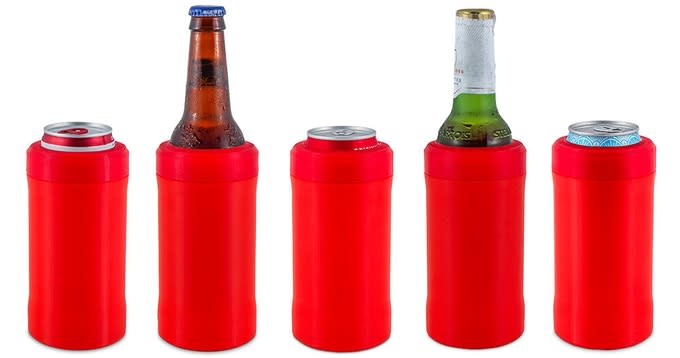 The biggest issue with current beverage insulators are that you need to buy at least 4 of them to do one job. On top of that, you have to deal with a number of additional problems.
 •They break easily.
 •They don't work as advertised. 
 •They claim to be "leak proof" but just aren't. 
 •They aren't a Beer Buddy. 
•Why do you deal with this? Because there's no other option!
THE SOLUTION: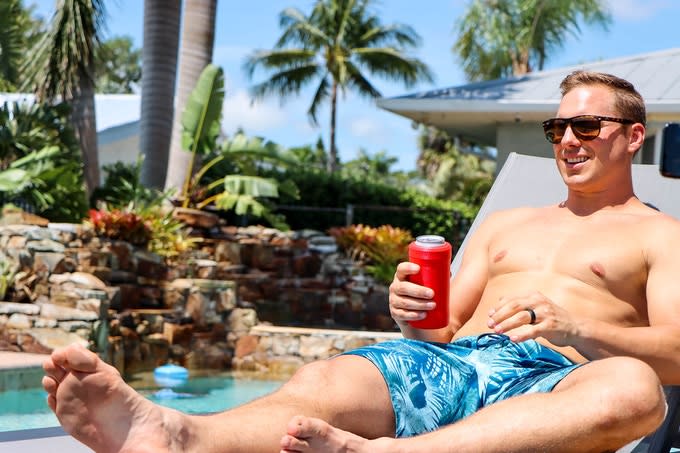 Beer Buddy is the all-in-one solution to your problems.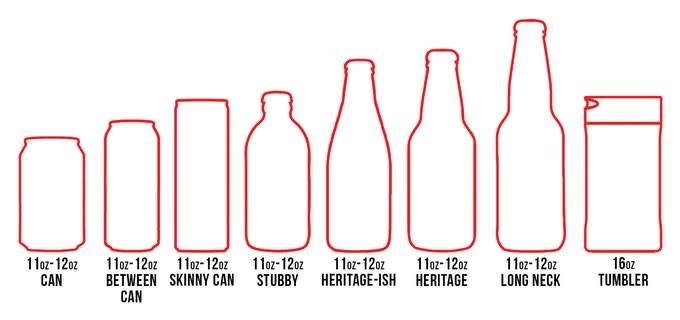 Beer Buddy fits bottles, cans, skinny cans, and can even be used as a tumbler to keep liquid cold or hot. 
You no longer need 4 devices to keep your drink cold. Free up your cabinet space and your headache. Beer Buddy has arrived!
We could list over 1,000 beers that it fits, but lets make this simple: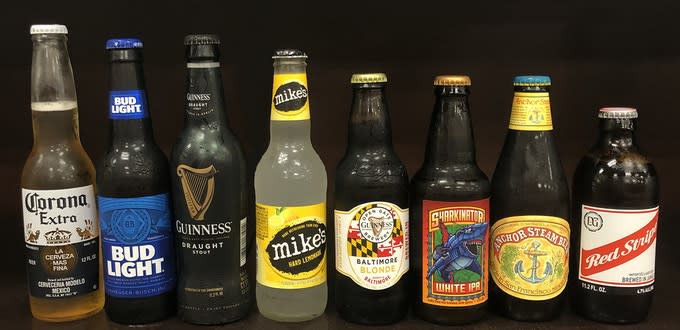 Example of some bottles that fit in Beer Buddy.
If it's a pretty normal 12oz glass beer bottle, it fits. If it's pretty close to normal, it also fits. Honestly, if it's a bottle, there's a very good chance it fits.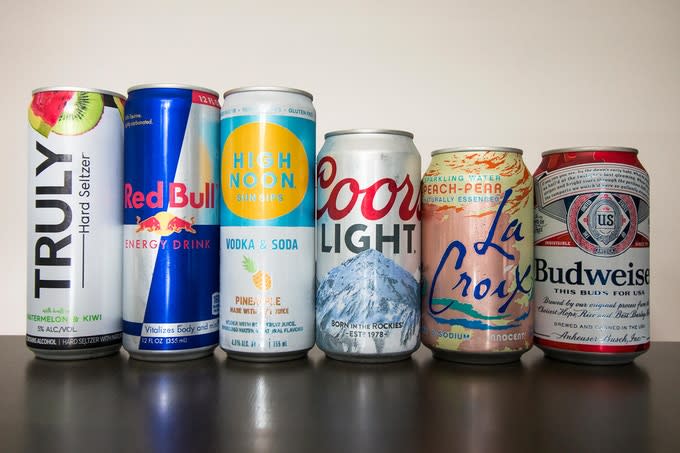 If it's a 12oz can, it probably fits. Doesn't matter if it's normal, tall, skinny or in-between.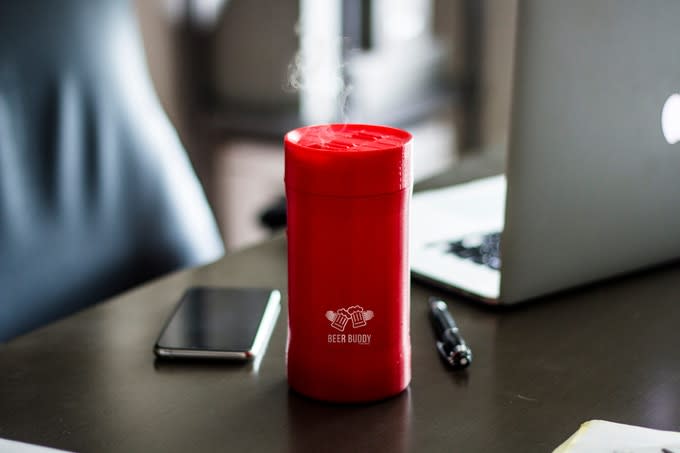 If it's liquid, it'll fit. 16oz of it. Cold as the Ice Age, or Hot as molten lava (we'll maybe not that hot).
How is Beer Buddy constructed?
Simply put, Beer Buddy is made of stainless steel and has double vacuum sealed walls. 
The final version of Beer Buddy will pass FDA and prop 65 testing.
Ready for some more good news!?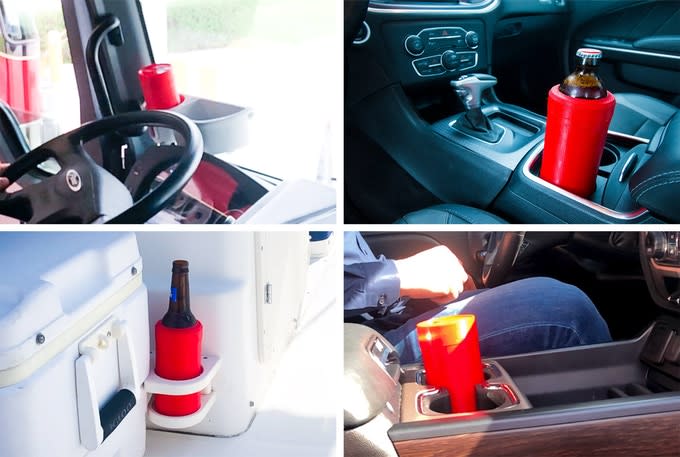 Beer Buddy is super cup holder friendly. Beer Buddy will fit the most common cup holders. Whether you're drinking and driving your car, boat or jet, Beer Buddy has you covered.
DISCLAIMER: DON'T DRINK AND DRIVE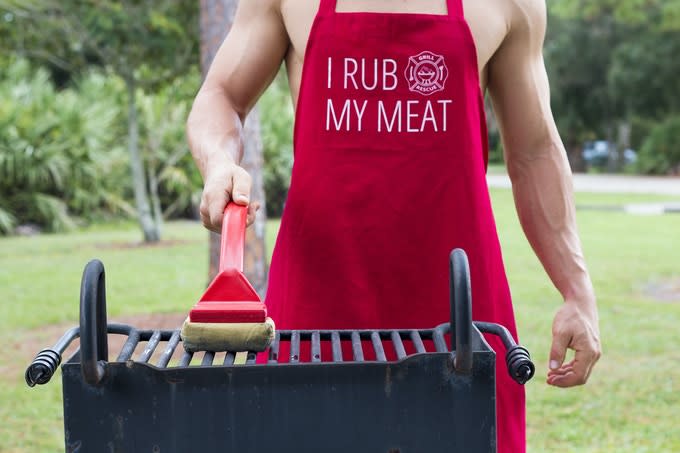 Beer Buddy comes to you from the guys who brought you Grill Rescue. The World's Best Grill Brush. Seems like we're full of world's best, huh?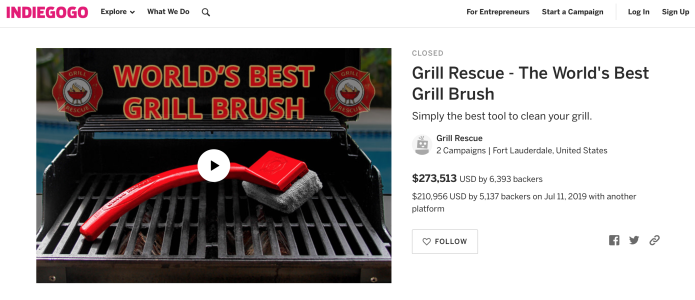 Grill Rescue truly is the greatest grill brush and we proved this by completing a Indiegogo campaign raising over $270,000 going on to sell millions shortly thereafter. 
So, why Indiegogo? 
We learned that this is by far the best platform to bring new product to life and give people the opportunity to help back this project at a discount. Grill Rescue sold on Indiegogo for less than half of it's current retail price. The discounts on Indiegogo are no joke. 
THE PROCESS:
Designing the world's best beverage insulator was very difficult. Wanting something better than what's currently on the market is easy, creating it is hard. It took over a year to design and create the perfect version of Beer Buddy. Take a look below and get a 30 second view of the last year creating the perfect version of Beer Buddy.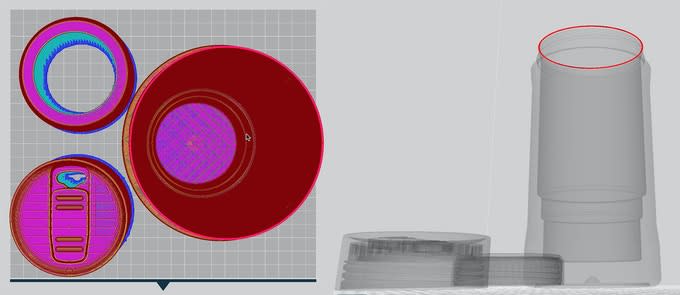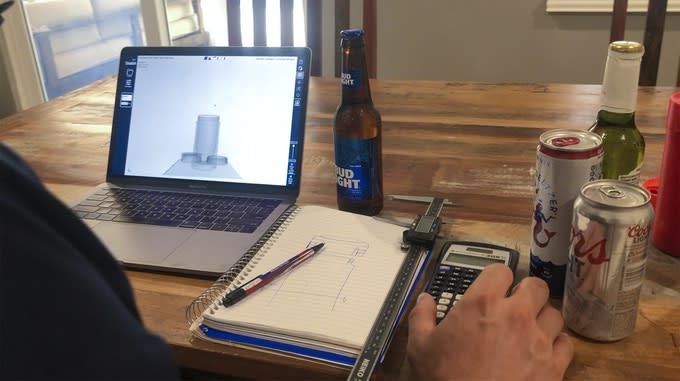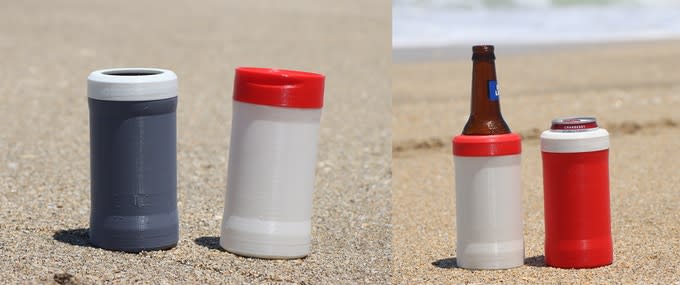 3D CAD Drawings used for design and prototyping
Measuring bottles for interior fitment tiers
Some of the first Beer Buddy 3D printed prototypes
We created Beer Buddy out of frustration of companies trying to sell you 4 insulators when we knew just one could do the job of all 4. They know this, and we know this. The difference is we are here to create what you want at a better price than they're willing to sell it for.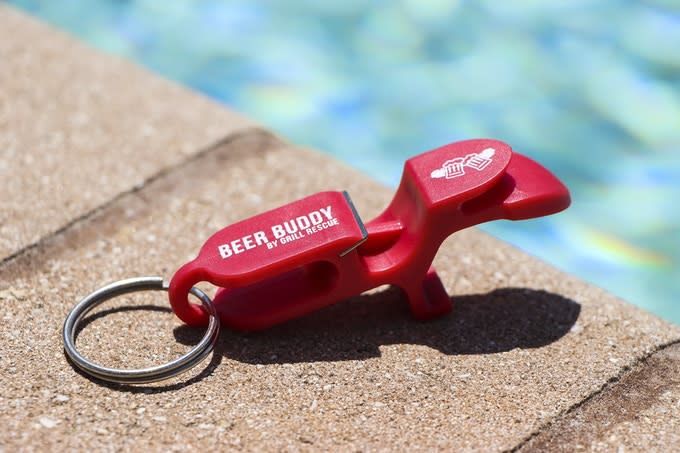 HAVE YOU SEEN OUR SWEET KEYCHAINS!?
Introducing: The Beer Buddy Shotgun Keychain.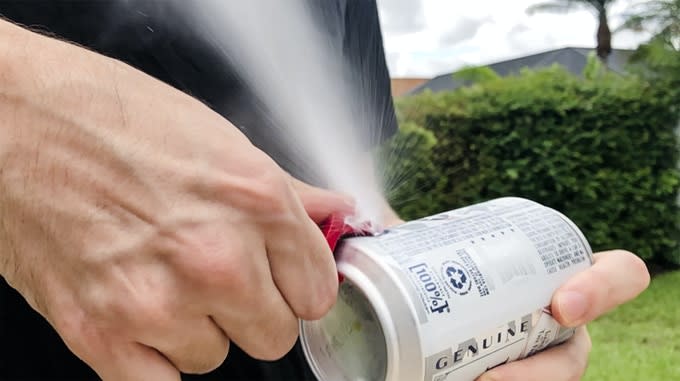 The Beer Buddy Shotgun Keychain is your all-in-one beer opener. 
If you need to finish that beer in a rush, we've got you covered. It has a bottle opener, can tab opener, and of course, the shotgun tool!
REWARDS: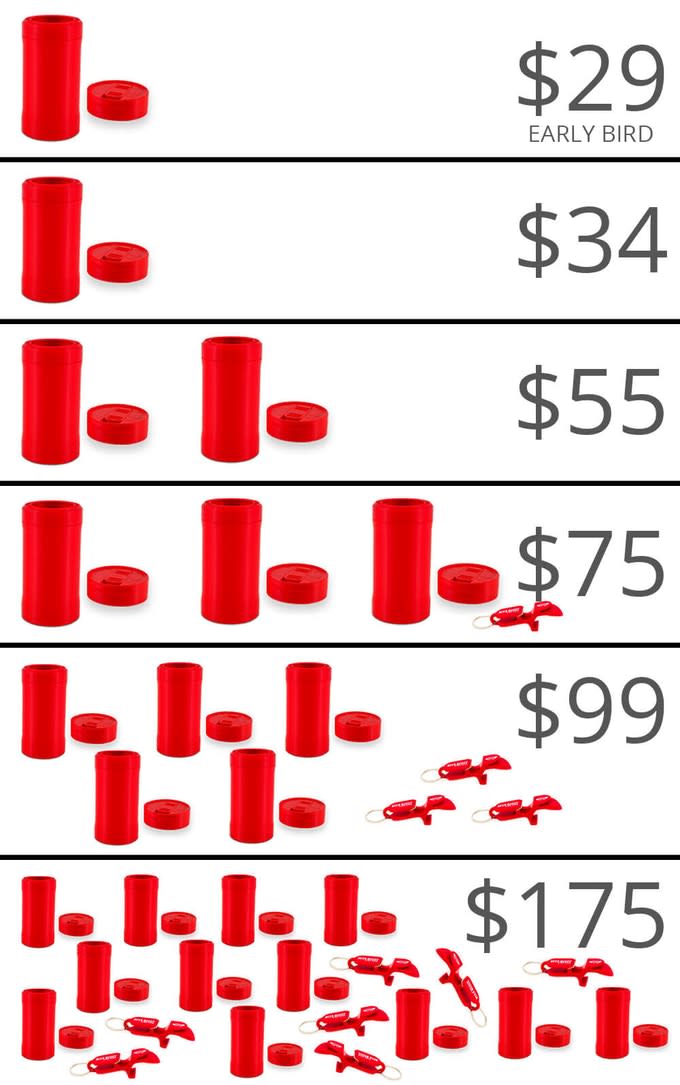 WHO ARE WE?: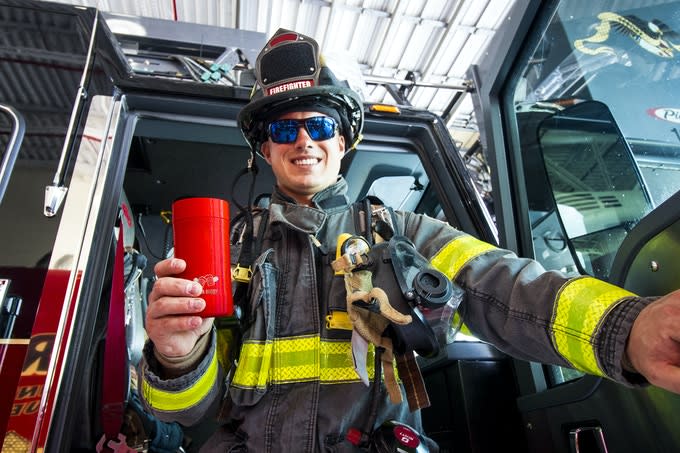 Scott is a South Florida Firefighter and the inventor of Grill Rescue and Beer Buddy. Scott is currently completing his Bachelor's in Business Administration at Florida Atlantic University. He is a full-time Fire Fighter and Paramedic for Broward Sheriff's Office Fire-Rescue since 2012. Scott is involved with the Technical Rescue Team and also part of The United States Task Force II Team, which helps with many natural disaster missions.
In his free time, Scott spends time developing and constantly bettering Beer Buddy and Grill Rescue. He really enjoys the Florida weather and takes full advantage of scuba diving, fishing, and grilling up all his catches.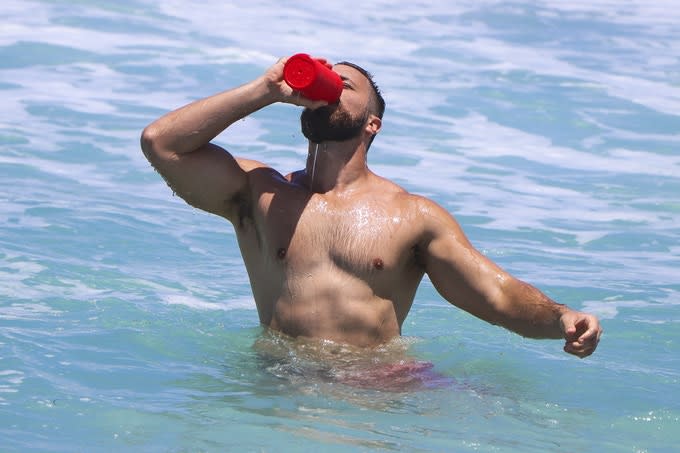 Anthony is a Business Consultant and co-creator of Grill Rescue and Beer Buddy. While the majority of Anthony's time is spent on branding and marketing Beer Buddy and Grill Rescue, he is also responsible for all the events, video, imagery, and design.
Anthony spends his free time volunteering as a mentor to aspiring entrepreneurs. Oh yea, and he loves the ocean! Surprisingly, he doesn't drink! Often… He does use his beer buddy to keep his water ice cold on the boat and his coffee scolding hot in his office.
Risks and challenges
Luckily, this isn't our first Indiegogo. We know what to expect and are very confident in our team, our vendors, suppliers and ability to keep up with our schedule and delivery. That said, we cannot always control everything. There are always uncertainties and risks for delay in any manufacturing process. Although very unlikely, things sometimes do take longer than expected. We are not new to product development and have years of experience with the manufacturing process. We are committed to keeping you informed. We want you to be with us every step of the way!