Bibi Alcohol Detox Drinks | Drink Bibi tonight. Wake up and crush tomorrow.
*** WE'VE COMPLETED OUR INDIEGOGO/PRE-ORDER CAMPAIGN ***
Thank you for helping us get Bibi off the ground!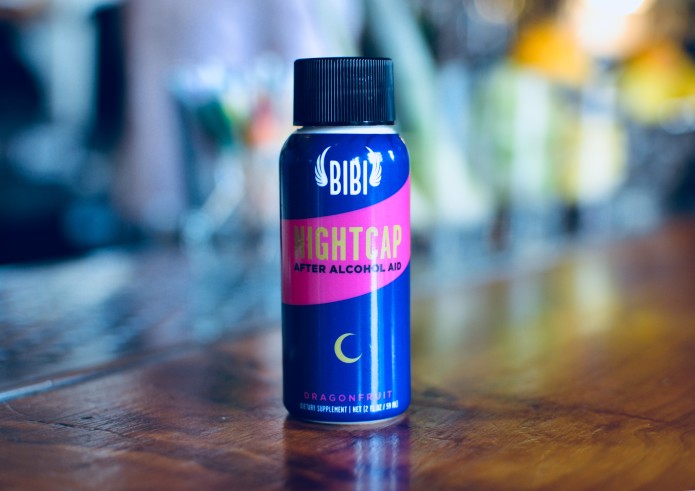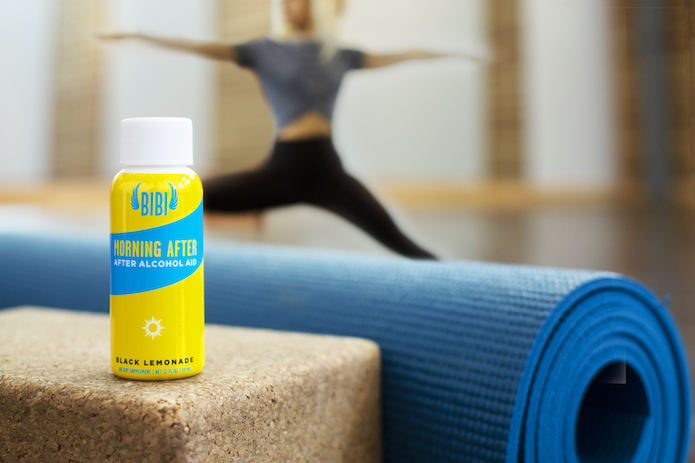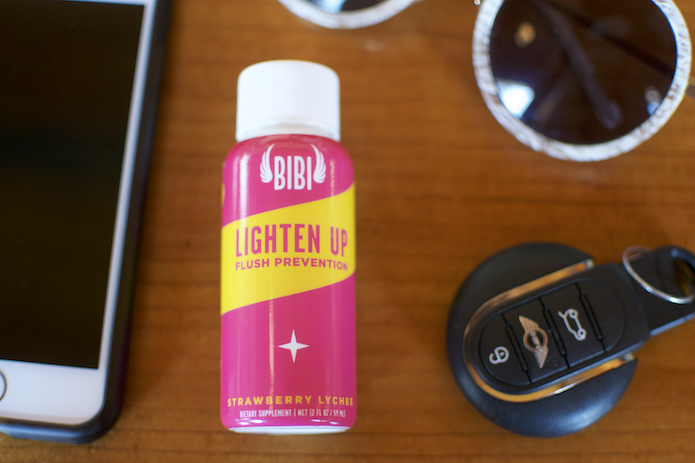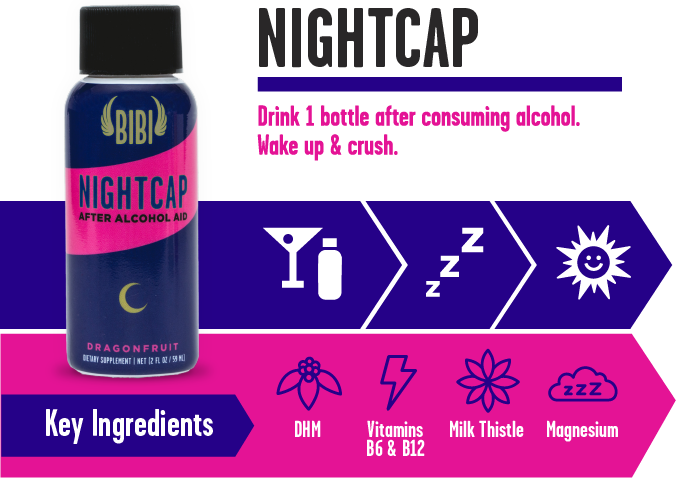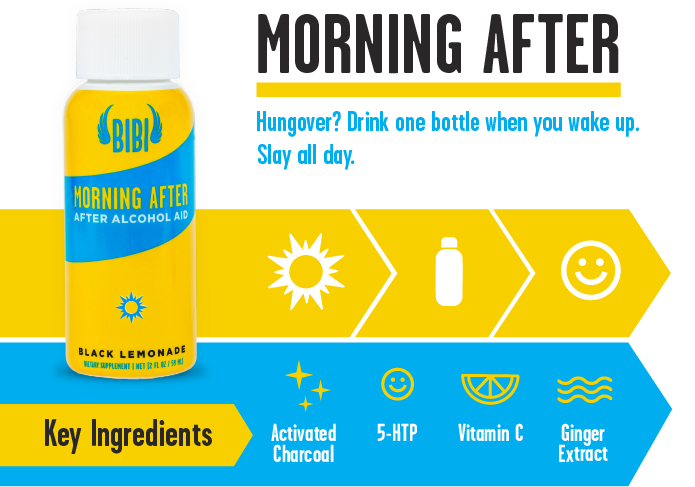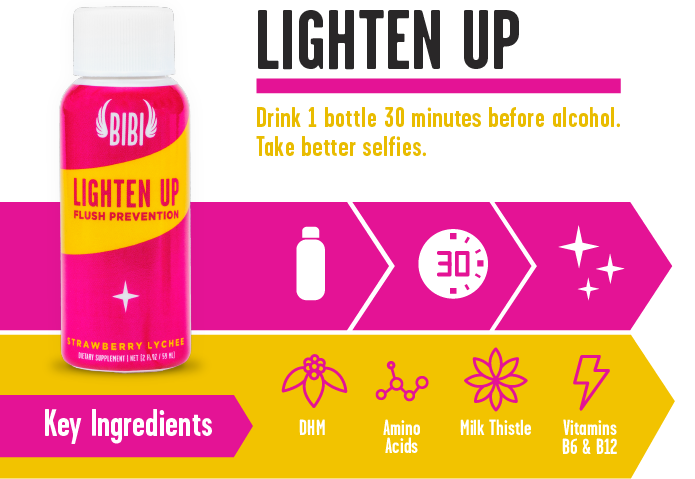 Tell your party animal friends about Bibi!


"My brain is clear. I don't have the fogginess I normally do."
Eric, Freelance Developer
"I ended up having a super productive day."
Jenn, Modernize
"My face didn't turn as red. My heart didn't race" 
Andie, Facebook


 

Help us spread the word, we can't do this without your support!


Jen successfully launched her first hangover product Before Elixir 3 years ago on Indiegogo. That product is now sold in over 150 stores and on Amazon. Conversations with customers and store managers inspired Jen to make improvements to Before Elixir to create Bibi.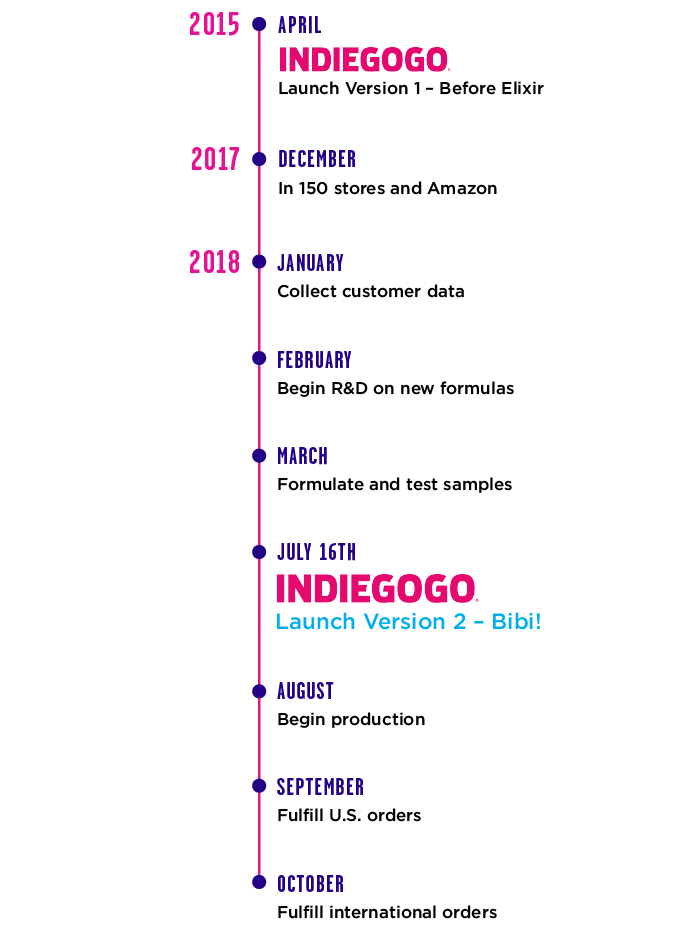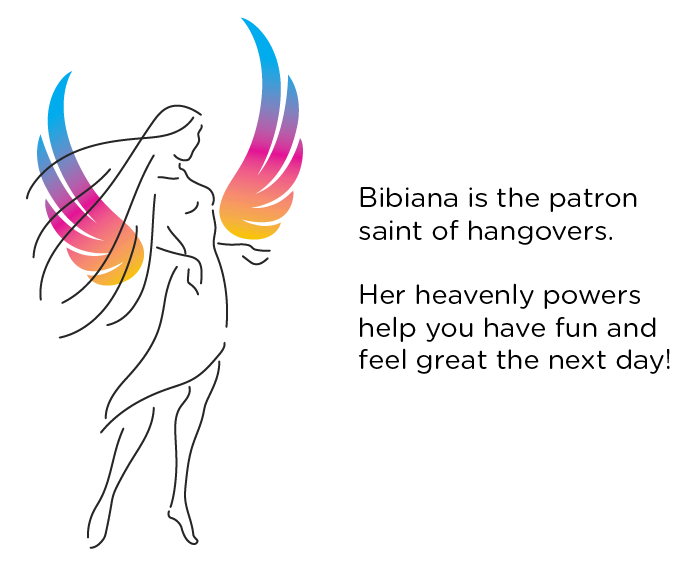 Sharing is caring 🙂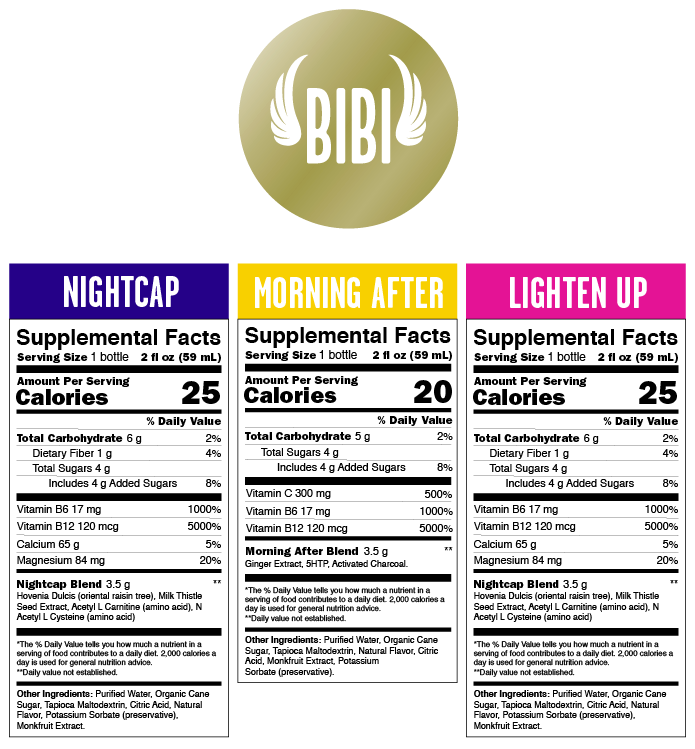 Why should I back this now?
Take advantage of the big discounts exclusive to Indiegogo. Our normal retail price will be $5 USD after our Indiegogo campaign ends on August 15. 
When do I take Bibi?
Nightcap – while you drink or before you go to bed
Morning After – when you wake up and feel rough 🙂
Lighten Up – 30 minutes before drinking alcohol and repeat as necessary
Can I take more than one at a time/per night?
Yes, it is common for users to take Lighten Up before drinking and Nightcap afterwards or a Morning After the next day. One Nightcap should be sufficient to prevent a hangover but you can drink a second bottle or drink Morning After the next morning. We recommend limiting it to 2 per night only because there is a large amount of vitamins in each drink, and taking more than that can upset sensitive stomachs.
Who is the 120 bottle pack for?​
Party animals! JK…If you are an event, wedding planner, or social chair, this is a great product to offer your clients/guests. It's an easy up-sell and they will love to give it to their guests. If you have a wedding, bachelor(ette) party, or corporate event coming up. If you lead a fraternity this will arrive just in time for rush week!
What is DHM?
DHM comes from a plant called Oriental Raisin Tree which is native to parts of Asia. This ingredient helps your body flush out acetaldahyde, the toxin that causes headaches, fatigue, anxiety, and nausea that are common to hangovers. It has been clinically shown to prevent hangovers and is the most powerful hangover preventing plant in the world.
What is Milk Thistle?
A powerful plant that cleanses out toxins from your liver and supports healthy liver function. It gives your liver a break so it doesn't have to break down toxins like acetaldehyde all by itself.
What is Activated Charcoal?
A fine powder made from coconut shells that is activated at high heat which creates pores in the powder that absorb toxins and impurities. It is a fast acting detoxifying ingredient in Morning After.
What is 5-HTP?
5-HTP is naturally produced by your body and works in your brain and central nervous system by increasing the production of seratonin (your happy chemical).  We put 5-HTP in Morning After to help drinkers recover mentally and physically the next day.
 
Are these drinks FDA approved?
Our drinks are considered supplements so the FDA requires our packaging and labeling to be FDA compliant, which they are! Our drinks are produced in a facility that is audited regularly by the FDA and is CGMP (Current Good Manufacturing Practicer) Certified which is regulated by the FDA. 
Can I fly with Bibi?
Yes! Each bottle is only 2 ounces/59 ml so is TSA compliant. You can easily fit them in your pocket or purse and take when you go out.
 
Is Bibi Natural?
YES! We do not use any artificial flavors or sweeteners, and use no coloring in our drinks. Other hangover products cannot claim this. Bibi is also made in the USA.
Is this for light drinkers?
Yes! Whether you have a few drinks or 10, alcohol takes a toll on your body. Bibi Beverages are the go-to detox drink for any drinking occasion.
Are there any side effects I should know about?
The large amounts of Vitamin B6 and B12 can make your pee more yellow in color 🙂 Morning After contains activated charcoal which has a gritty texture. 
How do I store these?
They are shelf stable and last for 1 year. You can also keep them in your fridge, handbag, or nightstand so they are ready for you when you need them!
What is flushing?/Is Lighten Up for me?
Do you flush red, feel hot, get headaches, or fast heartbeats when you drink? If so, you are part of a group of people who metabolize alcohol faster than average and therefore produce more acetaldahyde (a toxin). This condition is very hard on your liver because it has to work overtime. Lighten Up will aid your liver and help it flush out toxins more quickly AND prevent these uncomfortable symptoms.