BIDOO the Universal Portable Bidet | The discreet, portable and versatile solution for sparkling bum cleanliness anytime, anywhere.


Having a bidet is great.
Apart from the fact that it is undeniably the best solution to total bum-hygiene, it also saves us a ton on toilet paper consumption… and the number of trees killed for our lifetime supply of it.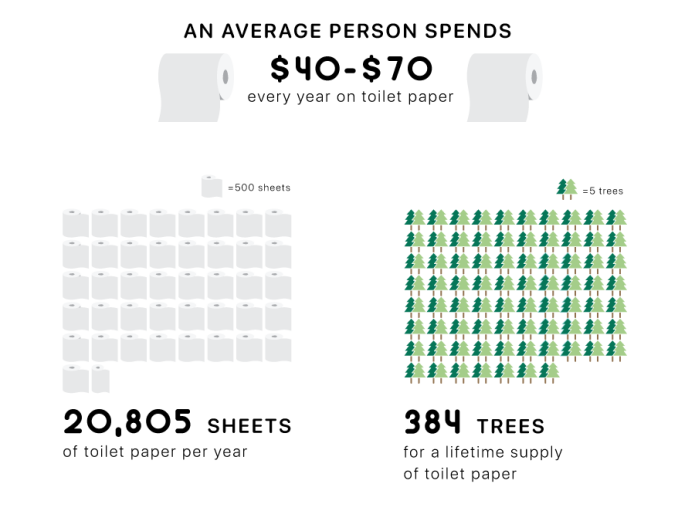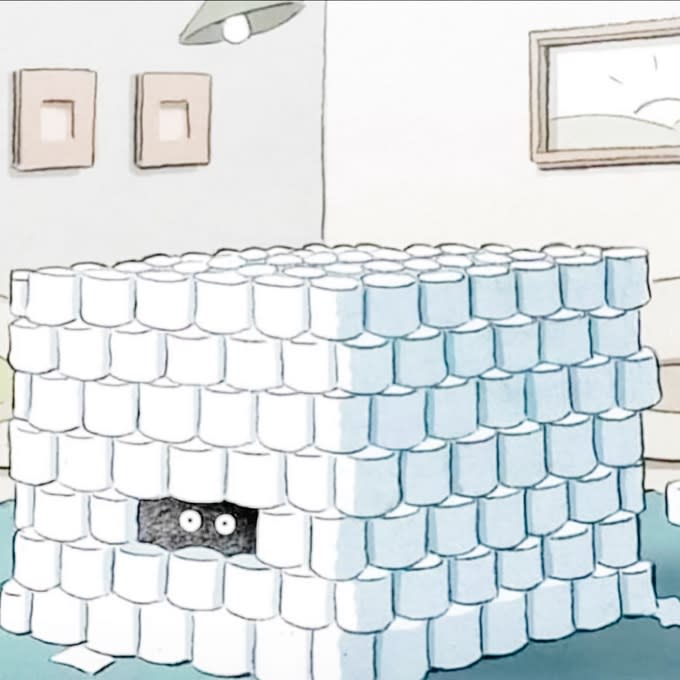 But there's simply no portable bidets that are good enough.
Automatic bidets are troublesome to charge, and manual bidets simply aren't portable enough, with their long nozzles and large bottles. The smaller ones are not ergonomic enough for easy squeezing and aiming. Many of them leak if there's water in them… we just simply couldn't find the right one.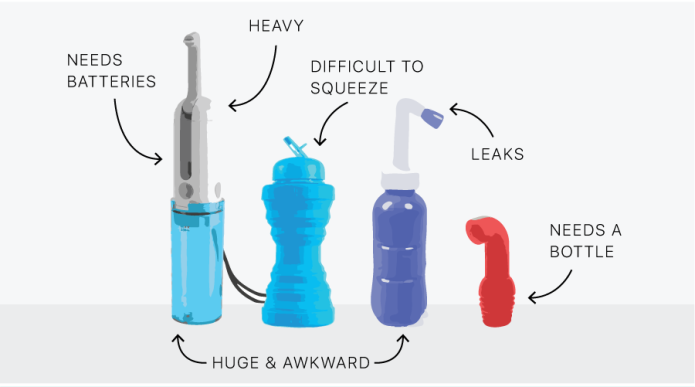 Plus, filling a bidet at the public sink gets you weird stares.
There is still an unspoken taboo about using the bidet in many parts of the world, and because of this, using bidets outside of the home might be subject to curious stares which can be uncomfortable to the user. 
So, we developed the solution.

A universal plug, bidet-style.
Our Bidoo™ Nozzle fits to most common PET bottles so you can use most available water bottles in your bag without compromising on space.
So for those times you're really short on space, just pop the Nozzle in your pocket, and you'll have a bidet with you for those emergency moments! 
Ergonomically designed for the best squeeze.
We spent months researching and testing the best materials, bottle shapes and nozzle lengths… even down to the angle of spray- so that comfort comes out tops during the entire washing experience.
Seal in your own water source anytime, anywhere.
Say goodbye to filling bidets at the sink in public restrooms while people stare. Every Bidoo™ has its own cap to seal in the water so you can have a water source with you at all times and places.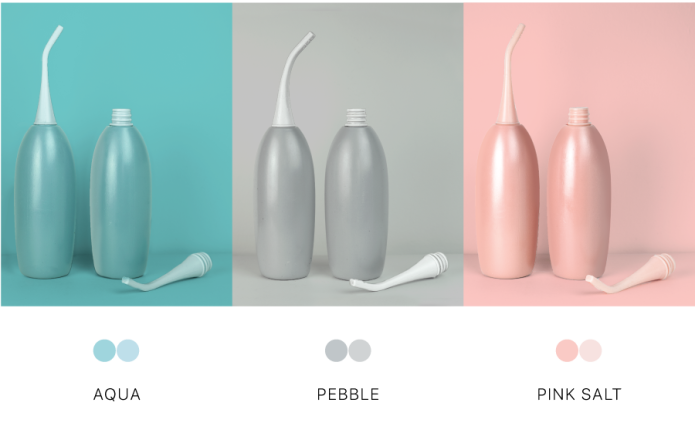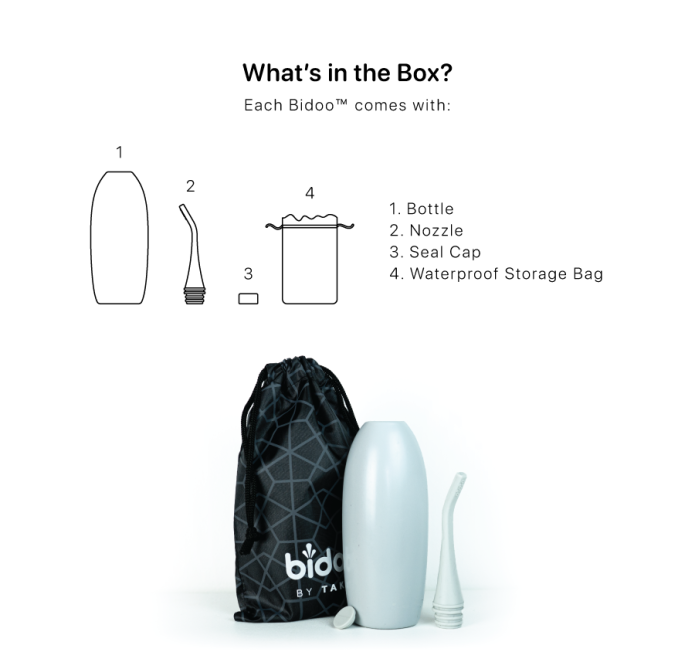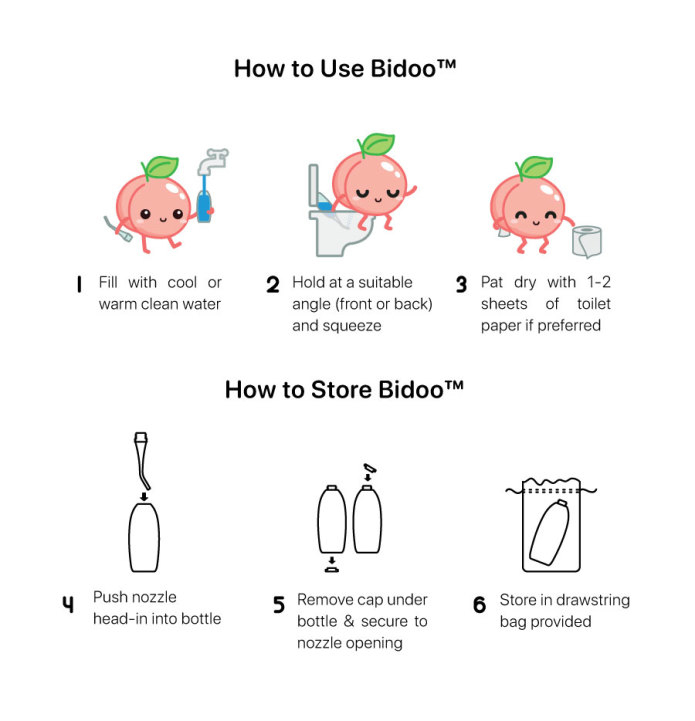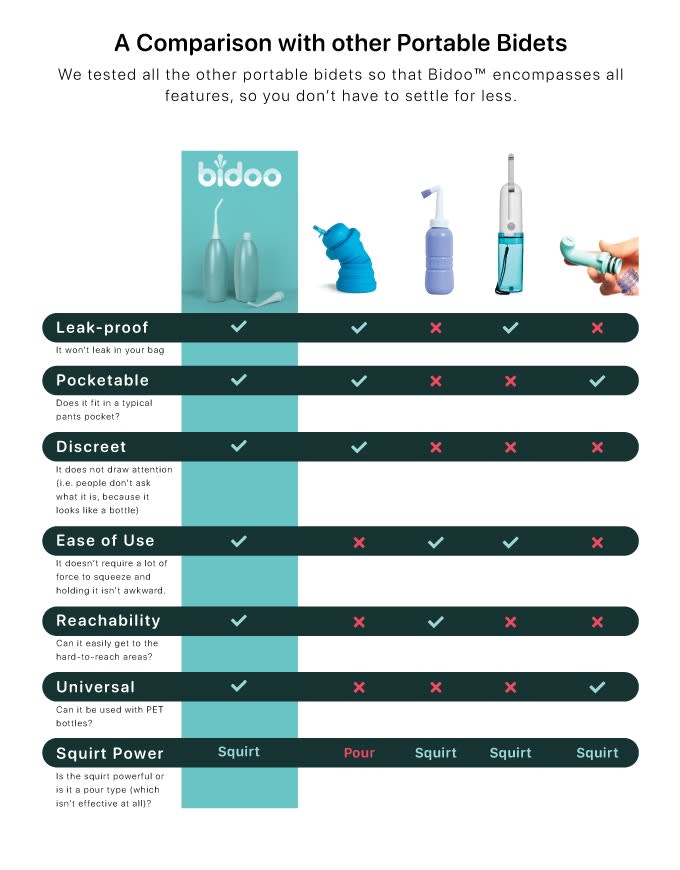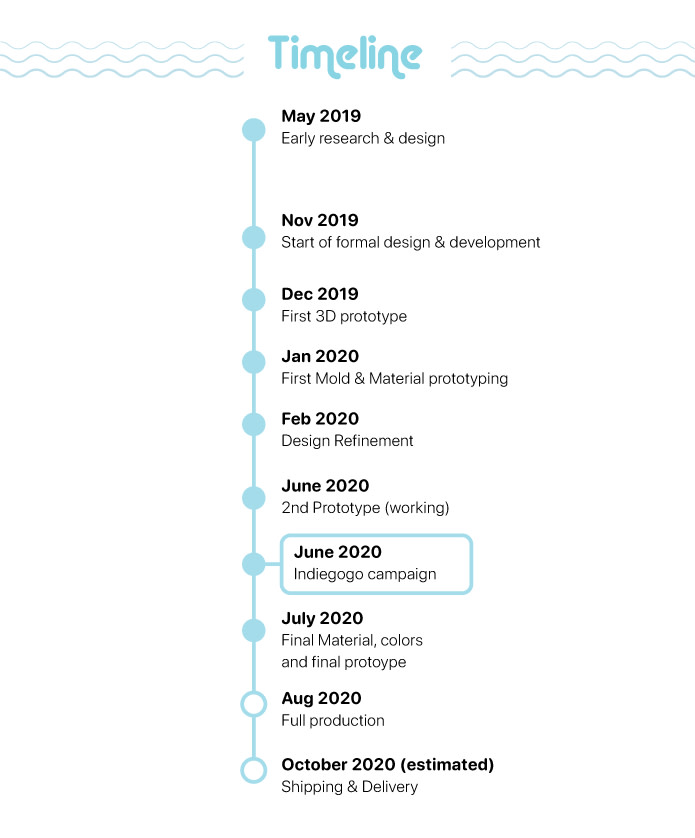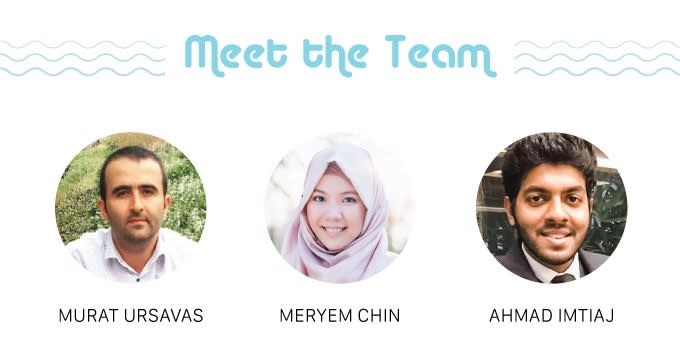 Murat Ursavas is the co-founder of Bidoo™. From a young age he was trained to have a keen eye for marketing while selling electronic products at his parents' store. He is our resident business strategist expert.
Having moved and lived in multiple countries all over the world, his expertise surely lies in understanding differences in cultural nuances and people's behaviour. His passion for entrepreneurship and business as well as his avid interest in travel has accumulated to multiple successful crowdfunding projects over the short span of 3 years.
Meryem Chin is a co-founder and designer at Bidoo. In 2012, Meryem graduated from the School of Design and Environment in the National University of Singapore, with a thesis focused on merging sustainable practices into existing consumer behavior and manufacturing practices.
Currently living in Germany, she is on a mission to create well-designed, durable products which could potentially lessen the burden on the environment. With this project, she hopes she could contribute a universally adaptable travel bidet that can be used in all situations and places, lessening the impact of the toilet paper industry.
Ahmad Imtiaj is the cool PR guy- he's in charge of letting the world know what awesome things are brewing at Bidoo. Trained as a consumer insight analyst, he specializes in exploring the imaginative world of consumers and accommodating to their needs accordingly.