Black Ink Coffee Company | We make damn good coffee!
Black Ink Website
Follow us HERE at blackinkcoffee.com
Our Story
The idea behind Black Ink Coffee Company came to me while I was deployed. As I spent most of my free time thinking about what I wanted to do when I returned home, I realized that there was only one thing that made sense… coffee!
Coffee has always played a special role in my life, especially growing up. The aroma alone makes me feel pure nostalgia which is probably why I enjoyed drinking it so much while I was deployed, it was a taste of home.
Another reason that I knew I had to pursue coffee roasting was because I was inspired by the acts of altruism within the coffee industry. You probably wouldn't know this unless you have been deployed, but coffee roasters send free coffee to deployed military members all of the time. 
When I received my first care package of coffee, that little taste of home made all of the difference. I knew I had to one day return the favor and pay it forward with my own coffee.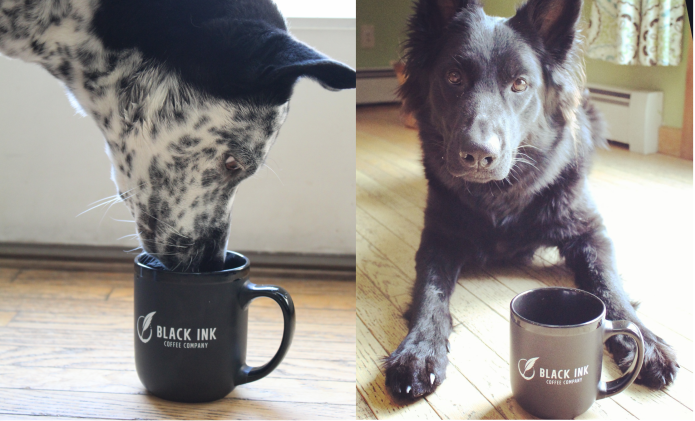 Our Mission
To offer specialty fair trade coffee to our customers through a direct partnership with farmers. Being fair trade means we are offering our customers a healthier cup of coffee while also paying the farmers what they deserve. 
We aim to create an open line of communication with these farmers, giving us a personal relationship with our supplier, and an overall better product for our customers. In time, we will move from fair trade coffee to direct trade coffee.
Additionally, Black Ink Coffee Company encourages a sustainable lifestyle which is why we will be offering biodegradable products, ensuring the smallest carbon footprint possible. 
It is our goal to have Black Ink coffee selling in local restaurants, breweries, and markets while also selling globally through our eCommerce site. We have already received interest from many local businesses and are extremely excited to start filling these orders.
Why Drink Black Ink Coffee?
Most people will spend hundreds of dollars a year on coffee from places like Dunkin' Donuts and Starbucks, even though it is over priced, poor quality and treated with chemicals. Yet, many have a hard time paying a few extra dollars on a better bag of coffee for home, even though it is a much cheaper alternative… and it tastes better!
Not only will our coffee be cheaper and better quality than what you are buying from fast food services, it is going towards a great cause. With fair trade coffee, the price per pound that farmers receive is much higher than commodity bought coffee, which helps with the production of a healthier crop.
Additionally, Black Ink Coffee Company will be giving back to more than just our suppliers and customers, but to the veteran, farming and Maine communities.
What Makes Us Different?
Optional Subscription Plans
Steeping Bags & Single Serving Pods
Environment Friendly and Sustainable Approach
Supporting Other Veteran Businesses
Cryptocurrency Friendly
Follow Us @ blackinkcoffee.com