Bo & Vine Burger Bar | A handcrafted burger bar where vegans and carnivores can put aside differences and just be #foodies.
NEW stretch goal: $15,000

#MakeSalemAwesome
Hi, we're Mike, Brian, and Matt – Owners at Bo & Vine and Salem locals experiencing change in this city like we've never seen before. In fact a recent article by LendingTree.com ranked Salem as the 2nd-fastest changing city in the country. This May we're opening a new, modern burger bar experience featuring a menu both carnivores and vegans will get excited about!
We'll offer handcrafted burgers, unique sauces, housemade fries & tots, fresh salads, creative (and adult) shakes, and of course local beer & wine pairings.
We believe a unique, local food scene contributes to a strong city. Together with other local restauranteurs we want to #MakeSalemAwesome.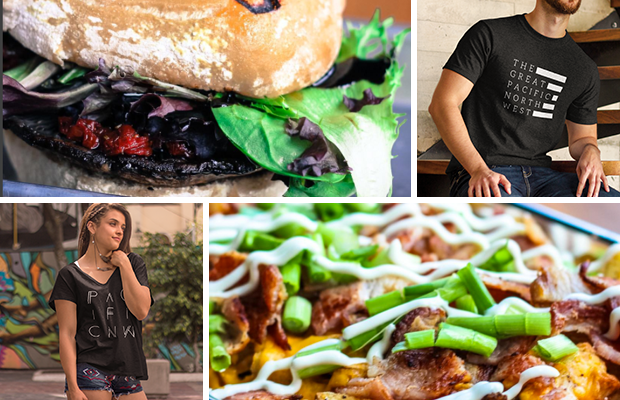 We're Doing This!
With more than 25 years of combined experience in running successful restaurants and creative marketing campaigns, we're excited to bring Bo & Vine to Historic Downtown Salem. Starting a restaurant is hard … succeeding is even harder. Our community has been incredible in supporting us since we first introduced our idea months ago.
We're doing this, it's happening! We're inviting you to get behind it, and we're offering some awesome discounts, swag, and experiences to help you get on board.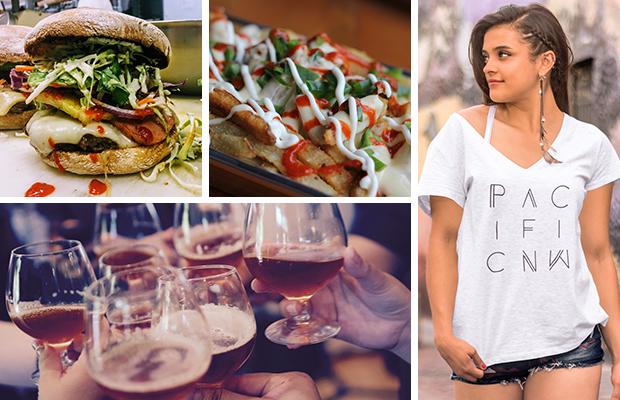 Our Fundraising Goal
Our original goal was $7,500, but because of your generosity we hit that in less than 72 hrs! So, we've decided to add a stretch goal of $15,000 and included some new perks! We can make a little generosity go a long way. The investment you make will contribute to a great experience each and every time you walk through the doors – from the unique food to the classic, modern vibe. Bo & Vine will be the kind of place you'll want to visit often, and a "must-see" for your visiting friends and family.
All our perks put the focus back on Salem – from locally-designed t-shirts and handmade pint glasses, to Salem events and supporting local small businesses. It's all about putting the spotlight on a growing, thriving city!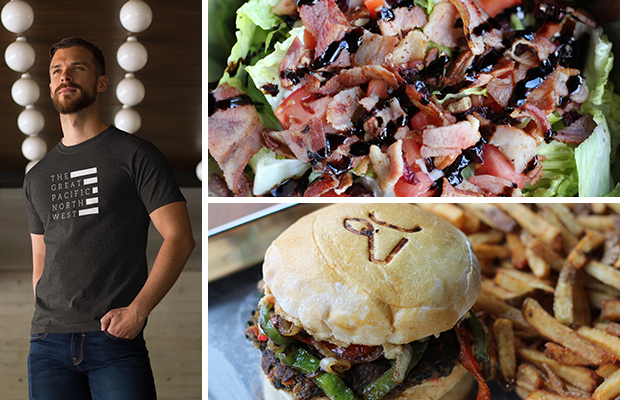 What's Next?
If you've been following us on Instagram or Facebook you know we've been taking you along for the ride since day #1. We're continuing the historic restoration of our space in Downtown Salem. We will continue to update you on our progress with the hope for a mid-to-late May launch!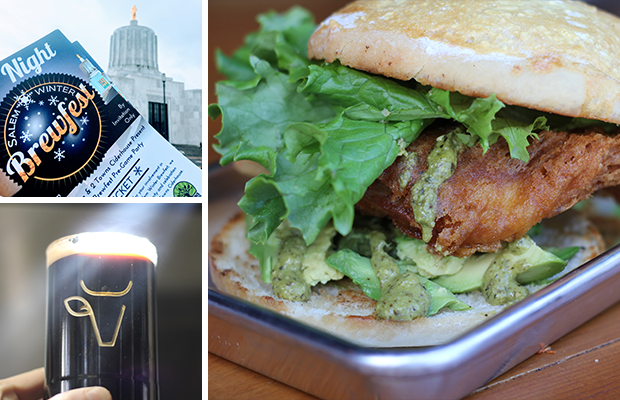 Other Ways You Can Help
Maybe you can't afford to invest in us, but that doesn't mean you can't help!  Share this campaign with your friends on social media, cheer us on from the street, or come visit us and grab a snack when we open. Your support means so much to us!