BodyFly: 1 Device to Workout Every Muscle at Home | 250+ exercises. 200 lbs resistance. 1 compact device. Best at-home strength training money can buy.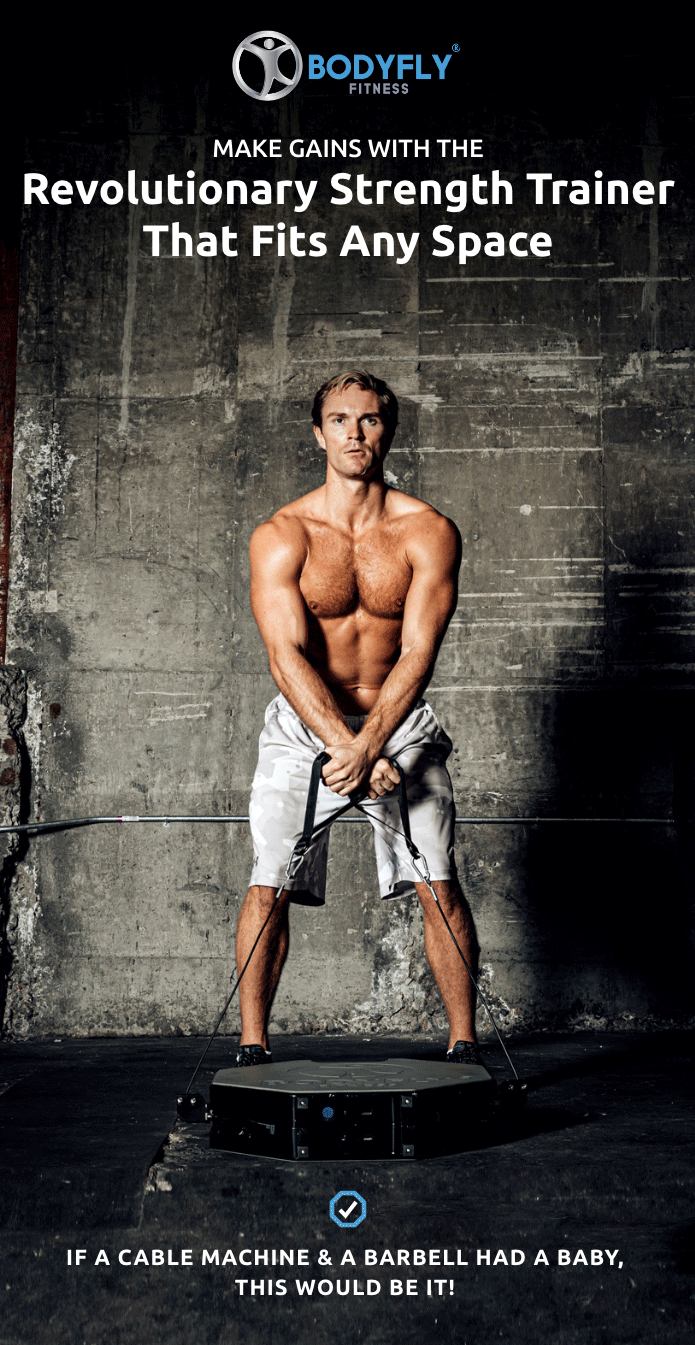 BodyFly is the ultimate at-home workout device for sculpting muscle and burning fat without turning your living room or bedroom into a gym. This small machine has powerful steel cables accompanied by 6 versatile attachments and generates up to 200 lbs of resistance.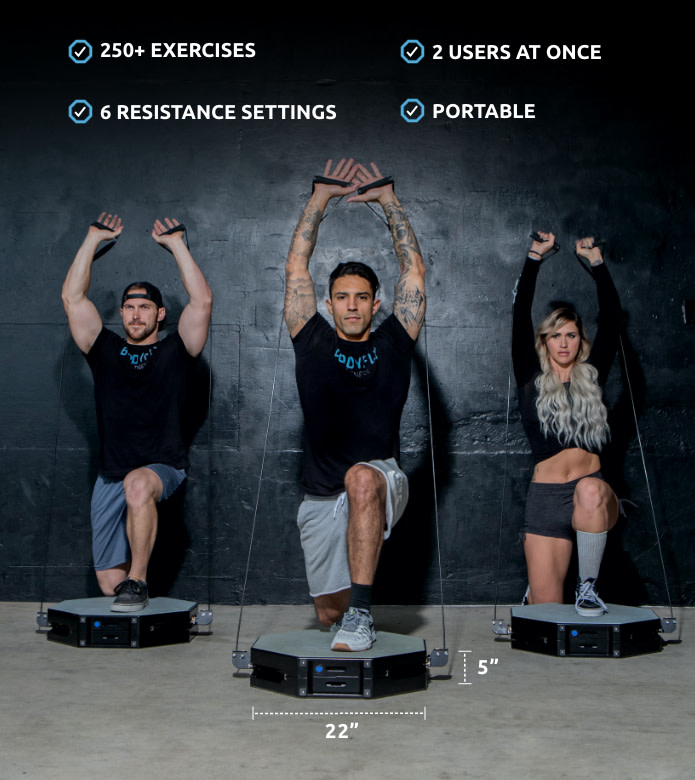 You can do 250+ exercises making BodyFly the optimal piece of equipment for staying in the best shape of your life.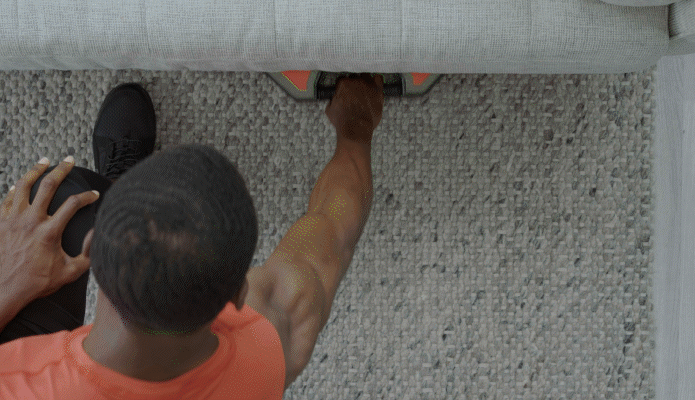 No more waiting for machines or struggling to find time to go to the gym. Get a complete body transformation right at home!

BodyFly lets you maximize your time and pack on muscle right in your home. With 250+ exercises and up to 200 lbs resistance, you'll never get bored or plateau.

The compact cable machine single-handedly allows you to target your back, chest, arms, legs and core. Unlike bands where resistance changes constantly during exercise, BodyFly's patented technology maintains constant linear and horizontal resistance, making exercises smoother and more efficient.
This incredibly powerful and stable resistance is possible in BodyFly because of the latest advancements in gas shock technology. You're basically working out against the force of something that is able to rebound the weight of a car!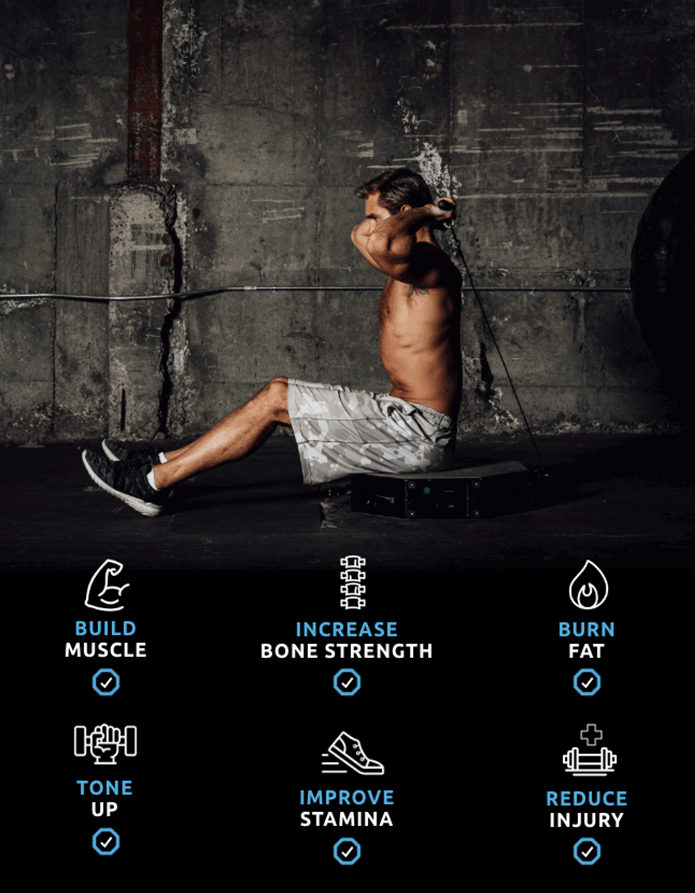 The BodyFly Cable System was created by former US Military Veteran, Kareem Smith, and former Wide Receiver/Special Teamer for the San Diego Chargers, Seyi Ajirotutu.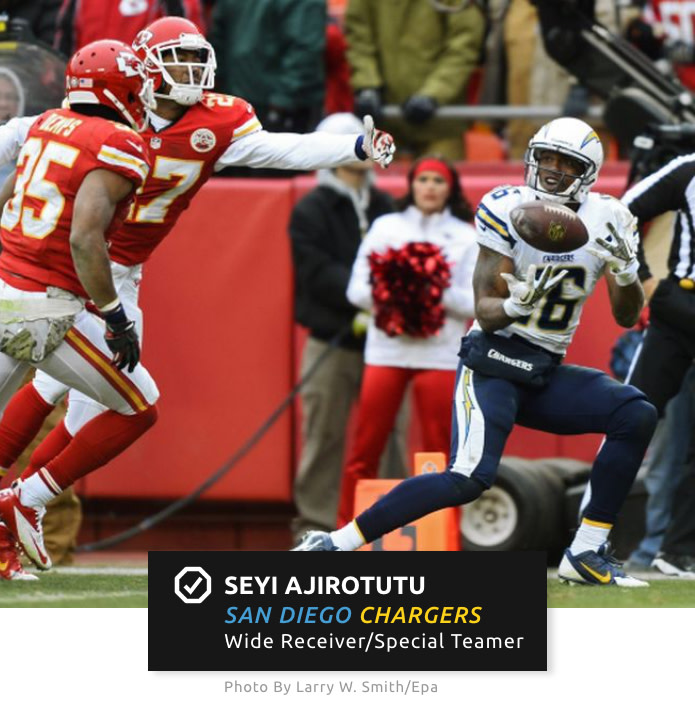 When Kareem was aboard the USNS Mercy, the gyms were small and crowded by the ship's crew. Working out was a hassle and he envisioned a better way to get a powerful workout without much space.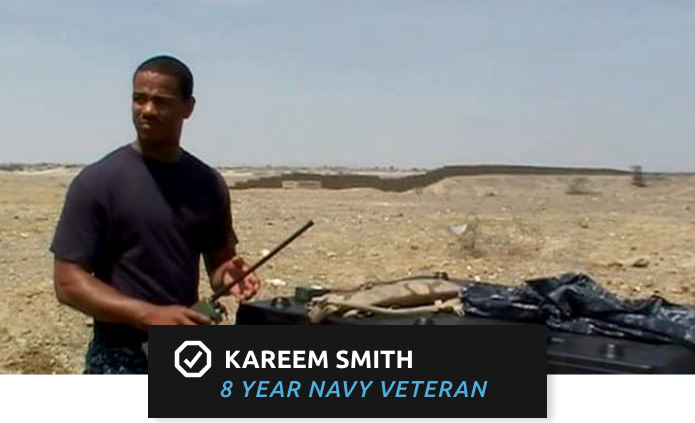 Once he returned to San Diego, he shared his idea with Seyi and close friends. Those initial conversations instantly revealed how revolutionary their compact gym idea was and they immediately started working on a prototype.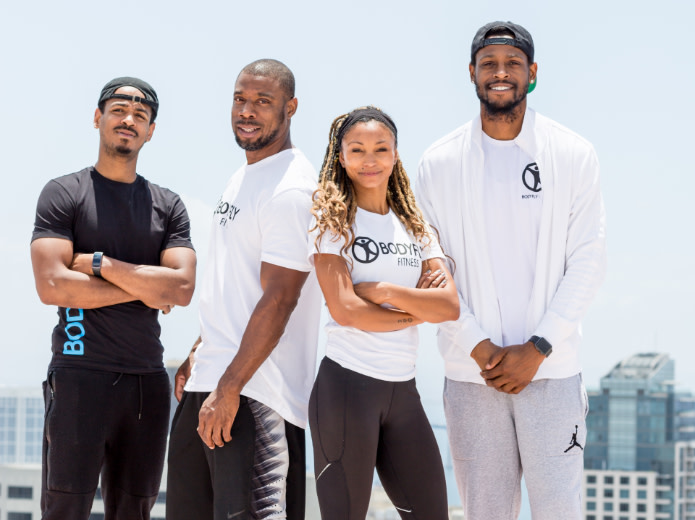 Now, 5 years and 4 product iterations later, BodyFly is ready for market! Currently, there is no machine with the same functionality and size as BodyFly.

No need to stress about setup or pay any installation fees, BodyFly comes fully assembled so you can exercise the moment it arrives!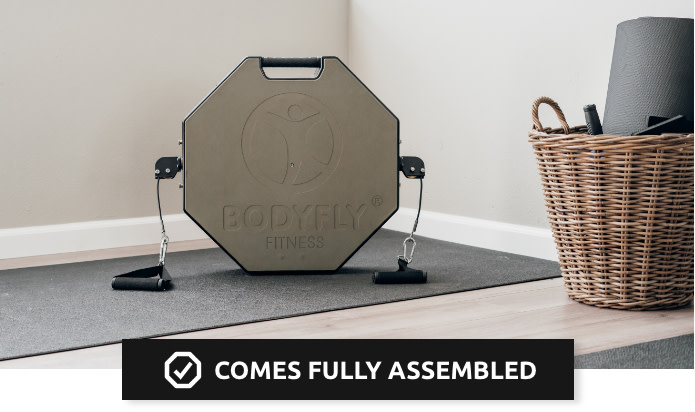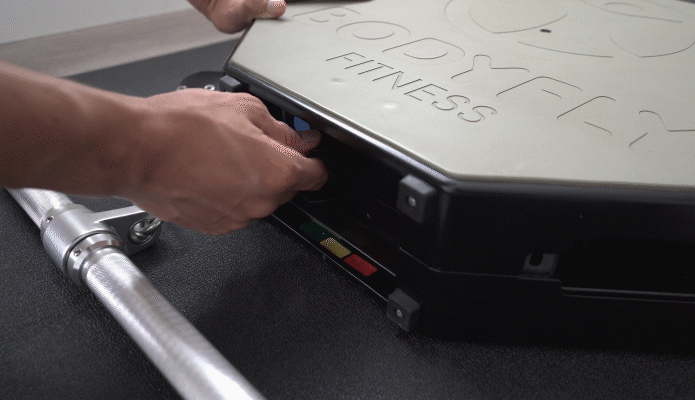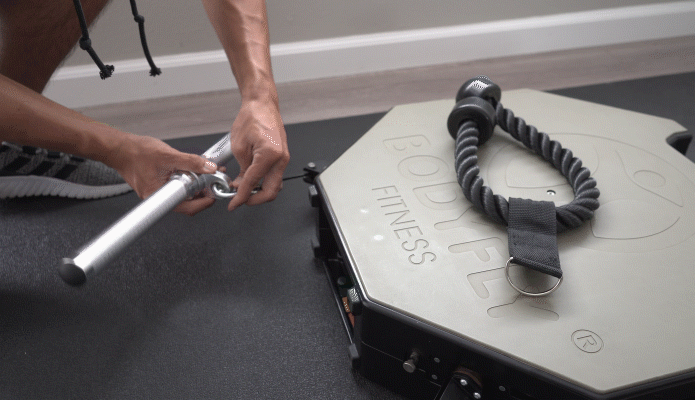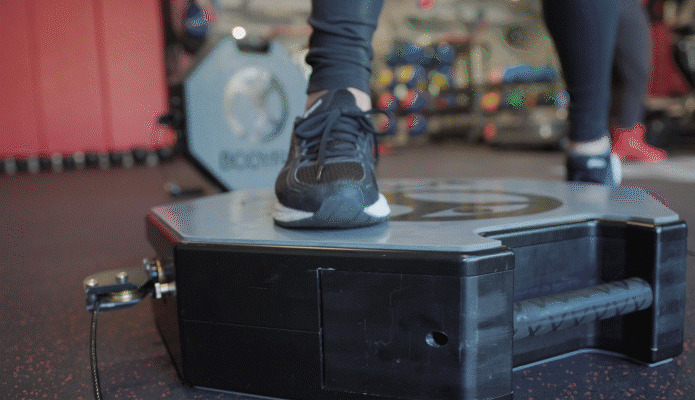 BodyFly is your new everyday trainer. Whether you want strength training, pilates, yoga, sports-specific training or cardio—it can all be performed with Bodyfly!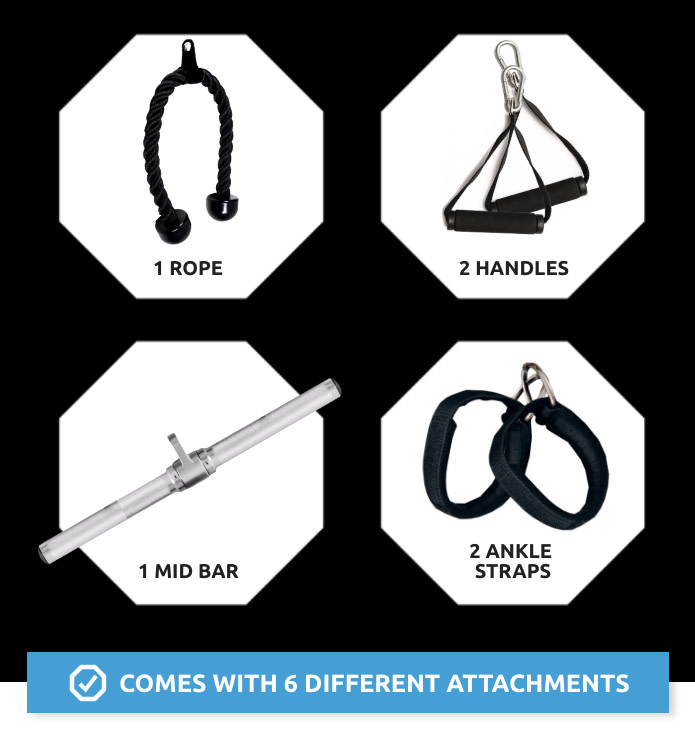 BodyFly comes with 6 different attachments to accommodate your preferred exercise and training style.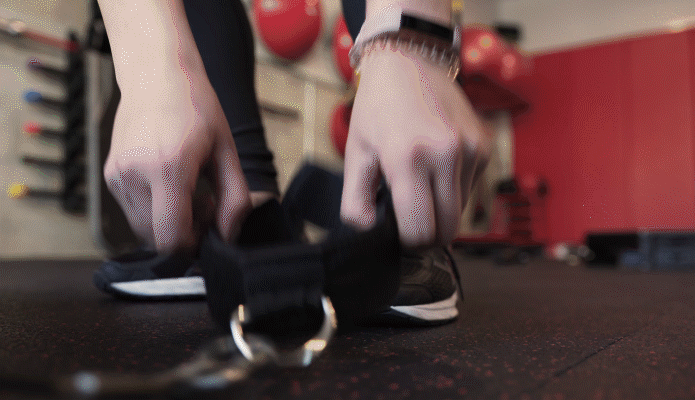 Forget carrying weights back and forth at the gym. BodyFly cables have 6 resistance settings, up to 100 lbs per cable! Change variable resistance with the click of a lever for the maximum workout in the minimum amount of time.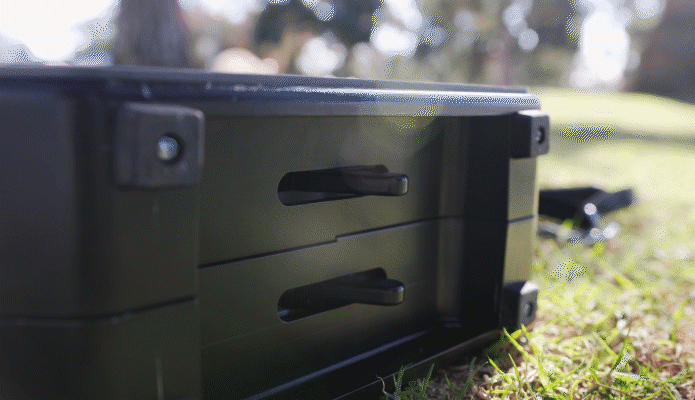 There are Green, Yellow and Red toggle selectors that control the specific resistance within those ranges.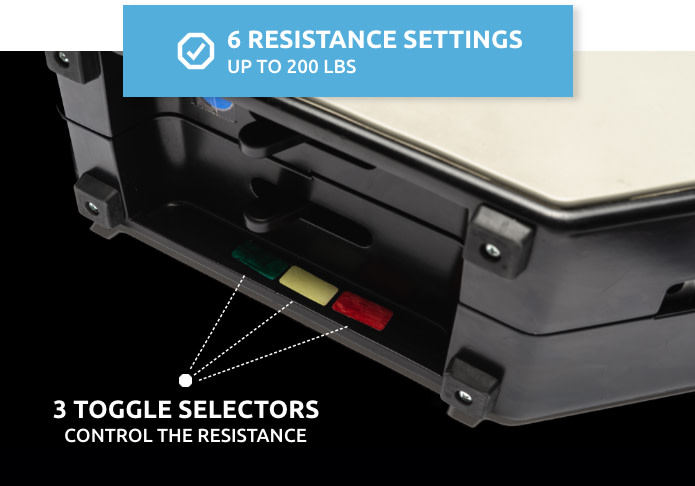 Your BodyFly comes with 12 interchangeable resistance shocks. This gives you more precise customization of resistance settings so you can move up or down in resistance.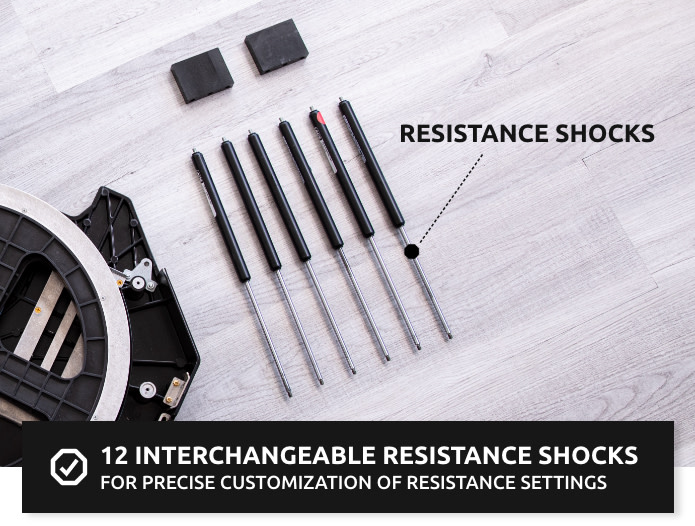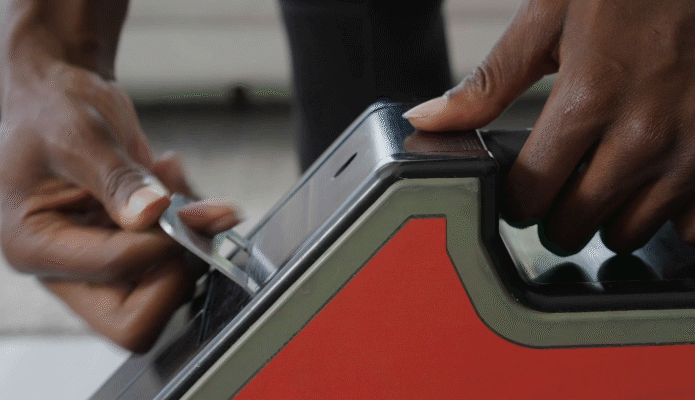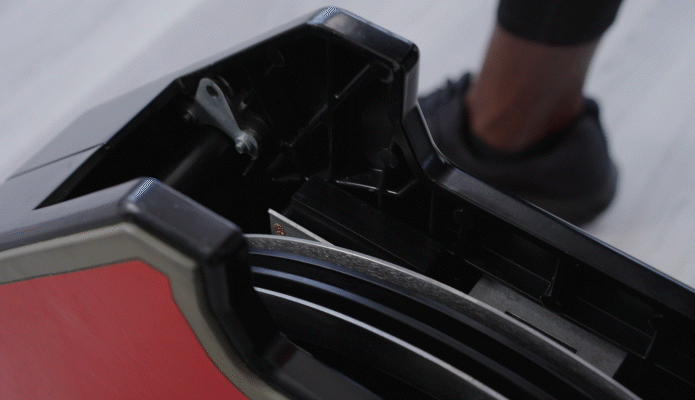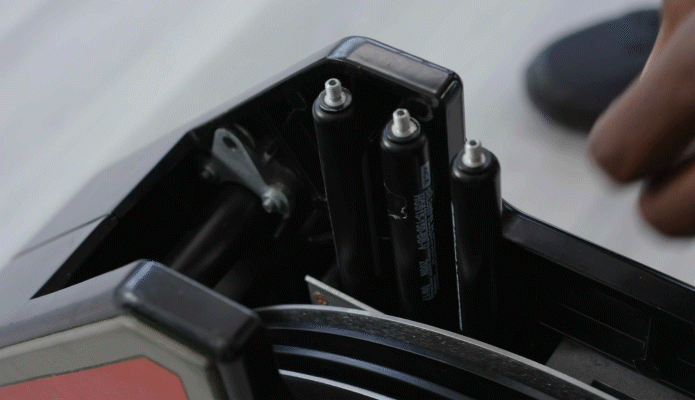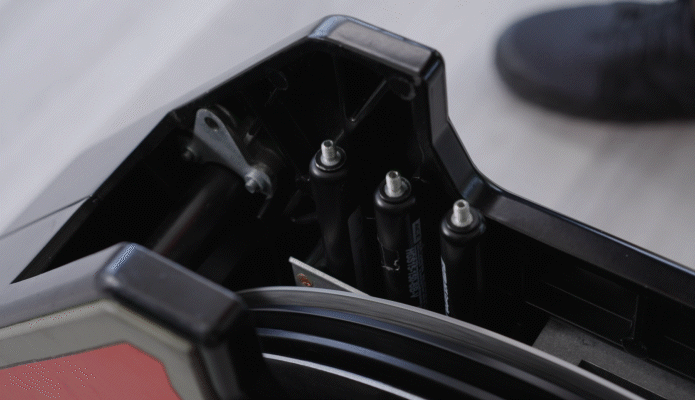 All you need to workout with BodyFly is a 4×4' space! It's so compact it works for even the tiniest apartments without any rearranging! Plus, it's only 45lbs, making it easy to stow away after your workout.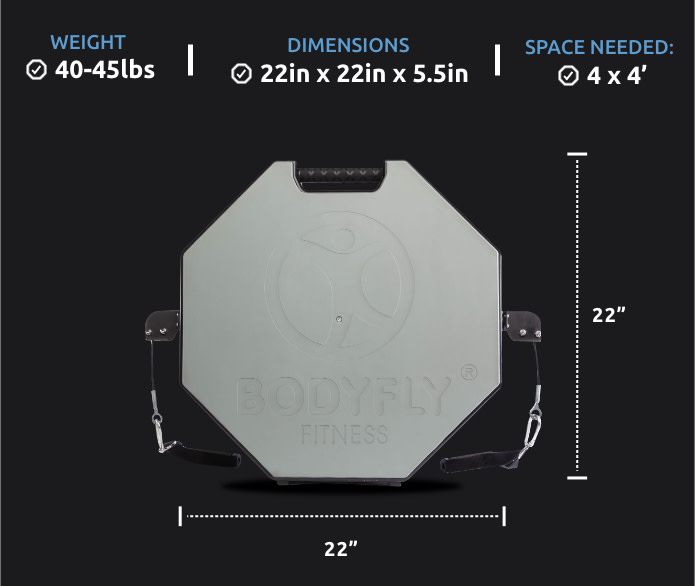 It doesn't matter if you live in a studio apartment, as long as you have 4×4' of space, you can workout with BodyFly!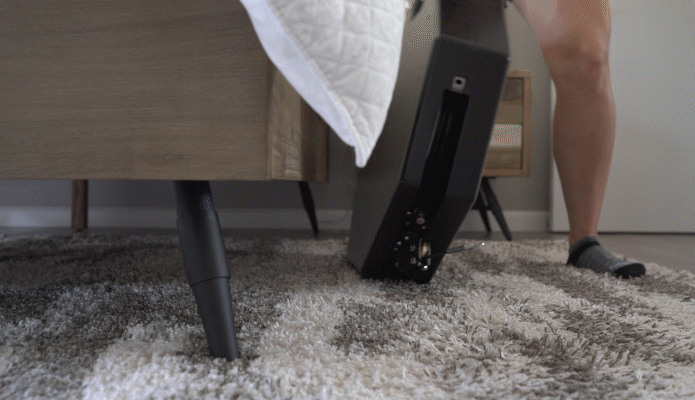 Unlike typical functional trainers that are permanently installed or weigh hundreds of pounds, BodyFly is portable. Its lightweight design means you can get a pro-level workout anytime, anywhere. Take it outside or transport it anywhere you want to workout, like the park, beach or backyard.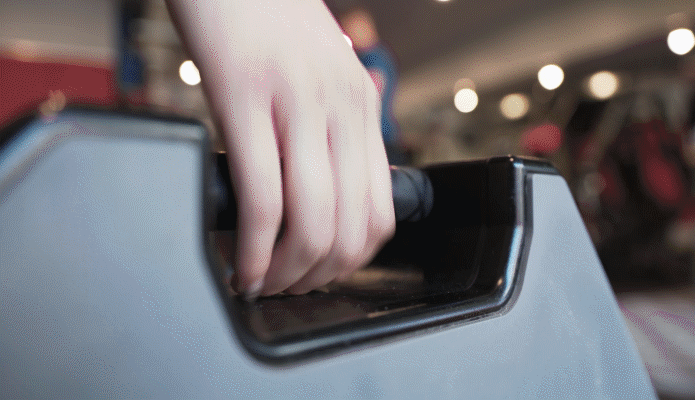 At 45lbs and 22in x 22in x 5.5in, BodyFly can travel with you on your longer trips by car, plane, or train.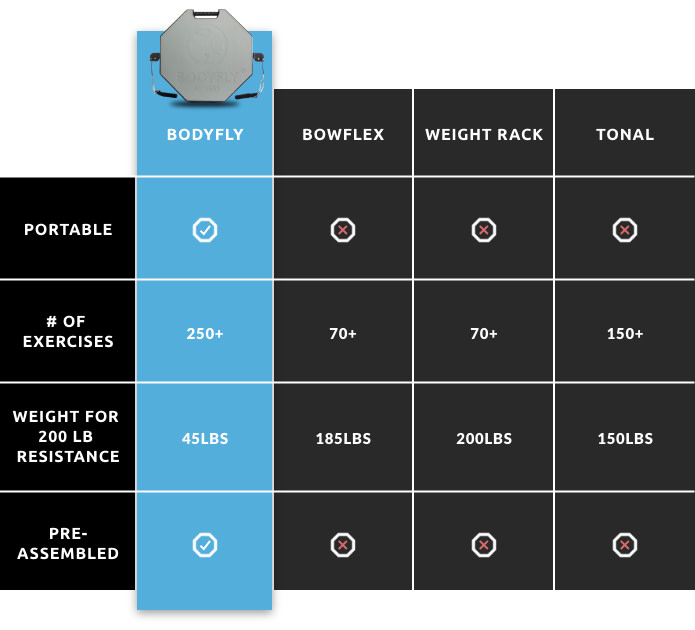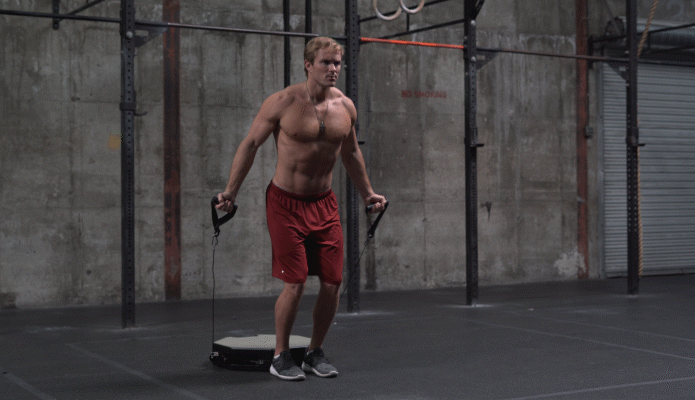 BodyFly supports users up to 275lbs. BodyFly's resistance mechanism uses steel-wrapped cables, NOT bands, and the platform stays in place during use.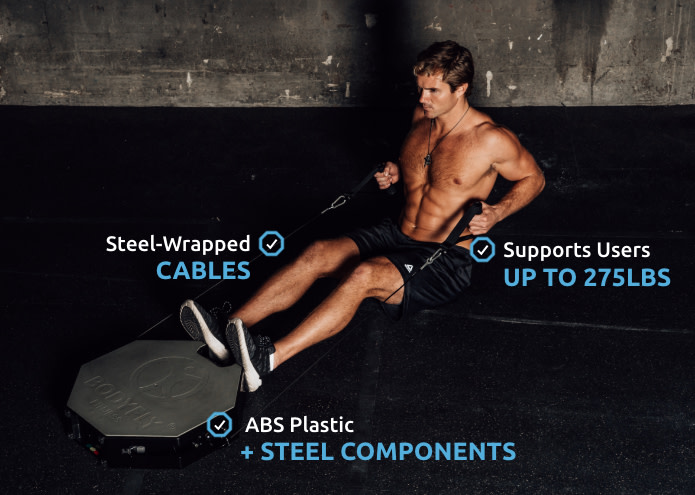 Our home version will be made of a combination of ABS plastic and steel components for structural support.

Most home fitness equipment doesn't allow for multiple users—BodyFly does!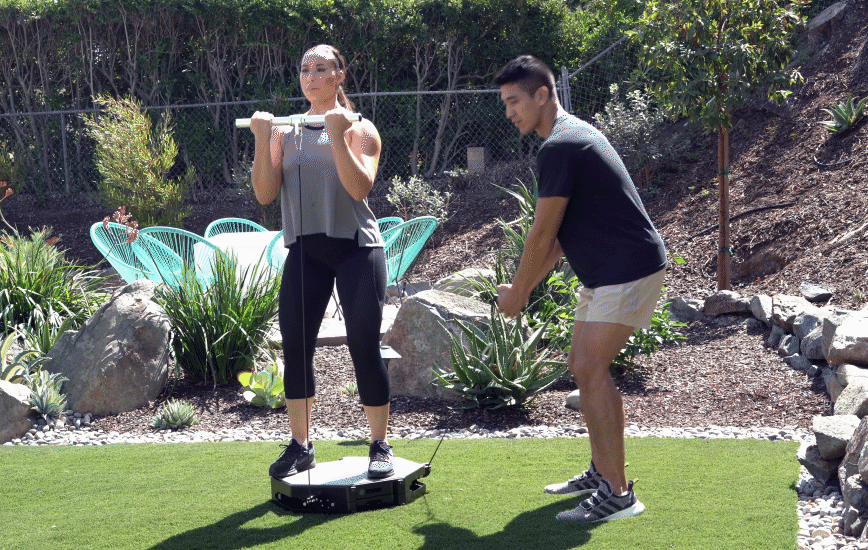 BodyFly's unique design lets 2 individuals workout simultaneously without interrupting each other. Hello couples workouts!

Each BodyFly comes with a detailed user manual, exercise chart, and 21-day workout challenge to kick-off your new routine!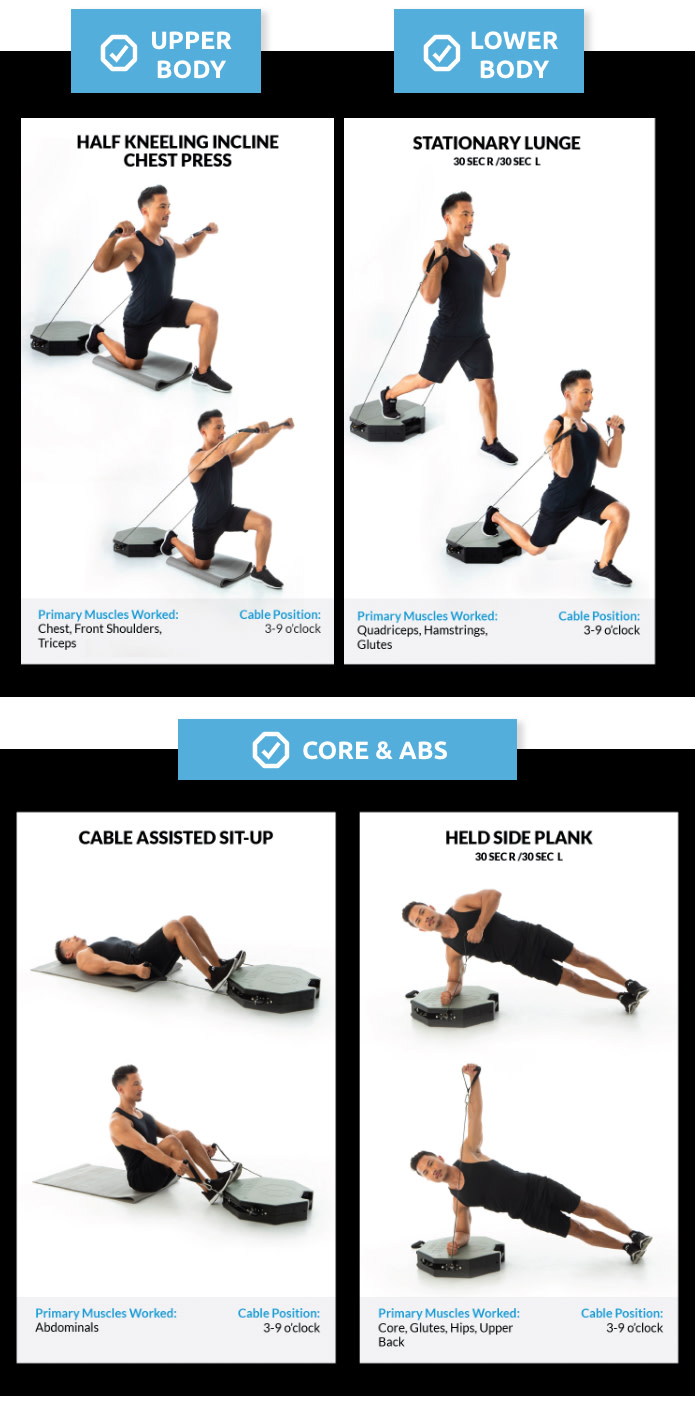 BodyFly Fitness' 21-day workout challenge was created by world-renowned fitness professionals Linda Shelton and PJ Stahl. The program gives you 3 weeks of circuit training with 6 days on and 1 day off.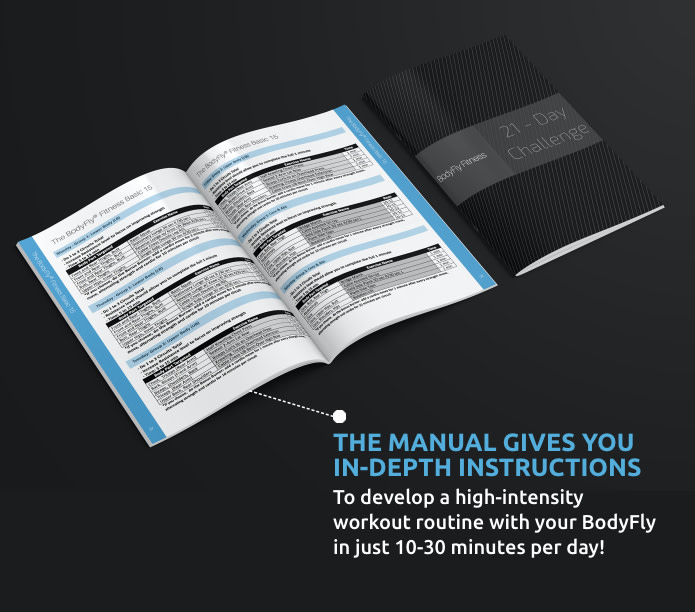 Keep your workouts fresh with pre-recorded or live fitness classes, and 1-on-1 personal training with certified BodyFly trainers. We partnered with OnPodio, a subscription-based software app that has 24/7 online video content you can access on your phone, tablet or smart TV devices.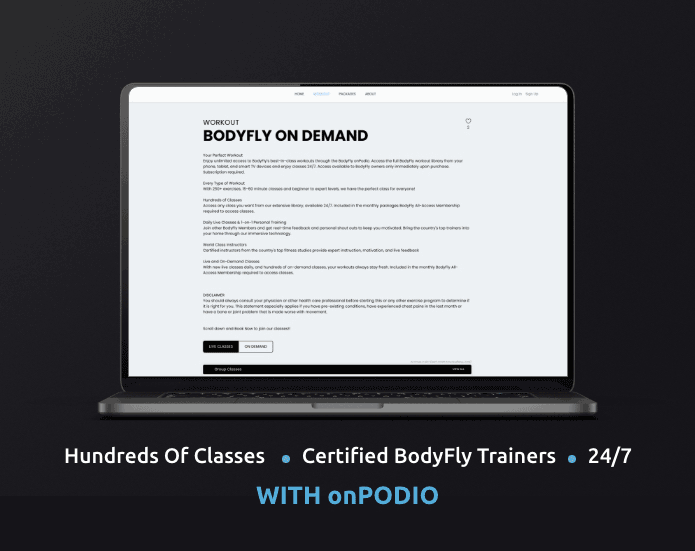 BodyFly's safety system retracts cables internally if you release or drop the handles while exercising. You'll never have to worry about dropping weights on yourself or resistance bands snapping and causing an injury.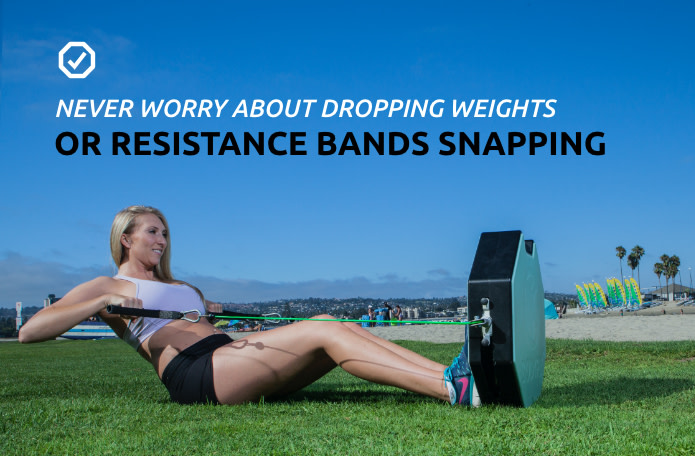 Whether you've just conquered your first push-up or you're practically a pro athlete, BodyFly's unique design offers 6 different resistance settings so you can work up to achieving your goals anywhere you want to workout!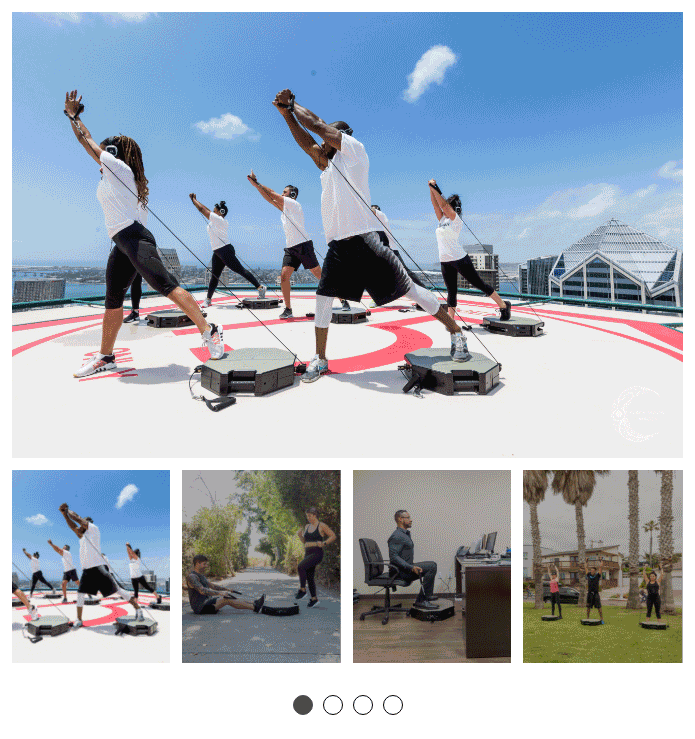 You can get in a workout rain or shine, sleet or snow!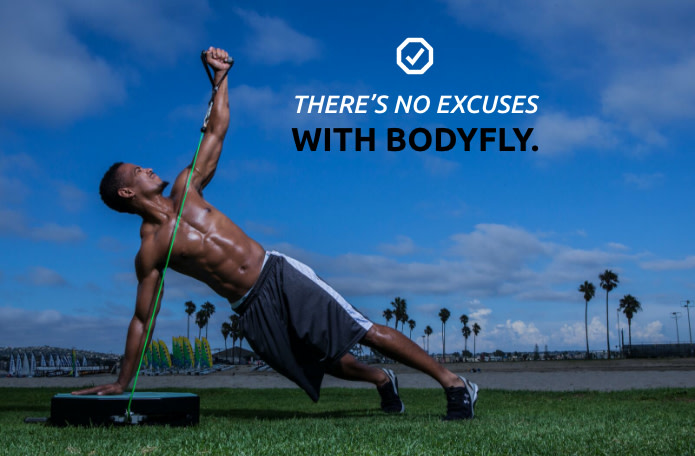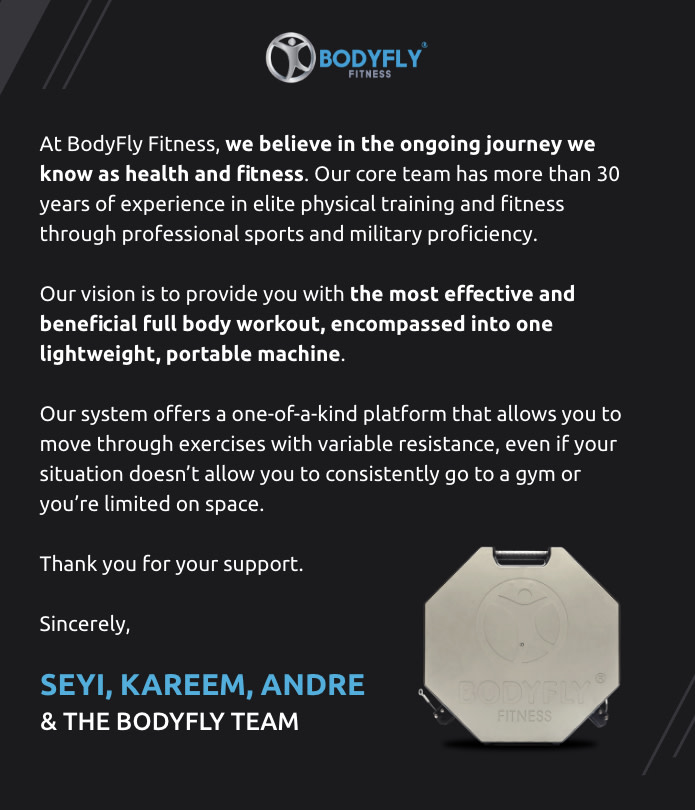 Unlike most at-home workout devices that come in 1-2 colors, BodyFly has 6 colors to choose from.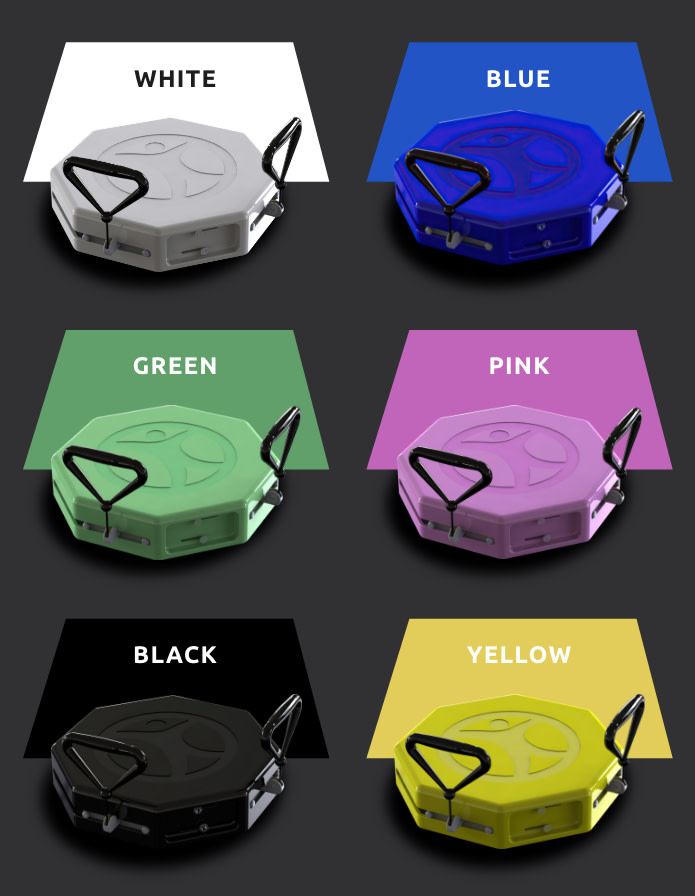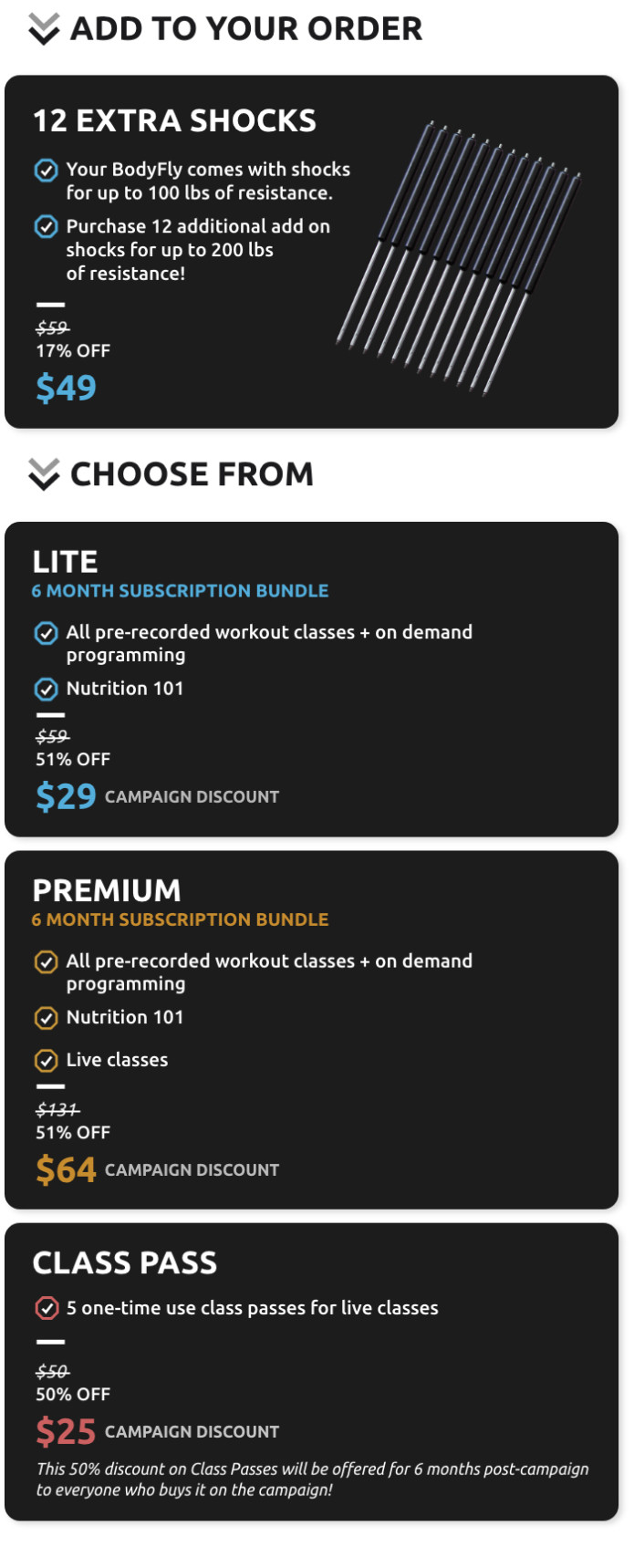 New to Indiegogo? No problem. Follow these simple steps to get your own BodyFly.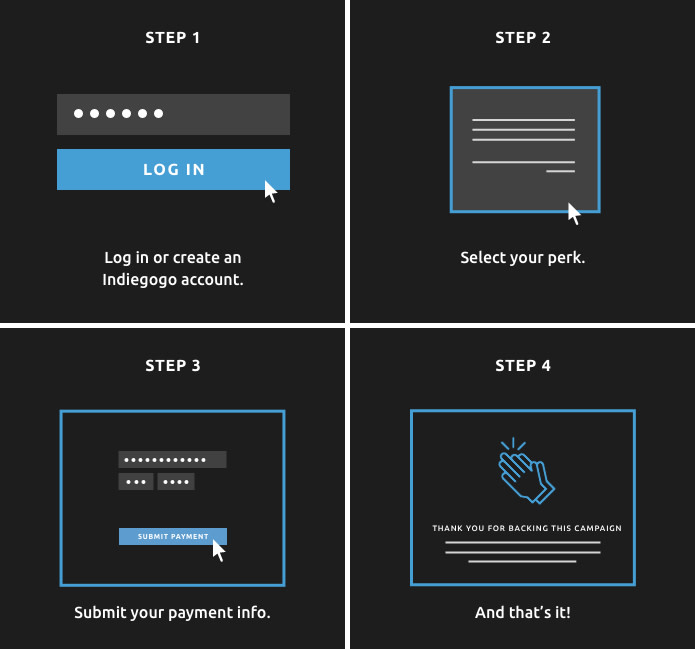 At the end of the campaign, we'll send you a survey to get your shipping information and deliver your BodyFly when manufacturing is complete!

What's included with the product? What should backers expect to get in the package?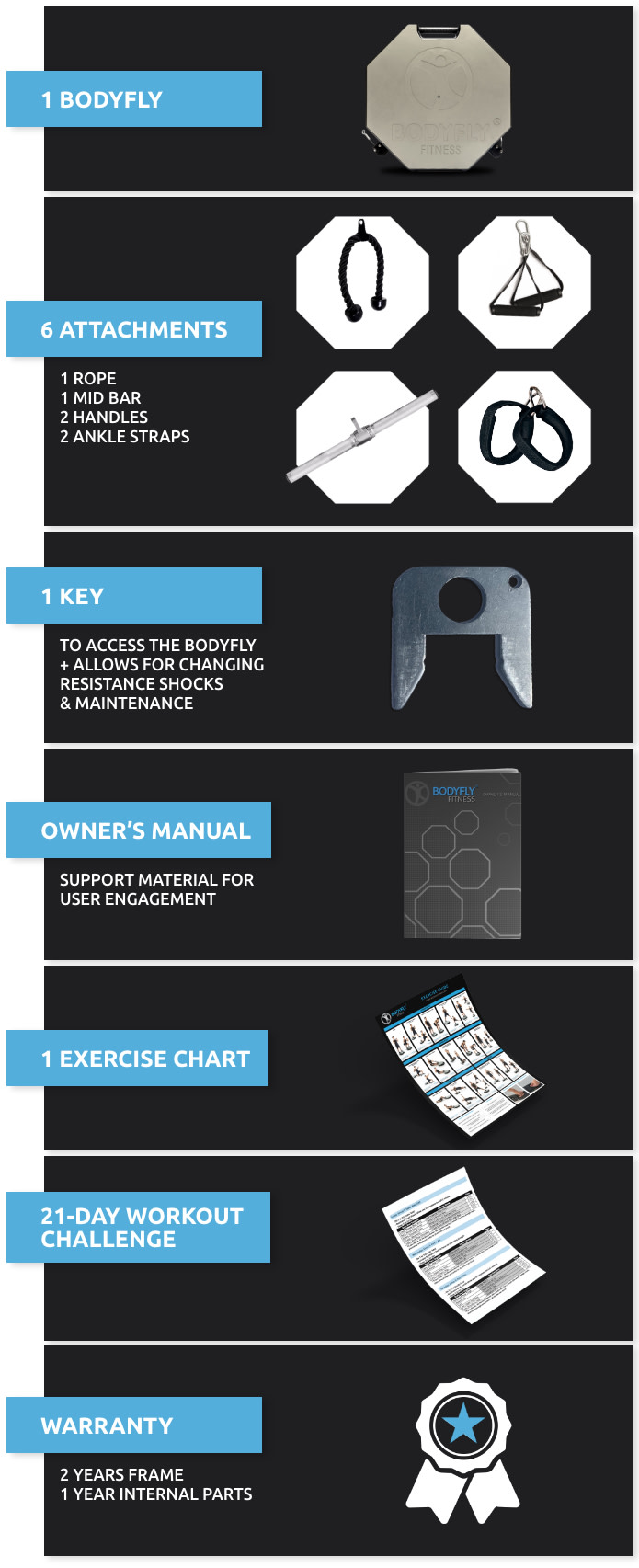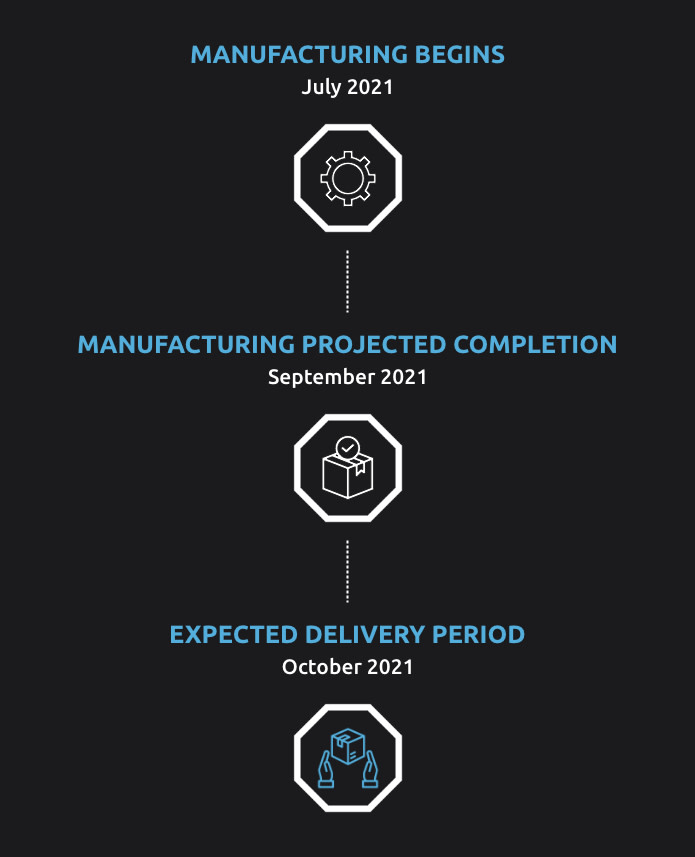 What are the measurements, dimensions, and technical details of the product?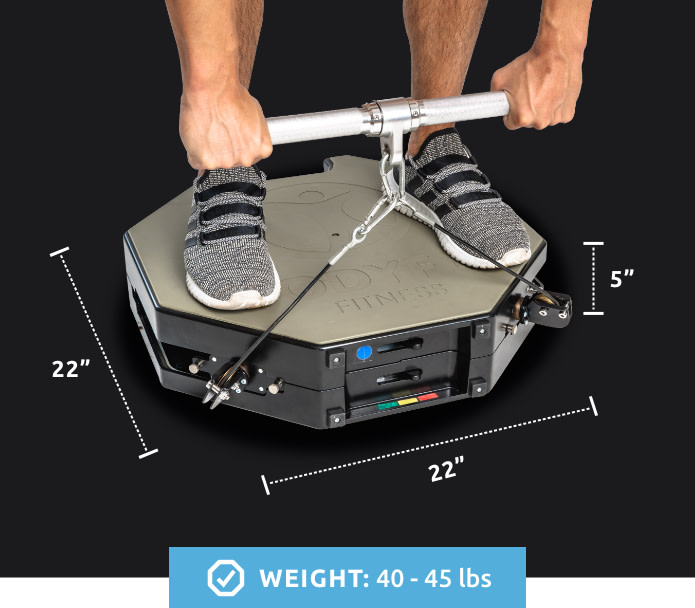 BodyFly's shell is made of cutting-edge high tensile strength ABS plastic that is heat and scratch resistant, with an antimicrobial coating. It has carbon steel plates to support the frame, and steel cables with black nylon coating.