Bosma EX: The Ultimate Outdoor Security Camera | The most advanced outdoor security camera with affordable price and no subscription cost
100% Funded in 12 Hours. Thank You For Your Support!



As Seen On


Meet the EX Series
Bosma engineered one of the most advanced security cameras built ahead of the smart home industry. What came out of almost 2 years of meticulous design and development was the IF Design Award-winning EX Series. With easy-to-use software, superior product quality, and thoughtful design, Bosma strives to make our lives simply better.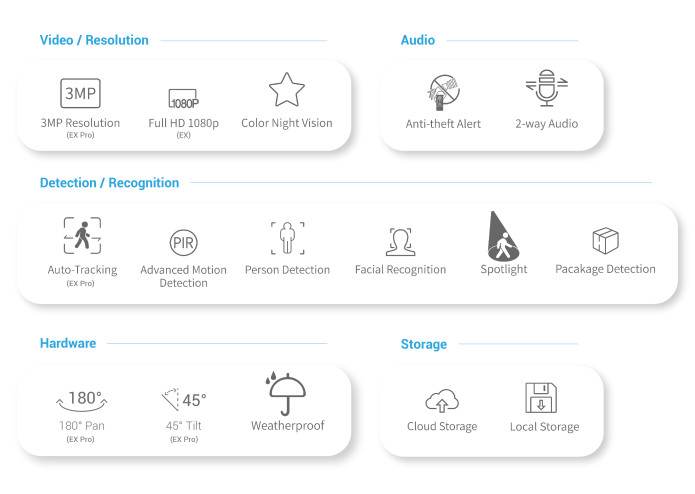 _____________________________
See More, See Better
Pan & Tilt:
The EX Pro features a 180° rotating and 45° tilting base accessing a wider range to catch strangers who linger around your home. 
Person Auto-Tracking:
The EX Pro comes equipped with auto-tracking to never lose sight of unwanted visitors.  You'll catch your intruders before they even run away.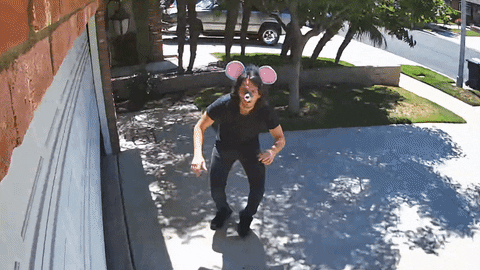 Visuals like no other:
The EX Series allows a closer look at unwanted visitors with a higher quality 4x digital zoom function and 3MP (2304×1296) high-resolution image.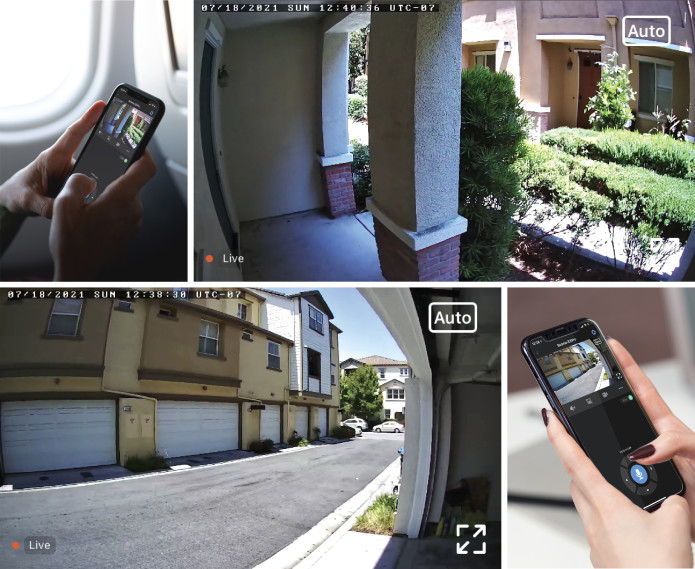 We Got You Covered, Even At Night
Color Night Vision:
Get full-on home protection even at night. With the EX Series, you'll have a clearer view to detect unwanted visitors eyeing your home with Color Night Vision.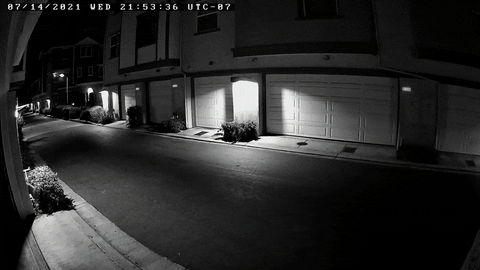 Spotlight:
The EX Series can automatically trigger a spotlight that will scare away any unwanted visitors at night.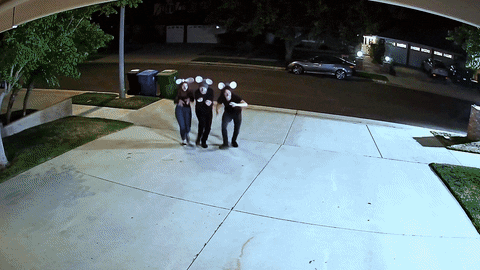 Less False Alarms = Less Worries
Person Detection:
Person Detection allows you to only receive alerts when a person has been identified. No more false alarms from moving cars, shadows, etc.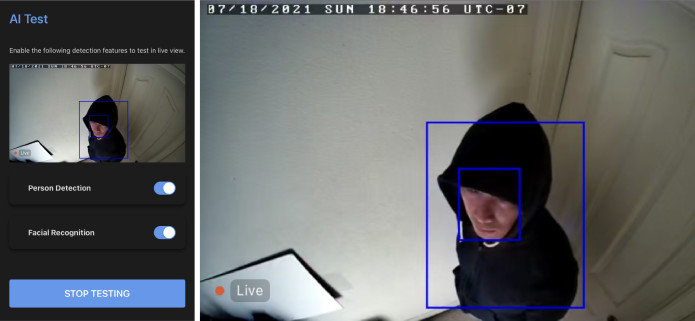 Activity Zones:
Selectively set areas that you want to monitor for suspicious activities. Say goodbye to unimportant events from across the street or on the road.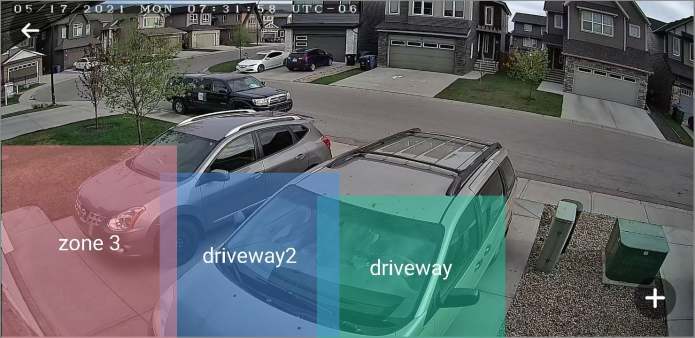 Advanced Motion Detection:
Detect only motion from heat sources, such as people and animals. 
No Subscription, No Extra Cost
Cloud Storage:
The EX Series comes with free rolling 12-hour cloud storage. This means you can view and download video recordings from up to 12 hours ago. 7-day and 30-day cloud storage options available with Bosma Assist subscription starting at just $1.99/month.
Private and Secure Local Storage:
You can also save video recordings locally in our Bosma Home Station, launching later this year. (Sold separately)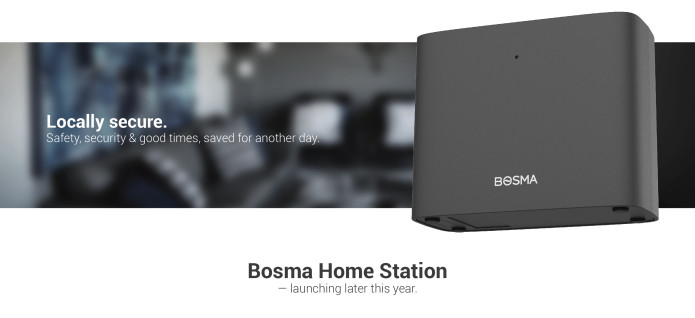 Now… Here's An Honest Review For You
Advanced Security, AI Powered
Tamper-proof Anti-Theft Alert:
If the EX Series is unplugged and tampered with, it will trigger a 120dB siren while sending you a notification. Additionally, it will continue recording with its built-in backup battery, so you can still catch the intruder on camera. 
Advanced AI Features*
The EX Series gives you more features with AI capabilities that include Facial Recognition, Package Detection, Loitering Alert, and more advanced features to come in the future.
*Require Bosma Assist Subscription
Weatherproof:
The EX Series cameras are IP66 rated and can withstand any type of weather no matter where you live.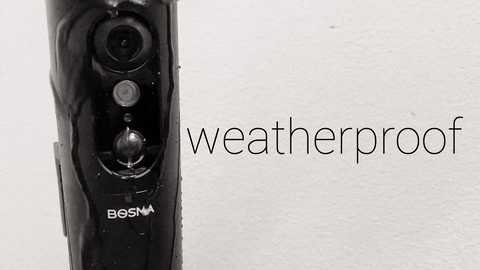 Simple Setup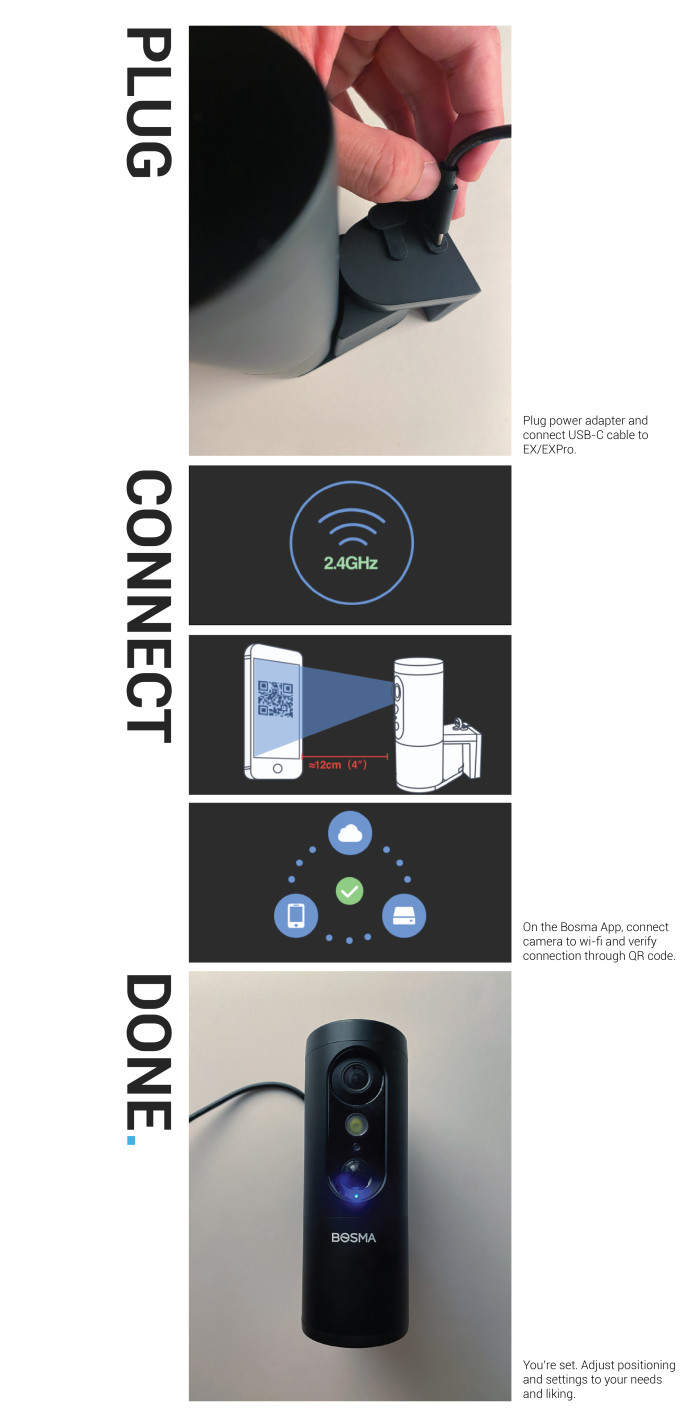 Tech Specs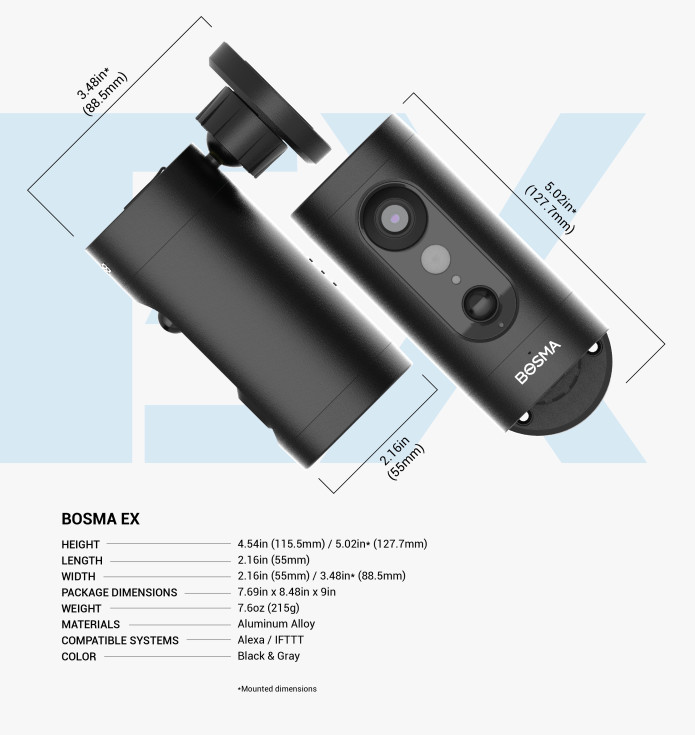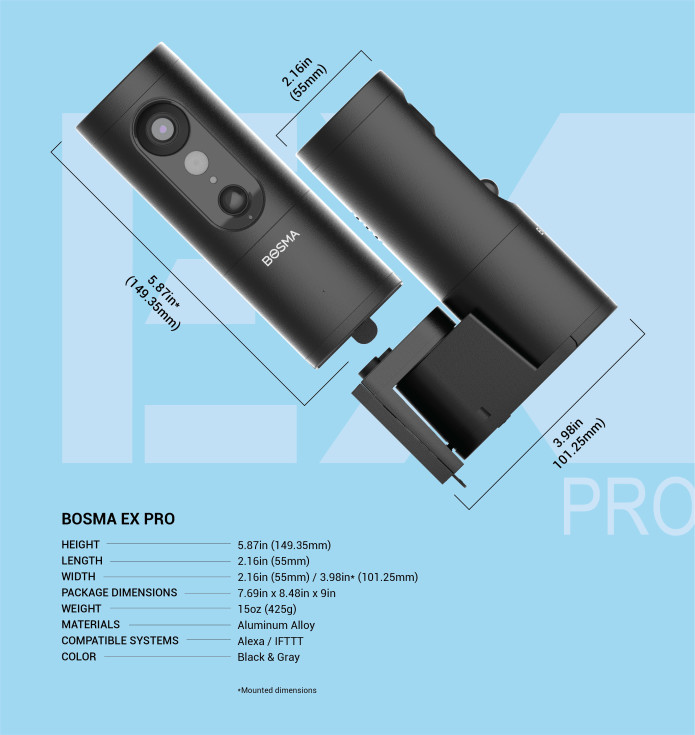 All-in-One Intuitive App
All Bosma Products are integrated into one app. Pick up the basic tools and features that it has to offer with our intuitive design when purchasing our at-home security products.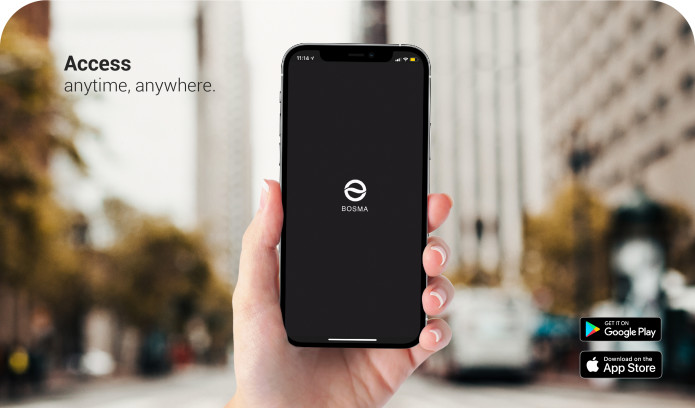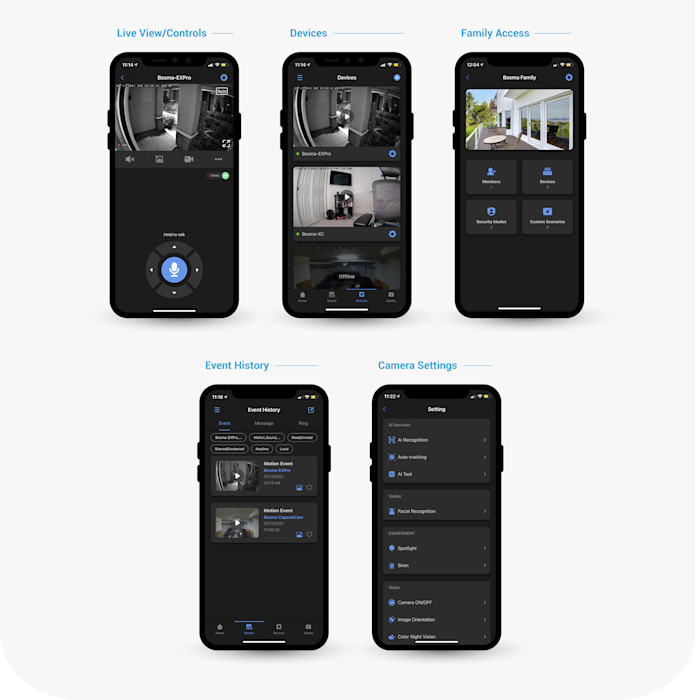 The EX Series works with other Bosma smart home products, such as video doorbell, smart door lock, indoor security camera, motion sensors, etc., all in one app.


EX Series, Simply Better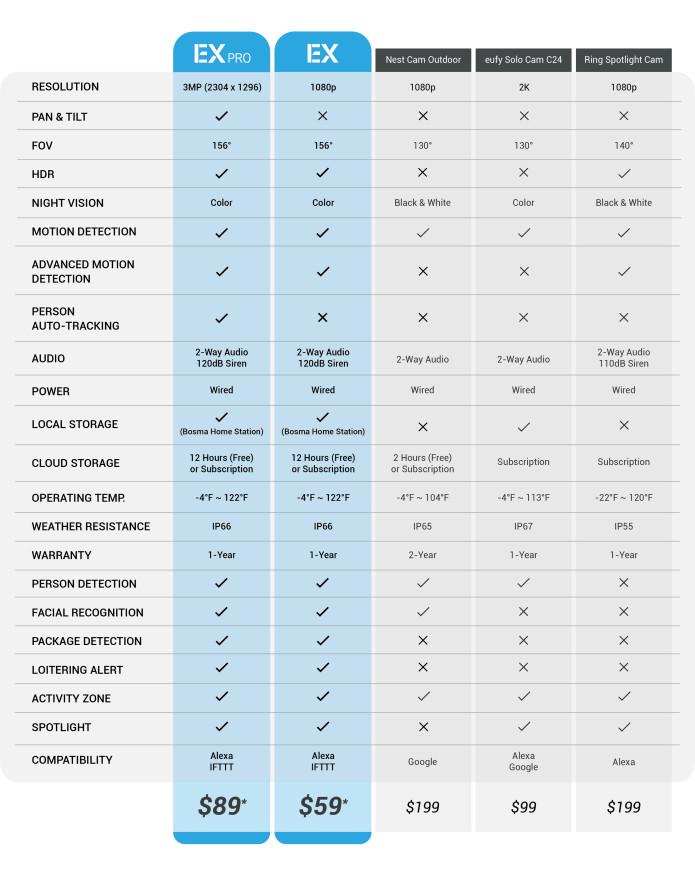 * Limited Time Early Bird Pricing

Perks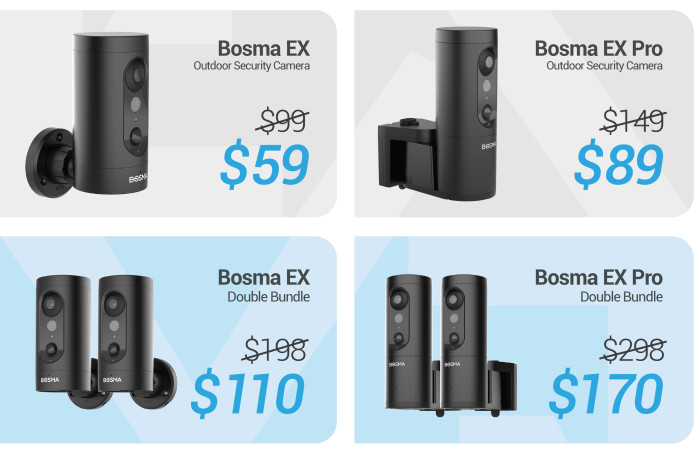 Now… Here's Another Honest Review For You

Our Mission 
Bosma strives to provide products with thoughtful design and superior quality that deliver the best possible experience for our customers now and in the future.
The EX Series is the most secured, advanced, and affordable camera out there when it comes to smart home security. Bosma proves to deliver our mission and values in every aspect of your everyday lives. We are always thinking of the forefront, providing you peace of mind, comfort, and convenience in all our products. 

Meet The Team
Bosma is a designer and manufacturer of smart connected devices. For the past five years, we have introduced various products to the market ranging from indoor/outdoor security cameras, smart doorbell, smart door lock, sensors, lighting, and much more. And we are just getting warmed up. As a brand we strive to deliver on the promise of an amazing experience. We do this by spending time with our customers and understanding their needs and how our products can further enhance their lives. There is nothing more important to us than the safety of our customers and their families.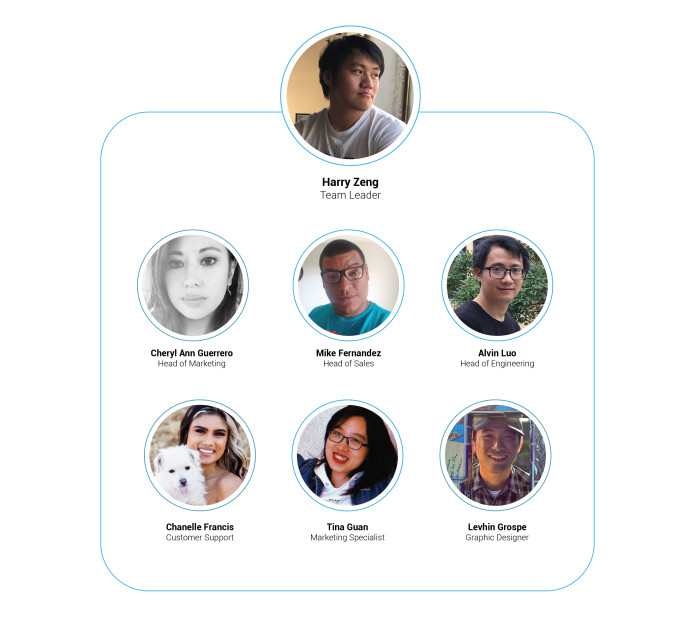 Timeline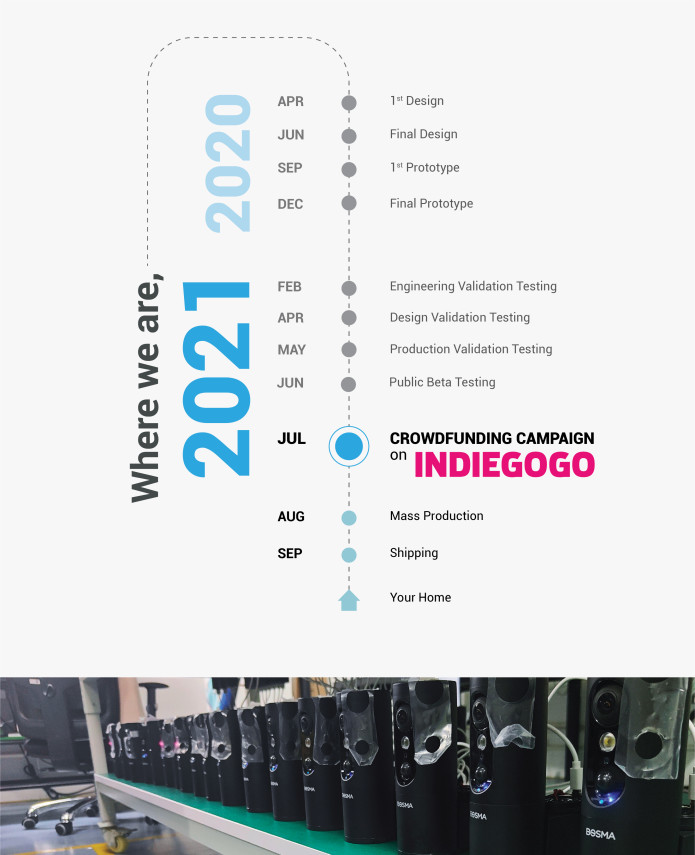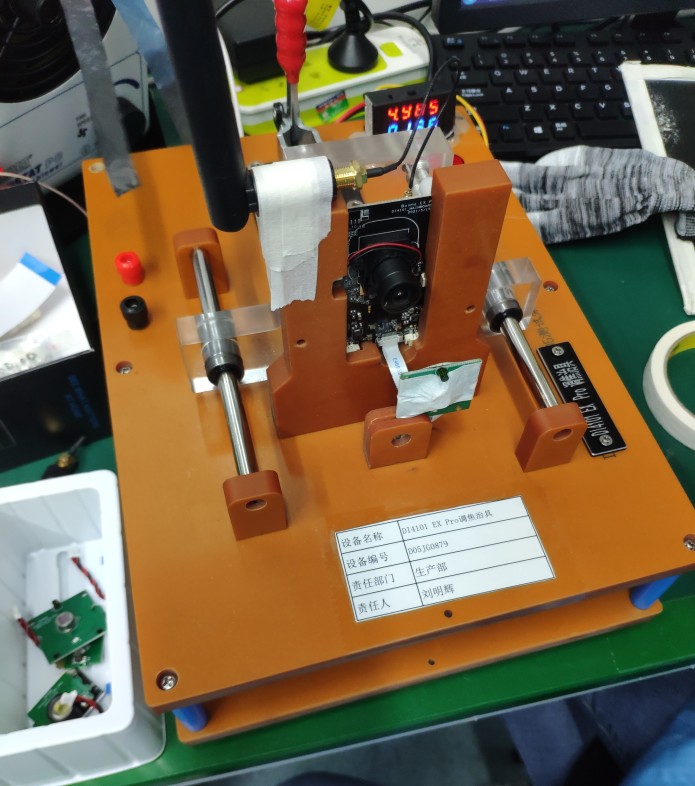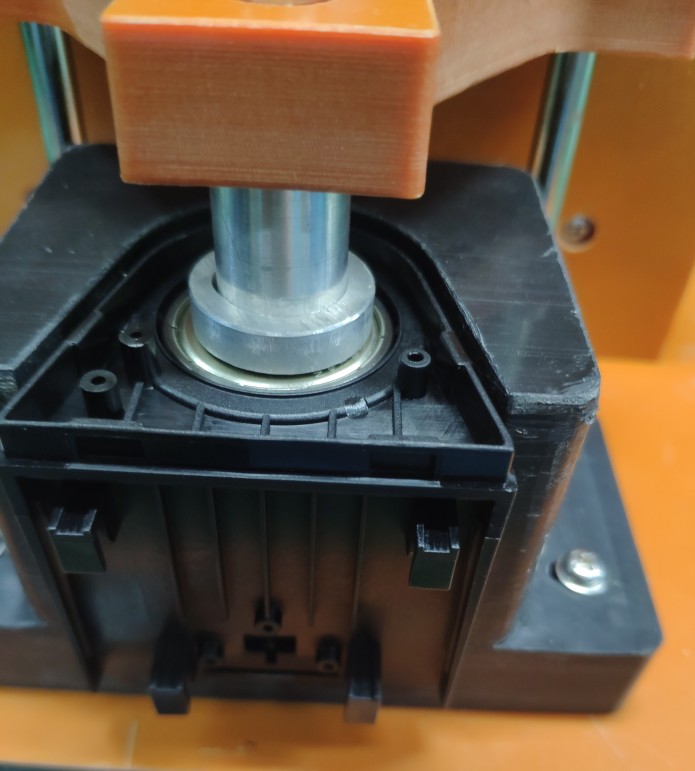 Shipping
Where do we ship?
We ship the products worldwide, free shipping to USA. $10 to other countries.
When do we start shipping?
The first shipment will be sent out to customers who ordered on the first day of our campaign, and for those who ordered after July 20th, you will get your order shipped out in September 2021.
Once your order is shipped, you will receive our shipping notification email with a tracking number.
Why order now?
By backing now, you will get up to 40% off the original price, you will receive the product(s) earlier than others, and you will get up-to-date exclusive updates and information about the products as well as other first-class products.

What's in the box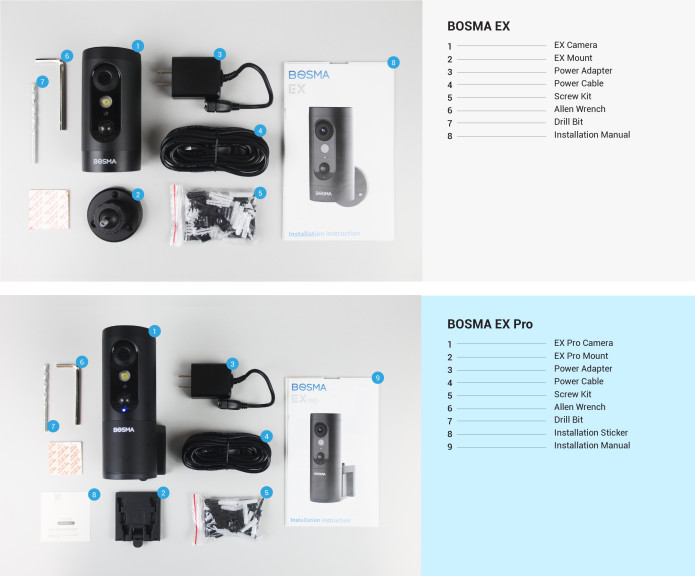 Contact Us
General Inquiry & Support: [email protected]
Press and Sample Review: [email protected]