Breathe-Fit | Sustainable Weight Loss, Backed by Science
Breathe is in the News! 
3 easy steps to lose weight!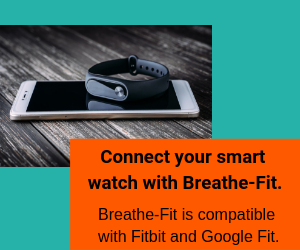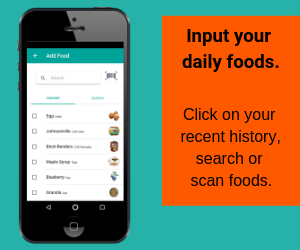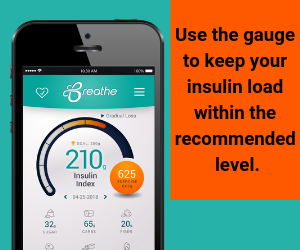 At Mindful Projects LLC, we are aiming to address the obesity epidemic without requiring drastic lifestyle changes. Our goal is to offer a program that empowers users with the knowledge to understand how their bodies respond to diet and exercise. Real Science. Real Results. 
Obesity, Diabetes and Heart Disease! Does this have to be the Future?
Obesity is a national crisis that threatens our society's well-being and the economy. People that are trying to lose weight or get their cholesterol levels under control are often faced with little to no scientific guidance; instead, they are flooded with new fads and "proven" techniques that promise unattainable goals. 
The most common approach is counting calories. The idea is that if one can simply "burn" more calories than they consume, then they will lose weight. The problem with the "calories in / calories out" method is that: (1) it ignores chemistry, i.e. the type of foods consumed; (2) it does not take into account changes in metabolic rate over time; and (3) it has been shown time and again not to work in the long run. Worse yet, those that cannot sustain a semi-starvation diet or extreme work-out regiment are often blamed for lacking will power. 

How does Breathe-Fit work? 
How does insulin tracking work? 
Your body is not your enemy and you do not have to fight against it. Your body and its mechanisms have evolved with one goal in mind: To survive! When you add some extra fat on your waist or legs, it is because the body receives signals that tells it to store away food as energy for later use. Recently, our diets have seen a surge in sugar and vegetable oils which overloads our systems and arteries and puts our body's metabolism out of balance. These extra sugars are converted into fat in the body through a hormone called insulin.
How our bodies react to sugar
What happens is that when we eat sugar, it goes into our blood stream and signals for the hormone insulin to be released. Insulin then allows the sugar to go into the cells and either become glycogen or triglycerides. Triglycerides are what the body stores as fat. 
How is CO2 Measured and why is it better?
Using a smart wearable that takes in heart rate, the app can convert the heart rate into carbon dioxide (CO2). The triglycerides mentioned earlier are eventually broken down in the body using oxygen. If you follow the breakdown of the triglycerides, you can see that they breakdown into CO2, H2O, and energy. More than 80% of that fat lose is released as carbon dioxide. Hence, by estimating the CO2 loss, it is possible to get a much more accurate representation of mass loss than the common method of counting steps.
Why are we passionate about solving the obesity epidemic?
The obesity epidemic affects everyone directly or indirectly. Heart disease and other fatal diseases directly related to diet are hovering over all of us. 
Who could benefit?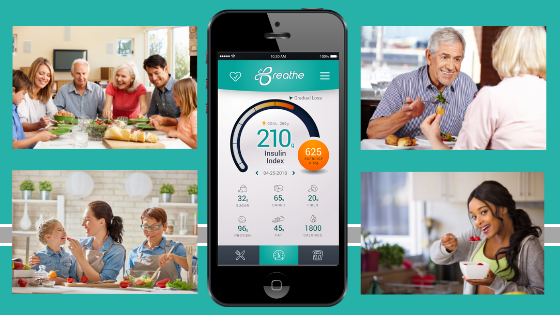 If you are struggling with obesity and weight loss and your younger body is merely a distant memory, Breathe is for you. If you are satisfied with your overall weight but would like to lose a few pounds and then maintain your body mass, Breathe is for you. If you have recently been diagnosed with prediabetes, and your doctor recommends that you to "Do something," Breathe is for you. If you are content with your body mass and weight but would like to know how diet and exercise really work, Breathe is for you!
Breathe allows users to set their own goals. In particular, it is designed for those on the go and that have a busy lifestyle. Further, it does not require that users completely eliminate their favorite foods. Instead, it offers a custom, quantitative diet that gets results by specifically targeting the mechanisms that underlie weight gain and weight loss.   
If you do not feel like you are reaching your goals, please send us an email and we will do our best to provide feedback.  
What will we do with the funding? 
Right now we have invested as much as we possibly can to make an application that can have an immense effect on people's lives. We have a lot of different ideas and upgrades planned that will make losing weight even easier and even more comprehensible. 
Our goal to make the business model sustainable, with maintenance and updates, is to reach 15000 subscribers by June 2019.
Core Team

Amy Slozat-Crepp:  Ms. Slozat is the CEO of Mindful Projects, the creators of the Breathe-Fit phone app.  She has always been interested in maintaining a healthy lifestyle.  Prior to founding Mindful Projects, Ms. Slozat received her Masters from Edinboro University in 2007.  She earned a bachelors degree in mathematics from The Pennsylvania State University in 2003.

Justin Crepp: Dr. Justin R. Crepp is a professor of physics at the University of Notre Dame. His research involves studying the science of health management and weight loss. Prior to working at Notre Dame, Crepp was a postdoctoral scholar at the California Institute of Technology. Crepp received a PhD at the University of Florida in 2008. He earned a bachelors degree in physics from The Pennsylvania State University in 2003. 

Nicklas (M.Sc in Technical Entrepreneurship Candidate)

Christina (M.Sc in Technical Entrepreneurship Candidate)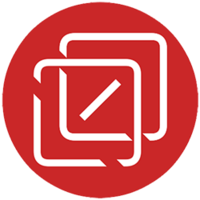 Algoworks (Software Development and Consulting Firm)
Select the Perk that is right for you
There are three different perks you can get depending on how much you support us.  
Thank you for your donation.
Try Breathe-Fit for one month as a special tester.  Connect your smart watch and track your insulin load.  Breathe-Fit will start to learn how your body reacts to insulin and create a personalized plan.
Use Breathe-Fit for a year as a special tester.   Breathe-Fit will learn about your body and create a personalized plan.  The longer you use Breathe-Fit, the more custom your plan becomes.
Other Ways You Can Help
If you cannot support us financially, we would greatly appreciate every effort to make this campaign heard and refer it to people who may find it useful. 
We would be happy to receive an email with any ideas, research, contacts, reviews, comments of our application. Even if you cannot support us financially, any help in fighting the obesity epidemic is a well needed support. 
If you feel like this is a campaign that needs more recognition, feel free to share it on social media etc. 
Thanks for supporting us! – Breathe Team