Brigaid's $1.25 Throwdown | A Brigaid of chefs rethinking what it means to feed people. Please support better school meals!
WHO WE ARE
Led by Dan Giusti, the former Head Chef of Noma in Copenhagen, Brigaid is a group of chefs rethinking what it means to feed people. We recruit professionally trained chefs to lead school kitchens full-time with the goal of cooking delicious food from scratch. These meals simultaneously meet the strict budgetary and nutritional guidelines set by the National School Lunch Program and our own quality standards.
Brigaid's model is fueled by the belief that students deserve real, wholesome food, cooked with care and passion by chefs whose dedication is all encompassing. But the chef's role goes beyond simply preparing school meals. Brigaid chefs are motivated to develop meaningful relationships with teachers, administrators, and the community to change the way people think about food and the act of eating.
WHAT WE DO 
Since 2016, Brigaid has operated in the six public schools of New London, Connecticut, serving scratch-made breakfasts, lunches, and suppers to more than 3,900 students every day. As of 2018, Brigaid has also partnered with New York City Public Schools to begin service in six schools in the Bronx.
Because National School Lunch Program reimbursement rates are so low relative to food and labor costs, Brigaid is only able to budget $1.25 for each school lunch. Developing delicious, wholesome recipes that meet this tight $1.25 budgetary constraint is supremely difficult and time consuming- there's a reason most school foodservice operations across the country rely on processed, prepackaged foods. While not impossible, balancing costs when developing nutritious, flavorful meals requires constant recipe testing as well as feedback from our customers, the students. We aim to increase meal variety and provide universal access to fresh, nutrient-dense foods, that will overtime alter the eating habits of students who spend a total of thirteen years in the public schools Brigaid serves.
So we're throwing a fundraiser (keep reading!) 
100% of the funds raised will go back to Brigaid by way of New London Public Schools, which is not only our pilot site, but it's still the hub for everything Brigaid. We've been able to use New London as the site for development for the past two years, and we want to continue to partner with New London Public Schools for research and development in all things school food. The goal is to develop Brigaid as one of the best school foodservice programs in the United States, period.
THE EVENT
We've invited ten world-class chefs from around the country to Brigaid's hub in New London to compete in our first ever $1.25 Throwdown. These chefs will be devising school lunches that fit within both the national school nutrition standards and our $1.25 budget. On June 2, 2018, we'll be holding five "lunch waves" in the Bennie Dover Jackson Middle School cafeteria, where our guest chefs will go head to head serving their school lunches to the public. Although they'll be battling it out to create the best meal, as judged by both students and a panel of respected food writers, we're hoping to add all of the meals served to the Brigaid lunch rotation. 
Waves are limited to approximately 250 guests each. We will provide updates when waves sell out. If you have bought a ticket to a wave that has been sold out, you will be contacted and given a choice to reserve a ticket in any remaining available waves.  
JUNE 2ND:
 
$1.25 Throwdown 
12-5 pm. 
Bennie Dover Jackson Middle School
[36 Waller Street, New London, CT]
Wave 1:                      12-12:45 PM 
Wave 2:                     1-1:45 PM 
Wave 3:                     2-2:45 PM 
Wave 4:                     3-3:45 PM 
Wave 5:                     4-4:45 PM
FAMILY MEAL:       Begins at 4:30 PM 
**Please retain your receipt as a reminder of the time of the wave you have chosen.
 
Afterparty
8-11 pm.
Crocker House Ballroom 
[35 Union Street, New London, CT]
After the Throwdown, we're hosting an afterparty with music curated by Sean W Spellman and Westerly Sound at the Crocker House Ballroom in New London. Mingle with our guest chefs as you enjoy an open bar with top shelf liquors, delicious snacks, a performance by Willy Mason + The Horse-Eyed Men, a special DJ set with New London's own DJ Sir Round Sound spinning vinyl, and dancing!​
THE CHEFS: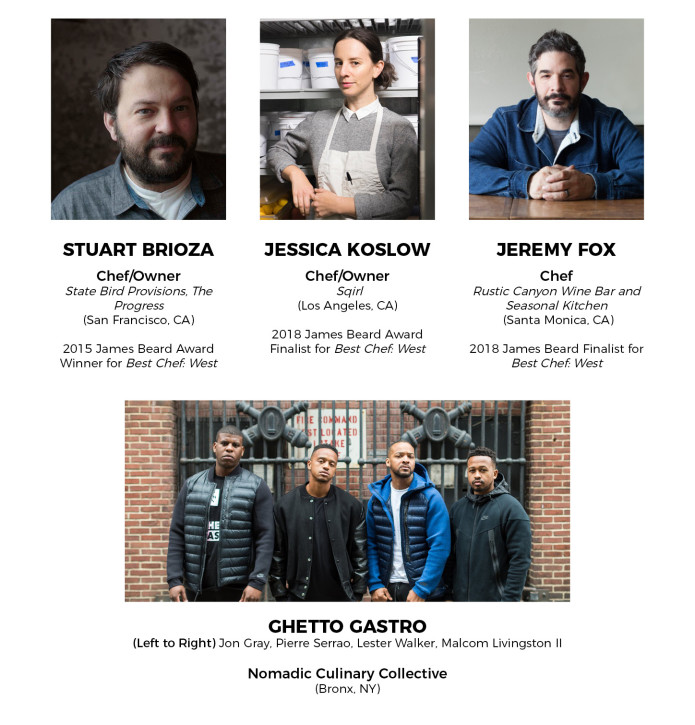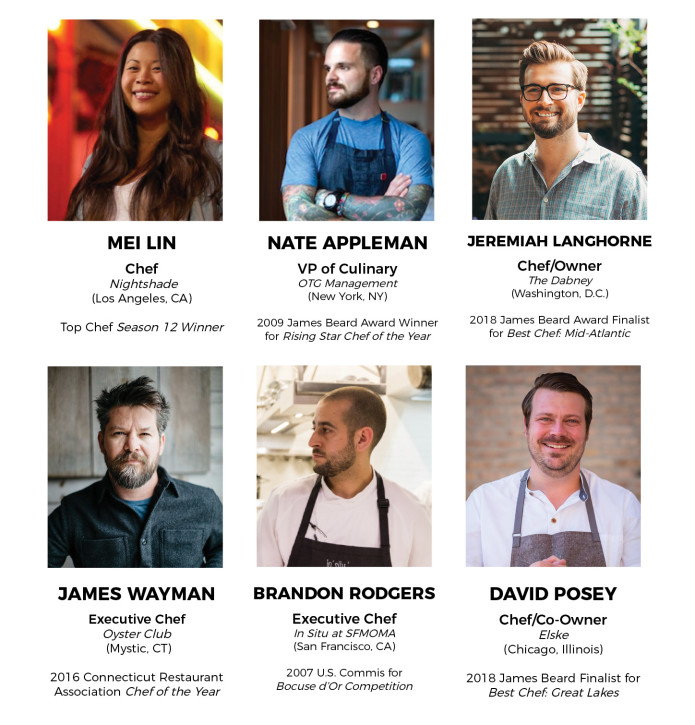 YOUR SUPPORT GOES TO…
Continued recipe research and development
The creation of training policies and procedures that will set the standard for school foodservice across the country
Thoughtfully designing kitchens and cafeterias with scratch food preparation in mind
Exploring the feasibility of using top quality products in our everyday work
​All of these require funds above and beyond New London's foodservice budget, so thank you for your contribution and we hope to see you in person for the Throwdown!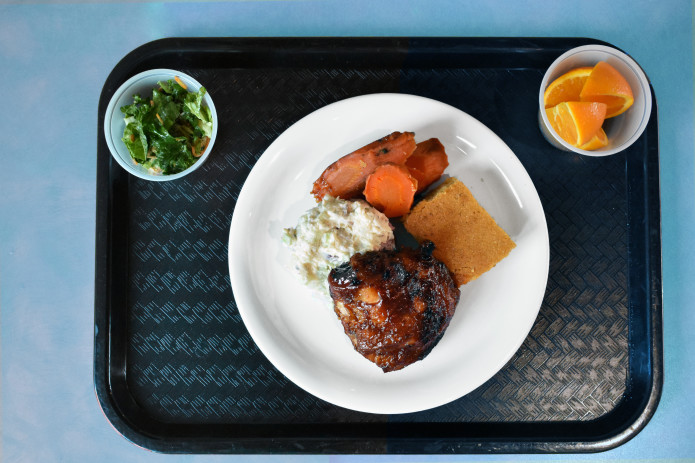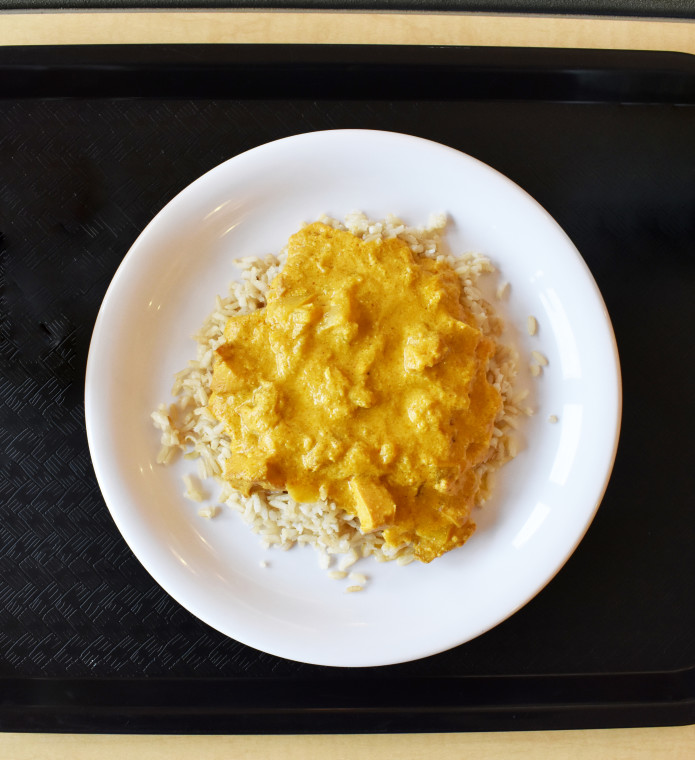 BRIGAID FAQs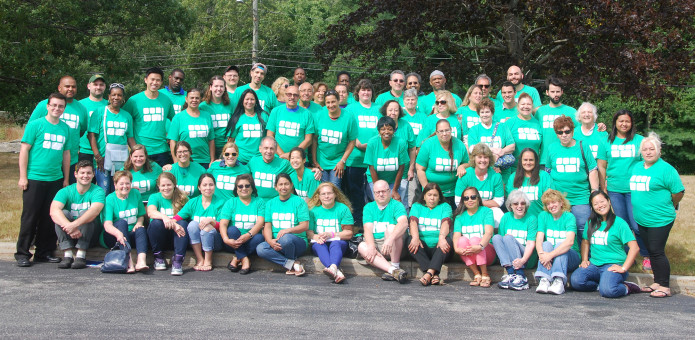 Pictured: All of our dedicated New London Public School kitchen staff
Q: WHAT'S WRONG WITH SCHOOL MEALS RIGHT NOW? 
A:There are three big challenges to school food currently.
1. The food doesn't taste good.
"As much as you think that these kids don't even care and they'll just decide that they'll eat this or they'll eat that, there's quite a rhyme or reason why they do and don't eat things," he says. "And if it tastes better and there's more flavor, then they're gonna eat it." – Our Founder, Dan Giusti, to Food Republic 
2. The kitchen staff are under-resourced and under-trained, which negatively impacts the experience for both staff and students. 
"I really look at cooking—all levels of cooking—exactly the same, whether it's cooking in a school kitchen, whether it's cooking at Noma, whether it's McDonald's. Your clientele is different, and your price points are different; your facilities are different; your staff is different; your ingredients are different. Everything is different, but if you're trying to do your best, it's all the same." Founder, Dan Giusti, To Market Magazine 
3. Our current free meal reimbursement rate of $3.31 (including labor and equipment expenses) per meal makes the entire endeavor nearly impossible for those without a culinary background.
Q: HOW WILL BRIGAID ADDRESS THESE CHALLENGES AND ACTUALLY MAKE A DIFFERENCE?
A: All over the country, school food service directors are doing everything they can to provide what is best for students. They are hardworking, well-intentioned people who are overburdened and plainly not getting the resources they need.
This is where we come in. We focus on the kitchen and the overall dining experience by bringing in a professionally trained Chef whose entire career is focused on making sure the food is delicious while leading the kitchen and maintaining cost. 
Brigaid is dedicated to listening to and working with the staff who are already there and who know the schools, communities, and students better than anyone. We invest in their professional training, and forge a new kind of team that draws on the best parts of restaurants, schools, and more.
Q: HOW WILL WE MAKE IT WORK FINANCIALLY?
A: Brigaid's model is to make our program financially self-sustaining for our food service departments.
With more delicious food and greater variety come higher student participation rates. By increasing the number of students eating school meals, school districts receive more federal and state reimbursement dollars that go directly back to their food service programs.
Second, we take advantage of school kitchen spaces that are too often neglected. Nationwide, these spaces are untouched after 1PM, all the while test kitchens are being built to try to satisfy the outside demand for kitchen space. Instead of shutting off the lights after lunch, we put a professional chef in that space to generate revenue for the school district. Currently, this has been mainly through internal and external catering. But the possibilities are endless.
The last major part is finding efficiencies. As a consumer, we all know it is cheaper to buy a raw chicken thigh compared to chicken nuggets. So to start, the transition to scratch-cooking has significantly lowered our food costs while dramatically increasing the quality of the food. Moreover, with a chef schools have a person leading the kitchen who is trained to find efficiencies in their space, and those efficiencies have led to cost savings.
Q: WHAT HAPPENS TO THE EXISTING KITCHEN STAFF?
A: We are dedicated to retaining all existing kitchen staff. They are a crucial part of our program and without them, we would not be able to do what we do. The chef trains and leads the staff to execute a fully scratch-cooked menu.
If you'd like to learn more, please visit our website.
Or follow us on Facebook, Instagram, or Twitter!