Bring Back our Bars | We want to relaunch our Harlem Bars Collection & ship. We need more hands and more chocolate.
"We are lovers of Harlem & Chocolate
sharing our love for Harlem & Chocolate"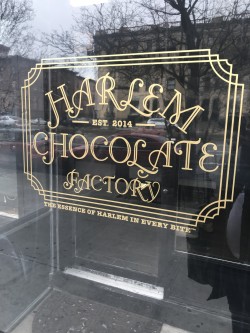 What is Harlem Chocolate Factory?
We are Harlem's ONLY chocolate shop and we opened February 14th, 2018 located in the Historic Strivers' Row Neighborhood. We started the business in 2015 selling our Harlem Bars, which is a collection of chocolate bars all wrapped in photographs of Harlem. Our most popular bar is our Champagne on Strivers' Row, 72% dark chocolate with dried currants and popping candies.  
 We also sell beautifully painted bonbons, hand-rolled truffles, premium chocolate barks, chocolate turtles, hot chocolate and cookies all handcrafted fresh on the premises.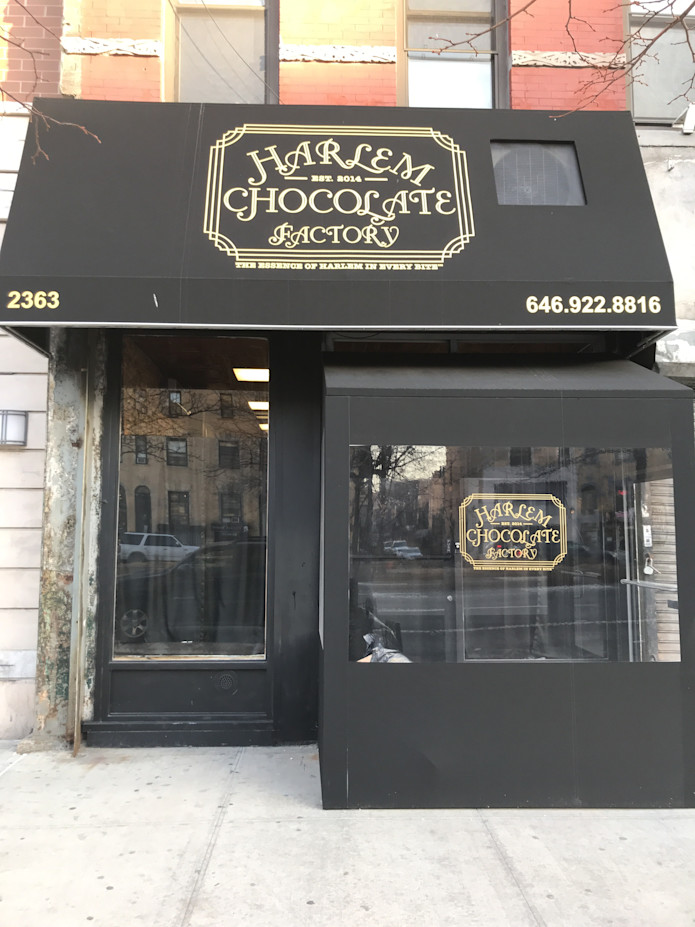 Our Mission 
 The mission of Harlem Chocolate Factory is to create products that share the rich history and various cultural experiences of Harlem while providing a unique chocolate experience. We aim to make Harlem Chocolate Factory a wonderful place to visit and work, by providing stable livable wages and employing members of the Harlem community. With Harlem in the mist of both a resurgence and demographic change, Harlem Chocolate Factory is a place to bridge the gap.
The Harlem Bars Collection
These bars are the heart of Harlem Chocolate Factory. The flavors reflect the essence of what we do. We hand craft these bars from start to finish. Each bar is then hand wrapper in foil and the printed wrapper.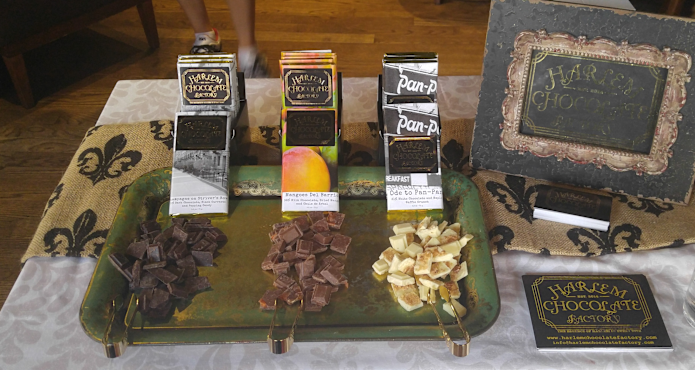 Our Flavors
 Champagne on Strivers' Row

 Mangoes del Barrio

 Ode to Pan-Pan

72% dark chocolate with dried currants and popping candies

38% milk chocolate, dried mangos and chile de arbol

31% white chocolate with maple waffle crunch
Upgrades
We designed and purchased new molds that increase the size of our bars and help with production.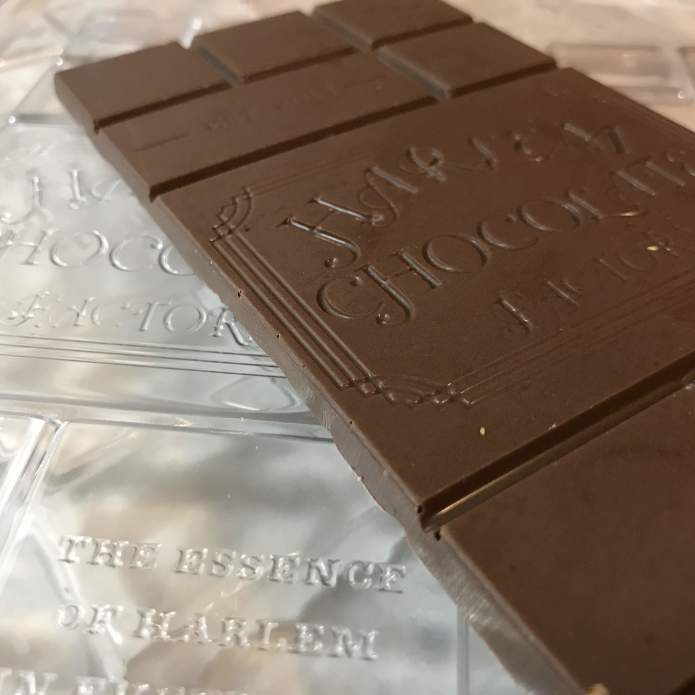 We also redesigned our packaging to ensure our products last longer and to upgrade the experience of our bars. With the new packaging each bar is its own gift. We've already sourced a box manufacturer in New York and received the sample below.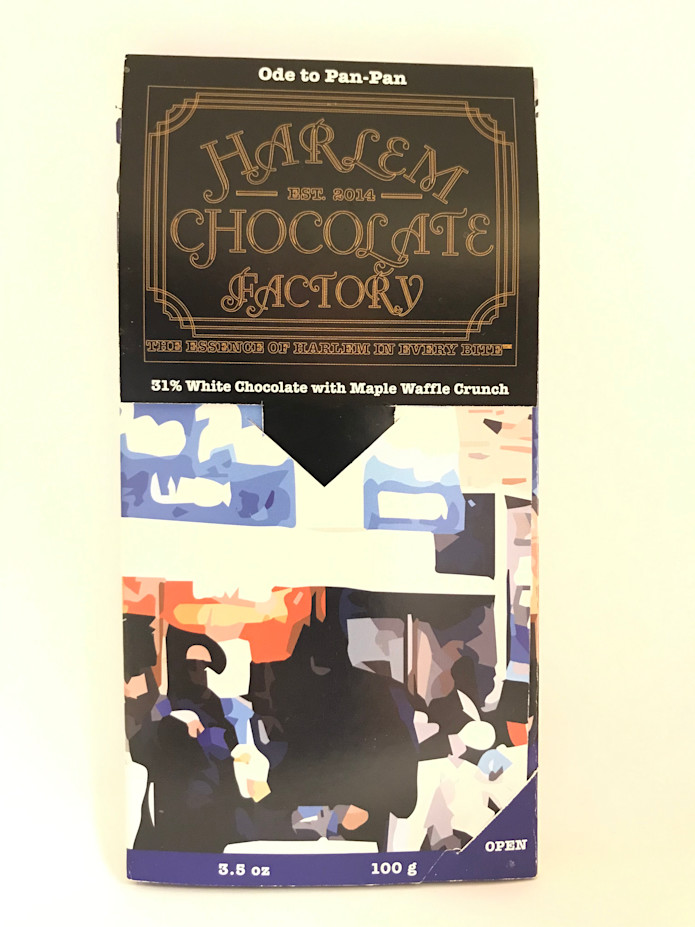 These new boxes make our bars the perfect gift item individually and even better as a set. 
What We Need
We are raising funds for the following items :
Packaging
Staff
Chocolate
Small equipment for Shipping
Shipping boxes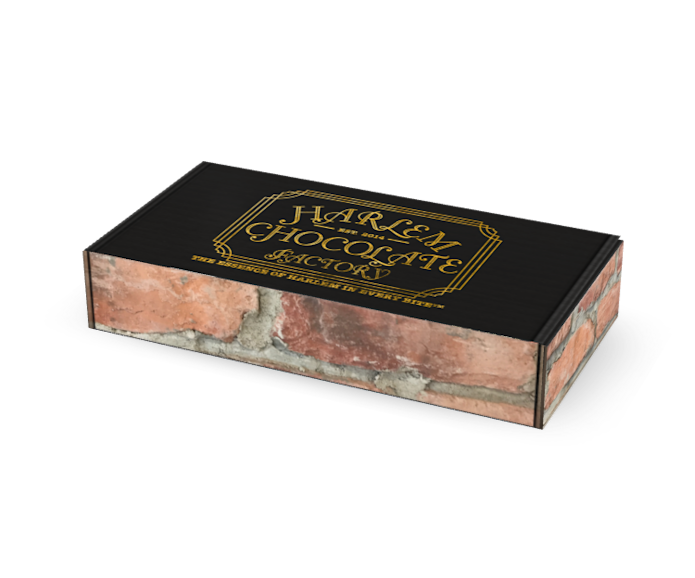 The Impact
With the help of this campaign we will be able to add 2 full-time positions and 4 part-time positions of which 2 will transition to full time within 6 months; all at a fair-wage. Unfortunately, many people who have been born and raised in Harlem can no longer live here because of the raise in the cost of living. Six positions may not seem like a lot but it is a place to start. During the summer we hold a 6 week summer internship that provides job training and self confidence building for young girls in the community.
Risks & Challenges
This entire year has been a challenge with managing the store and producing while we are so understaffed. Our biggest threat is space. We have spent this year refining our recipes and internal processes to provide a seamless process for our customers and we will continue to work on that process. Demand will be a challenge but we know with the addition of staff we can help offset some of that pressure.
Other Ways You Can Help
Even if you can't contribute a share goes a long way. Please share our campaign our tell others about us. We thank you for taking the time to read about us and stop by the shop sometime.