Caveasy One, The first connected wine rack | Simplify your wine cellar management /// Simplifiez la gestion de votre cave à vin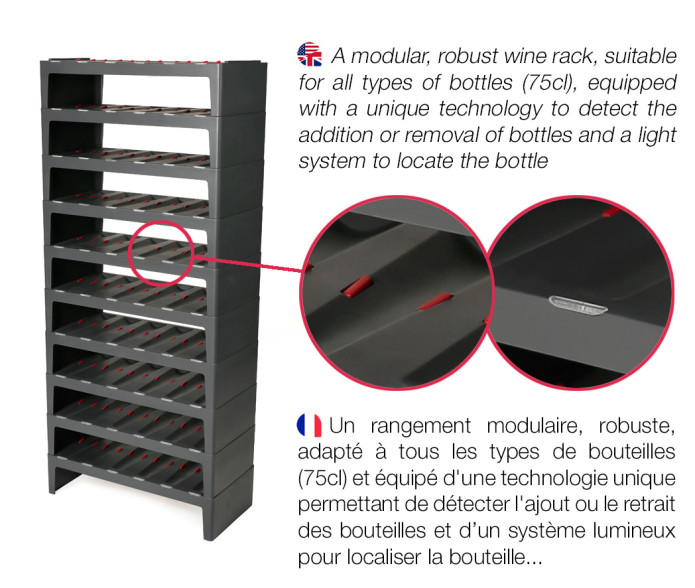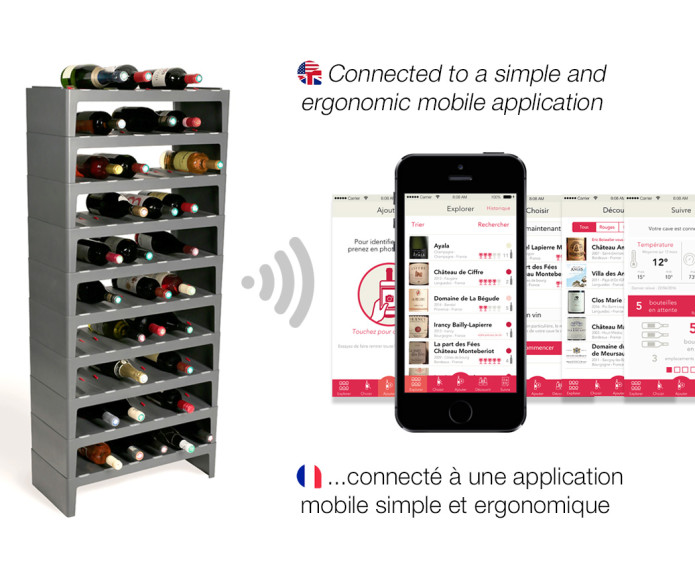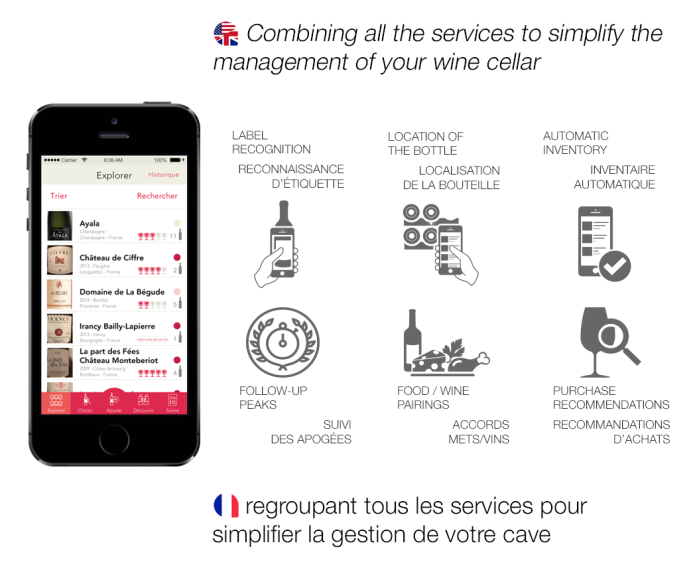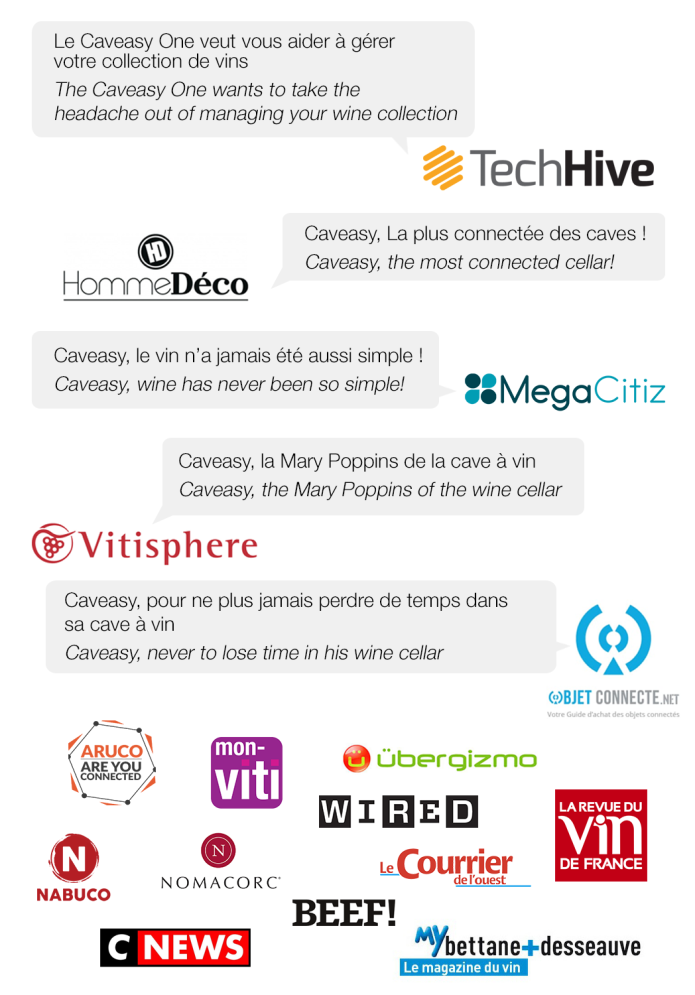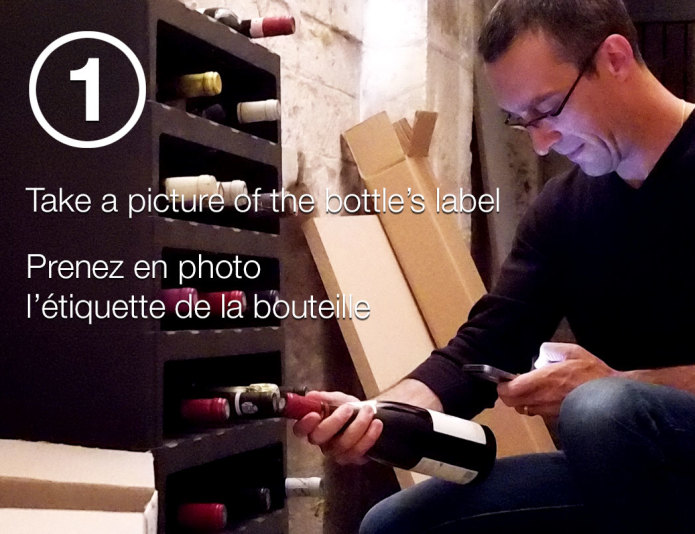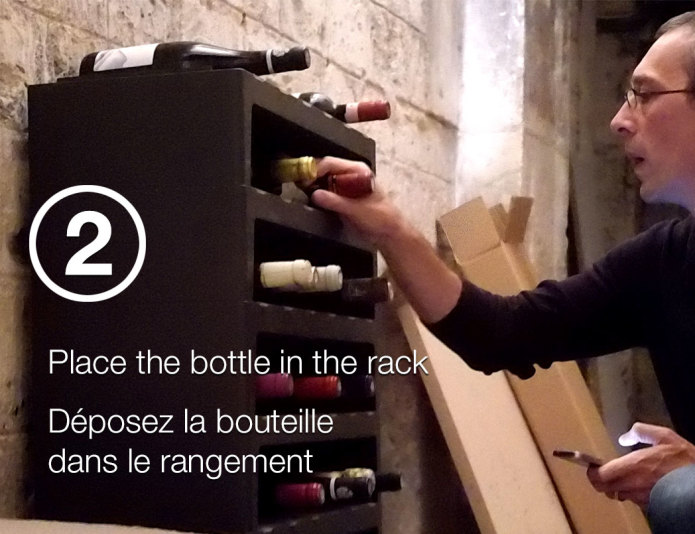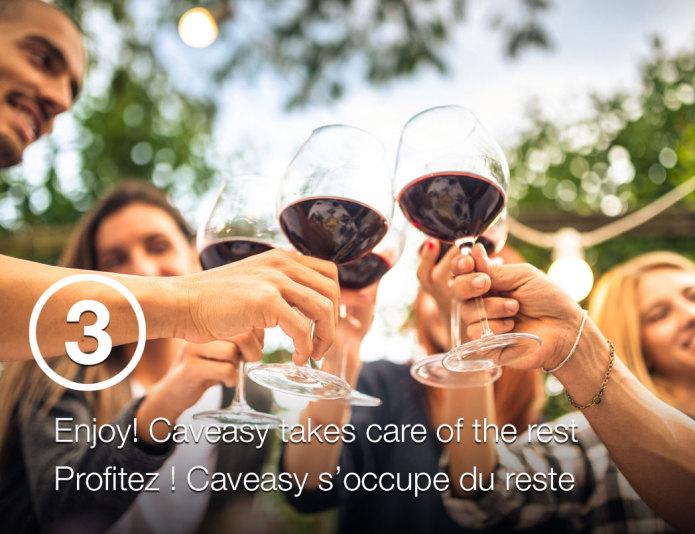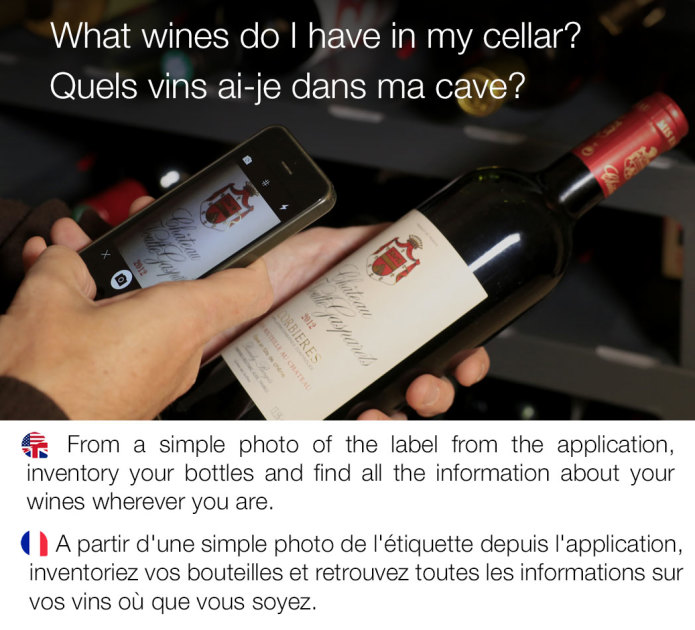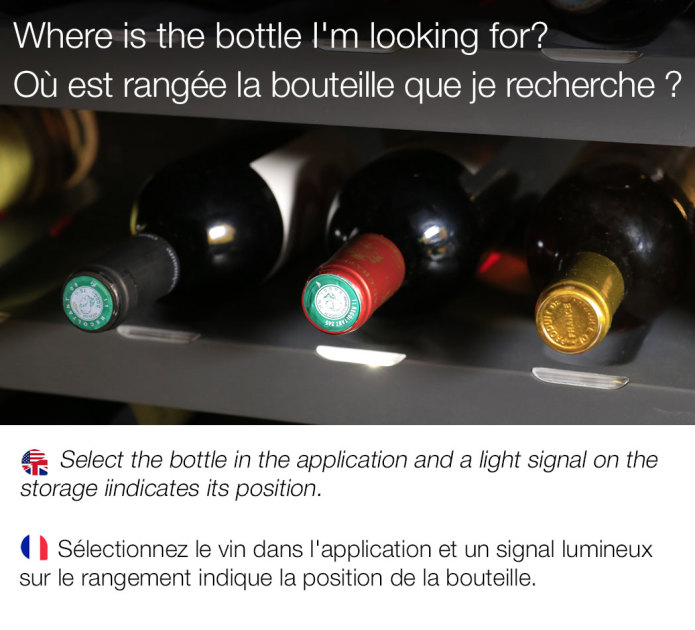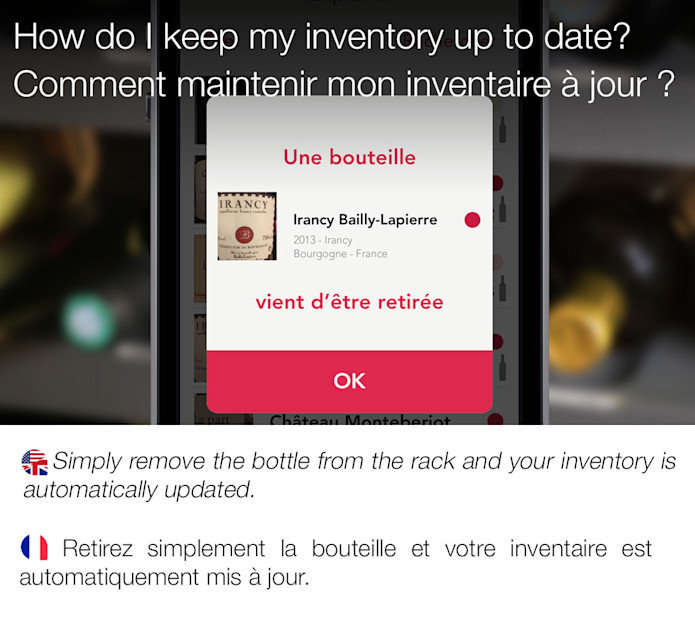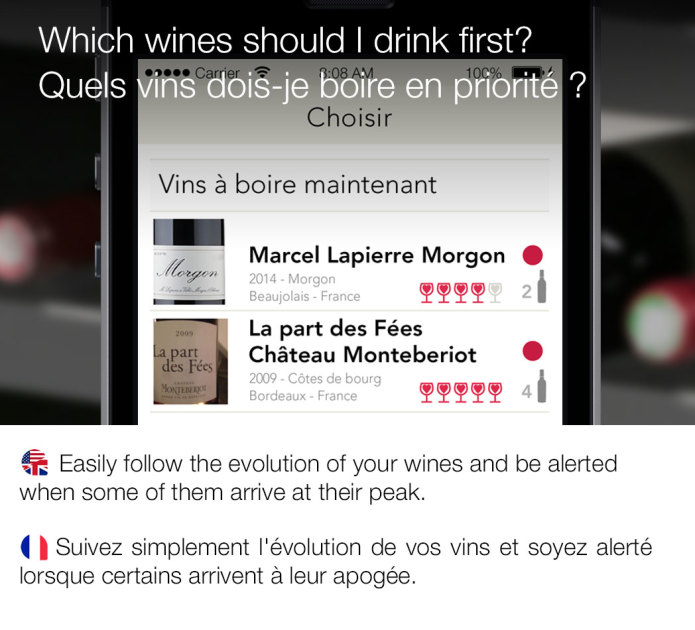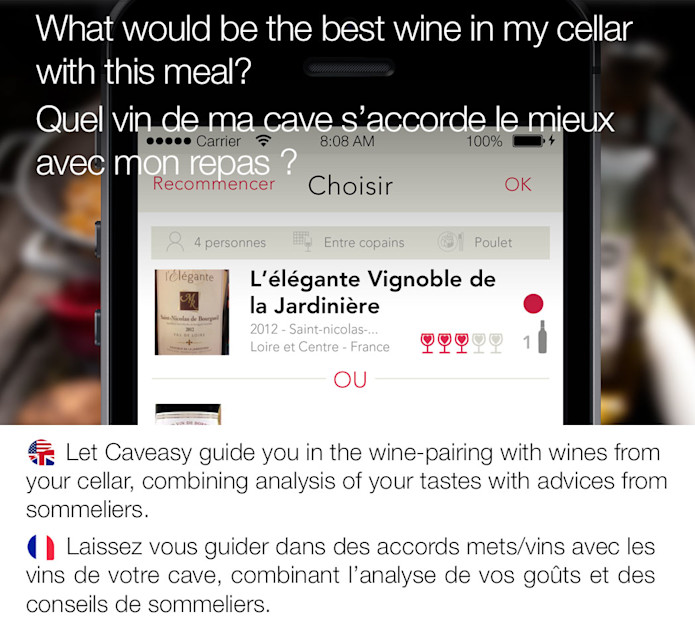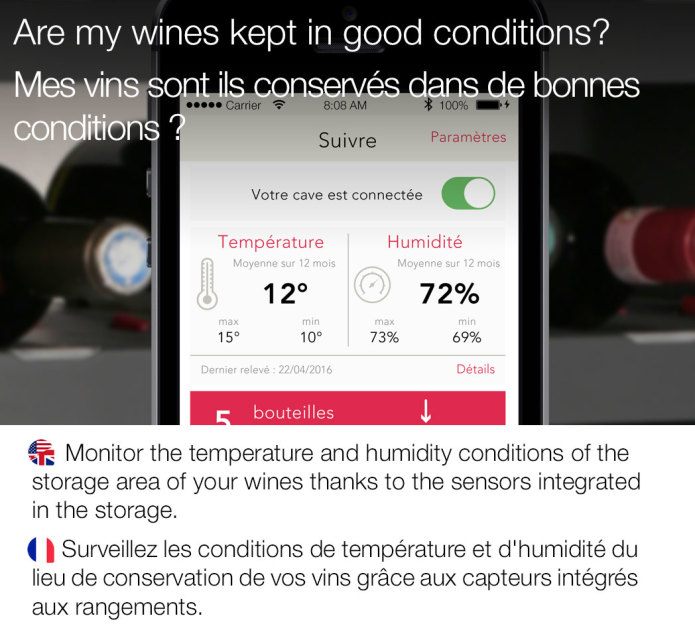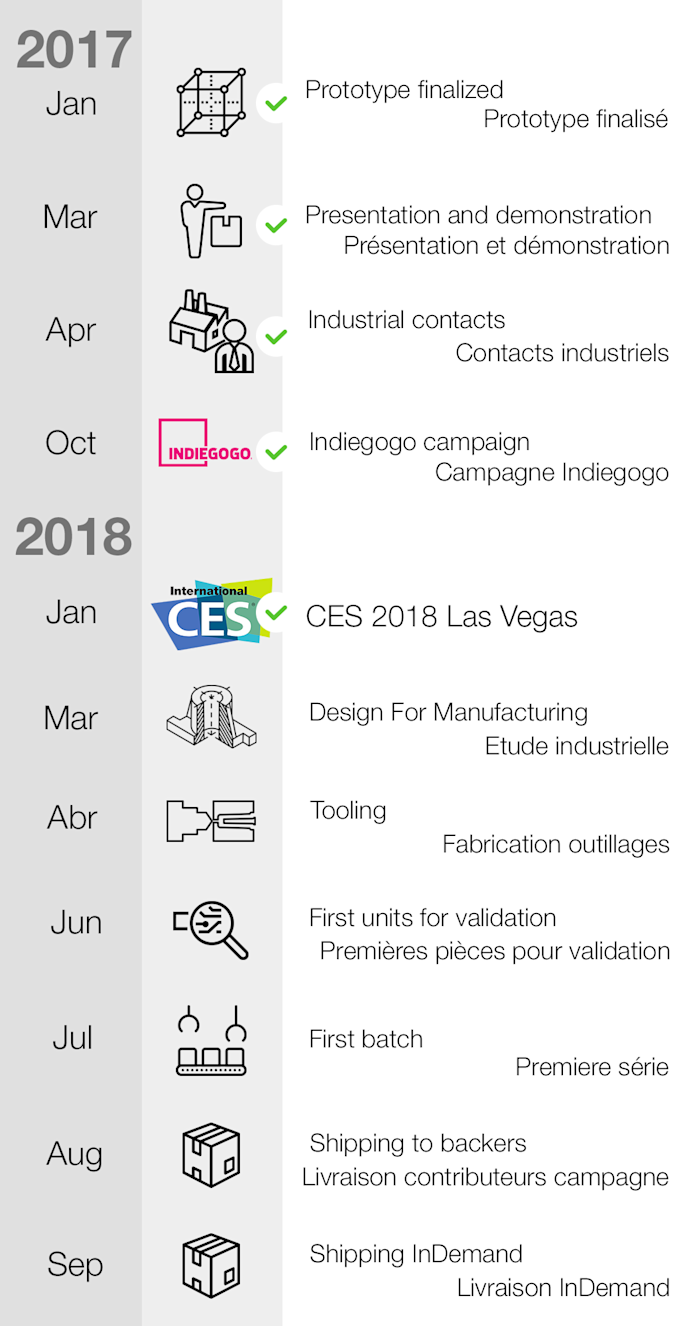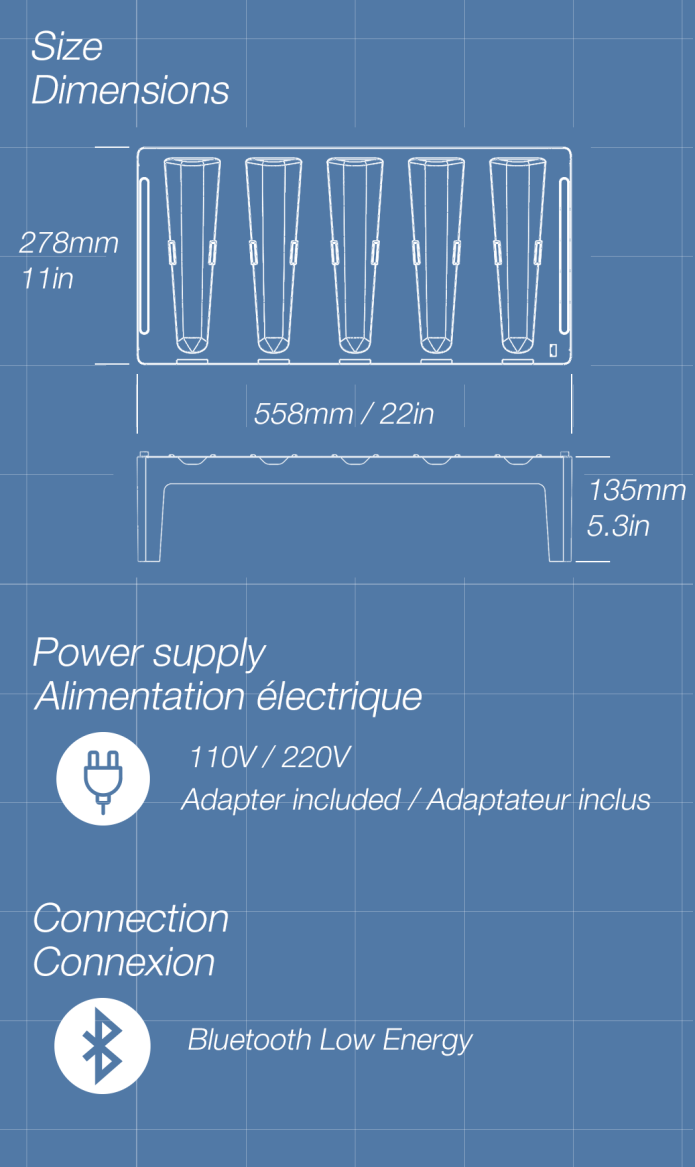 Caveasy is a story of tech and wine enthusiasts. At VinoCamp Paris 2015, 33 entrepreneurs organized a pitch contest for wine innovation. The Caveasy team pitched a remarkable idea for a centuries-old problem: "How do we tackle the difficulties with storing wine?" They aspired to change the way wine lovers managed their cellars forever.
It was a hit: the idea won both the jury prize and the public award, and has since become Caveasy. And with your help, this dream can become a reality in cellars everywhere.​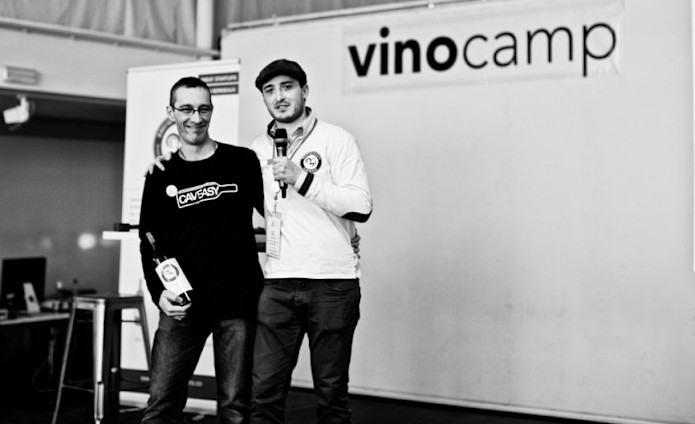 Caveasy est une histoire de passionnés de tech et de vins qui commence réellement suite au VinoCamp Paris 2015. Inscrit au concours de pitch organisé par 33 entrepreneurs, Caveasy remporte le prix du public et le prix du jury. 
C'est l'événement qui a fait basculer le projet de "est ce qu'on pourrait trouver une solution à nos problèmes de rangement de cave ?" à "et si on changeait la façon dont les amateurs de vin gèrent leur cave ?"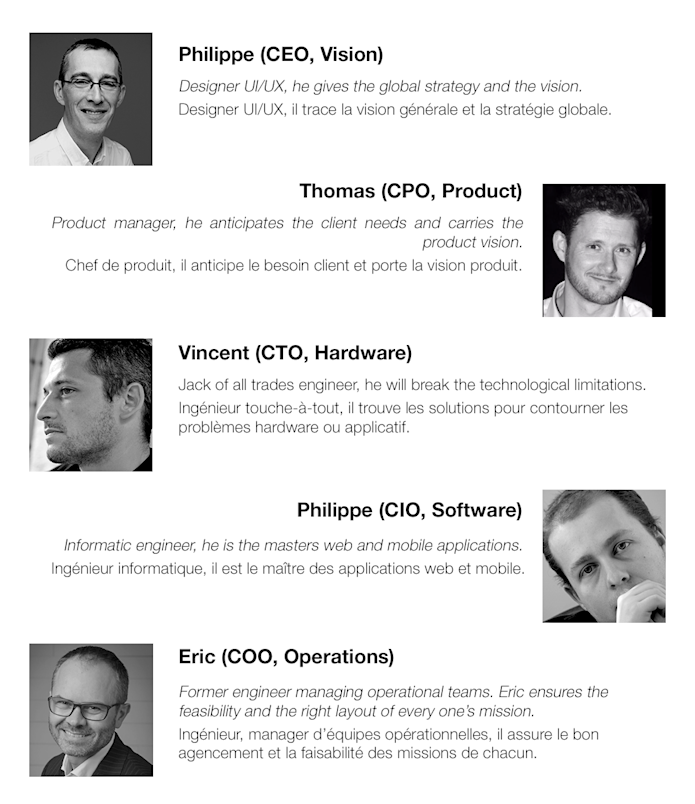 Is it possible to install Caveasy racks inside a refrigerated wine cabinet?
This first version of the Caveasy system is not compatible with refrigerated cabinets.
We are currently working to adapt our system in other kinds of wine storages, including refrigerated cabinets. This will allow us to fulfill more of our community needs.

Puis-je installer les rangements Caveasy dans une armoire à vins réfrigérée?
Cette version du système Caveasy n'est pas conçue pour s'installer dans une armoire à vins réfrigérée.
Nous travaillons actuellement à une adaptation du système dans d'autres types de rangements, dont les armoires réfrigérées, pour répondre à d'autres pratiques de stockage.

What is the maximum capacity of storage of Caveasy system?
This first version of our Caveasy system is able to connect together 256 racks. That means 1,280 bottles.
If you need a bigger capacity, mail us and we will help you find the best suitable way for you to manage you wines.

Quelle est la capacité maximale de rangement?
Cette première version de Caveasy permet de connecter entre eux jusqu'à 256 plateaux ce qui permet d'envisager un stockage de 1280 bouteilles. Si vous souhaitez une capacité de stockage plus importante, n'hésitez pas à nous exposer votre demande.

Can I organize the rack horizontally rather than vertically?
The racks can be connected vertically or horizontally with equal ease to fit different rooms. However, to organize them horizontally, you'll need to make use of an additional accessory that will be available before launch.

Puis-je organiser mes plateaux horizontalement plutôt que verticalement?
Les plateaux peuvent se raccorder verticalement ou horizontalement en fonction de la topologie du lieu dans lequel vous avez décidé de stocker vos bouteilles. Pour une organisation plutôt horizontale, un accessoire permettant de connecter les groupes de plateaux entre eux est disponible.

Does the rack come in any other colors?​
If the campaign is extra successful, we will let you choose a color among a range of options.

Les rangements existent-ils dans d'autres couleurs ?
Lors du lancement de la fabrication, si nous atteignons les 50K€ sur la campagne,  nous prévoyons de vous permettre de choisir la couleur de vos plateaux parmi une gamme de couleurs.

Can I put any shape of bottle on Caveasy racks?
Caveasy racks are designed to receive almost every shape of 75cl bottles. Some "exceptional" shapes might not perfectly fit. If you have such a bottle, please let us know by emailing us. We will help you find the best way to take care of your bottle.
Our first product: Caveasy One is not able to receive magnums and bigger format of bottles but we are working on a solution for the next ones.

Puis-je ranger n'importe quel format de bouteille dans Caveasy?
La forme des emplacements du plateau a été étudiée pour permettre le rangement de tous les formats classiques de 75cl. Il est possible que certaines bouteilles aux formes "exotiques" ne puissent pas être rangées correctement. Si c'est le cas n'hésitez pas à revenir vers nous pour que nous trouvions ensemble une solution.
Cette première version ne prend pas en charge les magnums mais une version spéciale du plateau est à l'étude.

Can I add new racks easily?
If you need to increase your storage capacity, you just need to stack and connect a new rack (or more) to your existing Caveasy system. This new rack(s) will automatically be taken into account by the system when you connect it.

Peut-on rajouter des plateaux facilement?
Pour augmenter votre capacité de stockage, il vous suffit de rajouter un plateau. Ce nouveau plateau sera automatiquement pris en compte.

Can I use the Caveasy app on any smartphone?
The Caveasy app is compatible on any device running iOS 8.0 or greater and Android 4.1 or greater.

Peut-on utiliser l'application Caveasy avec tous les smartphones?
L'application Caveasy fonctionne sur les smartphones et tablettes sous iOS 8.0 ou Android 4.1 (ou version plus récente).

Is the Caveasy app free and can I use it without have Caveasy racks?
Yes, the Caveasy app and all the tailor made services are free. The Caveasy app allows you to interact with your wine racks. Therefor, you will not be able to do much with the Caveasy app without having any rack.

L'application Caveasy est-elle gratuite et puis-je l'utiliser sans avoir acheté le rangement?
L'application Caveasy est gratuite. L'application est ce qui vous permet d'interagir avec le rangement et c'est par elle que vous pouvez profiter de l'ensemble des services Caveasy. Son utilisation n'est donc possible qu'après l'achat d'un rangement.

What language is the Caveasy app available in?
The Caveasy app is available in french and english. More languages will come soon after the launch.

Dans quelles langues l'application est-elle disponible?
L'application Caveasy est disponible en français et en anglais, d'autres langues seront prochainement disponibles.

Can I install the Caveasy app on several smartphones or tablets?
Yes, the Caveasy app can be installed on multiple smartphones and tablets. One account can have several users, each one having access to Caveasy information and services.

Puis-je installer l'application sur plusieurs smartphones ou tablettes?
L'application Caveasy peut être installée sur plusieurs smartphones ou tablettes. Un même compte (votre cave) peut ainsi avoir plusieurs utilisateurs, chacun ayant accès aux informations et aux services Caveasy.

How do you ensure that my data remains private?​
Our system is designed to keep your data for yourself according to French regulation (CNIL). The pairing of your racks and your smartphone/tablet is fully secured and our servers are encrypted.
The Caveasy system doesn't gather any other data than the one needed for your tailor made services.

Comment est assurée la confidentialité des données de ma cave?
Nous garantissons la sécurité des données de nos utilisateurs, en accord avec les spécifications de la CNIL*. L'appairage du rangement et du smartphone/tablette est sécurisé, nos serveurs sont chiffrés (SSL).
Le système Caveasy ne récolte que les données nécessaires au fonctionnement des services. En cas d'appel à un service tiers, les données sont anonymisées.
*Commission Nationale de l'Informatique et des Libertés