CHEWDEN: Make Dog Treats Safe, Clean & Interactive | Your dog eats from a bowl, so why do treats belong on the floor?

Make chews and frozen treats safer, mess-free and more interactive
Your dog eats and drinks from a bowl, so why do treats belong on the floor? CHEWDEN is a modular system, designed to hold chews and frozen treats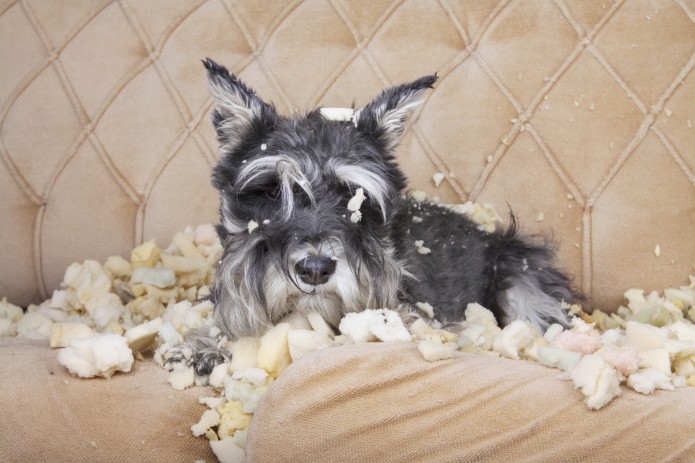 Importance of enrichment and stimulation
Both physical and mental health are equally important when it comes to your dog's overall well-being. Chewing and licking are great enrichment activities that stimulate your dog's mind and keep them occupied, draining their energy and relieving stress. As an added bonus, the mechanical scraping action and saliva generation through this natural behaviour helps to promote good dental health for your canine.
Key features of CHEWDEN

Helps prevent choking
Chews are great. Your dog loves them, they clean your dog's teeth, and it keeps them occupied. However, the risk of choking on chews is often neglected. CHEWDEN helps by securing the end of the dog's chew, giving you peace of mind while they chew away.
Contains the mess 
Think slobber, crumbs, odours, and stains.
CHEWDEN contains the mess on the easy-wipe base. It also keeps your dog's paws off the treats themselves. The base can be stationed at a location of your choice, whether it is on the floor, carpet, or on the sofa. Giving treats should be fun and enjoyable, and not a clean-up chore.
Provide longer-lasting interaction
CHEWDEN's patent-pending system creates a 'soft wobble' which provides an added challenge to chewing, mentally stimulating while slowing them down. With CHEWDEN Grip, your dog is encouraged to chew differently, using their front teeth as the chew reaches the end. Dogs can now enjoy a chew for a longer time with added dental benefits!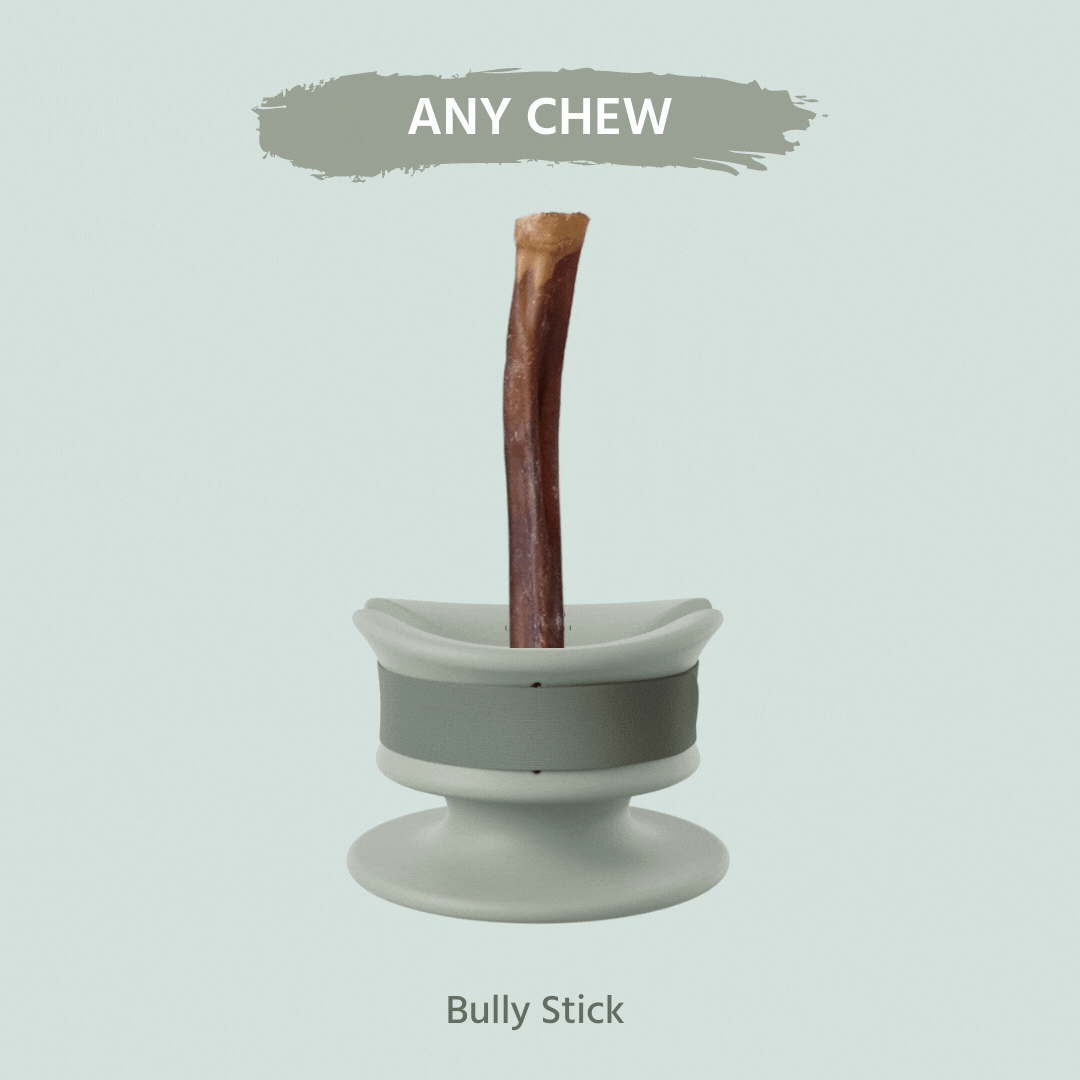 Choose your chew
CHEWDEN Grip is suitable for almost any chew you and your dog fancies. It is easy to securely hold onto each chew with the included customised, high-strength Velcro® strap.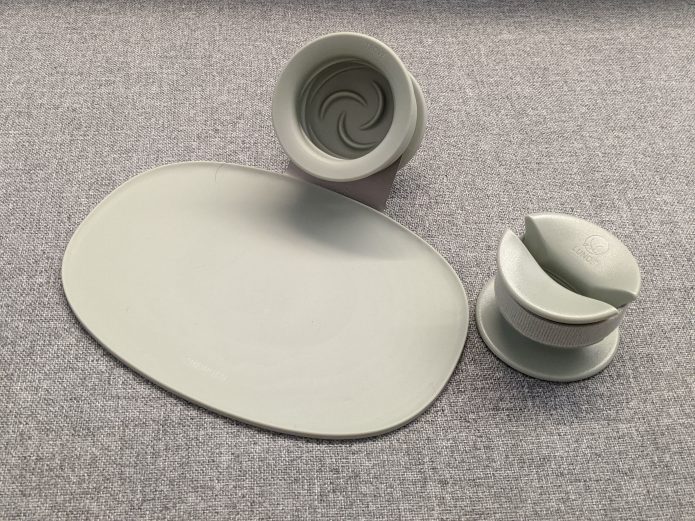 Choose your attachments
Choose from two attachments – Grip for chews and Trove for frozen treats. You'll have the freedom to take just the attachments with you on an outdoor adventure or use it with the base to keep chewing to a fixed location.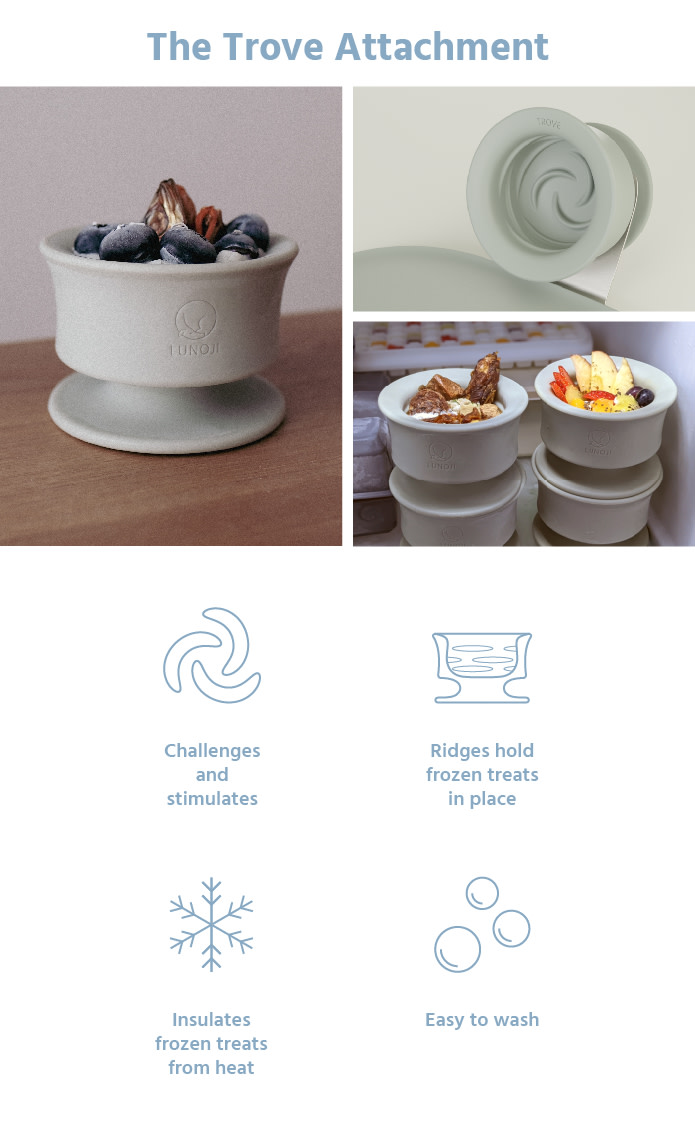 Easy to use
No drills, screwdrivers, or endless twisting required.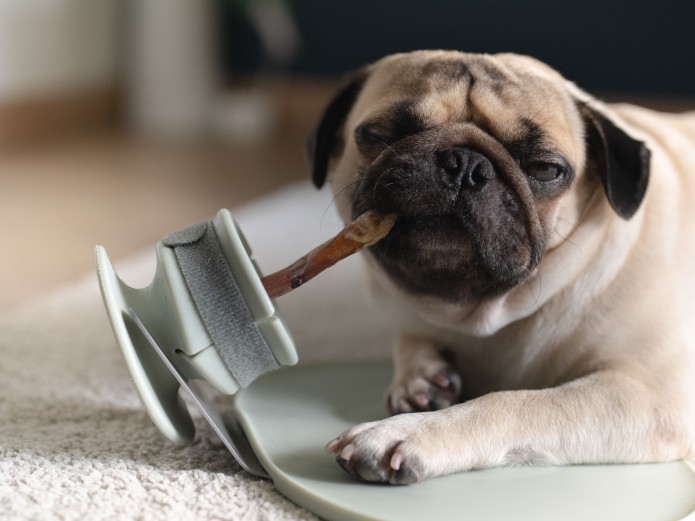 Always putting safety first
The safety of your dog is important to us. We've design CHEWDEN to be free of hazardous parts, so your pup can chew away to their heart's content!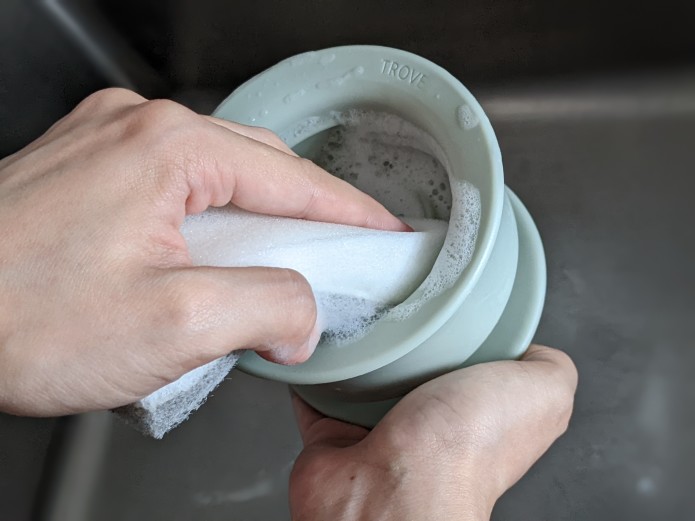 Easy to clean and dishwasher safe
We were often frustrated with difficult-to-clean interactive treat dispensers. That's why our attachments are designed to be easy to clean and dishwasher safe. Turn endless washing into time for finding new Trove recipes for your fur-baby!
Stable on all surfaces
CHEWDEN's wide and weighty base was designed to withstand the tugs and pushes of your dog, especially once they have comfortably laid on top of it.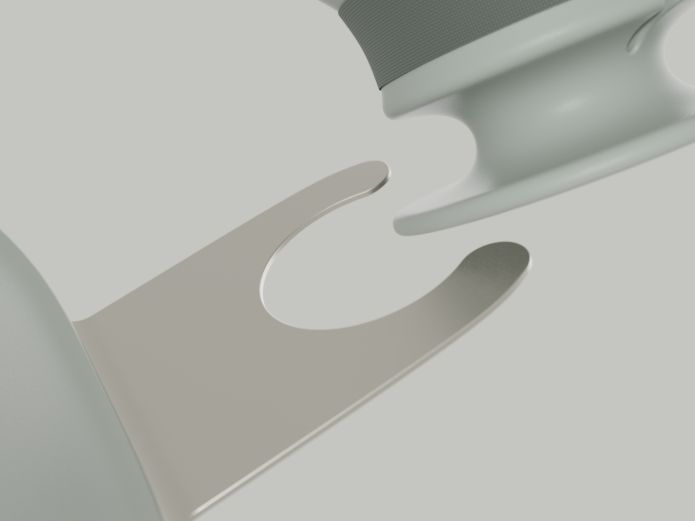 Made with recyclable materials
We're committed to minimising our environmental impact. CHEWDEN is made from non-toxic TPE material and stainless steel which are both selected for its durability and infinitely recyclable capabilities.
Bring it on your next adventure
The Grip attachment can hold the chew in an upright position, avoiding contact with dirt on the ground, keeping the chewing experience safer and cleaner for your dog.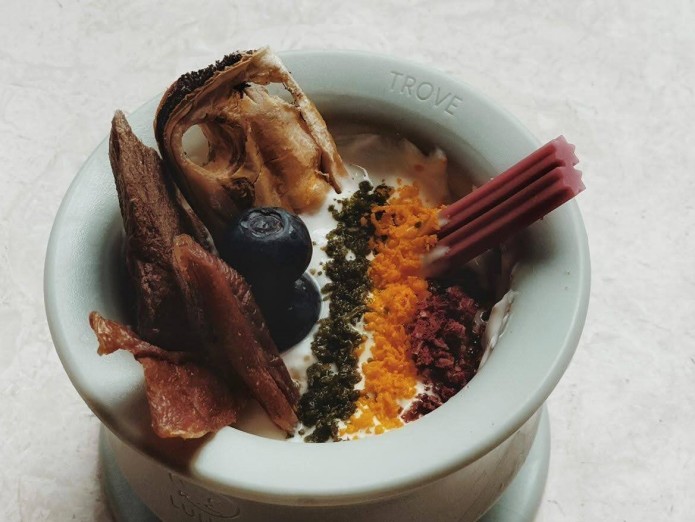 Trove for #pupsicles
CHEWDEN's modular design means that you can expect even more future attachments. Trove followed the original Grip closely, and we don't plan to stop here!
Recommended by vets and trainers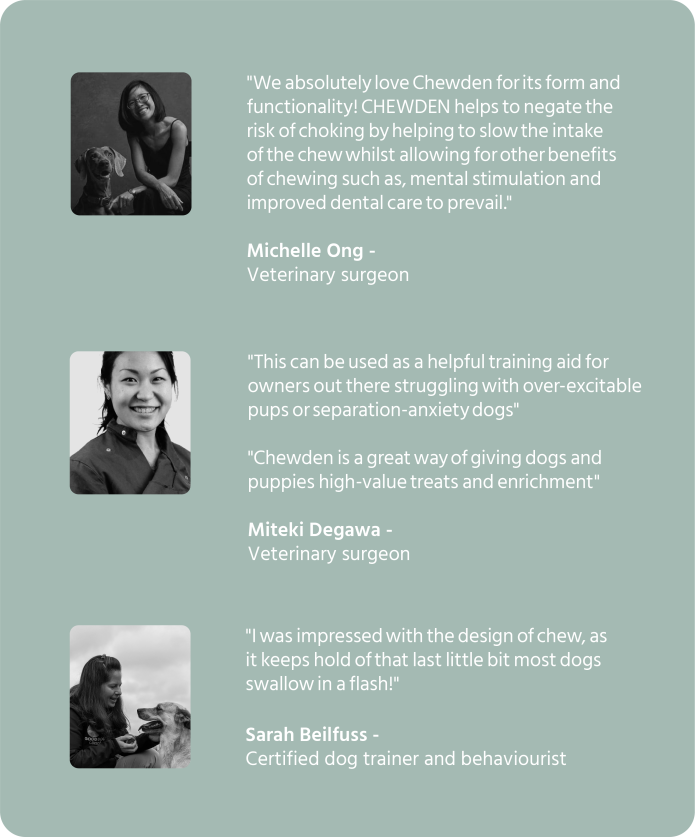 Loved by many others