CHUTES 3-IN-1 Beauty Shower Solution | Daily misty water therapy: dechlorinated, purified filter combined with aromatic skin-caring booster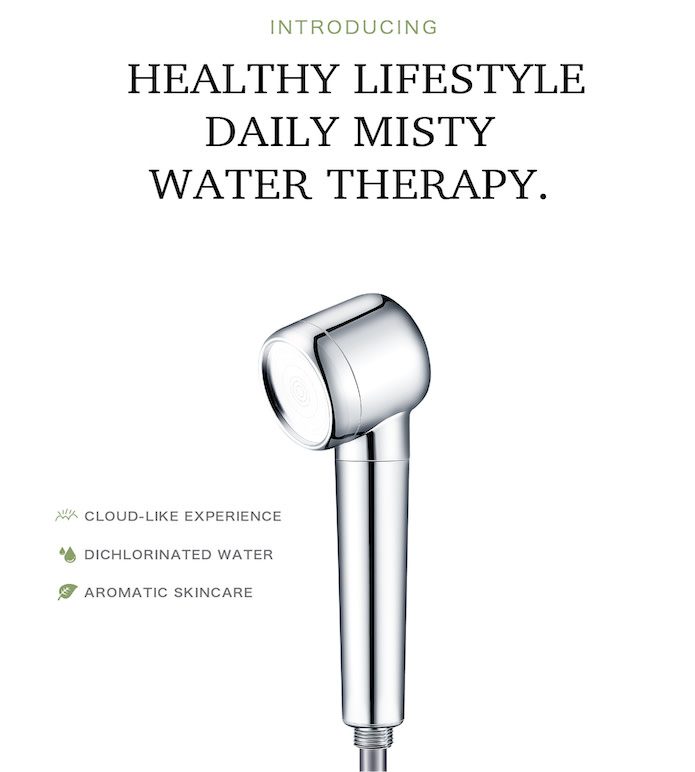 Life is busy, we get it but you deserve to enjoy all the health and wellness benefits you purchased your CHUTES for without the hassle, work, and extra time it takes to achieve a pure and PH-balanced, and aromatic water experience.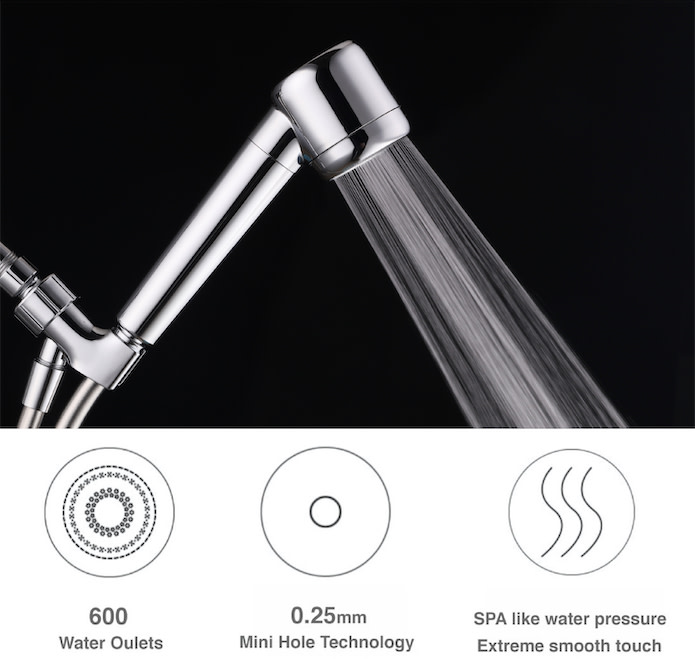 Not even a luxury, high-tech showerhead can provide you with a special misty shower feeling. Over 600 dense water outlet holes, giving the spray a dense, soft and waxy feeling.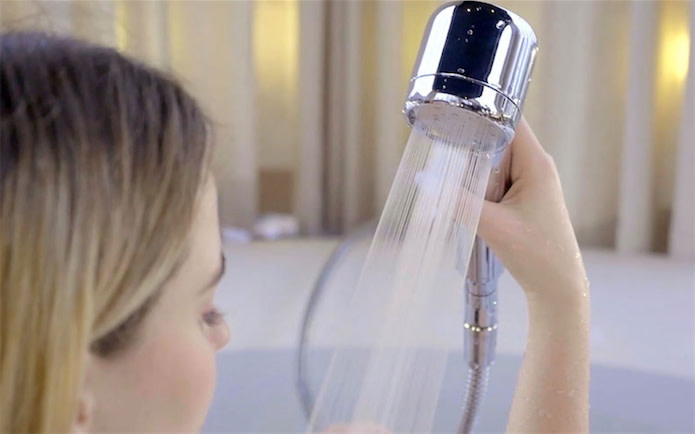 The dense spray is close to a foggy state under the same water pressure, covering the whole body to achieve a deep cleansing effect.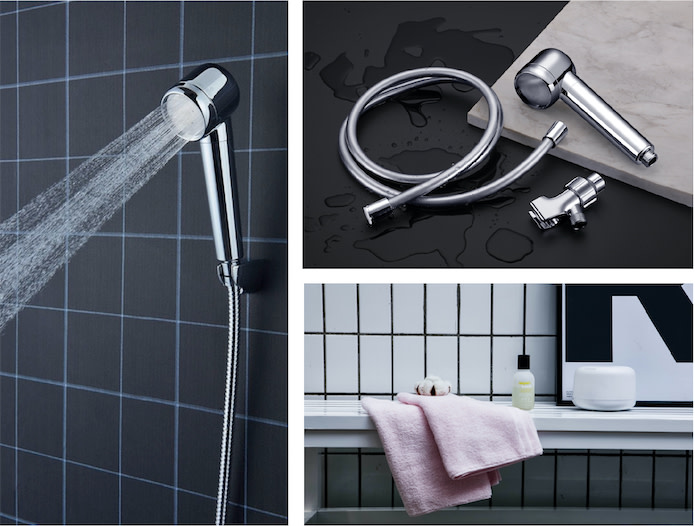 CHUTES dichlorination pressurized beauty shower removes excessive chemicals. Its silver ion antibacterial effectively inhibits the growth of bacteria. It's all about the water!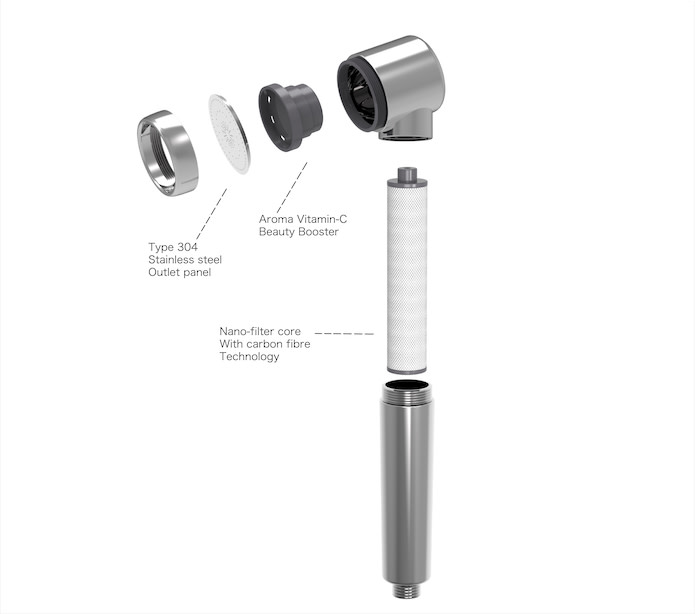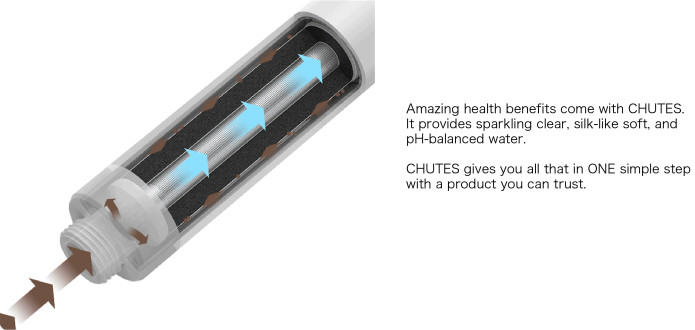 Our Aroma Vitamin-C Beauty Booster fragrance collection with olfactory compositions was chosen to offer you an atmosphere according to your preferences: Joyful and full of energy, conducive to relaxation or dynamic, and energizing.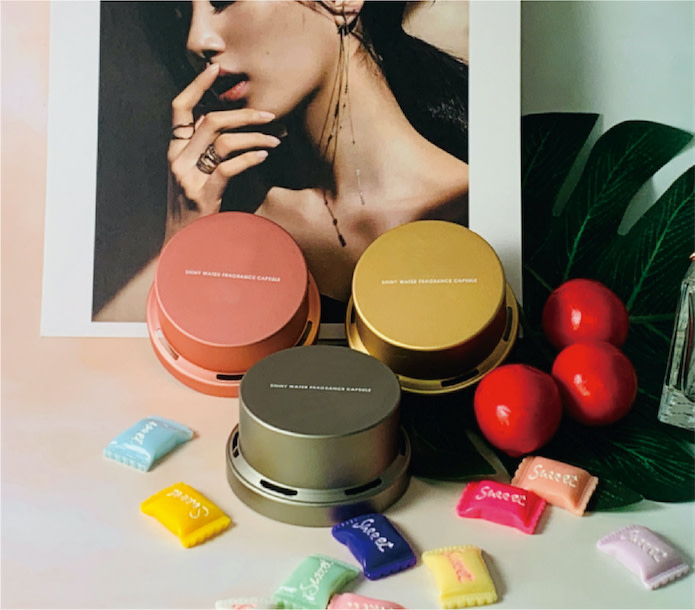 CHUTES uses its simple yet stylish design with its selective modern metallic colour tone naturally makes it a unique decoration to your bathroom/showroom.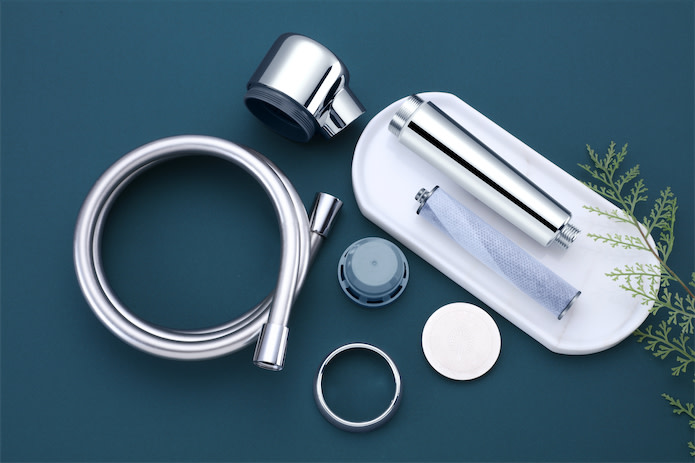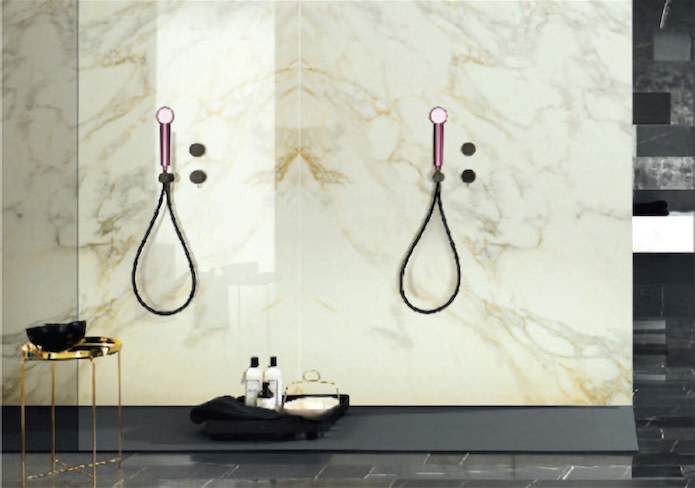 CHUTES 600 mini water holes pressurized technology disperses water flow into millions of tiny droplets and combining with the iconic nano-filter core, our beauty dichlorination shower filter can effectively filter up to 8 tons of municipal tap water at a flow rate of 6.5L/m. You could save up to 30% of water per shower while enjoying the unique misty coverage over your skin.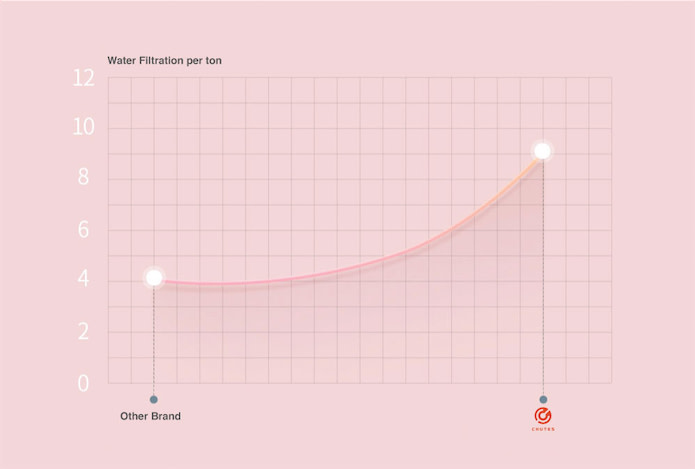 There is no worse feeling in the world than getting into a shower stall and having to make every last drop of water count. Effluent 0.25mm extremely small L diameter, CHUTES vitality water activates the potential of every drop of water.

CHUTES technology disperses the flow into millions of tiny droplets while reducing flow to a remarkably low, you could save up to 10 gallons of water per shower while enjoying the unique misty coverage over your skin. Our water outlets are distributed proportionally, ensuring a light and full water feeling. Healing all of our daily irritability. Let's give our body a gentle water hug!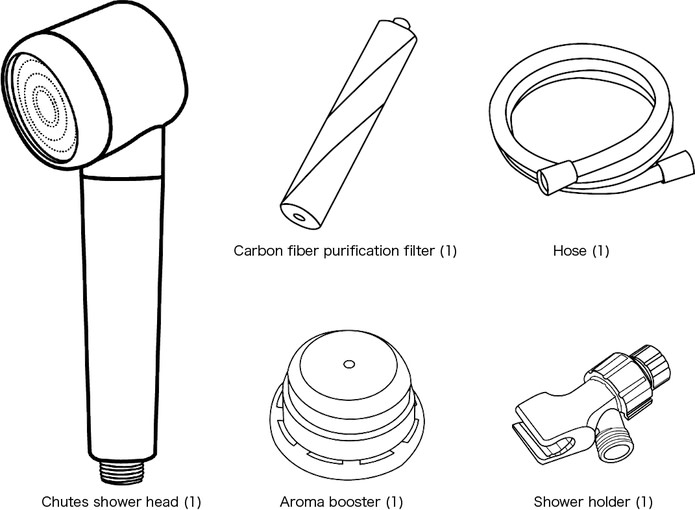 (Items included)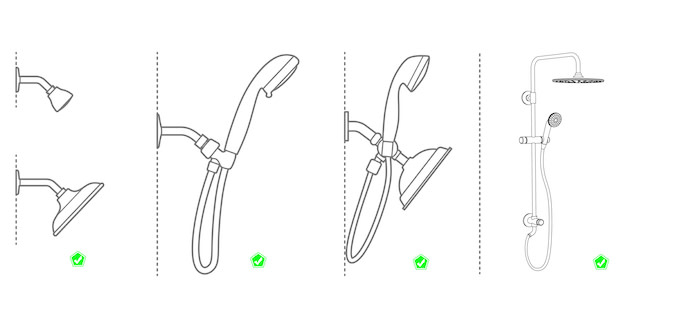 Every husband may face a similar mystery of his wife, has tons of different types of shampoos, and shower gels but never gain full satisfaction with any product. James is one of these husbands.

Water, the essence of life 
Because of curiosity and love for his wife, he started to discover the irritating truth. James was shocked to discover that "water" is the true cause of all. The water quality of different regions could vary largely. Each shower system selected by different hotel brands makes our skin/hair quality in distinct results.

Natural way, last longer 
So a small vision came into being. He hoped to find a cure for everyone's skin/hair irritating problem and design a price-friendly, environmental-friendly shower to provide a consistent/comfortable experience all over the world. 

ONE step forward  
In 2019, he established the CHUTES team and completed the first product design in the same year.

CHUTES: a design for you, the design for us 
With your help, we will start to deliver products to users all over the world in February 2021.