Coffee Fruit Bar: Superfruit Bar Upcycled for Good | The world's first 100% natural plant-based snack containing coffee fruit | Upcycled for impact.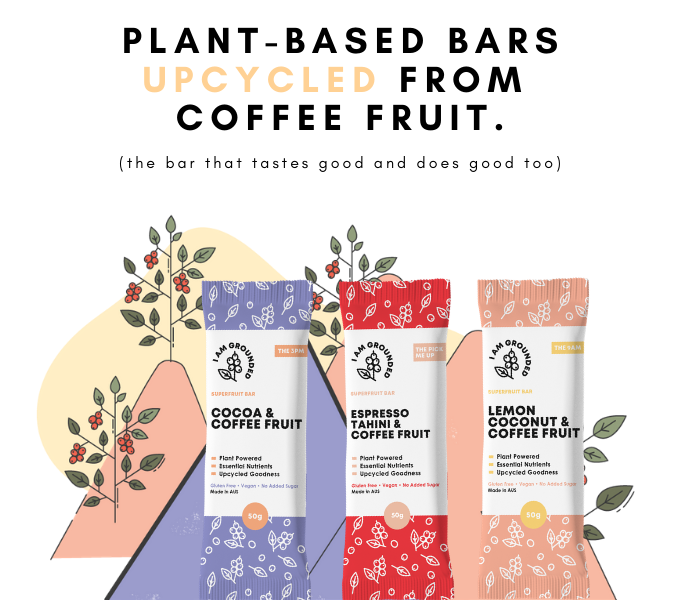 Coffee Fruit Bar is what happens when you add value to a byproduct in coffee – the fruit, by harnessing it's potential to make a superfood snack from it. 
A snack with a difference.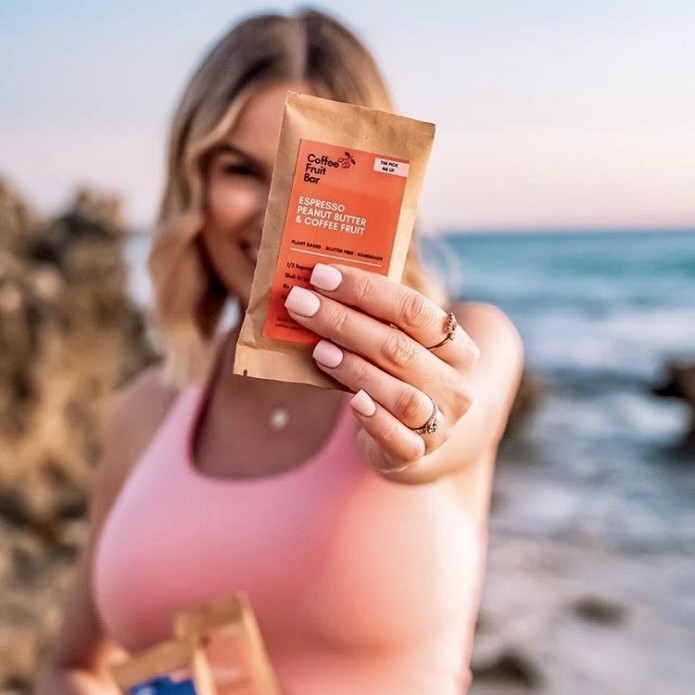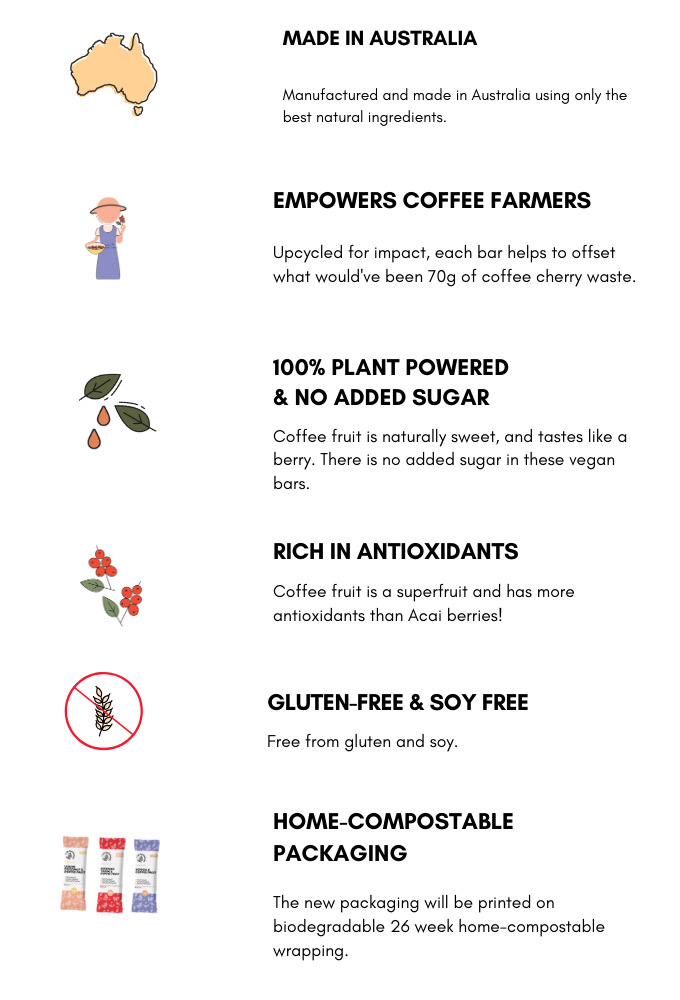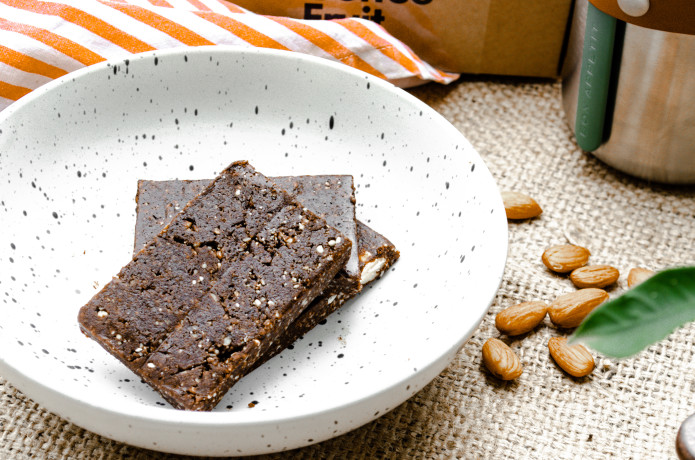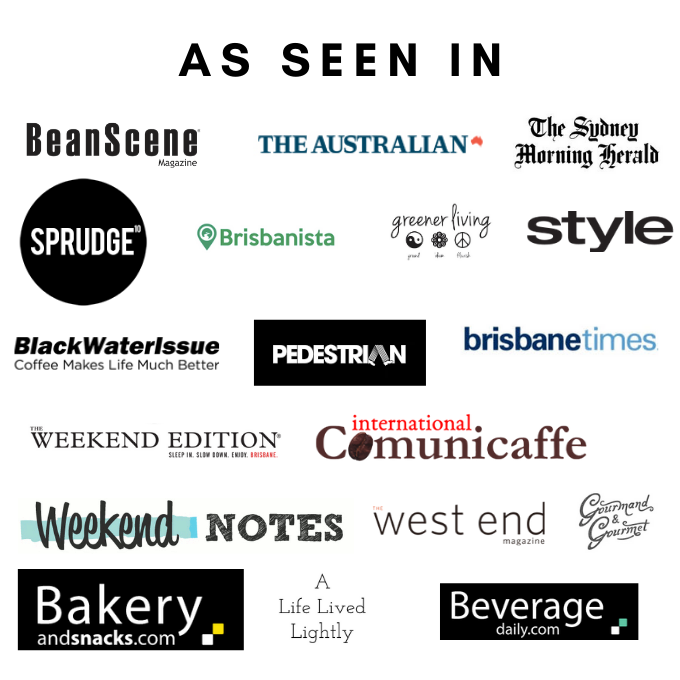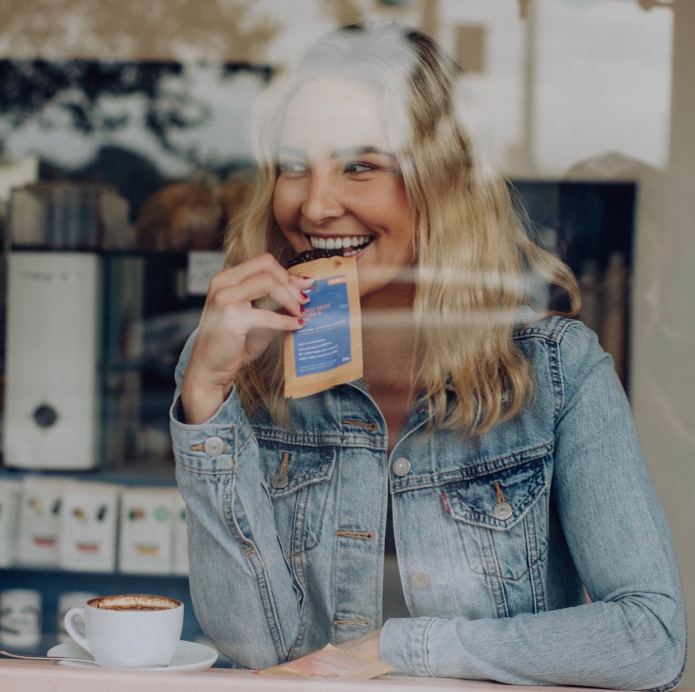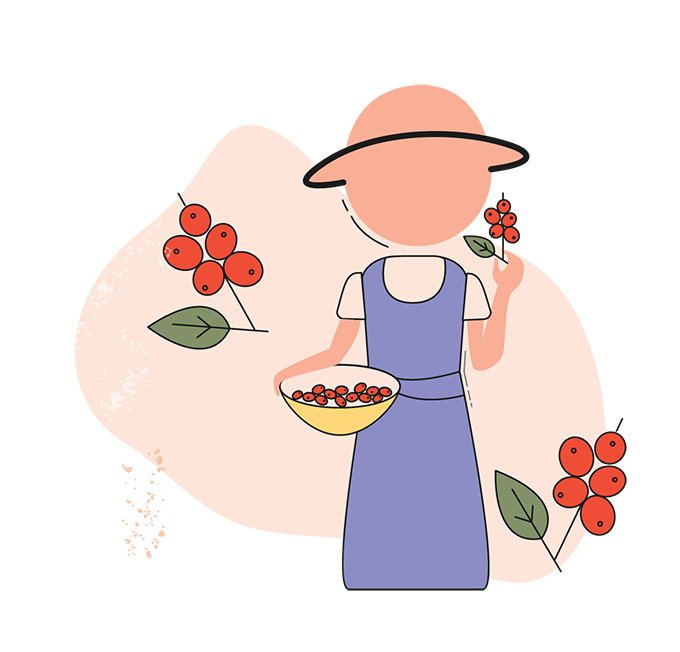 By now you may have guessed that coffee is actually a fruit! 

This juicy red fruit doesn't taste like coffee and instead provides a berry-like flavour. 
The cherry is picked, washed, sorted, and de-pulped in order to retrieve the small seeds it encompasses.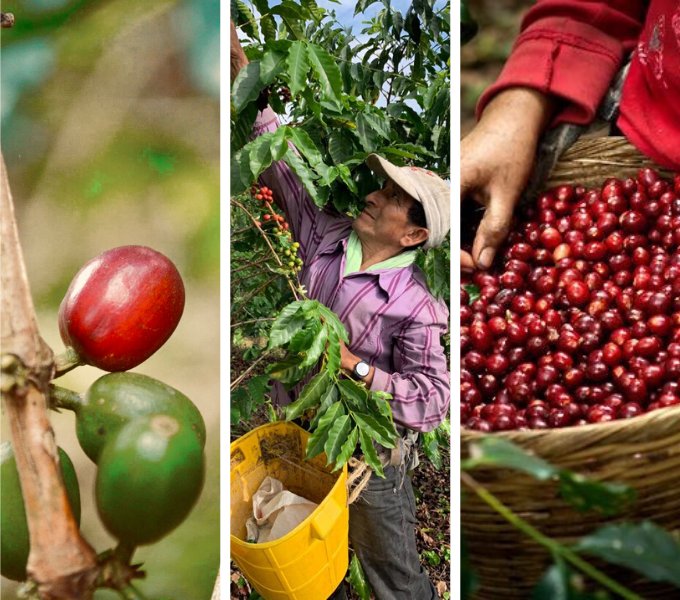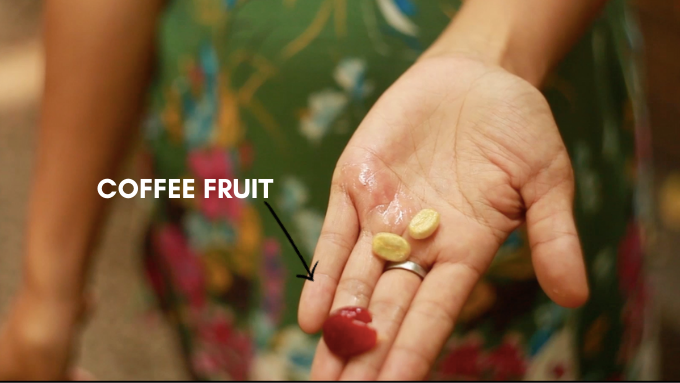 The seeds will eventually make their way down the coffee chain ending up in your home country either roasted or as green beans and eventually brewed.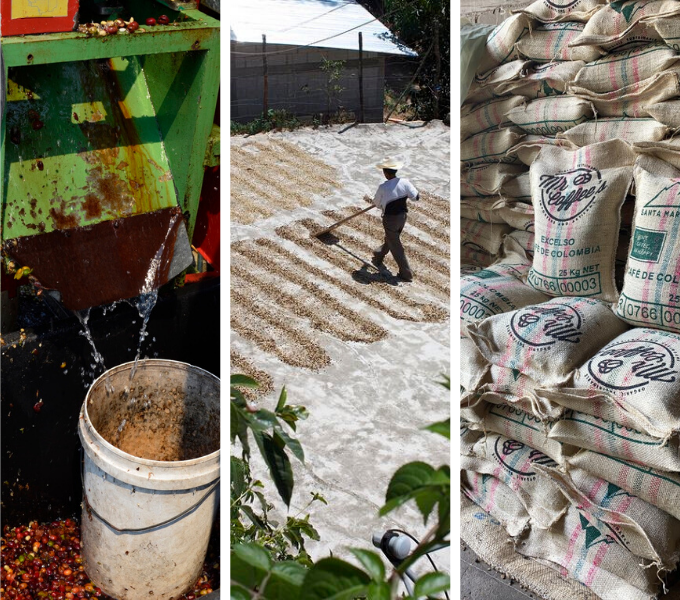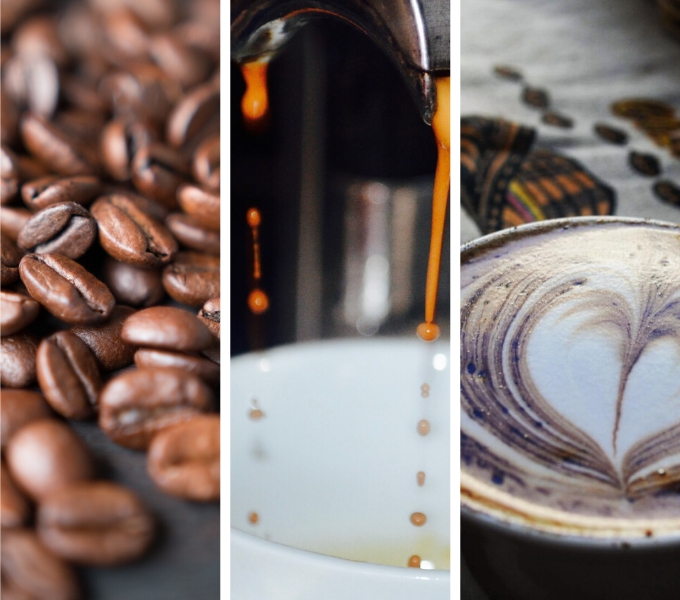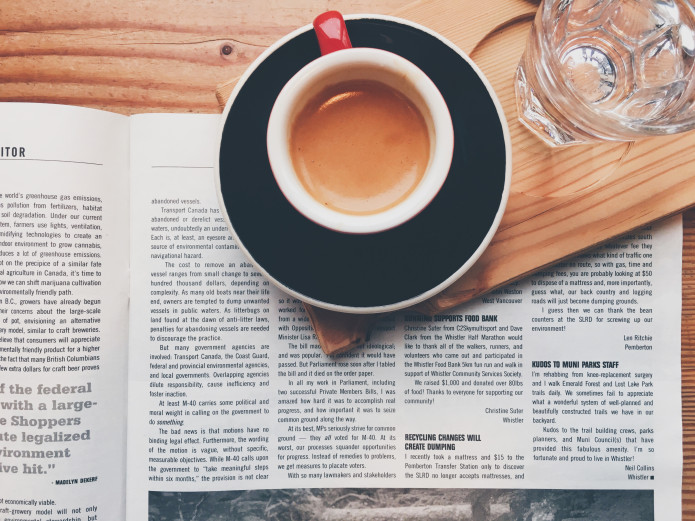 Meanwhile at origin, when not upcycled the remaining pulp and skin of this antioxidant-rich, superfruit cherry, is thrown into a pile of other cherries, breaking down harmful toxins into the surrounding environment.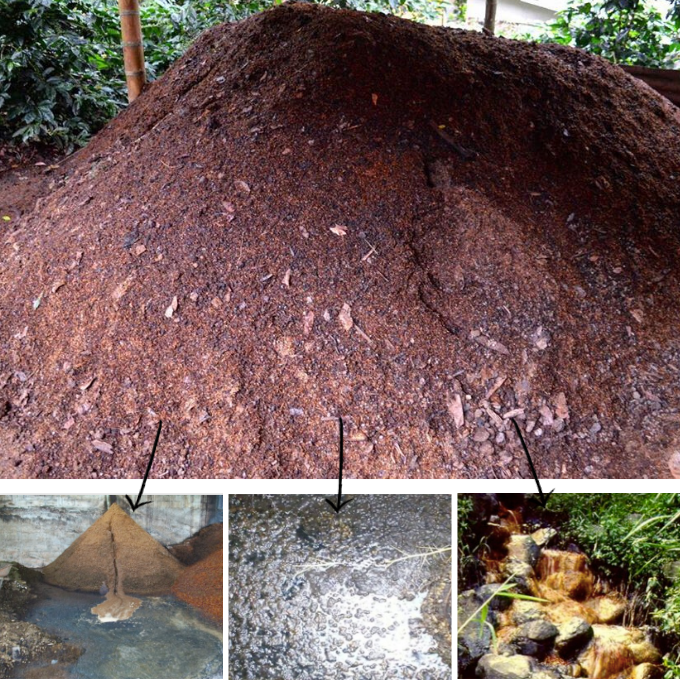 Coffee is one of the most widely consumed beverages in the world. An estimated 3 billion cups of coffee are consumed every day!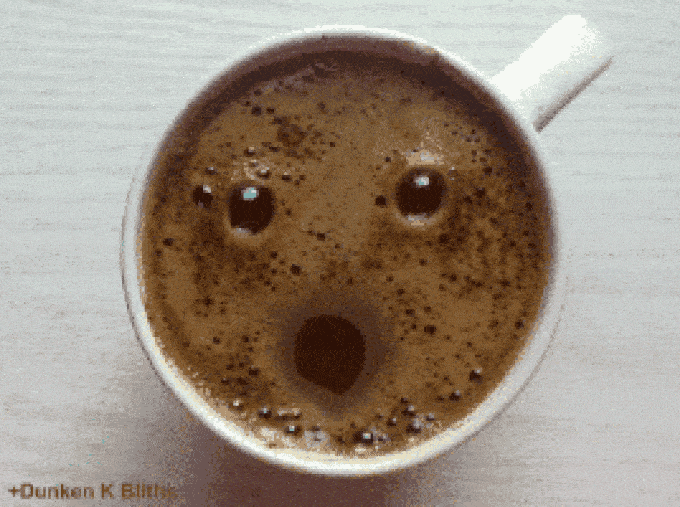 This massive demand results in approximately 20 billion kilos of coffee fruit waste created, each year!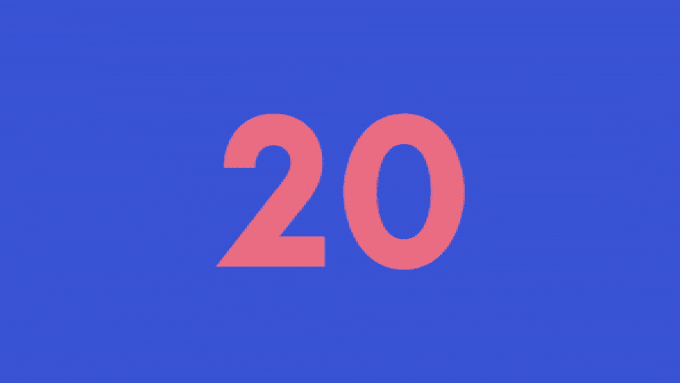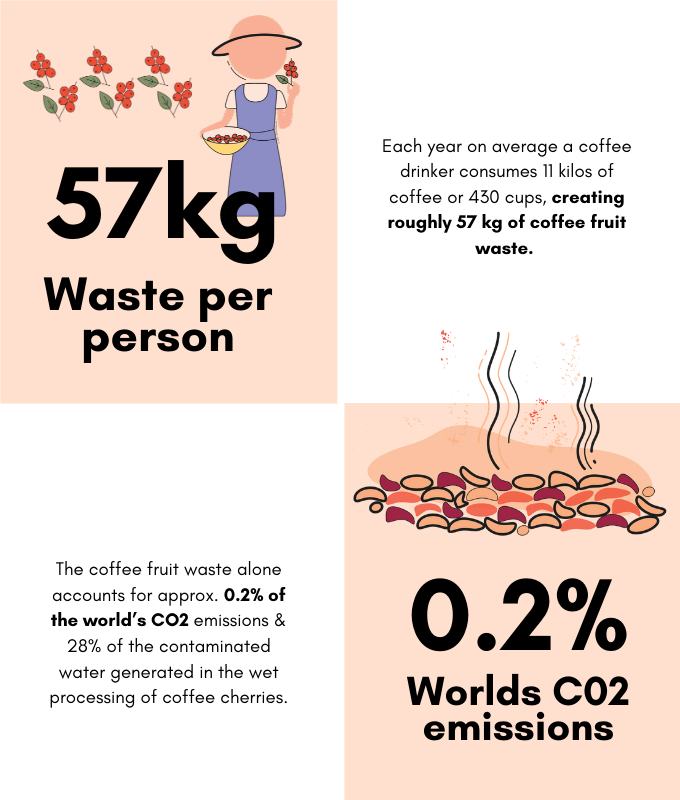 Everybody loses
This further represents a loss of productive land for farmers and a missed economic opportunity to utilise this resource. Furthermore, the coffee fruit's superfruit properties are being deprived in a world where people are under-fed, malnourished or living incredibly stressful lives. With a huge food waste issue across the world, we must look towards innovation in food systems and alternative methods to bring to light byproducts.

Our solution to this waste problem is to divert and upcycle the superfruit from a value-ending cycle, turning the coffee fruit extract into delicious Coffee Fruit Bars!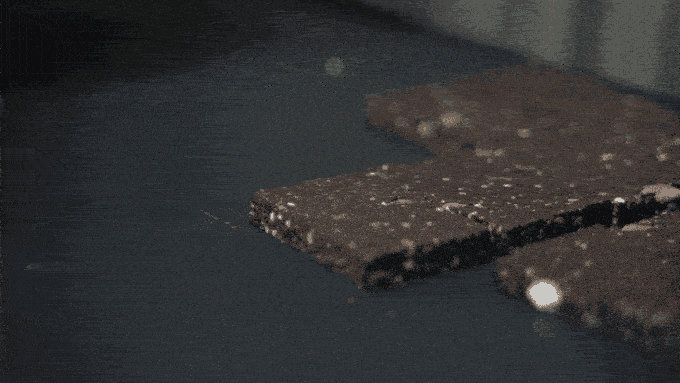 We're on a mission to create systemic change in coffee by adding value to the fruit.
Our goal: To bring Coffee Fruit Bars to your pantry, local cafe, office or health food store.
We aim to upgrade our packaging from craft to home-compostable and are partnering with an ethical manufacturer to produce our bars.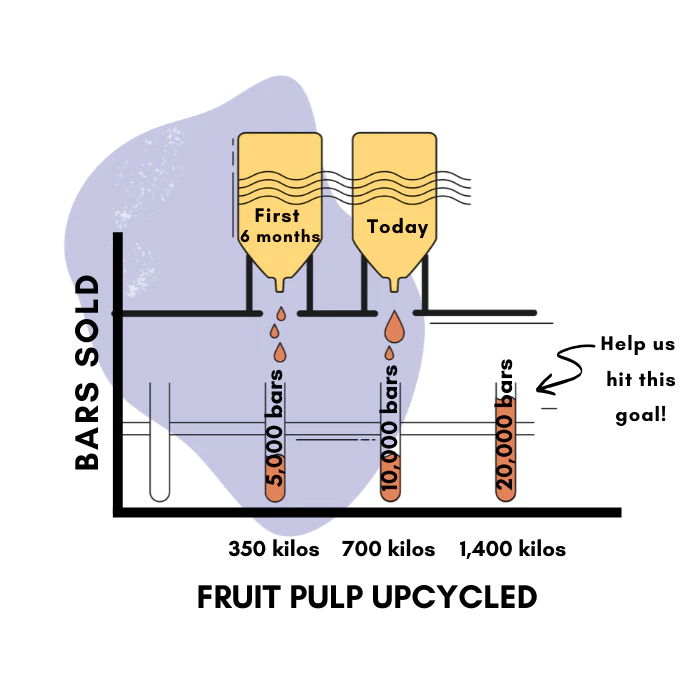 This is your chance to be a part of changing the future, where food can be diverted from waste and turned into impact.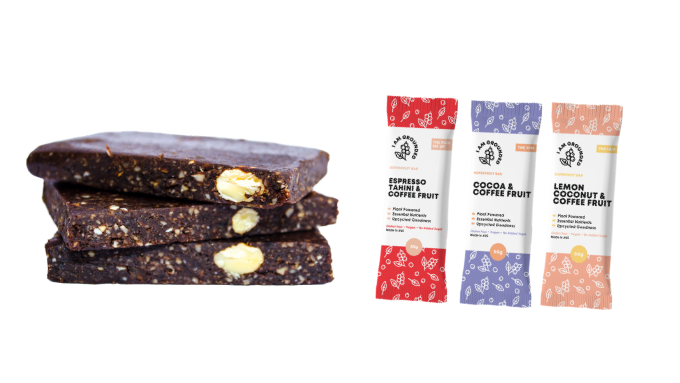 Over the last year of testing, we collected the feedback and finessed our product design and recipes to bring to you the following upgrade to our bars.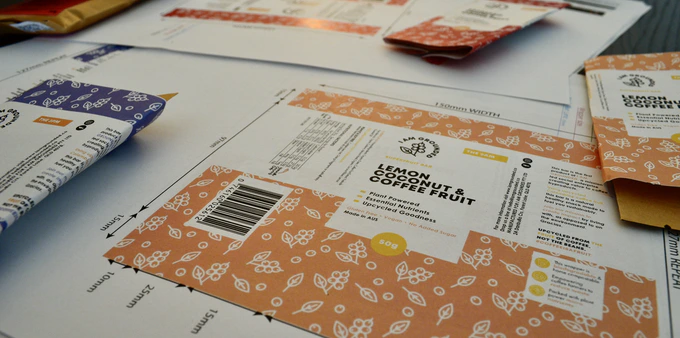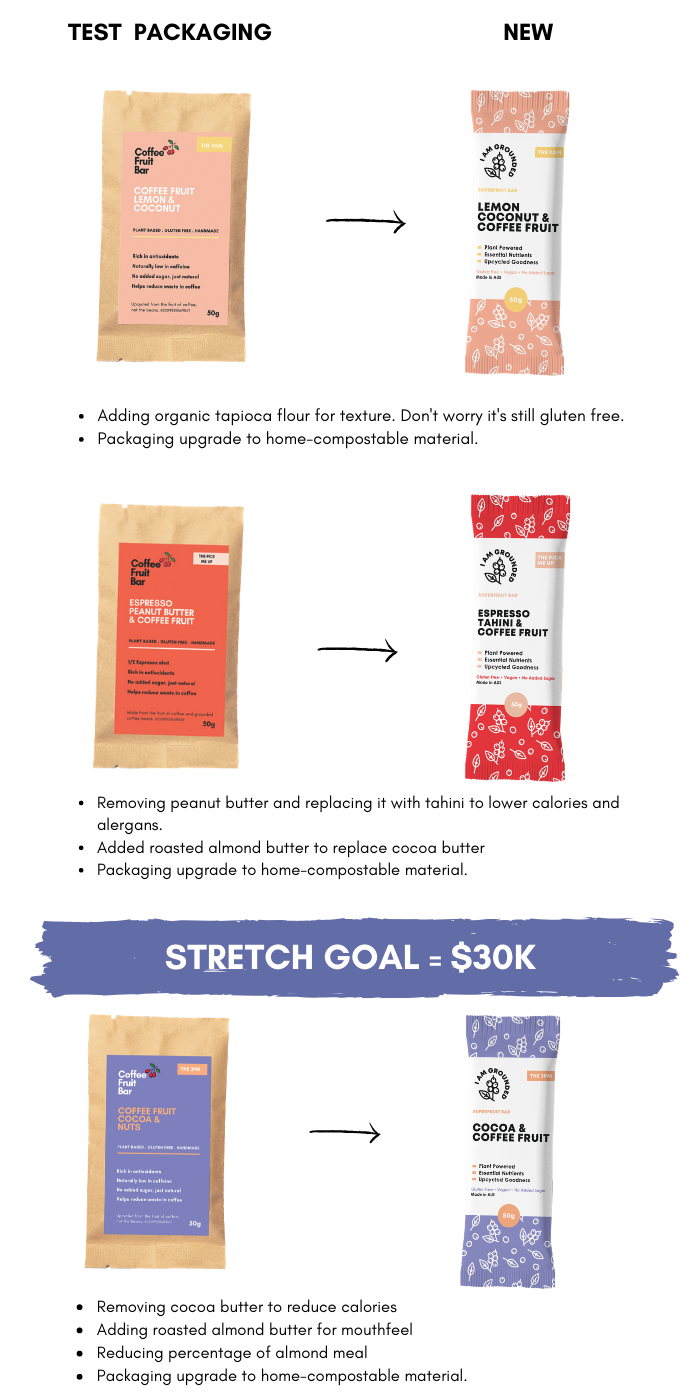 1 year of recipe testing has landed us with…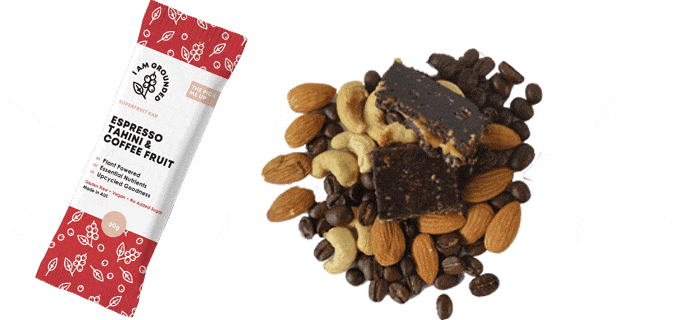 Ingredients: Organic Dates, Coffee Fruit Extract, Organic Cashews, Almond Meal, Organic Tahini, Pesticide Free Almonds, Roasted Almond Butter, Organic Cocoa, Organic Ground Colombian Coffee.
Organic Tahini mixed with high-quality ground Colombian coffee…yes please! A perfect match for those seeking a flavour-packed, energy boost at any time of day. THE PICK ME UP has good fats from the quality Tahini, combined with antioxidant-rich ground coffee and coffee fruit will provide a hunger-busting energy kick.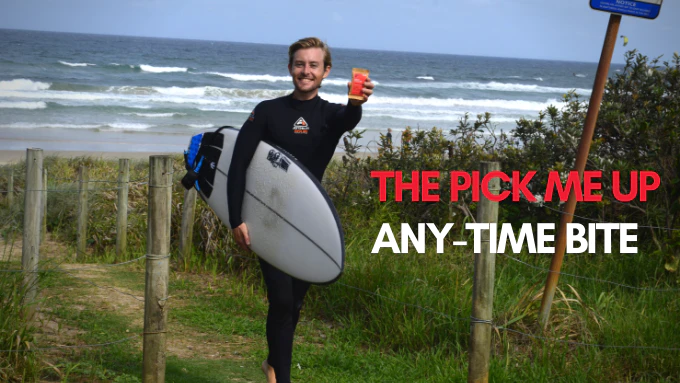 *Fan tip: A must-have for long exercise…or even long work meeting!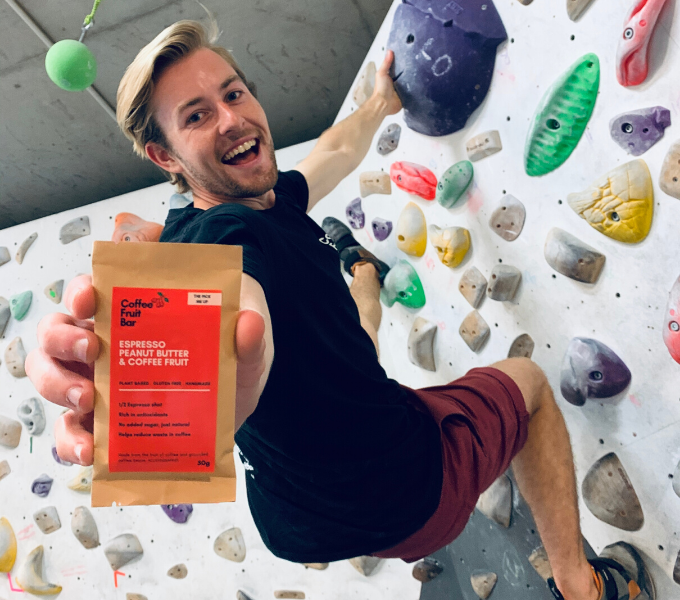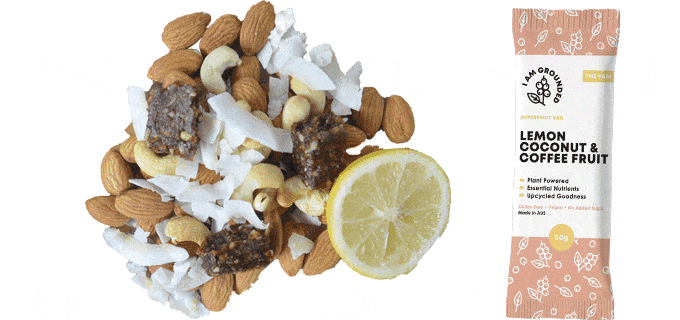 Ingredients: Almond Meal, Pesticide Free Almonds, Coffee Fruit Extract, Organic Dates, Organic Cashews, Organic Tapioca Flour, Organic Coconut, Lemon Oil.
Zesty lemon and coconut sound like a morning treat to you? We think so too! THE 9AM bar is a mouth-watering combination of lemon and organic coconut with the berry flavour of the coffee fruit. Start your morning right with this healthy, plant micronutrient packed health kick, naturally low in caffeine and high in antioxidants.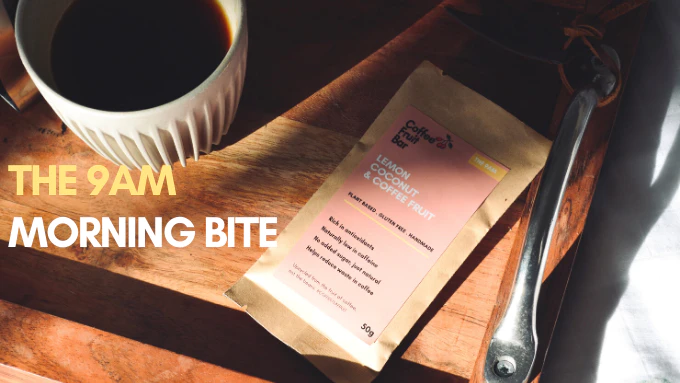 *Fan tip: Delicious in hot weather!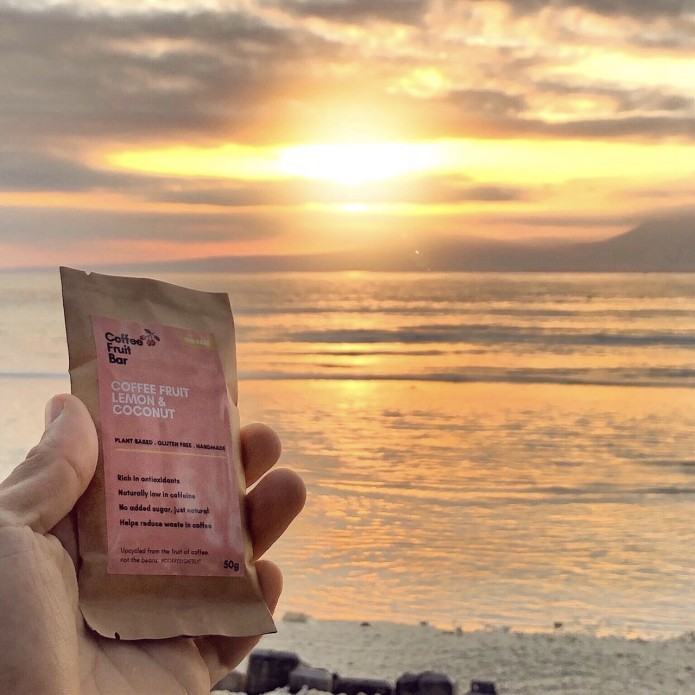 Introducing our third delicious flavour, Cocoa with Almond butter and Coffee Fruit! We would love to bring this bar to market but we need your help to reach our stretch goal of $30,000.
Ingredients: Organic Dates, Coffee Fruit Extract, Organic Cashews, Almond Meal, Pesticide Free Almonds, Roasted Almond Butter, Organic Cocoa, Organic Carob.
 Our cocoa and nuts bar is perfect for those chocolate lovers looking for a 3PM fix! Flavanoid rich organic cocoa, combined with vitamin-E packed almonds make this a perfect afternoon brain boost. Tastes like a brownie, with the natural sweetness of coffee fruit.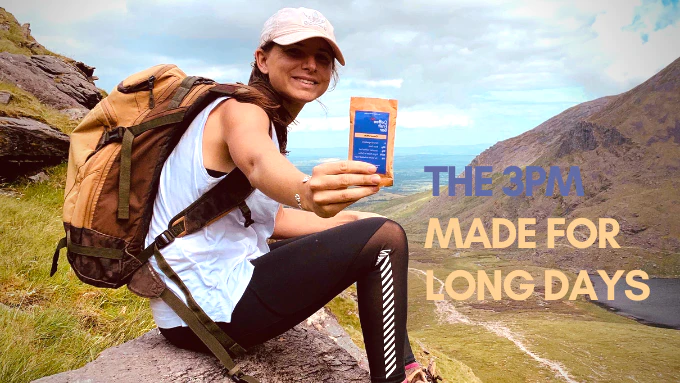 *Fan tip: Great for those long days or for the 3pm craving!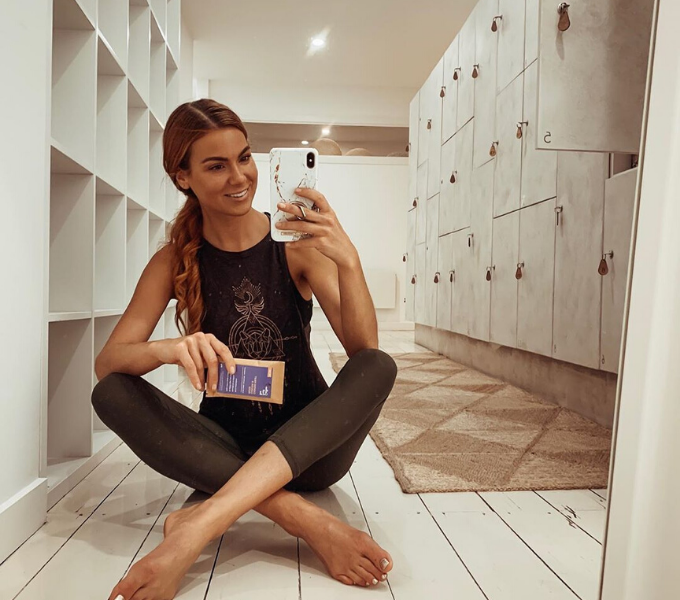 A BAR FOR WHEN YOU REALLY NEED IT.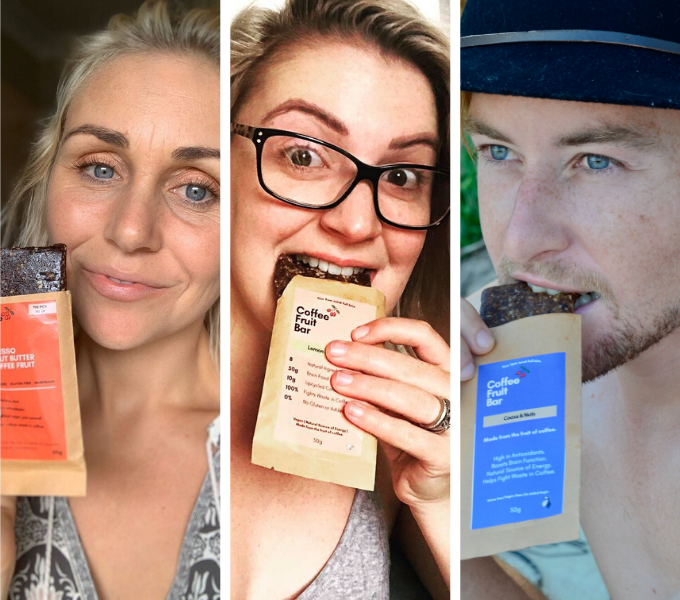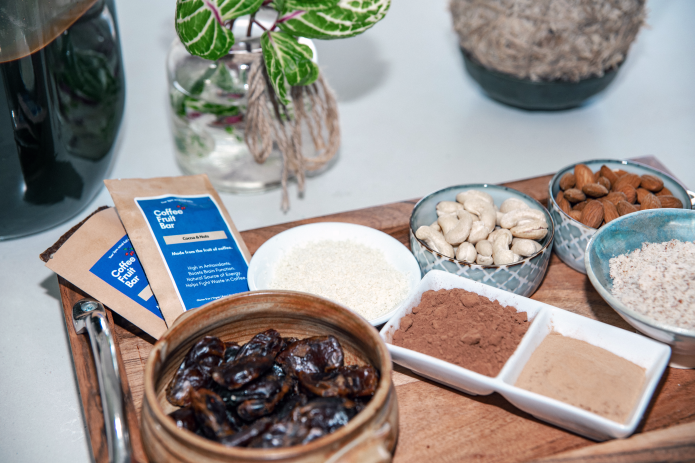 Quality ingredients, natural and organic, sustainably sourced. These pillars are what drive our ingredient selection in the bars.
Striving to use only the highest quality, unprocessed ingredients ensure your body draws superior nutritional value from each constituent.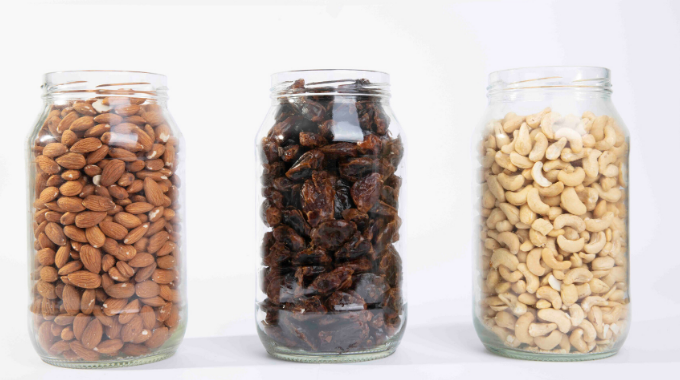 You won't find fancy artificial sugars, flavourings or un-pronounceable 'something's' in our bars. 
Only natural ingredients, as nature intended.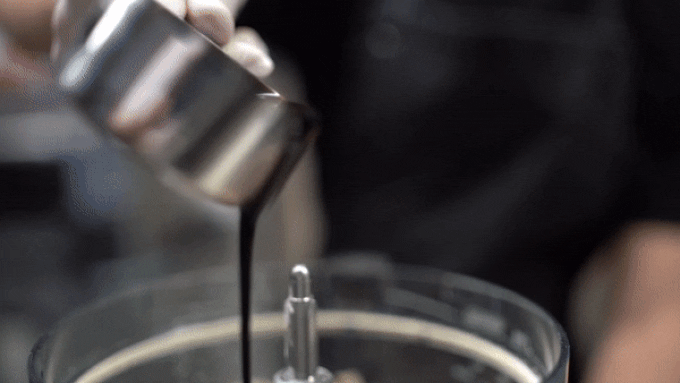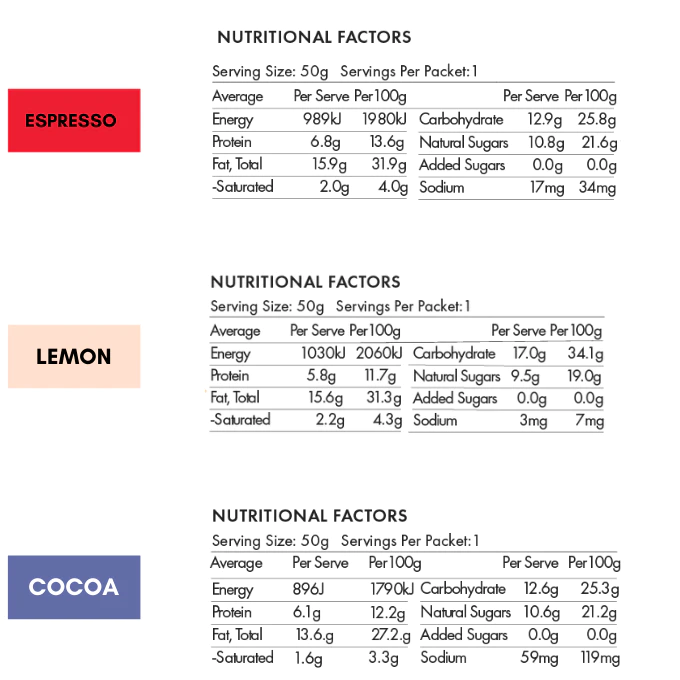 The macro-nutrient profile of our bars is optimised to provide you with lasting mental energy, without the blood-sugar crash.
Our bars prioritise healthy, good fats with natural sugars to help you avoid the 'rollercoaster' highs and lows of conventional snacks.
Plus, the high concentration of Polyphenols (Plant Micronutrients) in the coffee fruit contributes to fighting nasty free radicals, repairing muscle damage, boosting your immune system and much more.
Coffee fruit is known for:
High Polyphenols- plant micronutrients | Flavanoids | Potassium | High Antioxidants (read more)
 Coffee fruit is linked to:
Mood regulation | Increased mental focus | Fights free radicals | Stimulating NBDF (Neurotropic Brain-Derived Factor) | Anti-aging | Mental Clarity (read more)

Whether you're an individual wanting healthy snacks to fuel your day, a cafe wanting to offer a product made from the fruit, or you're looking for healthy office snacks, we've got a perk for you.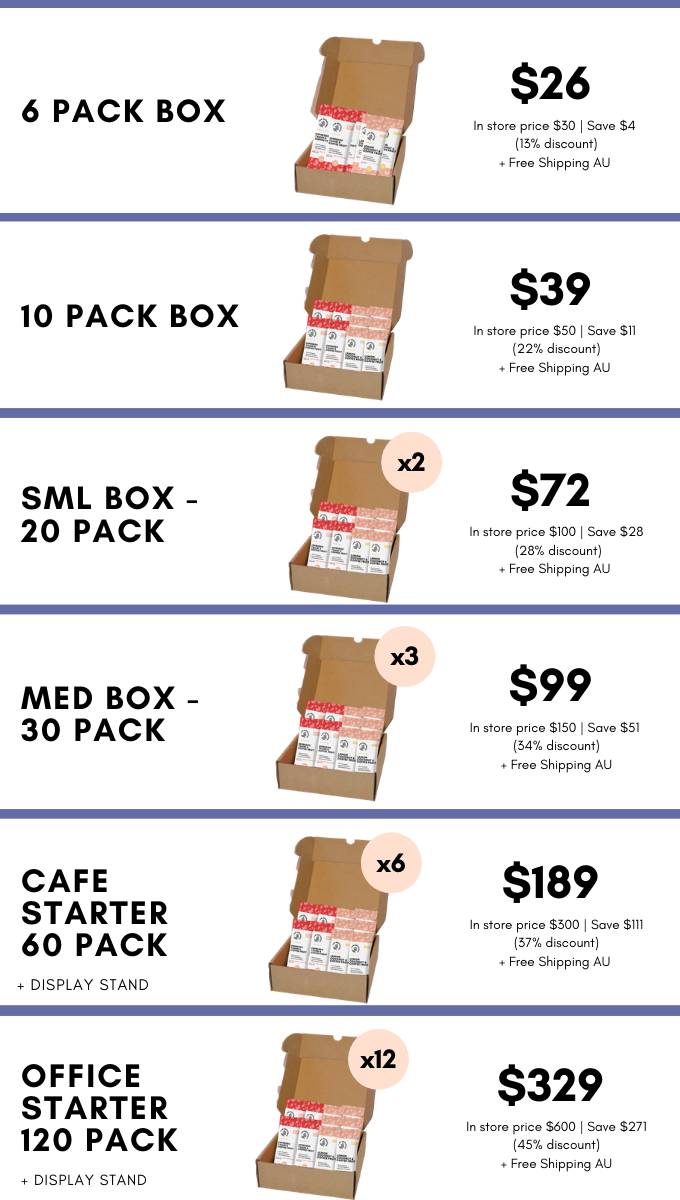 You can mix and match any flavour of bars in your pack. Display/POS stands are also included for retail/ office packs.
* Note: all below bars will be dispatched with our new design in home-compostable wrapping.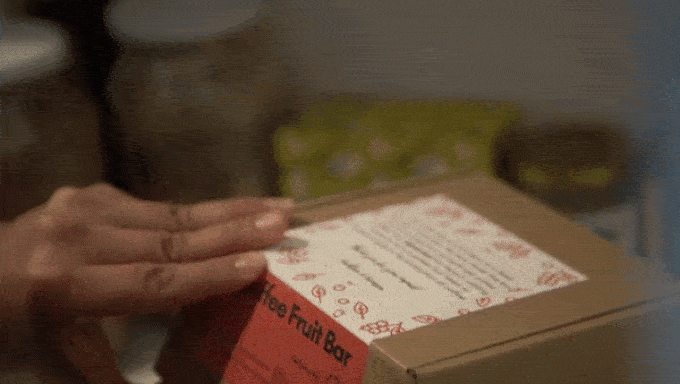 We've had a year to test-drive our product with eager consumers, cafe's, businesses, independent stores and even coffee farmers. Here are a few of the comments they made.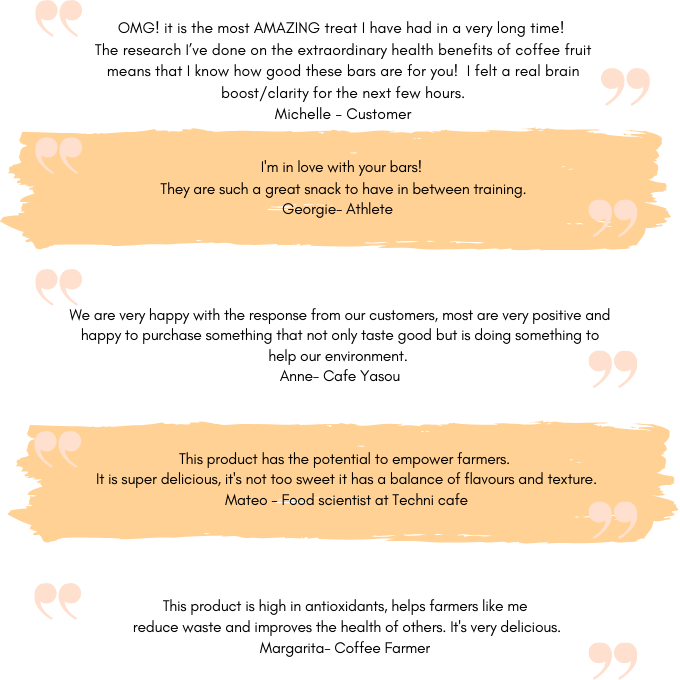 Please take a few seconds to click these links and share Coffee Fruit Bar with your friends – it really could make all the difference in bringing our project to life!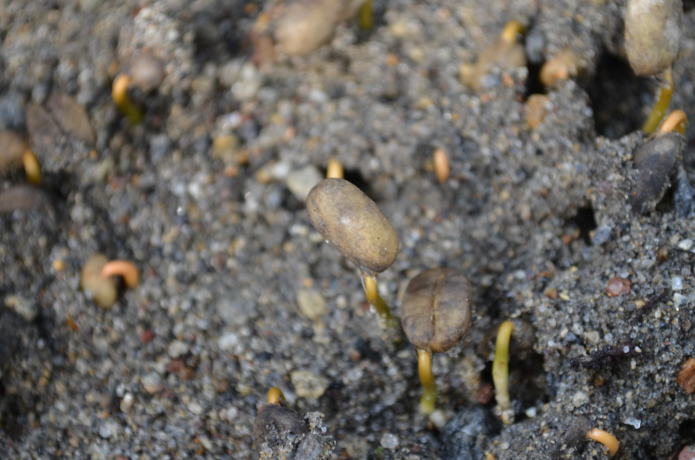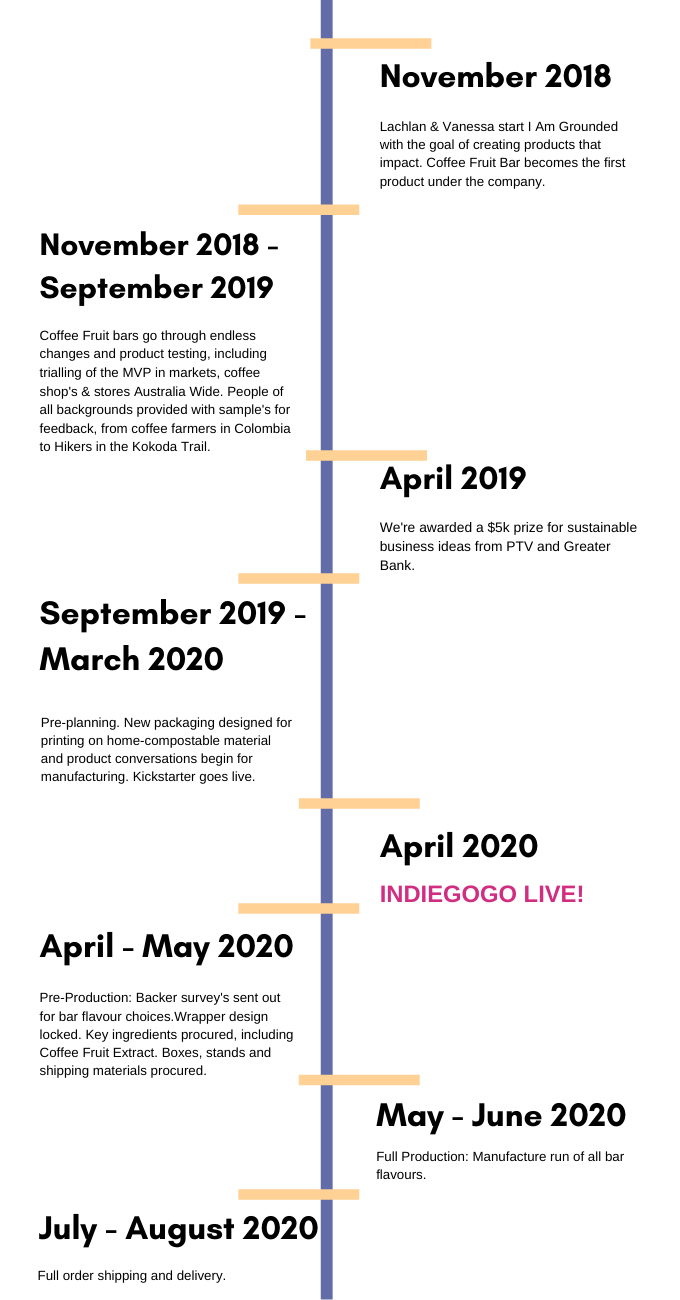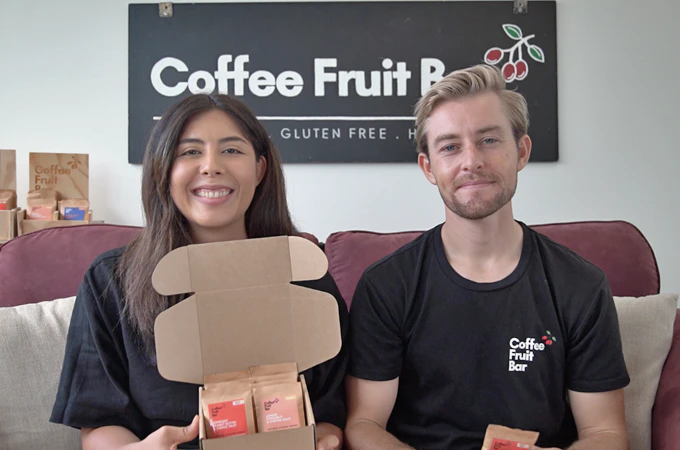 Food waste is a problem that makes news headlines every day, however, it is typically only showcased at the consumer end. This prompted us to ask:
What could we create to make an impact through food?
It wasn't until we looked right under our noses to see that our history and contacts in the coffee industry were the perfect catalysts for tackling a real issue we're very passionate about…coffee fruit waste. 
Why? Because coffee fruit is one of nature's untapped superfruits. It's low in caffeine, high in antioxidants, contains essential plant micro-nutrients and tastes delicious!
That's why we founded I Am Grounded, a business solely aimed at rethinking the value of coffee fruit.
Our first product the Coffee Fruit Bar, uses what would otherwise be discarded superfruit in an effort to bring to market a product that does good, taste good and create's impact.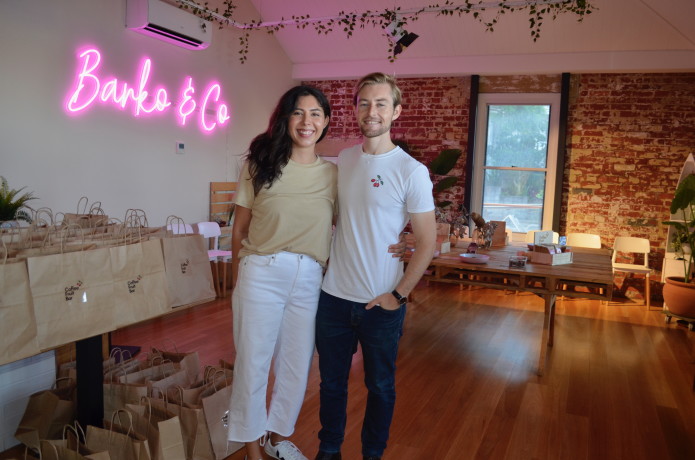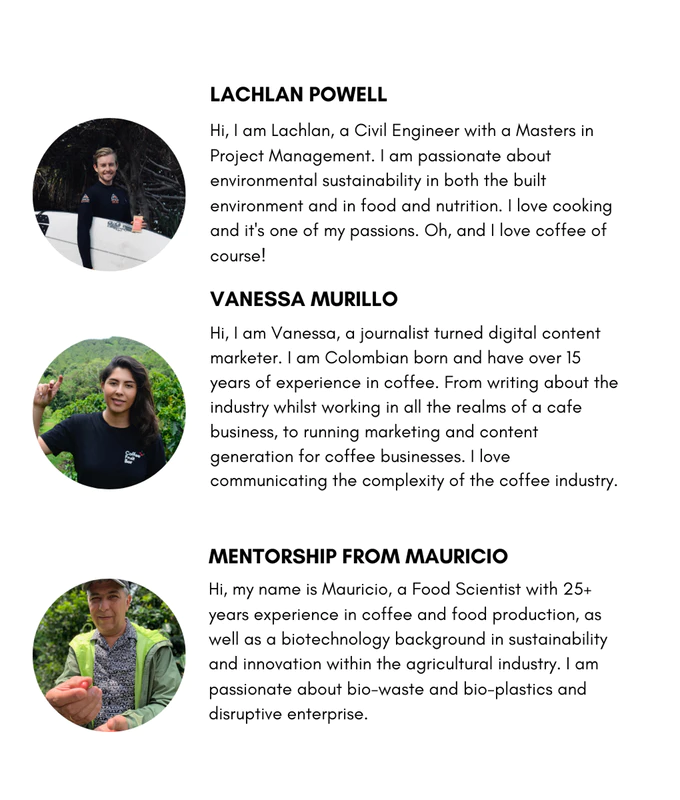 In January 2019, we invited feedback from over 50 coffee farmers and coffee scientists to make sure that the flavour and consistency were right. We're so thankful to have the opportunity to showcase a commercially viable product from the natural by-product of the coffee fruit.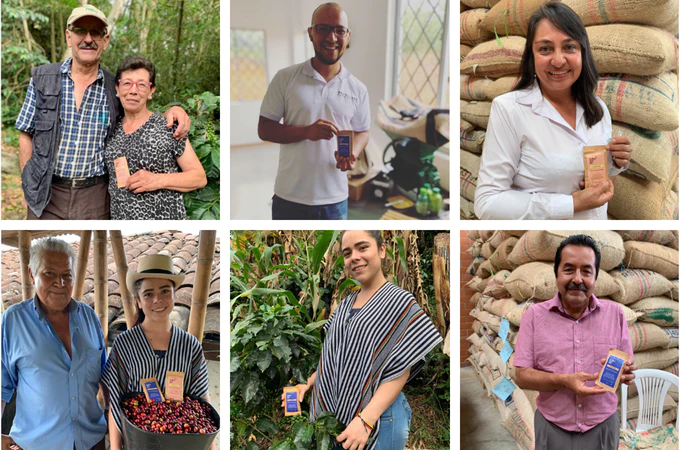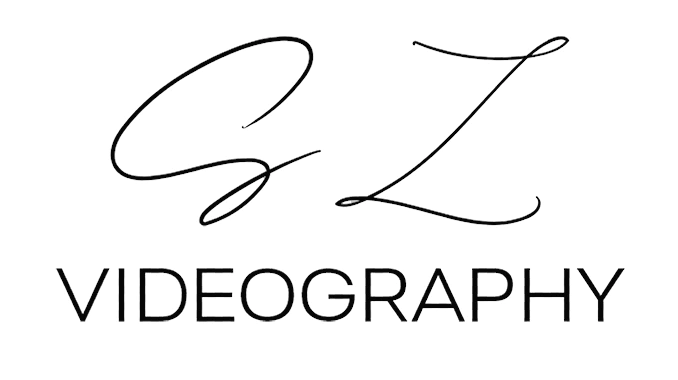 Risks and challenges
After making more than 10,000 bars over the past year and upcycling almost one ton of coffee fruit waste in the process, we have de-risked this Indiegogo as much as possible. Our bars have progressed through many stages to reach our current MVP (Minimum Viable Product) and we are very excited to deliver our first proper launch. We have our manufacturing, design and compostable wrapping lined up and ready to package our new bars!
As with all food products that have unique ingredients, there is a small chance of supply issues. However, rest assured we have very reliable sources and partners to deliver as required. Likewise, there is a small chance our production partners become inundated with orders at the time we will be looking to fulfil. However, we have discussed this with them and agreed this is unlikely. We are confident in meeting the planned project timeline.
We have strong momentum and a roadmap for growth, but we need your help. Without the crucial backing from you, the Indiegogo community, we simply do not have the means to grow this business. We urge you, Indiegogo , to support our vision and come with us on this journey. Make the choice now to have an everyday impact, on a global issue!
Thank you!
Lachlan, Vanessa and the I Am Grounded team.
**Update COVID-19** With the unforeseen massive global impact of COVID-19, we are not currently anticipating any delay with backer fulfilment. However, this is an evolving situation that we will keep backers updated on, should any direct impacts occur to our timeline.