Comida Bueno Food Truck | Bringing Puerto Rican Food to the Streets of Detroit.
Greetings! My name is Rich Colon and I'm so thankful you're checking out Comida Bueno! No matter how you are able to support, our family is beyond grateful! Here is our story:
How It Began:
Years ago, I began going to school for a formal French-Culinary training. With a couple of friends, I ventured through a season of learning. New sights, smells, and flavors invaded my senses! The passion for cooking and serving people grew rapidly. After finishing at Le Cordon Bleu College of Culinary Arts, I went on to work in some pretty great kitchens (i.e. Universal Studios Orlando, BlueZoo at Disney's Swan & Dolphin Hotel, The Country Club of Orlando, The Country Club of Ocala, etc.).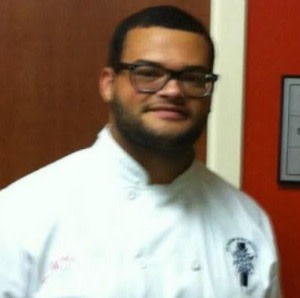 After 5 years of working as a full time chef, My wife and I decided to pursue full time ministry as Children's and Youth Pastors. Although our family has been serving in this capacity for about 5 years now, the passion for cooking and desire to own our own Food spot has never faded. 
We recently relocated from Orlando, FL to Detroit, MI. After only a short time of living in the Motor City, we have already been inspired by the grit and hustle that this city is known for.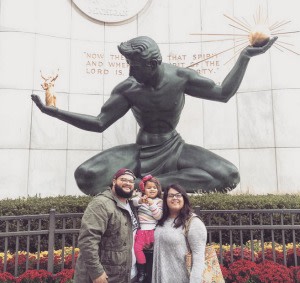 Detroit is on the come up. This city is fighting it's way back and that "rise from the dust" spirit is in the air. So, with that, we believe it's time to get this thing moving!
Goals & Bigger Picture:
As I stated before, we currently work with kids and teenagers. Over the years, we have met countless teens who had an interest in cooking or working in a hospitality-type setting.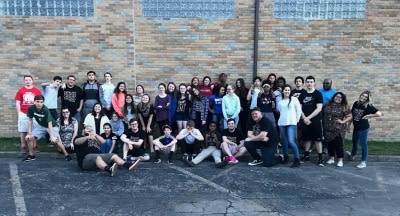 Living in Detroit, we now have many students who need additional training, experience, positive environments, and mentorship. One of the goals for Comida Bueno would be to offer teens the chance to help run the food truck. Many will find a passion for cooking and food, others will just find a summer job.
As a restaurant on wheels, our main goal is to create fun and refreshing food that encourages community and fellowship around a tasty meal.
What's In A Name?
If you know anything about Spanish, as a language, you know that "comida bueno" is grammatically incorrect. It should be "buena" in order to maintain proper tenses of the word. The spelling is purposely incorrect as a comedic  nod to my mixed upbringing. With a Hispanic dad and a white mom, Spanish was always around but I never learned to speak it fluently. We want our food to be interesting and accessible to everyone. Regardless of background. 
Plan for the Budget:
$11,000 is a big chunk of money! Here's a loose break down of what we plan to do with it!
$7,000.00 – Equipment & Appliance Purchases
$1,500.00 – Cosmetic Overhaul for Kurby (our truck)
$1,500.00 – Permits and Licensing Fees
$1,000.00 – Rewards & Ship Outs
*Anything above and beyond will be used for more equipment and purchasing stock. 
Why You Should Invest in Comida Bueno!
Along with the fact that we would love you forever, Comida Bueno is set to be a game-changer for Food Trucks in Metro Detroit. Along with creating great food and providing opportunities for mentorship, Comida Bueno will be the first truck of it's kind in the area. You will be funding something fresh and fun! You will be part of something that will change futures…Not just for our family but for our youth and our community.  
Risks & Challenges:
Every project comes with it's own set of challenges. We have thought through some of the challenges and we are ready to work through them. We believe in honesty and being real with people. Kurby (our truck) is awesome! But Kurby is at ground zero right now. We need everything to fill it, from pots & pans to stoves & grills…the finances are a big deal! The more we raise (even beyond our goal) the better place we will be in! Secondly, we need to get this in front of as many people as possible! Every like, share, repost, and recommendation puts us one step closer to our goal!