COSMIC EYE – Your window to space | A stunning spherical kinetic sculpture that delivers infinite flow patterns of metallic liquid.

Pocket full of galaxies.
COSMIC EYE is a spherical and kinetic sculpture that delivers beautiful infinite flow patterns with a sweep of your hand.
Filled with clear liquid and some magic particles its motion reminds of rotating galaxies or images that resemble those taken by weather satellites.
By simply moving the artwork you can create unique organic patterns that stimulate imagination and have a relaxing and captivating effect on the beholder.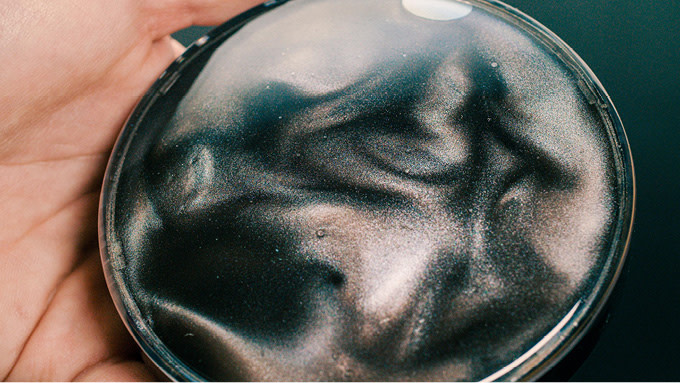 The first of its kind.
The beauty of nature and its mechanisms has always been a big source of inspiration for me — sharing this enthusiasm with others is one of my key motivations.
Following the original spark of fusing engineering with art, I wanted to create a non-digital artwork which would change in time and continuously creates aesthetically pleasing visuals. I had this intuition one night that I needed to use molecules instead of mechanical parts.
By crowdfunding COSMIC EYE I am able to give a wide range of people the opportunity of vividly experiencing the fascination of kinetic art.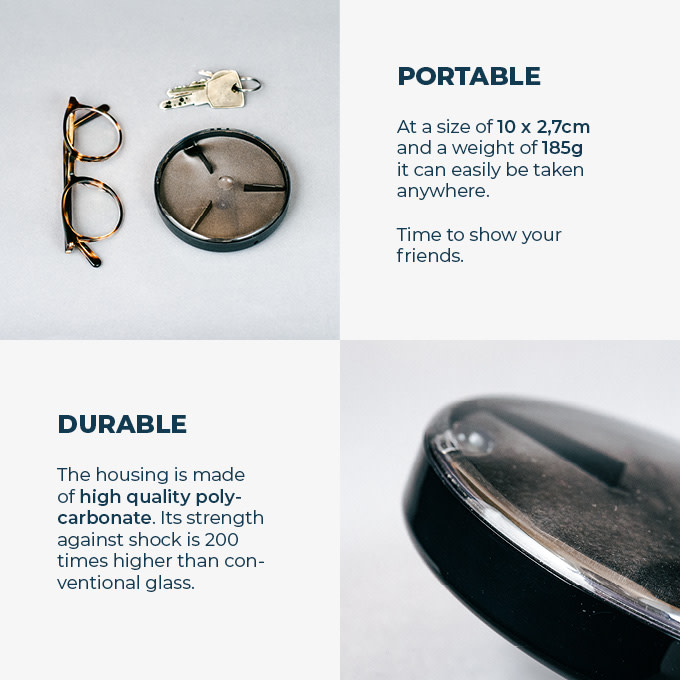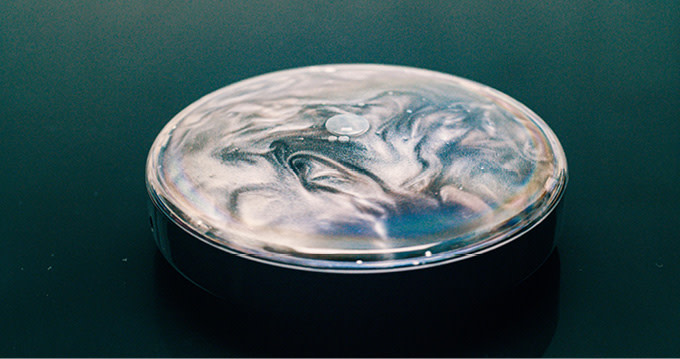 Numerous types of use. Endless variety.
You can turn or tilt, shake or flip the object, just as you like. The specially developed flow baffles inside the housing whirl up the liquid.
After a few minutes, the particles sink to the ground and the chamber appears transparent.
By gently moving the object horizontally you can position the air bubble. Your hand becomes the joystick in a game of particles and liquid. 
Another way to affect the mixture is by using a magnet. Its attraction allows for totally new patterns, such as the so called "black hole" or "eye" effect.
So simple and yet so varied.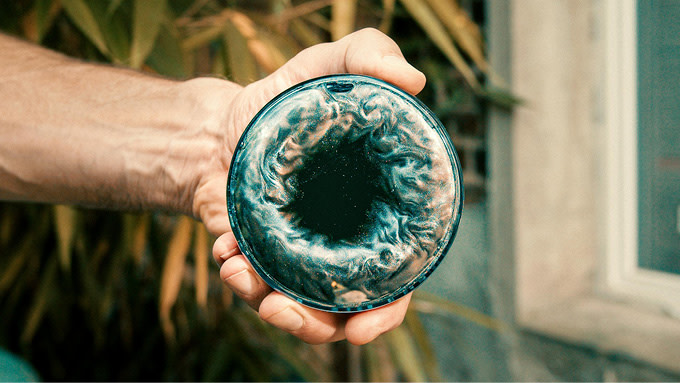 Designed to inspire.  Built to last.
The formulation of dye and particles is crucial — it was developed by myself over many years of fine-tuning. The mixture could cause, if inhaled allergy or asthma symptoms or breathing difficulties. Therefore the product robustness and tightness was a major factor during the design process. 
The housing is made of high-quality polycarbonate. Its strength against shock is 200 times higher than that of conventional glass. Because of this, the risk of damaging and inhalation of the particles is extremely low.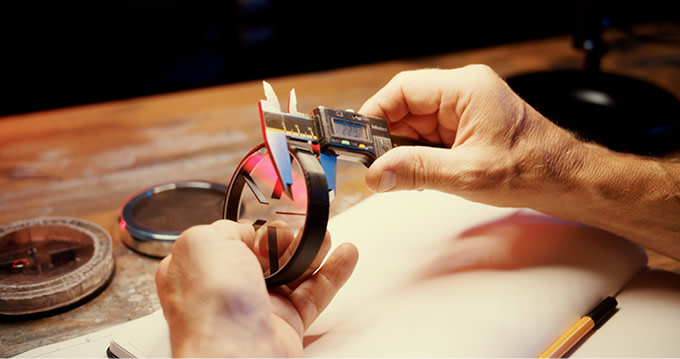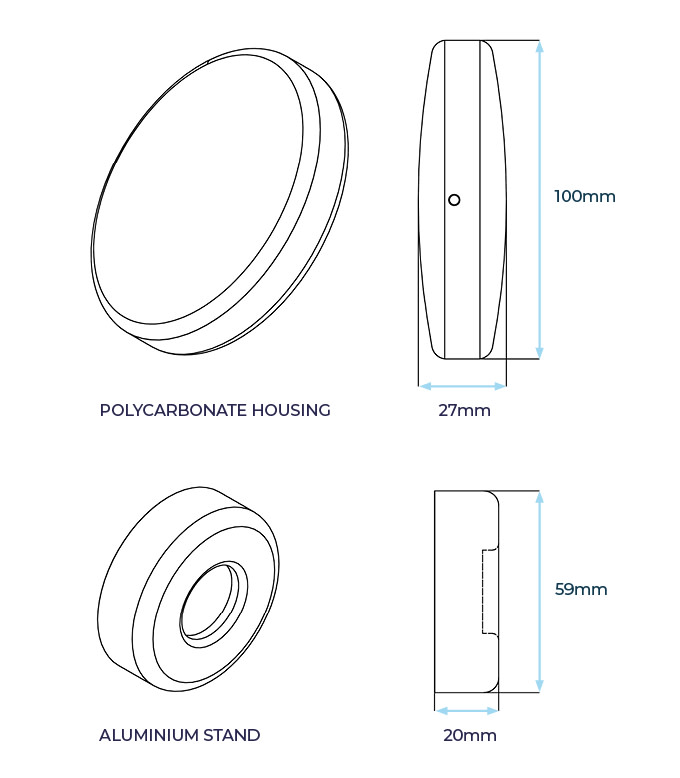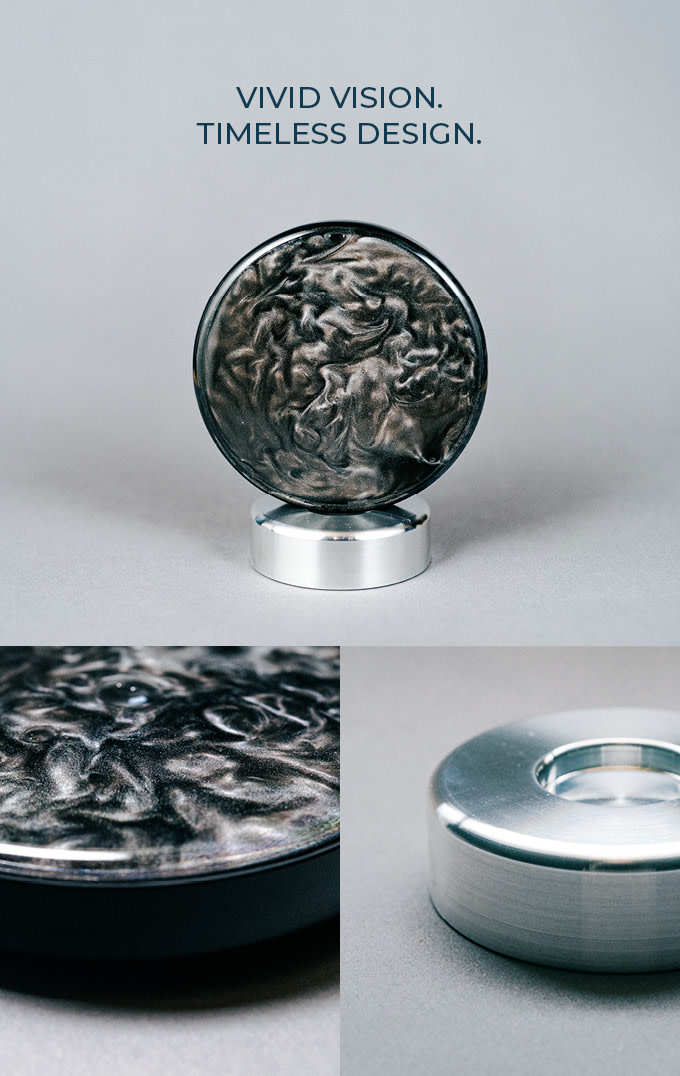 But wait, there's more!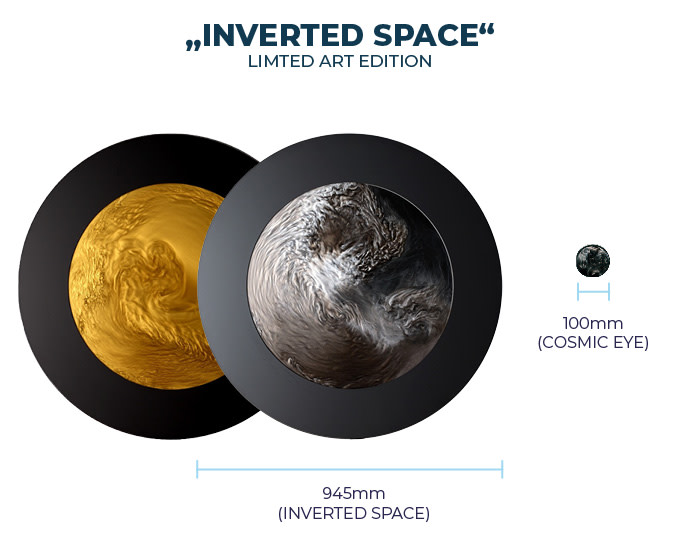 Reward options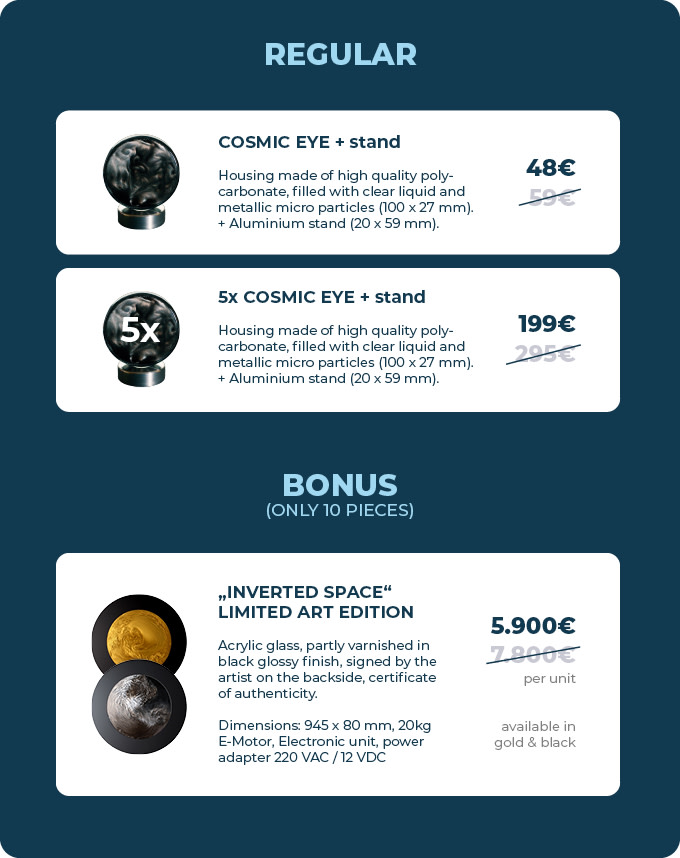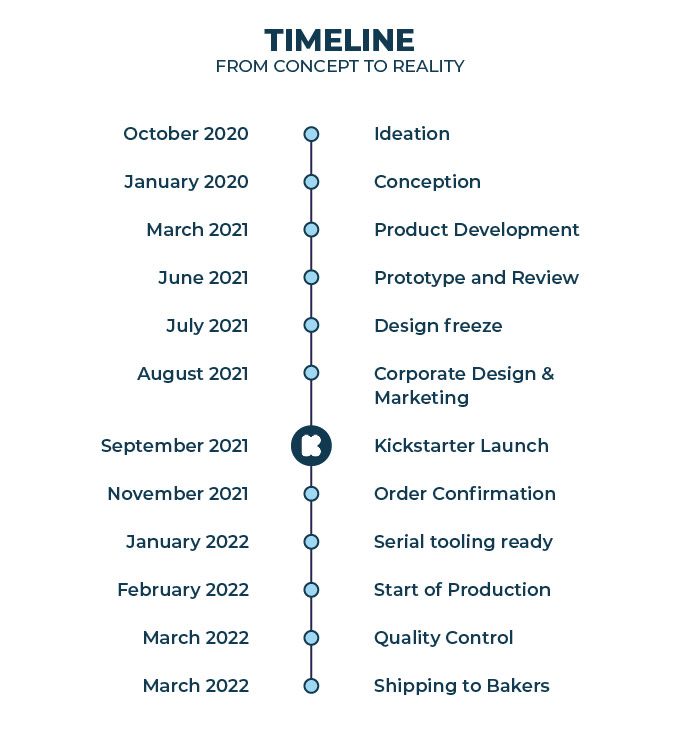 Meet the creator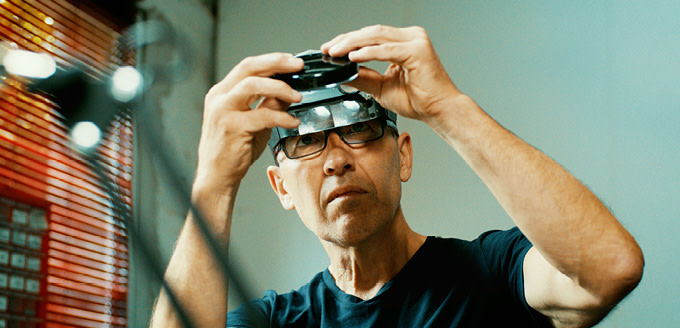 Robert Spillner, born in Koblenz in the Rhineland region of south-western Germany, grew up with a fascination for mechanics, deeply felt already at an early childhood age. Consequently, Spillner found himself working for the automotive industry after graduating with degrees in engineering from the universities of Cologne and Bochum. "All I desired was to solve mechanical problems and invent new things," says Spillner of his life-long passion. One of his early inventions, a steering valve, had an F1 team contact him right out after his first employment: "Within a year half of the F1 teams were using the valve that I had produced in the garage at home."
It was his creative mind that triggered Spillner's study of the perfect motion of bee's wings, not unlike Leonardo da Vinci and pushed by the same artistic drive: Spillner went on inventing kinetic machines that simulated the bee wing's motion following nature's example. This prototype was so close to the bee´s example, that it was used in a research programme at the university Saarland.
For the past twenty years and while pursuing a successful career in automotive engineering, Spillner created many elaborate and yet minimalist kinetic objects, which can be found in collections across Europe, Asia and the USA. Following the original spark of fusing engineering with art, Spillner in his studio and workshop in Düsseldorf creates those innovative machines deeply inspired by the patterns and mechanisms of nature, a 'Deus ex Machina' of sorts, equipped with a wonderful sense of humour.
(Text by Roland de Fries – New York City)