Dabbly Brand: Eat Your Sun Care* | Daily gummies or shot that increase your skin's resistance & promotes softer, healthier skin.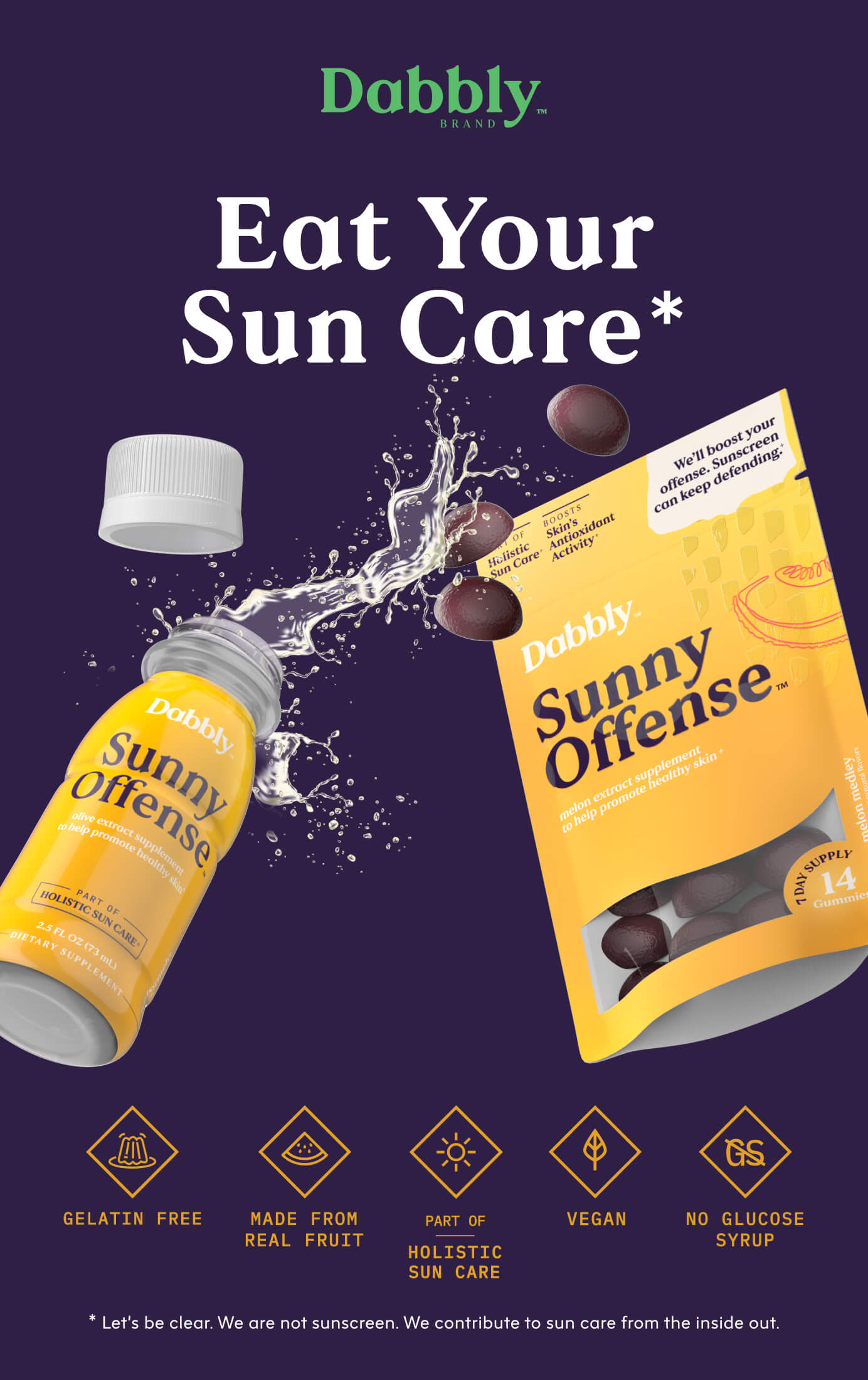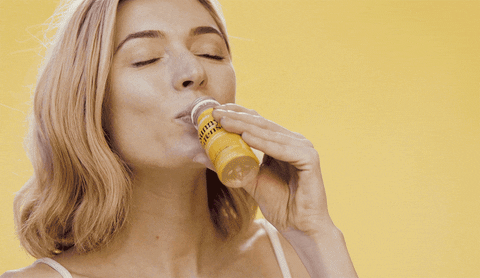 Dabbly™ Sunny Offense™ products are daily gummies or shot that
 increase your skin's resistance & promotes softer, healthier skin from the inside out.
With ingredients supported by studies, take it daily and use sunscreen for a more proactive and complete sun care routine.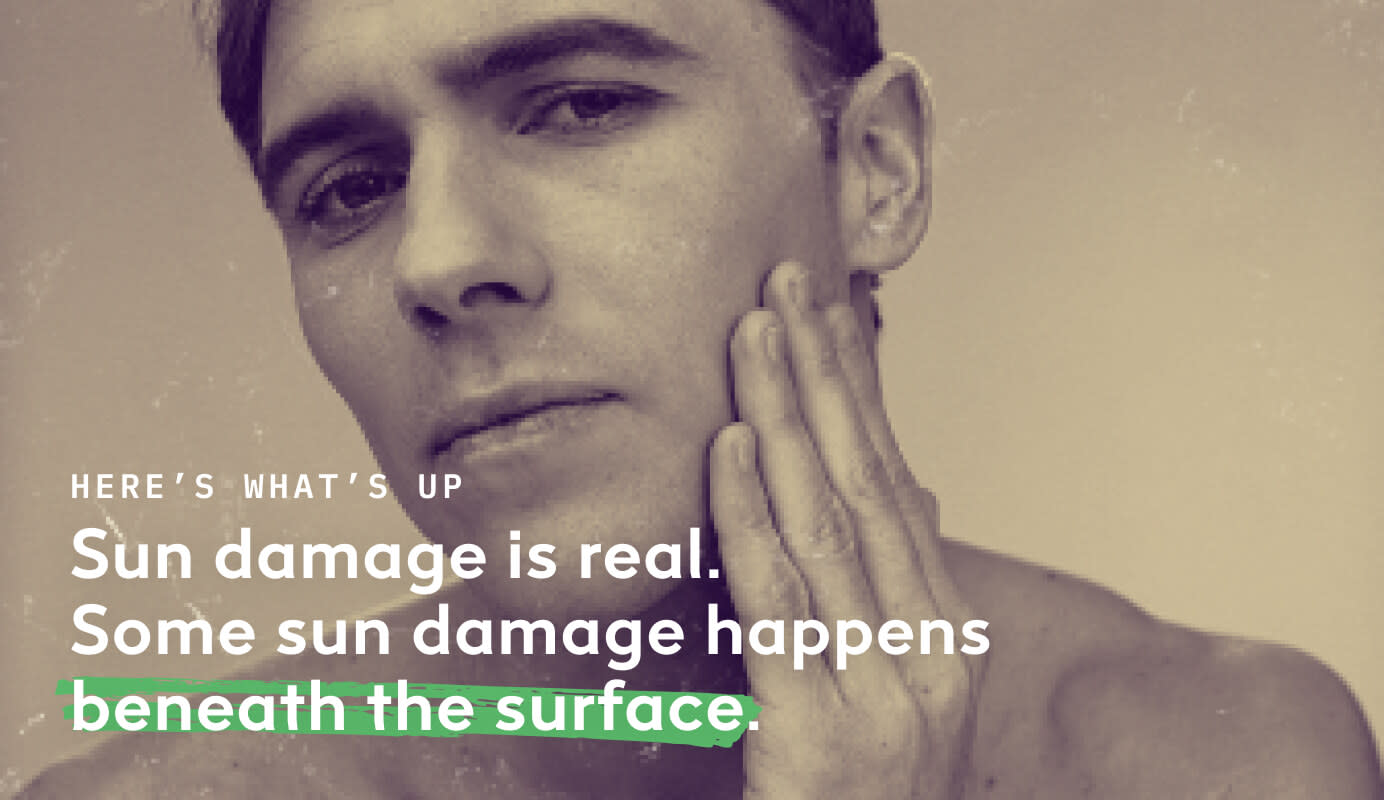 Sun exposure is the primary cause of skin damage and preventable skin aging.
Harmful UV rays damage your skin at the DNA level – and can cause permanent damage.


Sunscreen only works at the surface and requires reapplication every 2 hours.

TAKE IT DAILY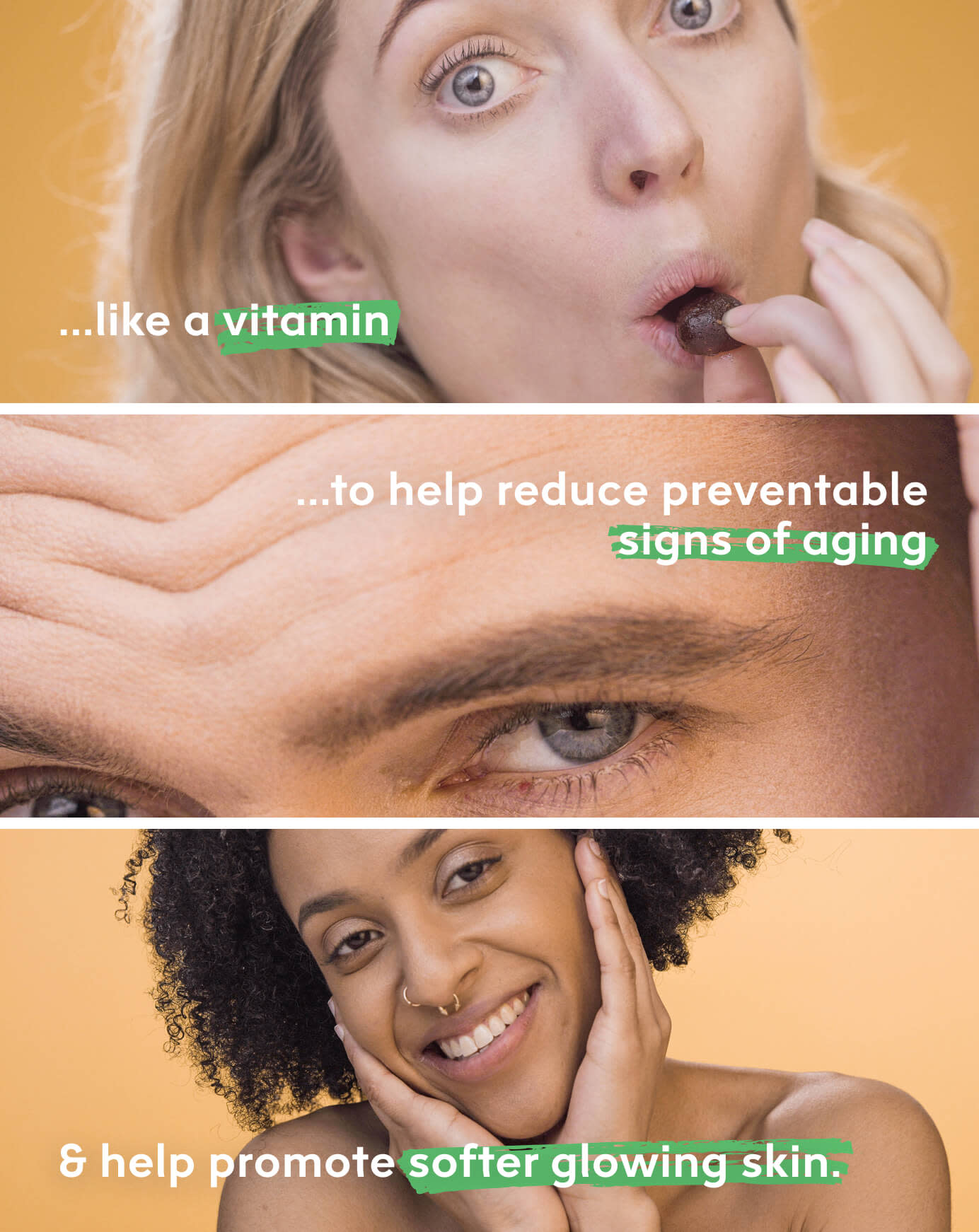 YOU'RE SKEPTICAL?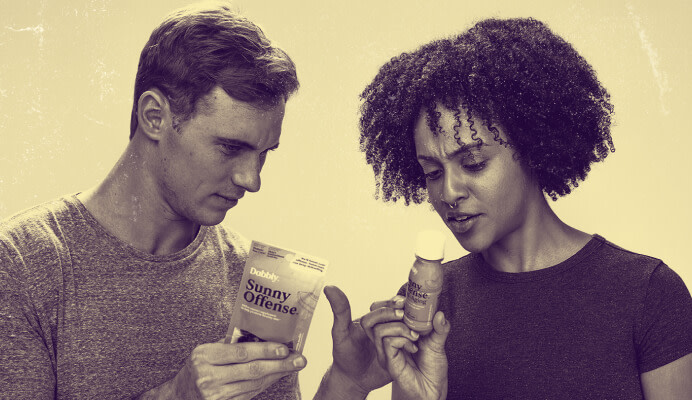 We get it, edible sun care? You should be skeptical! In fact, we had some questions ourselves. Here's what we learned.
Meet Superoxide Dismutase & Hydroxytyrosol
These active ingredients are naturally found in melon and olive extracts. In clinical trials for melon extract and research studies for olive extract, each ingredient has been shown to enhance skin's ability to manage oxidative stress & therefore help increase skin's resistance to UV damage.
Melon and olives are known for their health properties. These extracts contain the beneficial components of melons and olives. They have been used in foods and supplements to manage oxidative stress and are generally regarded as safe for consumption.
GREAT! SO,

Delicious! And that's because Sunny Offense™ gummies and shots are made with ingredients from real fruit! And by the way are vegan, and free of gelatin and glucose syrup too. It's a tasty new habit that you will actually want to keep. Don't just take our word for it: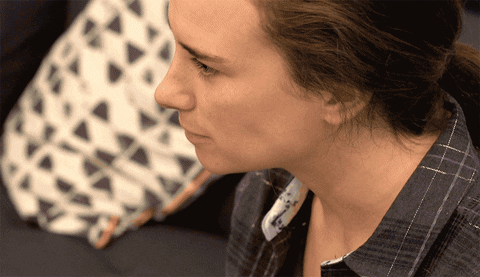 ALRIGHT…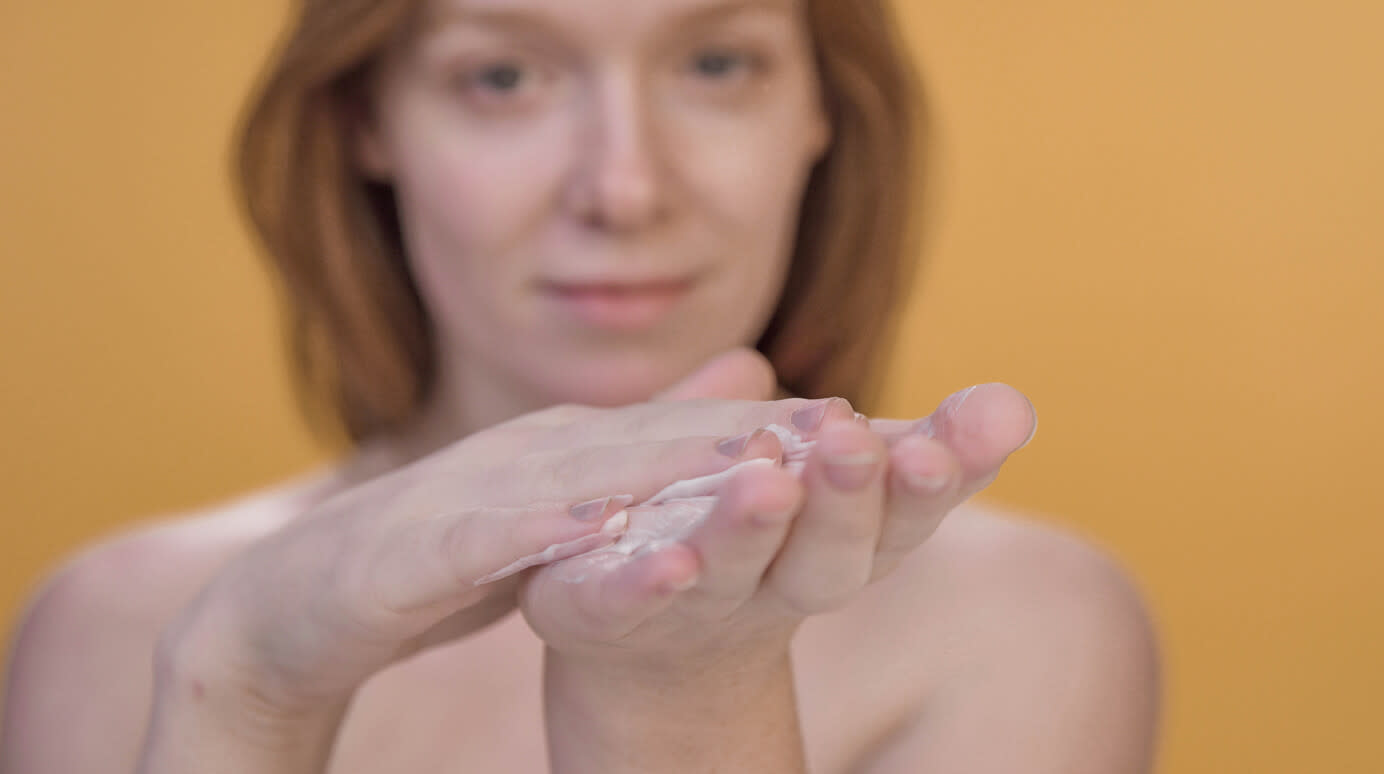 We're not here to blow up sunscreen's spotlight. Sunscreen keeps the radiation out at your skin's surface. Dabbly™ Sunny Offense™ products work to stay on the offense by making your skin more resilient and promoting softer, healthier skin. Use both Dabbly™ Sunny Offense™ products and sunscreen together for a proactive, holistic sun care routine.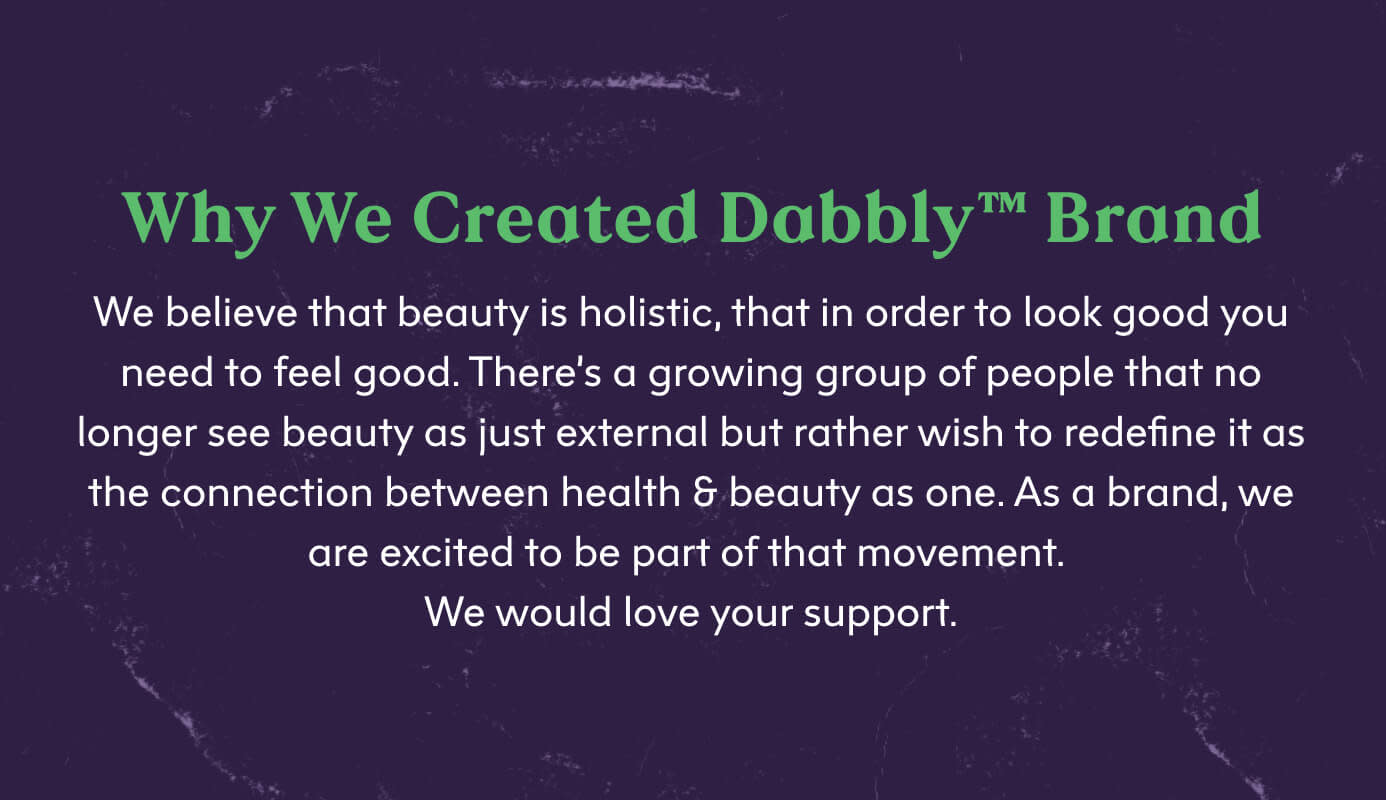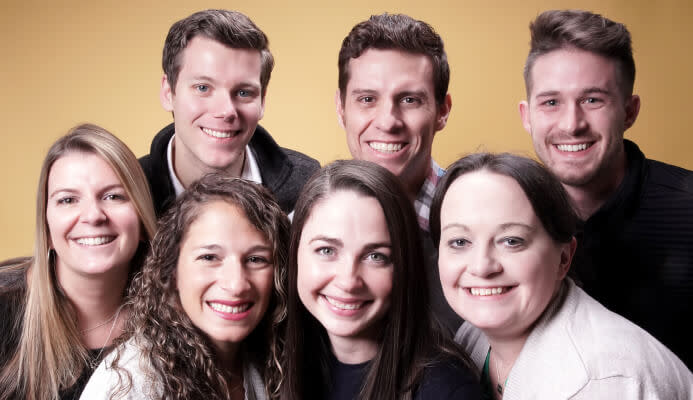 Top Row: Leticia Vieira, Production Rockstar / Zach Moser, Packaging Guru / Santi Proano, Head of Innovation Lighthouse Incubator / Jeremy Sigrist, Creative Magician.
Bottom Row: Niari Keverian, Chief Dabbler / Marlena Sheridan, R&D Mastermind / Amy Smith, Operations Wizard.
Not Pictured: Nicole Garvin, Engineering Genius / Eric Sinsigalli, Growth Hacker.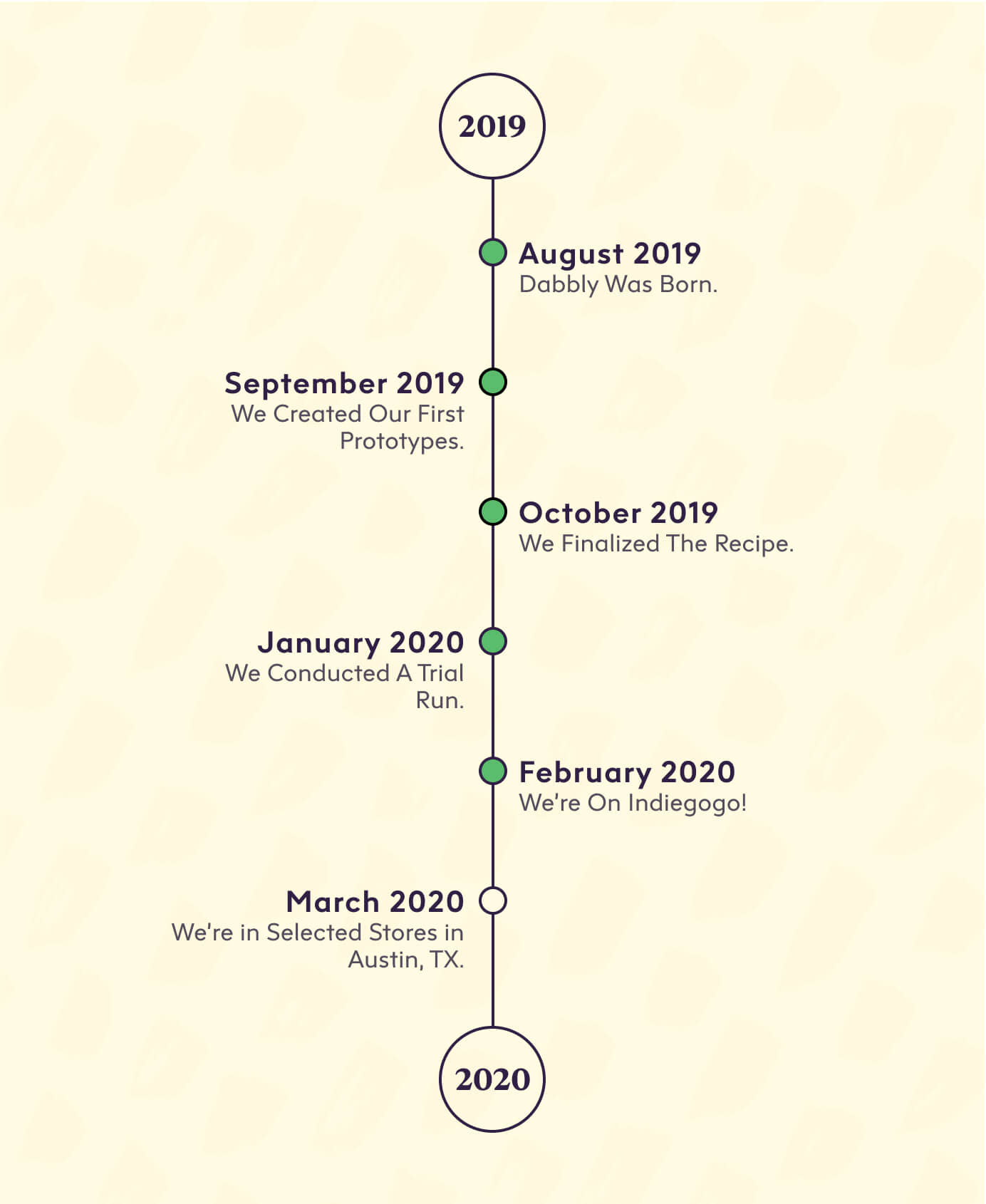 Share our campaign with a friend that's serious about skin health! Tag your post with #bedabbly for something special 😉
Dabbly™ and Sunny Offense™ are registered trademarks.
© 2020 Dabbly™. All rights reserved.

Powered by