Detroit Handball Club | Detroit Handball Club is disrupting how handball is played in the USA.
Handball: It's Your Favorite Sport (You Just Don't Know It Yet)
Handball, or team handball, is a fast-paced, high-scoring Olympic sport, played between two teams on a court approximately the size of a basketball court. Seven (7) players, including a goalkeeper, from each team try to outscore their opponent by shooting a volleyball-sized ball into their opponent's net. Each player can carry the ball for up to three steps before having to dribble, pass, or shoot, and anywhere between 30-50 goals are scored during a typical game.
As one of the most popular Olympic and professional sports in the world, handball has a worldwide following. During the 2016 Rio Olympics, handball was the second highest-ticketed sport, and over 800,000 people attended matches during the 2019 IHF Handball World Championships. On top of that, thousands of fans attend professional handball matches every week in countries like Germany, Sweden, and France. 
With the United States hosting the 2028 Olympics, Team USA will have to field an Olympic handball team for the first time since 1996.  
However, outside elementary school gym classes and a handful (pun intended) of amateur clubs, handball does not exist in the United States (which may explain why handball, along with table tennis and badminton, are the only sports that the USA has never won an Olympic medal in).
Detroit Handball Club is trying to that. 
DHC: Detroit Handball Club or Disrupting Handball Culture?
Yes. 
We started Detroit Handball Club because we want to see this amazing sport grow in the USA. 
We're setting out to do that by disrupting the way handball is currently watched, played, and taught by:
Making handball fun to watch 
Fielding the most dominant handball team in America
Providing world-class instruction for aspiring handball players and coaches
By being the first handball club in America to take this approach, we believe we'll be able to get the ball rolling (another pun) on making the city of Detroit and the USA into handball powerhouses.
1.) Making Handball Fun To Watch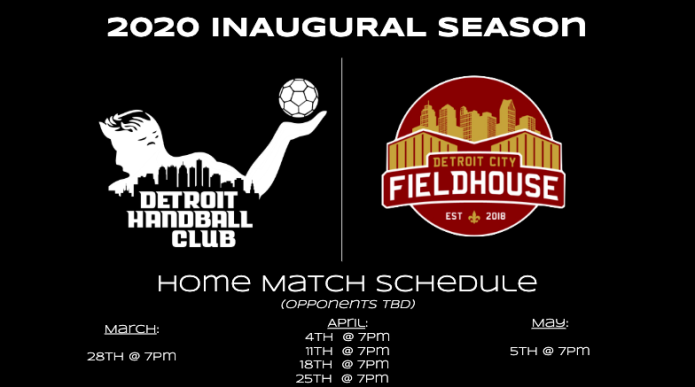 Currently, handball in the United States is unwatchable. 
Club matches are scheduled sporadically from September to May, and typically take place during weekend-long tournaments in various cities across the country. Teams usually start playing in around 9 am and play anywhere from 2 to 5 matches in before 6 pm. On top of that, teams hardly ever play a matches in front of a home crowd. 
Detroit HC, as part of the newly-formed Great Lakes Team Handball League, are breaking this trend by: 
Scheduling all home matches at 7 pm on Saturday nights
Playing in a venue that can seat 350 rabid fans
Playing in a venue that serves food AND alcoholic beverages
Every Saturday at 7 pm from March 28, 2020 to May 2, 2020, Detroit HC will play 6 home matches Detroit City Fieldhouse  (which has a full-service bar over looking the field) against clubs like
Pittsburgh Team Handball Club
Cincinnati HC
Columbus Armada HC (Ohio)
HC Toronto
Milwaukee United
Chicago Inter  
I know what you're probably thinking: "Why would I spend money and Saturday night watching an amateur team play a sport at a mediocre level?" 
Which brings us to our next point… 
2.) The "Globo Gym" Strategy
Similar to Ben Stiller in the 2004 film Dodgeball, Detroit HC is assembling a team of international-caliber players to compete against amateur opponents
Would you spend your Saturday night watching two teams of amateurs, who learned how to play the sport from gym class and YouTube, battle it out? No?
Replace one of those teams with a roster stocked with  semiprofessional and national team players from across Europe and Latin America. Now are you interested? 
We currently have agreements with:
1 coach of a Swedish Division 1 club
2 semi-professional players from Sweden (both on Division 1 clubs)
1 member of the Australian National Team 
4 members of the Puerto Rican National Team
The rest of the 15-man roster spots will be filled with athletes from Detroit.
(If you would like to tryout, please email [email protected])
"Wait," you're probably thinking, "this doesn't seem fair to clubs in the USA, who are just amateurs and play handball because they love the sport." 
We understand that, but hear us out: In the United States, it's difficult for even the most dedicated handball player to compete against high-level competition. Unless one plays for the national team, it's unlikely that an American player will have the opportunity to test themselves against experienced teams and players from across the world, let alone play in an environment thats intense and electrifying. 
On top of that, if Detroit HC wins the USA Team Handball National Championship, we qualify for the IHF SuperGlobe Tournament in Saudi Arabia, where we'll play against the professional best clubs in the world.
Imagine: Detroit HC v. FC Barcelona Handbol.  
Pretty neat, eh?
3.) Full-Time Amateurs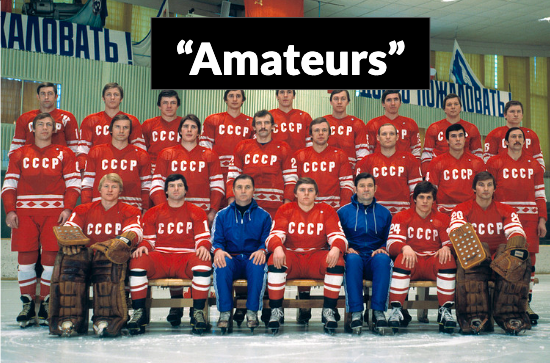 Example of a fellow amateur sports team 
While our international players and coaches will not be professional, they will be full-time handball ambassadors during their time in Detroit. When they aren't training, Detroit HC players and coaches will host leagues and clinics for new handball players of all ages and skill levels. 
Specifically, our Puerto Rican players will be able to engage and inspire members of the Hispanic community in Detroit.
Through offering recreational leagues and clinics, our hope is to not only introduce Detroiters to a new and fun sport, but to also use the global reach of handball to make the world smaller for every person Detroit HC engages.
Will you help us get the (hand)ball rolling?       
In order to do this right, we'll have raise around a substantial amount of money so that we can cover basic living expenses for our players (rent, travel, etc.), equipment, gym space, and other costs associated with a sports team of this caliber. 
No contribution is too small, and we have a lot of cool stuff to giveaway as a thank you for your support! 🙂 
By helping Detroit HC, you're not only helping to start a unique sports team in the coolest city on earth, you're also playing an important role in growing a new sport in the United States of America!
Thank you!