Distillery Bellint bv GROWS | We are a distilling company and we are going to expand.
Look at our website www.bellint.eu
Hello,
My name is Filip Linthout and together with my partner Ingrid, both passionate about everything that has to do with distilling, we started a new adventure at the end of 2017.
We then started setting up a small distillery in the buildings behind our house and with a self-made copper still, we then got to work, because in a previous life I was a metalworker and welder.
And then the time had come, our first product, our Kopermans gin, was born.
This was followed by other unique liqueurs such as B @ o rum (pronounced Bato), Ameretto Luminoso, Pisang Remix and our non-alcoholic gin Vocatus 0.0 should not be missed.
Hallo,
Mijn naam is Filip Linthout en samen met mijn partner Ingrid, beiden gepassioneerd door alles wat met distilleren te maken heeft, zijn we eind 2017 een nieuw avontuur begonnen. We zijn toen begonnen met het opzetten van een kleine distilleerderij in de gebouwen achter onze woning en met een zelfgemaakte koperen stookketel gingen we aan de slag, in een vorig leven was ik namelijk ook nog metaalbewerker en lasser.
En toen was het zover, ons eerste product, onze Kopermans-gin, was geboren.
Dit werd gevolgd door andere unieke likeuren zoals B @ o rum (spreek uit als Bato), Ameretto Luminoso, Pisang Remix en onze alcoholvrije gin Vocatus 0.0 mag niet ontbreken.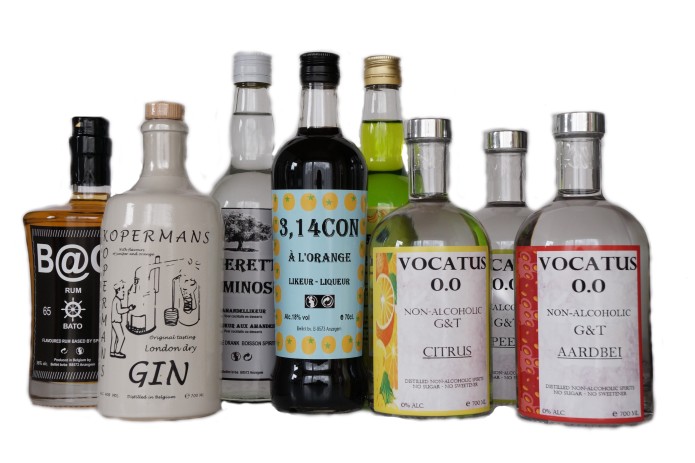 In 2019 we decided to participate with our Kopermans gin at the CWSA in Hong Kong, where we immediately won a gold medal and one of our label gins, called Gold Star gin, also won gold there.
In 2019 besloten we om met onze Kopermans gin deel te nemen aan de CWSA in Hong Kong, waar we meteen een gouden medaille wonnen, ook één van onze label gins, genaamd Gold Star gin, won daar een gouden medaille.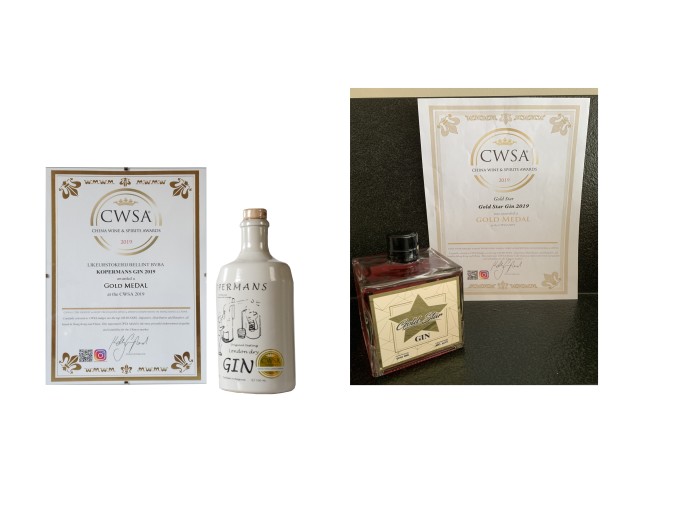 From then on things only went up, so that we now have to start thinking about expanding our business.
This is what we want to do.
Due to the increasing demand for our products, we feel compelled to increase our distillation and production capacity.
We can realize this with your help
The expansion involves the purchase of land and the construction of a production area.
Vanaf toen ging het alleen maar crescendo, zodat we nu moeten gaan nadenken over uitbreiding van ons bedrijf.
Dit is wat we willen doen.
Door de toenemende vraag naar onze producten voelen wij ons genoodzaakt om onze distillatie- en productiecapaciteit te vergroten.
Dit kunnen wij met uw hulp realiseren
De uitbreiding betreft de aankoop van grond en de aanleg van een productieruimte.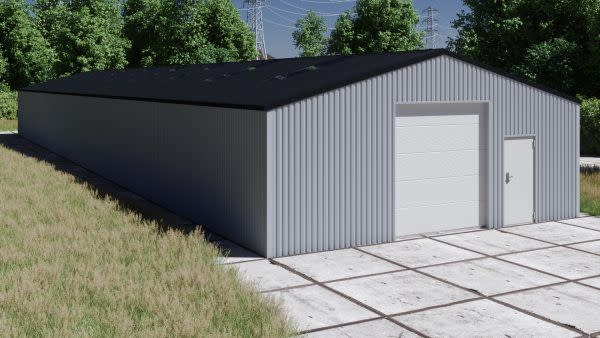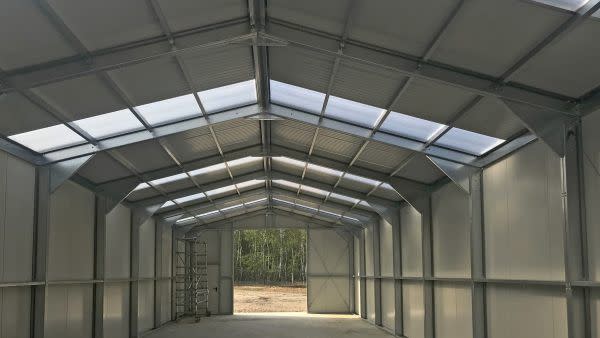 The more support we get from you,the bigger and better our project can succeed.
Hoe meer steun we van u krijgen, hoe groter en beter ons project kan slagen.​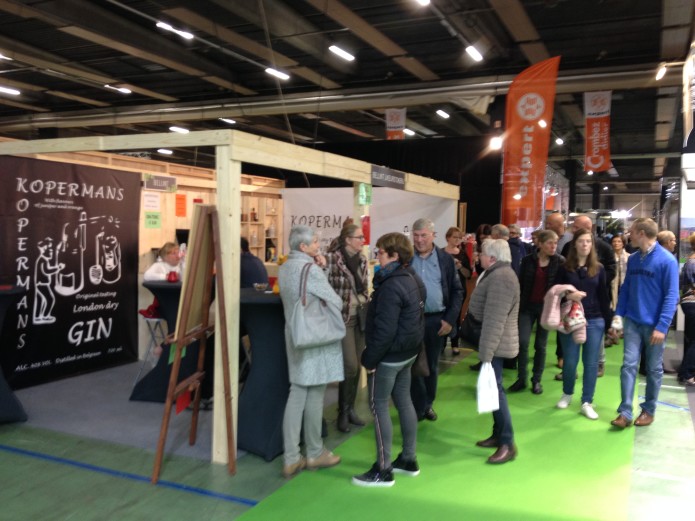 What We Need & What You Get
Our goal is € 50,000.00 and anything more is invested for the better, for example in paid ad campaigns, we have seen these campaigns can give a huge boost to our sales.
Here, on the indiegogo platform, we are not allowed to share our products or other benefits, but if you go to our temporary website you will see what we offer you by investing in our project. click here:  https://bellint.eu
Ons doel is € 50.000,00 en alles wat meer is wordt ten goede geïnvesteerd, bijvoorbeeld in betaalde advertentiecampagnes, we hebben gezien dat deze campagnes onze verkoop een enorme boost kunnen geven.
Hier, op het platform van indiegogo, mogen we onze producten of andere voordelen niet aanbieden, maar als je naar onze tijdelijke website gaat, zul je zien wat we je bieden door te investeren in ons project. Klik hier:   https://bellint.eu
The Impact
By supporting our project you will get a lot back from us.
Just have a look at our website  www.bellint.eu
Door ons project te steunen, krijgt u veel van ons terug.
Kijk maar eens op onze website Klik hier:   https://bellint.eu
Risks & Challenges
There is no major risk associated with investing in a liqueur distillery due to the high growth potential in this sector.
Er is geen groot risico verbonden aan het investeren in een likeurstokerij vanwege het hoge groeipotentieel  in deze sector. 
Other Ways You Can Help
We also hope you will share this campaign and make a little noise around it so that we can still achieve our goal. Therefore, share our campaign on facebook, tag three of your friends and end up in our drum, from which we will raffle 10 great prizes.
The main prize is a duo flight with a non-motorized hang glider. 
 This raffle goes worldwide 
 We count on all of you. 
Kind regards, 
Filip and Ingrid 
We hopen ook dat jullie deze campagne willen delen en er een beetje lawaai omheen willen maken, zodat we alsnog ons doel kunnen bereiken. Daarom, deel onze campagne op facebook, tag drie van u vrienden en kom terecht in onze trommel, van waaruit wij 10 mooie prijzen gaan verloten.
De hoofdprijs is een duo vlucht met een niet gemotoriseerde hangglider. 
Deze verloting geld wereldwijd 
 We rekenen op jullie allemaal. 
 
Met vriendelijke groeten,  
Filip en Ingrid