Doggy Bathroom Mini | The miniature version of Doggy Bathroom for smaller breeds under 10 lbs.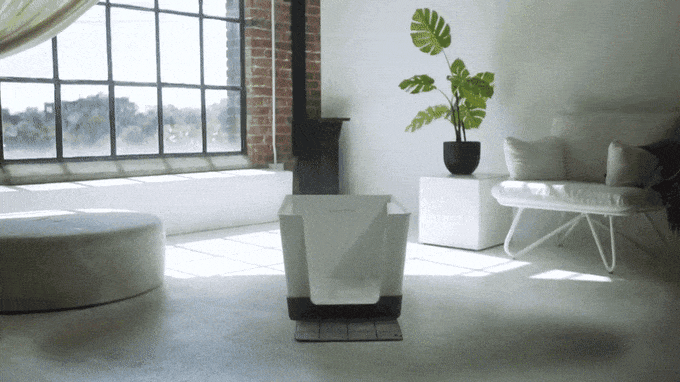 The Doggy Bathroom is the only dog litter box with vertical pee pads designed for small dogs including males who lift their leg.  The original Doggy Bathroom was created for dogs under 20lbs but many customers have been asking for a smaller version. We are thrilled to be back on Kickstarter to launch Doggy Bathroom Mini especially for miniature and toy breeds under 10lbs.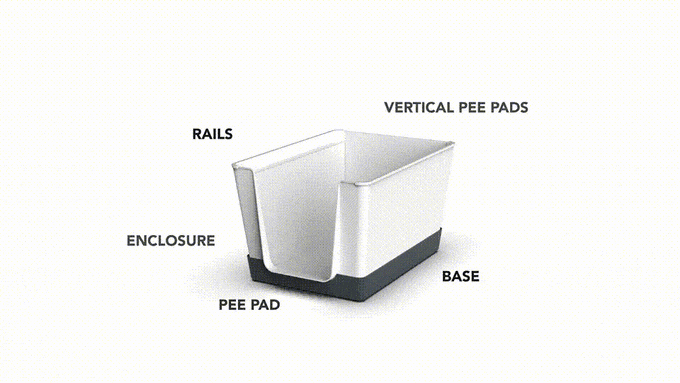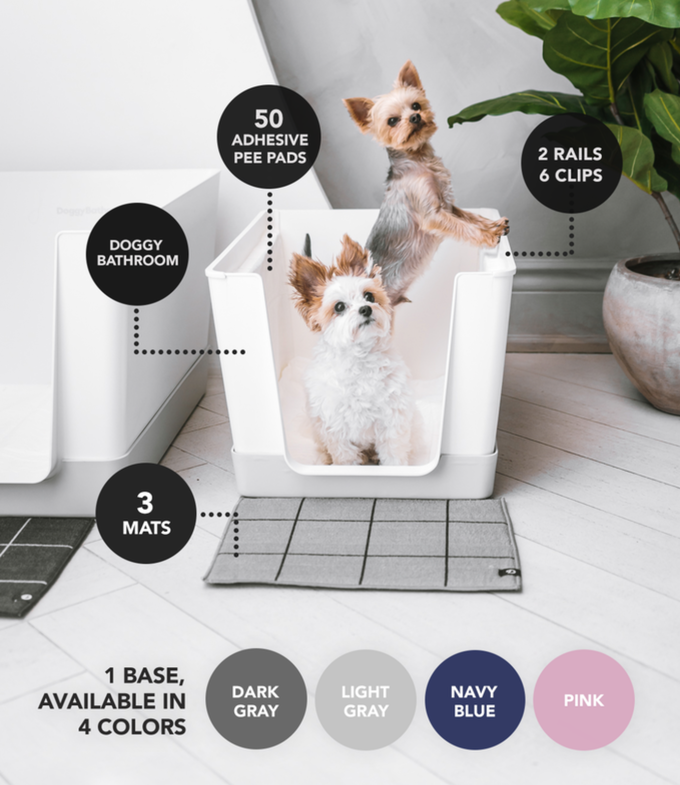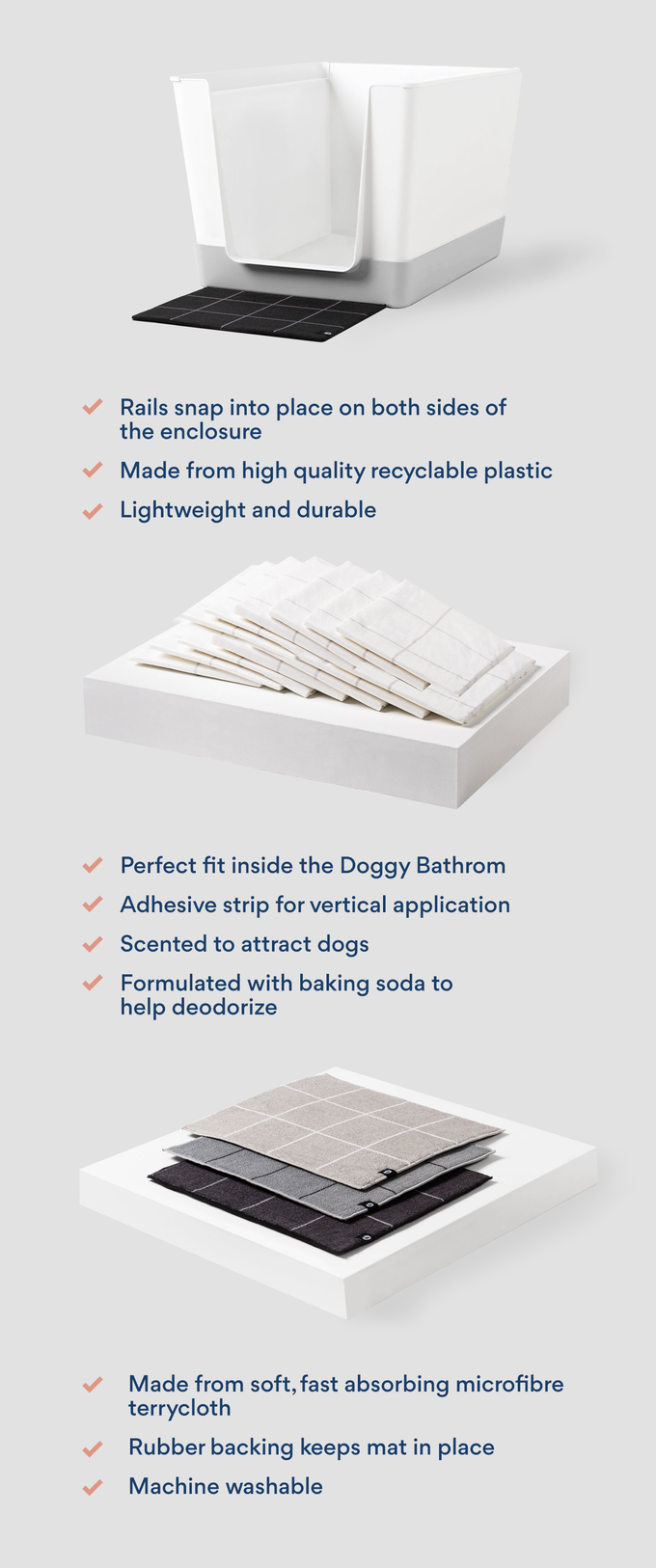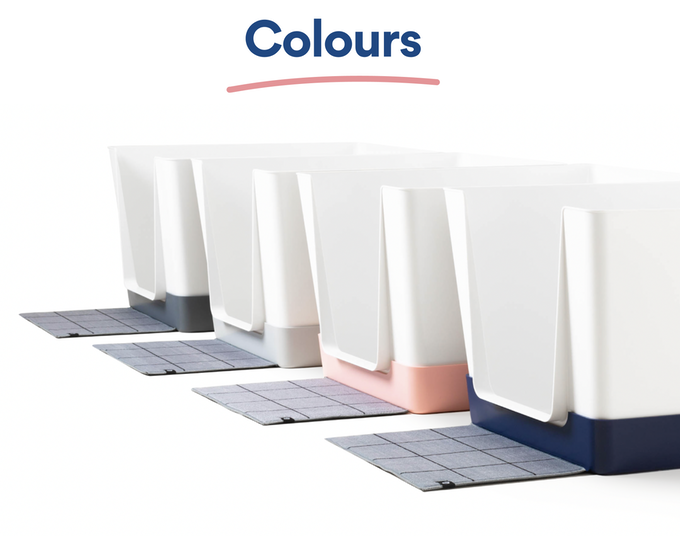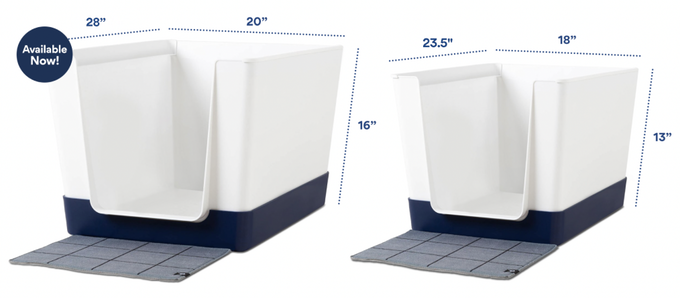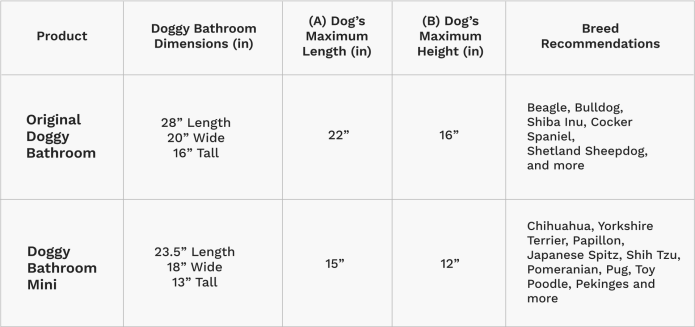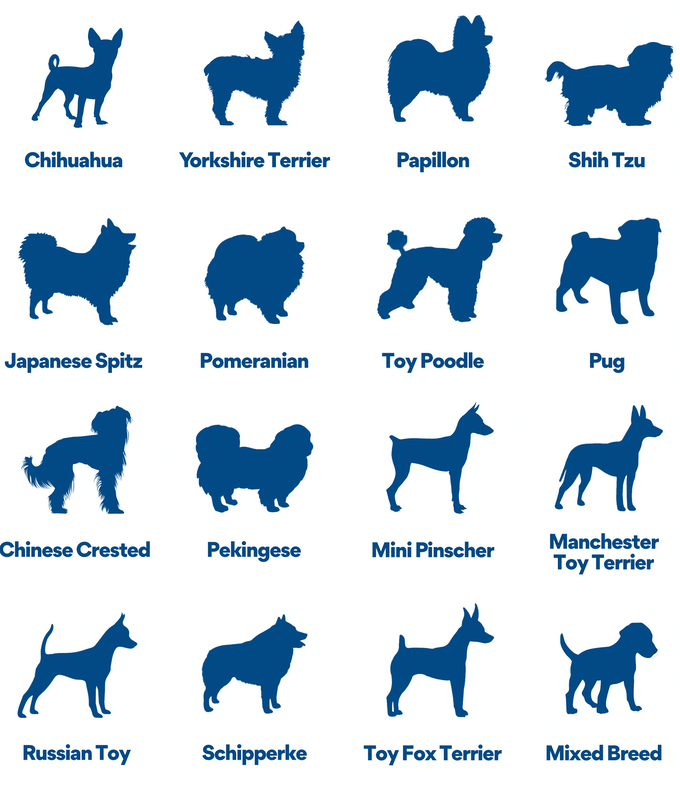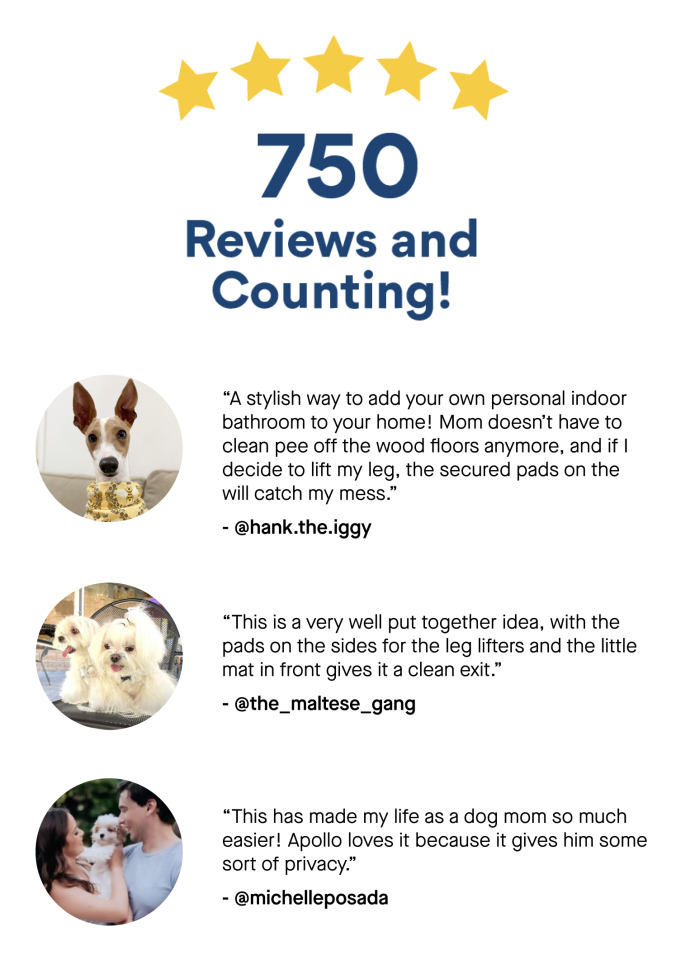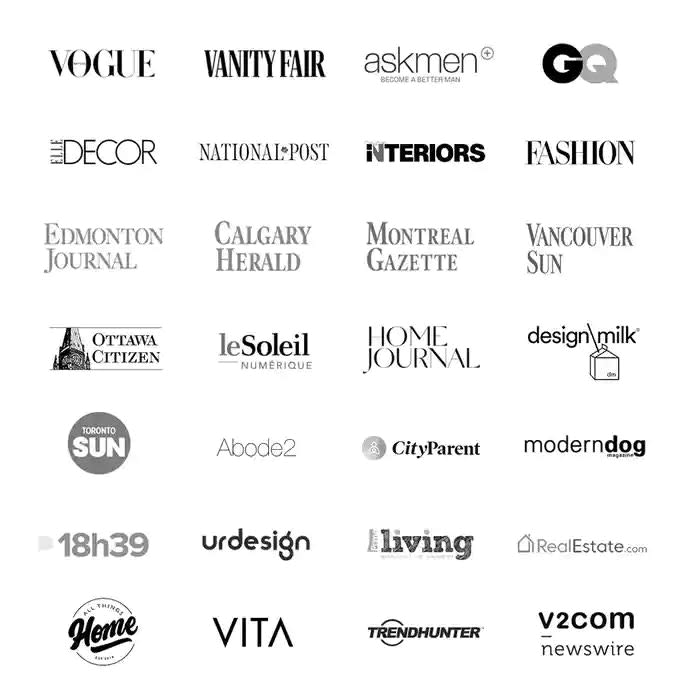 When in doubt, buy bigger
If your dog is a good fit for the Doggy Bathroom Mini for one measurement but is also a good fit for the Original Doggy Bathroom for the other measurement, we recommend sizing up!
Dog Size Chart & Breed
Don't rely just on weight. 
Dogs can weigh the same but vary greatly in the size of space they require.
Don't rely just on breed. 
Dogs come in different shapes and sizes and can even vary greatly in the same breed.
This breed comparison is purely for visualization purposes – the best way to determine which Doggy Bathroom is right for your companion is by using our measuring tips above. However, if you don't see your dog's breed on the list and would like more information regarding the breed, please feel free to contact us at [email protected]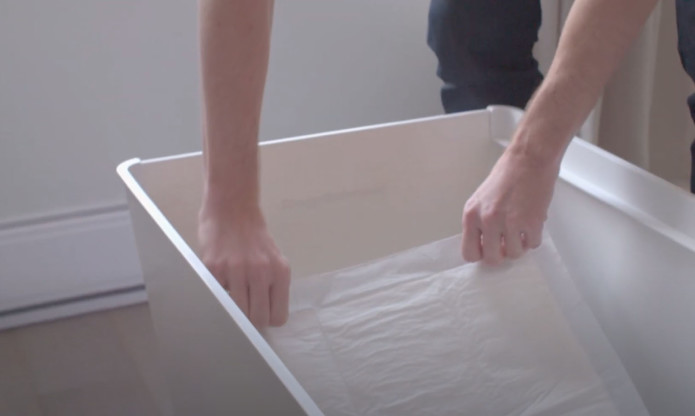 Lay a pee pad on the bottom of the Doggy Bathroom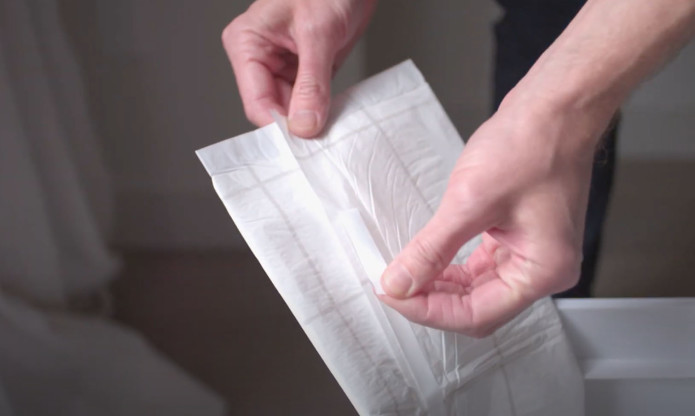 Remove the release paper from the adhesive strip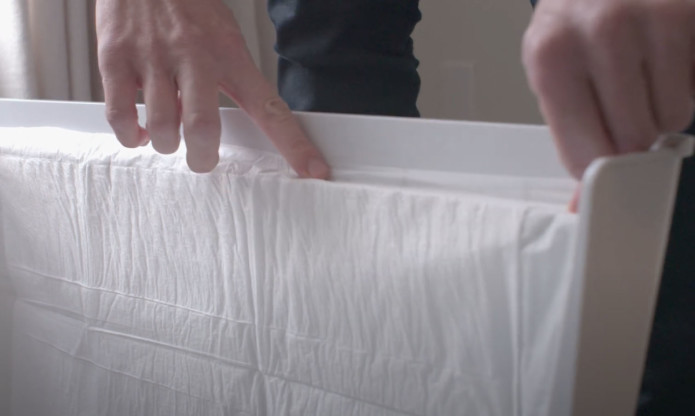 Install pee pads vertically onto each rail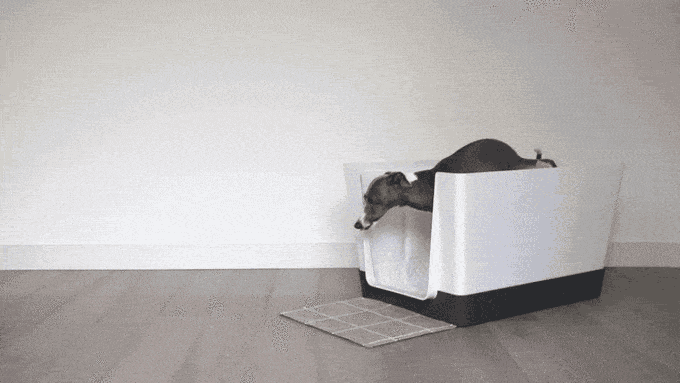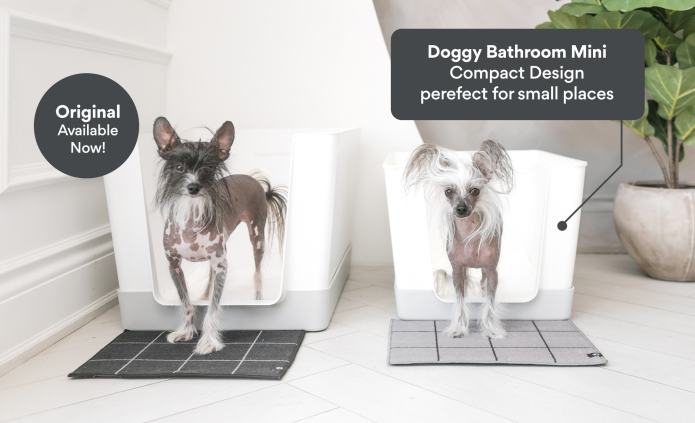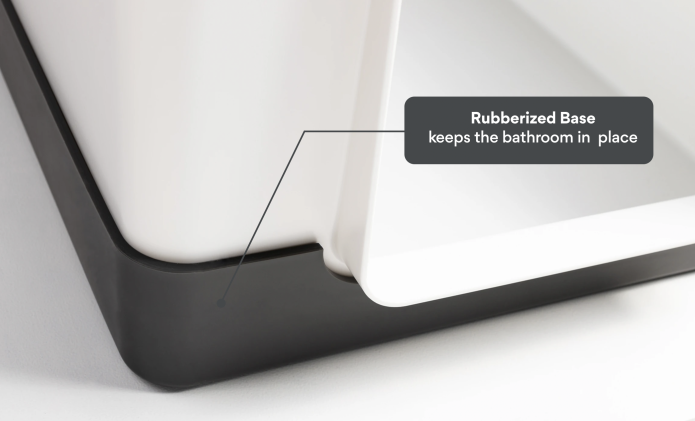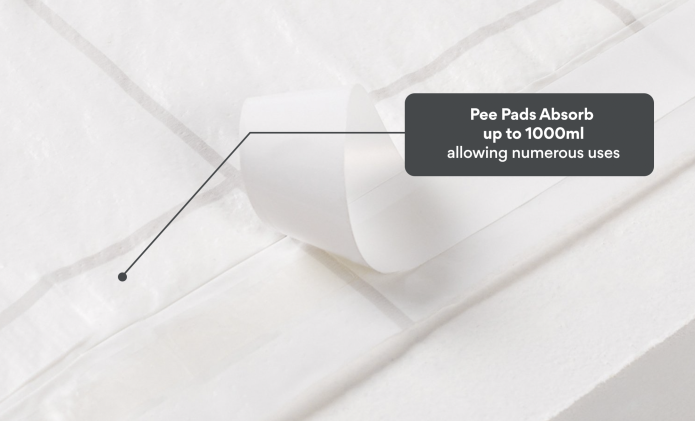 We created our own pee pads to be the perfect fit for the Doggy Bathroom Mini and the original Doggy Bathroom – available in two sizes, large and small (mini). The adhesive strip on the pee pads allows easy placement onto the vertical railings of the Doggy bathroom, specifically designed for vertical liquid absorption. Our pee pads can absorb up to 1000ml so they can be used numerous times before changing! They also have added baking soda to help deodorize. We use biodegradable materials to make our pee pads in an effort to raise awareness and encourage factories who invest in research and development for more sustainable materials.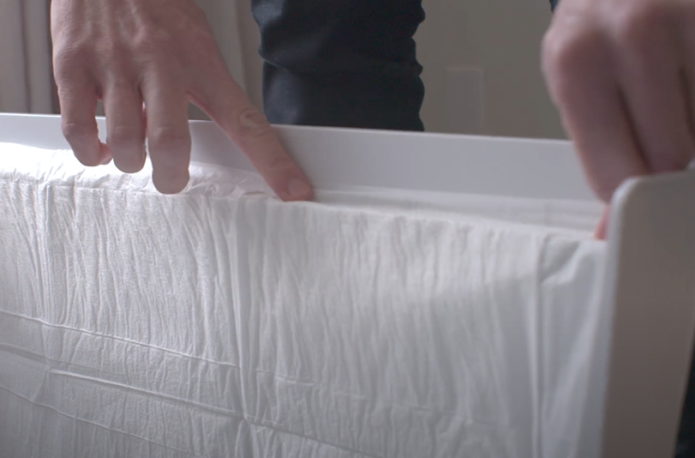 Use our handy clips for your own pee pads
If you prefer to use your own pee pads, we got you covered! Each starter kit comes with 6 sturdy clips that allow you to easily fasten your pee pads vertically onto the Doggy Bathroom rails.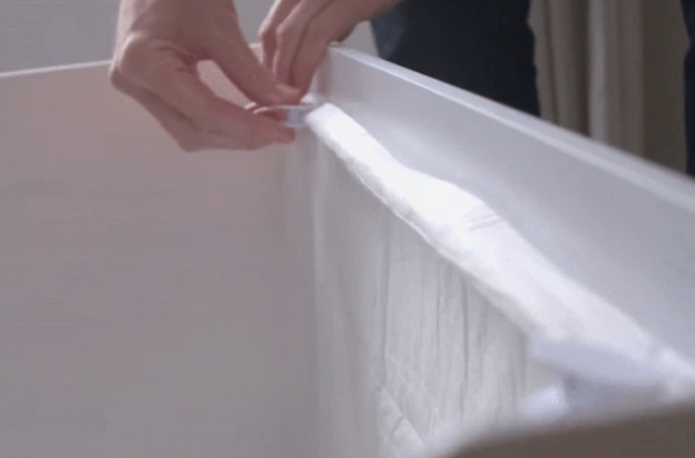 Subscribe and Save
We offer a monthly pee pad subscription at a discounted price. Make pet ownership that much easier and do less for more.

Doggy Bathroom Mini is designed for both male and female dogs. For males or leg lifters, the Doggy Bathroom Mini includes a pair of rails that snap into place. Easily secure our adhesive-stripped vertical pee pads.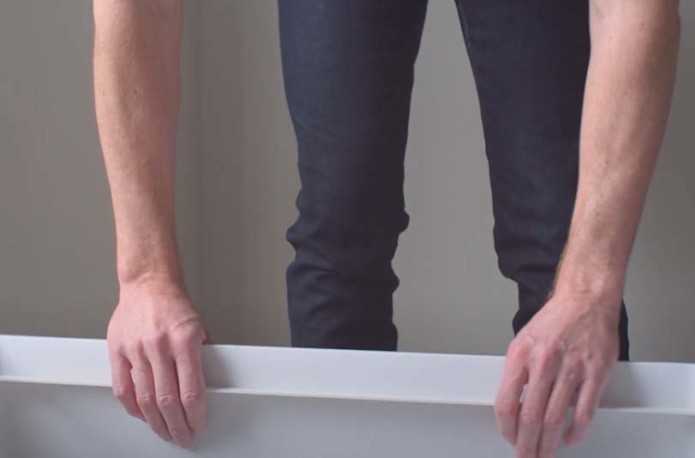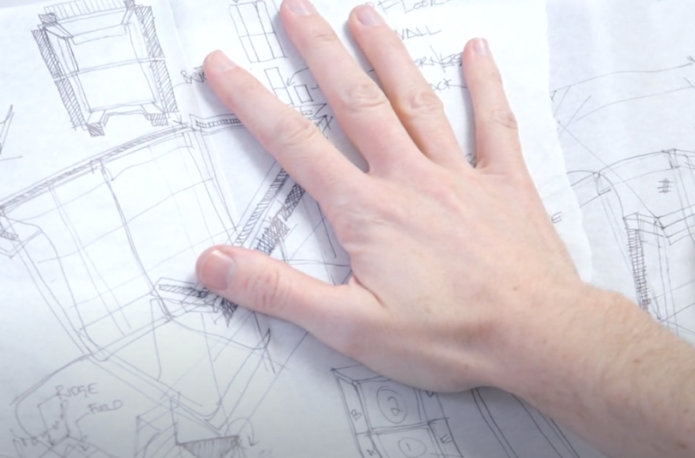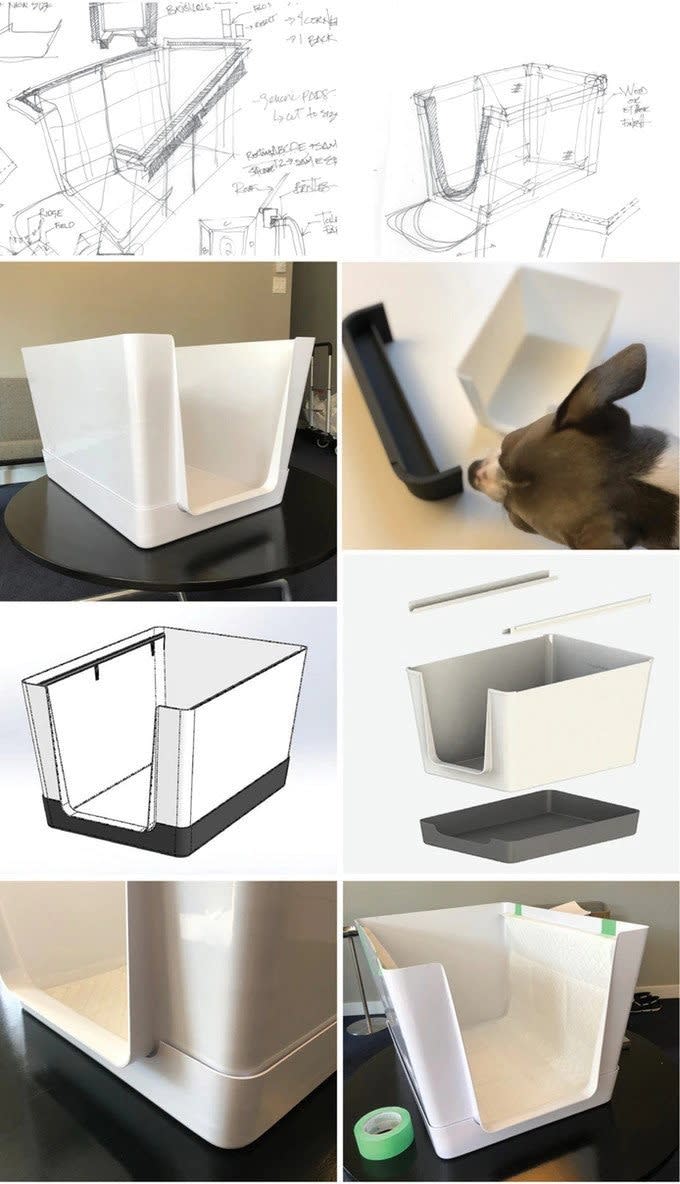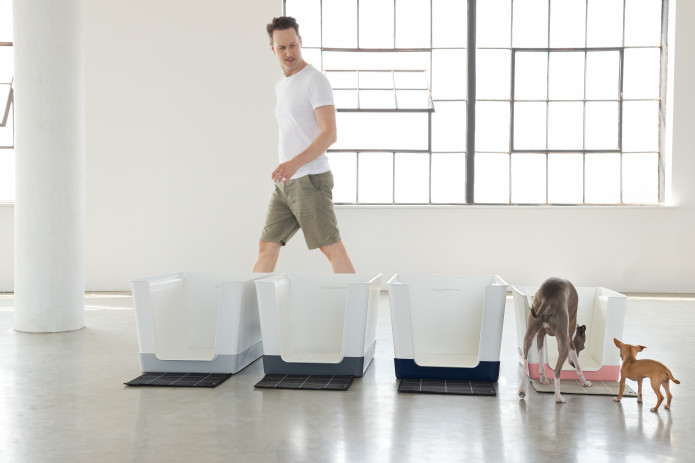 Much time was spent researching the materials we would use in our product. Everything is made with only the highest quality materials that are not only durable but won't discolour over time.  The Doggy Bathroom adapts from male to female at any given time thanks to its cleaver snap-in rails system.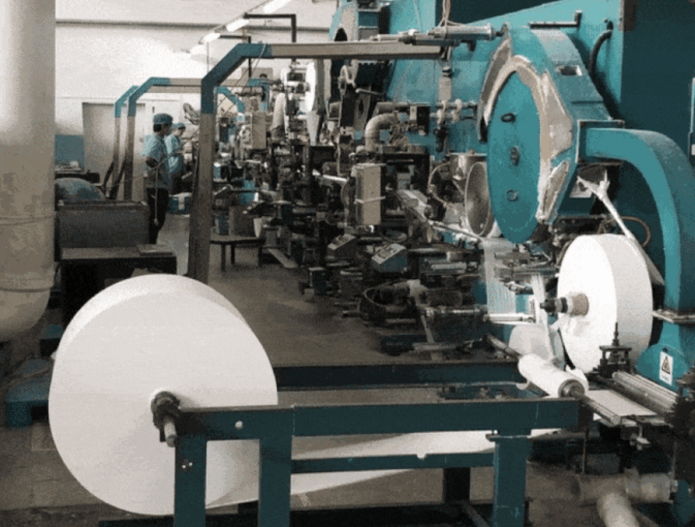 We're Crowdfunding Again!
Three years ago we launched the Original Doggy Bathroom using crowdfunding and surpassed our funding goal. We are so excited to return with the Doggy Bathroom's little brother — The Doggy Bathroom Mini.  Here's a glimpse of our first campaign in 2019.
The Doggy Bathroom and Doggy Bathroom Mini have the potential to completely revolutionize dog ownership, and we are turning to the crowdfunding community once again to help us reach dog owners worldwide who are as passionate about animals as we are. With the Doggy Bathroom, the payoff is twofold – happy dogs, happy people!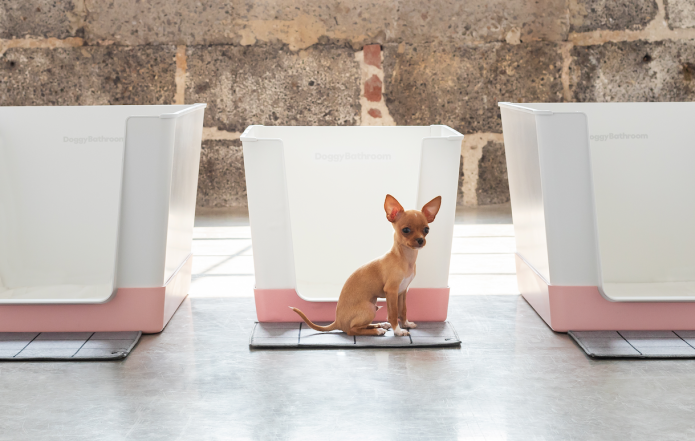 The Base of Our New Friendship.
Some small puppies might be intimidated by the tall walls of the Doggy Bathroom. This is why we designed our product so that the enclosure simply drops into the base and can easily be taken off to be used as a standalone base. This is a great way to start training your dog to use the Doggy Bathroom – start with just the base with a pee pad on the bottom.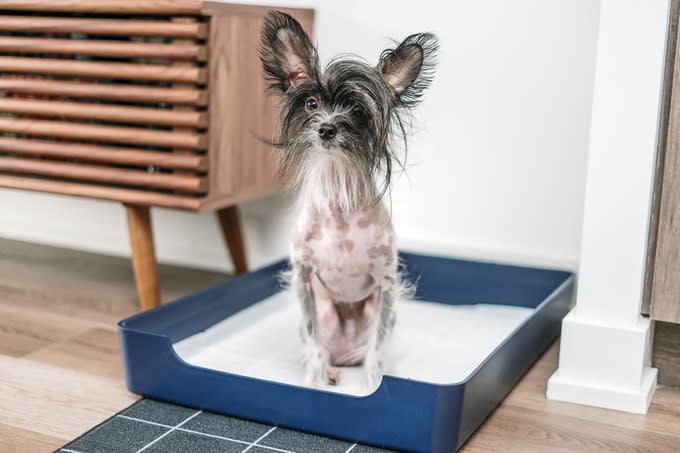 The Doggy Bathroom Mini and the Original Doggy Bathroom provide perfect solutions for house training your puppy or senior dog! Read all about it in the Training section of our website.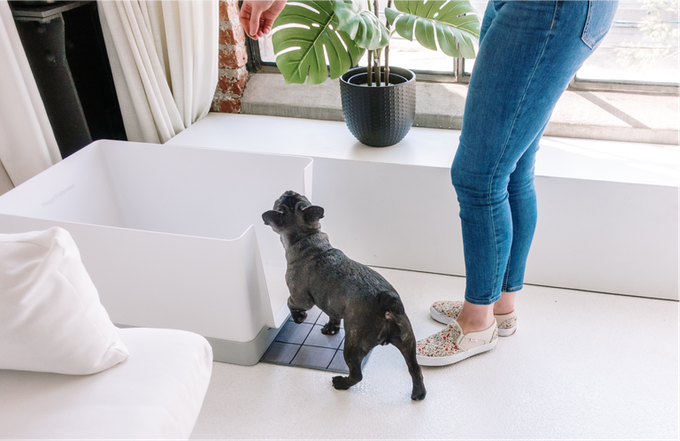 Daily exercise is a critical part of your companion's overall health and wellbeing. Your dog will still need to remain active and have access to lots of playtime and exercise. While the Doggy Bathroom is a great solution for indoor potty usage, it should not be used as a replacement for daily walks.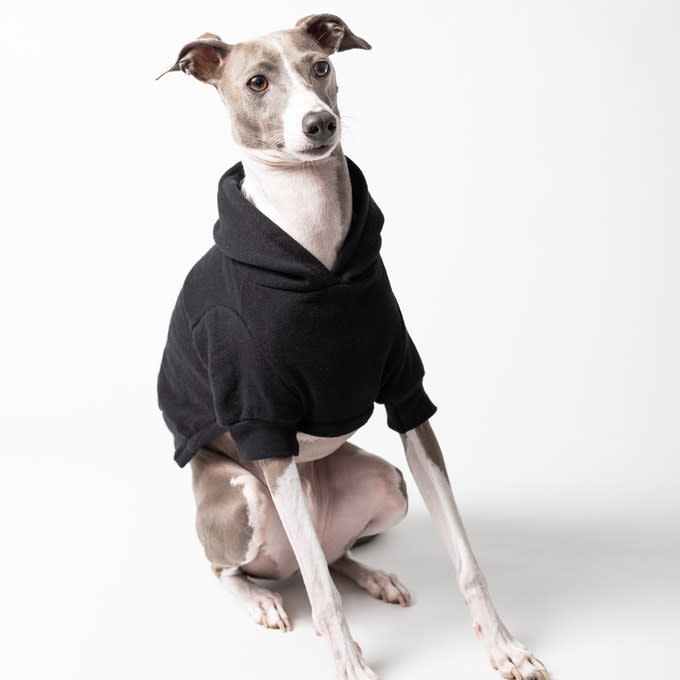 To be an environmentally responsible pet product company
To minimize our (and your dog's) carbon footprint… or paw-print
To engage and promote the benefits of dog ownership and wellbeing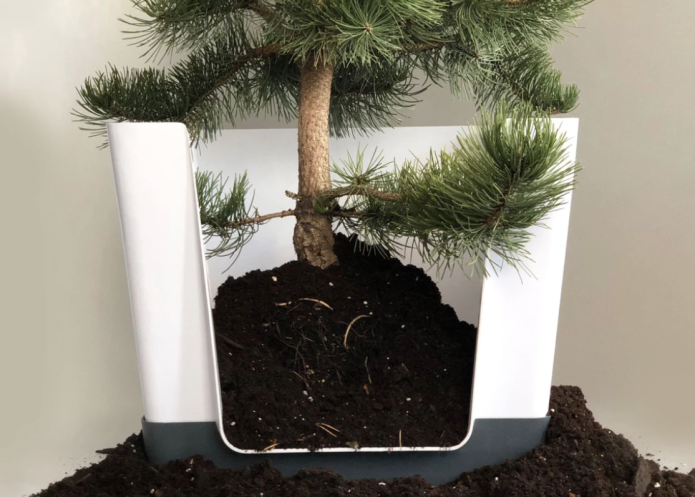 No matter the country, all dog owners want the best for their fur babies. That's why we are so happy to say that we have changed the litter business internationally! We currently have six design patents worldwide and a patent pending in the United States.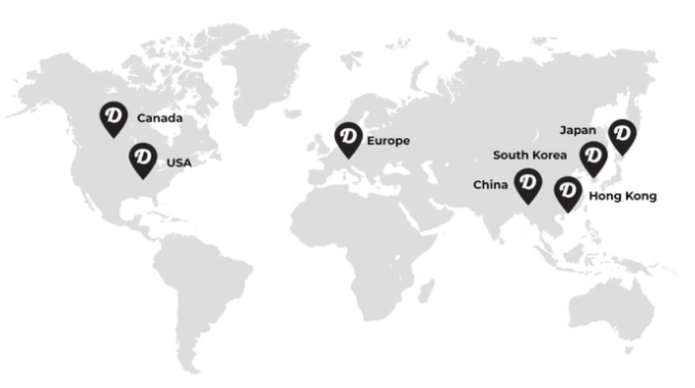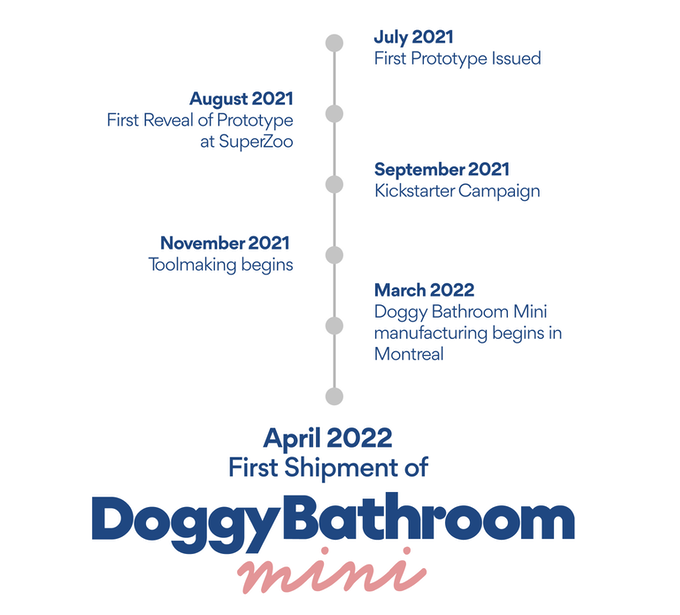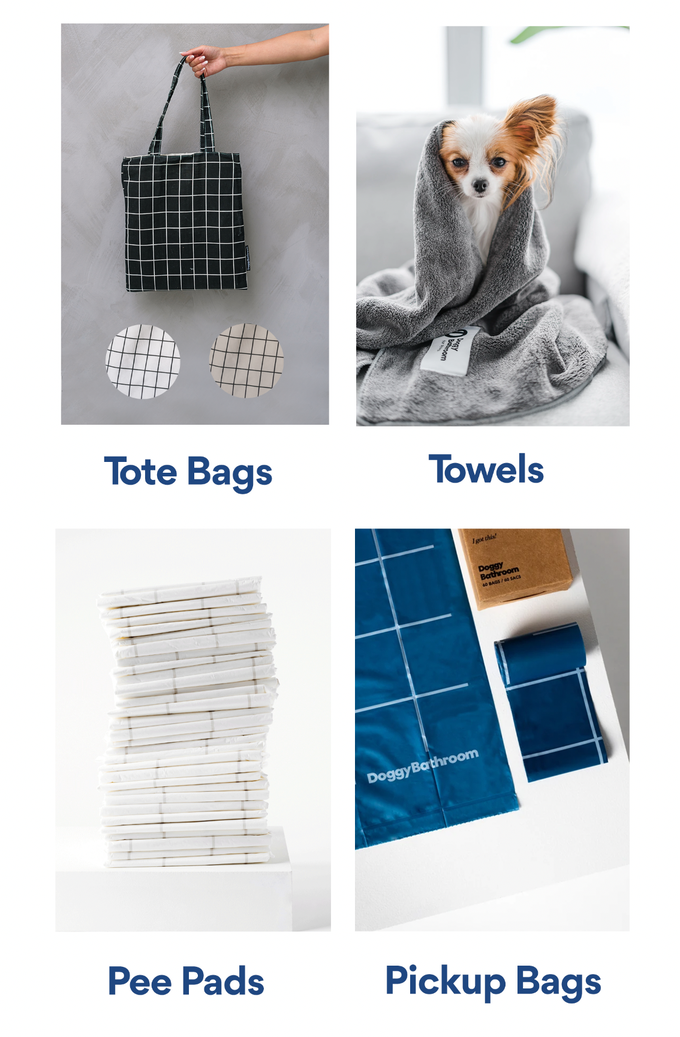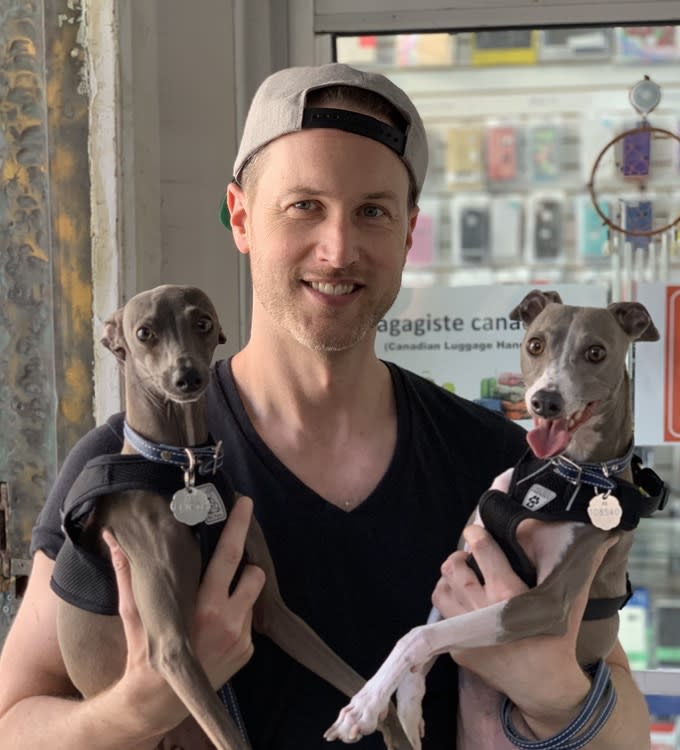 Alain is an award-winning designer based in Montreal, Quebec. As the creator and founder of the Doggy Bathroom, he's created a product that makes pet ownership easier. It's the only dog litter box on the market for small breeds that keeps everything in one, easy-to-use, easy-to-clean, sleekly designed space.
Sterling is a pup with purpose. He is the inspiration behind the Doggy Bathroom and leads our testing and development team at our head office in Montreal. He is an avid sunbather but hates cold winters. Stuffed animals: beware.
Liam is a rescue pup and Sterling's nephew. He is the head of the customer service department at Doggy Bathroom and loves interacting with people. You can always catch him sleeping under a blanket or snuggling with others. Evidently, he's a pisces.
Need Help? Have Any Questions?
If you have any questions about our product, please contact us at [email protected]





Risks and challenges
We have strategically prepared conservative timelines for our production and delivery stages. We have learned a lot from our previous crowdfunding campaign for the Original Doggy Bathroom and are committed to deliver the best possible experience to our backers of the Doggy Bathroom Mini.
We intend to stay true to our plan but should any unforeseeable events arise that may delay production, we will be fully transparent and maintain thorough communication with our backers throughout the manufacturing process.
Customer satisfaction is our top priority and this being our second product launch, we are coming into the process extra prepared.
Supply Chain:
We have researched, vetted, and directly worked with our chosen production partners. They have decades of experience doing what they do best, and have produced several samples and prototypes for us that we are satisfied with. From newborn pups to rescued dogs, we put it to the test and are fully confident and excited to bring our Doggy Bathroom Mini to market.
Logistics: We ship worldwide. Please consult each pledge for shipping prices as they may vary based on country, weight and size. The buyer is responsible for any/all duties.
If you have any questions or concerns, please feel free to contact us at [email protected]
Environmental commitments
Long-lasting design
It is our priority to use only the highest-quality materials that would remain durable and not discolour over time. We use only new resin for the main body of the Doggy Bathroom and for the base as well. By testing numerous thicknesses, we were able to achieve the perfect thickness while not overusing raw materials.The Doggy Bathroom was also designed to be easily adaptable for leg-lifters and non leg-lifters by simply adding or removing the rails, making adjustments quick and easy.
Reusability and recyclability
The Doggy Bathroom is made of 100% recyclable plastic. Our packaging is made from recycled brown paper and clear PE recyclable plastic bags. We created custom packaging that is minimal, lightweight and fully recyclable to help minimize emissions and waste. Our giving back program was created to go emphasize our 'no landfill policy' which goes the extra mile. We up cycle returned and/or unusable Doggy Bathrooms and convert them into dog beds or when turned upside down, a dog house for small pets in need.
Sustainable materials
Our high-quality raw materials are sourced from the United States and is white in colour, which makes it the easiest material to recycle. A traceability system for finished goods permits us to trace production lots at all times and, when applicable, raw material tracking based on UL746D requirements. Our packaging is constructed of recycled paper materials and can be recycled again and again.
Environmentally friendly factories
Our chosen manufacturer of the Doggy Bathroom Mini and Original Doggy Bathroom is ISO 9001:2015 certified and is based in Montreal, Canada where our head office is located. All Doggy Bathroom components are made of non-toxic materials, which limits the risk of harming the health of factory workers, backers, dogs, and the environment alike. The plastic we use is also low emitting, making it the ideal material to work with.
Sustainable Distribution
We make as many strides as possible to be environmentally responsible, and that includes shipping. The Doggy Bathroom was designed to be stacked and, as a result, is much more economical to ship and store as we can stack up to 22 Doggy Bathrooms on the same footprint. The lightweight material also makes shipping and transporting as easy as can be. In 2021, Doggy Bathroom acquired a new 5,000 square foot warehouse in New Hampshire, USA. Until recently, order fulfilment was outsourced to a third party logistics company. The decision to move to a self-fulfillment business model is the result of the steady growth following our decision to relocate manufacturing to Montreal, Canada where our head office is. New Hampshire was the ideal location considering it's close proximity to Montreal where Doggy Bathrooms are manufactured and exported allowing us to meet our goals to reduce our carbon footprint. Additionally, as many Doggy Bathroom products are sold within the North-Eastern part of the United-States, New Hampshire became the ideal middleground for distribution across the US. Canadian and international orders continue to be fulfilled from our Montreal warehouse, which is conveniently located in very close proximity to the city's international airport (YUL). The shift has allowed us to build a closer and direct relationship with our clients, specifically B2C.
Something else
As we continue to grow, we remain focused on designing products that satisfy the needs of our consumers and all loving dog owners. We are excited to expand into new markets, including Europe and Asia, and launch even more great products for your furry companions. Our next project: Travel Doggy Bathroom