Dogleg Brewing Company: Uniting Craft Beer & Golf! | Celebrate the game of golf with exceptional craft beer served in a unique tasting room experience.
WHO WE ARE
At the core of it all, we're passionate craft beer lovers who met through the game of golf. Dogleg Brewing Company is all about celebrating the game that brought us together through exceptional craft beer served up with a fun, engaging tasting room experience.
Brewing craft beer and playing golf share distinct traits of the things we love—They are both an art and a science, you have to be creative, calculated, adaptable, and precise, but at the same time it's very social. Relationships play a big role in what makes both the craft beer and golf community so special.  At the end of the day with both these passions, it's about the people you meet and the lasting friendships, mutual respect, hard work and dedication to a craft. The more we saw these similarities, the more we realized there was a unique opportunity to combine two of San Diego's most iconic industries: golf and craft beer.
Our Head Brewer Jim McCaskey has been a home brewer for 25 years, earning many local and national medals for his beer, including the Karl Strauss Pro-Am in 2015 with his Black Nose Smoked Porter. We met Jim through golf, and he's awesome—passionate about brewing and a lifelong student of the craft. He's kept a records and feedback of every batch he's every brewed since 1995. It that's not dedication, I don't know what is!
 
THE DOGLEG EXPERIENCE
We're set out to merge together two of San Diego's great pastimes: golf and craft beer. This is our version of the game, which combines the laid back, inviting SoCal vibe with natural elements and a nod to the vintage traditions of the game.
Dogleg will offer unique membership options that include beer promotions, exclusive tastings, golf tournaments at local courses, handicap hosting, and fun Member events on the simulator and putting green. 

We teamed up with one of San Diego's long-time award-winning home brewers to bring you a wide variety of classic brews to satisfy your beer taste buds.
Spread the word and up-to-date with our progress on our website, Instagram and Facebook

What We Need & What You Get
Your generous contributions will go toward building out the brewery's tasting room and making it the top notch experience we plan to bring to locals and tourists alike
These funds will help immensely in the construction costs associated with the tasting room, including the Foresight Sports GCHawk Simulator, putting green, and handcrafted bar.
Just think, this will be the place you bring your buddies to celebrate your first hole-in-one, or maybe you'll find true love… in that roasty smoked porter (or future wife, but we're going with probability here). Perhaps you'll find your own brew crew or weekend golf buddies. The opportunities are endless to grow this community and you can be part of fostering the magic that happens within the walls of Dogleg Brewing Company.
 
***UPDATE!! 6/18/19***
ANY PERK CONTRIBUTION OF $200 OR MORE RECEIVES
A LIFETIME DOGLEG BEER CLUB MEMBERSHIP!
NOW THROUGH JULY 22, 2019
THE PERKS
PLEASE NOTE: All contributors will be invited to an Appreciation Party at Dogleg Brewery shortly after our grand opening– this is when you can pick up your perk package (and will remain available for pickup afterwards). If you live out of state, we can mail you your package for a shipping rate of $10.
Founders Glass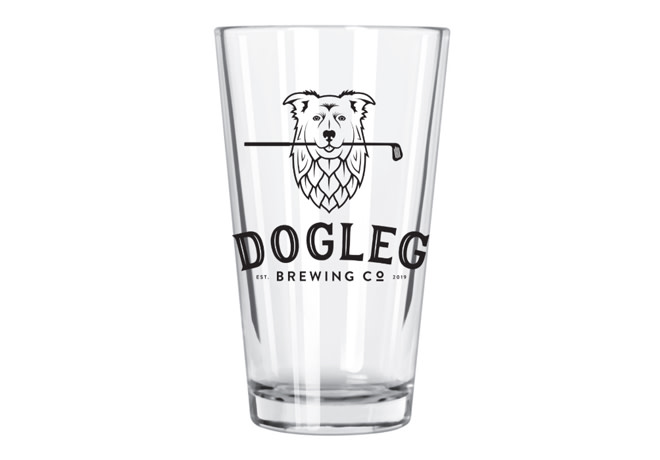 Founders T-Shirt
Choose from Men's Hunter Green, Heather Gray or Women's Flowy Racerback Tank Top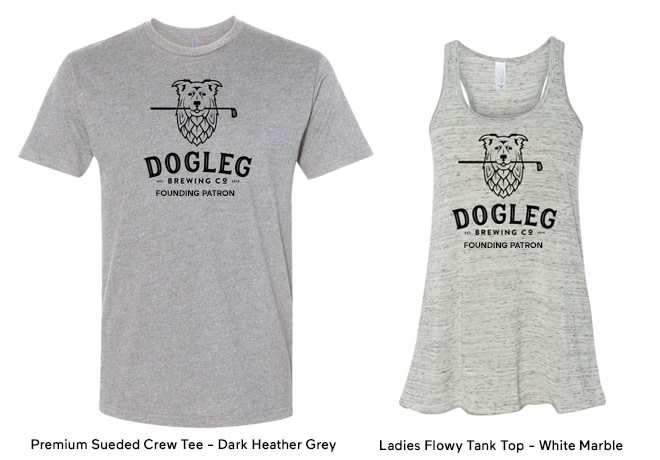 Founders Hat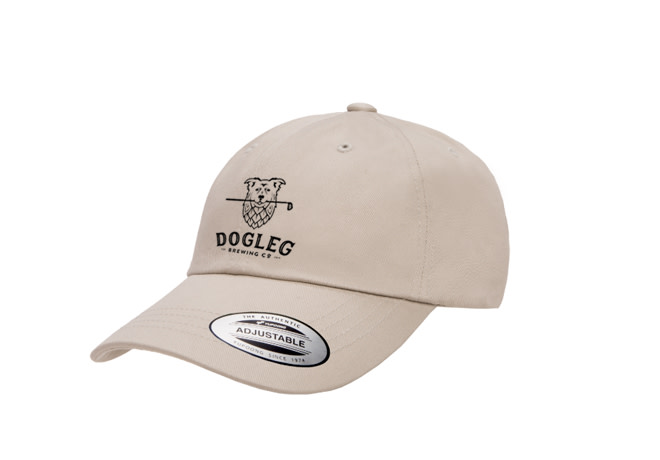 Membership #1: Dogleg Beer Club
20oz. Founding Patron glass for use at the brewery (for the price of 16oz pours)
Dogleg T-shirt
Access to monthly R&D member tastings
Preferred member pricing for golf simulator access
15% Off Dogleg Merchandise
Membership #2: Dogleg VIP Golf Club
ALL Level 1 Membership benefits PLUS…
Upgrade T-shirt to a Dogleg Brewing Company polo shirt
GHIN number with the Dogleg Brewery Golf Club
FREE golf simulator access
Invite to exclusive Dogleg Brewing member golf events/tournaments at local courses
Risks & Challenges
Over the past year, our team has been working closely with our brewery, contractor and logistics partners, to ensure that we open in the Fall and get you your Perks as soon as possible, with no delays. With that being said, we cannot control everything, in any case of delays we promise to communicate with transparency and work around the clock to ensure your expectations are met!
Thanks so much for checking our campaign out – if you can't contribute, please consider sharing this with your friends and helping us spread the word!
Sincerely, 
Your Dogleg Brewing Company Team