Domotron Switch Pro – The World's Smartest Switch | Switch Pro replaces your current switches to make your light / blind / fan / heating / audio SMART.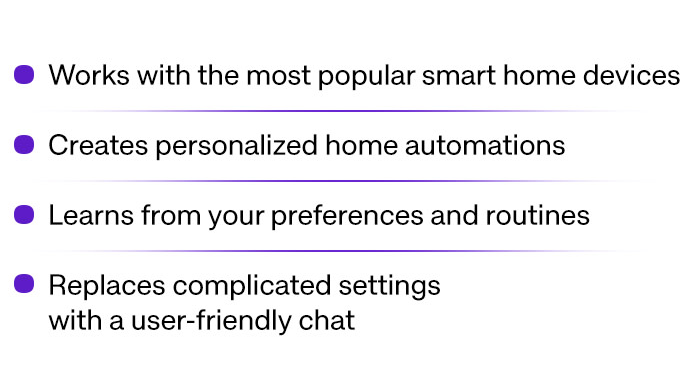 Today's smart homes are dumb. There's a smart gadget for everything and no way to use them together for one harmonious and really smart home.
We invented Domotron to solve this problem and make your life easier!​
Domotron is a user-friendly smart home hub that uses AI to learn your preferences and create personalized automations for your existing smart home devices.
Compatible with most popular devices, Domotron's cutting edge technology simplifies your smart home experience by recommending customized automations, schedules, and routines. With the help of state-of-the-art AI technology, Domotron utilizes touch-enabled switches with sensors that measure humidity, ambient light, air quality, temperature, and presence for a completely customized system that helps you get the most out of your smart home.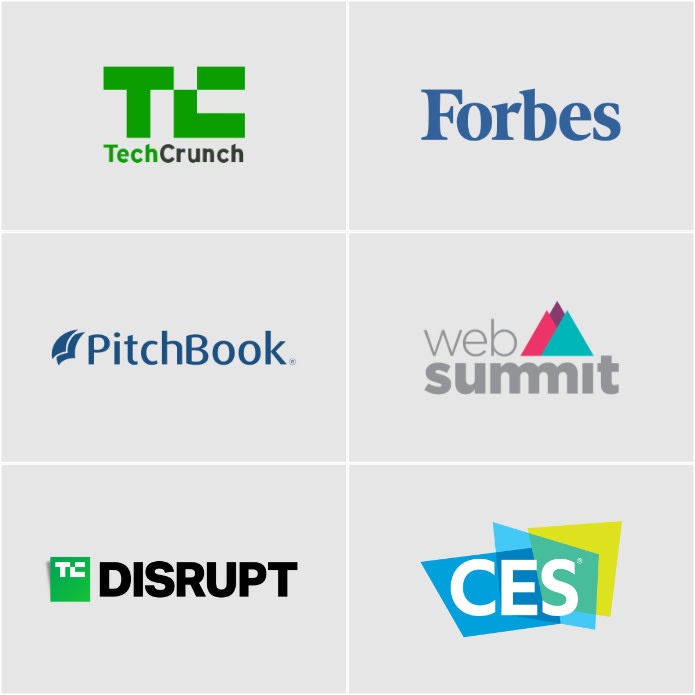 Domotron constantly analyzes information from the various sensors in the switches, as well as your interactions with the app making for a seamless and easy-to-use interactive system. In everyday life it means that there are many situations that can trigger new automations.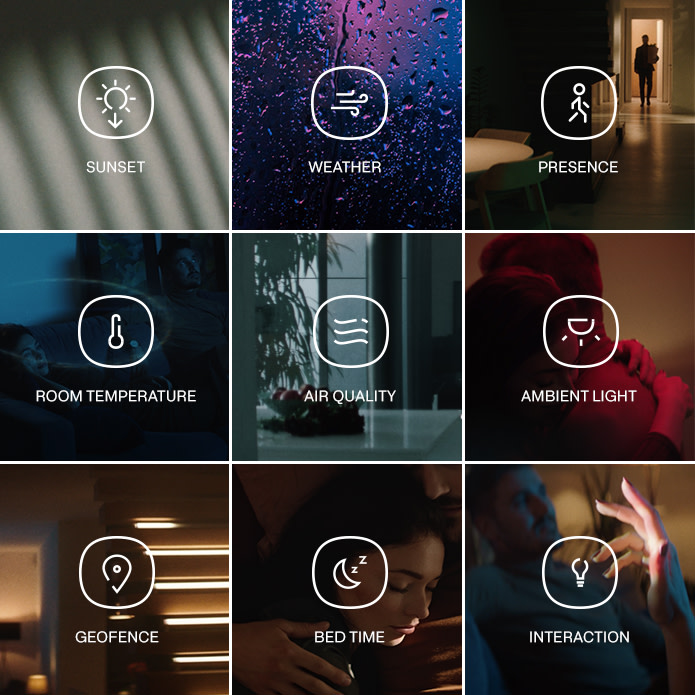 Our intuitive app is available for iOS or Android and simplifies the entire process by creating a timeline of your smart devices' activities throughout the day so you can make changes to your automations as desired. The Domotron Assistant handles the initial setup of the app and suggests adjustments as you go along based on your particular habits.
Automations with Domotron are Easy
When AI finds a new way to automate your home, it creates a suggestion on the timeline. You personalize and set up the automation by chatting with the AI and answering a few questions. When you´re done, the AI remembers your preferences and implemets the automation right away.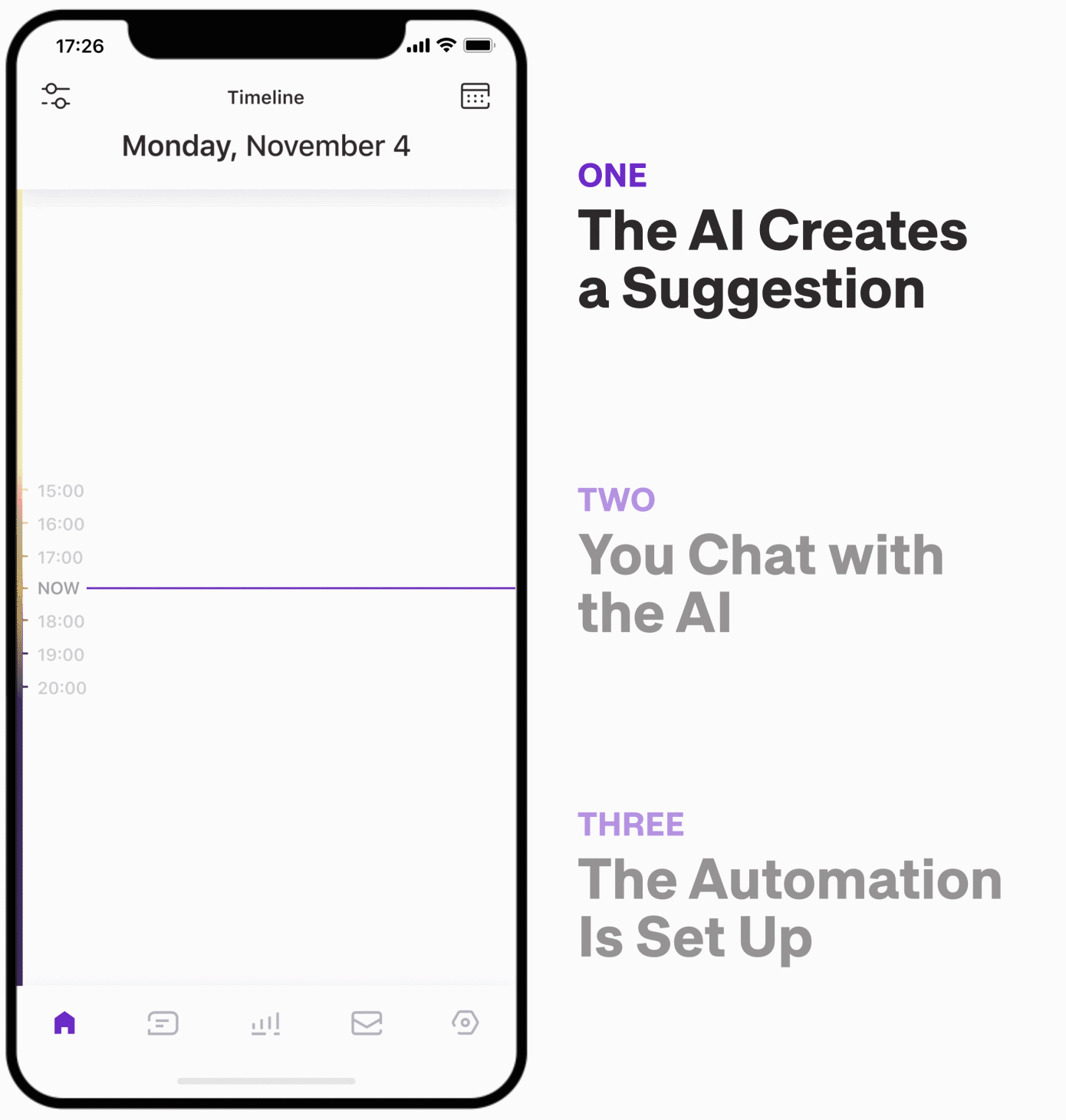 Featuring a timeline that displays the events that have happened and planned automations giving you total control over the system. You can easily see the detail of every event and change it if you want.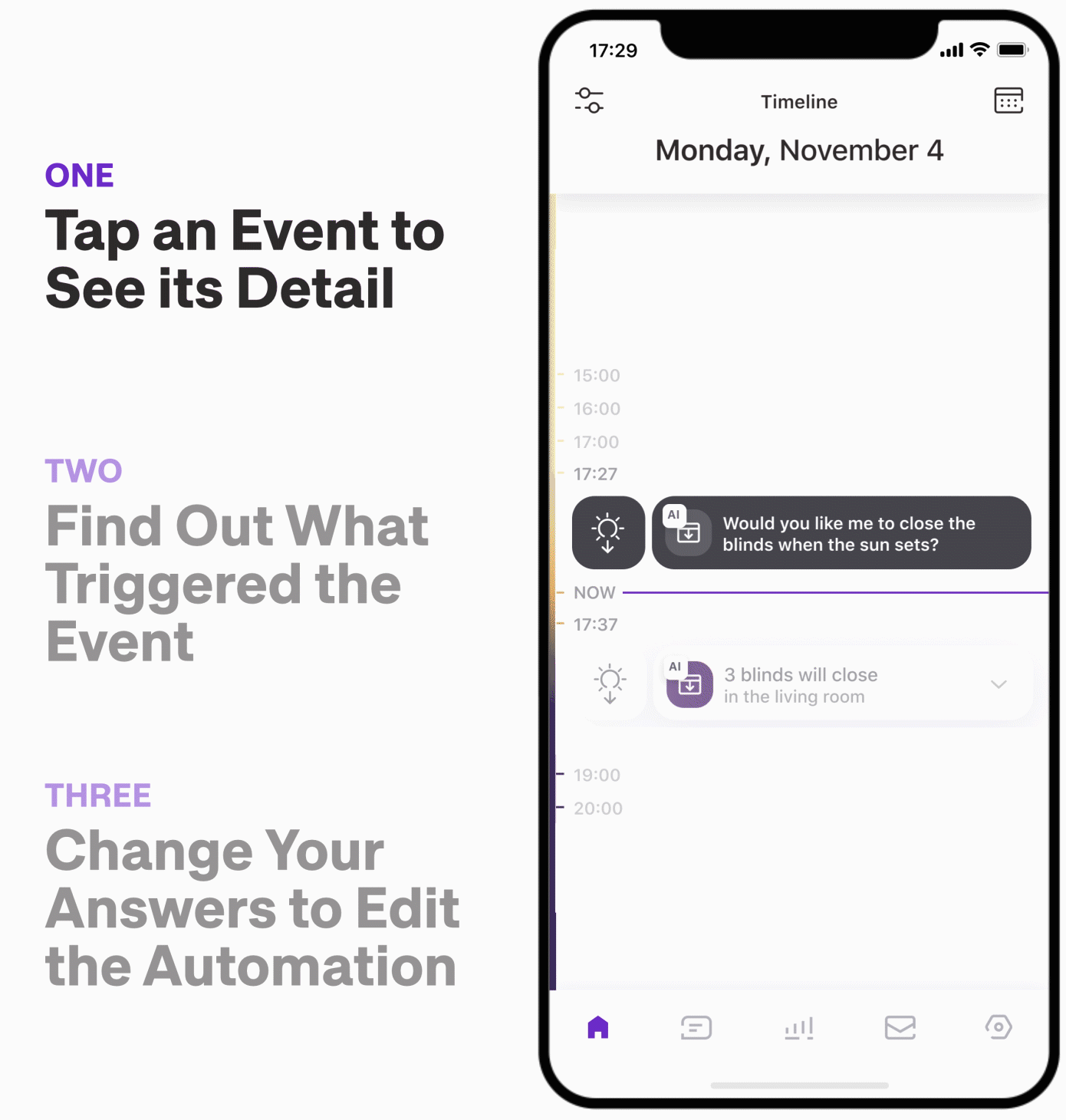 You can undo current events, postpone or cancel future events simply by swiping it right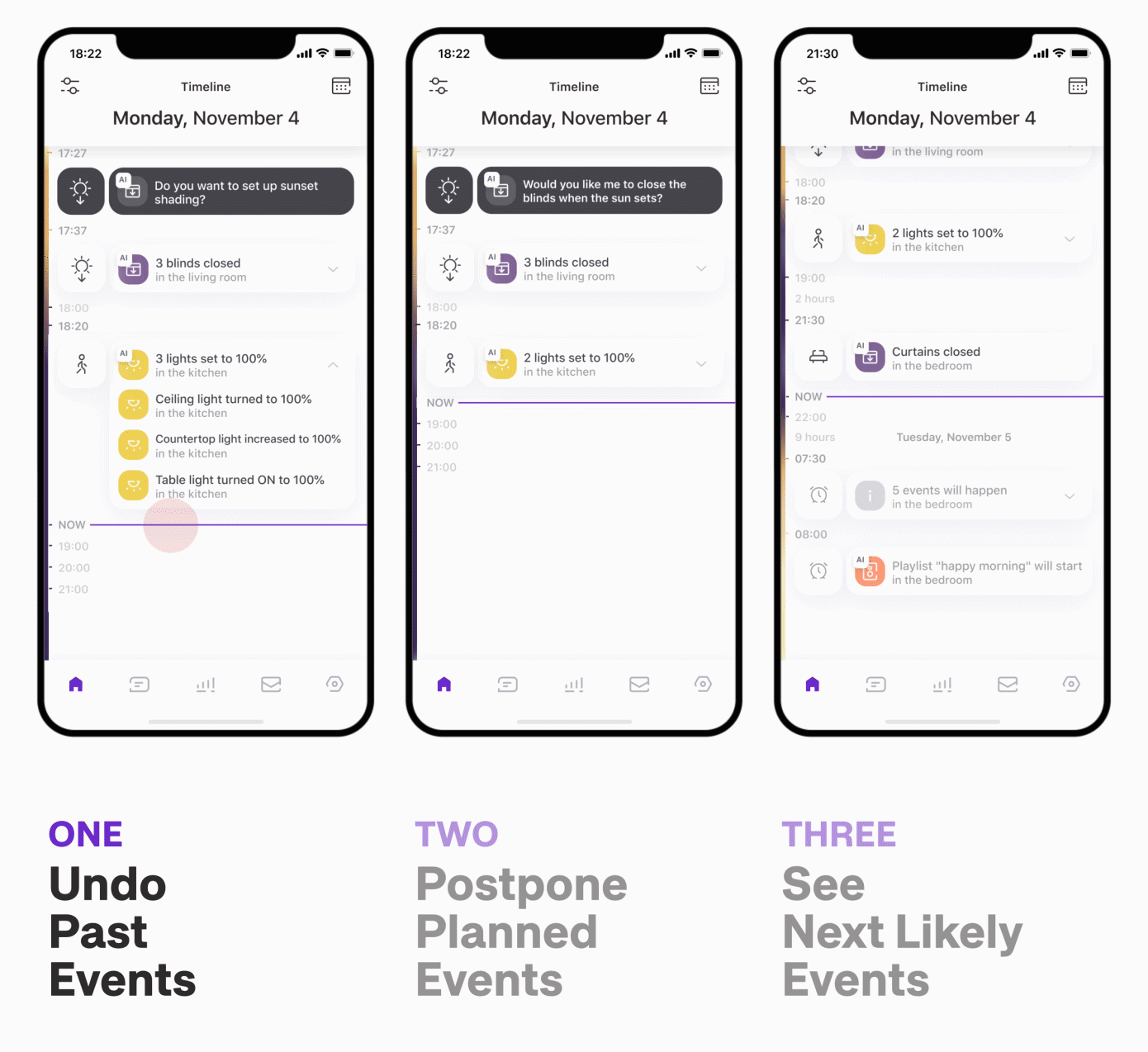 Thanks to Zigbee 3.0 and Rest API integrations, Domotron connects to all your favourite smart home devices.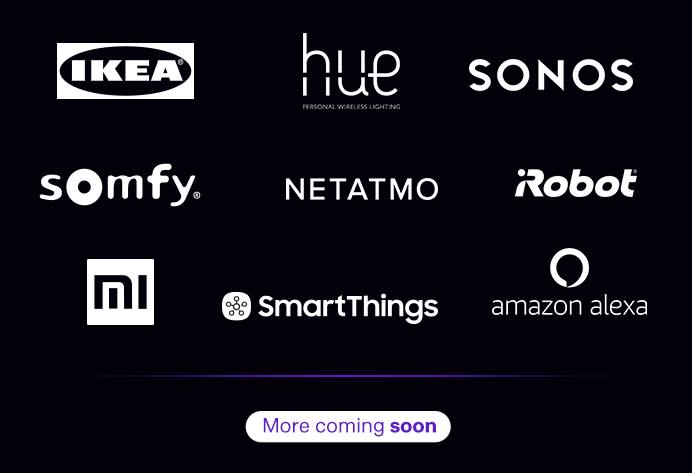 Domotron Hub wirelessly charges Domotron Switch Air as well as other devices.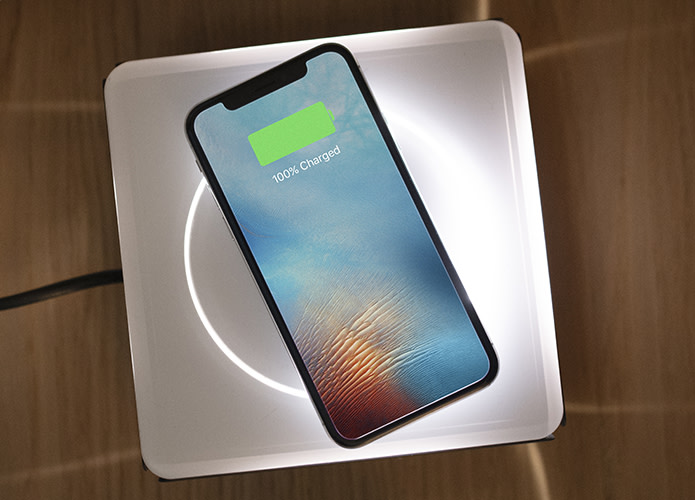 Domotron helps to improve the user's quality of life by providing tips and suggested changes in their smart home settings to streamline their day-to-day activities and make life better.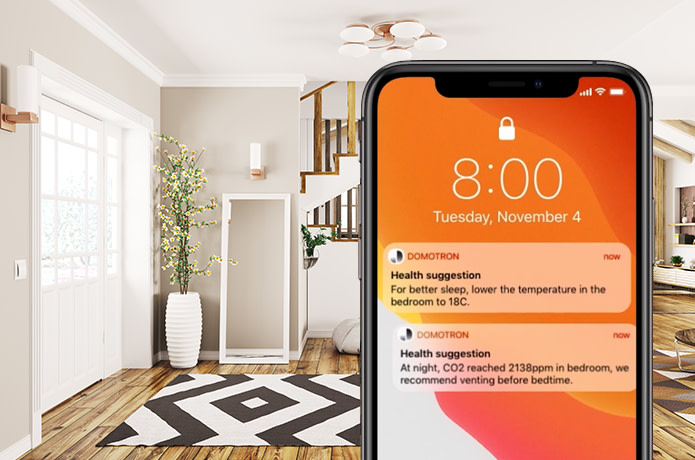 It reminds you to air your bedroom before going to sleep so that you wake up refreshed and ready for whatever the new day brings your way.

Domotron will create a harmonious atmosphere at home by analyzing the light conditions outside and adjusting your lights, shades, and audio accordingly for the perfect peaceful indoor environment.

Domotron picks the perfect music and sets the lights just right so that you can enjoy the evening ahead of you.

Domotron knows when everybody has left the house and sets your devices to away mode. That means that Domotron will turn off the lights, reduce the temperature, and more, depending on your preferences. If you're away for more than 24 hours, Domotron will automatically switch you to vacation mode, so that your house will look lived in while you're away.
Domotron anticipates your arrival and heats the house ahead of time so that you always come back to a cozy warm home.
All automations will appear on your app timeline and the AI will suggest more automations which you can approve, disapprove, or change through the Assistant. You can also set which devices you want to control with the switches.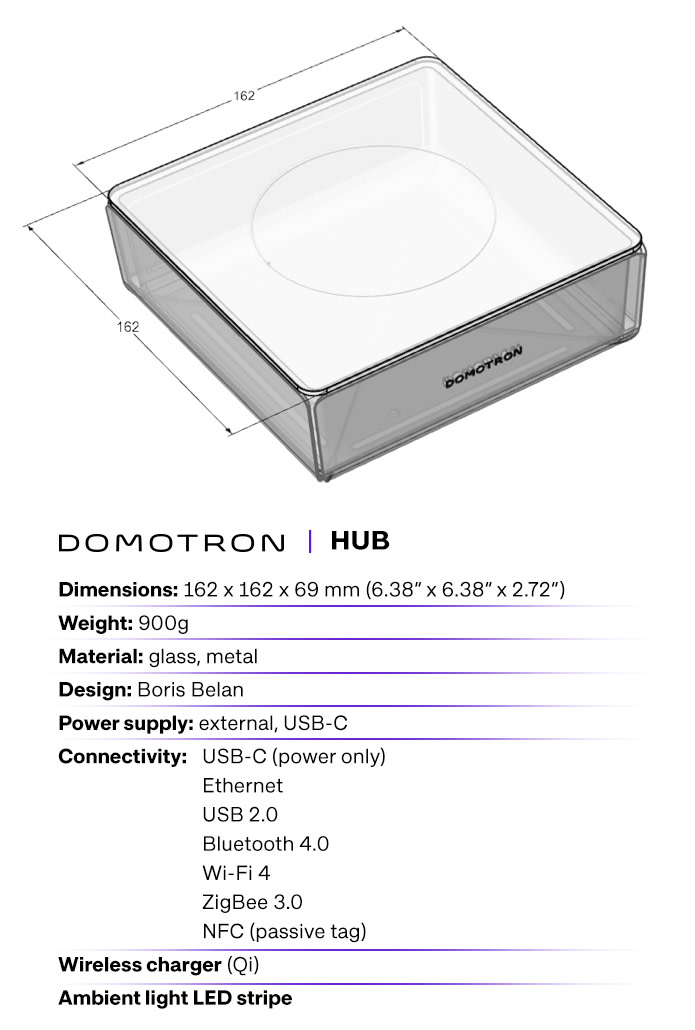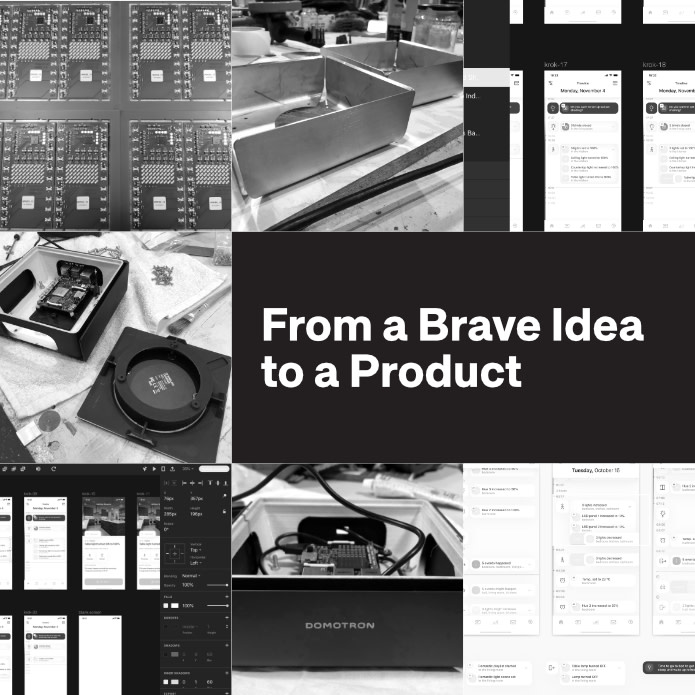 Phase 1 – Prototyping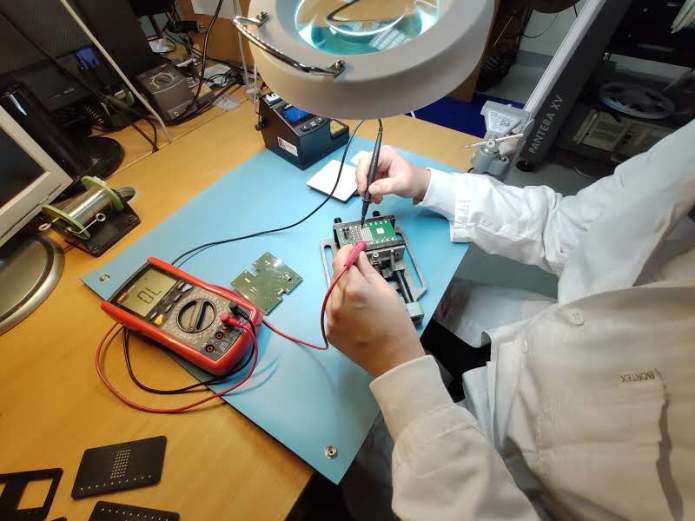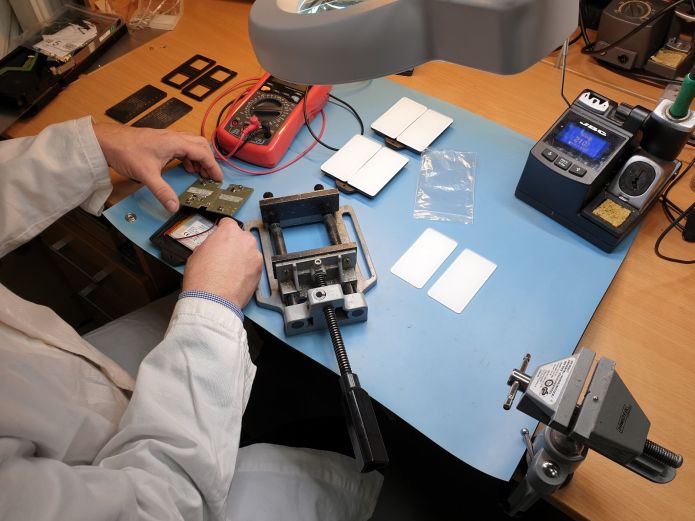 Phase 2 – Production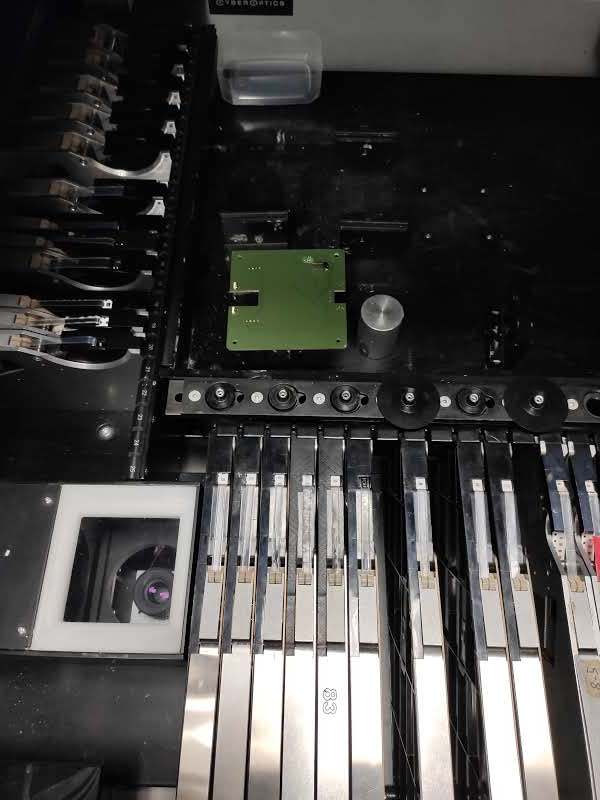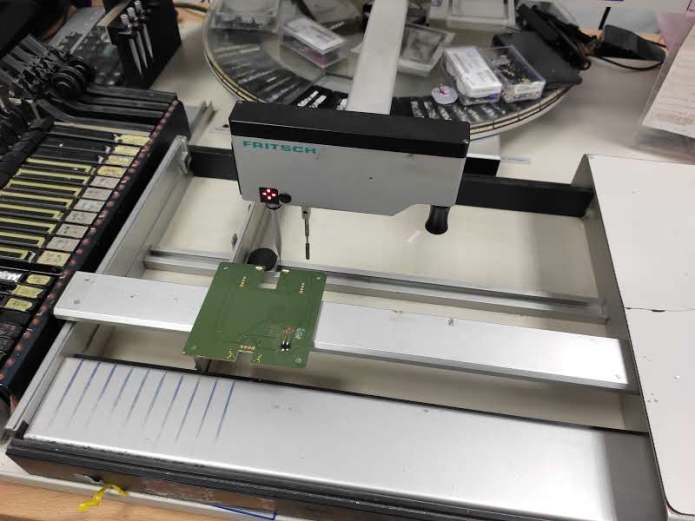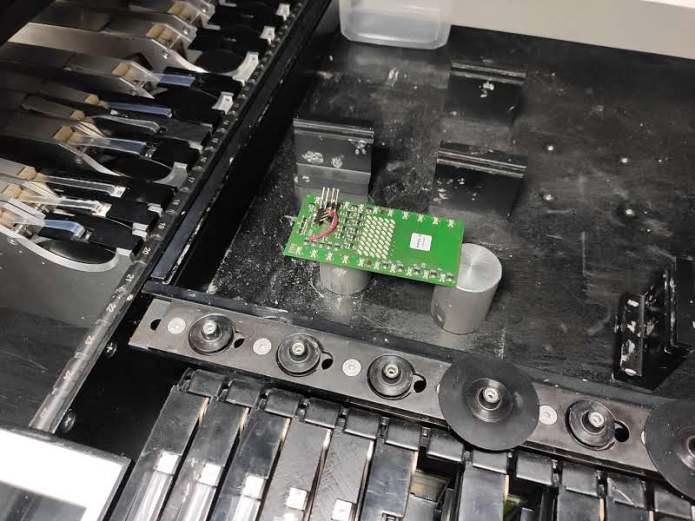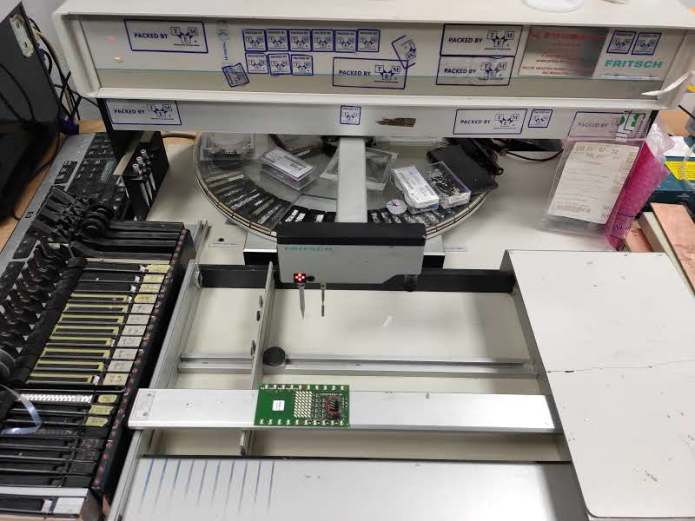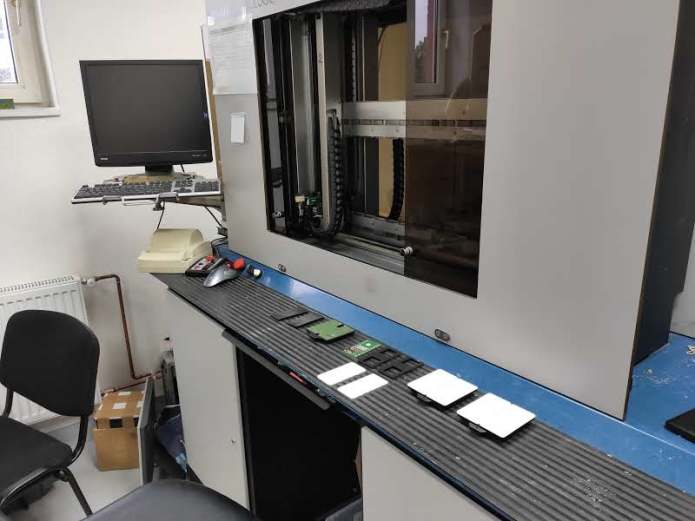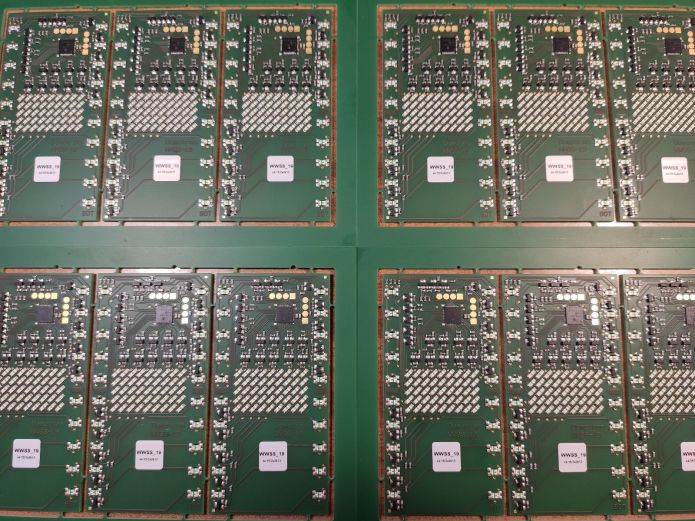 Domotron, based in Prague, Czech Republic, has been designing and programming custom smart homes and smart home products for more than a decade.  Domotron and its rapidly growing team of 30, are committed to creating the most technologically advanced smart homes possible. They believe that genuinely intelligent homes are the next big thing in revolutionizing people's lives and have introduced a new revolutionary AI-powered smart home system that is challenging the status quo in the smart home industry.
"At Domotron, we've been designing and programming custom smart homes for more than a decade. We've spent countless hours perfecting the automations to the point that there is no need for manual control anymore. Everything happens automatically. We believe that intelligent homes are going to be the next big thing. And with our new AI-powered smart home, you can be there from the start." Alex Janusek, CEO & Co-founder
Timeline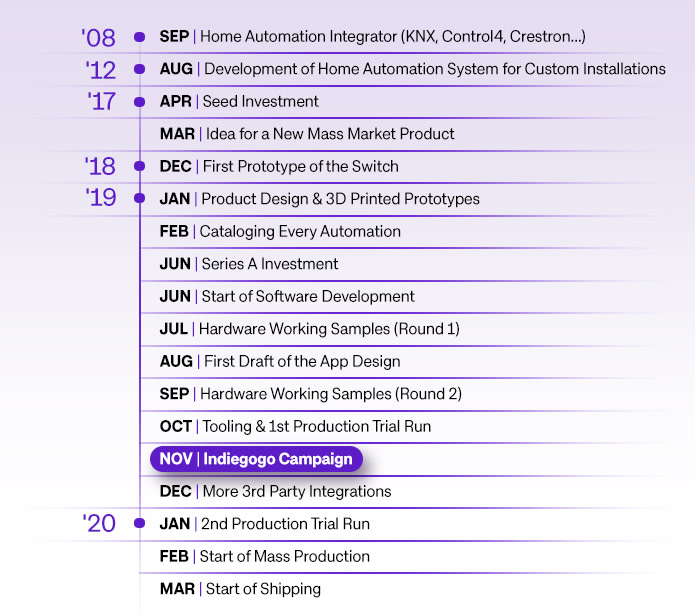 Domotron in Numbers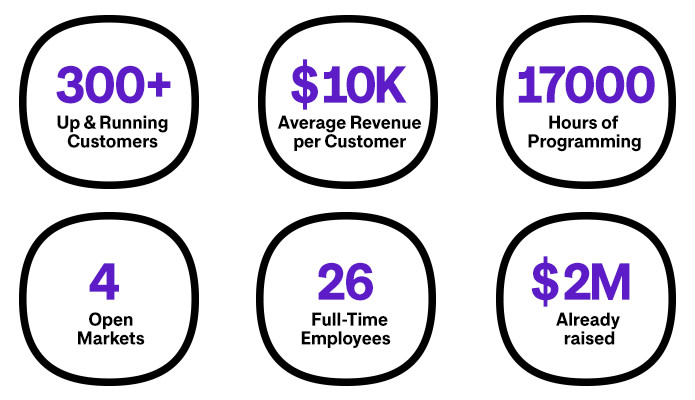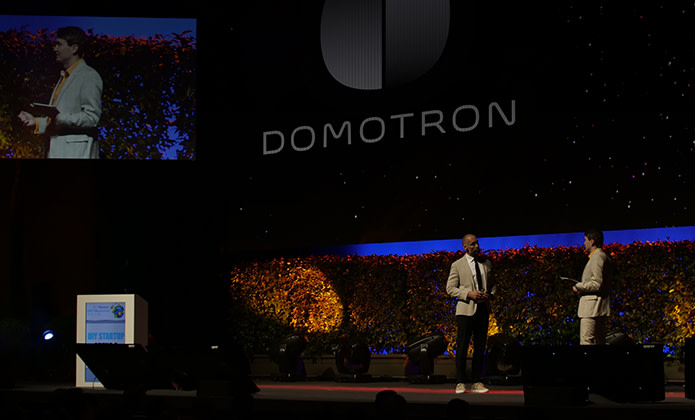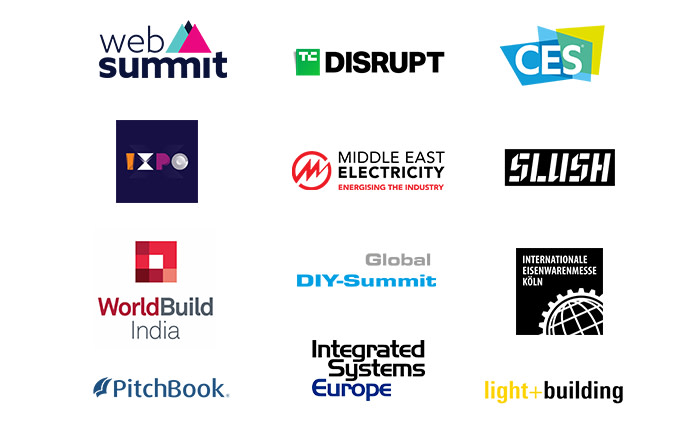 Refer your friends and get compatible IKEA smart bulbs.
How it works:
Buy our product or back us up 
Log in on Indiegogo & copy your unique sharing referral link
Share this link with your friends
They click on it and open Domotron's Indiegogo campaign 
Your friends purchase any available perk (Contribution does not count)
After the campaign is finished, you'll receive your compatible IKEA smart bulbs!
Here's what you can get:


Shipping
VAT and GST not included in perk pre-order price and will be determined by country on delivery. Backers are responsible for these costs (VAT, GST, duties, taxes, etc) on delivery. Shipping costs vary by country; please see reward for details on the shipping cost that applies to you.