Dr. Ayala's Magic Spice: Superfood-ify any dish | Make any dish a delicious superfood with the only flavor booster that packs nutritional power

You exercise, you do your best to eat well, but chances are you're still missing out on some of the best nutrients nature has in store.

Turmeric is super trendy, its anti-inflammatory benefits and health promoting history legend, but how often do you add it to your food? You've probably heard that spices are fantastic, concentrated antioxidant powerhouses, but do you get enough of them? And then there's this sleeper superfood, it's in every health store, nutritionists swear by it, but let's be honest, it looks like sawdust, and its name — nutritional yeast — doesn't whet the appetite. 

Here's the magic: I've combined all the very best nutrients, balanced them so that turmeric tastes delicious – not a hint of the medicinal or bitter notes — and added the nutritional yeast so you can enjoy all the health benefits and the incredible added flavor. It's also formulated to maximize the absorption and activity of turmeric.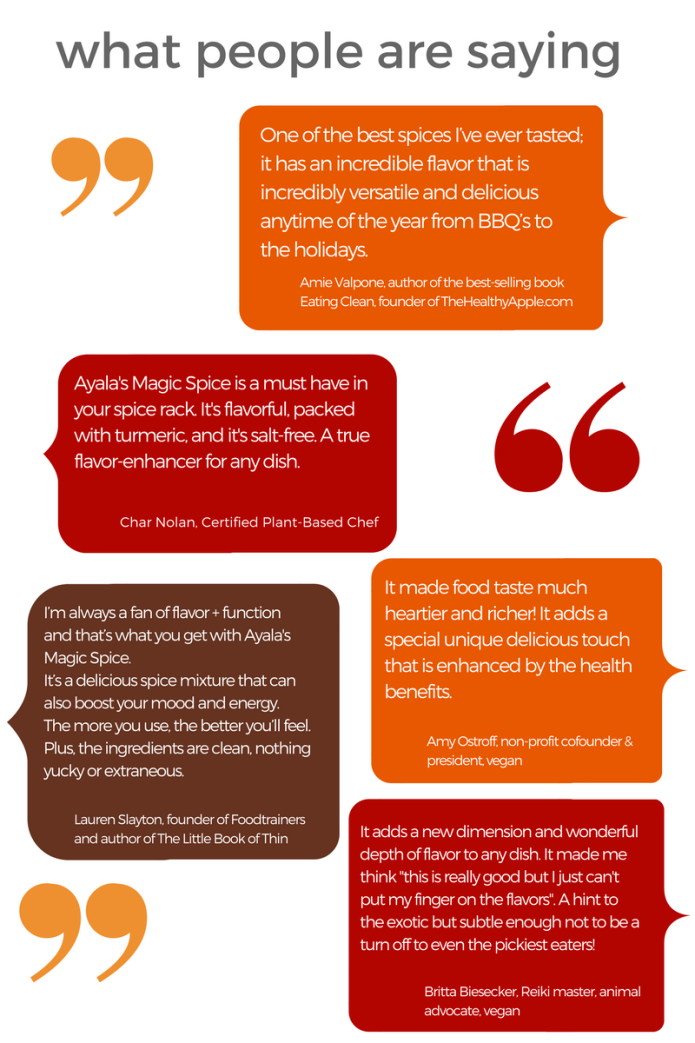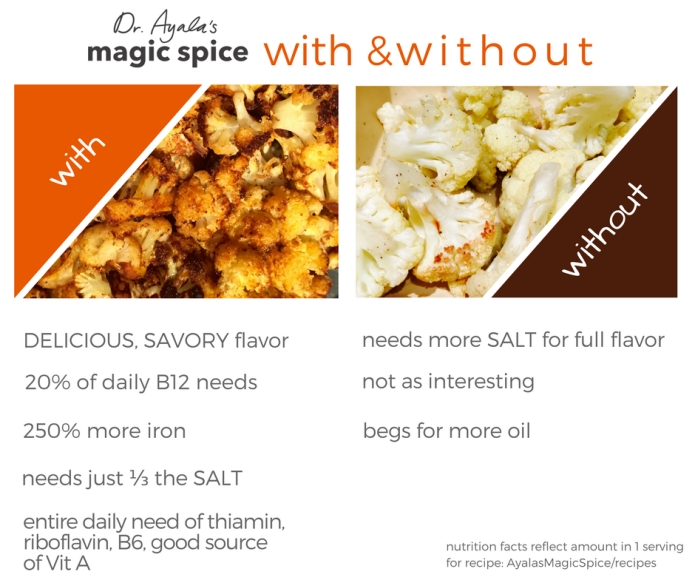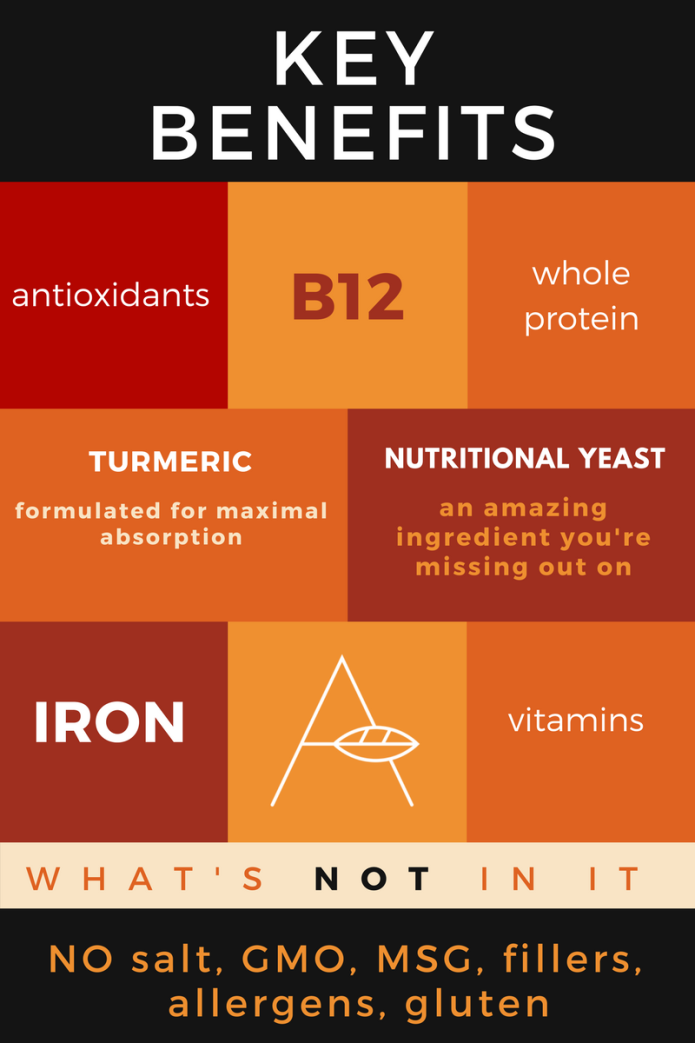 Ayala's Magic Spice transforms food with a delicious and nutritious boost. It naturally enriches dishes with deeper umami, savory and complex flavors while making them more nutritionally complete – practically making every food into a superfood.
For health, environmental and ethical reasons, a growing number of people are shifting toward a more plant-centered diet. For decades, we've been encouraged to Eat More Plants, yet plant-powered dishes tend to require more time and expertise in the kitchen. Ayala's Magic Spice gives you, the cook, a simple, practical way to enrich your dishes with a healthy and natural flavor — and reap your guests' compliments at the same time.
If you're on a mostly plant diet — vegan or vegetarian — Ayala's Magic Spice will supply you with specific nutrients of value: B12, whole protein and iron, that's besides the vitamins, antioxidants and fiber.
Ayala's Magic Spice artfully blends high quality, freshly ground, antioxidant-rich spices and a strangely neglected super healthy ingredient — nutrition experts and vegan chefs often urge us to add it to your diet, yet chances are you don't. 
The final spice mixture is tasty, attractive, nourishing, convenient and functions as a flavor and a nutrition boost. It can be added as an ingredient in cooking, or sprinkled as a finishing spice on prepared food.
It's vegan, salt and gluten free, and also free of all the major allergens. From the nutritional point of view, it's a great source of B vitamins (B12, thiamine, riboflavin, niacin, pyridoxine), iron, vitamin A, antioxidants, other vitamins and trace elements, and it contains complete protein.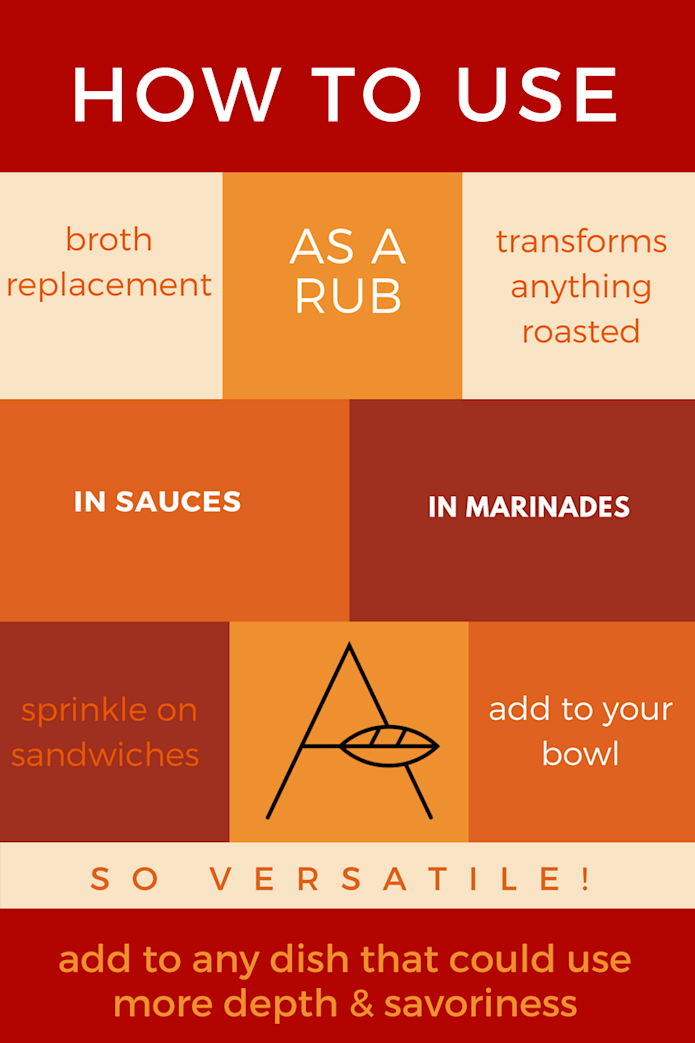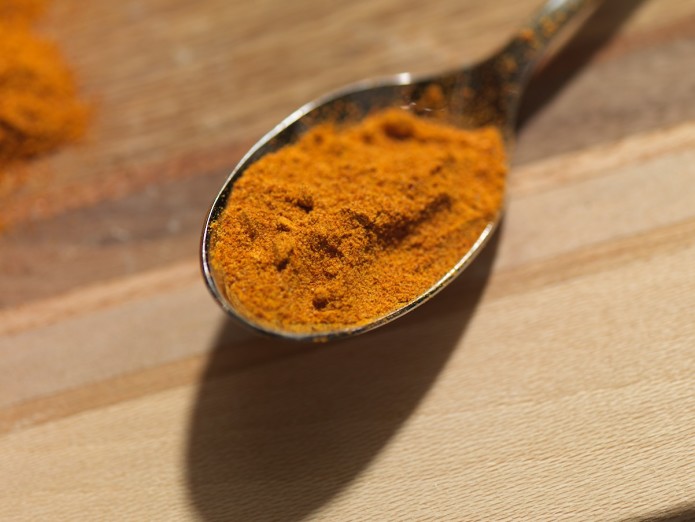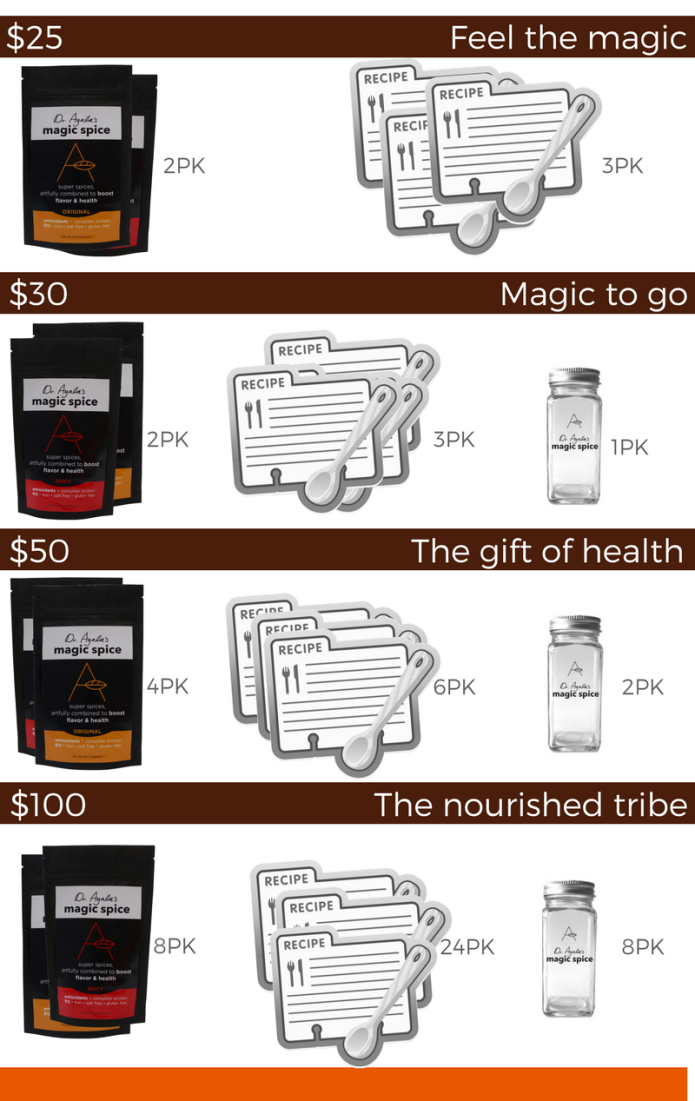 After months of making Ayala's Magic Spice in my kitchen, lots of research, sourcing, testing, and feedback from friends, chefs and cooks, I'm finally ready to bring this amazing spice mix to your home. 
A successful crowdfunding campaign will persuade retailers to make room on their shelves for better, healthier products. Our food system needs to change, we need better products, and we need to make cooking, especially plant-based cooking, easier. 
By showing support for this healthy product and flavor revolution you'll help me convince food makers and supermarkets that delicious doesn't have to rely on sugar, fat and salt.
All proceeds from this InDemand will be used directly on the operations of Ayala's Magic Spice and on fulfilling your orders.
Back Ayala's Magic Spice and become part of our story. Once the campaign is over, I will be in touch to collect your shipping address details. I will then keep you updated throughout the process, and you will become one of the first people to enjoy using Ayala's Magic Spice in the fall of 2017.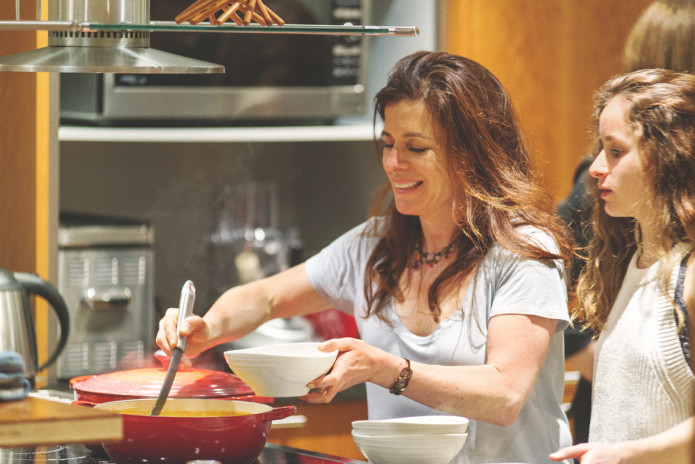 cooking healthy home-made meals should easy and fun
MISSION STATEMENT
As a physician and food entrepreneur I've constantly been looking for simple ways to promote wellbeing through healthy food. At the same time I strongly believe that tasty and healthy have to go hand in hand. 
My spice mix brings to you some of the most potent ingredients — which health experts again and again recommend you use every day — in a perfectly balanced artisan blend.



WE ARE SOCIAL
Visit our website, sign up for Dr. Ayala's newsletter, be part of our Facebook community

A super-duper huge THANK YOU for taking the time to read this and for all of your support! I've come this far feeling the love from my friends, family, and community. 
Risks and challenges
There are very few risks as everything with the project is planned and ready to go. I have founded a food startup before, so I know what it takes.
In order to ensure on time delivery, I will need to receive proper mailing information.
In the event that things don't go exactly as planned, whether it's a delay in the manufacturing or shipping, I promise to communicate honestly with you and to work around the clock until it's corrected.
Risks and challenges are inherent in the creation of a new product; bringing healthy, convenient and great-tasting concepts to reality is my passion, and I thank you for your trust and support.