Drink Induction Chiller – Electric Coaster | This powerful device can effortlessly refrigerate that drink sitting on your desk or nightstand.
THE DRINK INDUCTION CHILLER WILL CHANGE YOUR LIFE. 
Well, depending on how much you value a cold drink…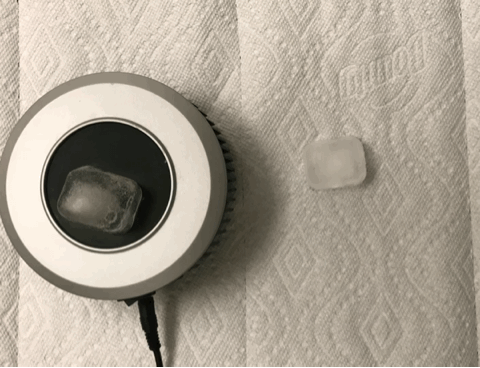 Patent pending, the D.I.C. is really good at what it does (making/keeping your drink cold). We meticulously designed the D.I.C. to have minimal moving parts so that it could be small, versatile, and durable. It's made of high-quality materials and has a sleek look that will leave all your friends and co-workers jealous!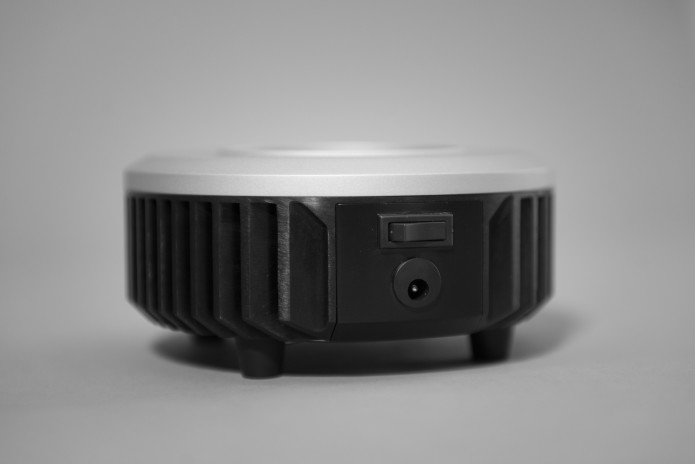 It's the product you never thought you needed but won't stop using.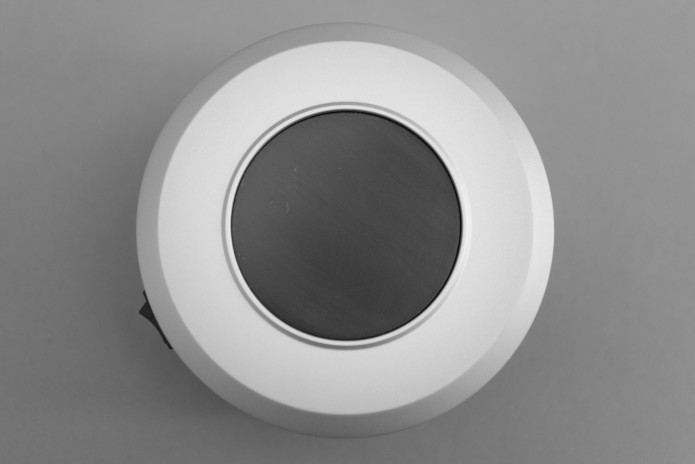 Look, we weren't the first people to attempt to make a refrigerating device for a single drink. But we far exceeded any of our competitors (and our own expectations, to be honest). The competitors offer junky USB powered devices which don't get cold (we get freezing, literally), and few offer the versatility and appeal of a coaster. In our humble opinion, nothing exists in this category of single drink refrigeration.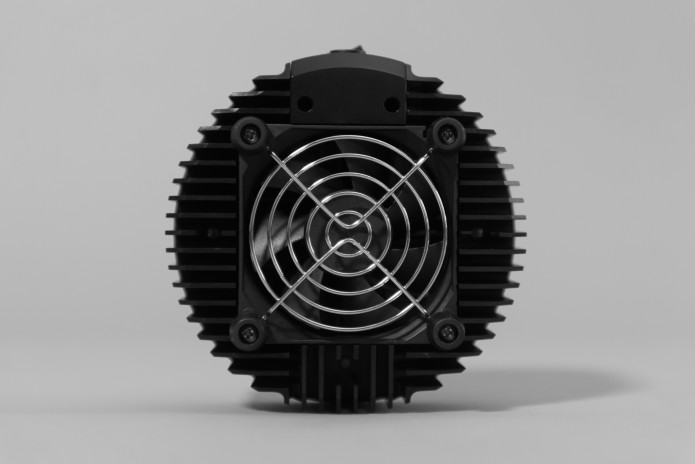 We set a goal of being able to put a drop of water on top of the chiller and have it turn to ice. That didn't happen with the first prototypes, so we went back to the drawing board (over and over again…). We had to custom design every part to maximize energy efficiency, heat sync surface area, and temperature transfer performance. We finally nailed it.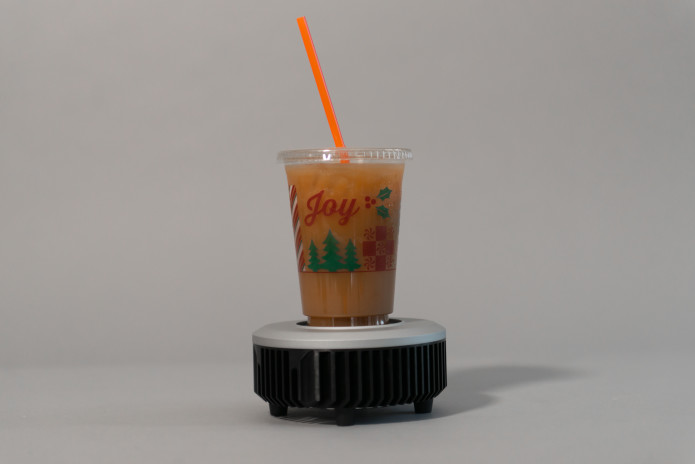 The upper cooling plate gets so cold, it can keep an exposed ice cube frozen indefinitely. This cooling potential allows the D.I.C. to refrigerate any type of glass cup, soda can, or plastic bottle. If it fits, it will get (and stay) cold.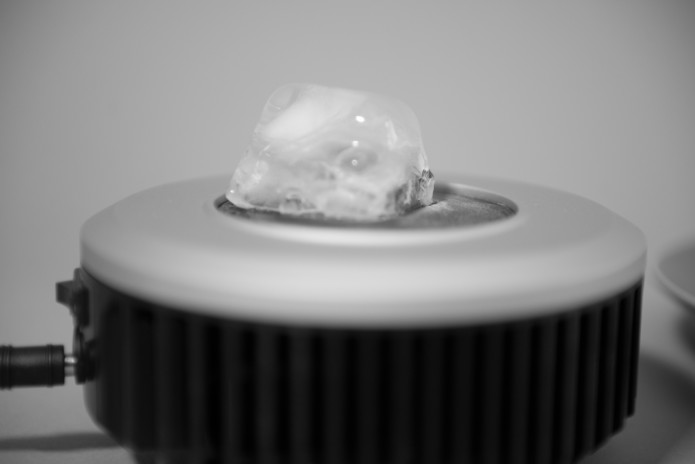 We now have our final prototype and are beginning the first batch of manufacturing. We believe this is the right time to introduce the product to the world and help fund our initial order expense. Your support today will get the Drink Induction Chiller on the nightstand and office desk of thousands of people very soon!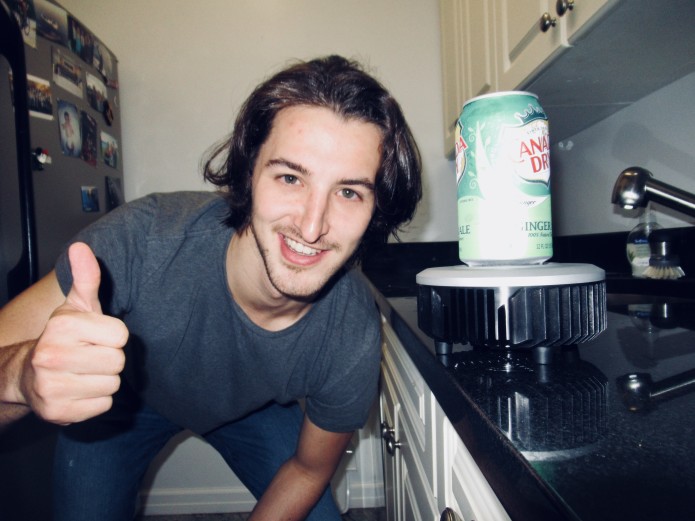 The D.I.C. will ship fully assembled with a standard 120-240V US electric cord. The product is designed with plug-and-play simplicity.
Risks and challenges
We have limited risk to our backers by committing to move forward with the production of the Drink Induction Chiller prior to launching on IndieGoGo. Like any hardware project, hiccups in manufacturing and distribution are possible. We have a built-in cushion to allow for some delays and will do everything we can to keep the timeline realistic. As of September 2018, tooling is well underway and samples from the manufacturer are being tested. Soon we will commence final production, and distribution shortly thereafter.
We really want you to have your hands on one of these as soon as possible! We will continue to be transparent with our mission and operations to keep you, our valued customers, happy!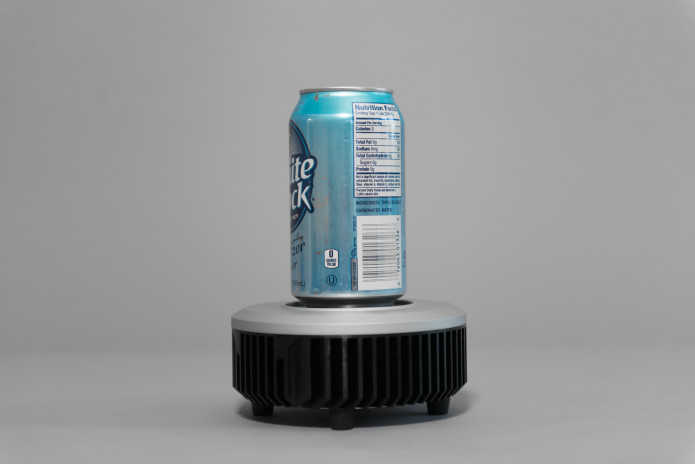 FAQ
What is the diameter of the cooling plate?
2.85 inches (7.24cm), which should comfortably fit the base of any bottle, cup or can.
Is the D.I.C. temperature adjustable?
The chilling temperature is not adjustable. Within about 10 seconds of powering on the D.I.C. via the simple rocker switch, the upper cooling plate will reach freezing temps.
How much energy does it use?
The D.I.C. is designed to be efficient. It will use a maximum of 100 watts, although the average draw is 85 watts. This means that each hour of use is approximately equivalent to $0.01 in electricity cost (assuming the US average cost of 12 cents per kilowatt-hour). 
Does it make any noise?
This was a serious hurdle we had during development. The final product is whisper quiet, similar in noise output to a small Apple laptop. It's a faint white noise you would hear if nearby in a dead quiet room, otherwise the sound is generally unnoticeable. The D.I.C. also has rubber feet to eliminate any vibrations.
Is it portable?
The D.I.C. is definitely portable and durable, but it does need to be plugged into an outlet in order to function. A battery would have increased the size and reduced the performance of the coaster, which we decided we didn't want to do.
Does it leave any stains or condensation marks?
Nope, it's been tested on just about every type of surface in many different conditions and has never left any sort wetness, stains, or markings. 
Final CAD's have been approved and our Injection Molding Factory has begun tooling the custom aluminium, rubber, and plastic parts of the Drink Induction Chiller. Once final samples are approved, we will commence high volume production. Some pictures of tooling are below.