DrinkMate Spritzer | Sparkle any beverage, anywhere! The world's first portable and refillable drink carbonation gun.

Are you looking to cut down on sugary sodas? Or are you in search of the perfect new drink?
Drinkmate's new Spritzer lets you directly and easily carbonate any cold drink
Juices, iced tea or coffee, lemonade, energy drinks, wine, pre-mixed craft cocktails, and even flat soda or beer.  Spritzer sparkles them all!
Save $$ on buying sparkling water and other drinks, by making your own 
Spritzer is completely portable.  You can easily take it camping, tailgating, to a picnic, or on the road.  
It's time to get creative, drink healthily, and have fun.  With the Drinkmate Spritzer, what will you sparkle next?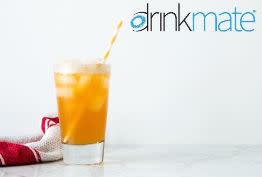 Drink recipes included, & more online 
i-Drink Products Inc is your new favorite source for high quality, innovative home and portable carbonation systems.   Nearly two years ago we introduced the stylish kitchen countertop Drinkmate machine that revolutionized the home carbonation market.  Due to our patented Fizz Infuser with two-stage pressure control, you're free to carbonate anything safely and easily. And powered by refillable CO2 cylinders, no electricity or batteries are needed.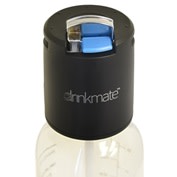 Fizz Infuser's pressure release tab and blue button
Media Coverage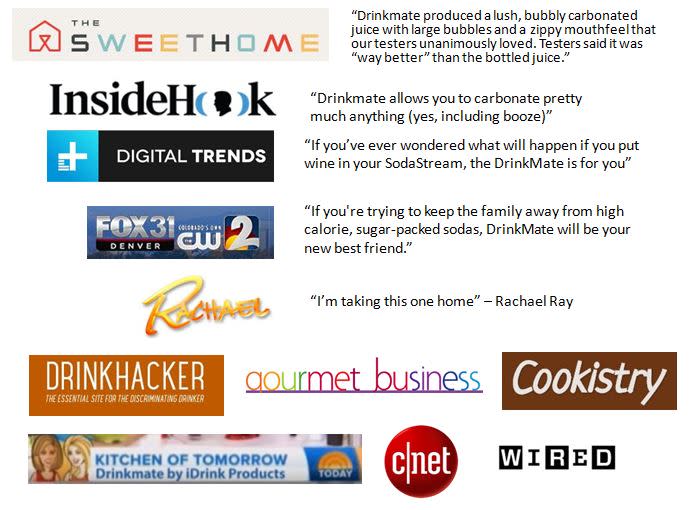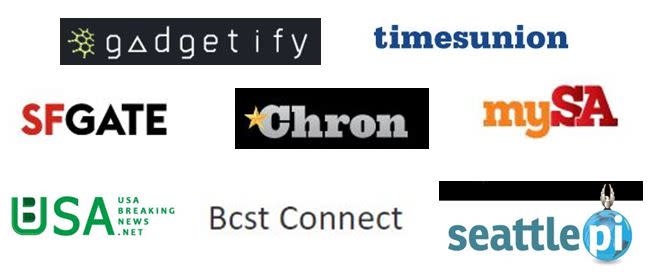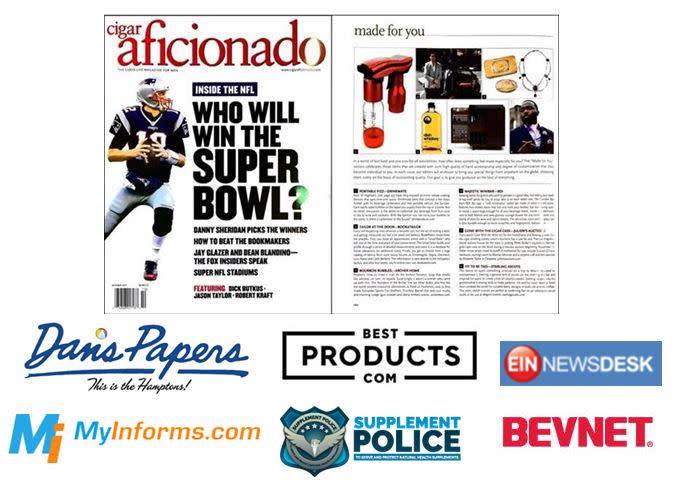 Our Story
Over the past year we have designed and developed the new Drinkmate Spritzer, a handheld and portable version of the original Drinkmate.  Its compact size fits easily into a backpack or travel bag for outdoor use.  But it can also be used at home, and stored in a kitchen drawer to free-up counter space.  Functionality of the Spritzer is similar to the countertop version, except that it is handheld and operated by trigger.  It's a blast to use!  Now the Spritzer is going into production, and will be available in 3 colors: matte black, metallic red, and pewter.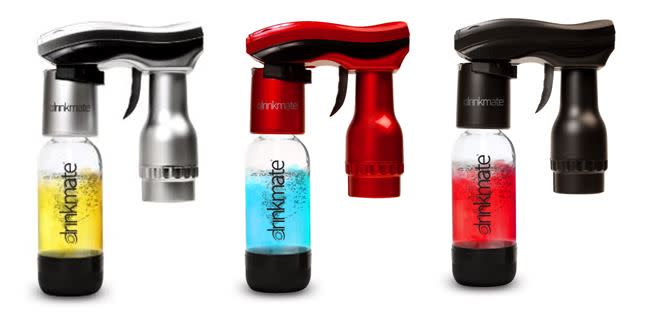 Each Spritzer unit comes with the Spritzer gun (or frame), Fizz Infuser, half-liter carbonating bottle with cap, and two 3 oz CO2 cylinders.  This is enough to make up to 32 bottles of drinks. Our plan is to introduce it to the market this October, just in time for the holiday season.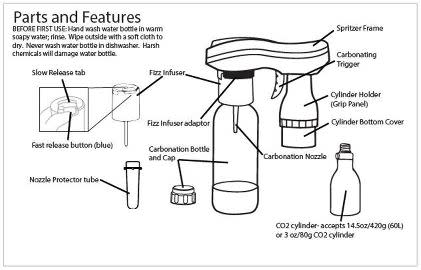 Production has already started, and units will be in stock in October. But now through Indiegogo, you can pre-order Spritzer at a great discount.  Isn't now the time for you to get creative, have the freedom to carbonate any beverage you want, and have fun?  Your funds from this campaign will go toward helping us with the full market launch.   We really appreciate your support.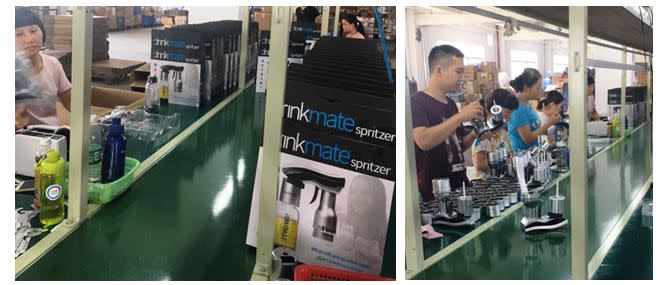 Shipping
Shipments are made by ground only to 48 US states, Canadian provinces and territories on the mainland, and Mexico, due to the compressed gas cylinders. Items shipped to Canada or Mexico DO NOT include duty, tax, or other fees. These will be charged by carrier upon delivery. 
Thanks for viewing our story.  Follow and/or share this with the links below.  Cheers!
                                                                      FOLLOW US / SHARE