Enviro-Wee | Water efficient home urinal – save the planet while saving money
Summary
A couple of months ago I realised how much clean water I flushed away every time I went to pee. I extrapolated this over a year and came to roughly 17,300 litres (4,700 gallons) of water used to remove 540 litres (122 gallons) of urine. Using over 38x the amount of clean water to flush away your urine. Below is a table to assess your annual water usage: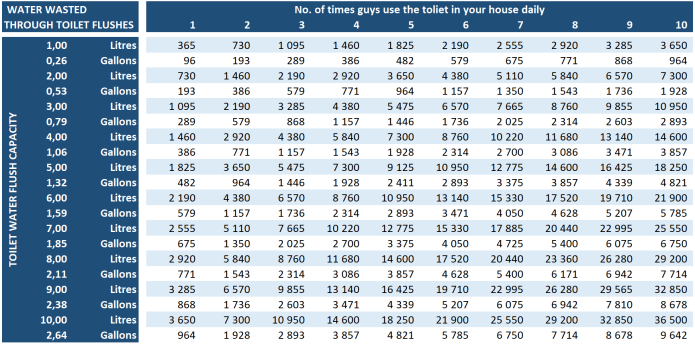 This I realised was unacceptable and therefore I developed the Enviro-Wee: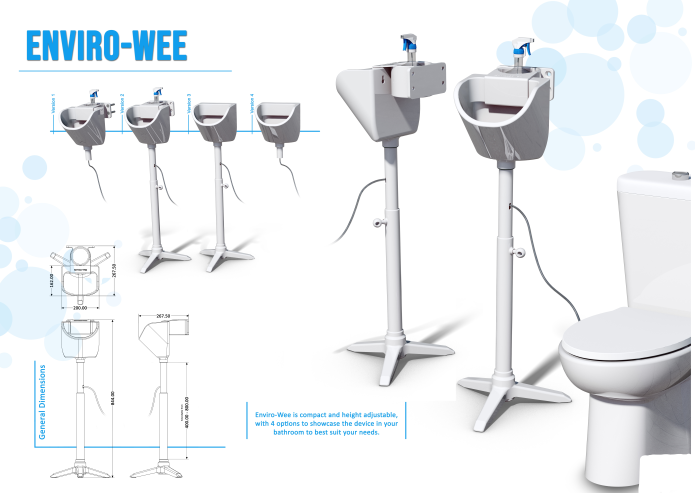 The Enviro-Wee easily fits into any small space next to your toilet, with a thin tube running from the unit into your toilet and behind the u-bend of the toilet: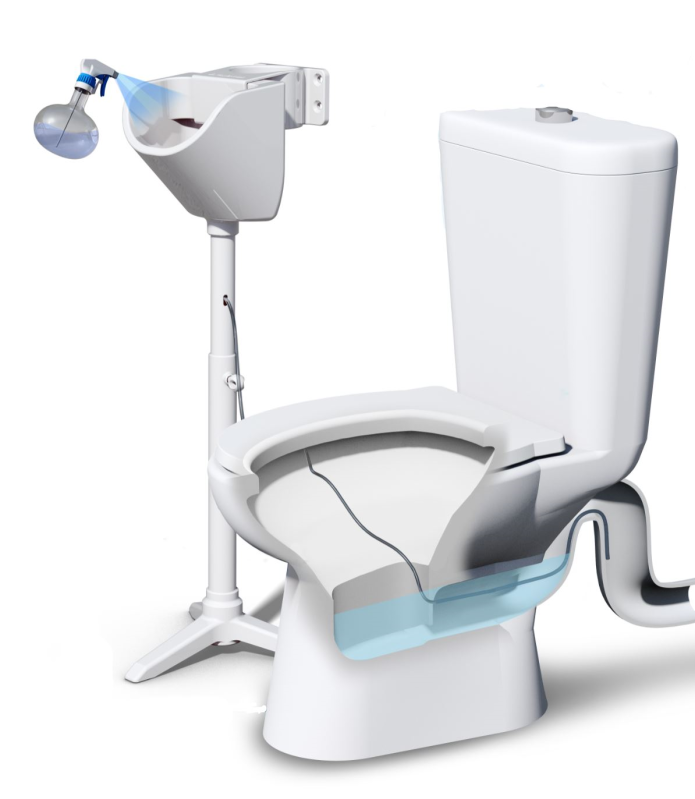 This design means that the urine from the Enviro-Wee will not contaminate the water in your toilet bowl, but rather be deposited behind the toilet bowl water. With the attachable spray bottle, in order to remove any excess urine from the Enviro-Wee a simple 3-5 sprays will flush the remaining urine down the tube, therefore never having that "stale" urine smell in the bathroom.
What We Need & What You Get
We have completed the concept and design, now we need your help to get this to the production stage.
In order to mass produce this product, the next steps are as follows:
1) Development of plastic moulds for each piece
2) Packaging design, company
3) Legal costs and working capital 
In order for us to achieve the above, we will be giving you the opportunity to pre-order an Enviro-Wee at a discounted price
The Impact
Besides being able to pay your Enviro-Wee off between 6 – 18 months (due to reduction of water costs), the below represents the estimated annual water savings based on the the number of units we manage to sell: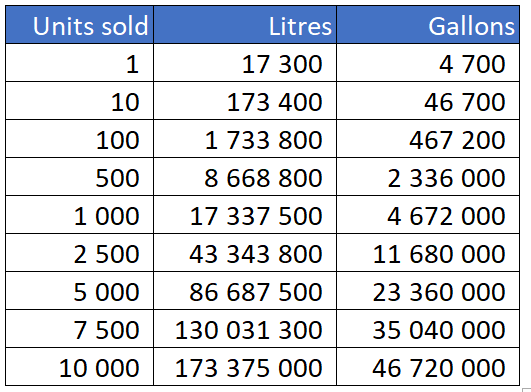 This device could literally change the world we live in!