Essential Puree Desserts for Swallowing Disorders | Bring delicious pureed desserts to those with a swallowing disorder or dysphagia.
A Little Backstory
My name is Diane Wolff. I developed these desserts while I was my mother's principal caregiver for a period of five years. My mother missed being able to enjoy desserts – there was nothing tasty or appealing on the market (we tried them all).
Once I perfected these recipes, seeing the excitement and pleasure on my mother's face after tasting them made all the hard work and research worthwhile. These desserts brought back her interest in eating again, which is so vital to a patient's recovery.
At Essential Puree, we believe that the dysphagia patient or any patient on a pureed diet (not necessarily suffering from swallowing difficulties) does not have to feel a sense of loss or deprivation. They can feel gratified and retain pleasure in eating, one of humanity's most basic activities.
We believe the healing power of food created with love should never be underestimated. 
In making these desserts I consulted with my mother's primary care physician and with numerous dietitians, nutritionists and speech language pathologists. I consulted one of my favorite people, Dr. Dee, a nutritionist and a graduate of the Culinary Institute of America.
With your help, we will bring these enjoyable desserts to thousands of people.
The Desserts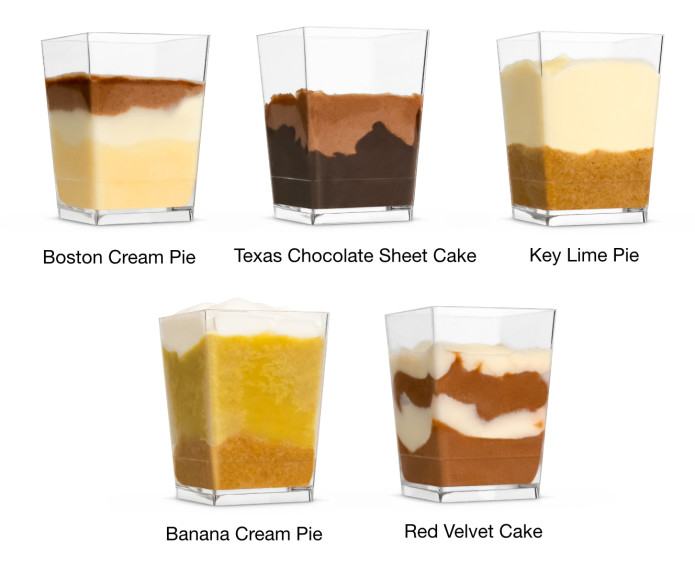 The Taste
Kathleen Oliver, Clinical Nutrition Manager, talking about the Key Lime Pie…
Rachel Chambers, Clinical Dietitian and Nutritionalist, talking about the taste and nutrition…
Kathleen Oliver, Clinical Nutrition Manager, talking about the Texas Chocolate Sheet Cake…
Why This Is Important
Rachel Chambers, Clinical Dietitian and Nutritionalist, on the effects of being able to enjoy food while on a puréed diet…
It is important for the dysphagia patient to get enough calories to maintain weight. Proper weight maintenance is necessary for strong immune functioning – the body's ability to fight off infection.
We have been developing a series of desserts for this reason. There is a noted lack of choices out in the commercial food market.
The Impact
Dysphagia not only affects those being treated by neurologist (elderly patients, patients who have had strokes, or who have dementia and other age-related illnesses such as Parkinson's and Alzheimer's).
Age-related illnesses are not the only issue, those with spinal cord injuries and various forms of paralysis, those who have suffer from injuries due to accidents, boating, motorcycle, auto and on-the-job accidents. Cancer patients often have swallowing difficulties as the result of chemotherapy, and therefore the various oncology associations would have an interest in this volume.Every year there are over a million people diagnosed with a swallowing disorder and need to go on a soft food or puree diet.
The American Academy of Gastroenterology, The American Academy of Neurology, the Christopher Reeve Foundation,  National Association of Digestive Diseases, the Dysphagia Research Association,  The American Speech-Language Hearing Association (ASHA), the Surgeon General, The Army and Navy Surgeon Generals, and various associations for nursing care homes and hospitals, all deal with the issue of swallowing difficulties.  
I do this work in memory of my mother, the late great Cathie G. I hope that what was created for her may be of benefit to others.
Thank you for your help!