Everest Crystal Whiskey Glasses Chill Drinks in18s | A Precision Crafted Glass – Embedded Chill Charger – Approved by distillers & connoisseurs

Meet The Everest,

The Most Amazing Crystal Whiskey Glass Ever Made!
Weight in at 1 lb each

the Everest glass is the

only

true

precision

glass sculpture

of Mount Everest in a Whiskey tumbler,

.

 

The Patented Chill-Charge System™ chills down your drink in just 18 seconds. Quickly release whiskey aromas by swirling the spirits gently around the faces of Mount Everest. Match the glasses with the Everest crystal glass decanter and elevate your cocktail game instantly whether you're serving drinks to friends or showcasing these glasses on your drinks cart.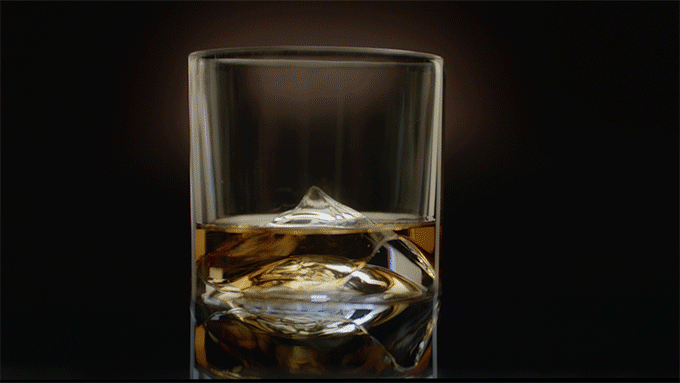 Do away with ice cubes and cumbersome whiskey stones! 
The Chill Charge System™ embedded within the whiskey glass. Store it in the freezer to charge it up with cool energy. 
Chill the whiskey evenly in less than 18 seconds without watering down the beverage. Enjoy a pristine, unadulterated whiskey drinking experience.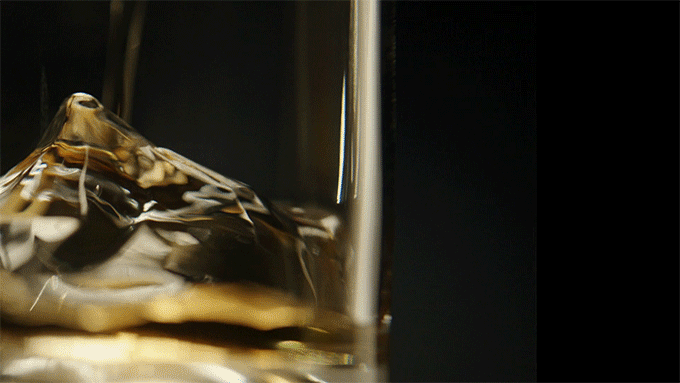 Single: Base Camp (16,900ft)
Double: Camp II (17,598ft)
Triple: The Summit (29,029ft) embracing the peak of Mount Everest.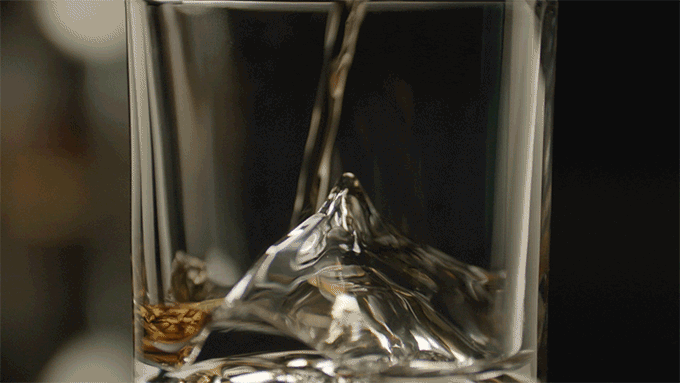 The Everest Whiskey Glass features 1:1 replica of Mount Everest that is molded
directly into the interior

of the glass.

 

The Everest decanter features a unique Everest design on both the back and front exterior shows two different sides of the mountain to pair with the matching glasses. This set is sure to make your cocktail cabinet complete. This heavyweight decanter is made from 100% lead-free Crystalline Glass. The ergonomic design is comfortable in your hand, both while pouring and when carrying it. The glass stopper is precision milled to create a near airtight seal, keeping in the spirit's aroma.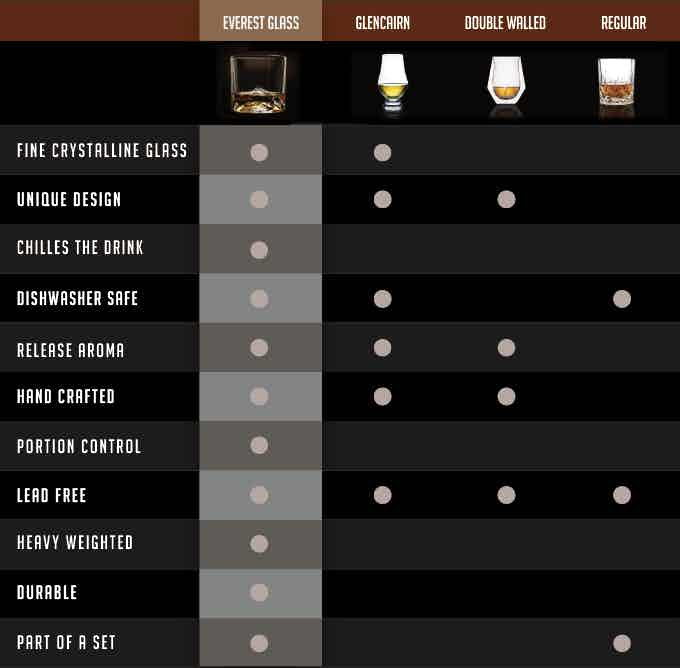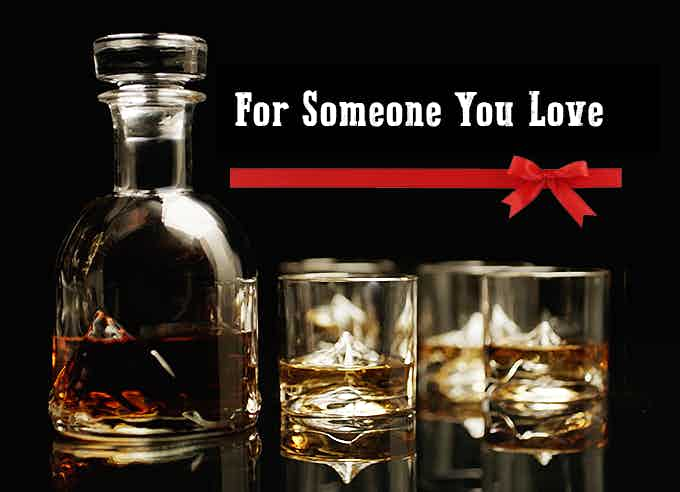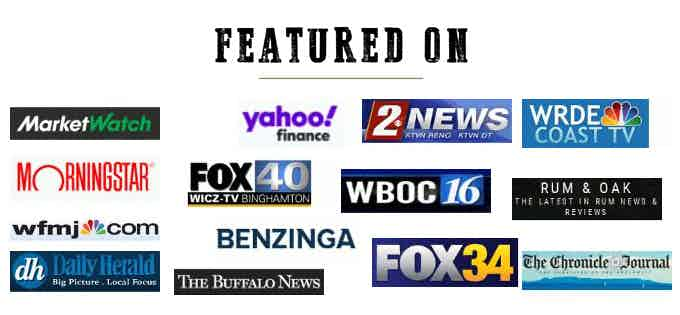 Liiton Mirrored Serving Tray (Indiegogo price $79, MSRP $99)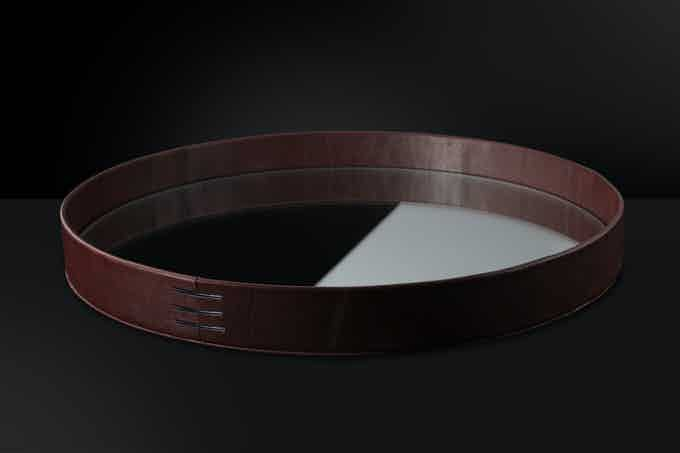 Entertain your friends with all the class of a 5-star lounge. The Liiton Mirrored Serving Tray features a reflective base that captures the ambient light and redirects it back through the facets of the Everest decanter and tumbler peak design to dazzle your guests. The tray is made from full grain leather, the topmost quality leather available on the market and full leather stitch.
Liiton Coaster Set (Indiegogo price $59, MSRP $79)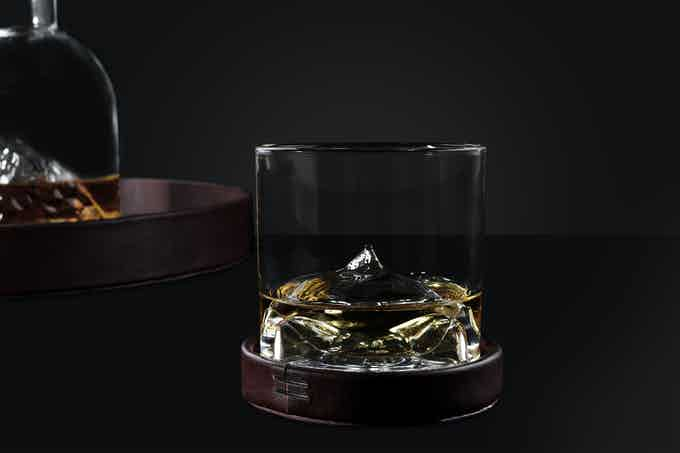 The matching Liiton coasters are also made from only the best materials — full grain  leather and full leather stitch. These weighted coasters prevent the coaster from sticking to the tumbler when lifted, and the raised leather rim catches all condensation within the coaster so water doesn't run onto your table or bar. The genuine cork inserts are replaceable — each pack of Liiton coasters comes with 4 extra cork inserts.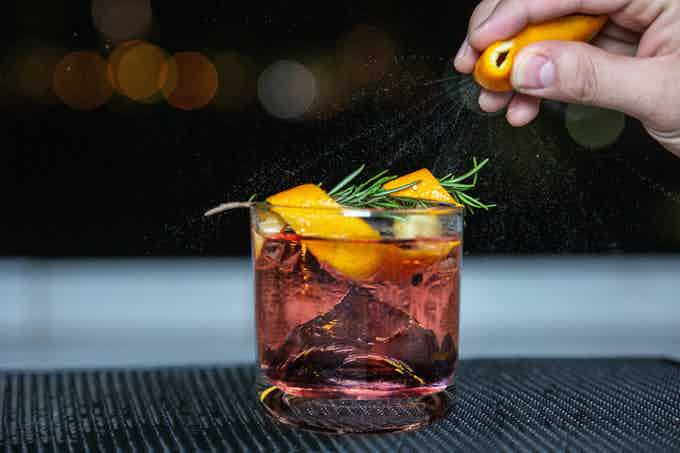 From Aperol Spritz to Zoom, this glass can be used to sample your favourite cocktail, spirit or even fruit-infused water. Every type of drink looks good in an Everest glass.

Benefits of Crystalline Glass:
– Offers a high clarity
– No risk of lead leaching into drinks or alcohol
– wonderful weight qualities
– Stronger than glass
– Dishwasher safe
– The crystalline drinkware has high clarity
 Made with 100% recyclable silicate, the Everest Whiskey Set is made from nature's most recyclable material.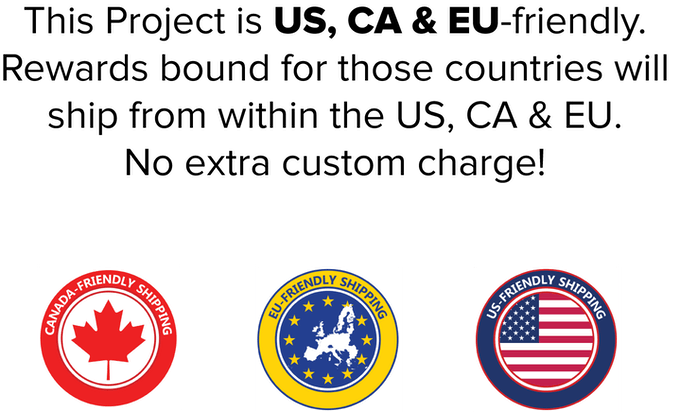 Shipping will be charged via our pledge manager after the campaign. Using the pledge manager, you will be able to confirm your rewards, address, and choose any add-ons.
Below are the shipping estimates for different rewards

* Prices do not include taxes and VAT. That will be subject to the laws and regulations of each individual country.
** Please note that these are estimates and the actual costs of shipping may vary slightly depending on the circumstances. 


We believe whiskey brings people together is small and big ways, from intimate shared moments to celebration and ceremony. We're dedicated to creating bold and sexy whiskey products for those of you who share that same belief .
This involves innovation and world-class craftsmanship when it comes to beautifully designed whiskey products.
While this is our first Indiegogo campaign, we have been manufacturing beautiful, high-end quality drinkware for more than a decade.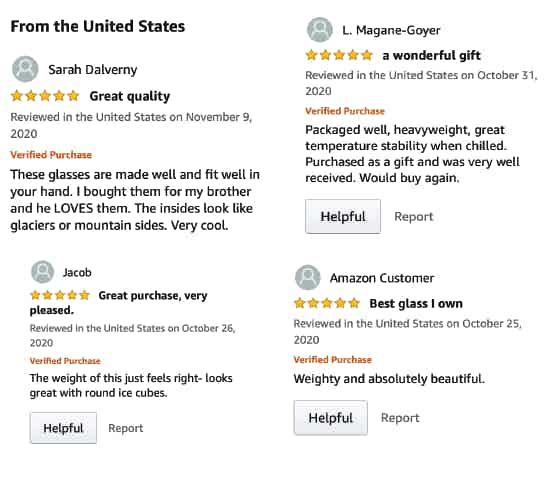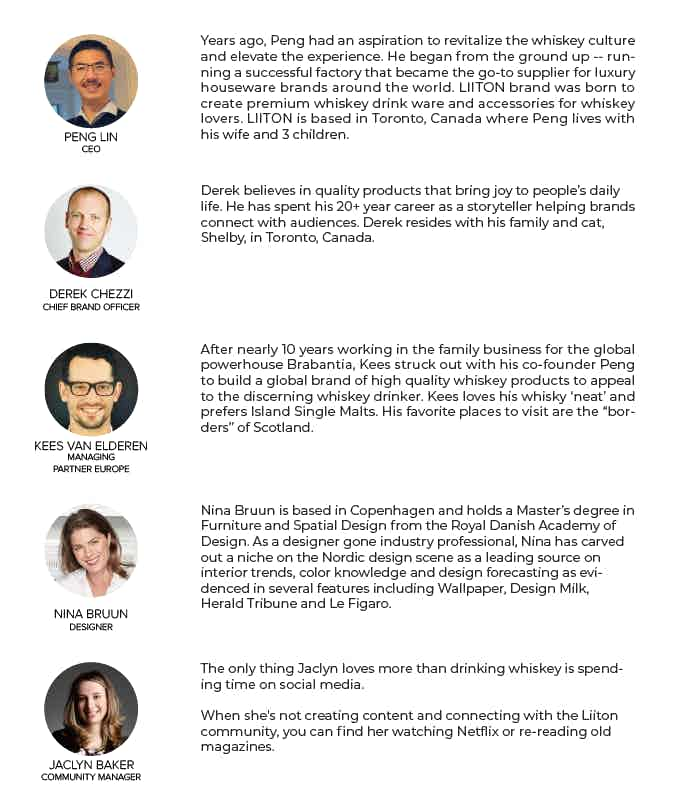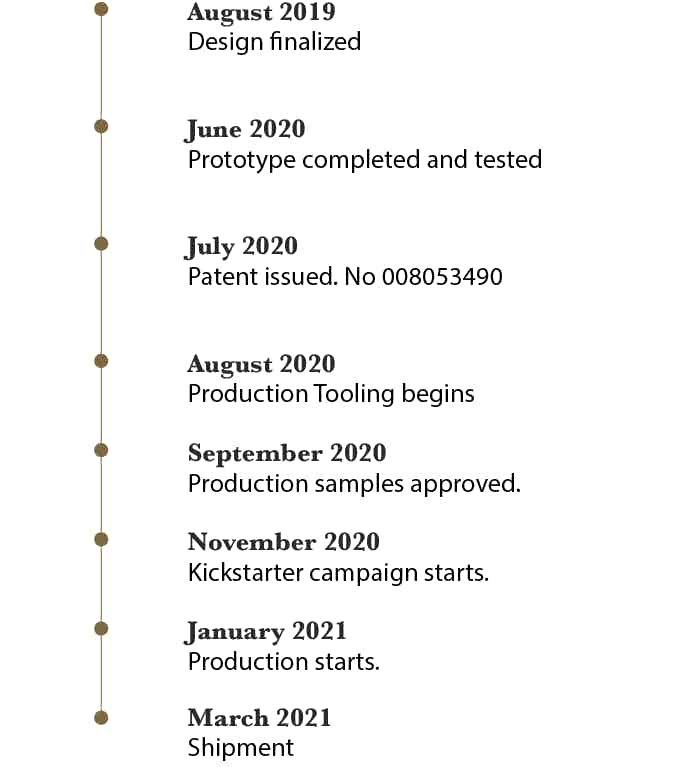 At LIITON, we have been working tirelessly to develop innovative products for whiskey lovers all around the world. We thank you for your contribution in advance.
It all started two years ago with a vision: setting a higher standard for the perfect whiskey drinking experience.
With Everest, we are bringing our second whiskey glass design to whiskey lovers. Our team of designers and engineers worked tirelessly, through trial and error, prototypes and tests — and many drams of whiskey — to find tune the product into something we are ready to show to the world.
Glassmakers around the world said it couldn't be done. We proved them wrong.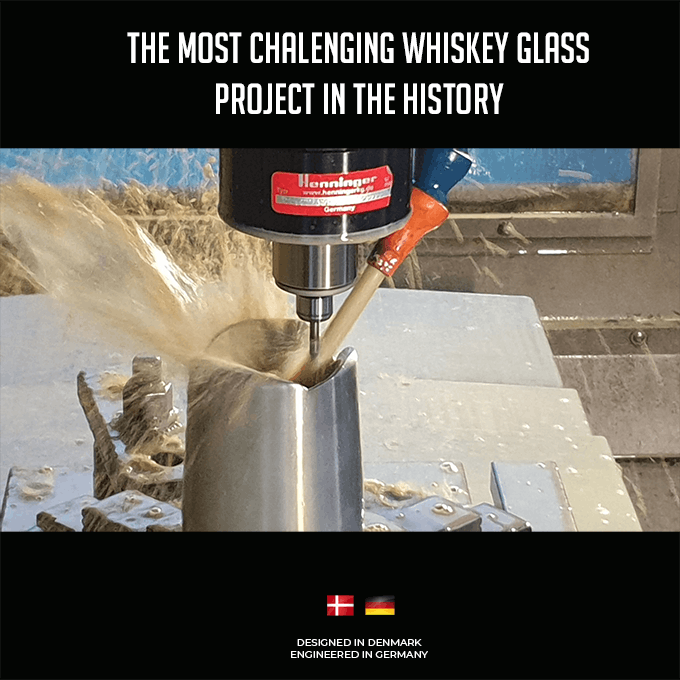 Tooling has been completed, and the first 200 samples has been produced. As you read this message, our production team is busy producing the inaugural batch for the first shipment in March!