Everyday Fresh Moisturizing Cream 'WATER KIT' | Do you want fresh vitamins every day? Use new capsule for your skin. – BLESSED MOON

Vitamins directly on your skin!
How to  maintain high condition for your skin? Vitamins are needed to keep your skin bright and full of moisture. Everyday Fresh Moisturizing Cream 'WATER KIT' is here for your skin. We tried to contain carefully selected nutritional ingredients according to the philosophy of BLESSED MOON – Leads the trendiest beauty life through continuous research and development to contribute to the beauty of blessed women.
What is in 'WATER KIT'? GREEN VITA COMPLEX serves 15 different kinds of vitamins in green tea water, providing both sedation and nutrition. VITA 9 SOME helps to maximize skin absorption. INOSITOL B continuously and strongly moisturizes the skin. Vitamin B2 is for skin brightening effect. Vitamin B3 is used to clam down acne. Numerous numbers of vitamins are found in Water Kit to keep the skin full of great moisture all day long.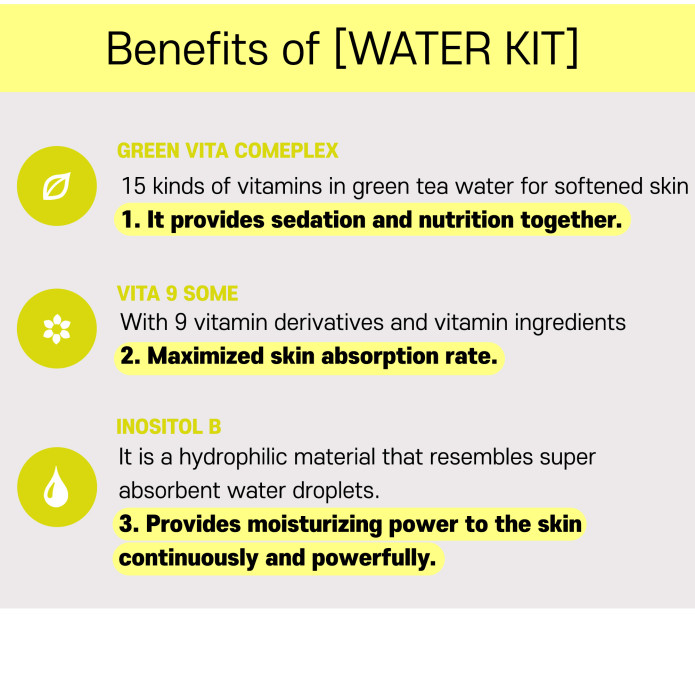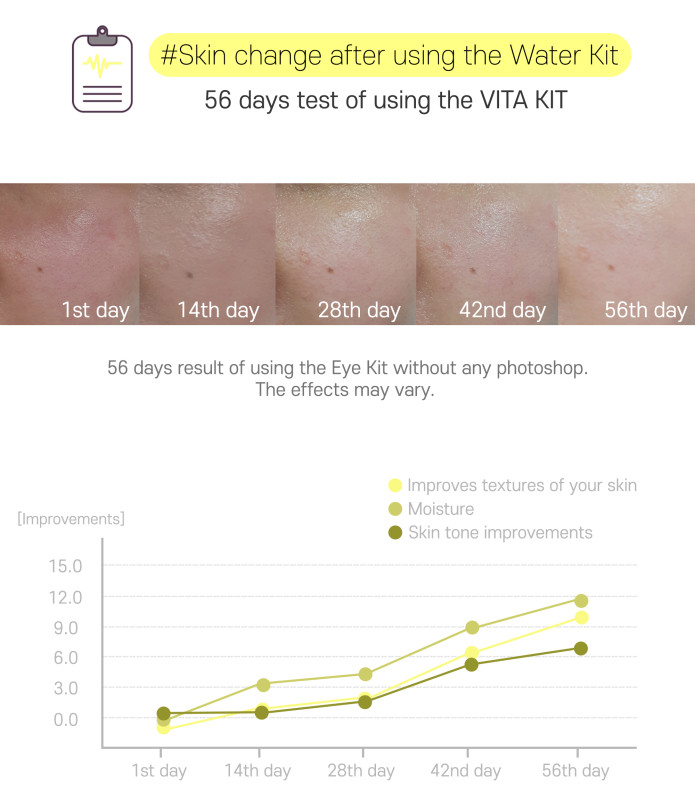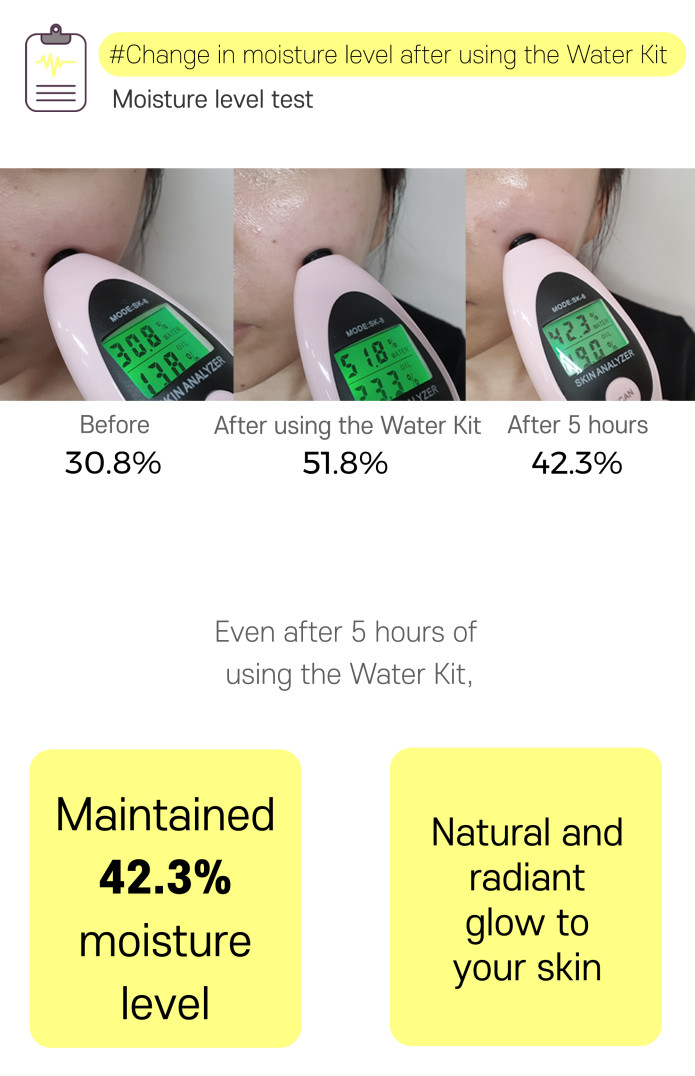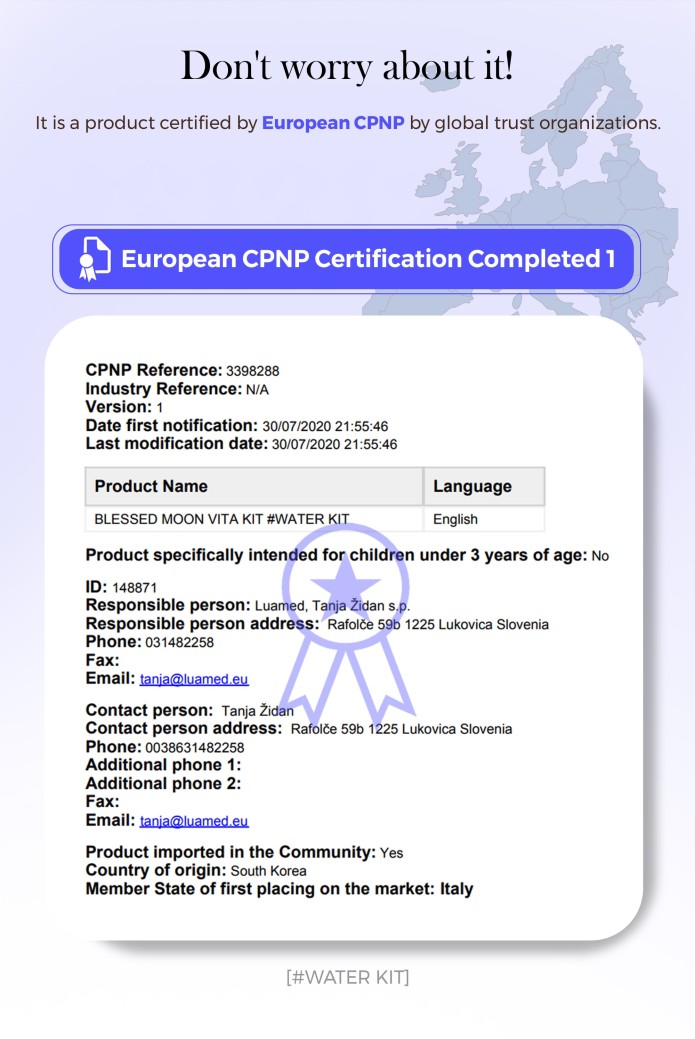 Daily Moisture 'WATER KIT'
Water Kit is consisting 31 capsules of moisturizing cream. It is designed to use 1 capsule per day. Capsule type is very convenient considering the usage and after it is used. The capsule is small, which is easy to throw away. There is no need to consider after measures nor worry about the cleaning process. Additionally, the small size makes it handy to bring along. The capsule is able to stay in any pouch that you would carry. Therefore, there are no difficulties to use Water Kit as your daily item.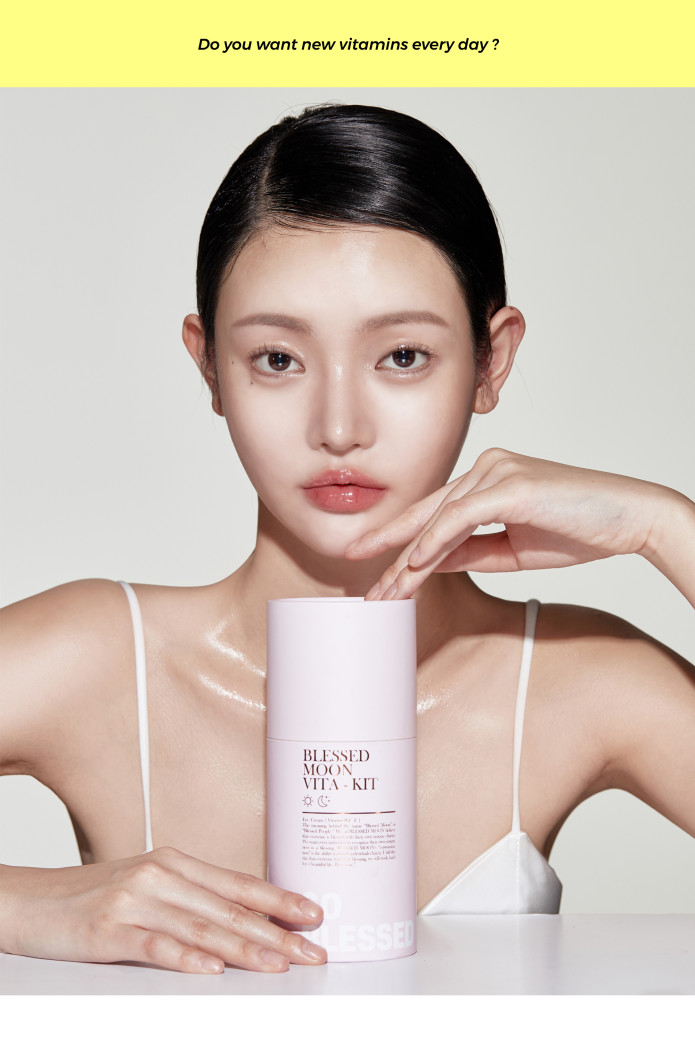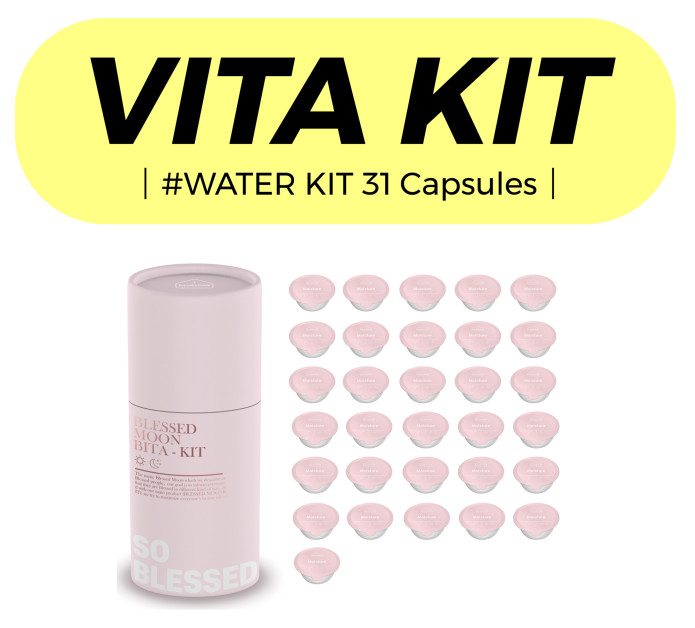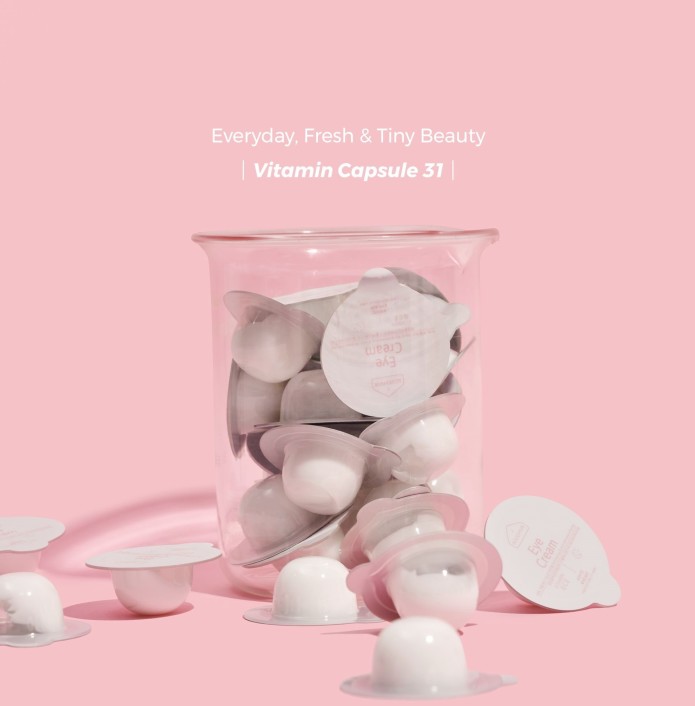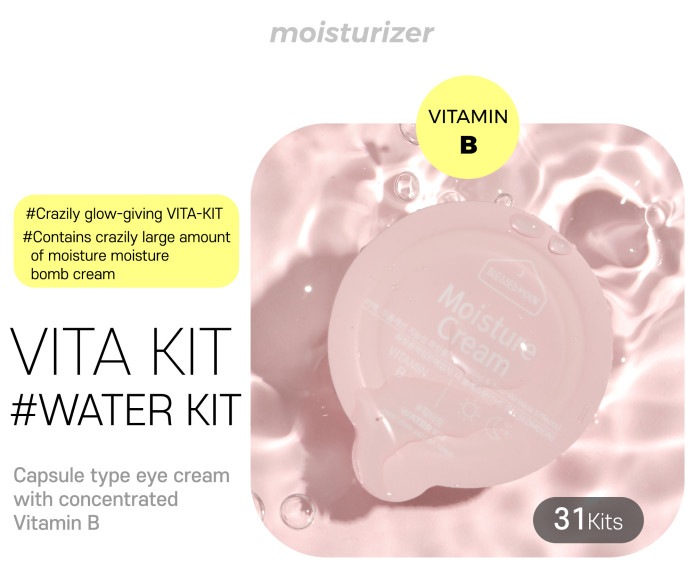 Fresh skin care every day!
Have you ever worried about troubles found on your face? The most reason that cause skin troubles are germs. As you open the cream and use the same thing every day, germs easily get access to the cream and end up at your skin. Moisturizing Cream 'WATER KIT' is the perfect solution for the fresh skin care.
We focused on how people could continue skin care easily and beneficially. The key point is keeping it fresh. The Water Kit moisturizing cream is packed in a tiny capsule. A capsule is consisting sufficient quantity of 2ml cream for your skin. Using new capsule every day protects the cream from having external contamination. It helps to maintain freshest moisture daily.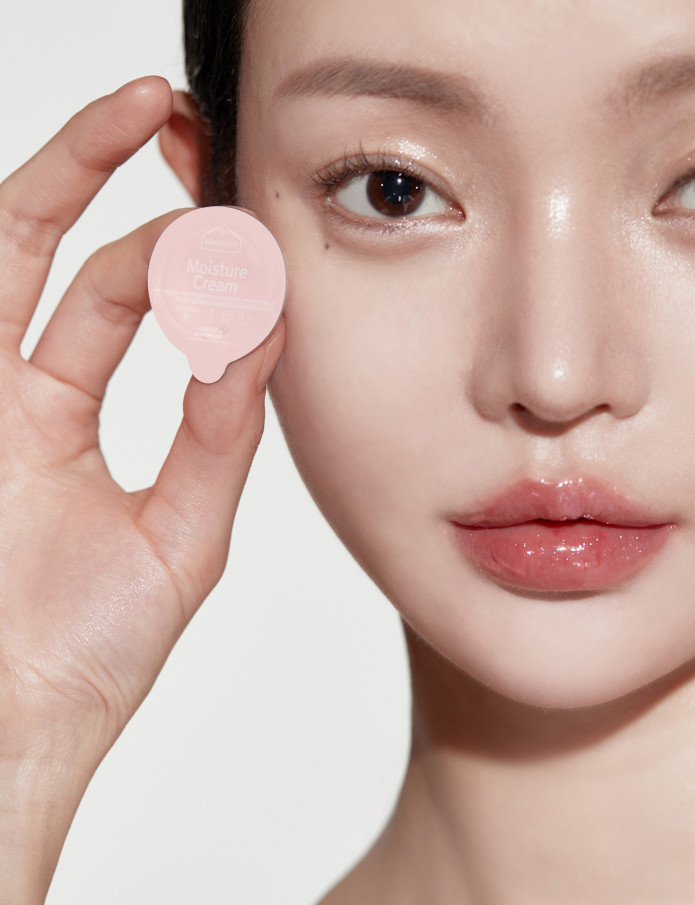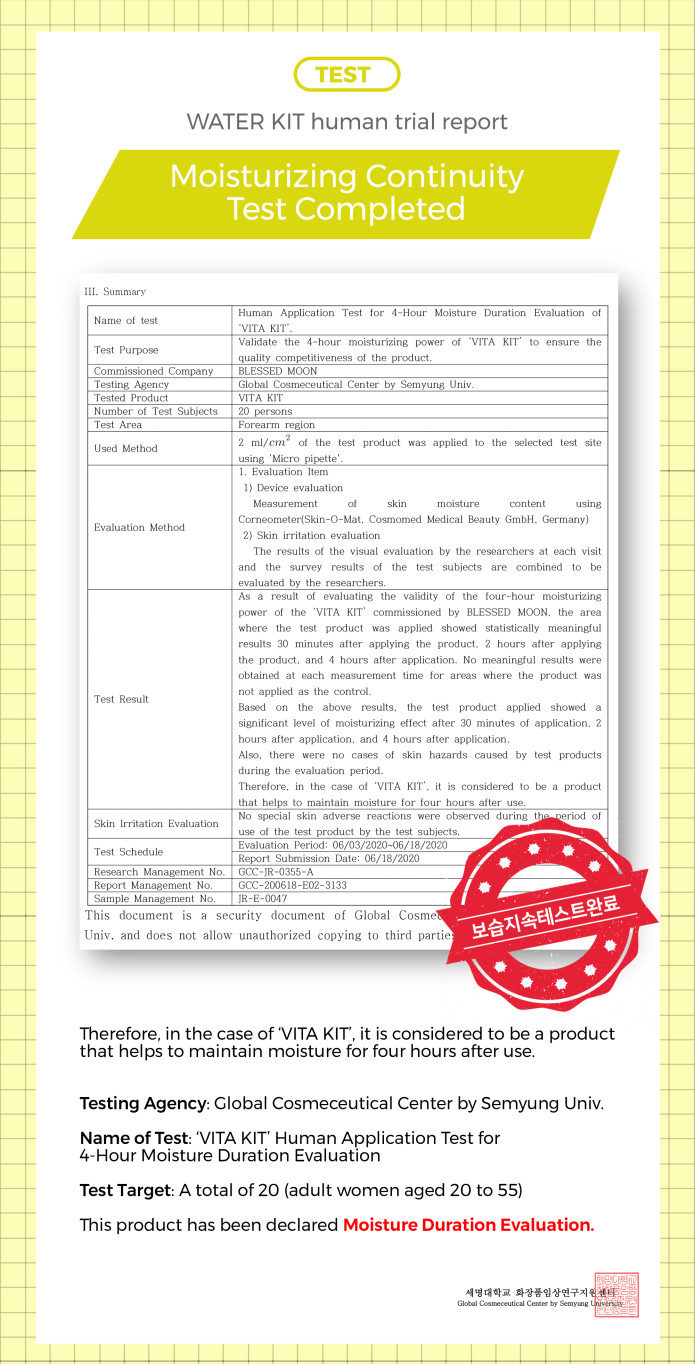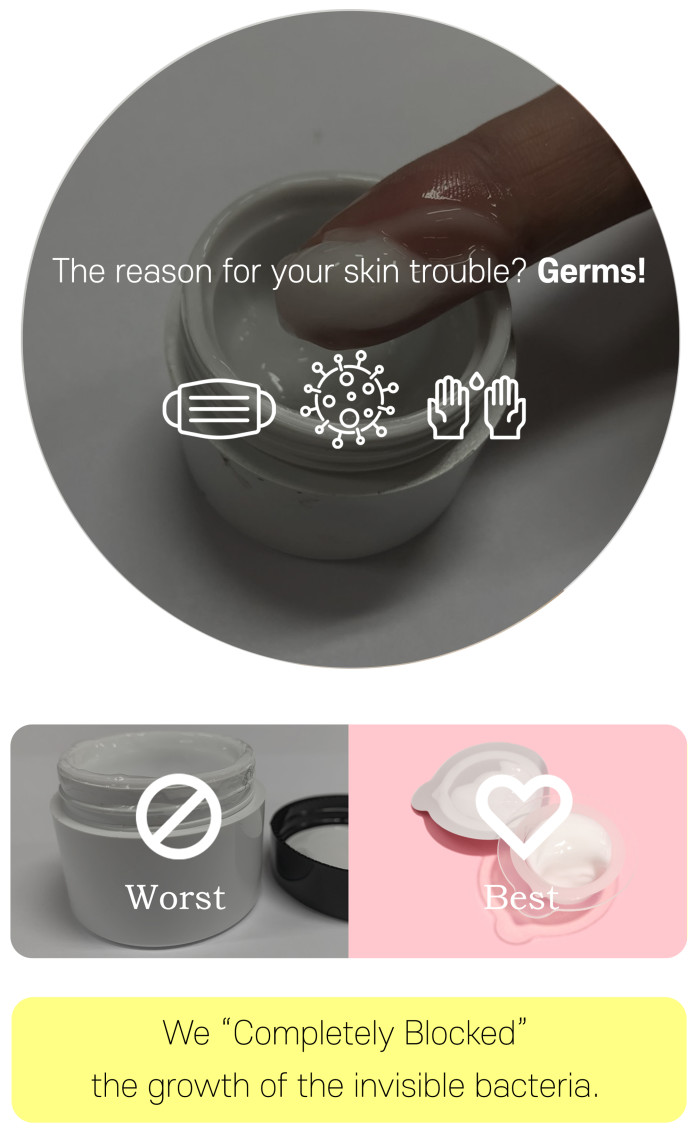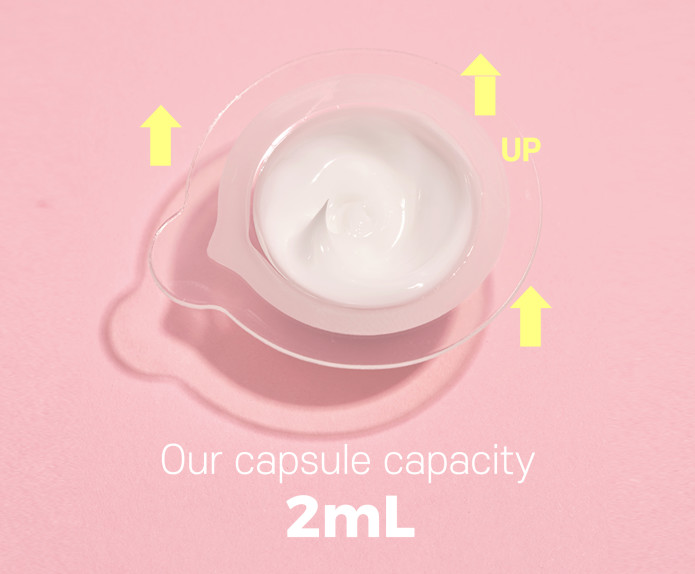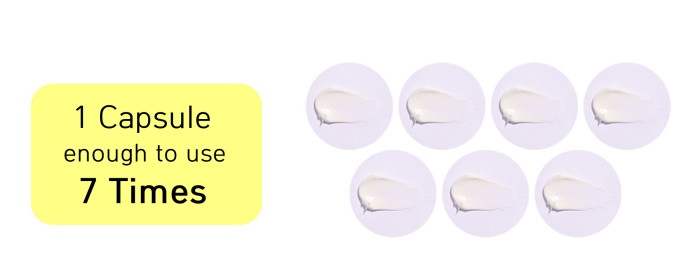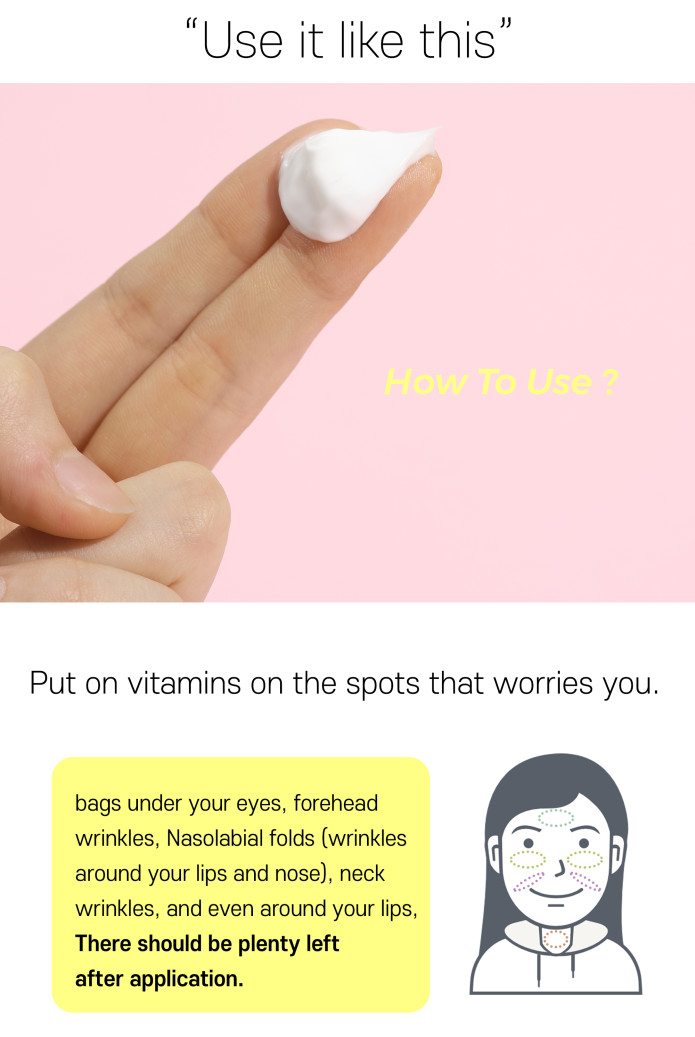 If you are one of these, meet Everyday Fresh Moisturizing Cream 'WATER KIT' right now!
Do you have any skin trouble showing up?
Were you uncomfortable with dry skin?
Do you want to use fresh cream every day?
This will be the best solution for skin moisture. The vitamins we use would keep your skin healthy. Moisturizing cream keeps your skin moist all day long.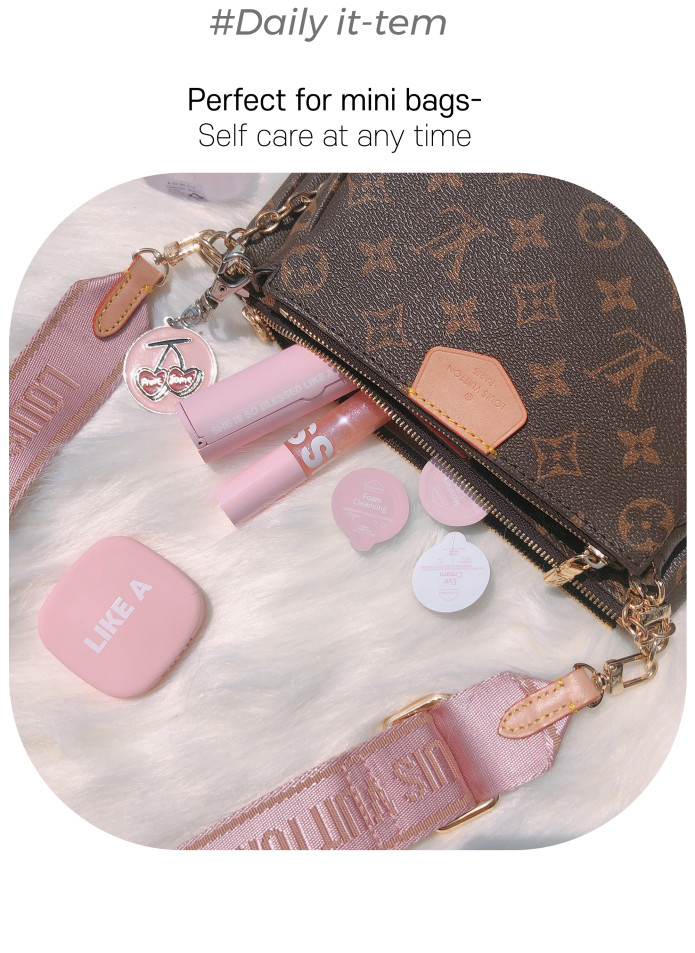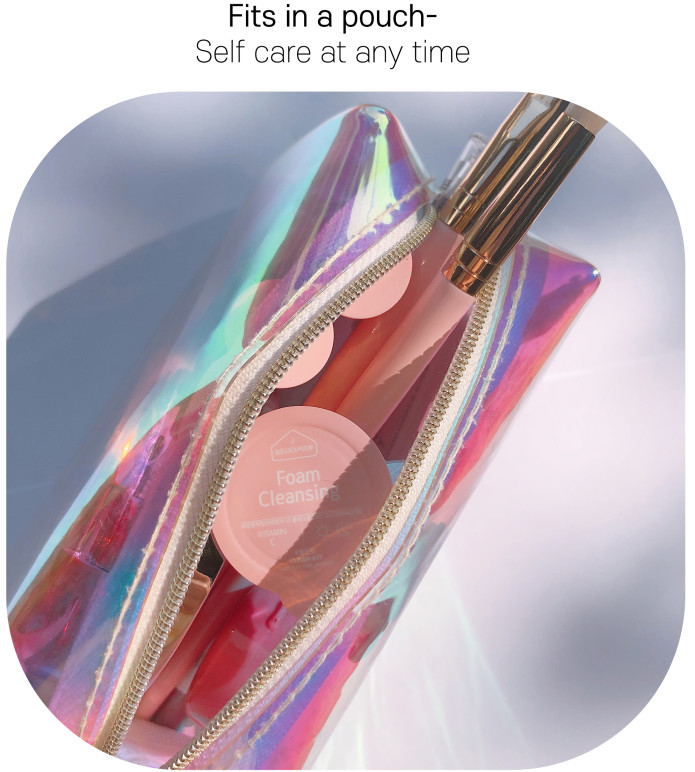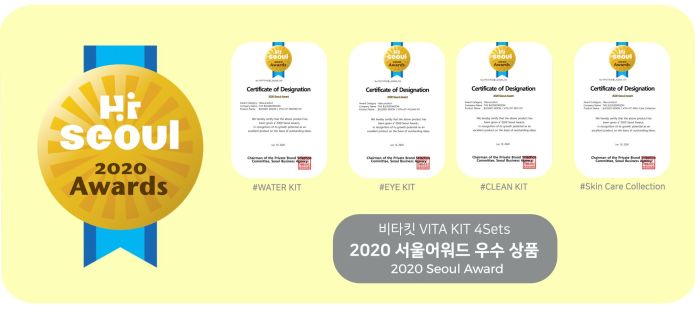 BLESSED MOON
"She Is So Blessed."
The goal of BLESSED MOON is to maximize the natural beauty of women through fresh challenges in various ways and to raise the standard of women's beauty life around the world. 
BLESSED MOON is a proud Korean brand. BLESSED MOON, a customized cosmetics brand, is gaining huge popularity overseas. In 2019, it became a global brand with an award-winning history in more than 10 countries around the world.