FANTASTICK DGX | FANTASTICK DGX (Drum Group eXercise)
Work out
Without Stress !
Play With Fun !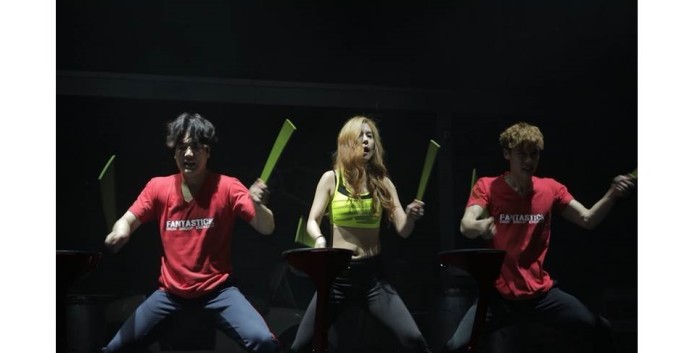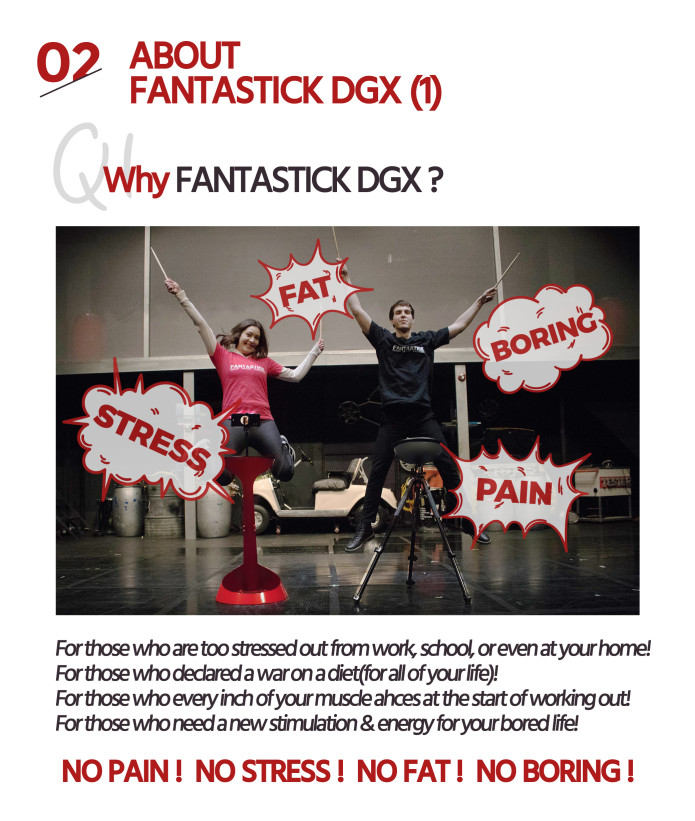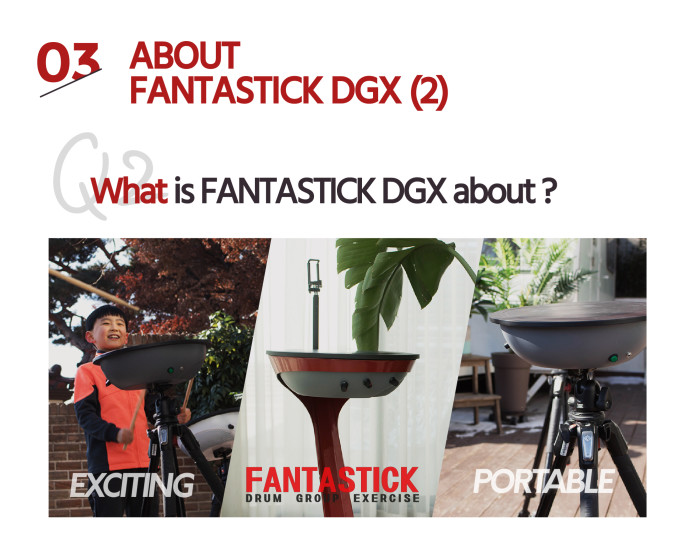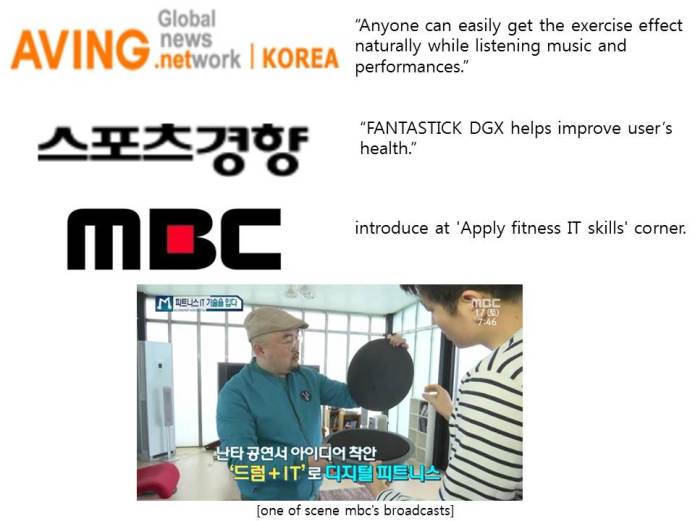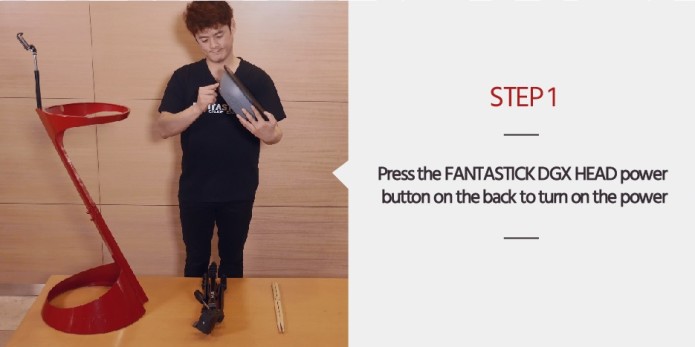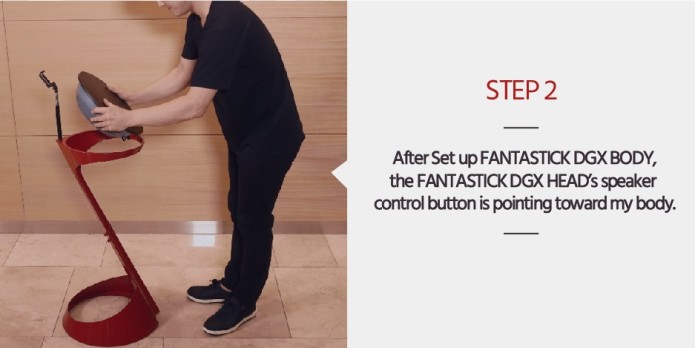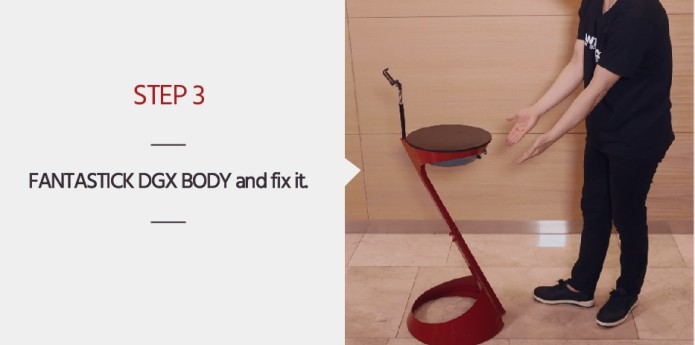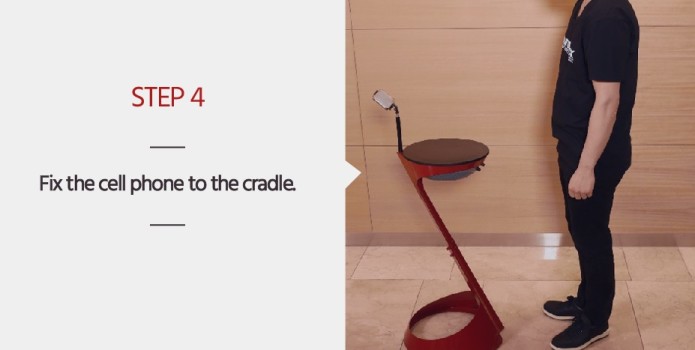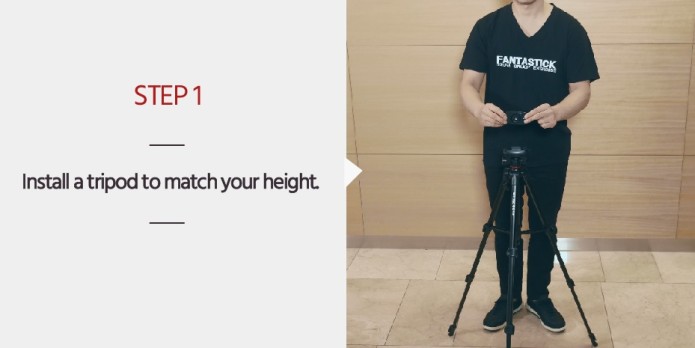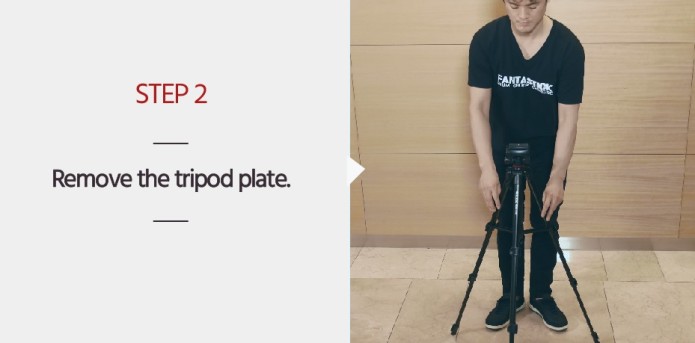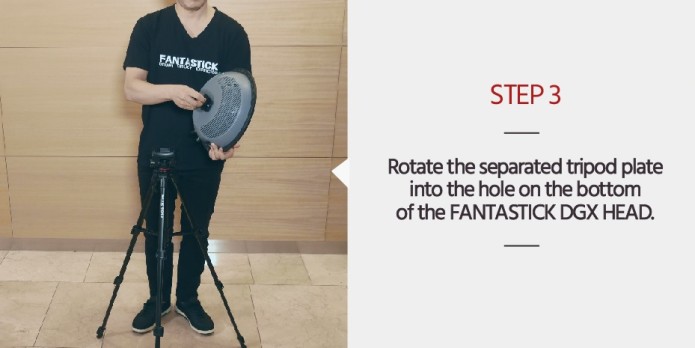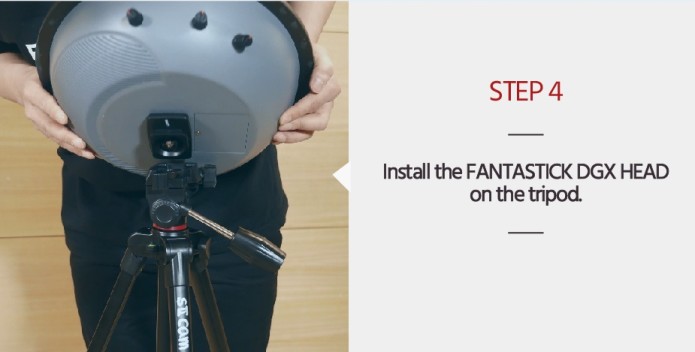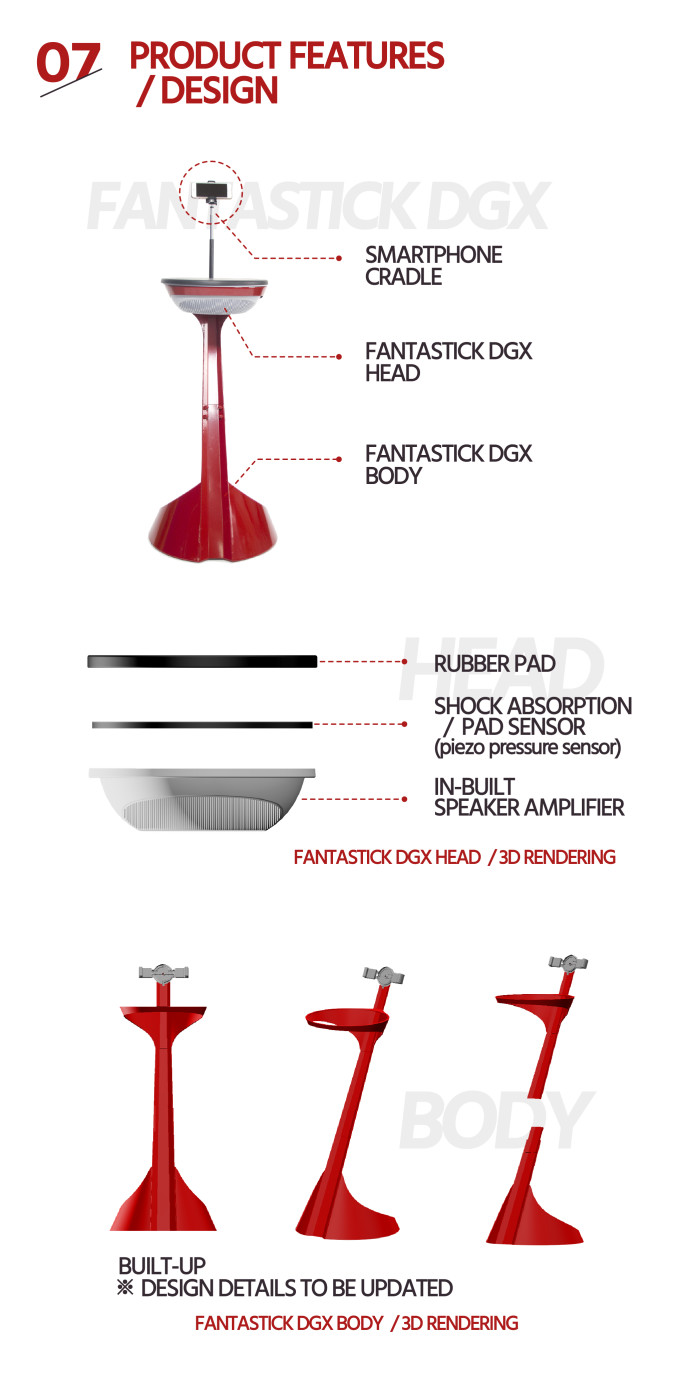 FANTASTICK DGX Application Viedo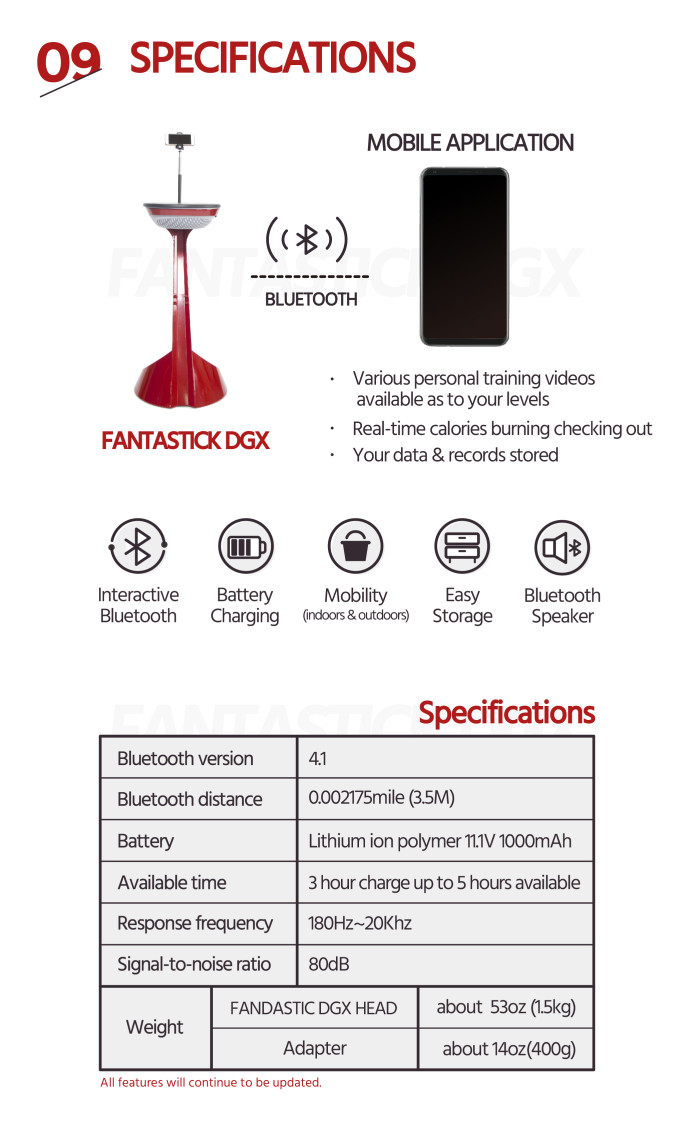 We have done researches with famous kinematics specialists & professors over professional drum players who are in their 20s & 30s, for how their biometrics are recorded as to their drum playings
Fantastick DGX has turned out to burn 300 kcal for 30 minutes of playing.This result doubles the carlories burning from power walking & bicycling, and it is almost equal to doing sit-ups & skpping rope
Data from these researches were analyzed to build biometrics database, and FANATASTICK DGX is personalized as to your usage, to show how your calories are being burnt while you play the drum.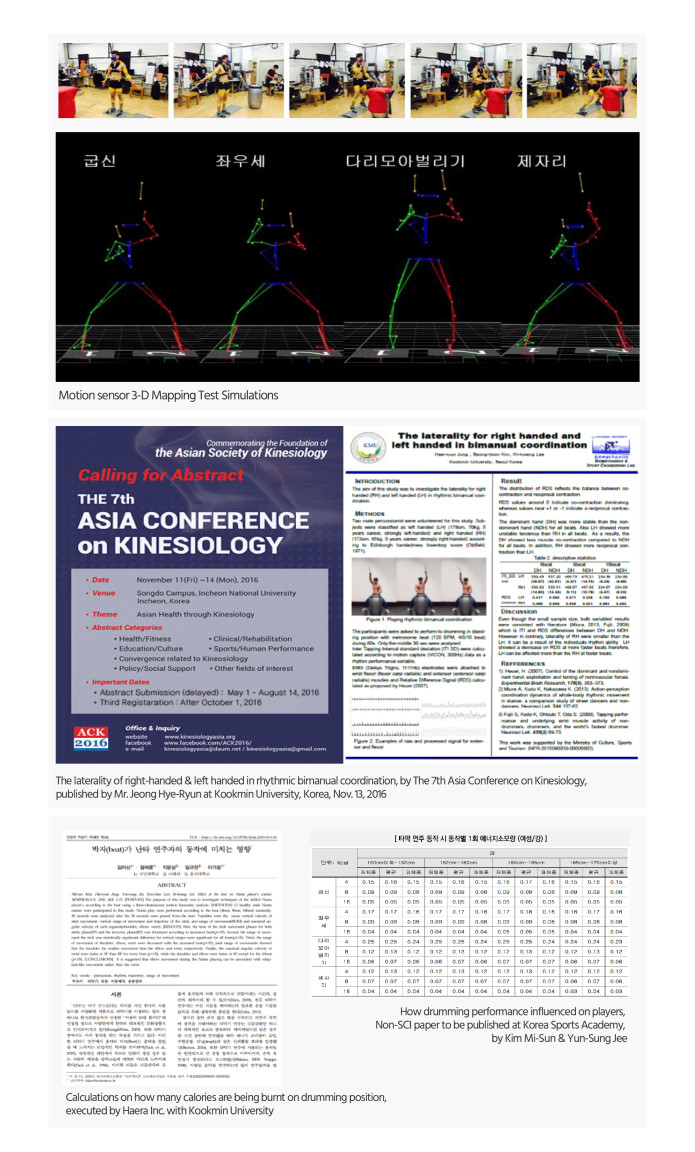 –  Tax & Shipping excluded ( Customs duty and surtax varies by country. Please contact your country's Customs. )
–   Upgraded products in design or upgraded product features may be shipped.
–  Free smartphone application is available at Google store & Apple Store
–  FATNASTICK DGX recommends you to use your own mobile phone for personalization & private records history
-6MONTH WARRANTY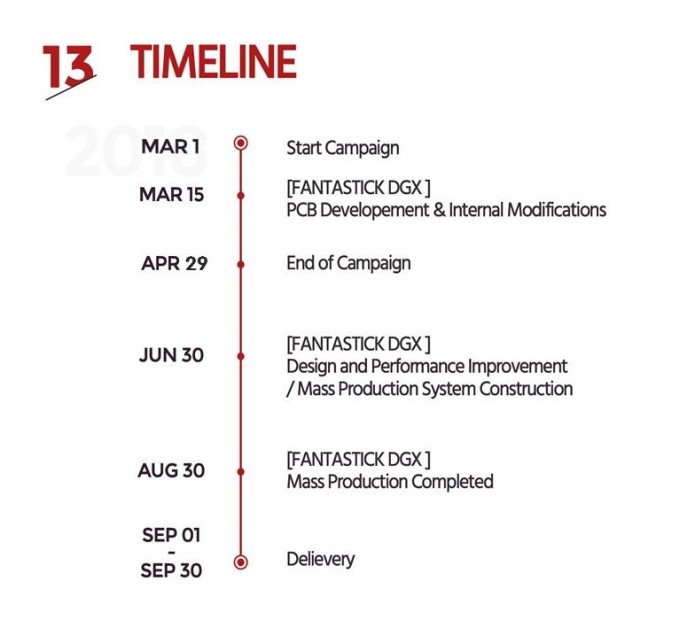 FANTASTICK DGX MAKING VIDEO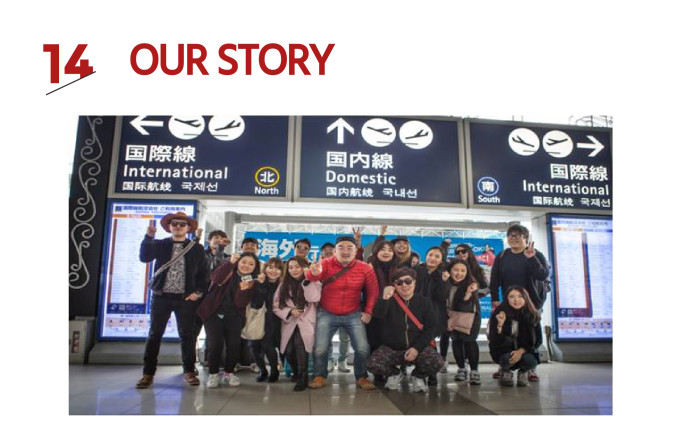 "One of my dreams is to share my experience as a professional drumming player who have experienced the exercise effect and fun from playing the drum. So people can be artists
 while they can live healthier lives, working out with fun"
I am Yun-sung Jee, the establisher of FANTASTICK DGX, and CEO of HAERA, a Korean musical drumming performance corporation.
I was one of leading performers of Nanta, the most famous drumming performance musical in Asia, 10 years ago. While I was changing my role as an actor of the musical to the creator & business man of my own company, there came along a chance of lifestyles: I was burnt out with meeting people with alcohol, and lesser time of working out for myself.
I tried many things to get back in shape: cycling, fitness, climbing mountains, but these series of trial out only gave me pain or got me bored easily. After sleeping on how I could regain my health or get back in shape, and I've found a solution right beside me: at my own company!
Professional drumming performancers are practicing the drum 1 or one and half hours for 4~5 days in a week. And so were my actors and myself in the past as well. Those regular practices always make actors in shape.
As soon as I realized the answer hidden right beside me, I wanted to share this to people around me or to the world. Then I faced some prejudice or barriers that some people thought drumming was just drumming, not exercising.
Breaking the prejudice & barriers, I have met many professionals who helped me to realize my dream. As every great thing as a small beginning, I hope this can change the way of working out.
FANTASTICK DGX.
I wonder how FATASTICK DGX will change the world, and I heartly welcome all of you to the incredible universe of FANTASTICK DGX.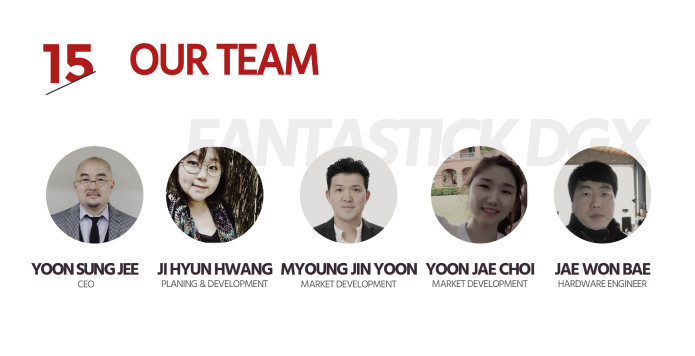 As with any smart hardware project, there are natural risks and challenges in engineering and manufacturing. We've done our best to minimize risks for backers: while designing Fantastick DGX, we visited numerous manufacturers for quality and took into consideration the production process of Fantastick DGX's head and body. 
In addition, we have already chosen the best contract manufacturer in South Korea to begin designing the fantastick DGX.
Our team is confident that we can meet our projected dates for production and delivery. However, unexpected delays can occur due to manufacturing issues, component shortages, and possibly more. We promise to do our best to be as transparent as possible, keep you updated during the process, and work diligently to resolve any issues as they arise.