Fermenthings: the work-shop around fermentation | A place in Brussels where you will (re)discover long-lasting traditions and products of fermentation
A unique experience in Brussels
Pour en apprendre plus en Français: suivez le lien.
Om meer in het Nederlands te leren, klik hier.
Fermenthings brings together two friends who love to eat and drink. That's a good start! But our shop will also includes you in the fantastic fermentation world. Scared of bacterias or fungi? You shouldn't be: almost 2/3 of our food and beverage are made from fermentation. Think about: beer, wine, cheese, coffee, chocolate, salamis… Feeling hungry yet?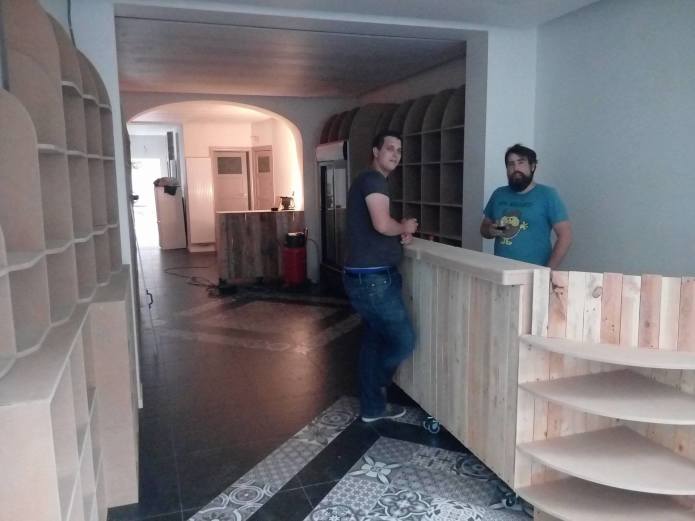 We: Julien and Yannick, are ready to jump into a great adventure! With Cédric joining the team, our passion and knowledge will be put into your service. We will learn with you, teach our knowledge or share the delicious drinks and foods we will find.
With the modern and western consumption, we have forgotten important things about nature and conservation. Having a fridge is great, but eating all-made food and frozen goods is far from the experience epicurians love. Learn to know who makes your products, how it is made and which techniques from our ancestors can be used to bring into your personnal lifestyle… That is our goal!
Helping us through this Indiegogo campaign will provide us a helping hand. Participate in this new project and be a part of our adventure's launch!
What is fermentation?
Let's enter the classroom a moment to understand fermentation. Okay, you got it? Be carefull even with a nice speech and video, there are still some common mistakes that we all do. For instance: alcohol is made with yeast (a mushroom) and not bacteria. So you see: we can learn together something everyday!
What We Need & What You Get
Going to the bank is nice and safe, sure. But getting you involved is the perfect way to express our vision and goal. To create an active community to explore a forgotten world: fermentation!
Each pack was made to allow you to choose easily. You really want to meet us during the official opening? No problem! You want to have a first glimpse into fermentation at home? Roger that! You want to become a big deal in our project? Also possible!
Our project is already moving. As you are reading those lines, we are working hard to build furniture, find beers and taste food. But each help (little or big) will show us that our project matters to you and that we were right to think fermentation should become trendy.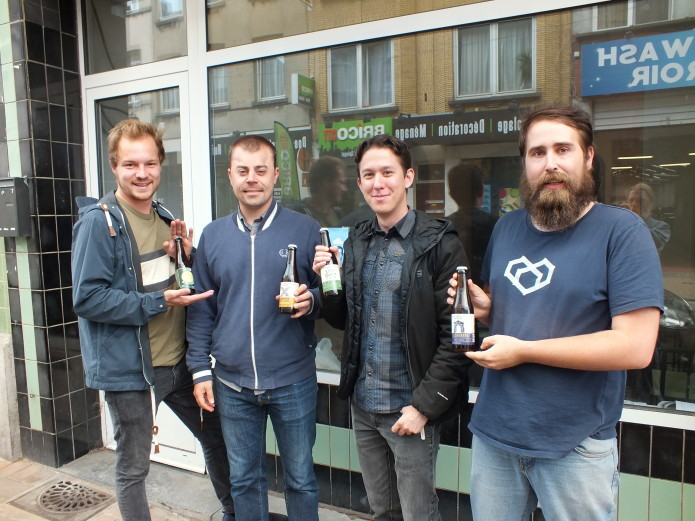 Other Ways You Can Help
Missed our first packages? Willing to meet us before getting involved? Or you have a fermentation product to share?