Fixnow 500E: Engineered for the toughest cleaning | Goodbye to years of mold and stains! 3-level adjustable spray intensities with 510 PSI and 0.9 GPM
Nothing feels more satisfying than watching years of mold, stains and dirt get blasted away from areas all around your house. It is a feeling easily attainable with a pressure washer, and we are here to up the game for an entirely unique experience.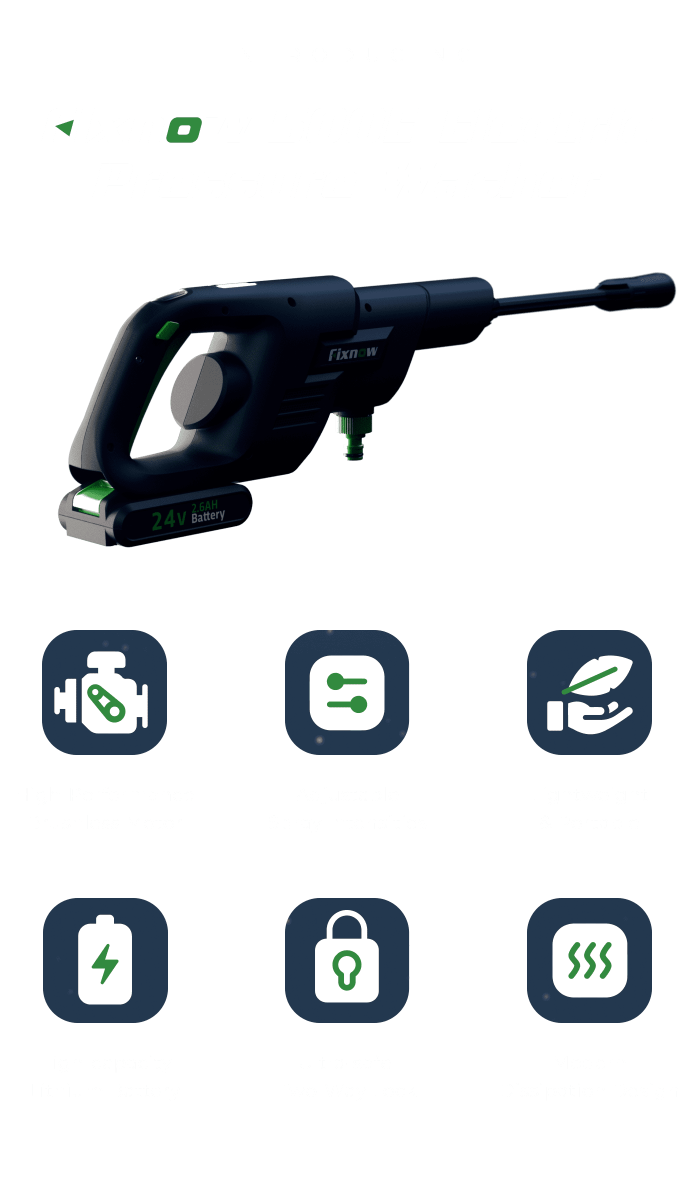 Fixnow 500E integrates an ultra-quiet brushless electric induction motor that powerfully pumps up to 510 PSI high water pressure and an incredible 0.9GPM (gallons per minute) water flow rate through the nozzle. It is an exceptional way to powerfully and efficiently eliminate accumulated grime, dirt and other stains.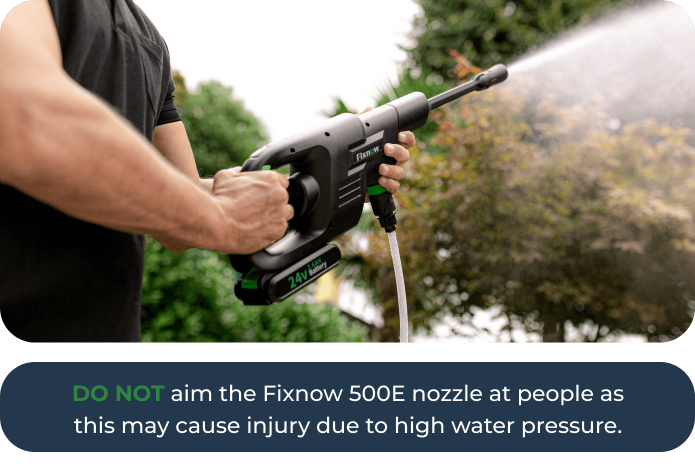 Our motor is configured with 38SH Rare Earth Permanent Magnet Rotor material for a next-level magnetic density, drastically boosting the torque of the motor, all while improving the durability of a product that's built to last.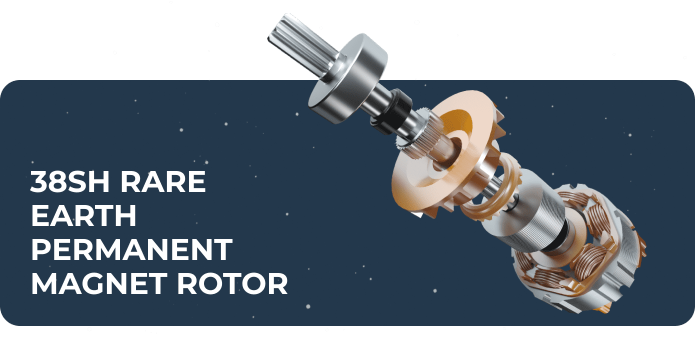 Fixnow 500E features 3-level adjustable on-the-fly spray intensities and water pressure for cleaning a wide variety of surfaces all around your house! And our long hose and easier maneuvering also provide improved safety without compromising on efficiency during the cleaning process.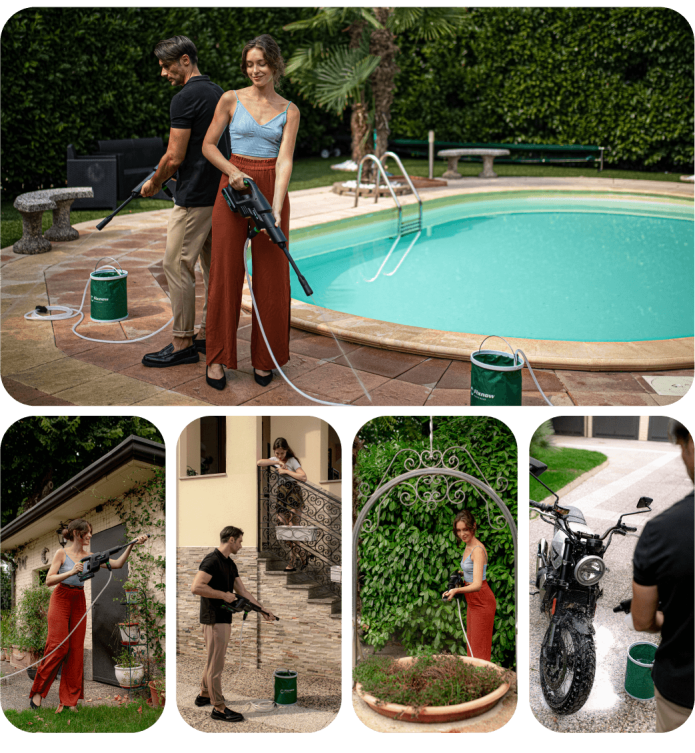 Fixnow 500E can quickly switch between 120 different water spray shapes for all your customized cleaning needs and high-precision scenarios.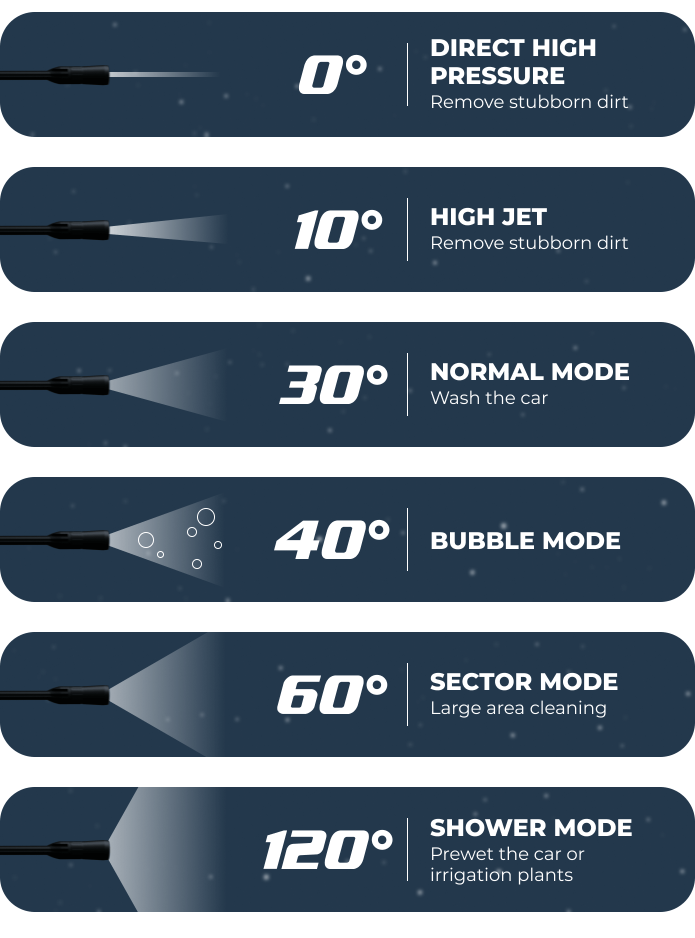 The structure of 500E's pump body is enlarged and optimized with a high-pressure water seal that increases your work efficiency by at least 150% compared to traditional pressure washers. This is accomplished through the reciprocating motion of the plunger as it makes contact with the water, changing the volume of the cavity periodically for higher water pressure and stronger water flow.

500E is incredibly lightweight compared to traditional power washers. Despite its high PSI water pressure, the body is just 3.7lbs (1.7kg) – resulting in jobs completed not just efficiently, but effortlessly.


Our included connector directly connects to all water supplies in your house. You can even drop the hose in any available water supply, helping you to avoid the headache of looking for a  connection, reducing work time and improving efficiency. A Fixnow water container is also included in our package to offer you portability that is unrivaled in the market today.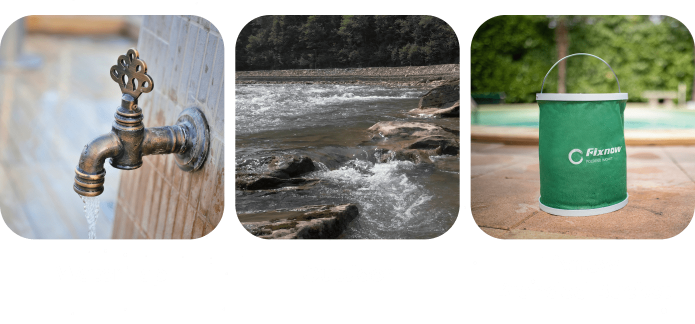 The 500E features a 6*2600mAh lithium battery pack that lasts up to 40 minutes at full charge, outperforming the standard durability from competitors.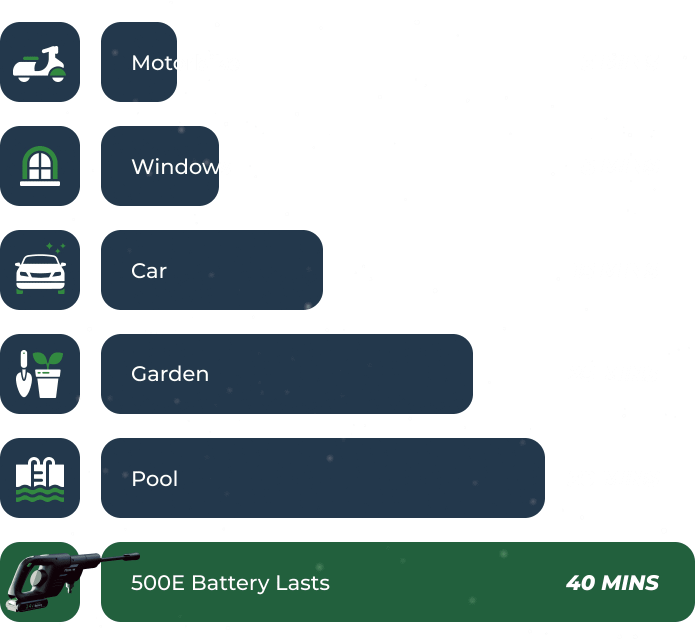 We made sure that 500E followed ergonomic principles in every aspect. Our patented two-way safety lock is convenient for the physical preferences of both left-handed and right-handed users.

Fixnow took inspiration from advanced aerodynamics more commonly seen in high-performance supercars, and integrated these principles into 500E's cooling design, allowing a massive amount of air to enter the product's core and enhance its cooling capability when activated. This helps save energy and prolongs the durability of our rechargeable battery.

With the team's long history in product design, we created the 500E to give our users a comfortable, safe, and easy-to-use product along with a wonderful experience using it.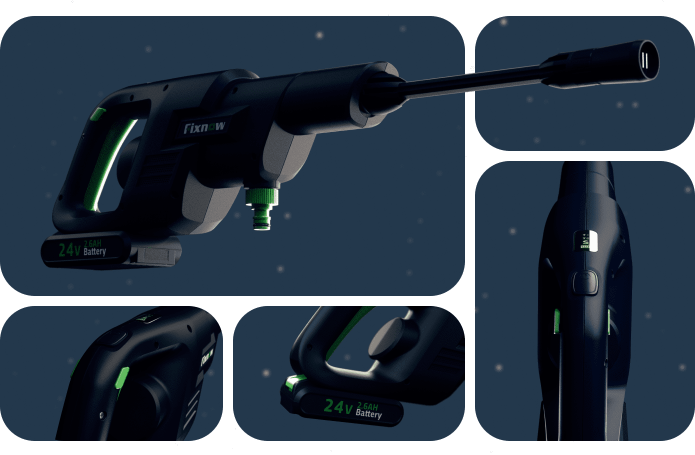 We integrated a digital display on 500E so you can always get the perfect water pressure level, and adjust your workload according to the remaining battery level. With 500E, you're always in full control!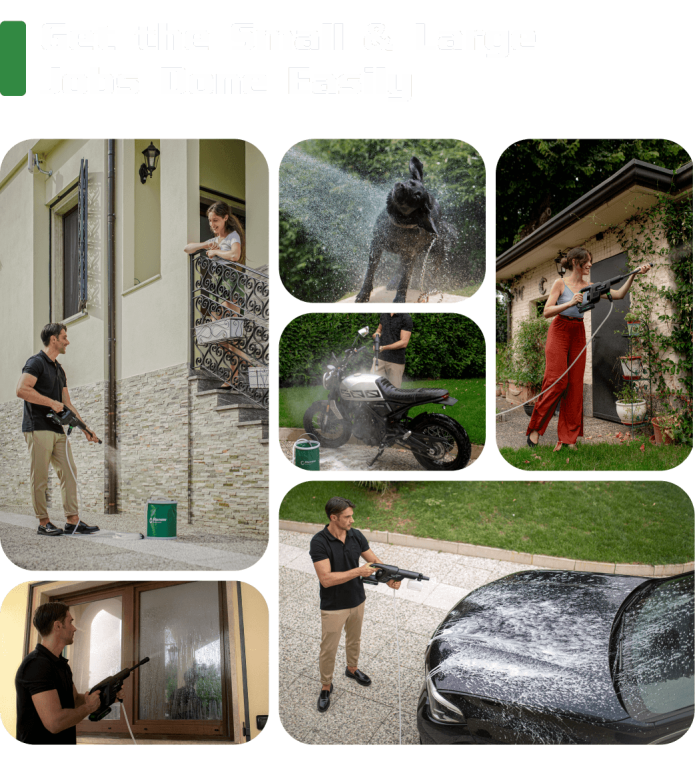 With the detachable dispenser, it's that much easier to tackle the jobs you want. Whether you're using water for a sidewalk spray or soap to clean your car, just fill it and you're ready to go.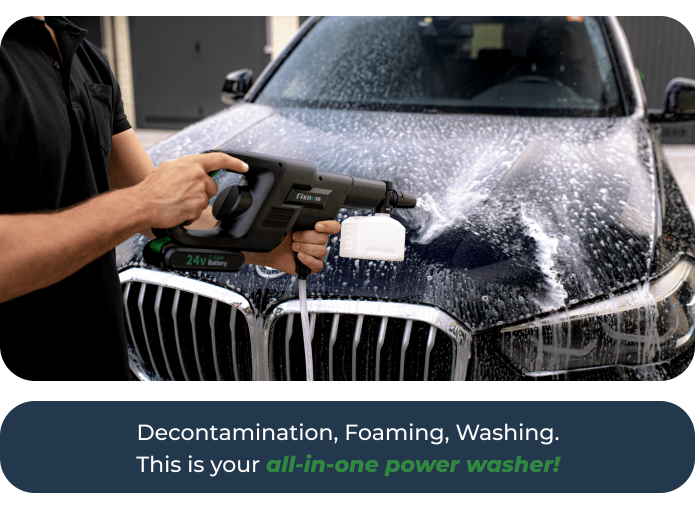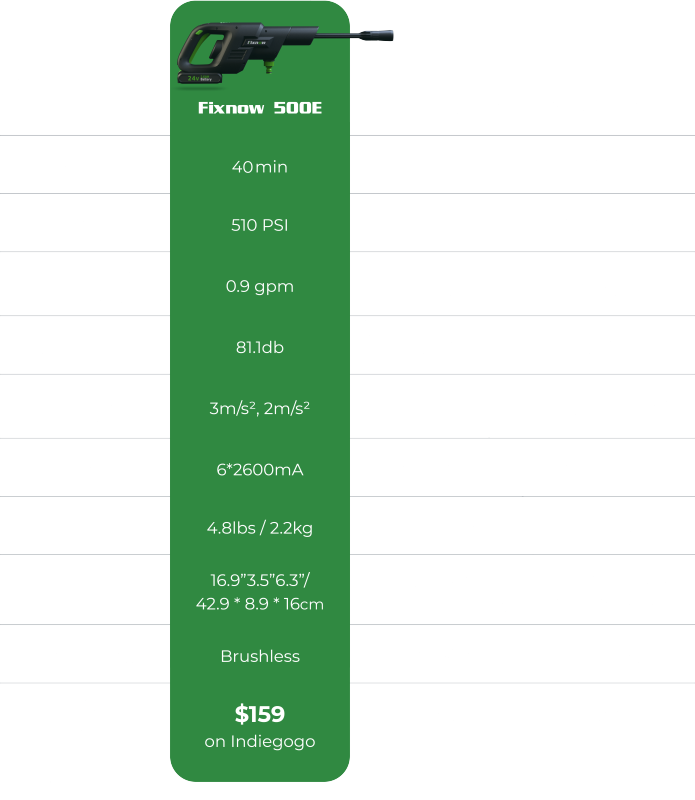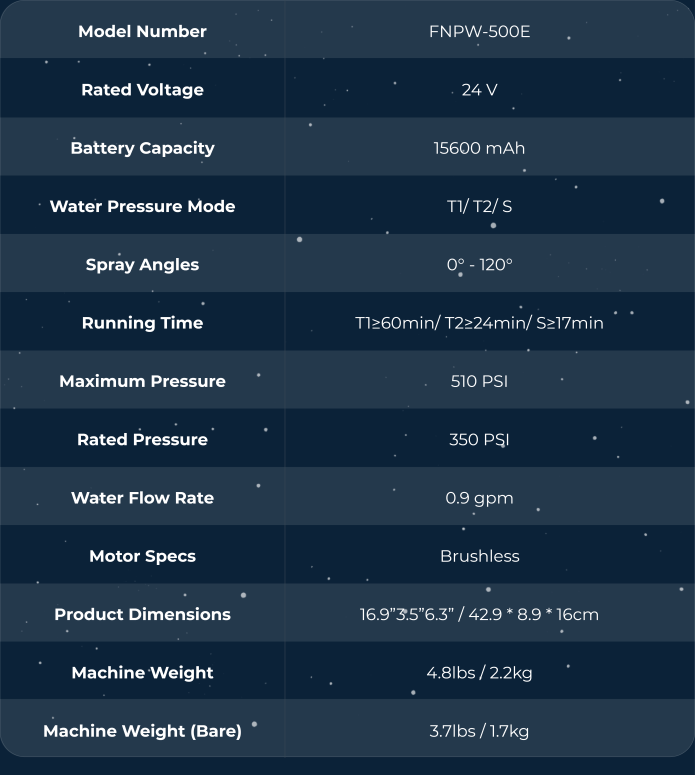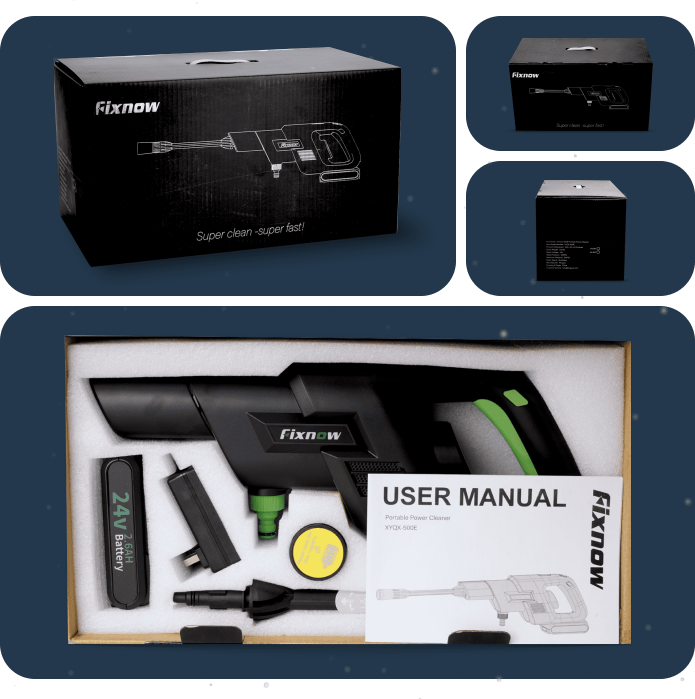 The Fixnow team took advantage of our many years of experience in Smart Hardware for the 500E, and we are happy to tell you that our first batch is scheduled to be shipped by end of November. Support us now and be one of the first users to experience a high-power, and thorough cleaning experience all around your house!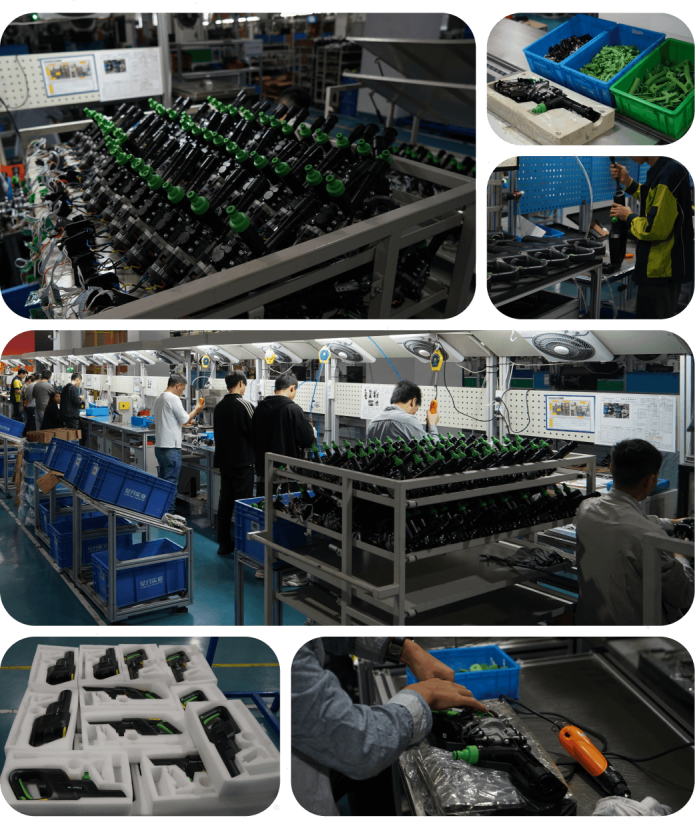 We worked with some of the most renowned shipping partners in the world so to make sure our backers receive our product as fast as possible!



Are you a car lover? Don't forget to add our Buffer Polisher with an exclusive low price before you check out! If you are eager to find out more, don't hesitate to shoot us an email! We're always here!




Established in June 2019, Fixnow team is committed to designing and developing smart home and car products with the rapidly rising application of lithium batteries. In the past years, our team has always adhered to the vision of designing products in their utmost ergonomic form, allowing user experience-driven and leading battery technology to enter the homes and families of many.

Every crowdfunding campaign we've run has taught us about the challenges that can arise with these sorts of projects, and how to avoid them. With multiple warehouses and an established supply chain, we're prepared to execute this campaign smoothly and look forward to fulfilling the orders of our backers.
That being said, there are some factors that still fall out of our control, primarily due to complications that come with global shipping. We'll begin shipping in November, but there may be delays in shipping and customs clearance. Throughout the order fulfillment process, we'll be prompt and diligent with shipping updates so you know when to expect your 500E.