Flash: 3D Pedometer and Multifunction Clock Combo | The Smallest Pedometer, Fitness Has Never Been Easier!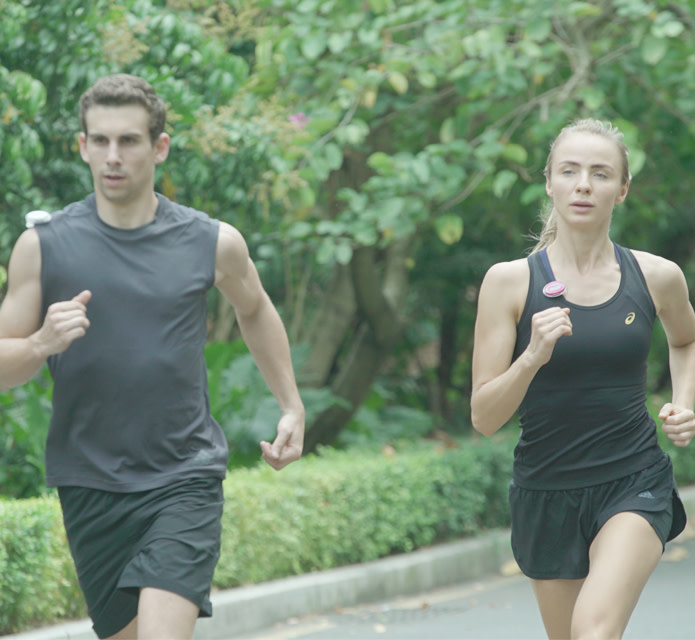 We want to encourage people to put aside all the rules and constraints. But only enjoy free movement. This radiation free 3D pedometer hides lots of exciting features. It uses high-quality 3D sensors and precision micro-processing chips for extremely accurate results.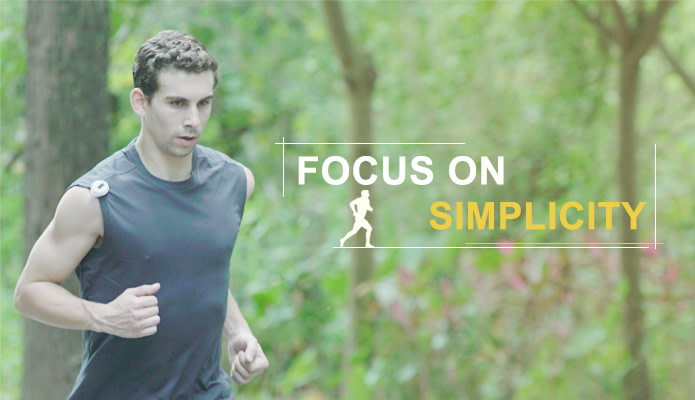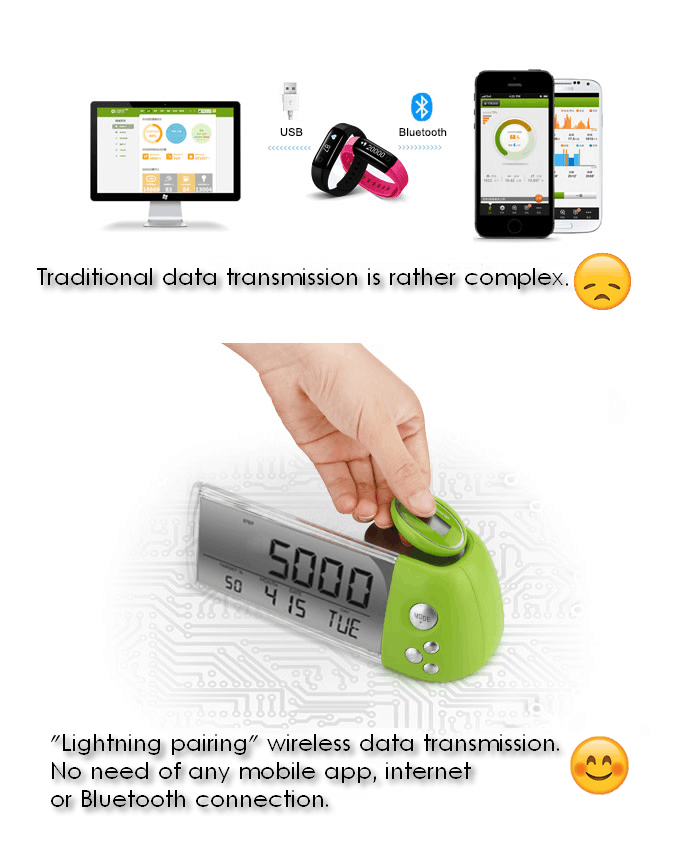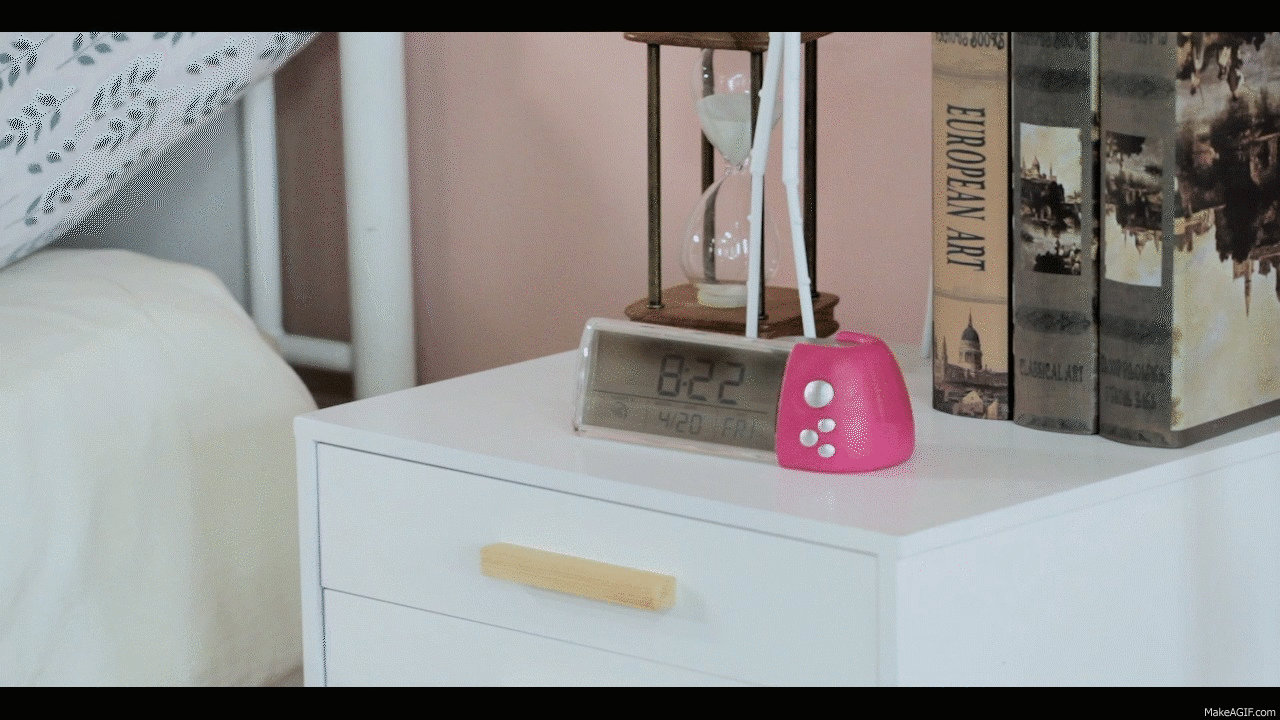 Just place the pedometer over the surface of the designated area. The data will seamlessly transfer to the reader
There is no need of any mobile app, internet or Bluetooth connection to be able to view your exercise data. It's a technology that simplifies the data transmission technology.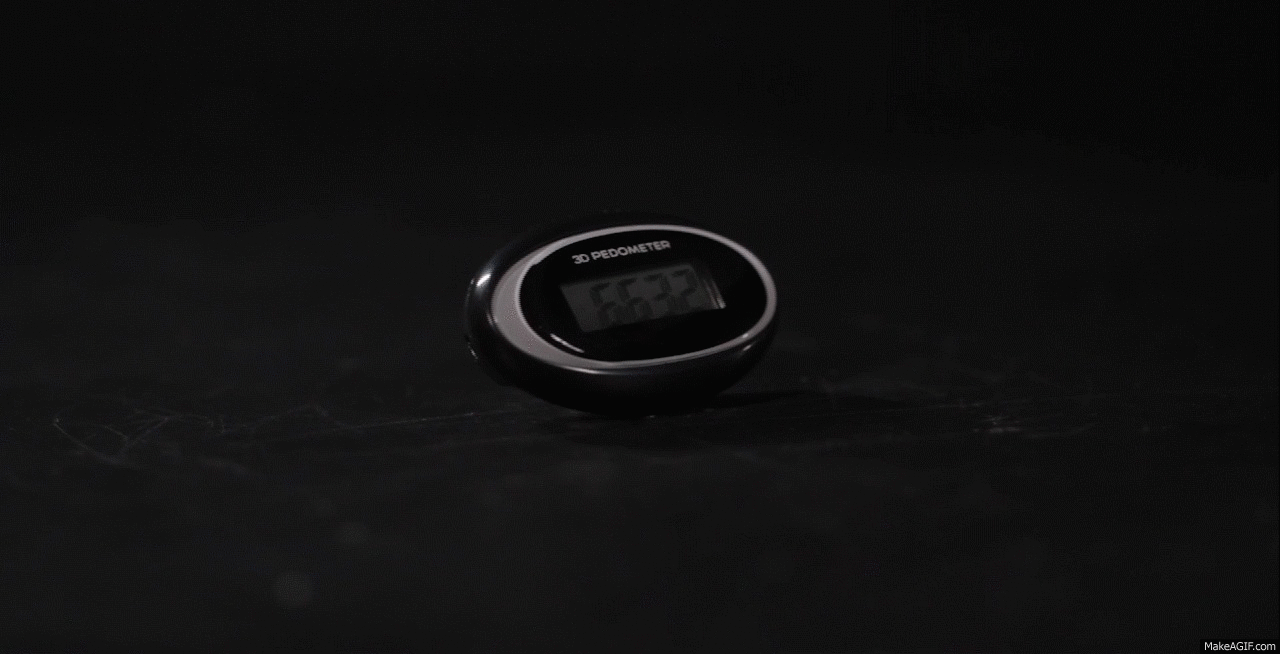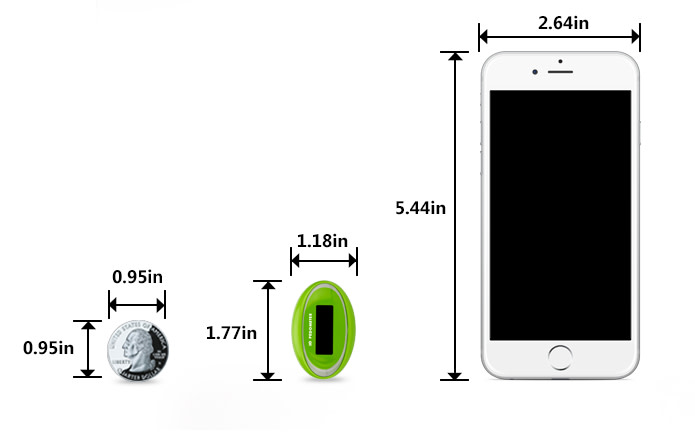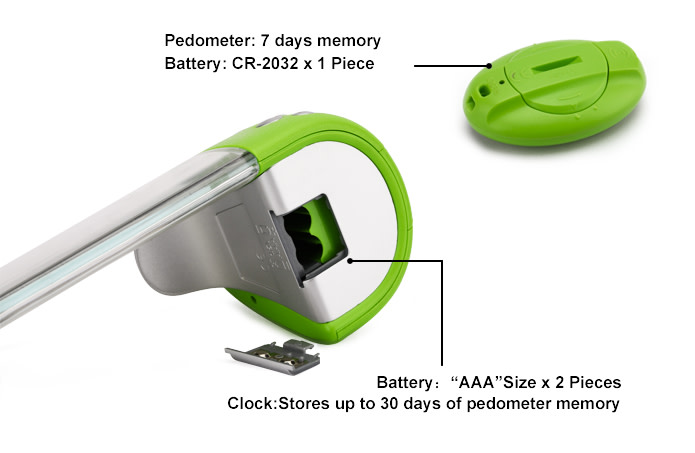 This 3D pedometer uses a low-power chip and button battery that can be used for 12 to 18 months, no need to charge it. The battery is very easy to buy and easy to replace.           
                               Bring Flash Pedometer, go everywhere you want! 
It is extremely simple, it counts your steps. It will help you put aside any interference for you to enjoy wholeheartedly your daily exercise. The Flash 3D Pedometer is like an invisible sport partner, you almost can't feel it's there, and it's suitable for any outdoor sports, including running, walking or even hiking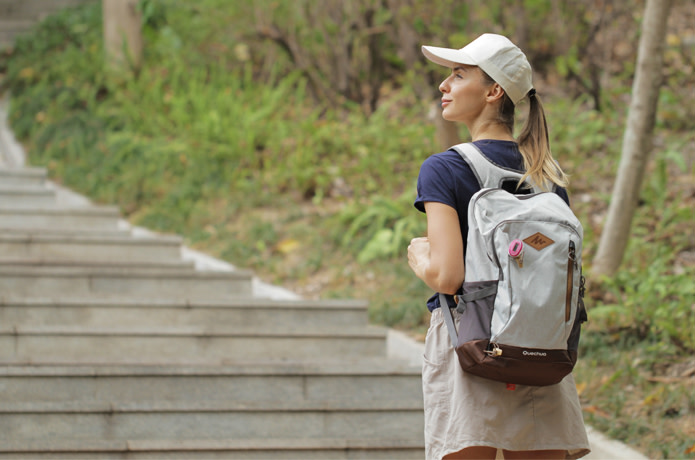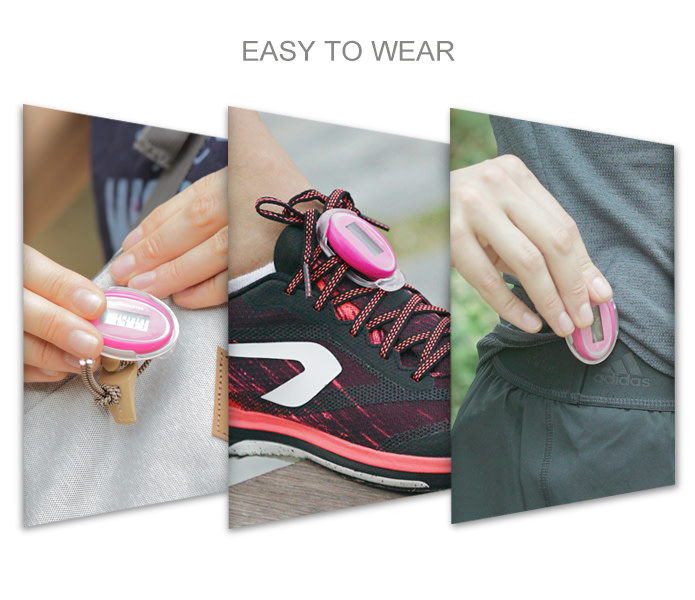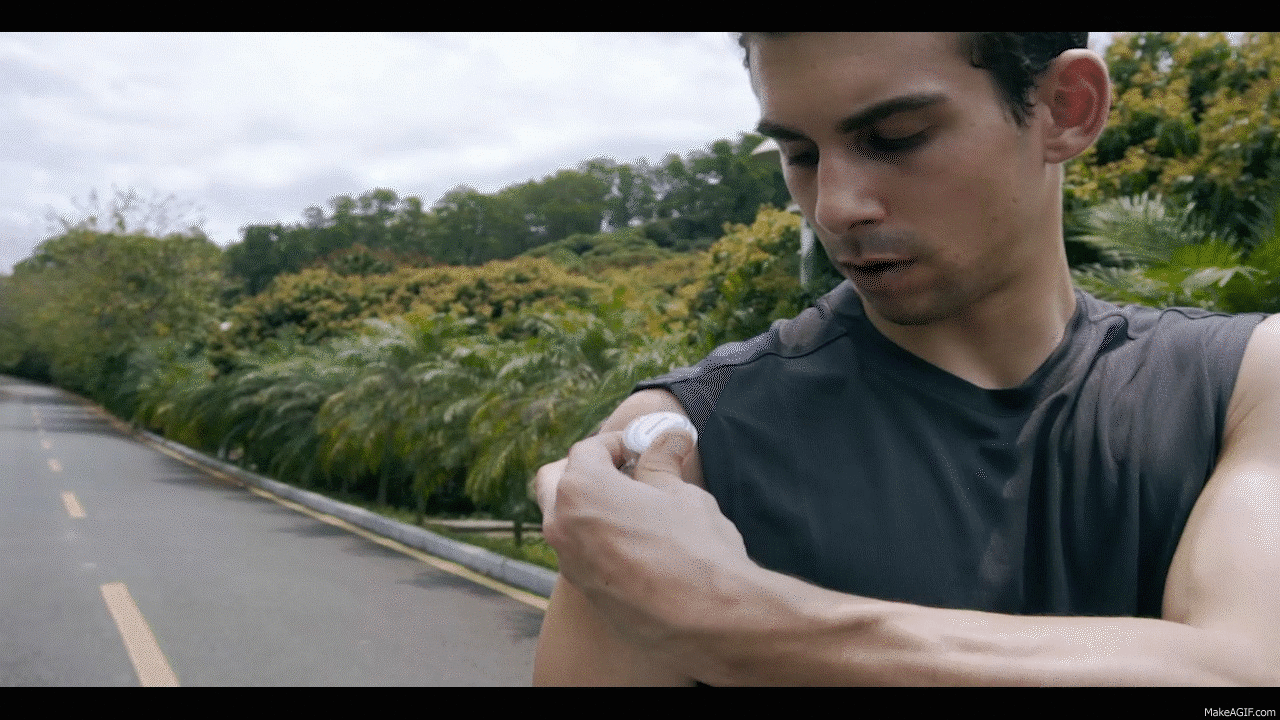 Shoes buckle is  very tight!
                     Multi-function Alarm Clock Feature
 

                    New Combination : 3D Pedometer Different from other Fitness Tracker            
Alarm with snooze function
Alarm clock and Calendar
Set daily steps target with progress bar indicator
Stores up to 30 days of pedometer memory
The Pedometer data is saved into the clock memoru, no data loss when the clock is out of battery 
                        Very clear, comprehensive and easy-to-read transparent LCD Display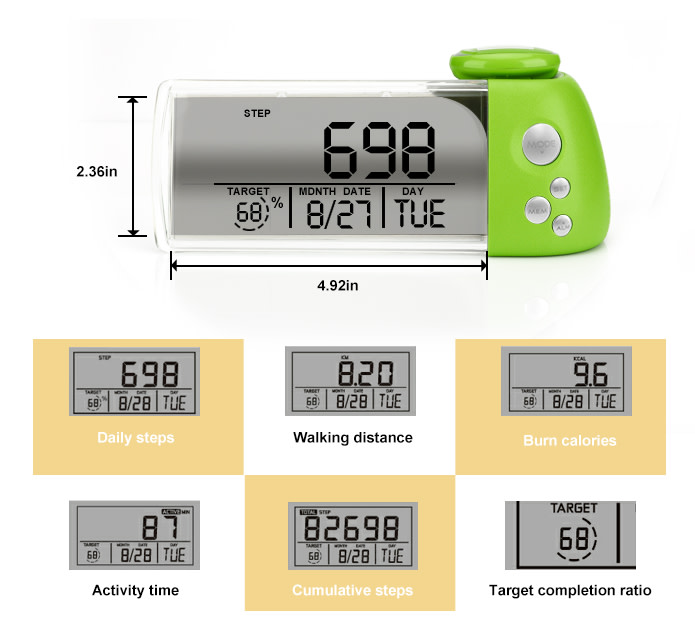 Flash is different from other fitness tracker.
The LCD display has some additional features. It can be placed on your nightstand as a decoration, alarm clock and calendar.
You can also express your affection for your loved ones by giving this product as a gift, showing that you care for their health and shape.
If you get this product, you will get a pedometer and alarm clock. You will surely find it worth
it.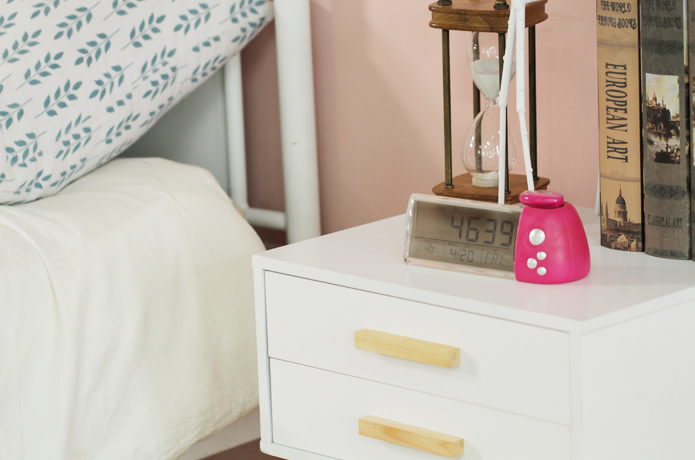 Simply because we focused ourselves on improving the main features and design of the product.
We have not wasted a penny on developing complicated and superfluous features, we want to keep developing our pedometer as a professional tool, valuable for sport and fitness enthusiasts' daily activities. Therefore, we combined a pedometer and an alarm clock into one design multi-function product with interesting features such as step counting, exercise data management and alarm clock.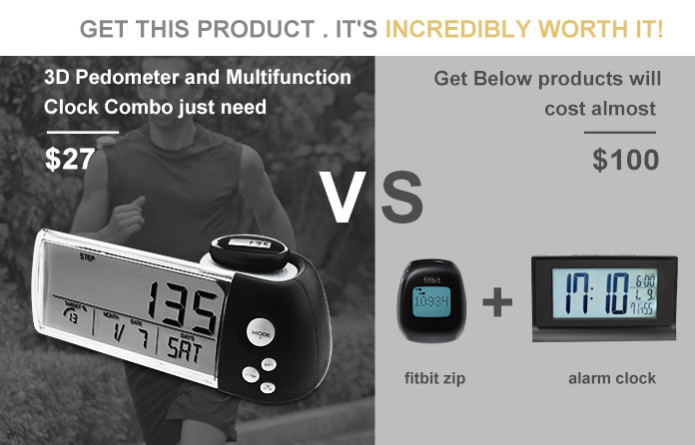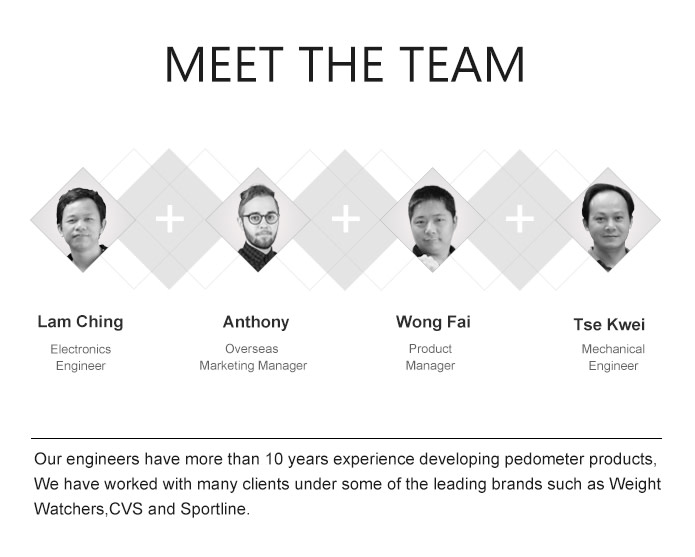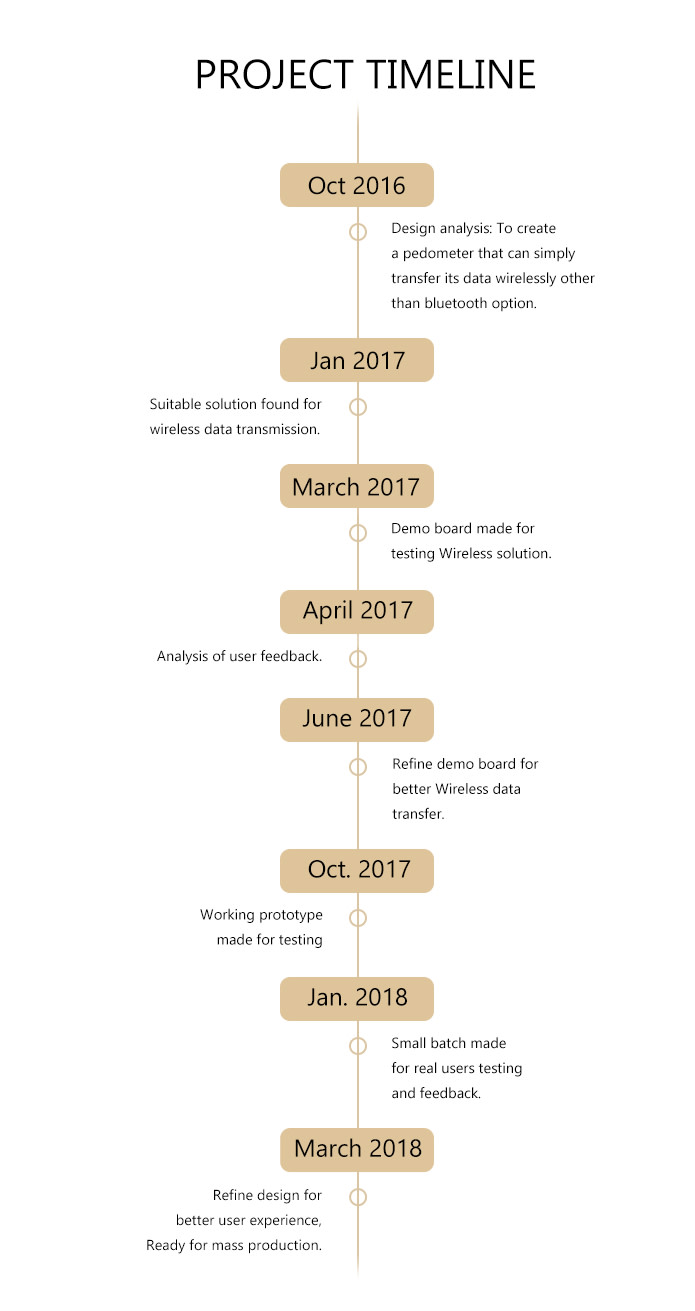 Colors Available 
                     

                                     Q&A
Q: what is the warranty policy ?
A:  We warrants to the original purchaser that the Product shall be free from defects in materials and workmanship under normal use for a period of one (1) year from the date of purchase.
Q: Are there plans for more color to be offered?
A: At initial launch, only 4 colors will be available; Green, black, White and Pink.  We will consider other colors at a later time.
Q:what's the IP rating of the 3D pedometer?
A: Our pedometer is splashproof.  Therefore it is equivalent to IPX4 rating.
Q: Will it have a gift package
A: Yes ! Buy it with Gift Price Perk.
Q: How many days data can the pedometer store?
A: The pedometer has 7 days memory.  It will automatically reset itself at midnight to collect pedometer for the new day.
Q: How often do you need replace the battery ?
A : Approx. 8 months for the pedometer.
Q: What is the '10 Steps Error Correction' ?
A: This is a special algorithm built into the pedometer software to avoid counting sudden movement as steps.  It will make the pedometer step counting more accurate. 
Q: What is the key function of this Pedometer?
A: Step counter,Step Tracker,Pedometer Watch,Pedometer For Walking,Clock Alarm