Fluora – The Magical LED Houseplant | Make your living room the destination with Fluora.
Follow us on Instagram for updates @fluoraplant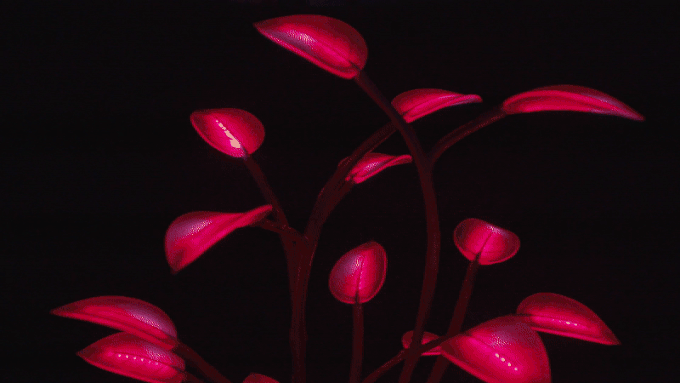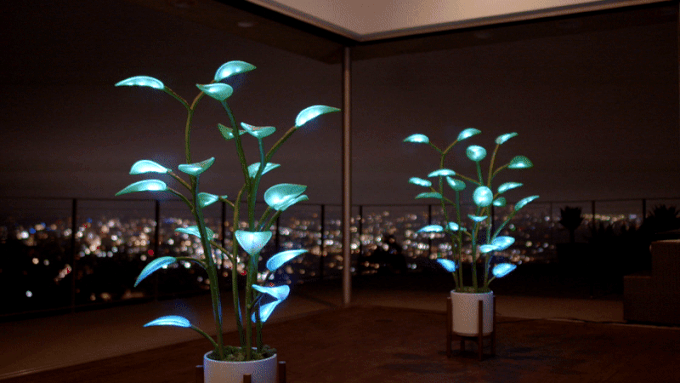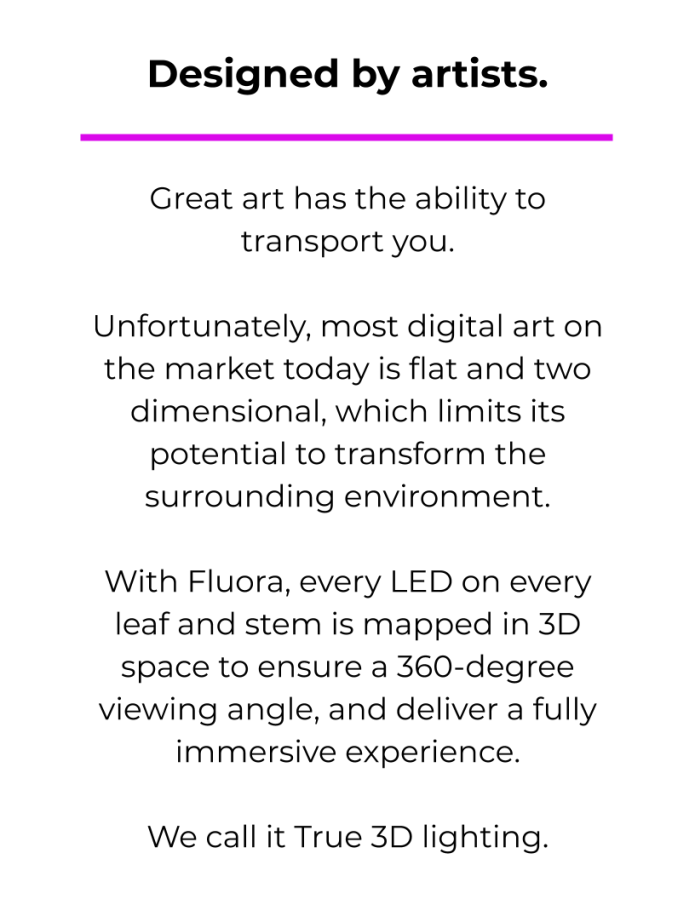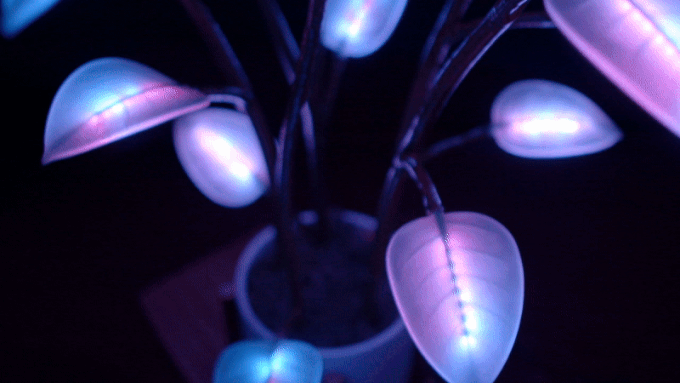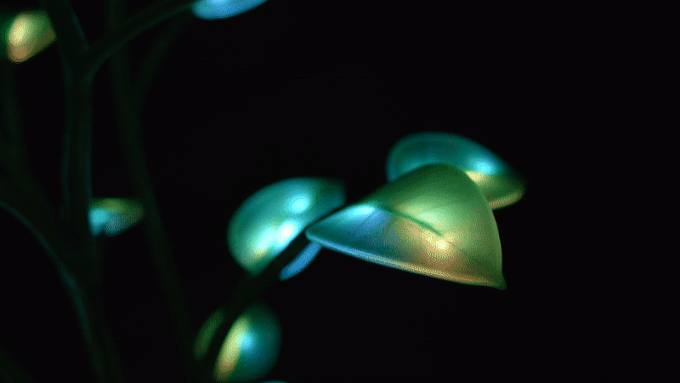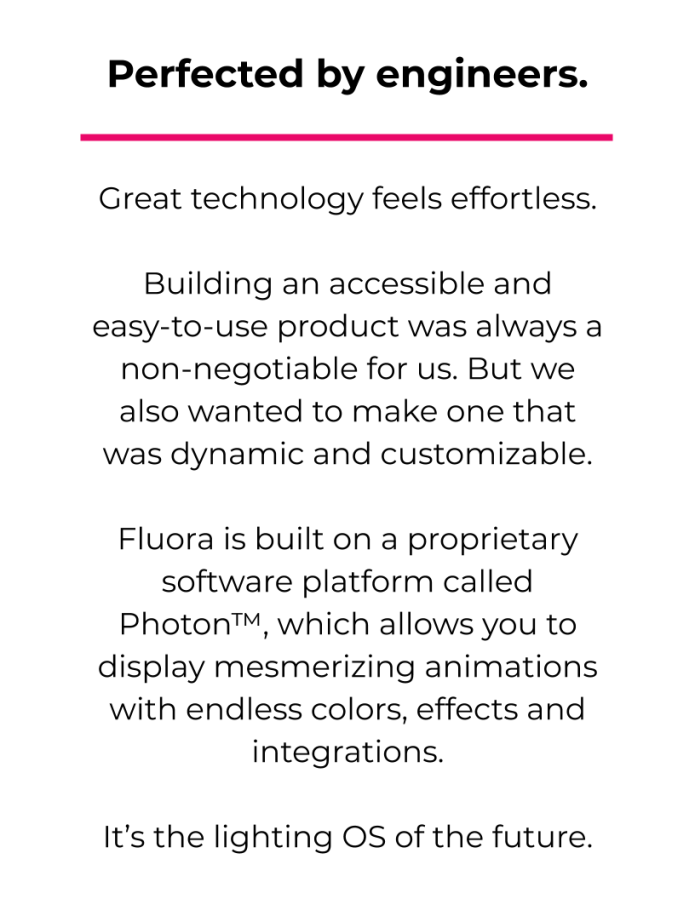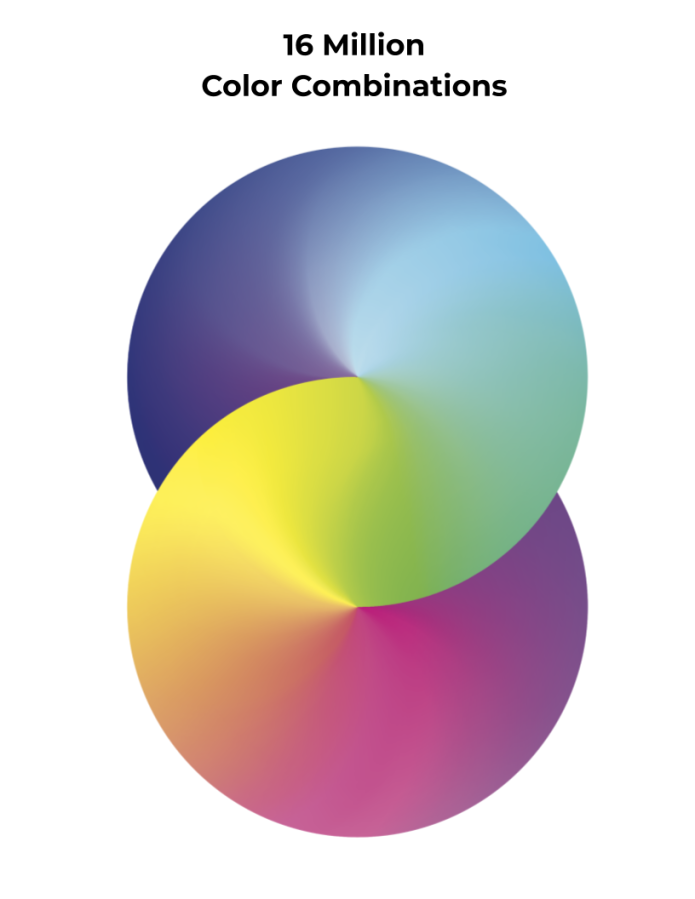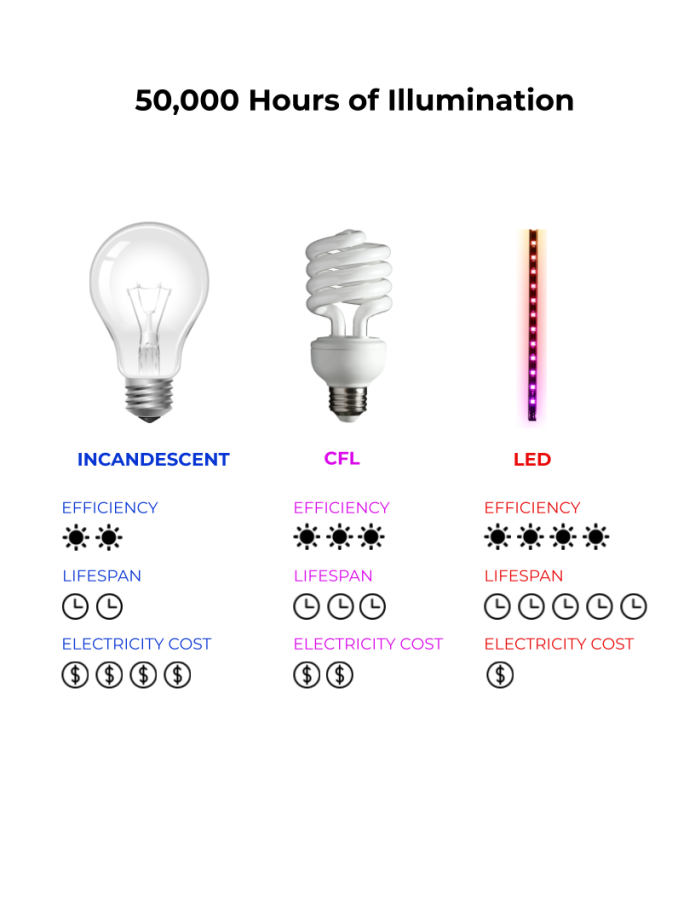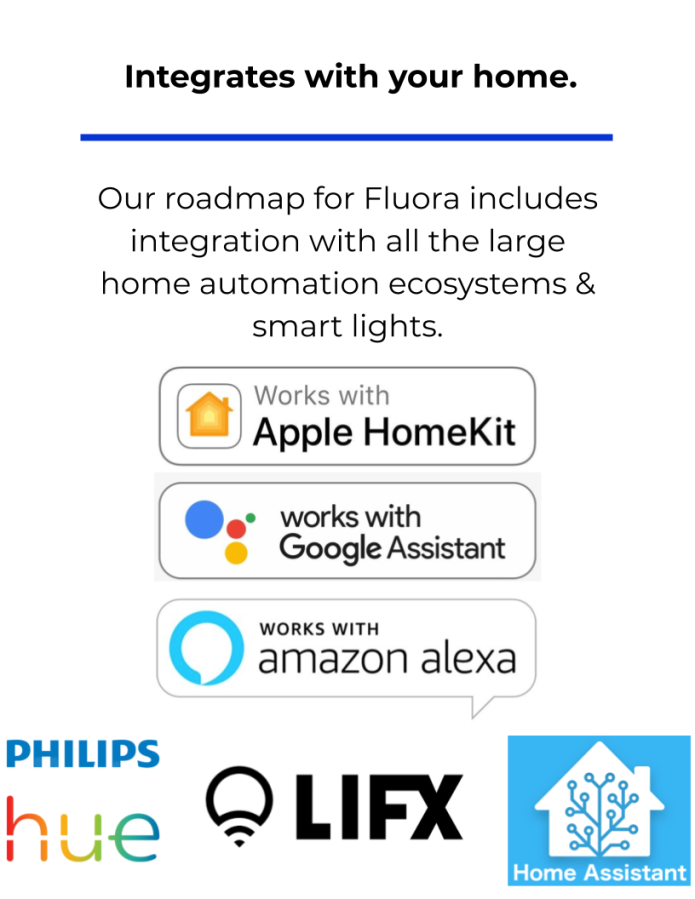 Breathe new life into your living room. 
Or your bedroom. Or your office. Or your patio. Or wherever.
Have you ever experienced immersive digital art? If so, you probably already know how transformative and transportive it can be. If not, you are the reason we created Fluora.
We like to use the analogy of traditional lighting being like Tetris or Pacman, and 3D lighting being like Fortnite or Minecraft. It's nearly impossible to imagine the latter by looking at the former. 
We designed Fluora to be the perfect companion from morning until night, and to elevate everyday moments and rituals. It's great for social gatherings, movie screenings, dinner parties, date nights. The list goes on (and on).
In the age of remote work, Fluora also creates an incredible productive and motivating home office environment. And because LED light can promote a healthy circadian rhythm, it also offers many body and mind enhancing benefits.
That means Fluora can help you wake up and focus, as well as relax and sleep.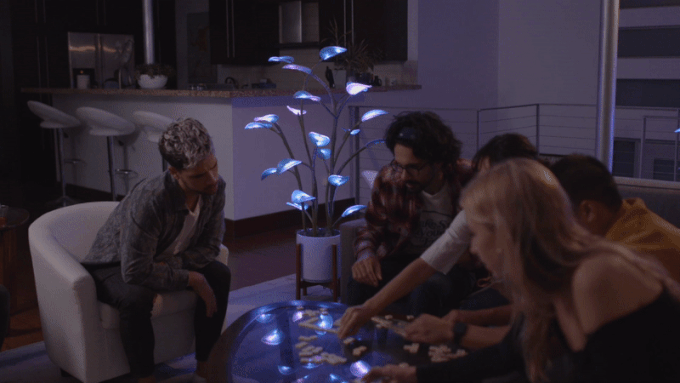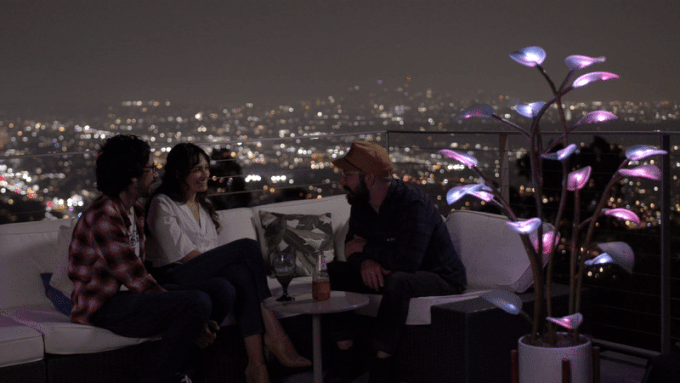 Feel the creative power at your fingertips. 
Fluora isn't just a lighting fixture. It's a canvas—your canvas. We've made it possible for you to curate and fine tune your vibe from a library of animations, all from your mobile phone.
As experiential designers, we also understand that the key to a transcendent experience is great content. That's why every animation you'll experience is specially hand-crafted for Fluora by our artists and engineers.
But we didn't stop there.
What makes Fluora's animations special is that they are not driven by videos or other pre-rasterized assets. Since they are algorithmic by nature, each pattern is responsive in real-time, and rendered with infinite resolution and color fidelity.
Every pattern also has parameters that can alter its behavior, from speed and color to 'bounce' and 'sparkly-ness.' You can even layer patterns and effects together to create more complex looks. A whole digital universe is truly at your command.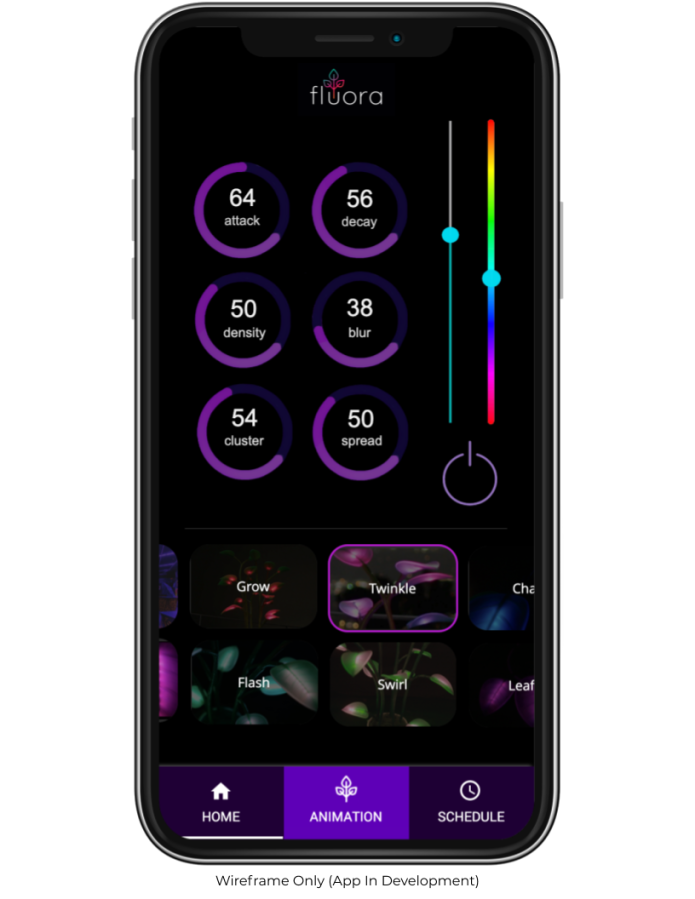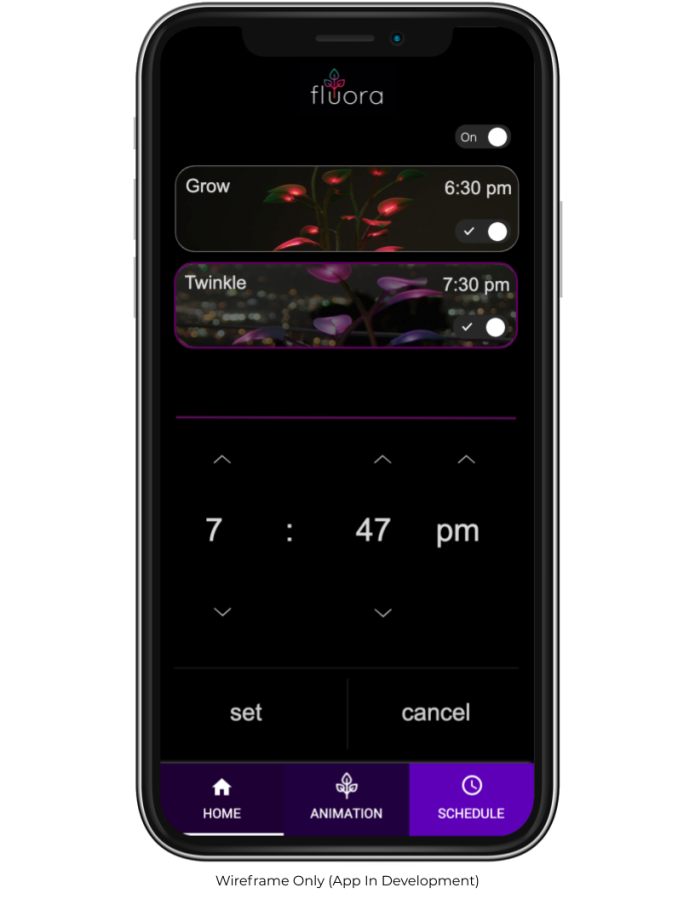 The future of home lighting is bright. 
To realize the vision we had for Fluora, we didn't just have to build the world's first 3D home lighting product. We also had to bring a true 3d LED animation engine into the product.
We call it Photon™.
Beyond customization, Photon will make it possible to seamlessly integrate Fluora with existing lighting systems in your home. That means you can control and customize all your light fixtures, including Fluora, as if they were a single unit.
Thanks to Photon, every Fluora plant is also able to run its own animations locally. This virtually eliminates latency, and allows for blazing-fast refresh rates. But that's just the beginning of our plans for Photon.
In the future, our software platform will give you the power to design your own multisensory experiences. Imagine synchronizing your Spotify, Peloton, or Calm account with Fluora. We also envision Photon learning your preferences over time, enabling automated and predictive lighting.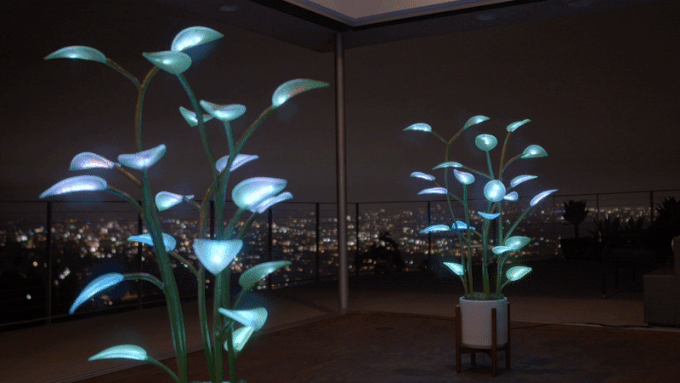 Design is an iterative process. 
Our creative process revolves around working with talented artists and designers to create a shared vision of what we want to build, then bringing in our engineering and production team to execute on that vision. The spark that ignited Fluora was a picture of a Monstera plant in a friend's apartment.
Conversation quickly turned into collaboration, and it wasn't long before we had our first renderings. The idea was to develop a simple, nature-inspired design that would cleverly conceal the plant's electronics. Easier said than prototyped.
For the stems, that meant finding the perfect fabrication partners to get the overall look, layout, and finish just right.
For the leaves, that meant experimenting with many different materials and form factors to find the optimal diffusion of light.
For the lights, that meant testing countless LED types and configurations to ensure Fluora felt like a living, breathing piece of art.
With each prototype we built, we pushed the aesthetic and functional limits of every component forward, until we had realized our vision — a magical houseplant imbued with light.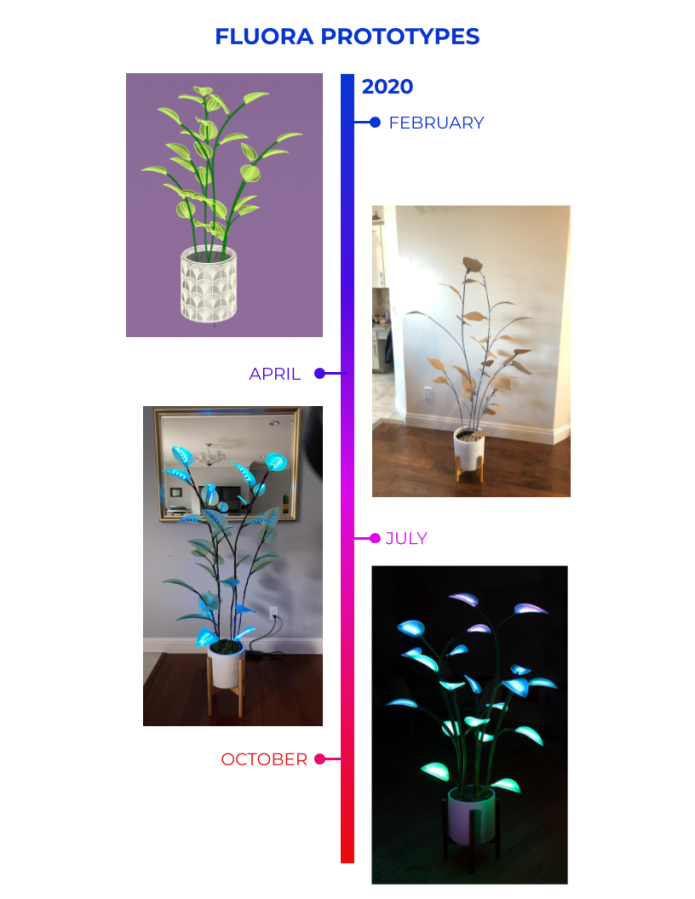 Fluora Daytime Shot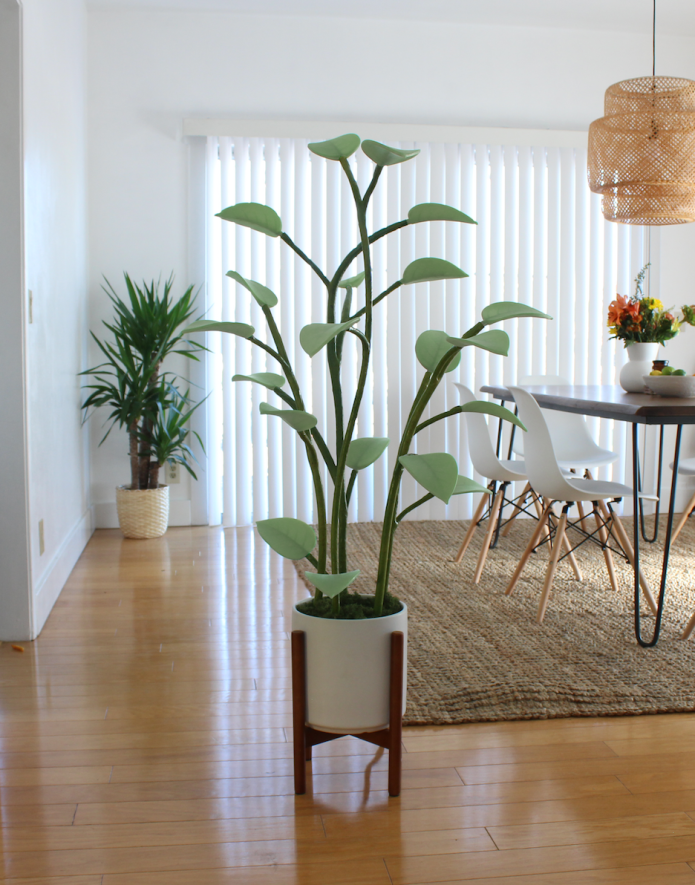 Who We Are 
We are Color and Light, a collective of artists, designers, and engineers that create immersive and unforgettable experiences using state-of-the-art technology.
Artists from our studio have built public installations all across the globe, and delivered more than $10 million dollars worth of digital art to top tier clients like Google and Spotify.
We've partnered with organizations and artists at the apex of the entertainment, too, from Coachella and Burning Man to Diplo and Billie Eilish.
Of all the digital art we've brought to life over the years, nothing has moved our audiences more than our organic light installations. It was this work that set us on the path to create Fluora, and to launch this Indiegogo Campaign.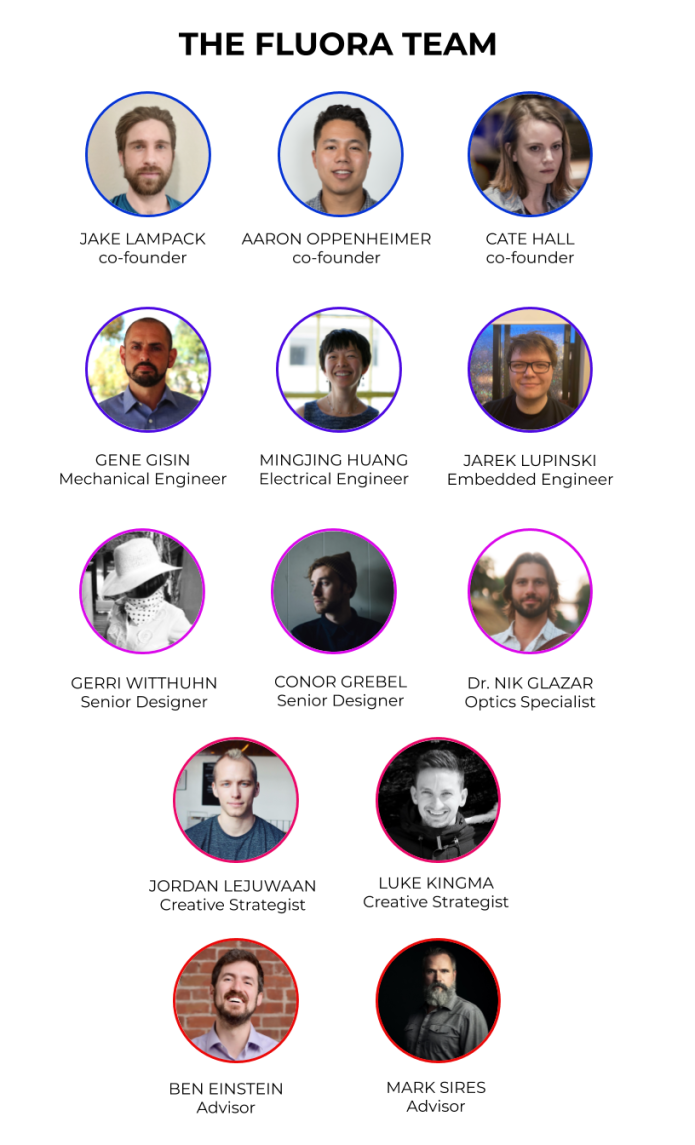 What Drives Us 
Thanks to the massive technological strides made over the past decade, digital art is now a $1 billion industry. Unfortunately, the vast majority of truly awe-inspiring installations are out of reach for the average person.
Think popup museums in Paris, and art festivals in the American West.
We set out on a mission to make this wonderful art form more accessible, particularly at a time when we're spending more time at home, and there are fewer opportunities to enjoy public art together.
We started by looking at the existing market. To our surprise, there was no immersive LED art for the home, despite the exponential advancements made in lighting technology. So we got together, and got to work.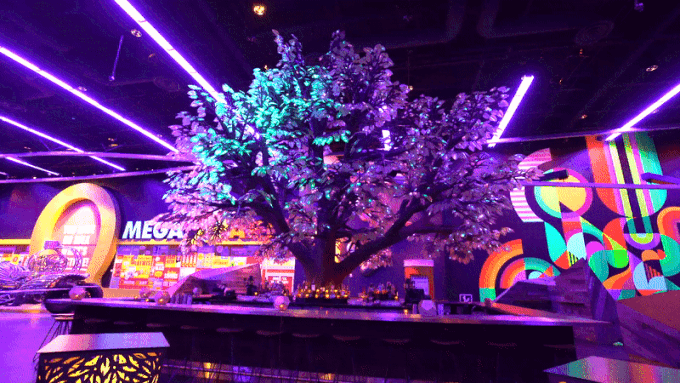 Why Indiegogo 
After countless hours spent tinkering and refining, we have our final prototype, and our supply partners are lined up. We chose Indiegogo for the Fluora presale, because we have always admired the energy and tenacity of its community.
That word, community, is at the heart of what we do.
As a collective of creators, we've always believed that great art (and great technology) can bring people closer together. We truly believe Fluora has the potential to do exactly that, and we cannot wait for you to get your hands on it.
Timeline + Perks