Fort Orange Brewing | Three Guys. One Dream. Great Beer
About the Brewery
Fort Orange Brewing is a small craft brewery opening in Albany, New York.  We are located at 450 North Pearl in Albany's growing Warehouse District.  Our 7 barrel brewery will produce small batches of beer with a focus on bringing balanced and fresh beers to our taproom.  Initial batches will be served on site in flights, pints, and growler fills. 
Our Story
The idea to open a brewery had been a dream of owners Craig Johnson, Jim Eaton and John Westcott for many years.  In the spring of 2016 we began talking about how to turn our dream into a reality.  Casual brew sessions soon accompanied nights of planning the details of our brewery.  After months of research (and brewing!) we began the process of starting Fort Orange Brewing.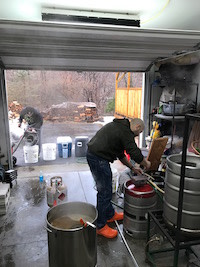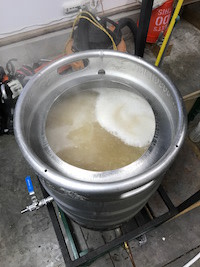 One of our goals with the brewery was to embrace the rich local brewing history of Albany.  The city was home to large and successful breweries in the early stages of American history.  We looked at the fact that Fort Orange was the first permanent settlement in what is now Albany, New York.  Soon after, we had our name.  The shape around our logo depicts the shape of the Fort that was home to a handful of settlers in the 1600's.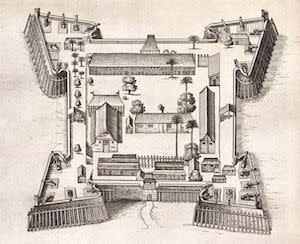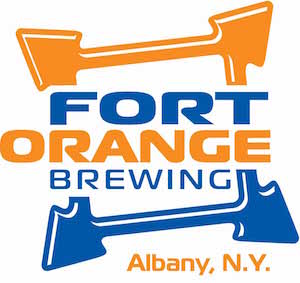 Once our name was finalized it was time to pick our location.  We looked at several buildings in the area before agreeing to rent the location at 450 North Pearl St.  Our location is in the growing warehouse district, home to other craft beverage producers like Nine Pin, Druthers, Albany Distilling and many more.  We wanted to be a part of the growing craft beverage movement and the revitalization of the area and in just a few short months, 450 North Pearl began to feel like home.
Over the past few months we've been hard at work getting our space ready to open this fall.  Our cold room for storing kegs and bathrooms are almost complete while our tanks were delivered in late July.  We've got many nights and weekends of work still to be done but look forward to serving our beers to you this fall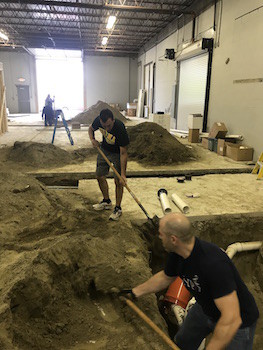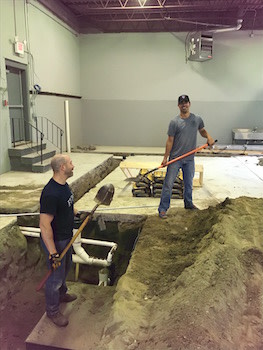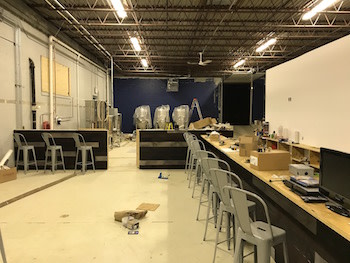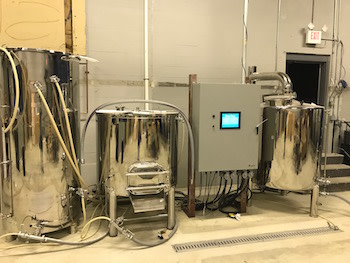 What We Need & What You Get
We've launched this campaign to help offset the costs of building our taproom.  The money you donate will help go to building furniture, decorations, painting and other taproom improvements.
We've assembled some really cool packages and will send you home with a variety of merchandise.  Most levels are cumulative and include items such as stickers, pint glasses, t-shirts, growlers, and hoodies.
All backers at the $100 level or higher will receive an invite to a private party before we open to the public.  You'll get to experience our new taproom, pick up your swag, and get to sample our beer before anyone else.
The Impact
Our goal when we set out to open Fort Orange Brewing was to share our love of craft brewing with the Albany area.  We wanted a taproom where large groups could gather to share freshly brewed beer next to the equipment that brewed it.  Your donation will help put us in a position to achieve our goal of creating an amazing taproom in downtown Albany.  We can't thank you enough for your generosity and look forward to seeing you in the fall!